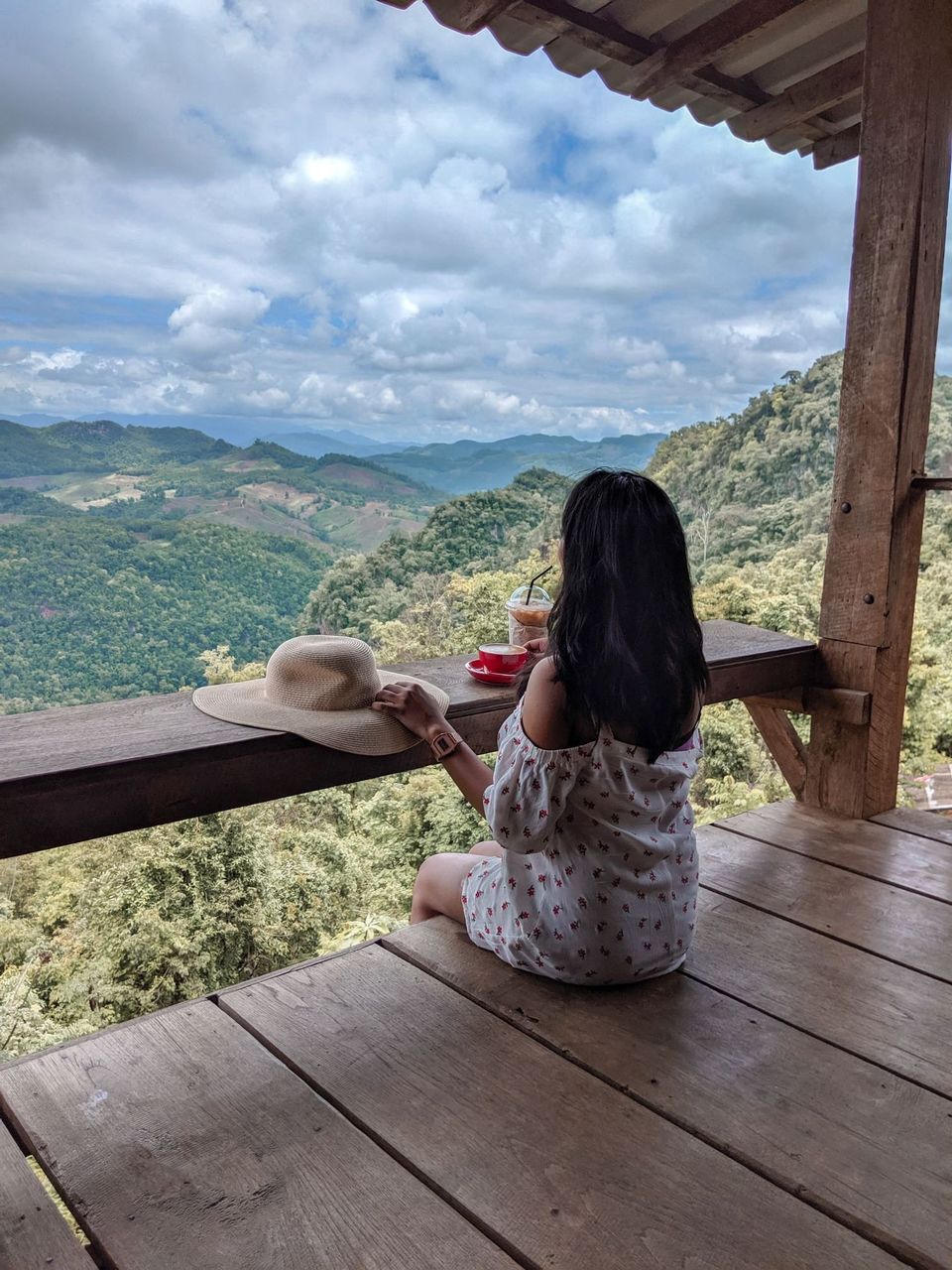 Recently I came back from my third solo travel of this year from northern Thailand and if I could use just one word for it, it would be REFRESHING. Like everyone even I am anxious before traveling solo and yet another trip which turned out beyond my expectation. This trip was refreshing for me because of two reasons, I was traveling solo and experiencing Community Based Travel. The first reason is that I had a moment of self discovery, I got to know that I love exploring places alone. The second reason is I got to travel in a form which is completely new to me, Community Based Tourism. Community Based Tourism is a form of travel in which communities collaborate with Tourism Authority of Thailand and are engaged in opening up their homes to travellers.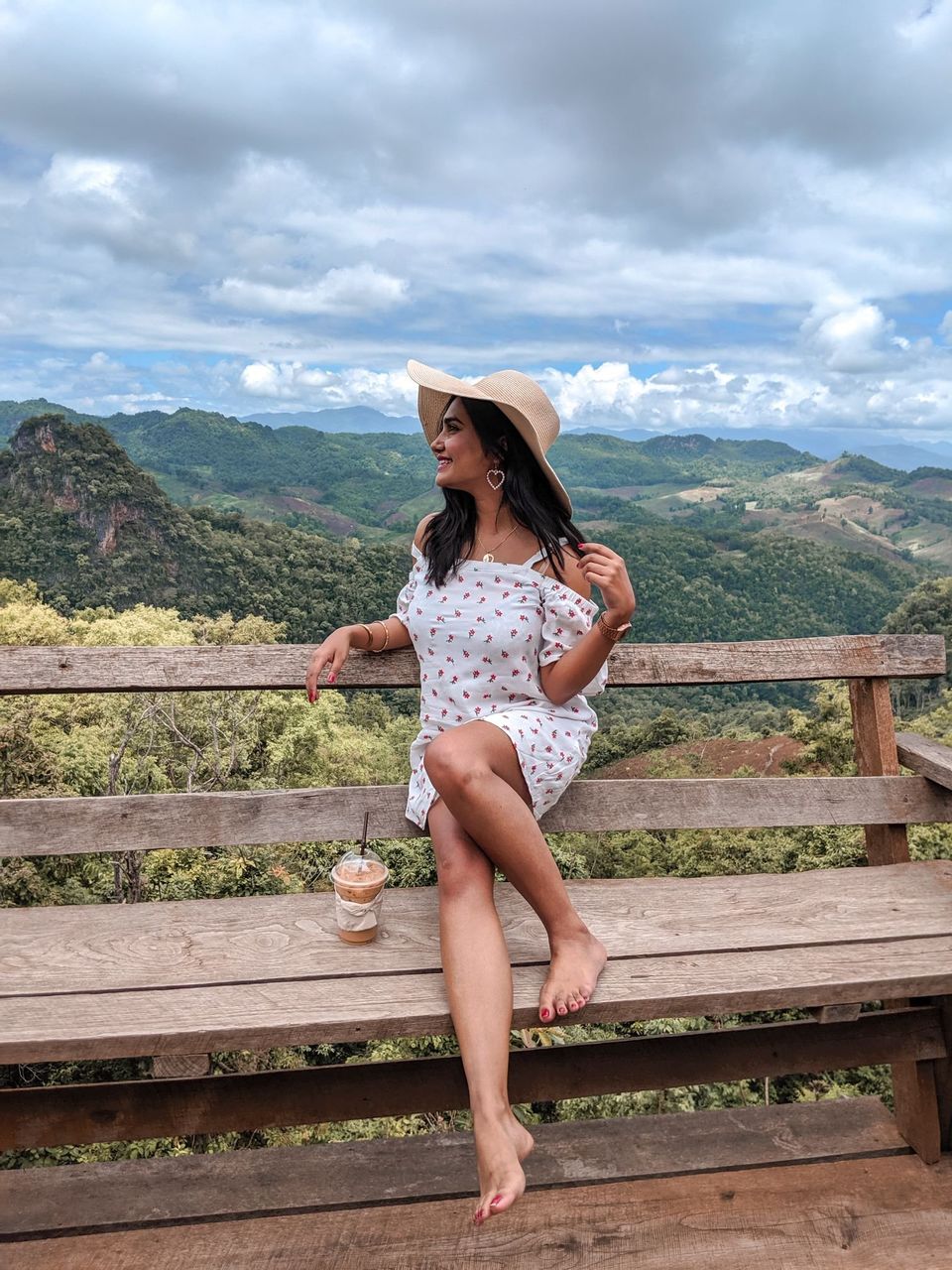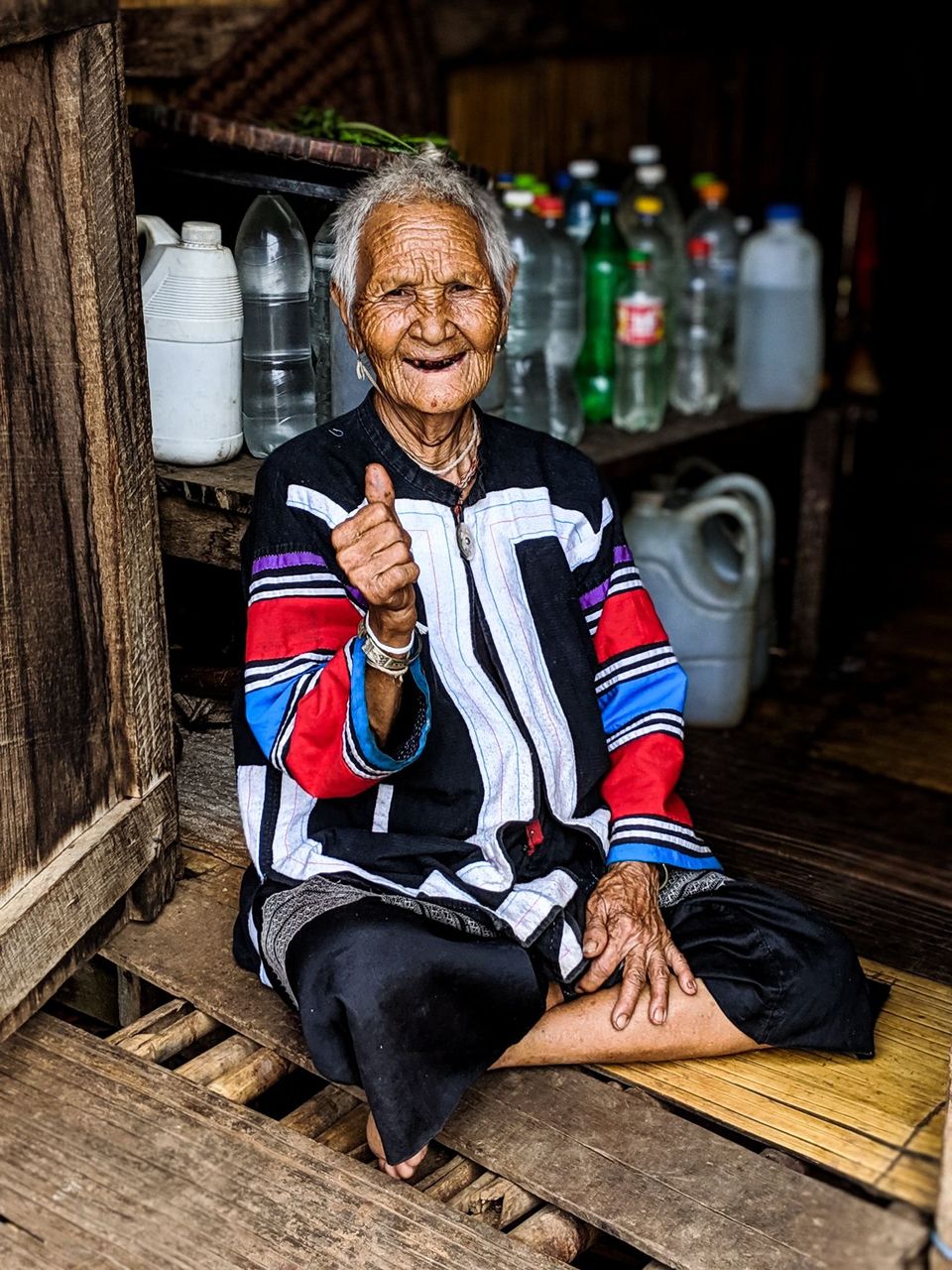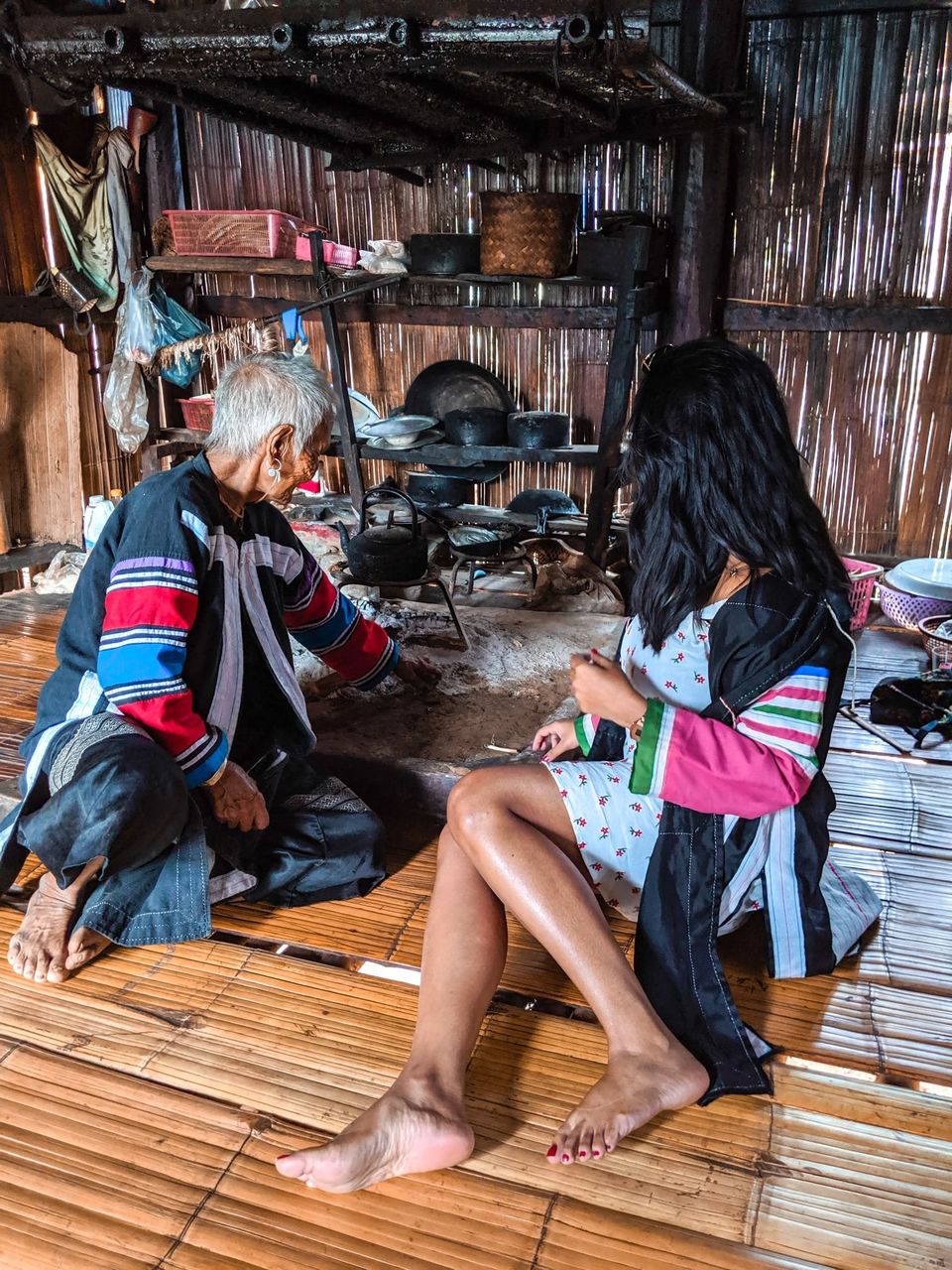 Community Based Tourism has been common in Thailand since more than ten years but it has peaked because of the current internet situation. Information is available online making it more convenient. There are more than fifty such communities who host travellers from around the world. The interest of the travellers to experience and know about the traditional life and culture of the people of Thailand is fulfilled by the locals. The members of the communities feel proud to share their lives, work and culture and they invest time for the travellers.It is worth traveling to this part of Thailand away from the urban sprawl discovering the remote hill tribes amongst the gorgeous scenery. On my way from Pai to Mae Hong Son I stopped at this dreamy village called Ban Jabo village. Jabo is the name of the father of the village, basically the founder of the village.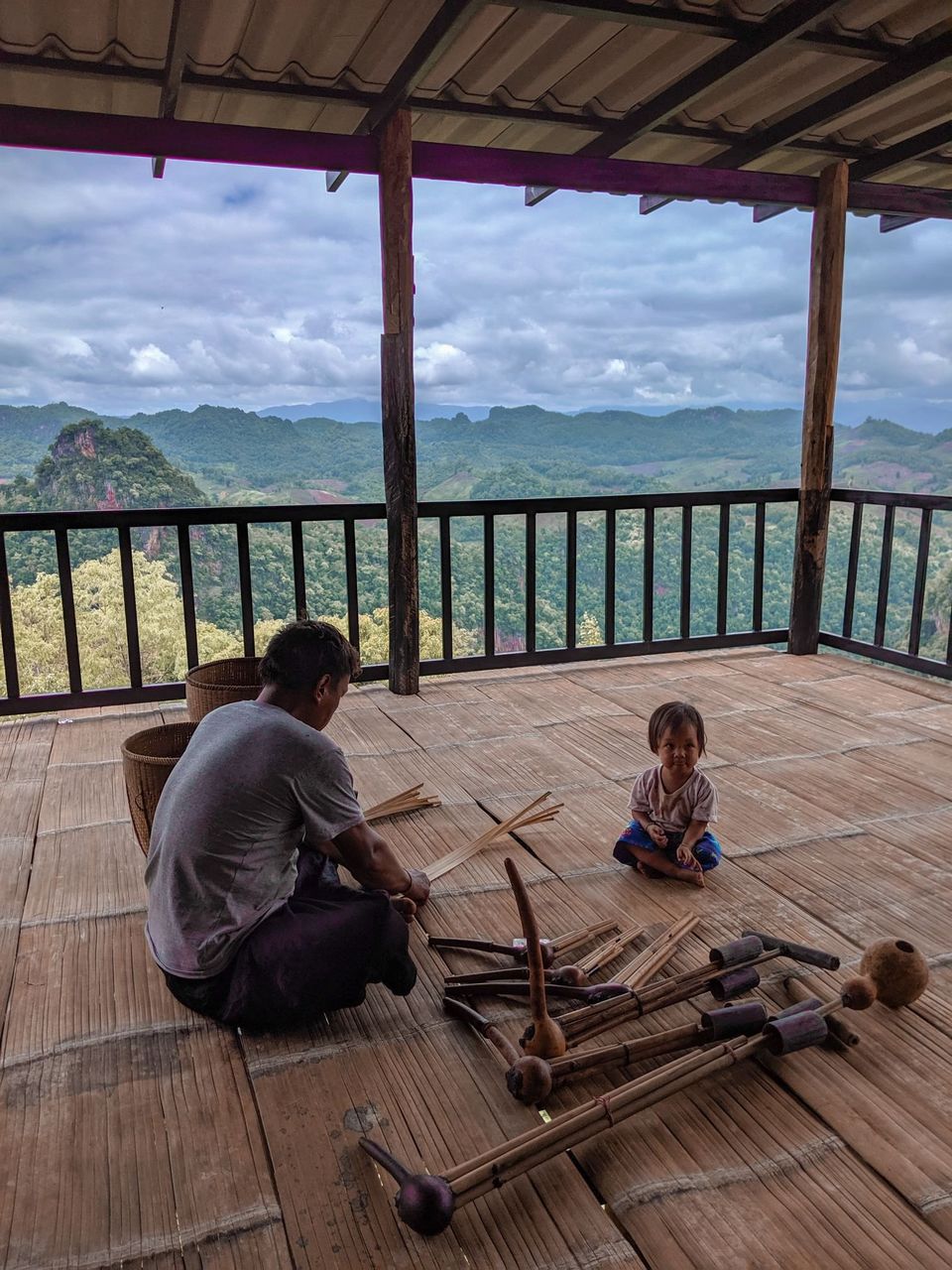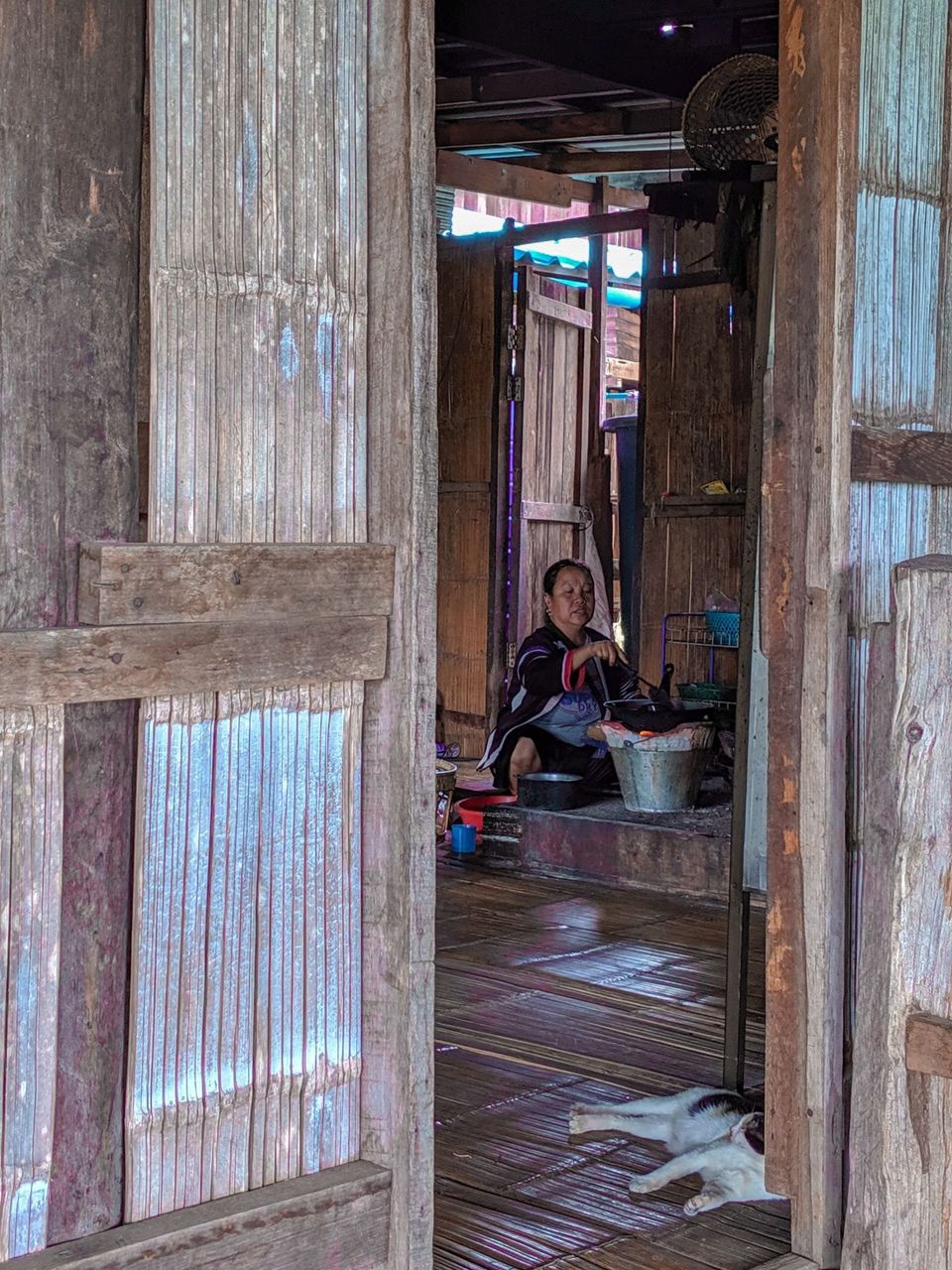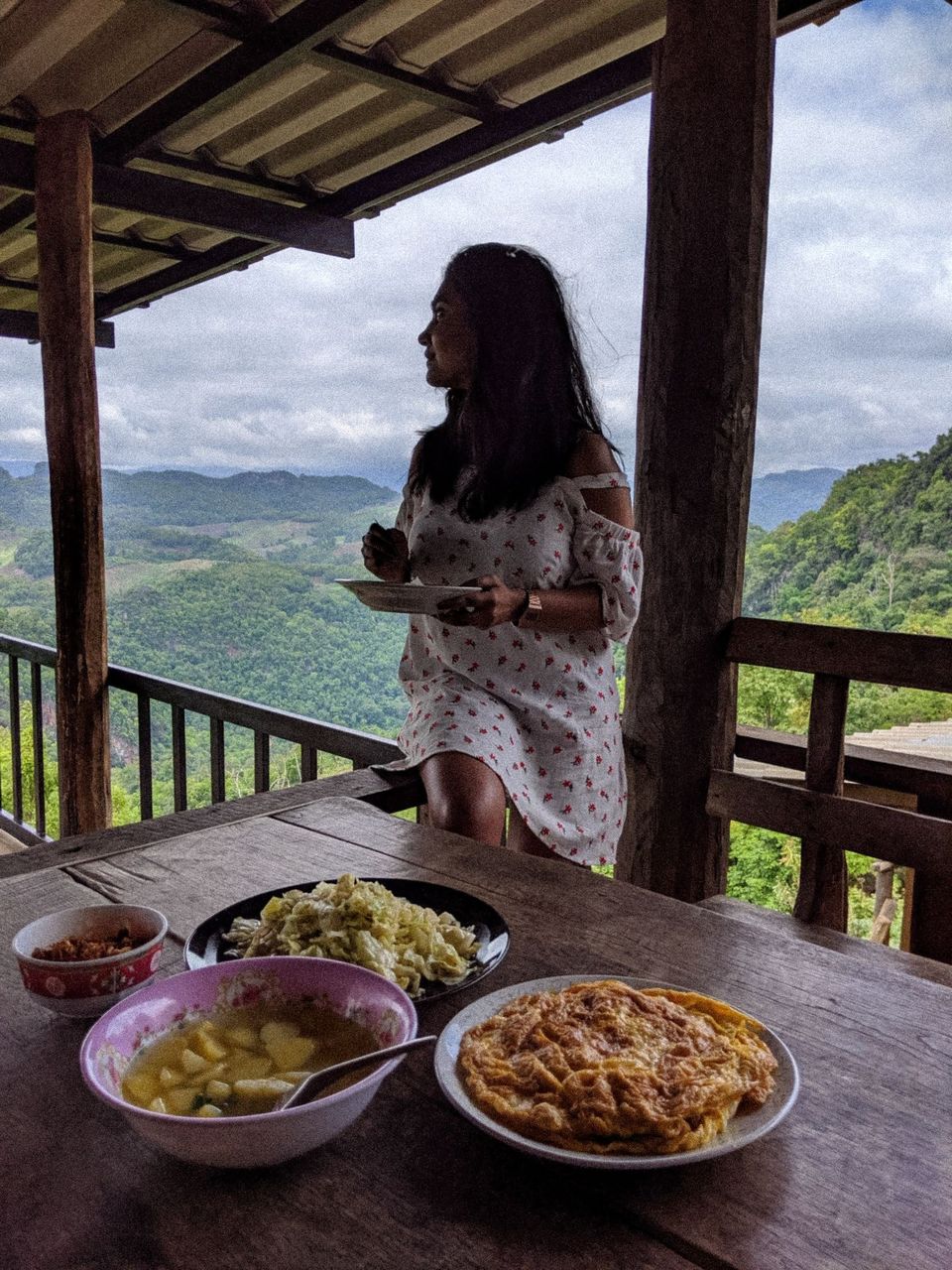 BLACK LAHU TRIBE
What intrigued me the most were the people here. You will get to interact with the unchanged Black Lahu Tribe who have kept their traditions intact. The Lahu Hill Tribe have 5 sub groups in which the Black Lahu is the largest group. There are Red, Yellow and Black Lahu, their dialects differ. You will find the Black Lahu in this village. The Lahu women wear red and black jackets and skirts and the men wear baggy green or blue pants.The Lahu Tribe are strongly committed to the principles of unity and work together for their survival. They are also known for being excellent hunters. It is commendable how they treat every gender equal without making any distinctions or differences. I was told that this village has 22 houses and 63 families. They have been trained to host people from all over the world.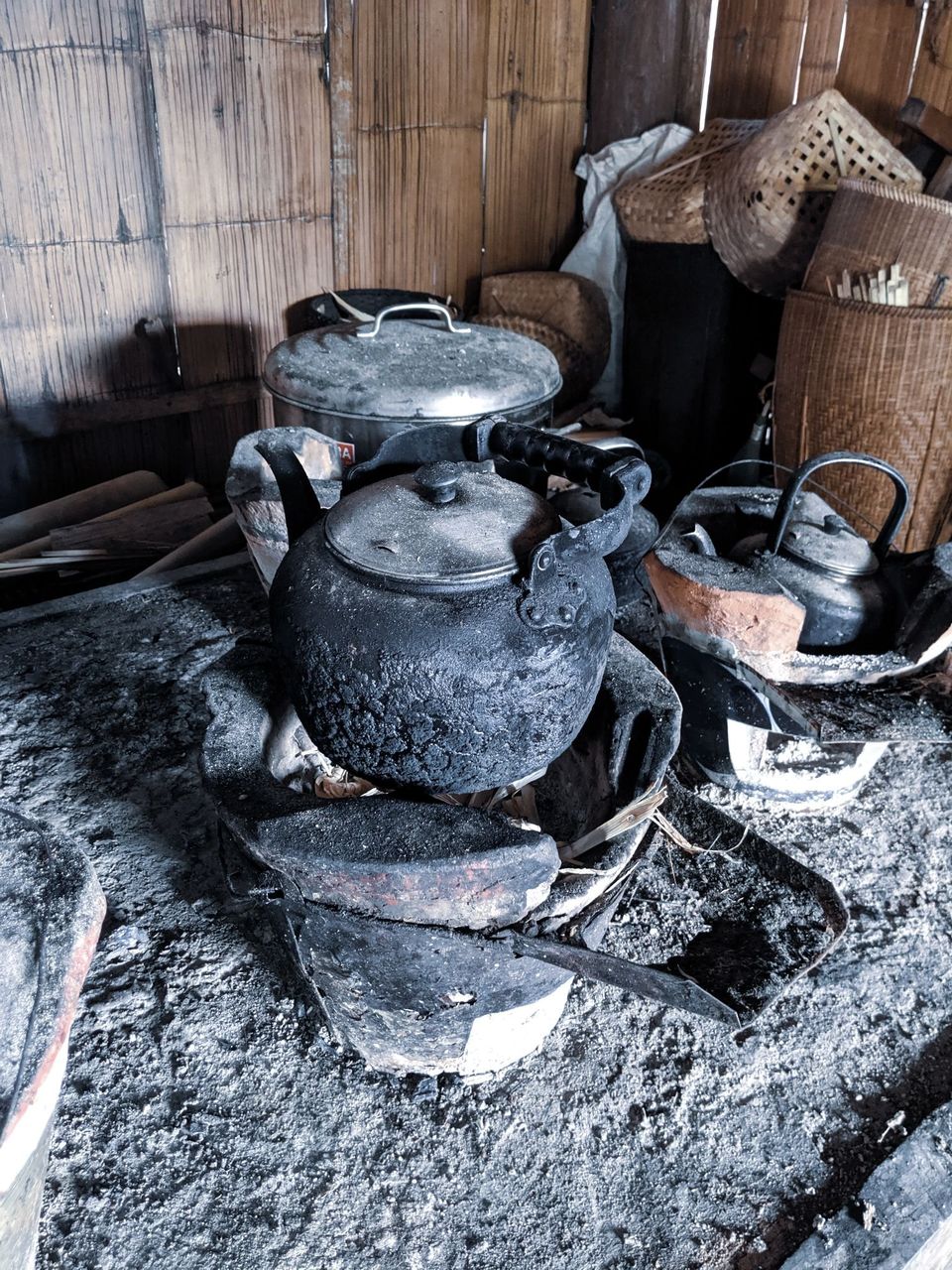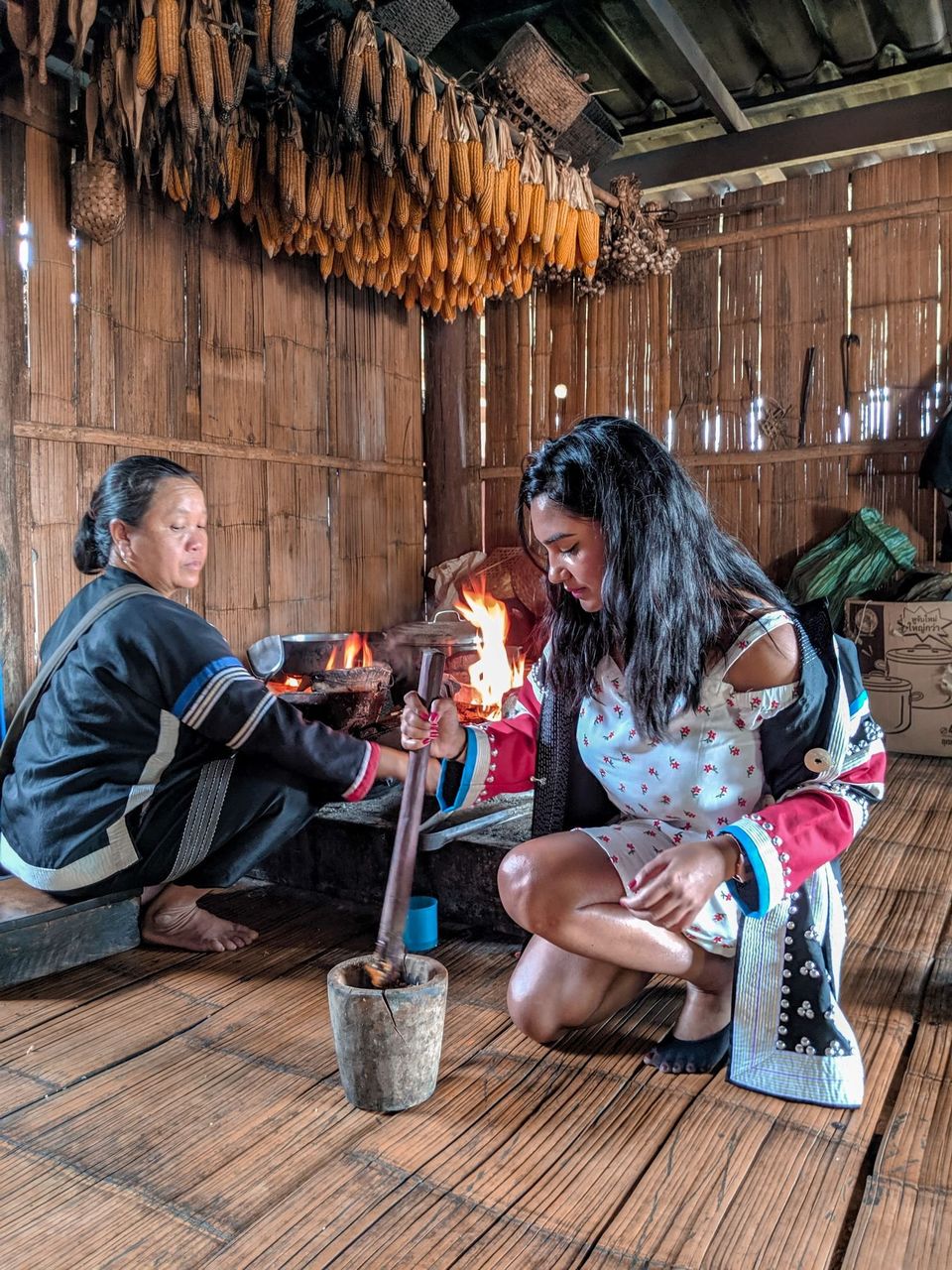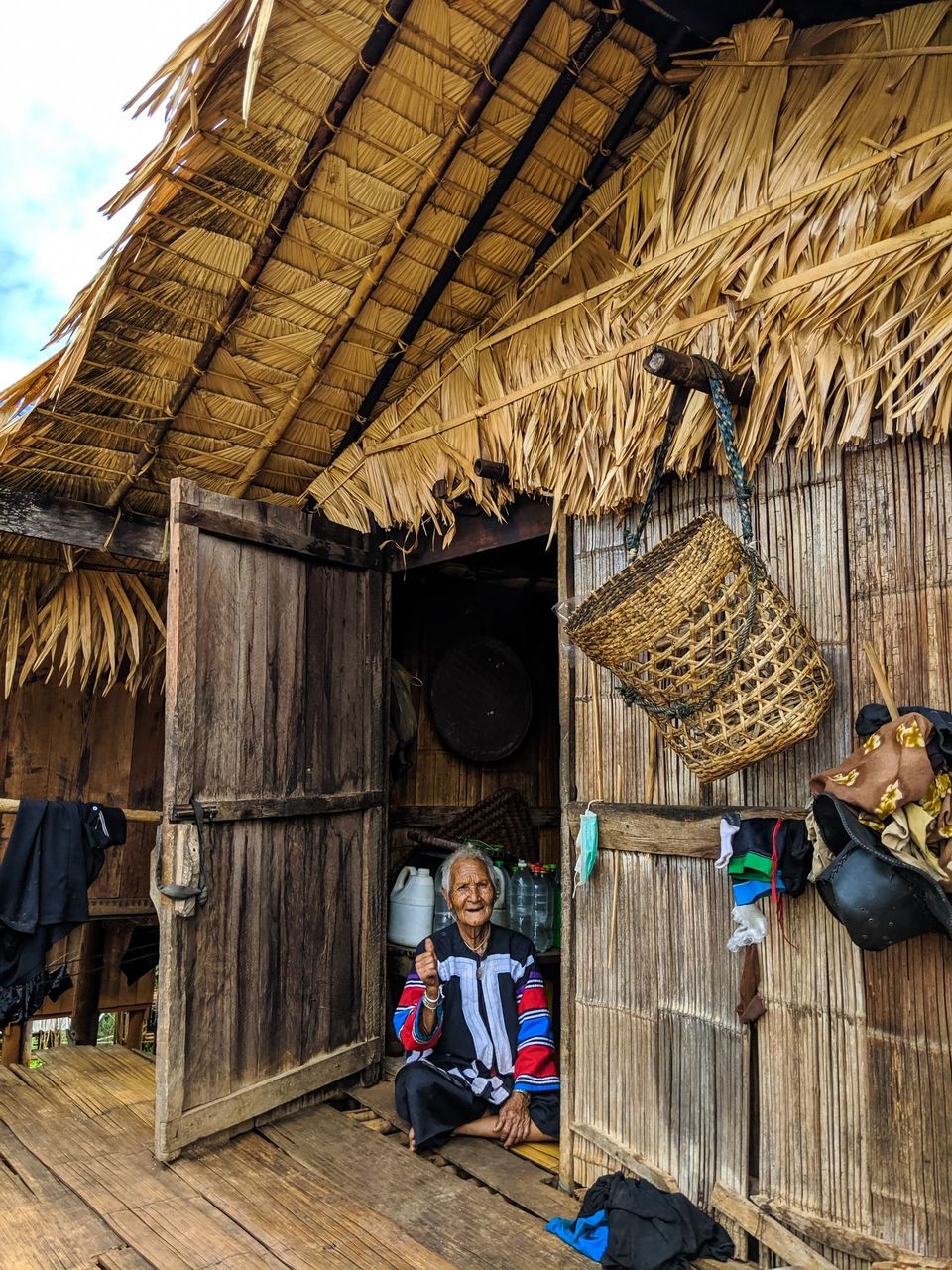 A FEW HOURS AT BAN JABO VILLAGE As soon as I reached the Ban Jabo village I was welcomed by a friendly 83yo who waved at me and asked me to take a look inside her house. There were communication barriers as people do not speak English and speak very little Thai. They have their own language. Thankfully I had a guide to make it easier for me. It was one of the warmest of welcomes, she showed me her costume like a small child and also made me wear it.I have very fond memories from this place. Interacting with the locals has to be my favourite. Since I spent a few hours here I was hosted by Mr. Jaha and his family. Mrs. Jaha prepared the simplest yet yummiest lunch which consisted of Potato Soup, Noodles, Rice, Omelette and spicy Chilli pickle. After my lunch I got to learn a lot from them. Mr. Jaha is the only person in the village who can make musical instruments, he played some of the tunes for us. We were also joined by the tourists they were hosting for the night. It was their second visit in a year so you can imagine by this how interesting it is to get hosted by families here.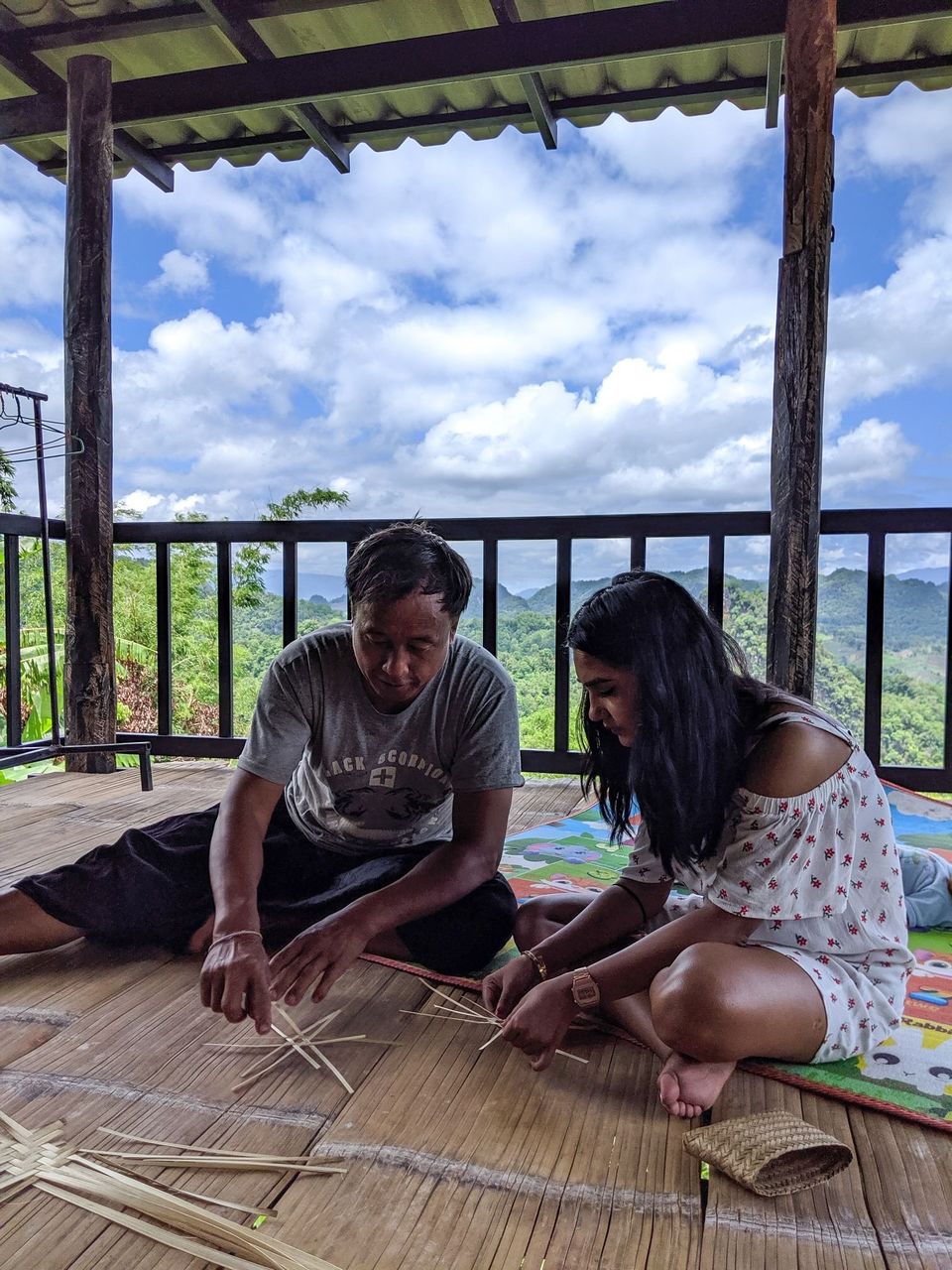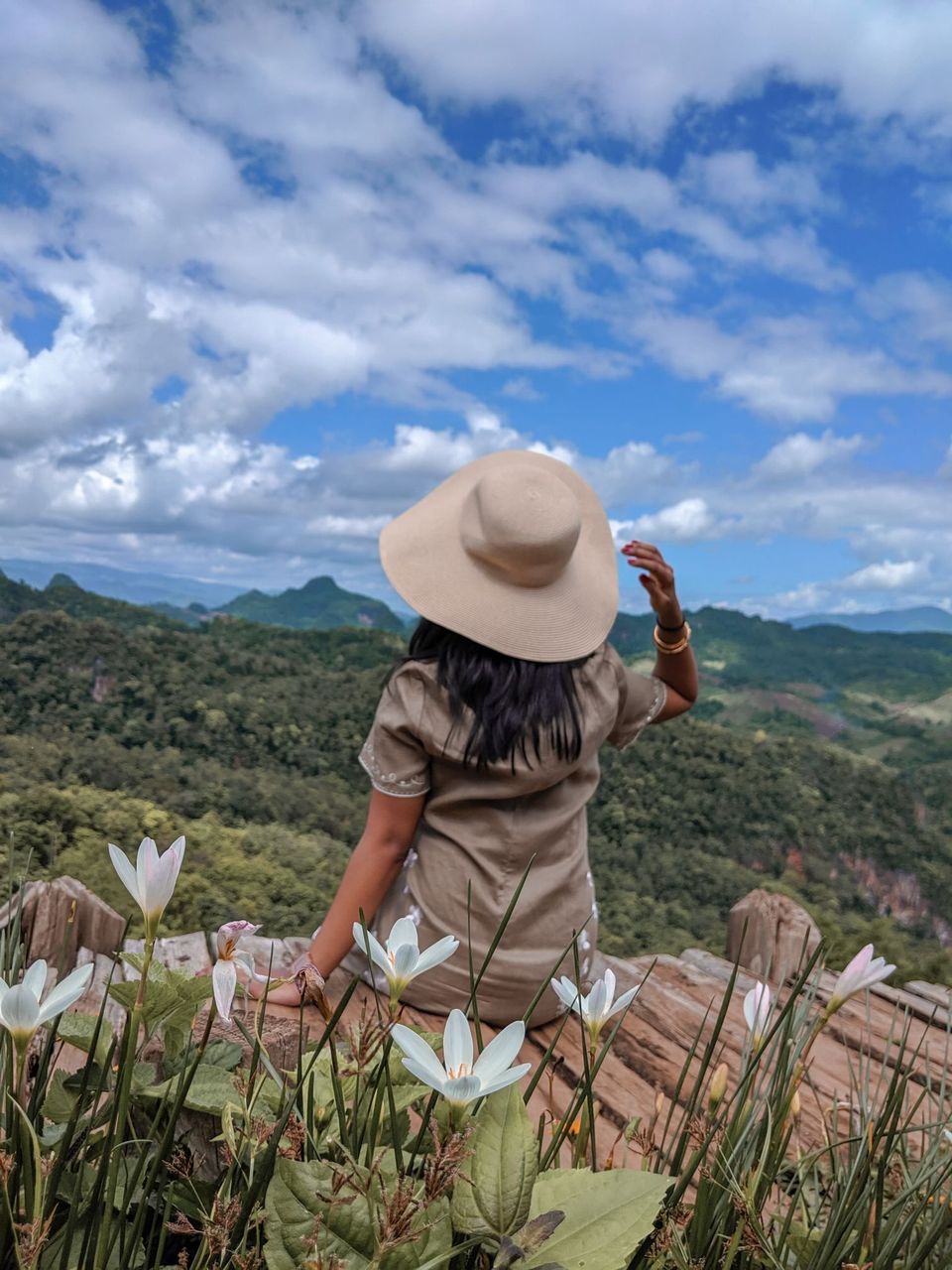 I got to learn a lot about the Lahu culture. Also, I learnt how to make small knick knacks with palm leaves. Mr. Jaha taught me how to make this tiny home decor which is hung at the entrance of a house to bring good luck. I brought that back with me, obviously I will cherish it forever. He also made a tiny ring out of those palm leaves and a fan for me. Since I already know how to stitch, I did a little bit of sewing. Mrs. Jaha showed me how they make their costumes. What fun!Almost every house has a heavenly view of lush green mountains. Imagine living the rest of your life in one of those houses! You have to visit the coffee shop and the noodle shop where you can sit down dangling your feet and enjoy the view of a lifetime and yummy food. There is a lot to do in this tiny village since they offer cultural workshops, trekking and home stays.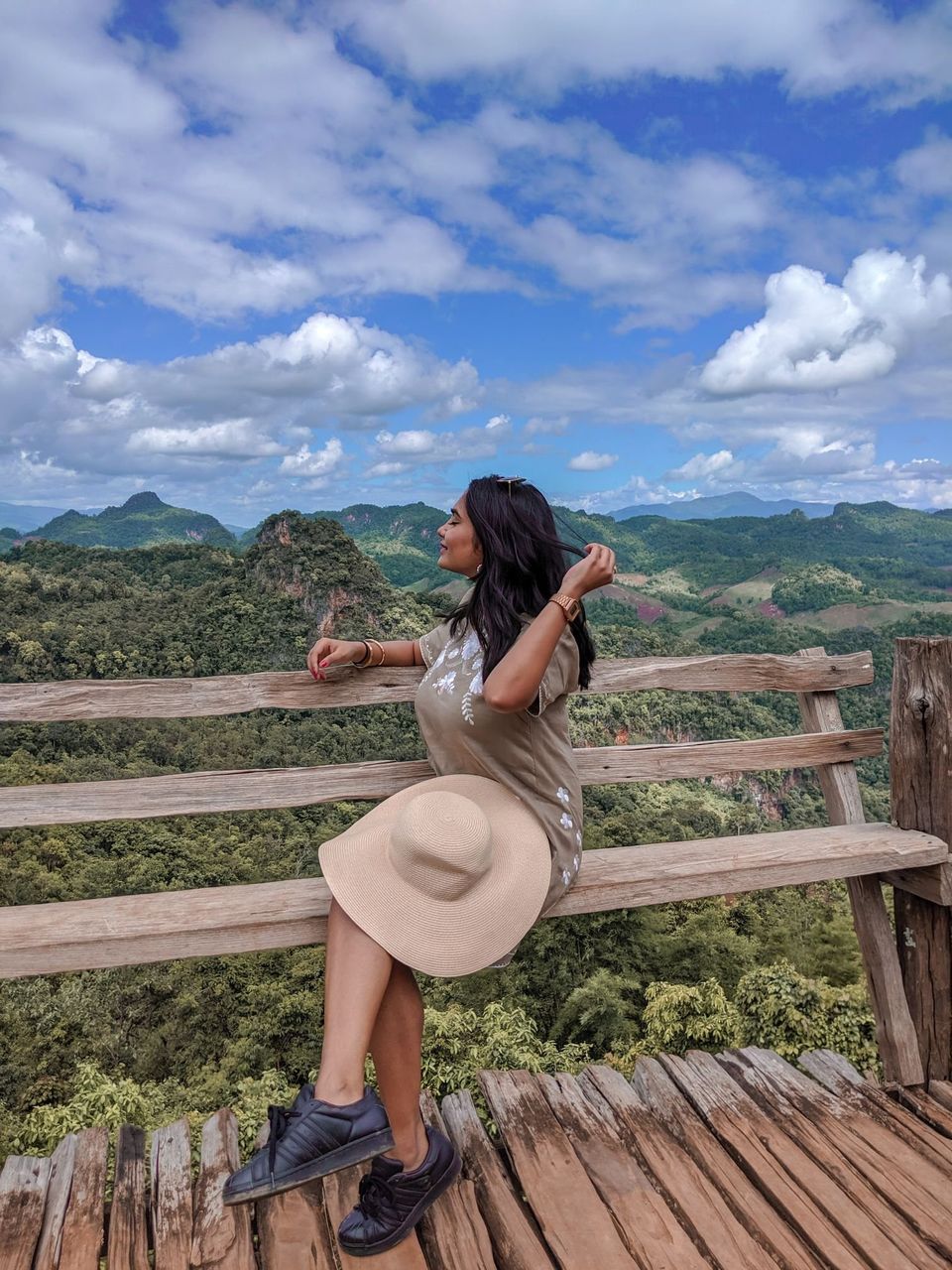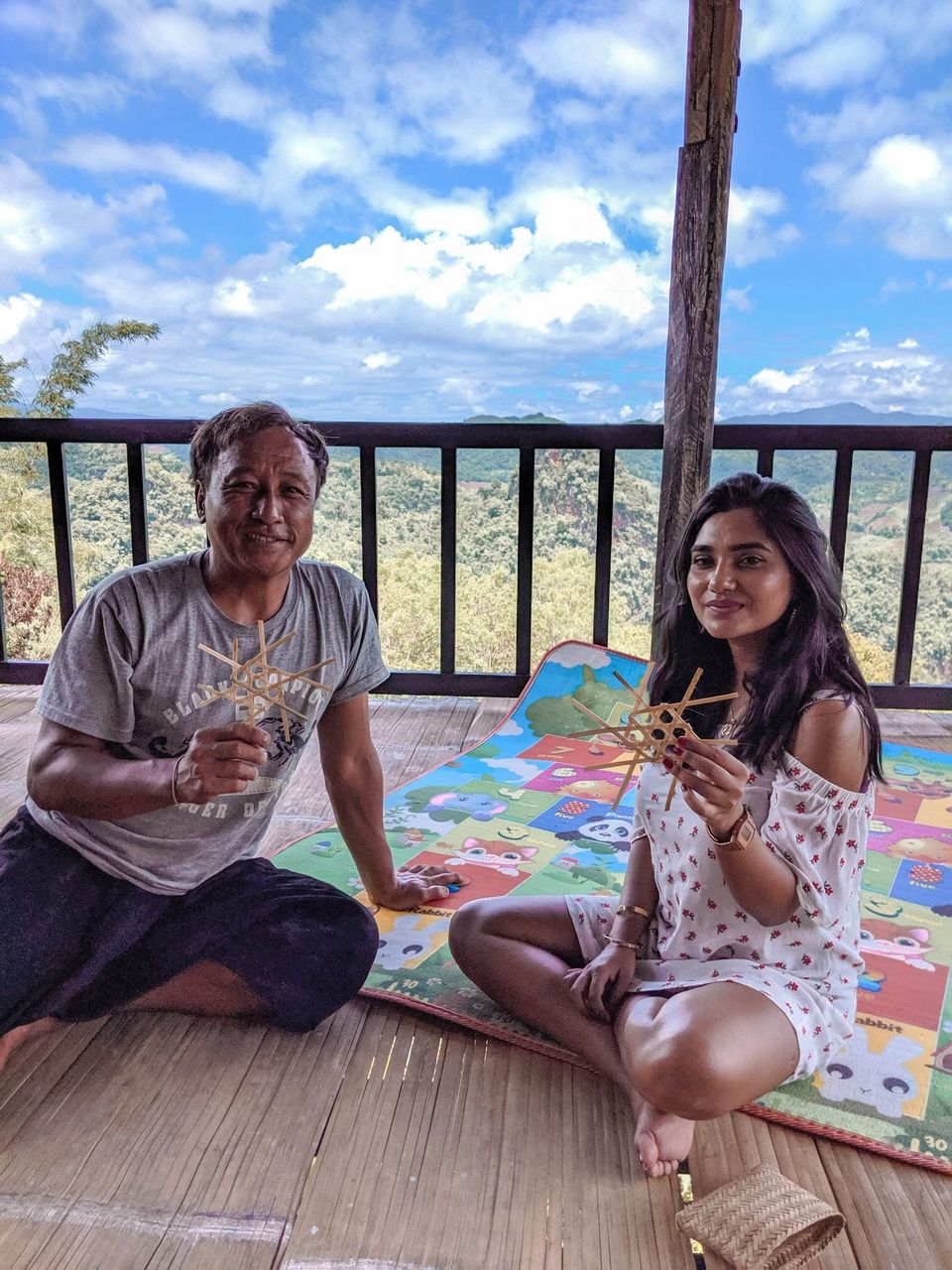 ACCOMMODATION
You can book your accommodation online. Do not expect anything fancy as the whole idea of community based travel is to experience the life of the locals while you're there. It is all about the authentic and unique experience. There are tour operators who have good enough packages but you have to do your research before choosing one. Stay for one night is priced at Bh200 and meals cost Bh100. Trekking charges are around Bh50 but travellers can even figure their own treks.Community based TourismCommunity based Tourism
HOW TO REACH
I went there from Pai. The roads are full of twists and turns in this part of Thailand. Fortunately I am not one of those who are car sick. You can also reach here directly from Chiang Mai but since I had a halt in Pai I explored this part from Pai. Pai to Ban Jabo Village is hardly an hour's drive. You can hire a mini van or take buses which will drop you at the bus station. You can contact your host and get picked from the bus station.