Thailand, for the longest has been known as a country that houses some of the best beaches in the world. In fact, afflicted by booming advancement, destinations like Koh Samui and Phuket witness thousands of tourists flocking over, and, there are some of the most stunning and pristine beaches where masses are yet to run down.
Whether you wish to walk through the white sand, or take romantic strolls watching the sun setting or spend some time snorkeling amidst the diverse species, you can be rest assured that these hidden beaches may be hard to find, but all your efforts will pay off once you locate it!
Don't get confused with a larger island of the same name towards the southeast of Bangkok, Koh Chang Noi is located on the north of Koh Phayam, and can be accessed via the port of Saphan Pla near Ranong. It's far less developed, with cashew nut plantations casing its forested interiors, and very few beach bars contributing to the rhythms of the sea with an overall laid back vibe.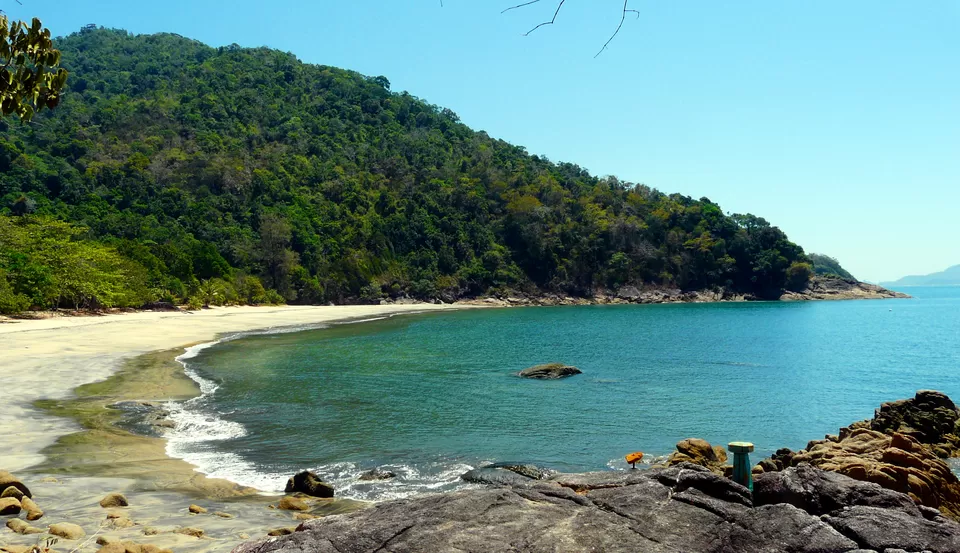 How to get there: The nearest airport to Koh Chang Noi Island is Trat Airport which is 17 km from the Koh Chang Noi ferry OR Take a 2 hour ferry from Ranong that departs at 9.30, 13:00 and 14:00
Daily budget: Rs. 3500 (approx.)
Top things to see and do: Hike to Kai Bae Waterfall, Stroll through Bang Bao Floating Village, Try Snorkeling
Best time to visit: March to April or November to February
Where to stay: Cashew Resort, Koh Chang Resort
Located in the southwestern part of Thailand, Koh Tarutao is considered as the largest island in the Tarutao National Marine Park. Since it is listed as a national marine park, the nature surrounding it is well preserved. For those of you who wish to commute to this island, there's a 45 minute ferry service from Pak Bara or Koh Lipe.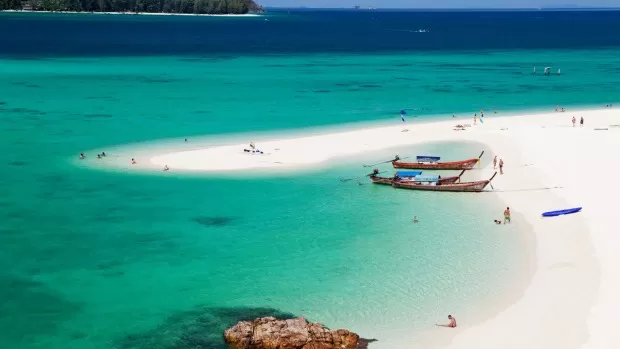 How to get there: The nearest airport to this island is Hat Yai (HDY) OR Take a 30 minute ferry from Pak Bara
Daily budget: Rs. 6300 (approx.)
Top things to see and do: Explore the mainland jungle of Koh Tarutao on bike, try Kayaking through the dense forest to the crocodile cave, or hire a boat to explore distant bays
Best time to visit: November to April
Where to stay: Castaway Resort Koh Lipe, Gecko Lipe Resort
Located towards the Malaysian border, Sunrise island of Koh Lipe is a heavenly retreat which will will seem like you've stepped into paradise! With so many beaches to explore in Thailand, Sunrise Beach is an unmissable spot to witness the early morning rays. This location has become famous among tourists and popularly known as the 'Maldives of Thailand,' due to its clear waters and stunning orange hues spread across the sky.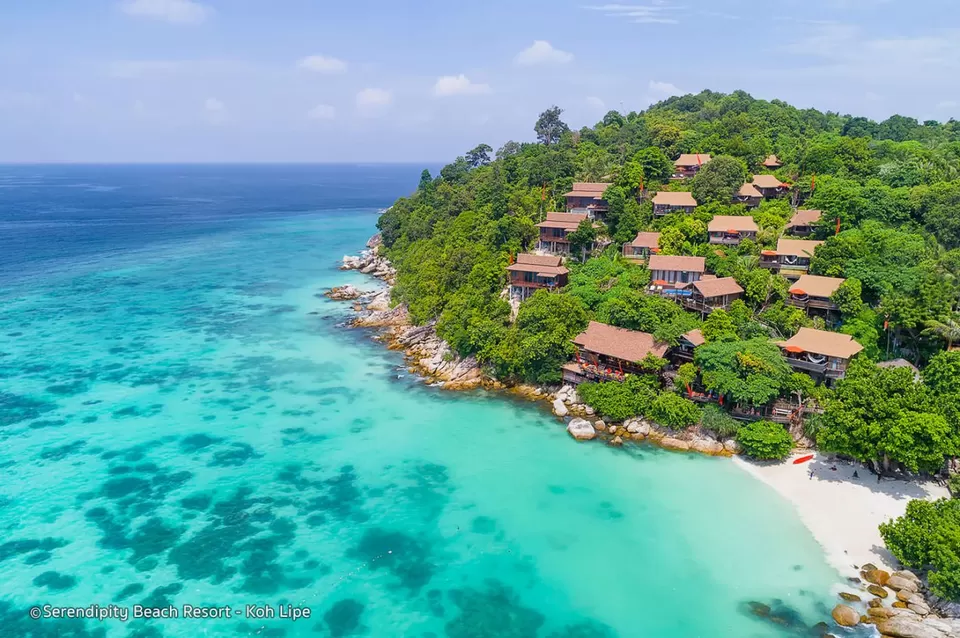 How to get there: The nearest airport to Sunrise Beach is Hat Yai/Krabi/Phuket or Take a shuttle bus till Pak Bara pier and then a ferry to Koh Lipe
Daily budget: Rs 3200 (approx.)
Top things to see and do: Relax and Unwind at The Happy Vibe Bar, take a boat trip, explore the island on foot and visit a massage parlor
Best time to visit: November to May
Where to stay: Lipe Beach Resort, Oasis Lipe Resort
Koh Kradan Island is a part of Trang province, situated in Had Chao Mai National Park, and is only 3 kilometers long. The hidden beach is surrounded with dense green hills, pristine white sand and is easily accessible with a rented boat.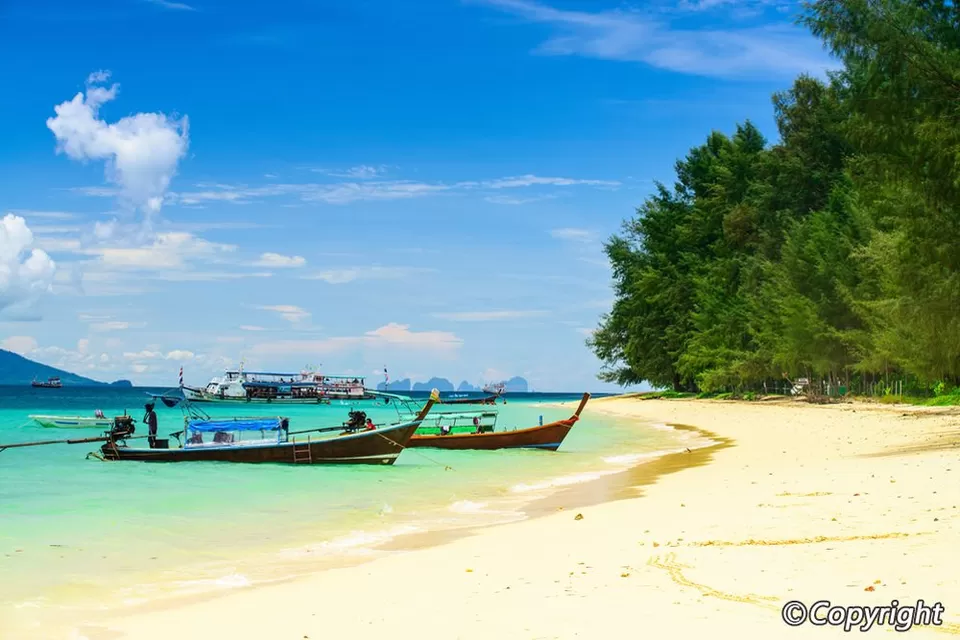 How to get there: The nearest airport to Koh Kradan is Trang Airport and further, Koh Kradan Island can be reached by a speedboat ferry from Trang Airport or Krabi
Daily budget: Rs 4500 (approx.)
Top things to see and do: Snorkeling, Thai Massage, Kayaking, Relax in a Hammock
Best time to visit: December to March
Where to stay: Kradan Island Resort, Reef Resort Kradan
Monkey Beach
As the name suggests, Monkey beach at Koh Phi Phi is frequently visited by wild monkeys who snatch anything that is left unattended for a long time. Monkey beach is inaccessible by land, and hence, you'll have to rent a Kayak from the northern bay of Koh Phi Phi before heading over to this hidden gem.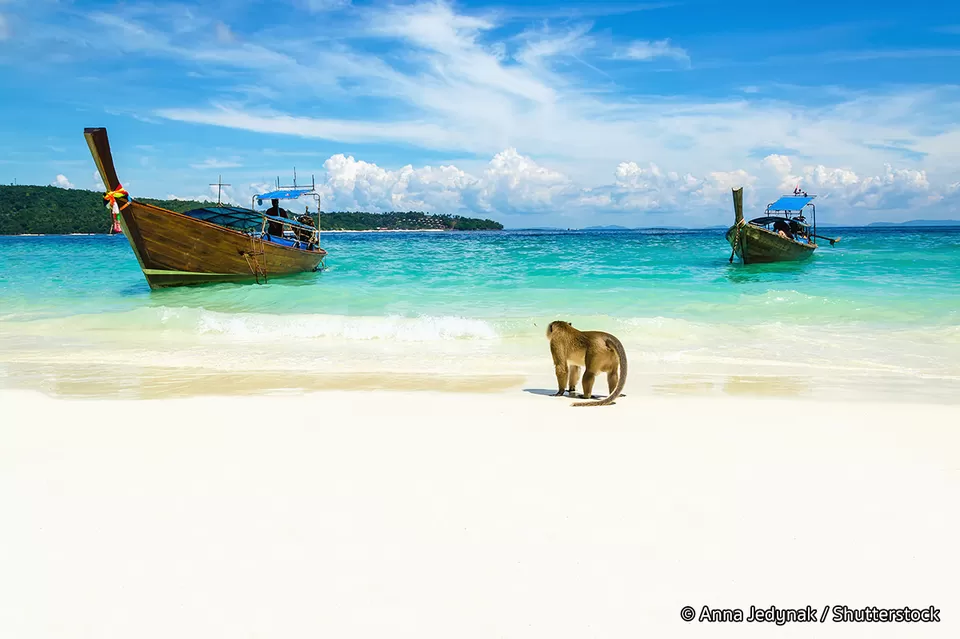 How to get there: The nearest airport to Monkey Beach in Koh Phi Phi is Phuket and the only way to reach Monkey Beach is by boat
Daily budget: Rs. 3000 (approx.)
Top things to see and do: Snorkeling, Photography
Best time to visit: November to April
Where to stay: Phi Phi Villa Resort, Phi Phi Bayview Premier Resort