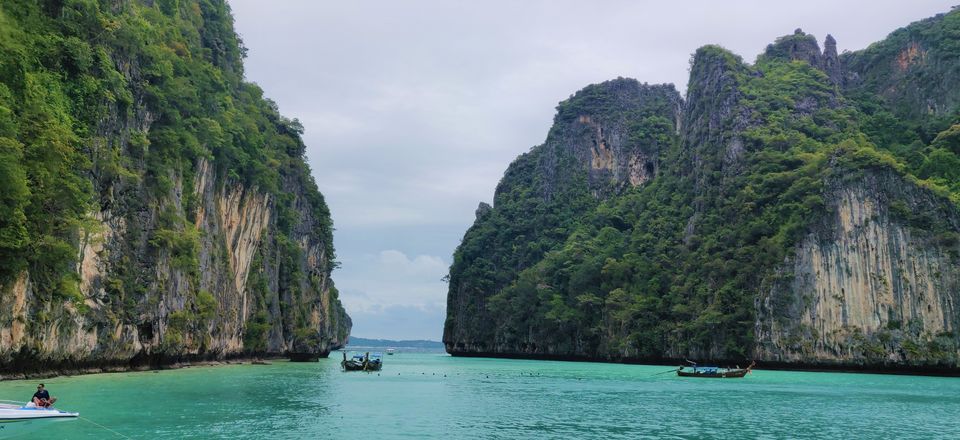 "A great city is that which has the greatest men and women." - Walt Whitman
You will literally experience the above line once you step in to Phuket.
As it was my first international trip, I had gone through a 100's of blogs, travel tips and vlogs by people from different corners of world. It given me a notion about that city. Some had mentioned about theft, looting, hassle and so on. Hot flashes was coming through my head when the D day approaches.
But that land utterly surprised me. It was completely magic there. How the people treated us, helped us, thanked us.. totally overwhelming. Then I realized that each city will embrace us in the way which we explore it. Thus for me Phuket is a city of love, kind and honest people. Words are flowing for me when I think about the 4 days I spent there. But I am not gonna pour all those memories and spoil your thrill. Let the pictures talk.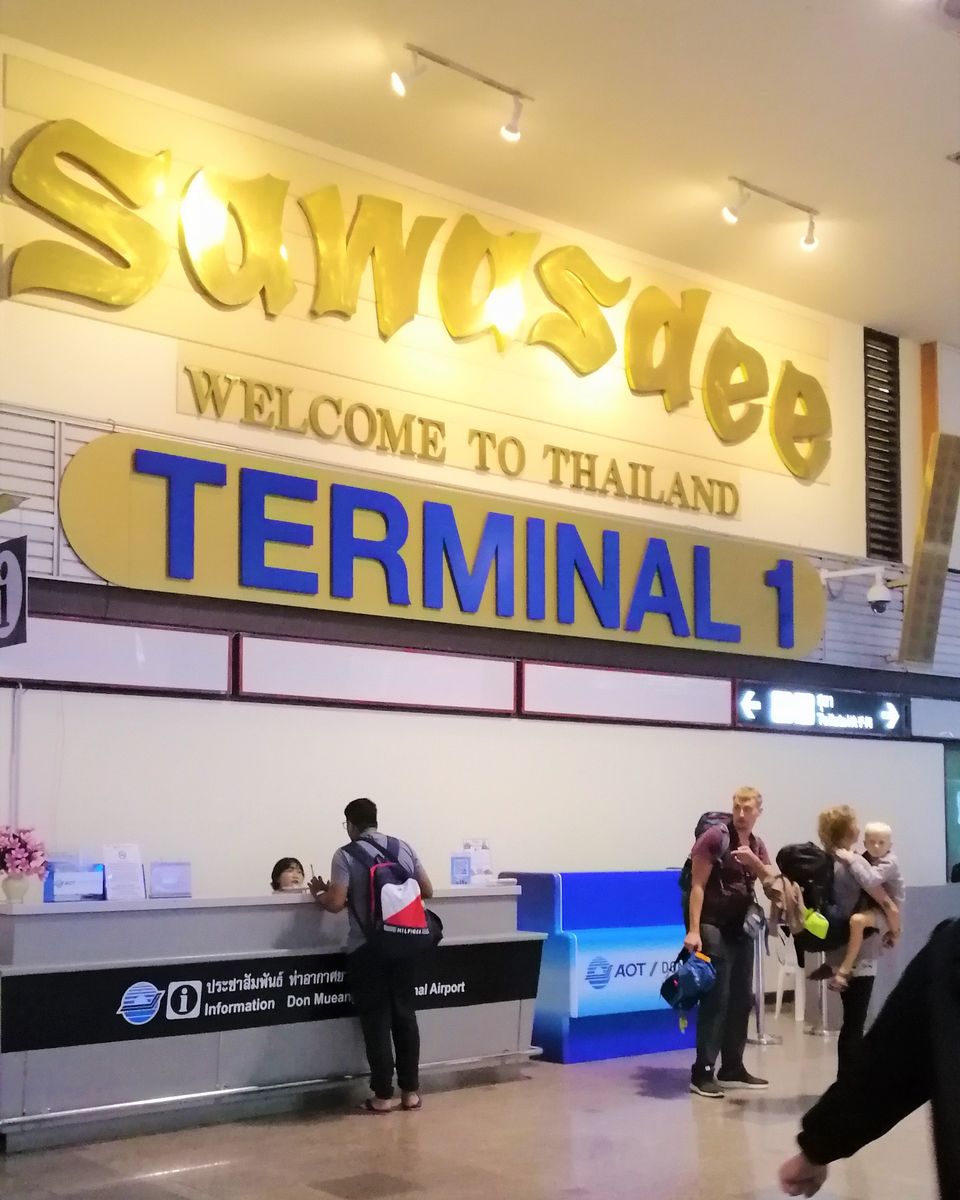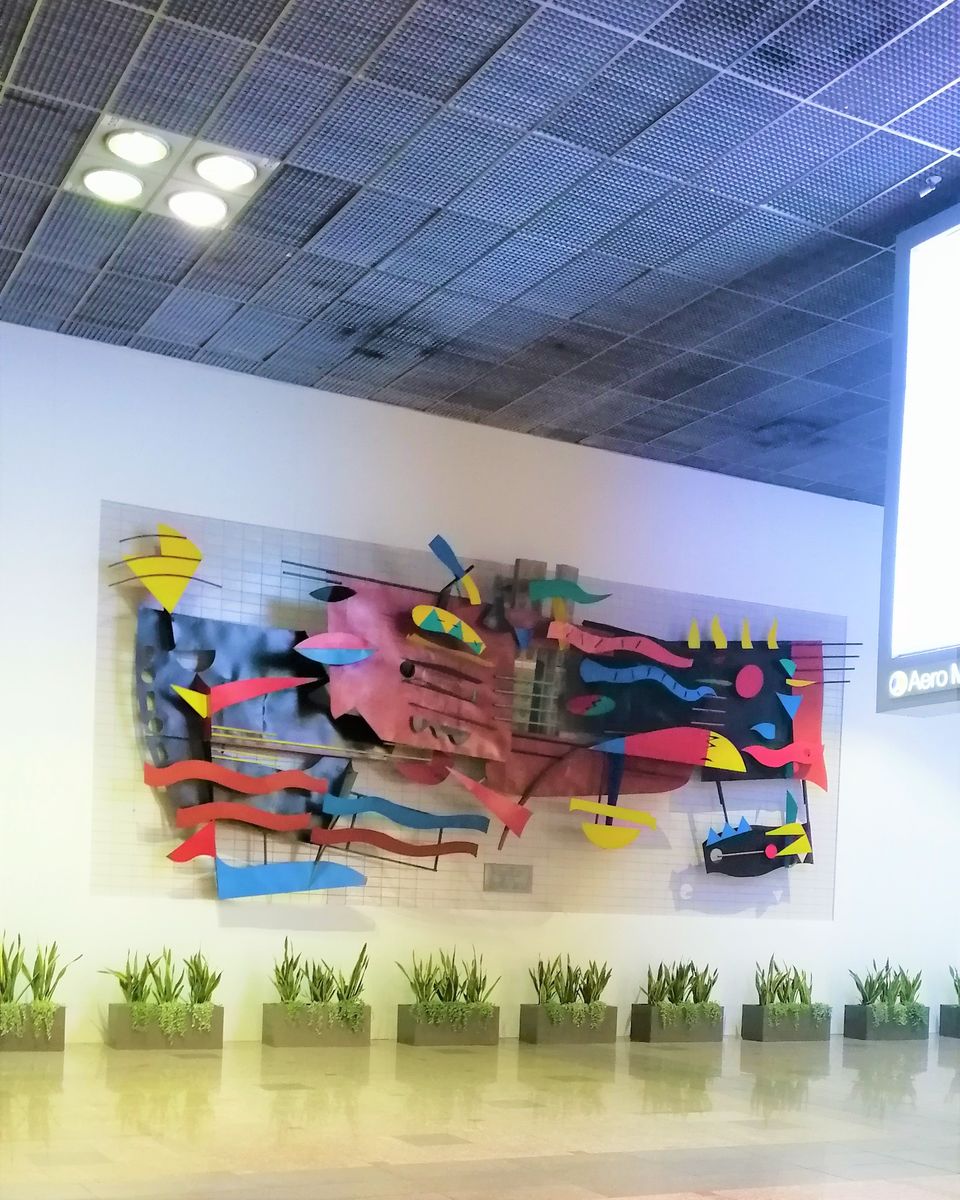 Ours was a connecting flight from Bangkok to Phuket. As we were having a layover of 4 hrs at Don Mueang Airport, we completed the Visa on Arrival process at that airport. Even though it was early in the morning, there was a big queue for the process. You can collect the application form from a desk that is opposite to the process counter.
Documents required to show:-
1 ) Passport
2) Return flight ticket copy/ print out
3) Hotel booking receipt copy showing the no:of days of stay
4) 20,000 baht per family
The officials was not asking to show the 20,000 baht cash or proof. But it's better to keep the same amount in native currency at least. After submitting the above proof, our passport will be stamped with Visa and then they will lead us to a counter to get 'Departure Card' . This card must be kept safe until we reach back to our country. Next is bio-metric process which will be done in 2 or 3 mins based on crowd. Thus we cleared the immigration process and got the permit to travel in Thailand.
We booked the SIM through Klook and we can collect it from the dtac centers in airport. If you are unable to find one you can ask at information desk.
https://www.klook.com/activity/16446-4g-wifi-thailand/
Another thing which you can check at airport is currency exchange. INR exchage rate was 0.25 that is too low(for 10,000 INR you will get only 10,000*0.25=2500 baht where the market rate comes up to 0.40). So the officials itself given a tip to exchange the money at counters in Phuket town/ market itself.
We arrived at Phuket and we had pre-booked the hotel transfer through Klook. It is very cheap and good. Even though we waited for almost 1 hr in airport as cabs was not available. After that our ride was upgraded with a luxury mini-van. Worth of waiting 1 hr. You can find below link for booking cab through Klook. We paid 1300 INR.
https://www.klook.com/activity/1166-private-airport-transfers-phuket/
Our stay was at Centara Blue Marine Resort & Spa, Kathu, Patong. It was such a beautiful resort having a breath taking view of ocean from our balcony. We were greeted by a soothing welcome drink and then lunch at their pool view restaurant. The hotel is situated around 3km from Patong Beach. Also you will get a 7 Eleven market, motor bike rental shop, exchange shop and few restaurants near the hotel.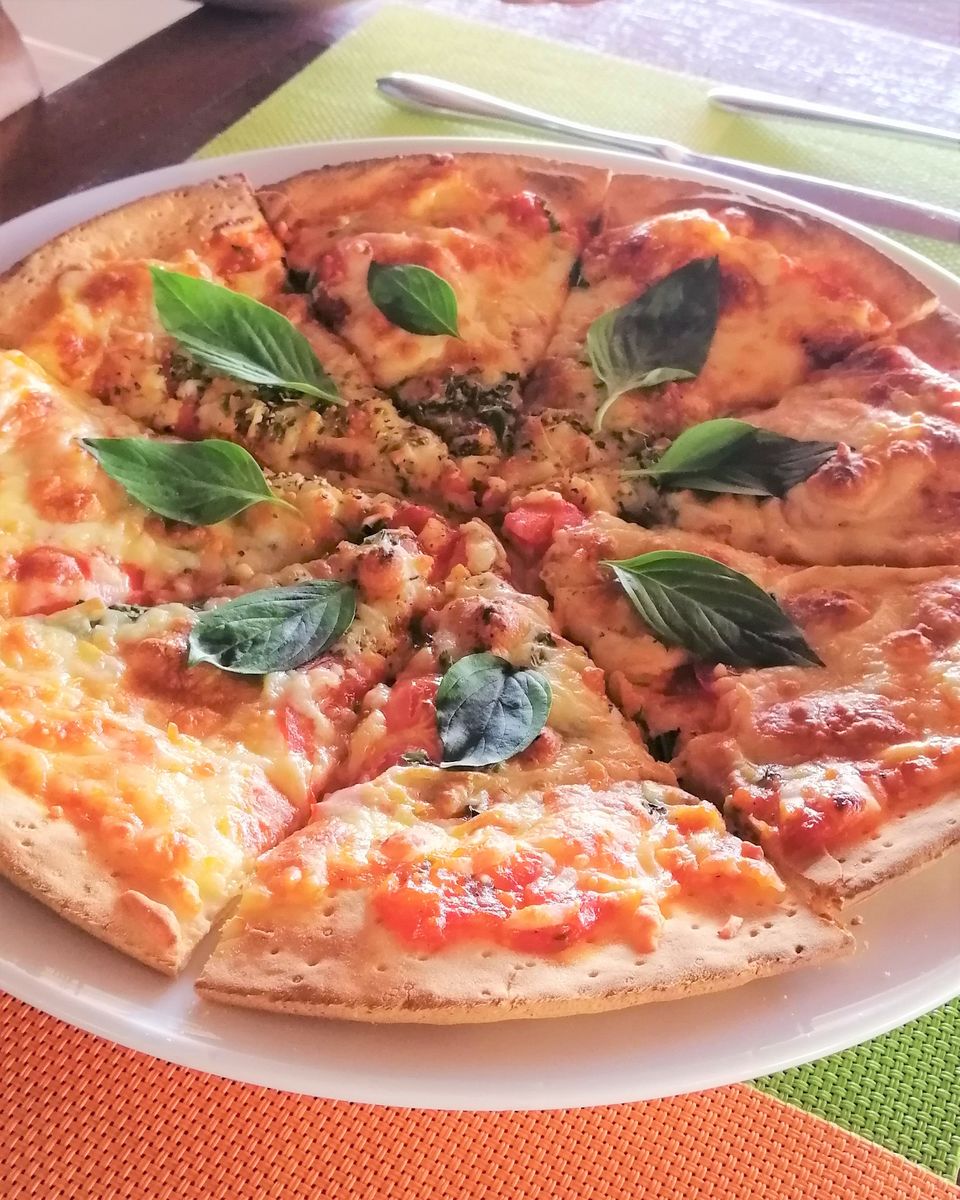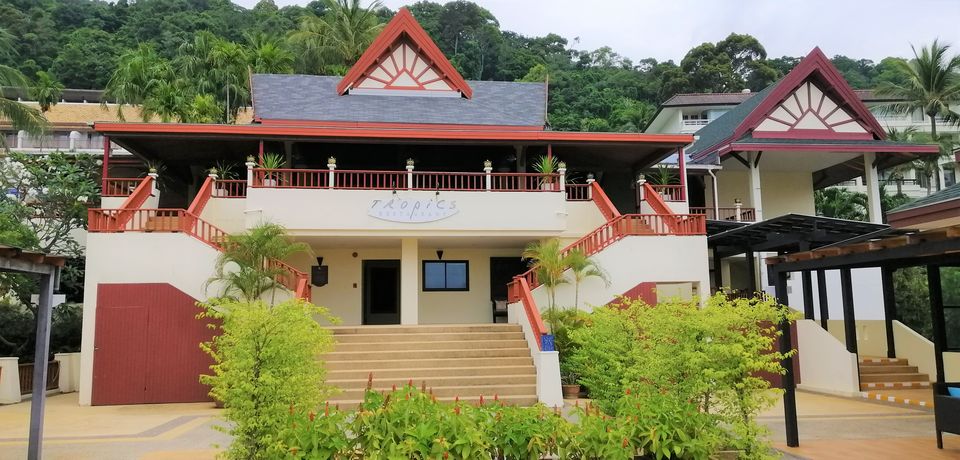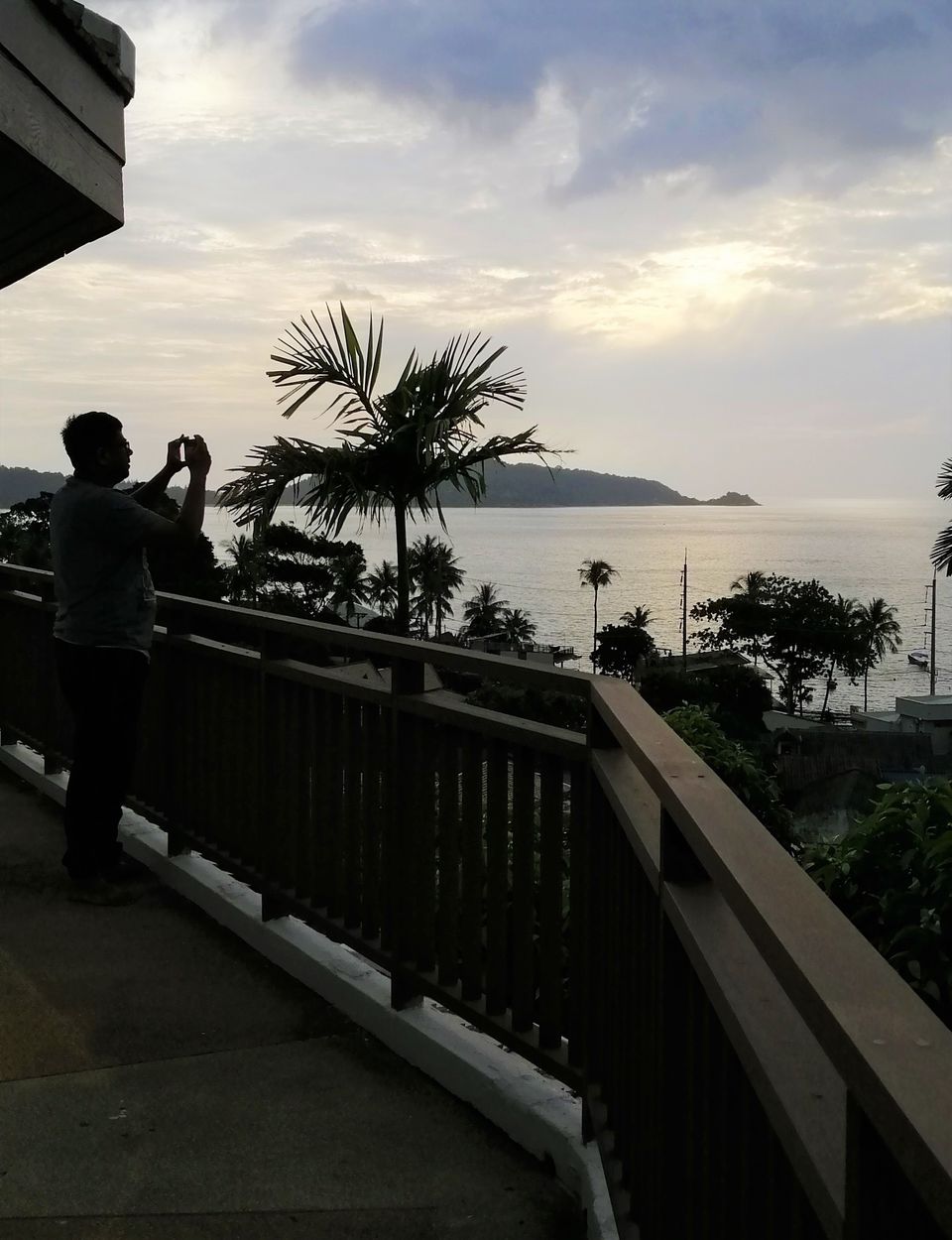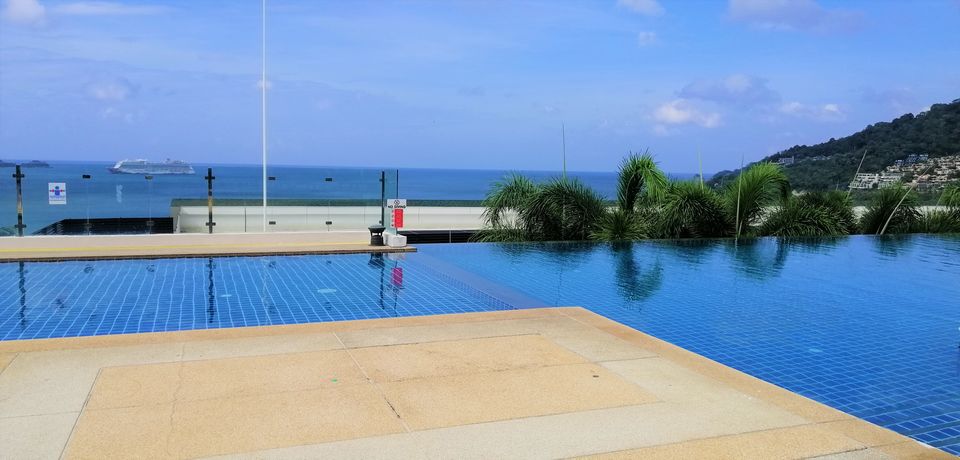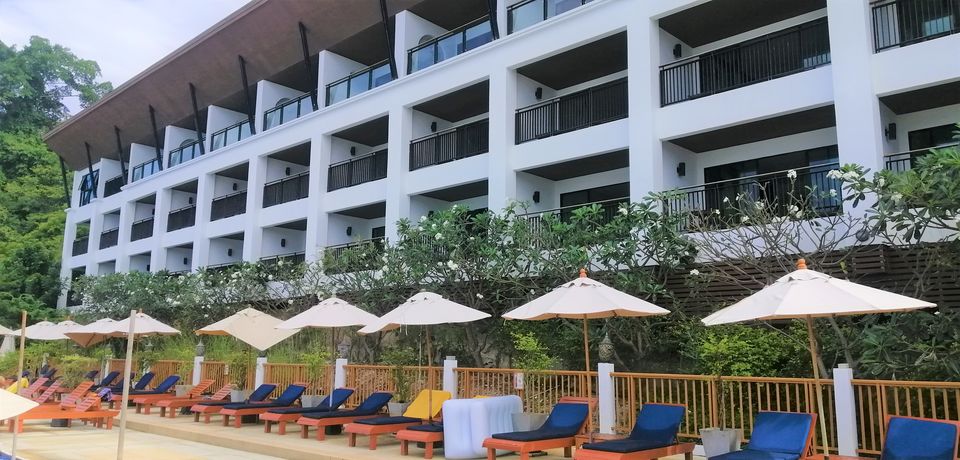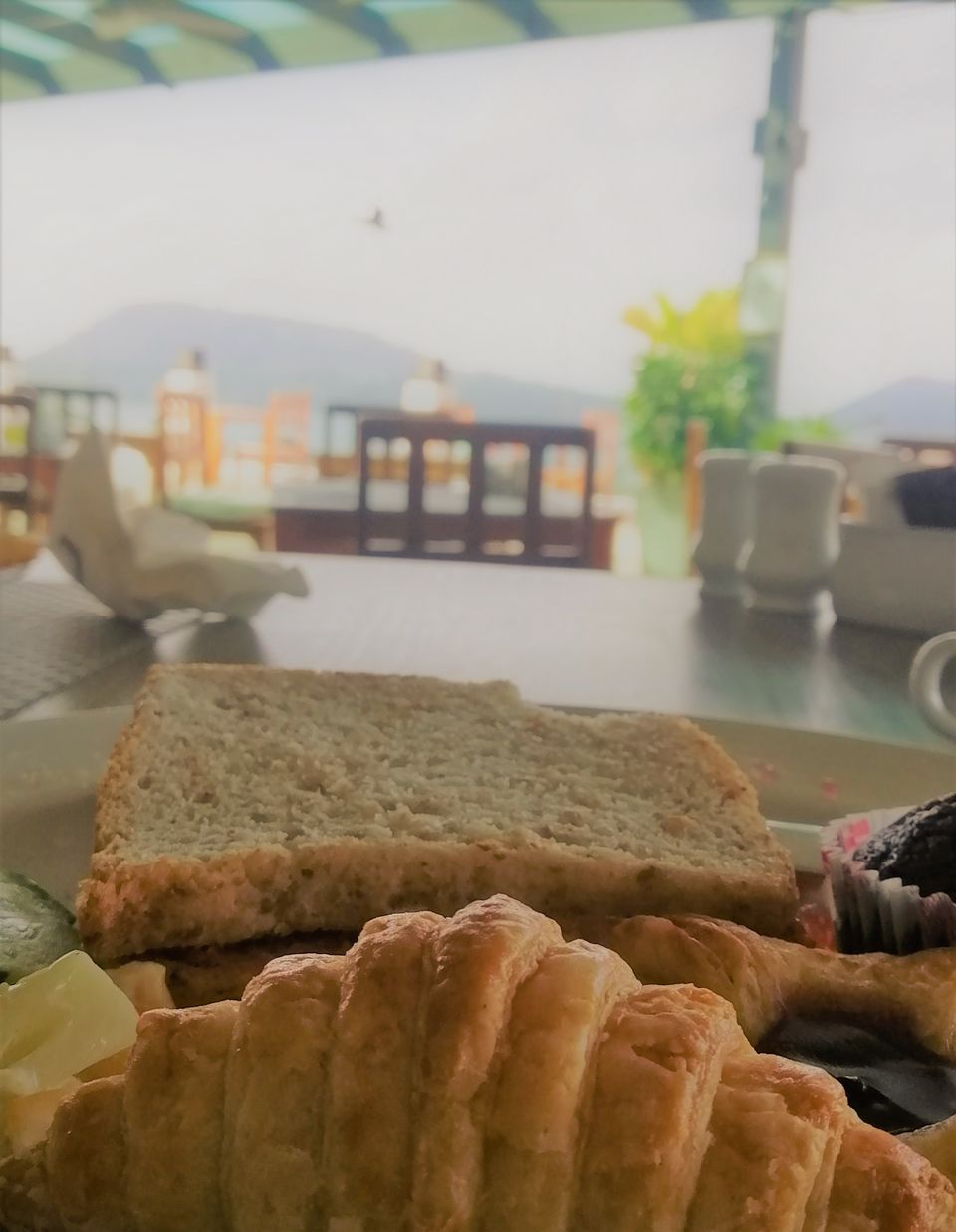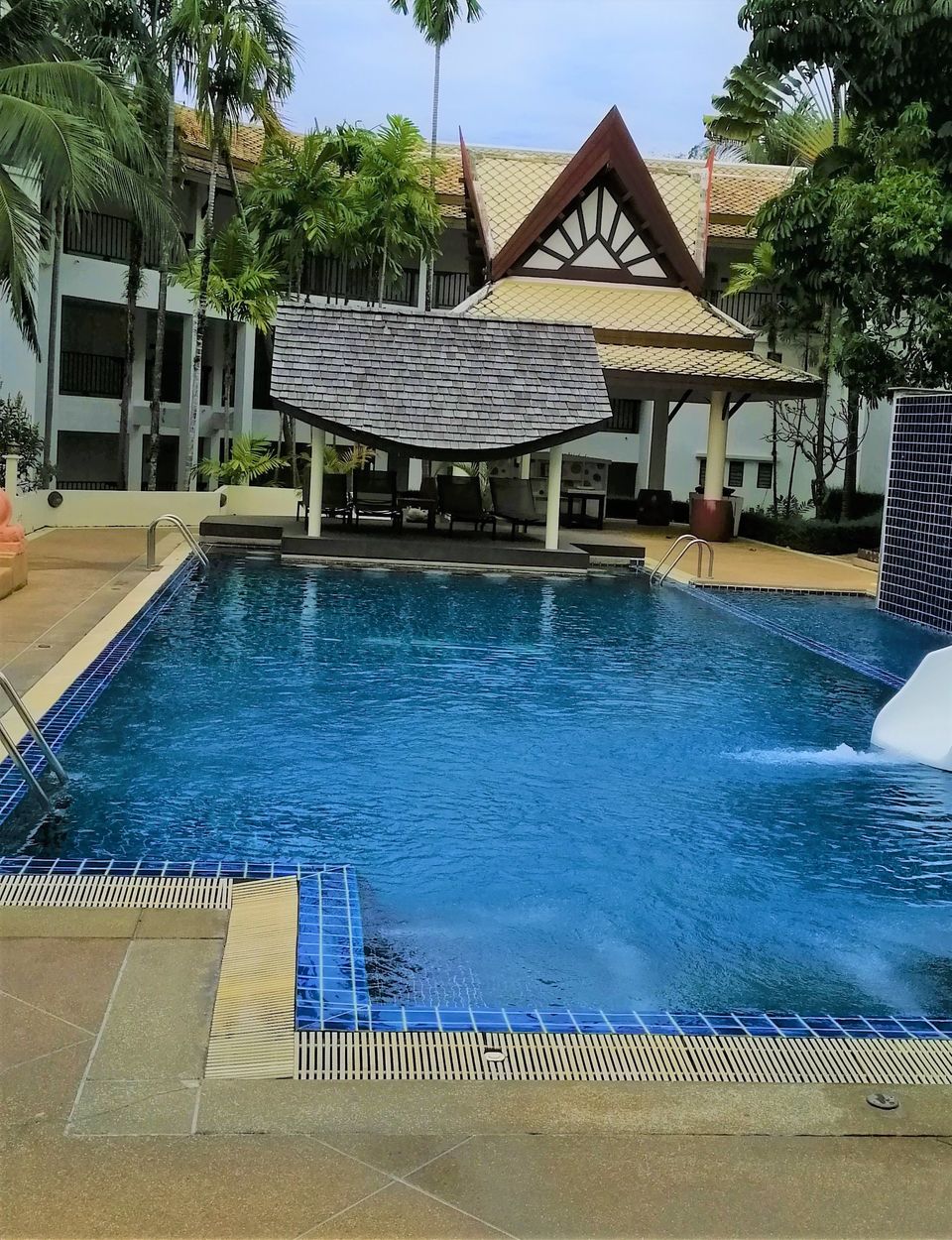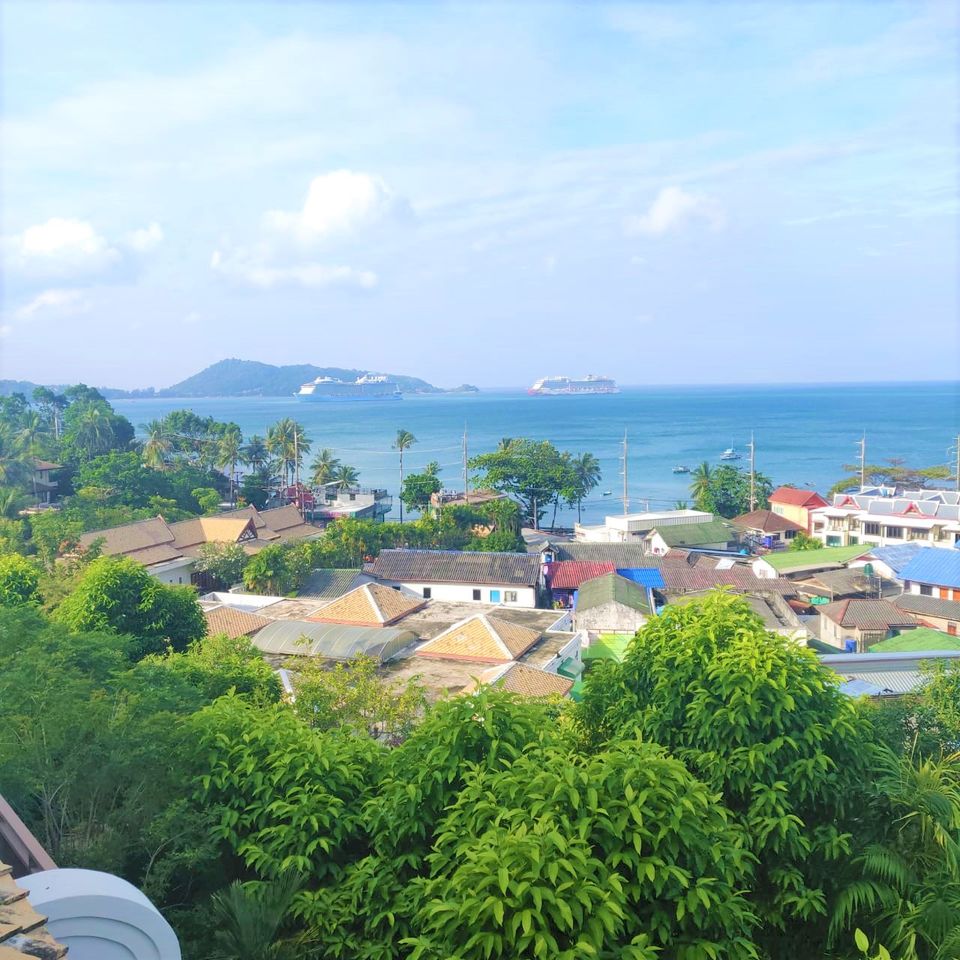 After taking a short nap, we planned to visit the most famous Bangla Walking Street near Patong beach. The most happening place in Patong. Tuk Tuk ride (like our auto) was asking for 200 baht just for 2km. It was raining that evening. So with no other choice left, we decided to walk to Bangla. You can see many people walking like that with polythene type of rain coat. We just copied them. The streets were so clean and well maintained. Shops on one side and beach on the other side, the walking was thrilling as well as relaxing. Chains of restaurants and massage parlor paved the way to Bangla. You will love that walking street if you are fond of loud music, lights and crazy people. You will get many currency exchange centers on this way. Jungceylon mall and Banzaan Fresh market is near to this walking street. You can do shopping at these places.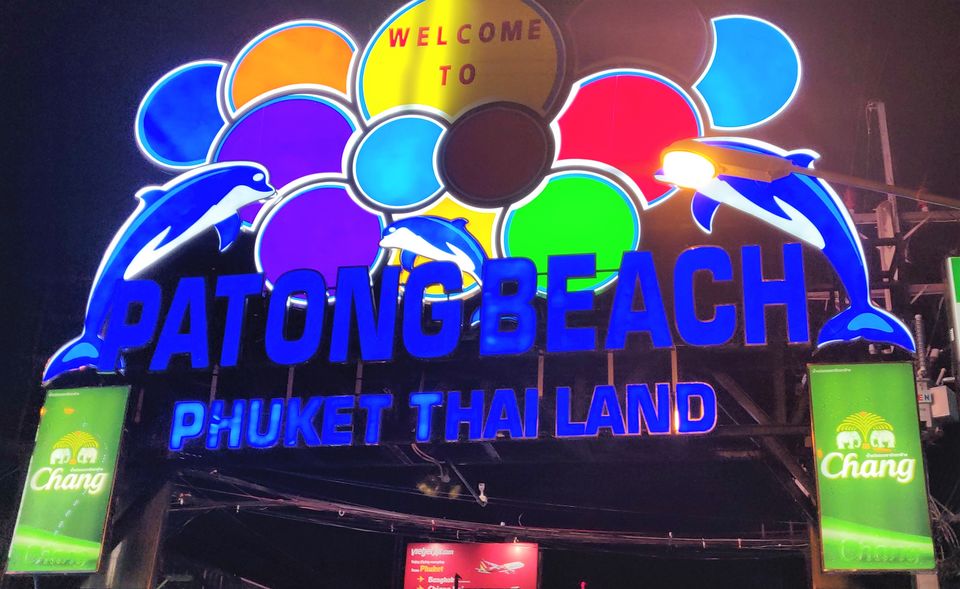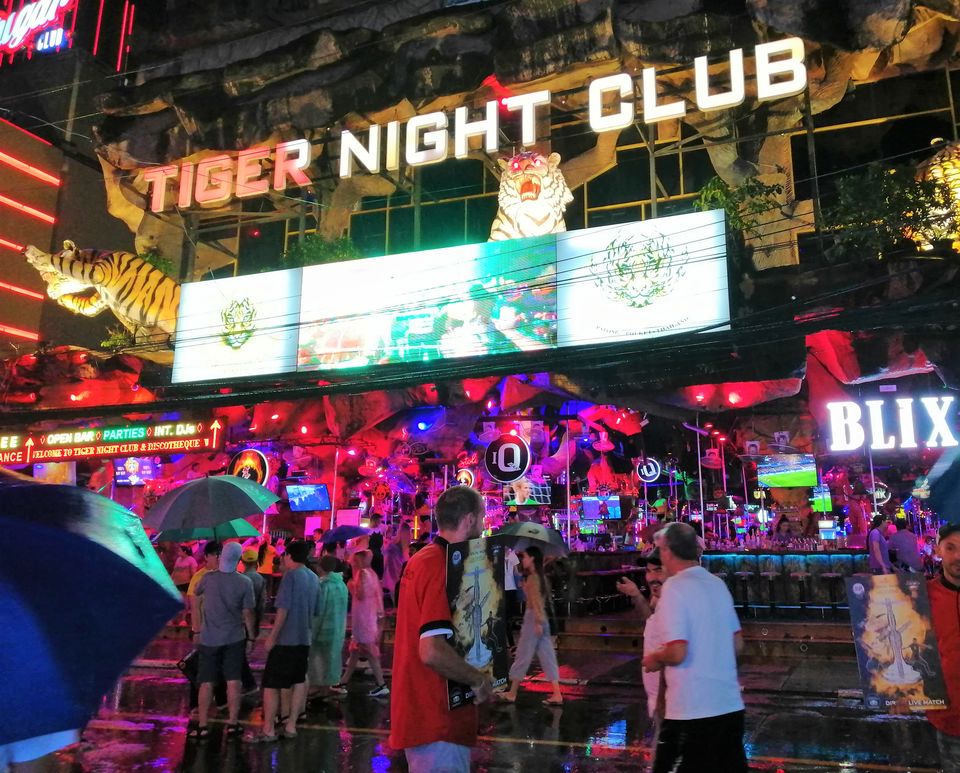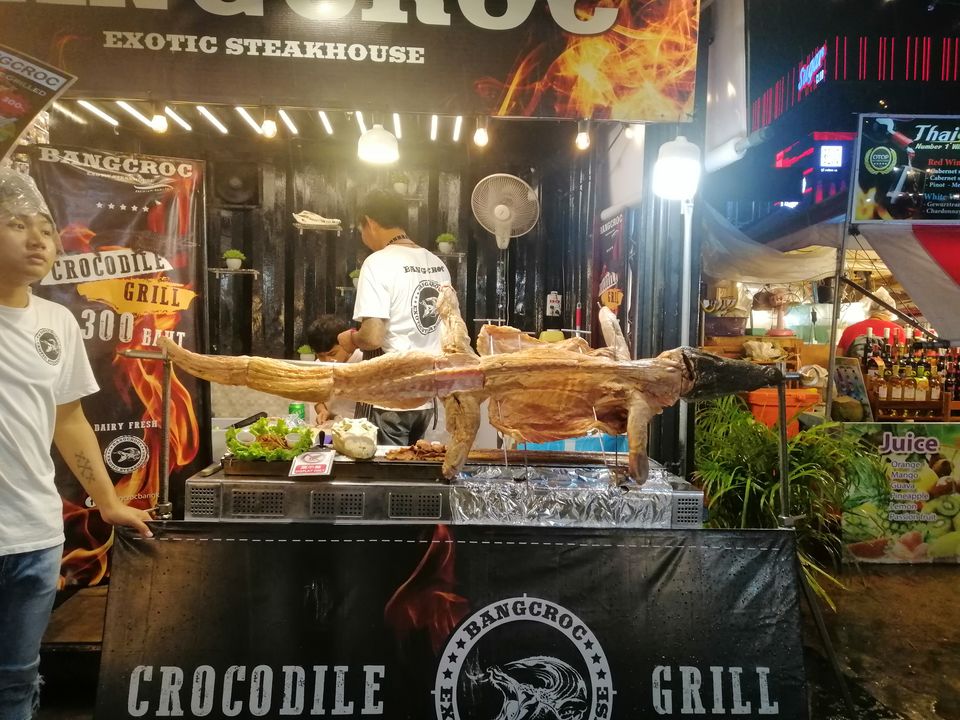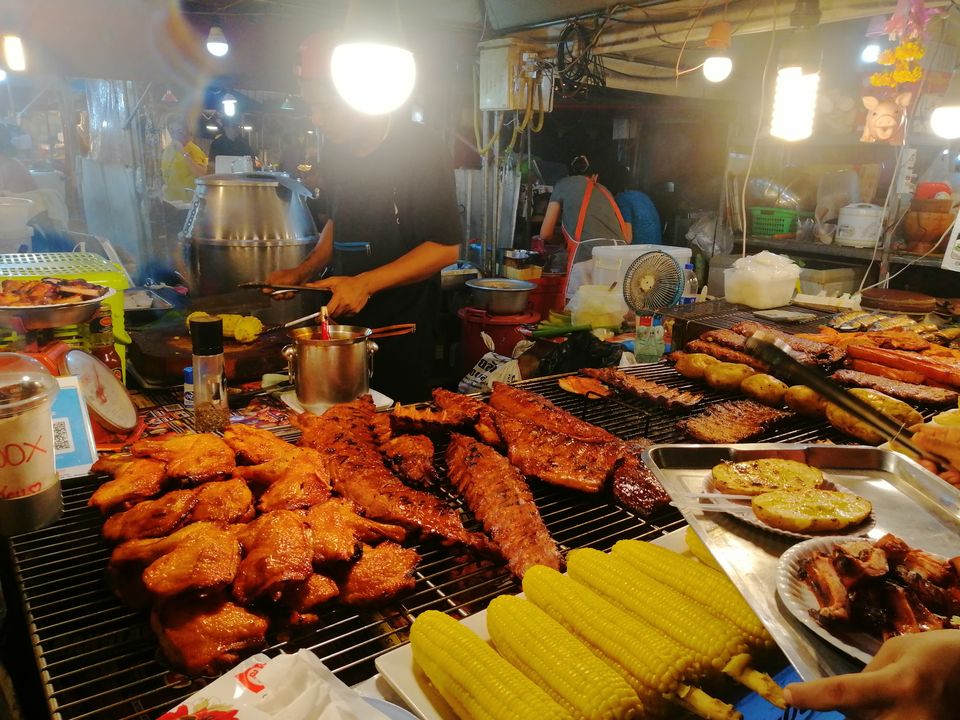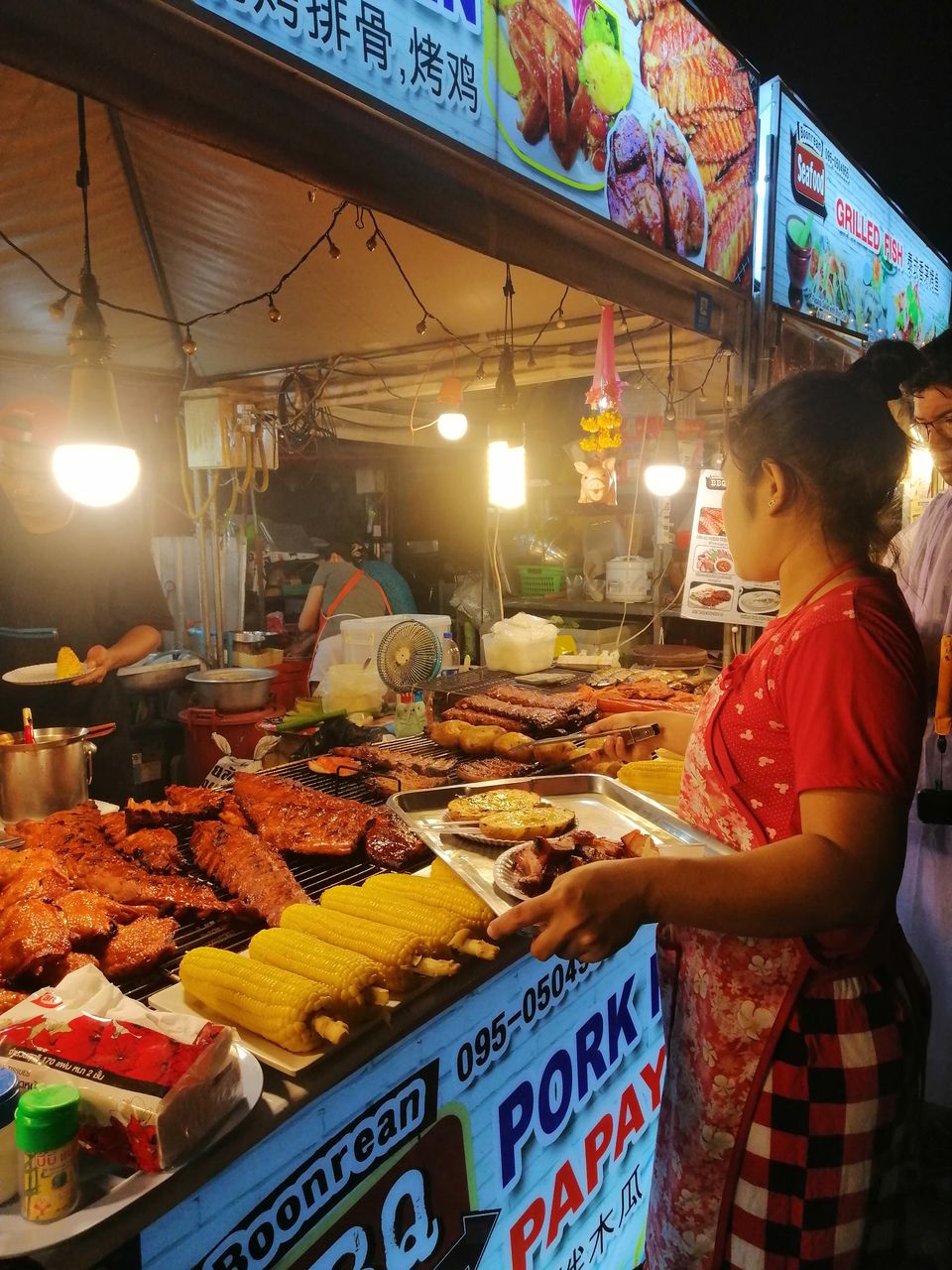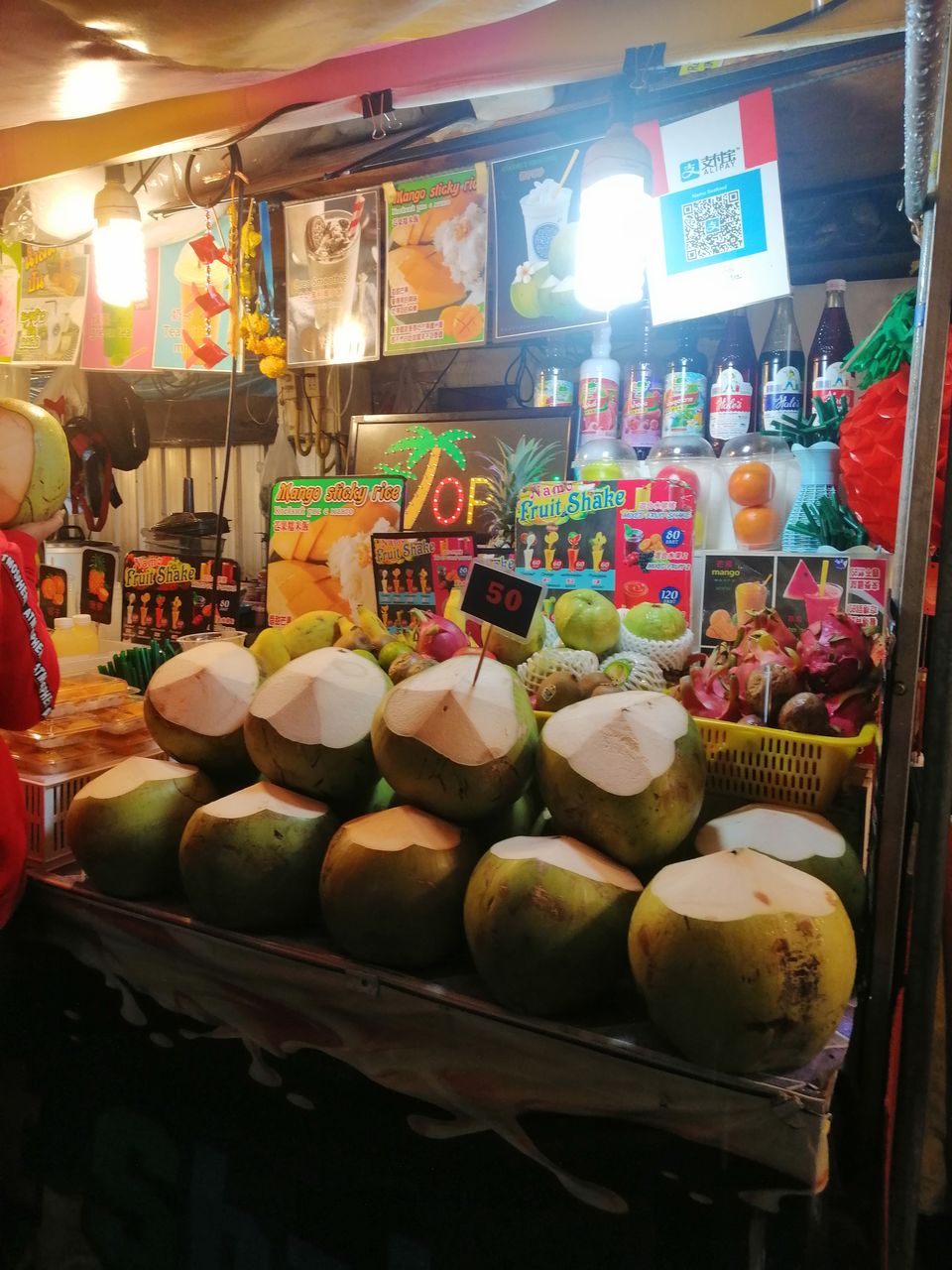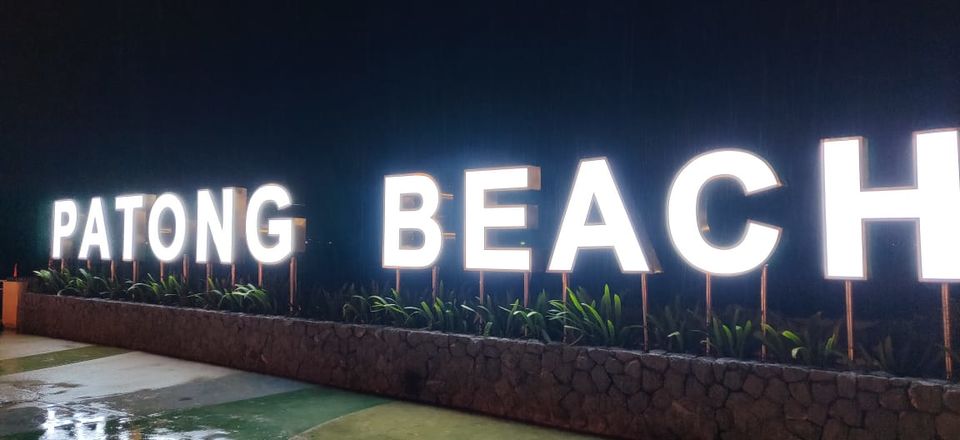 Even though it was an unknown city, unknown language, we had decided to explore the city ourselves. So we rented a scooty for 24hrs for 300 baht. It was Honda Click and the most amazing scooty I have seen in looks and engine power. We have to fill the gasoline our own. It just cost 26 baht per liter. We decided to take a round of the whole city by visiting places like Trick Eye Museum, Tribhum, Aquaria, Central Phuket, Wat Chalong Temple and Big Buddha.
Trick eye museum is a master piece. The entry fees is 500 baht per person. There are a lot many wall paintings with a 3D and shadow effect which merges the person with those pictures while we click the pic. It's a wonderful place for getting some crazy clicks.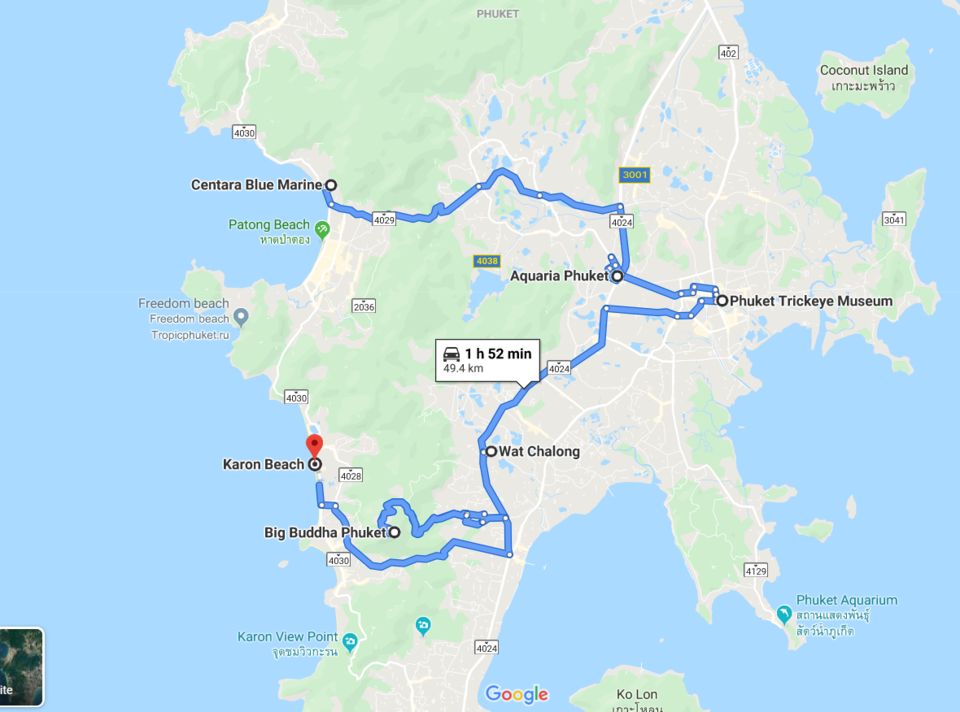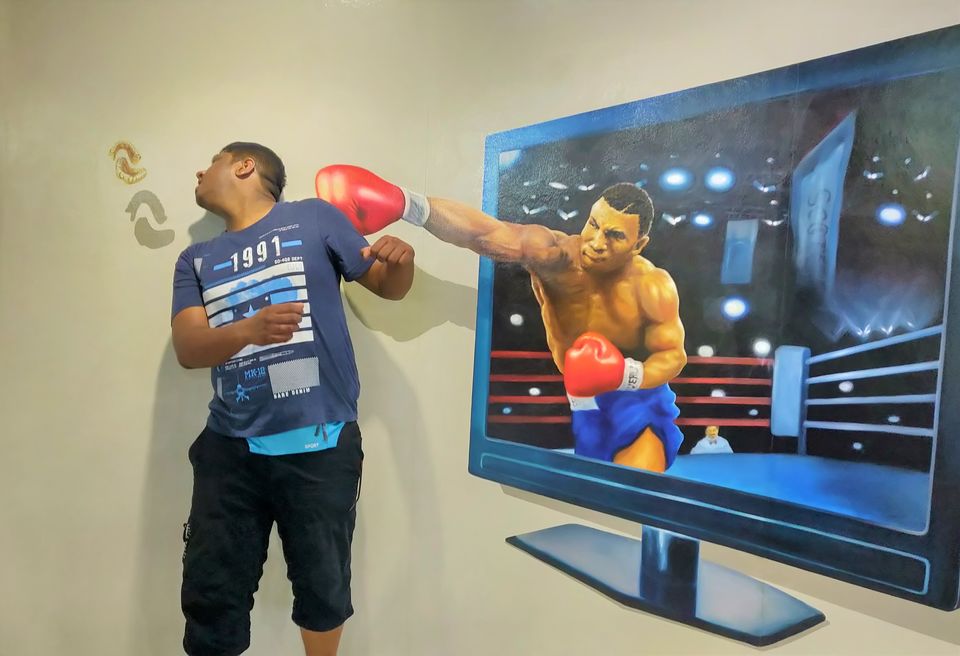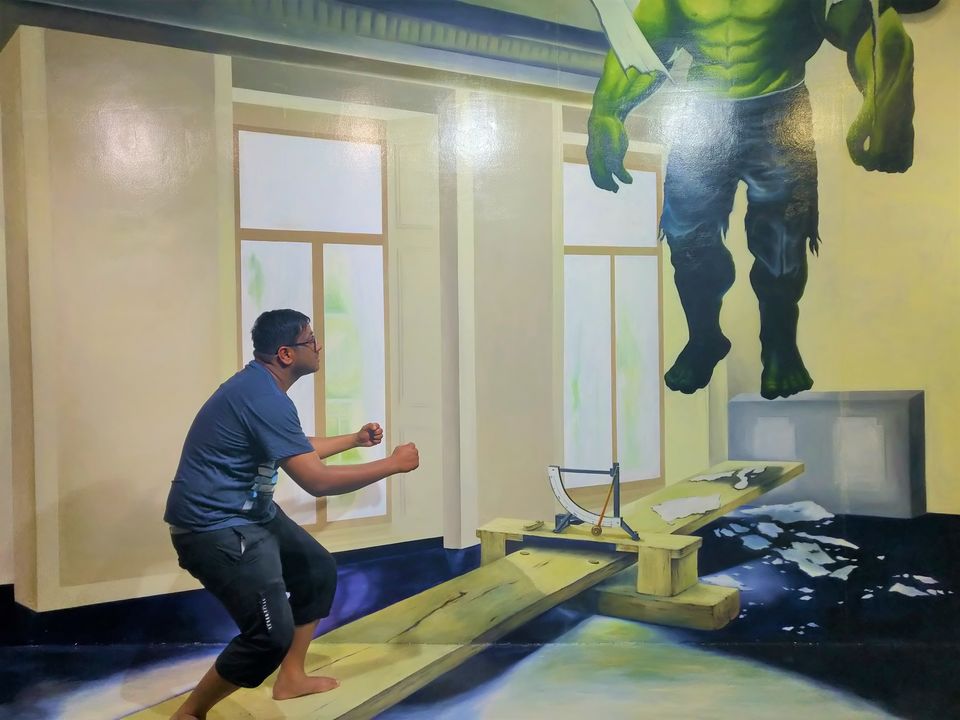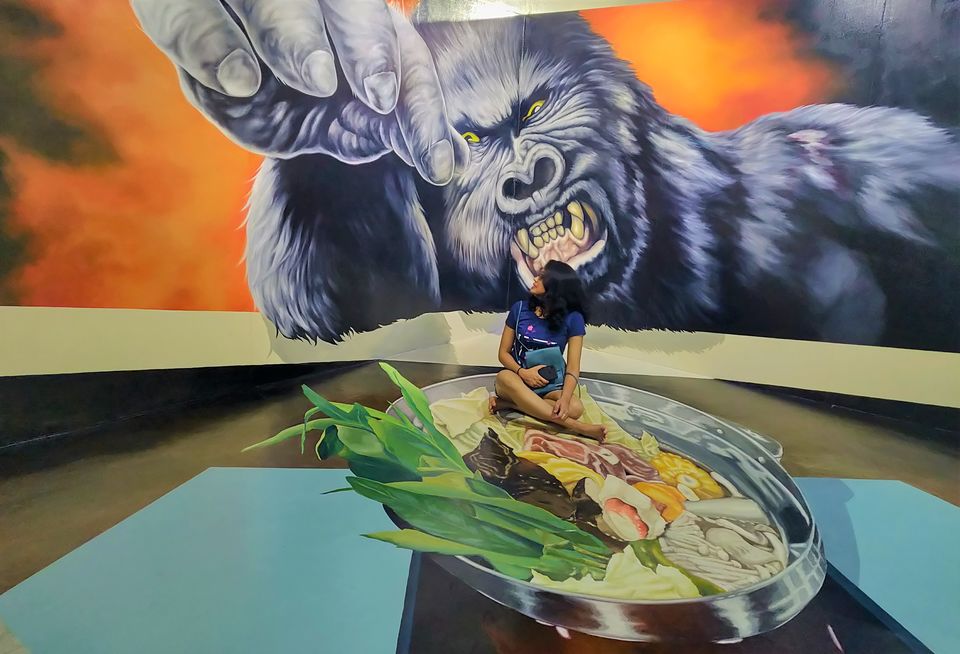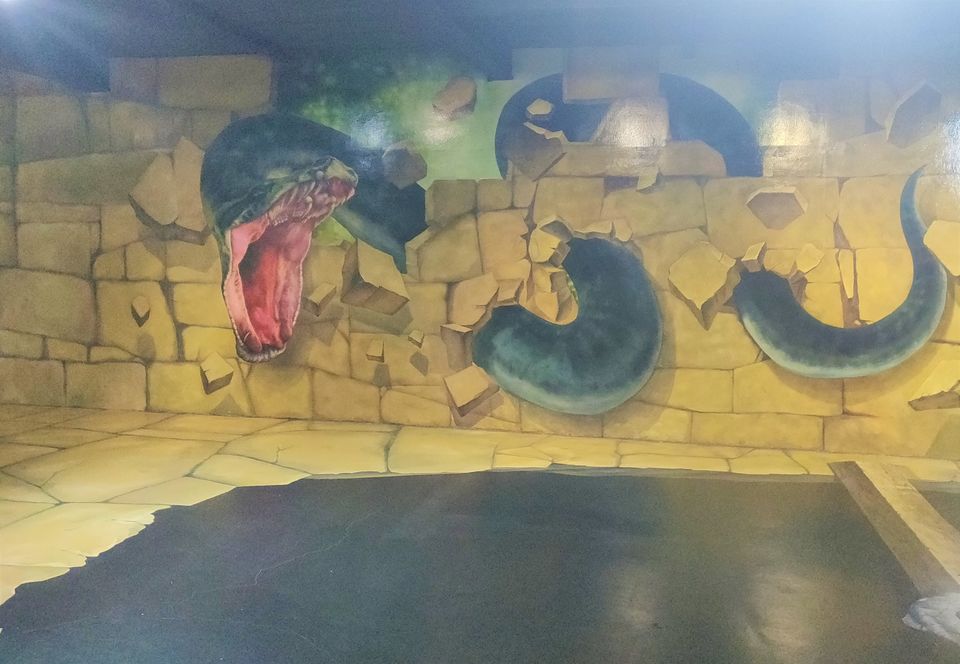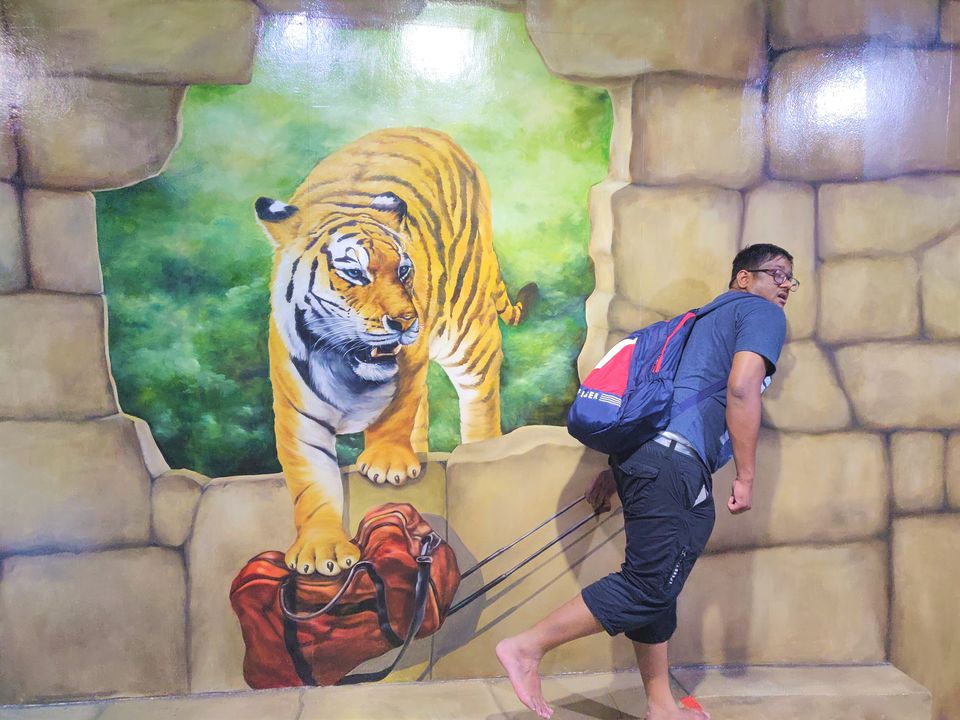 Our next spot was supposed to be Tribhum Theme park. Unfortunately, they said a delay of 1 hour due to some process upgrade. So we cancelled the plan as we have to cover other places as well. Entry fees was 1500 baht per person. Tribhum is located next to Central Phuket, one of the most luxurious mall. You can find almost all foreign brands here. The decorations was based on Christmas as it is approaching. While exploring the mall, we found Aquaria which is an under water aquarium inside the mall. The entry fees was 850 baht per person. But it's worth paying for it. One of the most beautifully maintained aquarium that I have seen.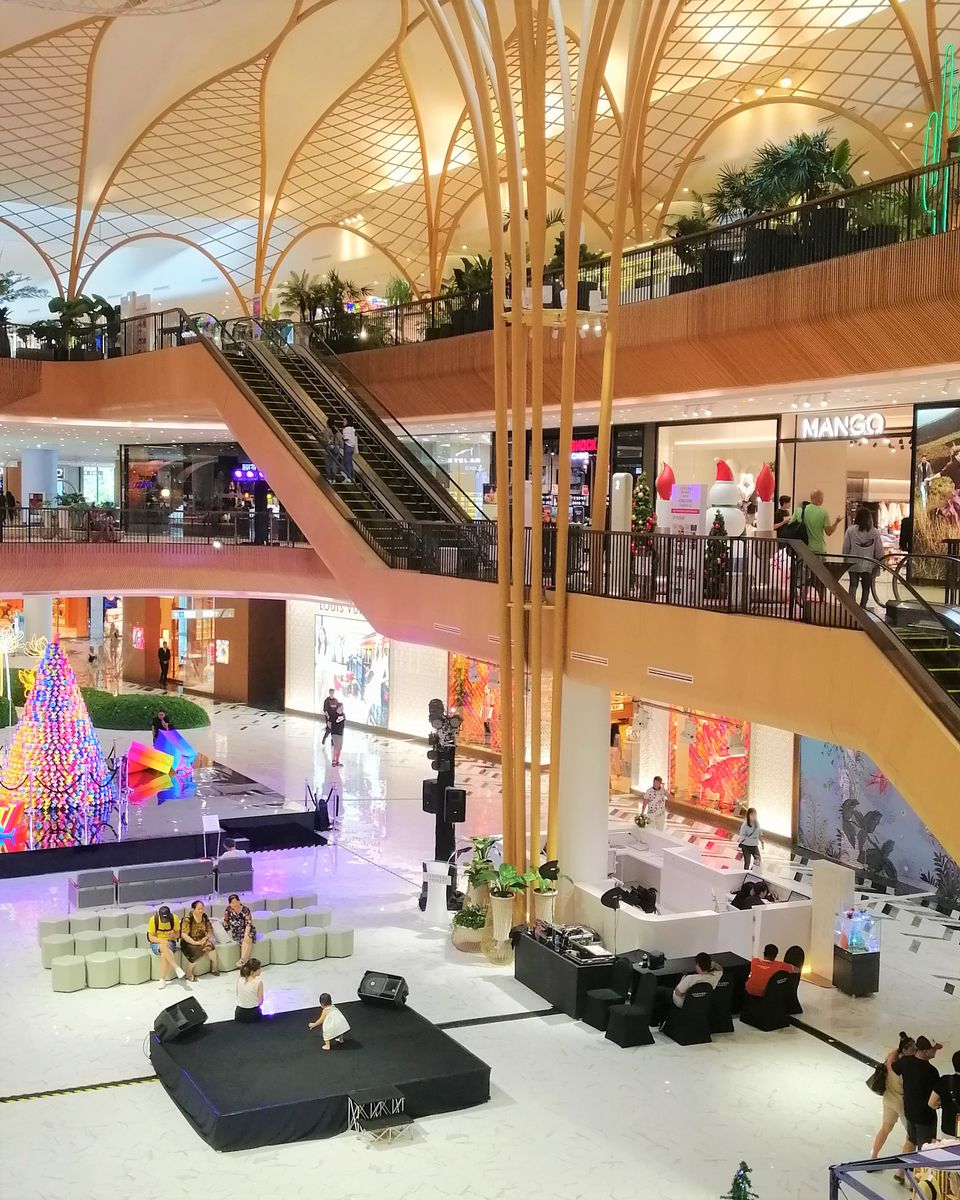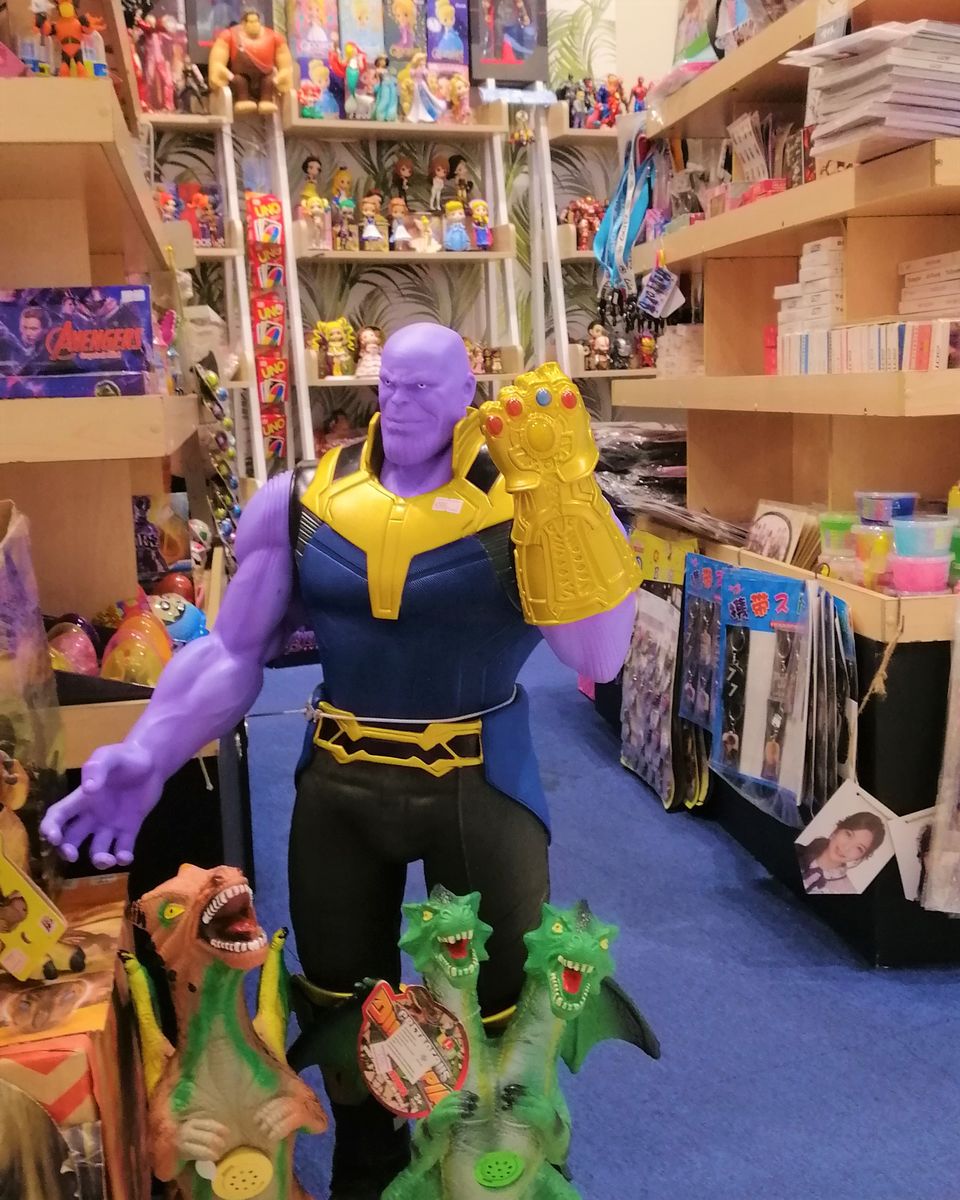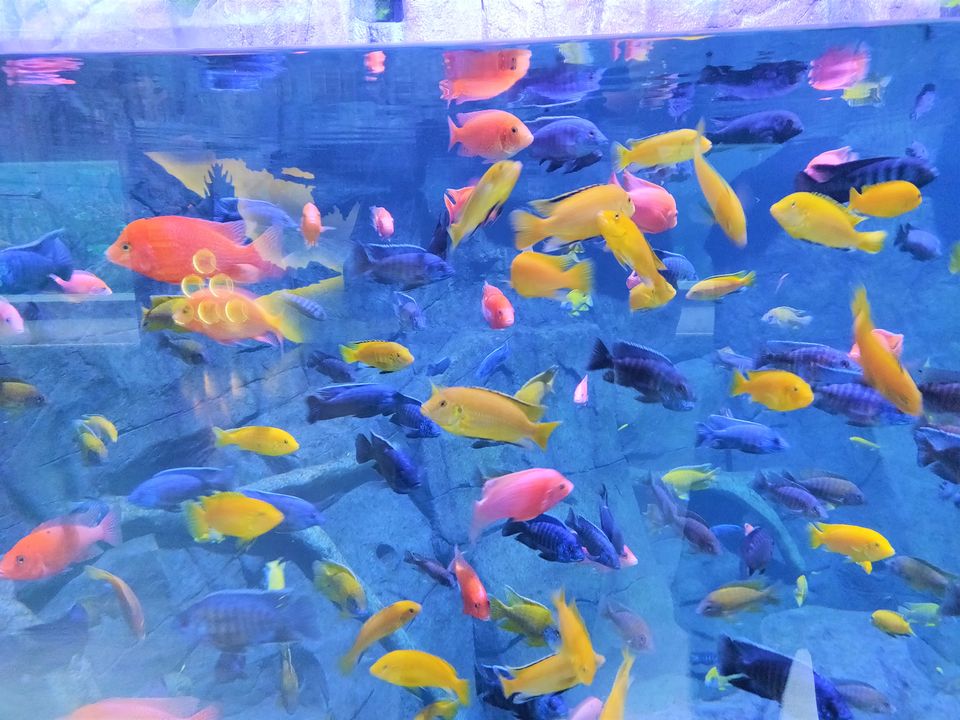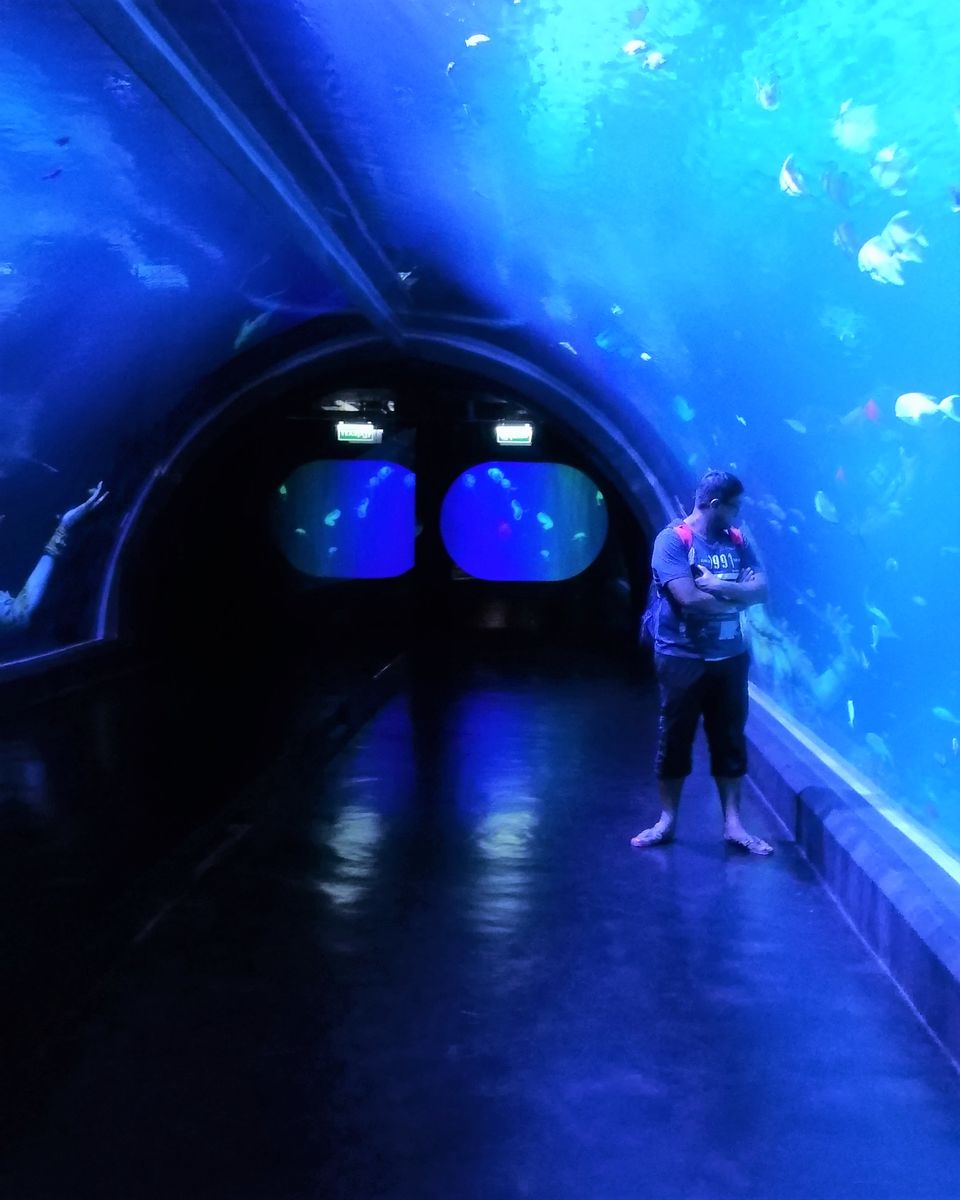 After having lunch we arrived at our next destination, Wat Chalong temple. It was amazingly built Buddhist temple. There are 3 to 4 main buildings surrounded by gardens and statutes. At the top of a tower building, first 2 floors are having Buddha's statues and top floor having a worship room. The large grounds of Wat Chalong that is officially named Wat Chaitararam contains a viharn, a mondop, a ubosot, a chedi containing a secret relic, a sala and a crematorium. The ambiance is very holy and peaceful. It closes at 5 pm.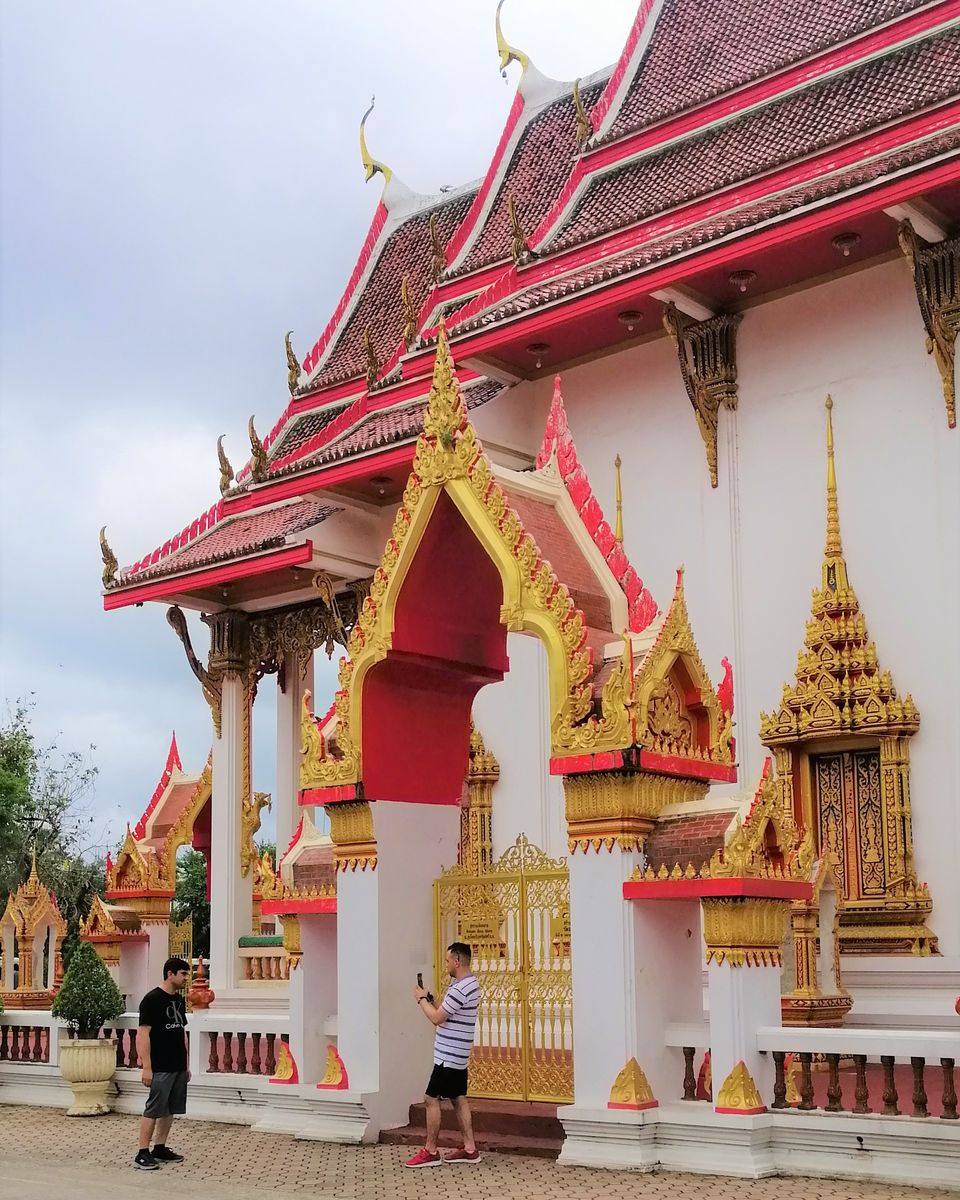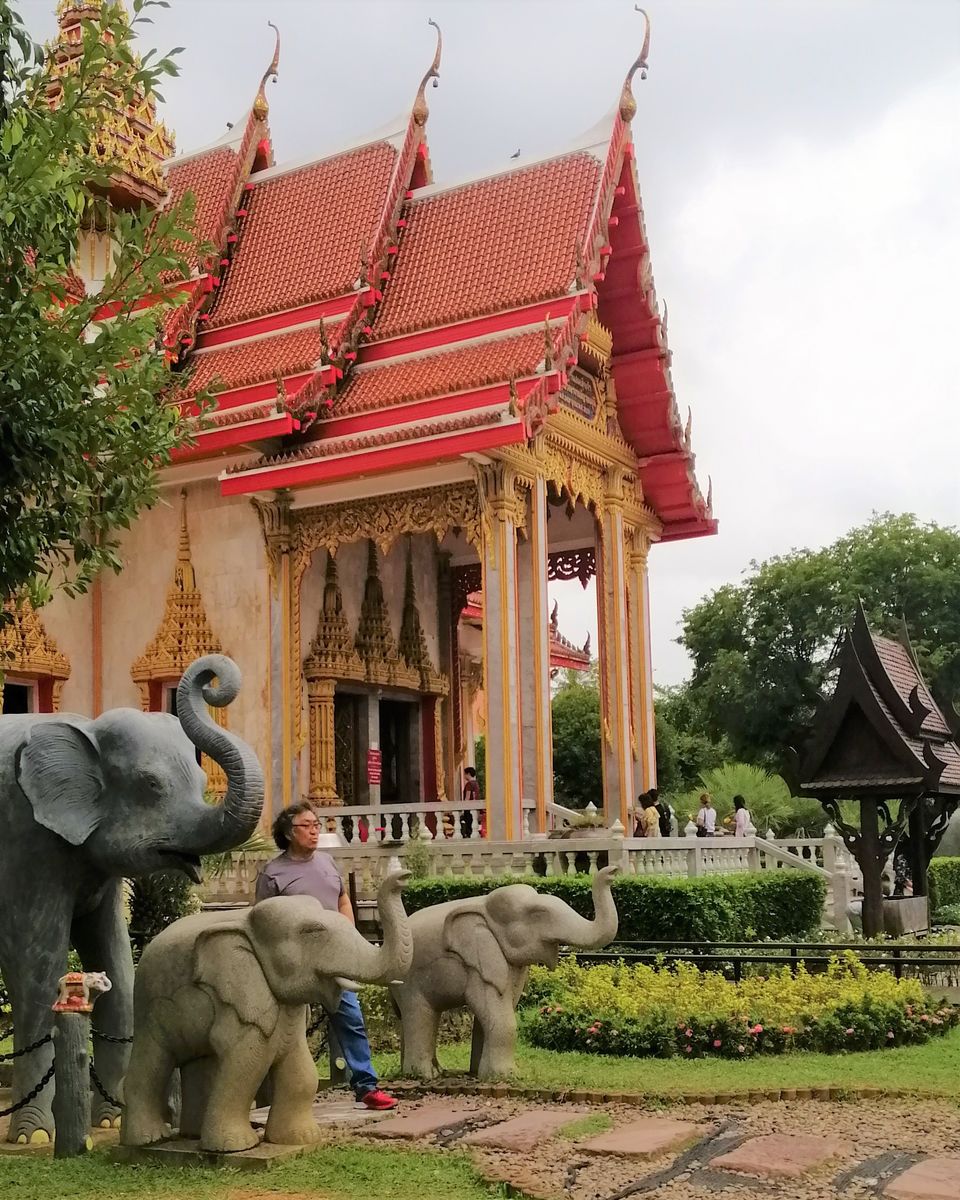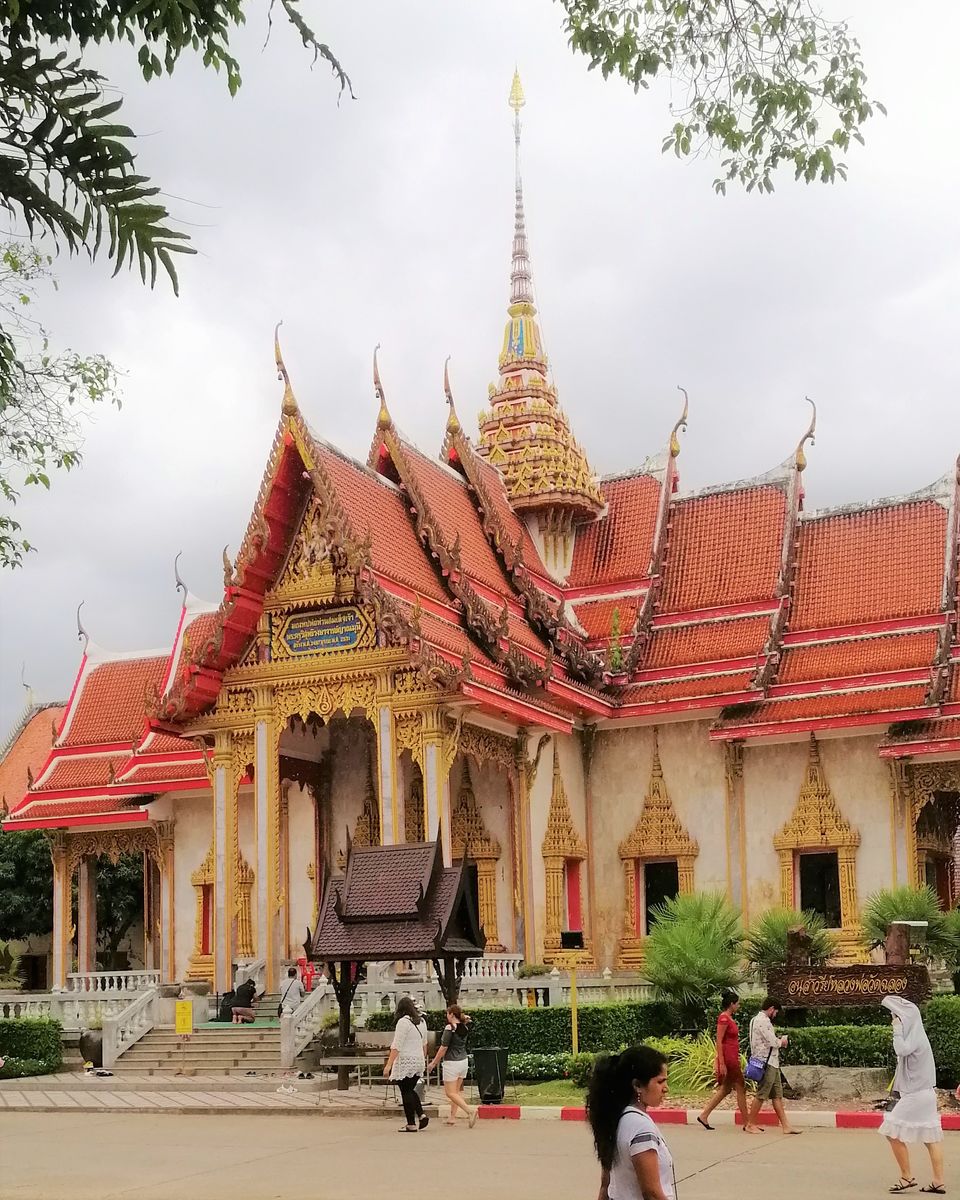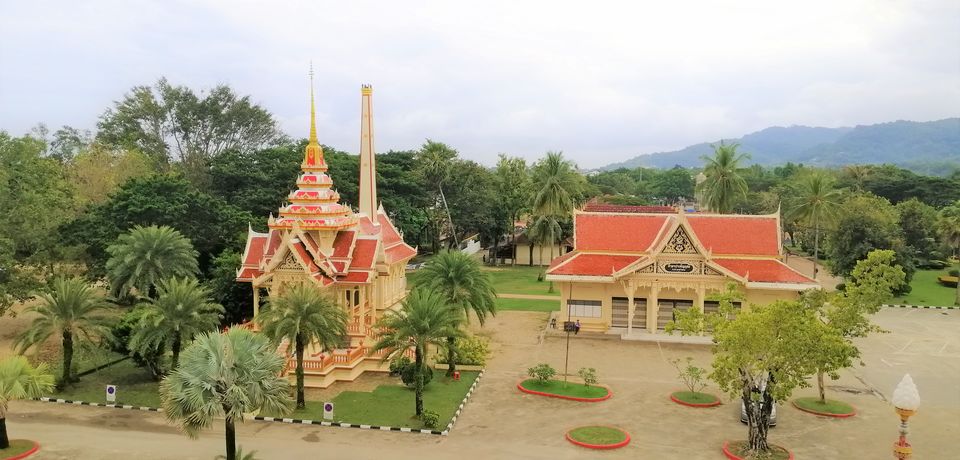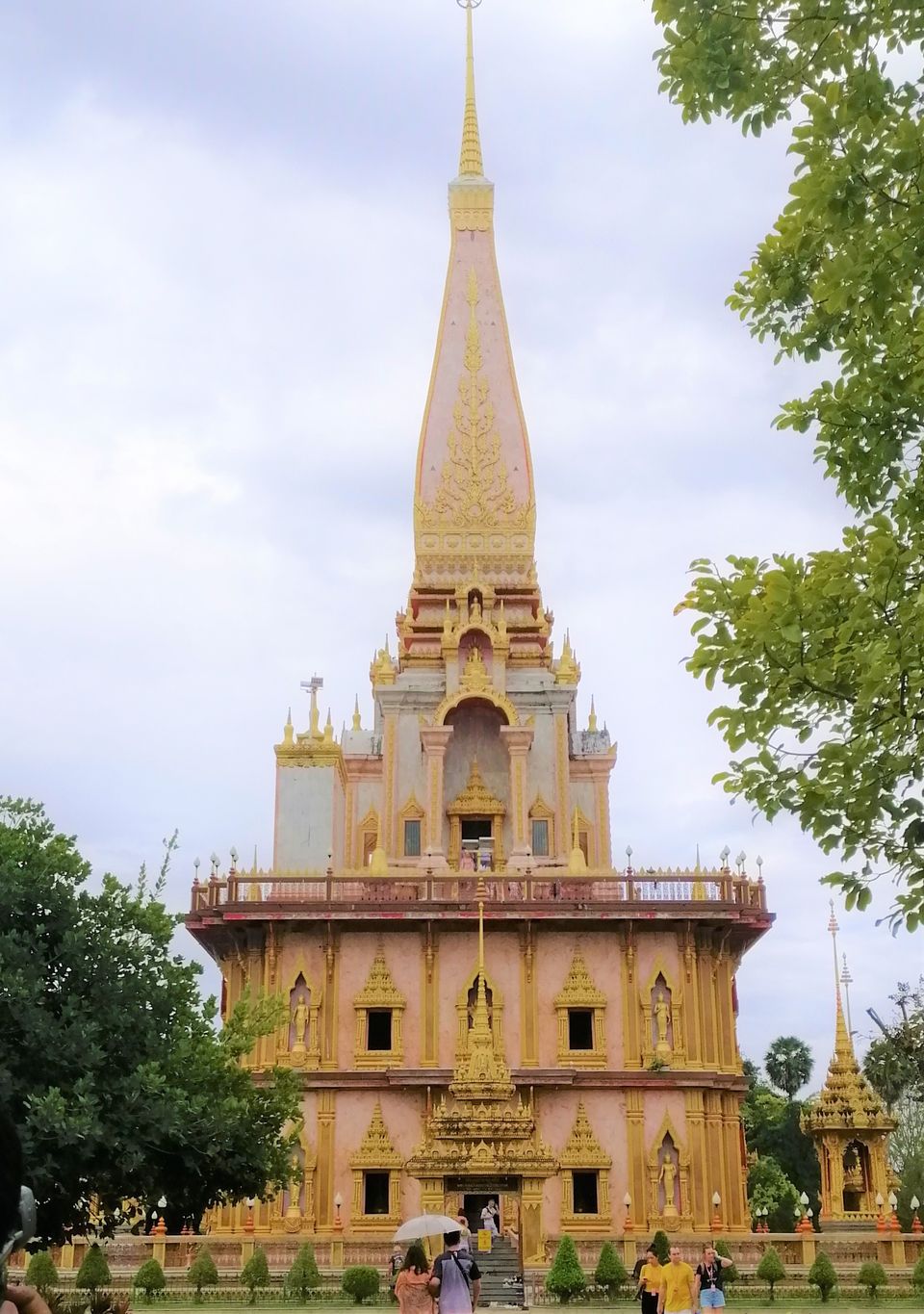 As planned we were at our last destination for the day. Big Buddha statue near Karon. The road to Big Buddha is with steeps and curves. It was like a roller coaster ride in the bike. It was scary as well as thrilling. One side of the road is thick dense forest and other side is giving complete view of Phuket sea side. Also small shops are located where we can get snacks, gasoline etc. There is ample parking space at the top for bikes as well as cars. The entry is free and the place closes at 7 PM. We reached around 5:30 PM there. The view from the top was amazing as it was with an exhilarating Sunset and cool breeze. Thus we wrapped our day with relaxing mind and were quite excited about the next days trip to Phi Phi Island.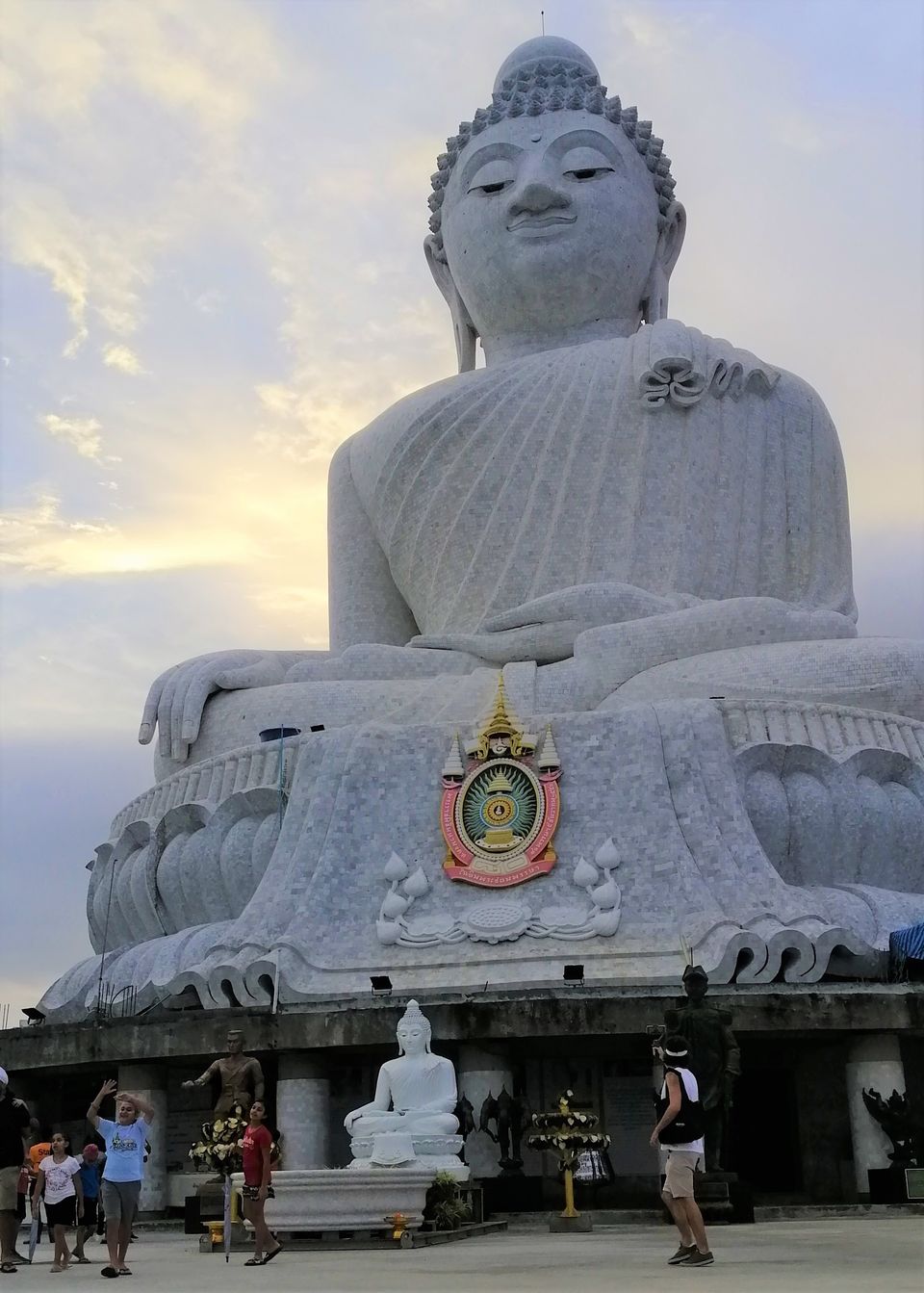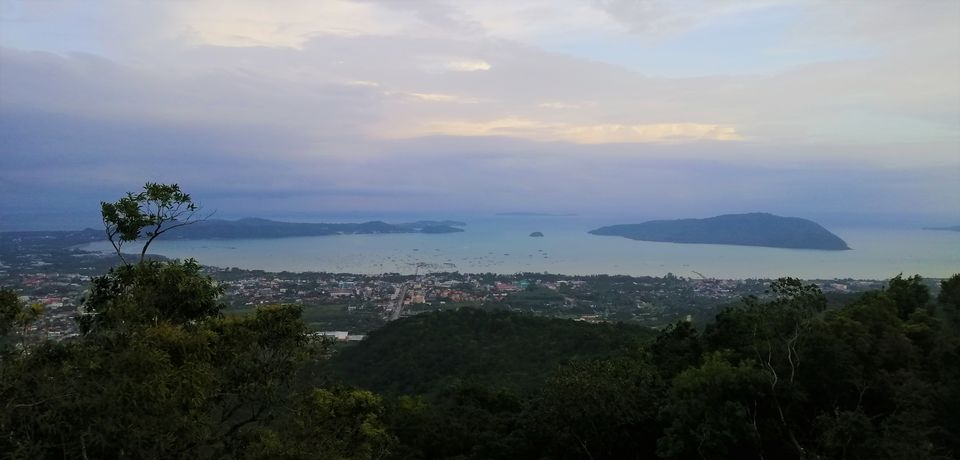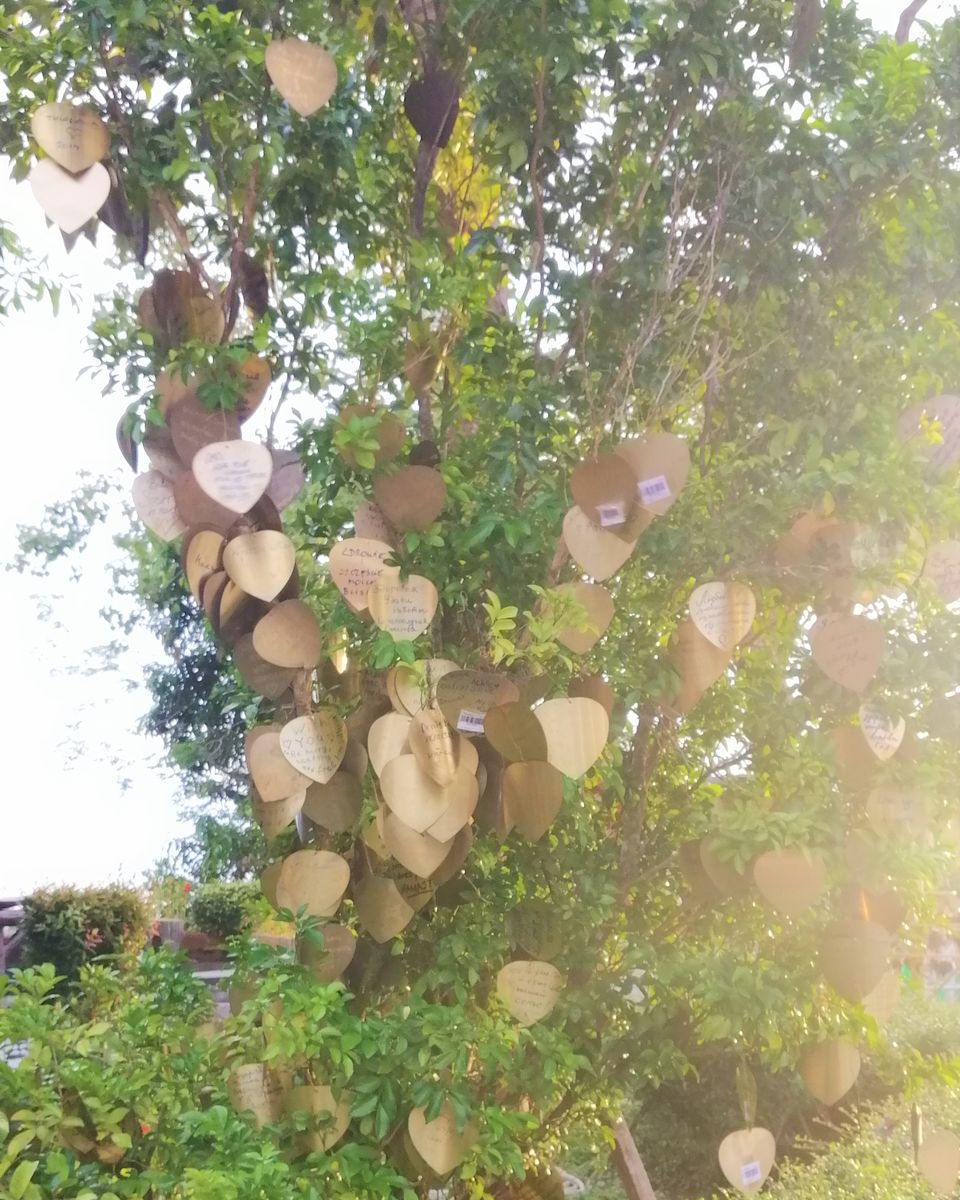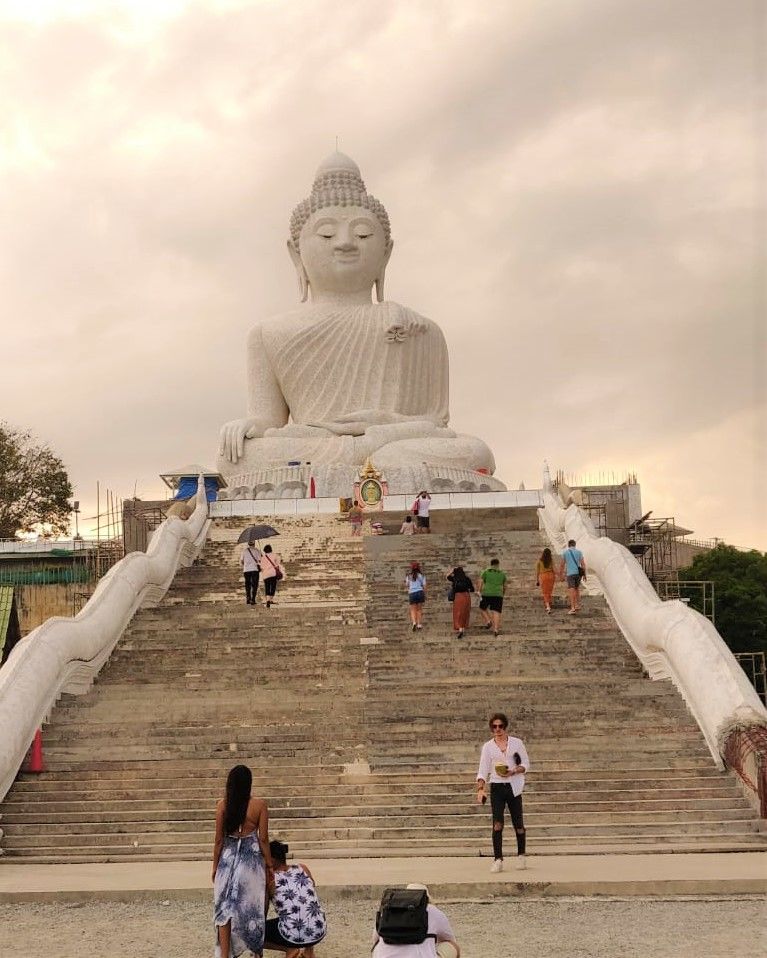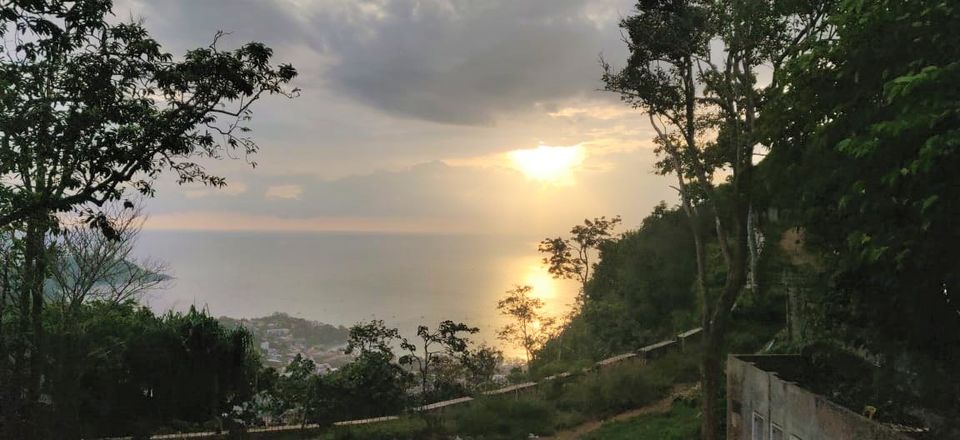 This was the most awaited part of our trip. A speed boat catamaran ride to the beautiful Phi Phi Island. We pre-booked this package through Klook. You can find the link here. It was a package including hotel pick-up and drop, light breakfast, buffet lunch, snorkeling etc. They have English speaking guide as well as trainers who can help us while doing snorkeling if we are not good swimmers. They will suggest us to take motion sickness tablet as we will be crossing the center sea. The snorkeling gear is included in the package, but we have to rent Fins and towel for 300 baht. Thus with all equipment and heart full of excitement we boarded the boat and started our journey. I felt like the boat is slicing the gorgeous blue ocean and taking us to heaven. It's blue everywhere, left, right, front, back, top, bottom. You will fall in love with each and every millisecond you move through it. Never forget to click pics and make videos. But moreover that try to spend some time in silence and get dissolve in to those waves. It's magical. As I love oceans, I never wanted this boat trip to end. But after 1 hr, we were near our first stop - The Moneky Beach. As I am a huge fan of movie 'Moana' , when the boat was approaching Phi Phi, I felt it like so filmy that I am approaching Te Fitti and gonna do some adventure there. Crazy me ! It was a stop for about 20 mins, we clicked some fantastic photos with monkeys and moved ahead for our first snorkeling point.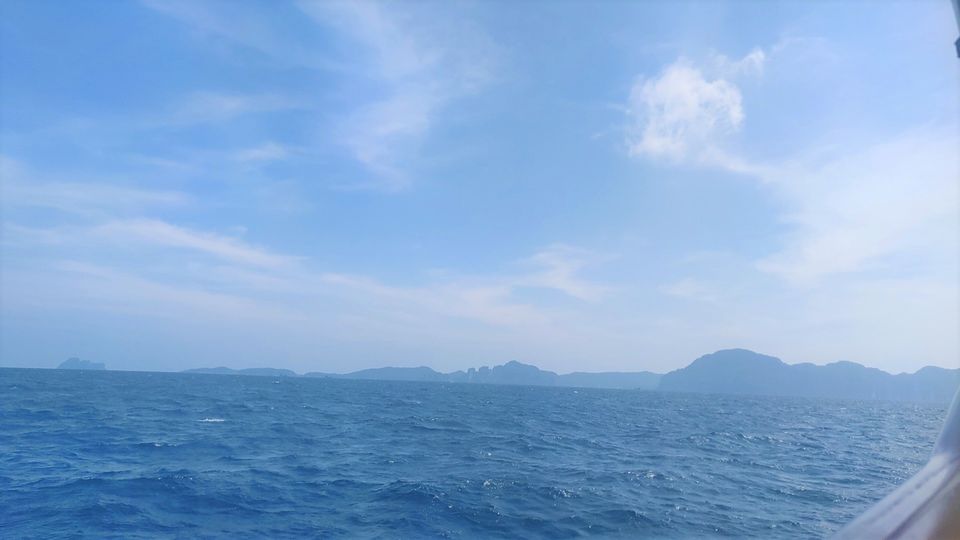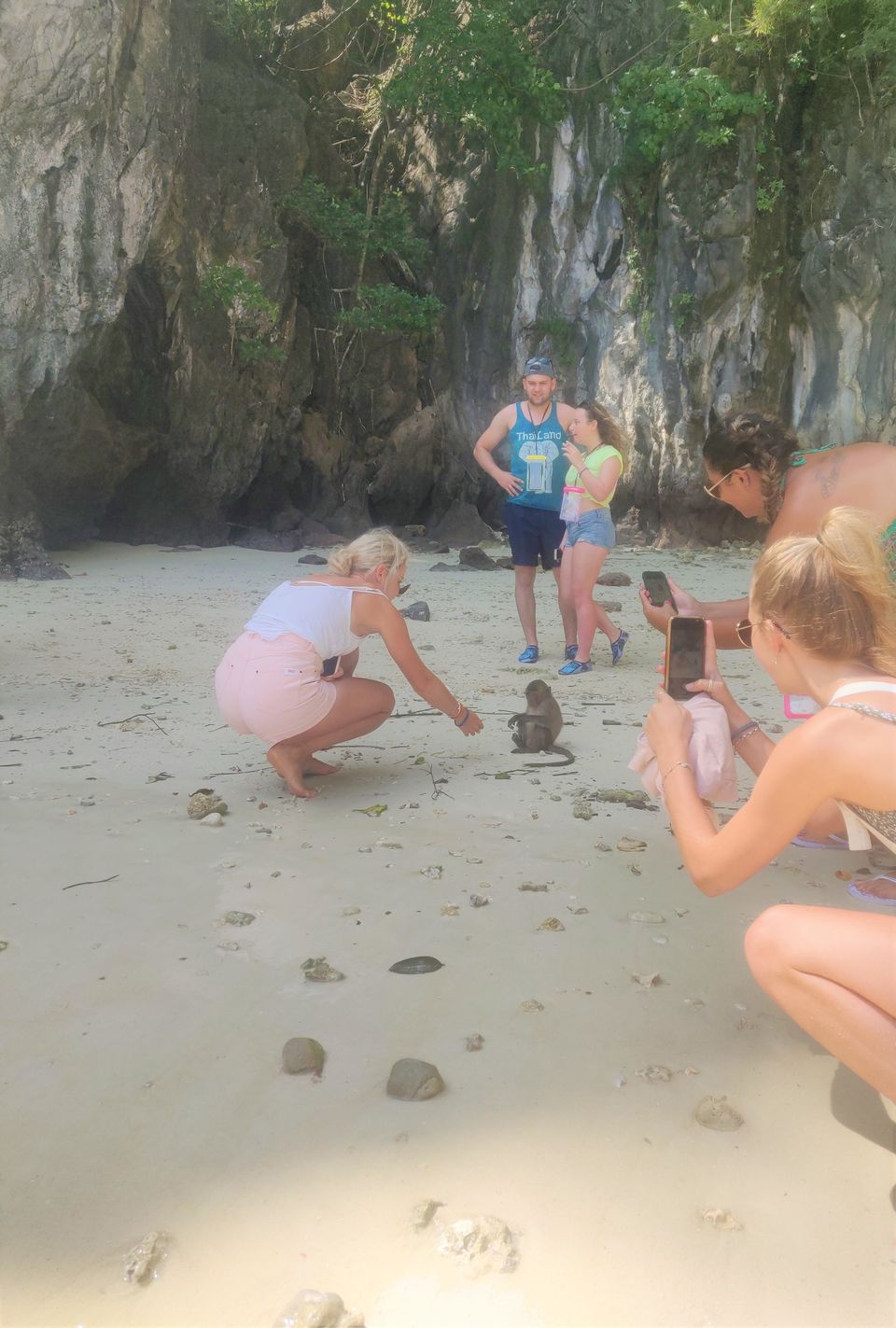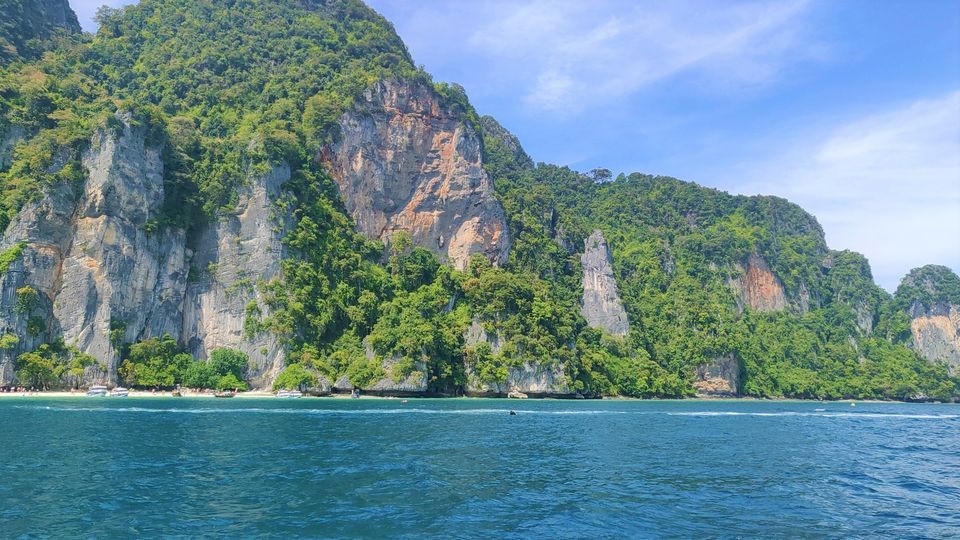 "Pighlay neelam sa behta hua yeh samaan
Neeli neeli si khamoshiyaan
Na kahin hai zameen
Na kahin aasmaan" - ZNMD
Our first snorkeling was near Monkey beach. Suited in and just jumped. After that it was exactly like the above lines from Imran's shayari. Surrounded by colorful fishes and full of corals in every blinks. It was truly magical. Never felt to come out of it.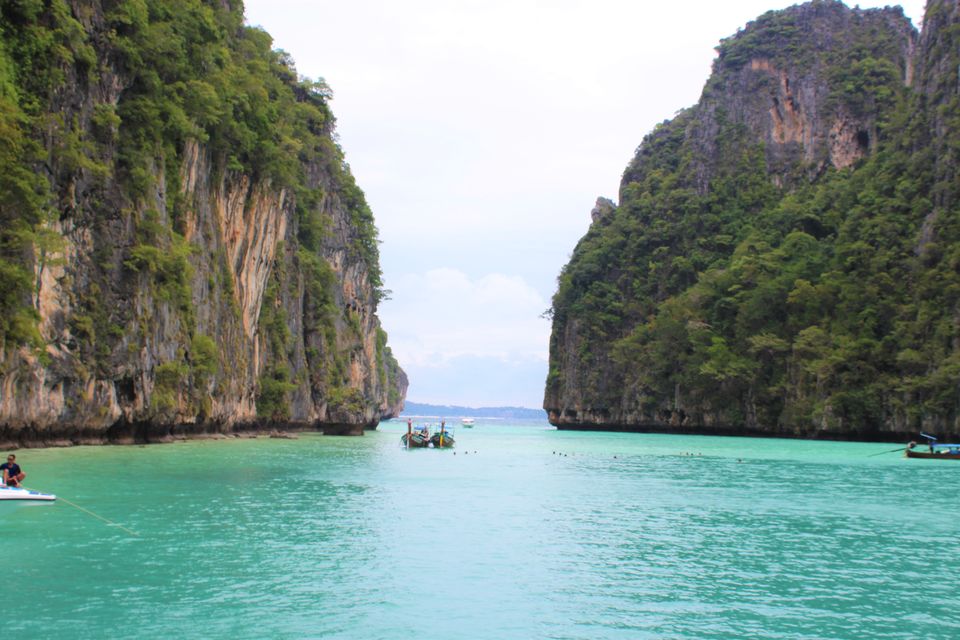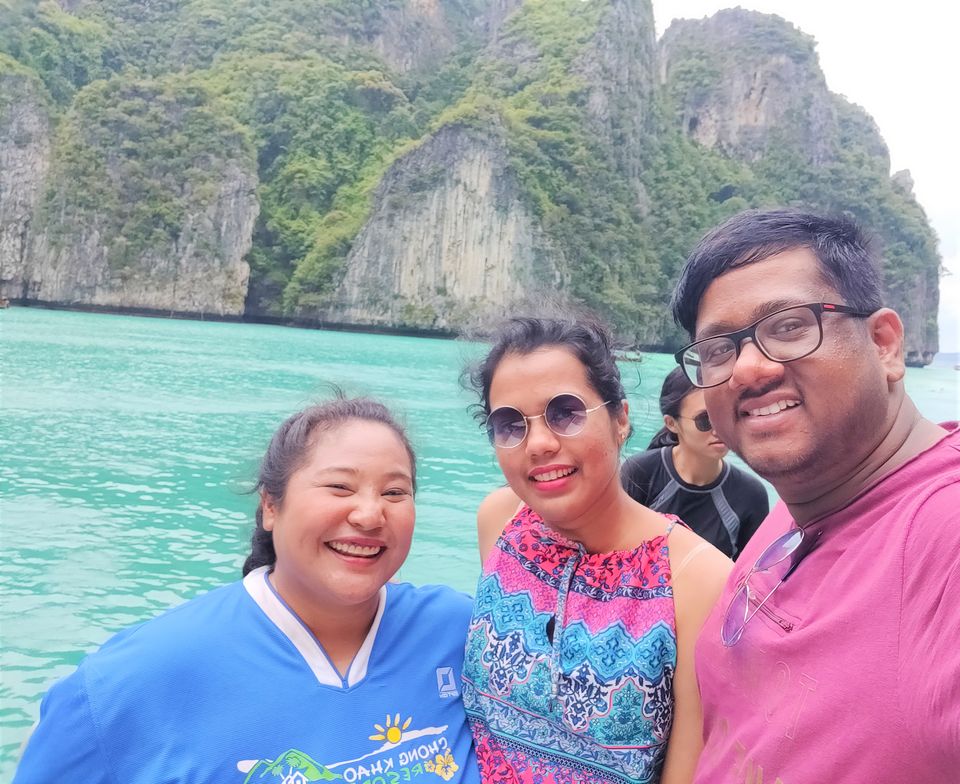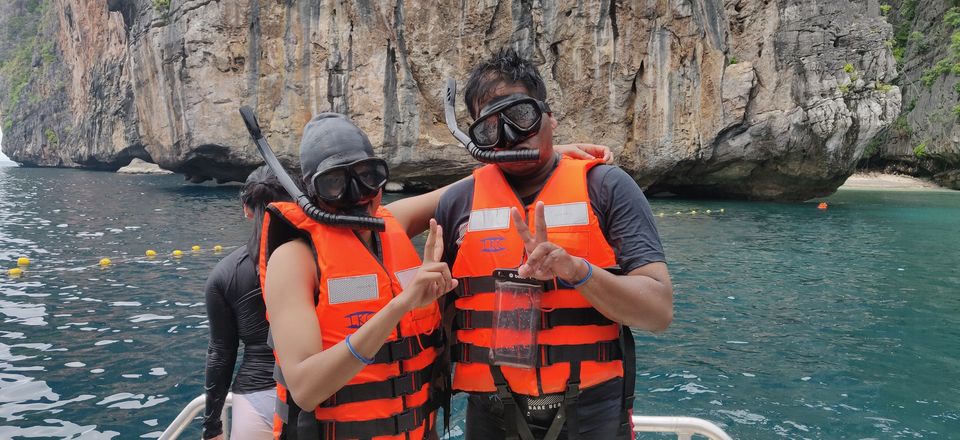 Buffet lunch was included in the tour and we had it from a restaurant in Tonsai Bay. It was average. Then we moved to our next snorkeling spot, Maya Bay. Maya Bay is closed due to pollution, so we just stopped nearby for a while.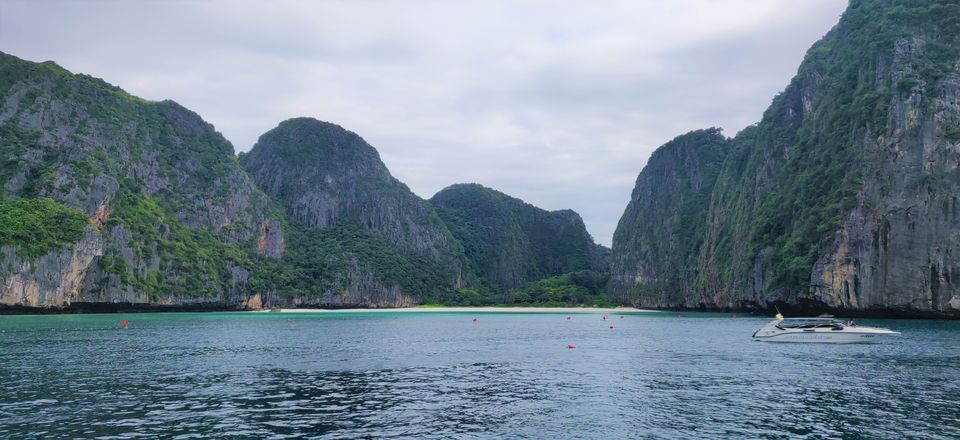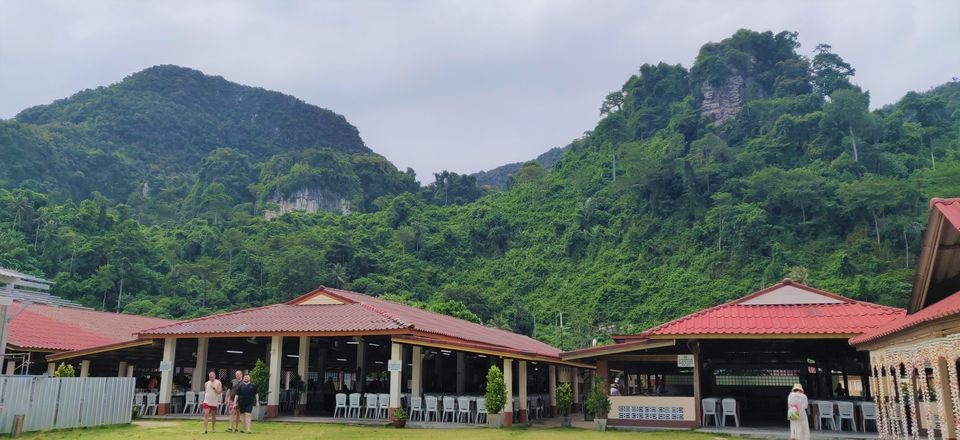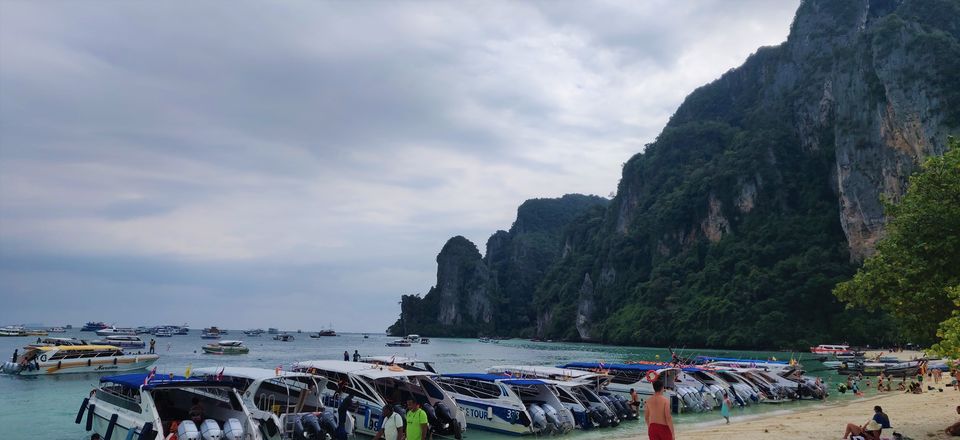 Then the boat moved towards our last spot for the day- Khai Island. As the weather was clear and calm, we didn't miss Khai. It's a small and beautiful Island with many rock formation. We will get to do Jet Ski, beach ball, snorkeling and other water games. We opted to relax for sometime and take some snaps. You will get eateries and toilet facilities here. It is another beautiful Island that one shouldn't miss. We returned to Rasanda Pier by evening 17:00hrs and the cab drop us back to hotel. It was so fantastical the every moment we spent there.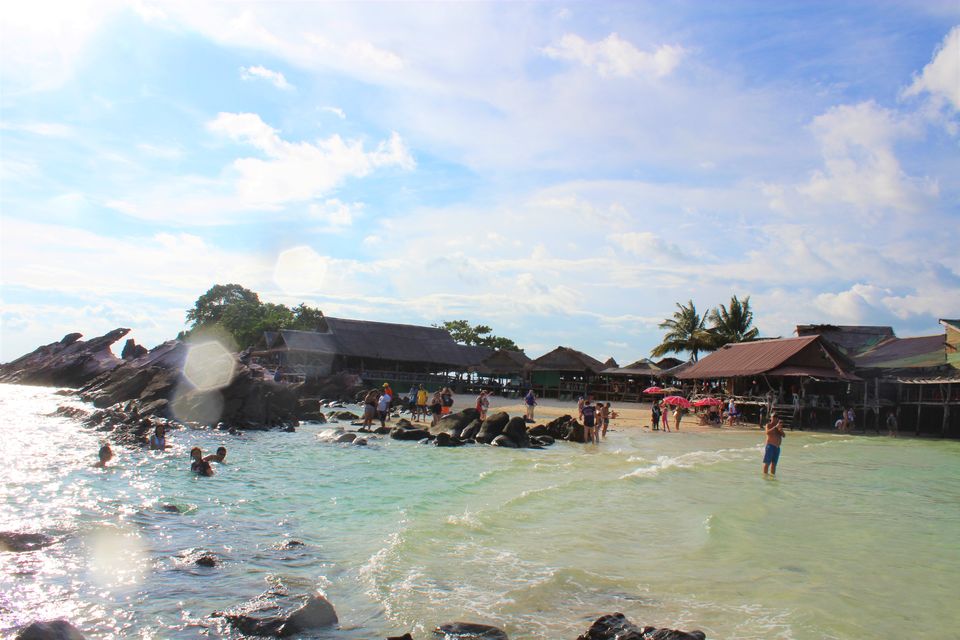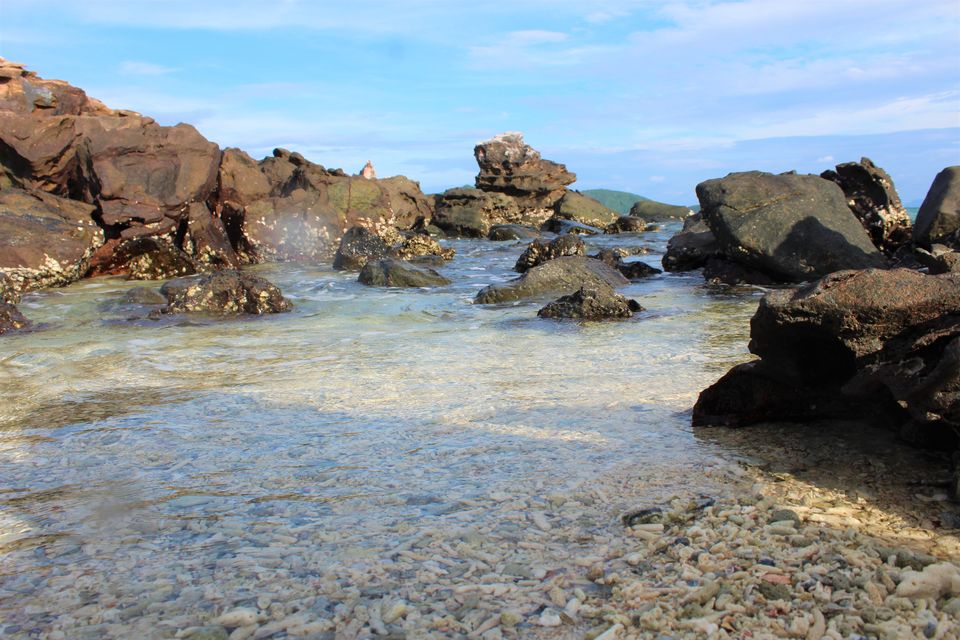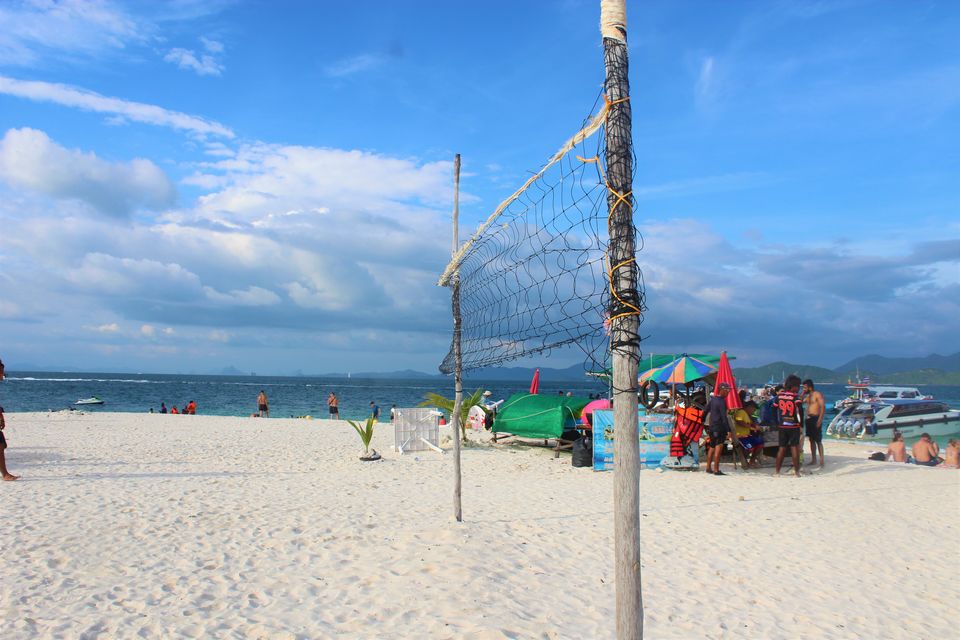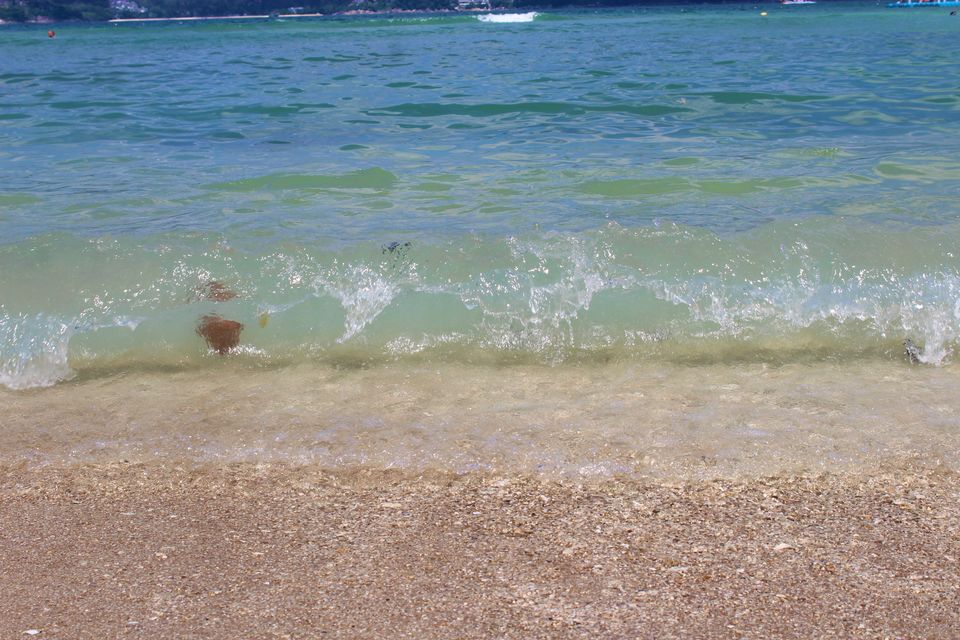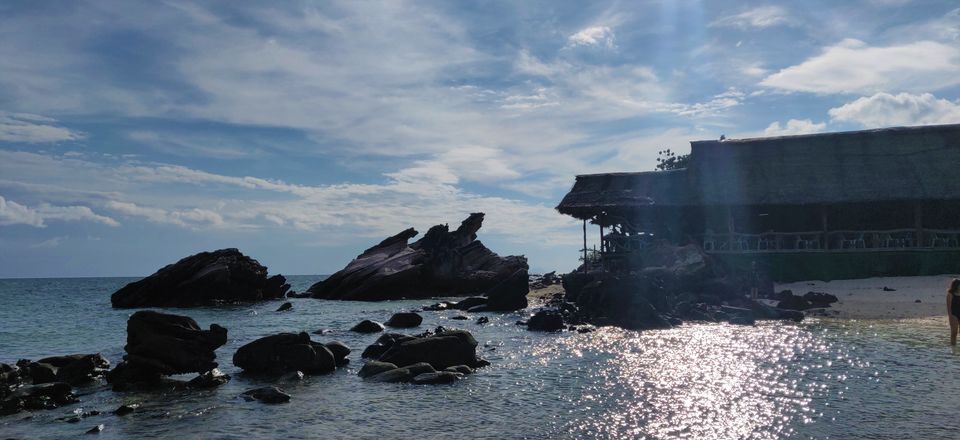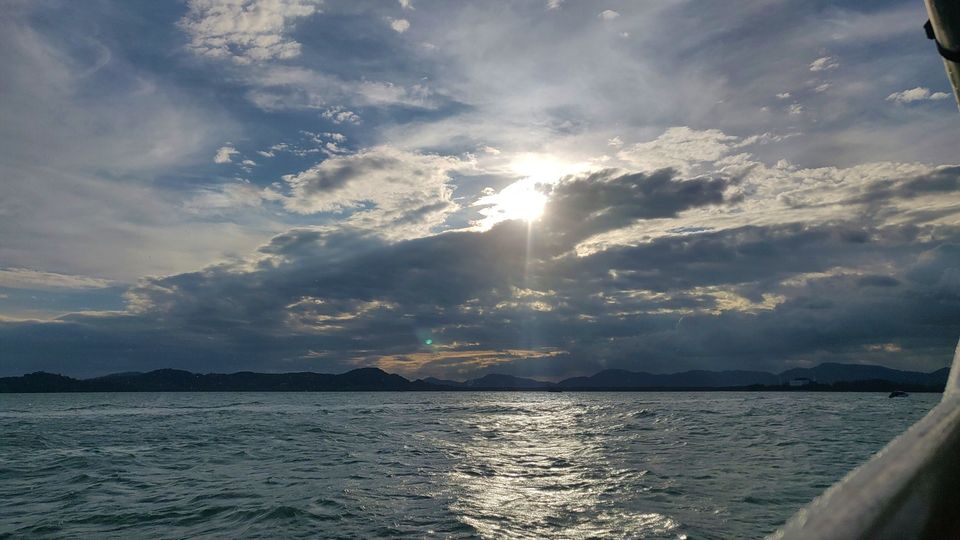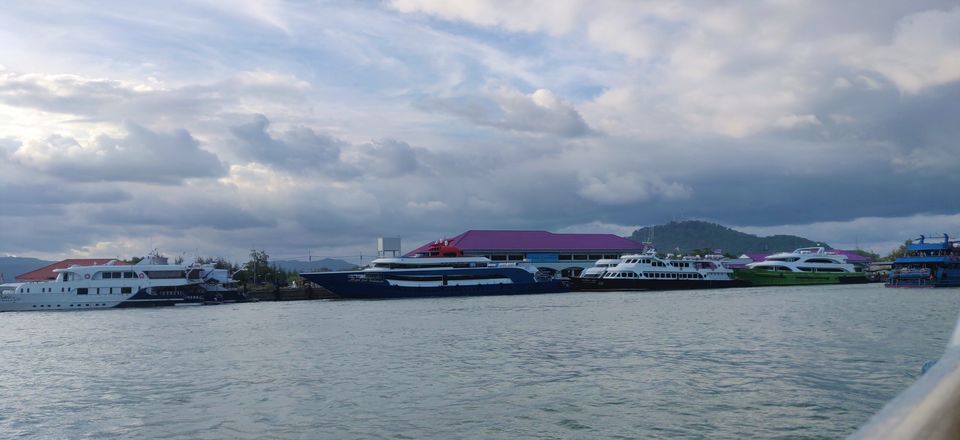 It was our last day in Phuket. We planned to visit some nearby beaches. So among Freedom beach and Paradise beach, we chose Paradise. We rented the bike and started the ride. The route was like steep and slope. Adventurous beach ride that I had in my life so far. We parked the bike and moved in a beach shuttle there. There is an entry fees of 200 baht per person and you will get all sort of facilities like beach bed, speakers, mic and drinks etc. The name says it. It was like a trench in to paradise. The pictures can't justify its beauty.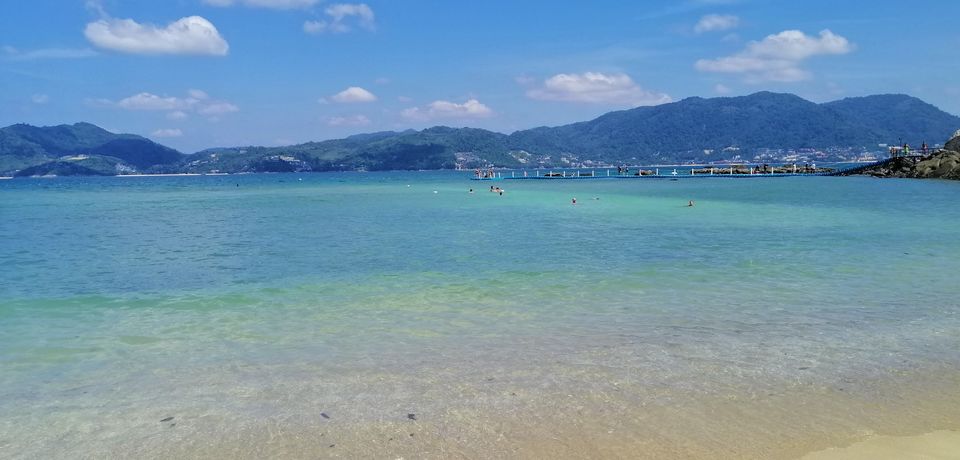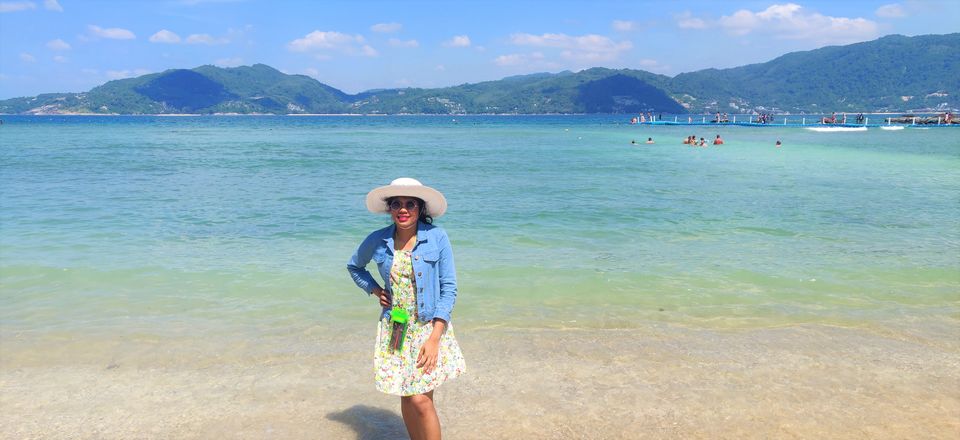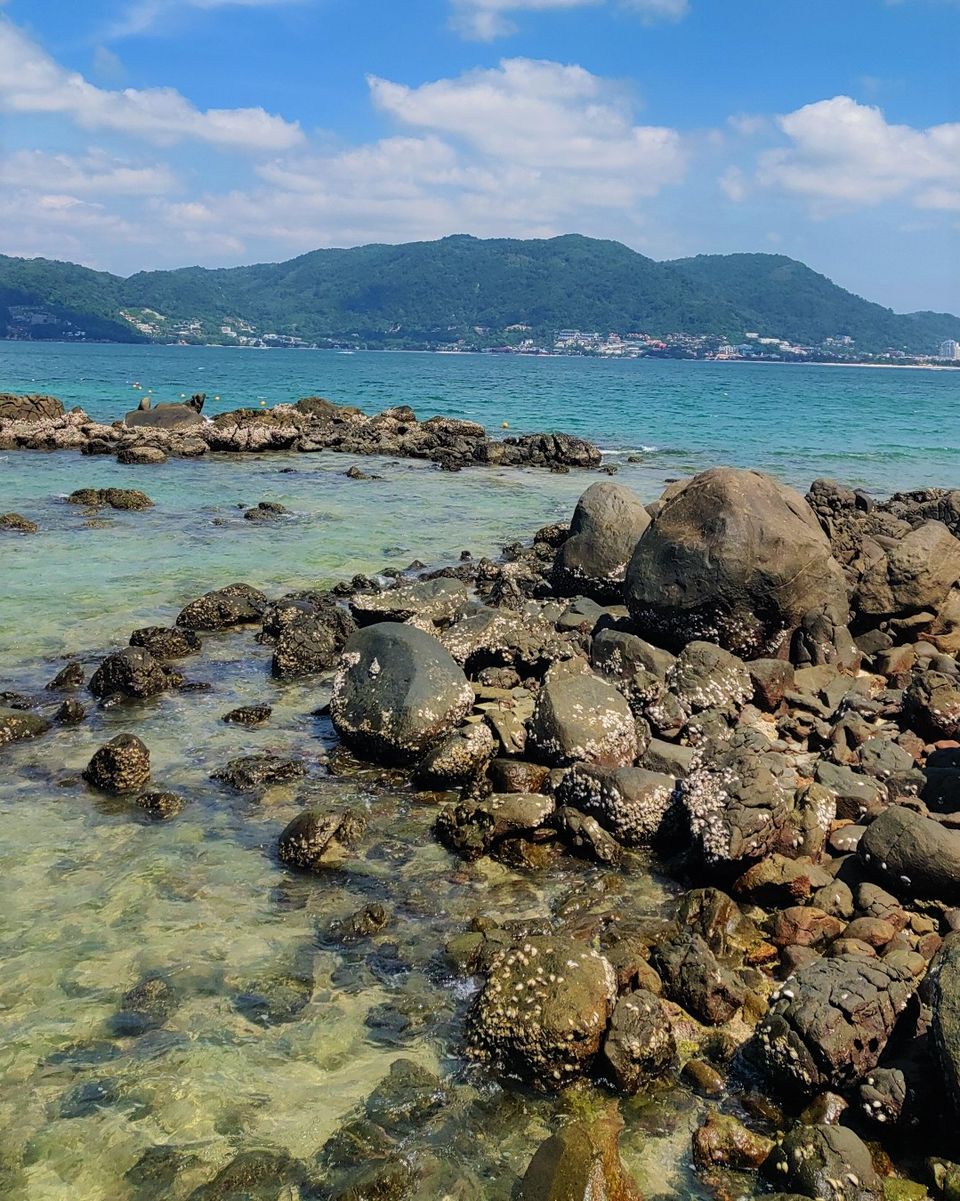 After that we had some Pad thai noodles for the last time there and did some shopping in Jungceylon mall and Banzaan market.
The trip was so exhilarating that I never felt to come back to my home. Again crazy me !
"Once a year, go some places you have never been before" - Dalai Lama
Phuket is love. It's a blue gem hidden in the heart of Thailand. Hope this blog may help you discovering atleast 1 percent of your Phuket trip. Never miss a chance to travel. Just go Tripinggggg....
#Phuket #Thailand #Klook #CompleteGuide #Phiphi #PlacesToVisitInPhuket #thailand  #bigbuddha #travelGuide #budgetTravel #patongBeach #CenteraBlueMarine #travelGuide