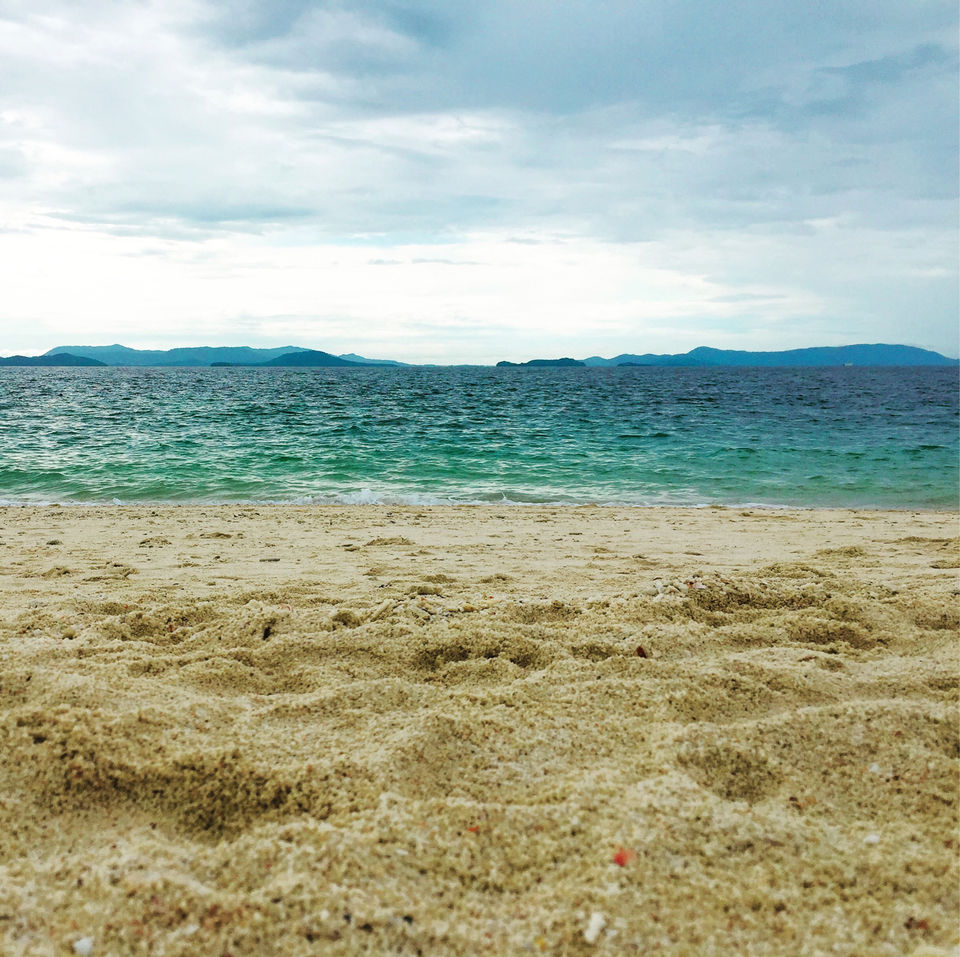 It was the most excited & memorable day of my life when i had been out of my confy. I was bit nervous too i didn't knew what gonna happen next. But every thing was buttery smooth.
Do watch out Cinematic video:
Here's the time come when my journey start.
It was for the for the first time i had been to Mumbai International Airport & trust me it was so damm beautiful.
My flight was in early morning so it was not that crowded, Every thing went smoothly from departure to arrival.
The airport was good and the visa on arrival process hardly took 15-20 minutes without any challenges.
The most happiest part is No visa fees as many countries are exempted from visa fees from Nov 2018 - 31 Oct 2019.
Now i got my visa and its time to head out from airport and explore.
& my first destination was PATTAYA, so remember if you want to go to pattaya from Bangkok airport you can take bus, unlike Suvarnabhumi airport there is no direct bus from don Mueang airport.
— First You have to take airport shuttle bus (A1) yellow colour bus to mo-chit bus station it will cost you 30 BAHT.
— then from there you have to take bus for pattaya. Ac bus will cost you upto 120 BAHT.
Bus journey was to long as not expected & driver was very slow But the road was very good especially express way (awesome).
Finally after long travel journey I reached at my destination its time to relax.
But not able to sleep due to excitement.
The hotel and the room was very good, well cleaned, service was good & especially location 1 min walking distance from pattaya beach I strongly recommend this hotel for stay.
Half day spent on traveling. & second half i decided to stroll on street exploring nearby places & to try street food & trust me it was mouth watering. Cabaret show was awesome & worth it must do if you are in pattaya.
Day 2 start with visiting gurudwara had breakfast & head towards koh larn island took ferry from pattaya 30 BAHT one side, Spent time swimming taking some cinematic shots & Back to pattaya view point & walking street at the end. Pattaya night life is best for partying.
After spending 2 nice day in pattaya its time for another destination.
From pattaya i took air Asia sharing van to pattaya airport which cost me around 250 BAHT. Because i had booked air asia flight from pattaya to phuket.
Phuket is very best place if you want to do island hopping & island tour.
The beaches are well maintained & lots of water activities.
Remember after coming out of phuket airport. You have to take again sharing van towards your hotel. It will again cost you around 150 BAHT. There are many operators so opt for best price.
Again day 3 spent half in traveling and 2 half exploring near by places.
I booked my phi phi island tour from local for 850 BAHT i know its very less compared to online.
—Advice always book from locals because price may vary depending upon the beaches status, u ill get fix price from online even if some island included in the tour is closed.
Awesome experience beaches were cleaned well maintained white sand beach.
I did snorkeling, had lunch visited viking caves, monkey beach and other beaches too every thing is included in that price.
Evening well spent on bangla road with the mate met during the tour. Road comes to life in night.
Spent half day relaxing on the beach tried some famous street food. Back to hostel for packing ready for last destination— Bangkok.
Took a cab from airport as it was too late in night & the shuttle bus service was closed ,the meter cost me around 380 BAHT.
Checked into mad monkey hostel party hostel for party lovers good staff helpful in nature.
Started with visiting temples and gurudwara temples are awesome in Bangkok walk tour on the Bangkok street, did some shopping, Khaosan road, back to hostel met new friends shared some experiences.
Been to floating market & Asiatique river front, massage in bangkok 120 BAHT, back to hostel took cab to airport
HOME SWEET HOME.
Do watch out my video:
https://youtu.be/58jJ1lDG3Zs
———some snaps———