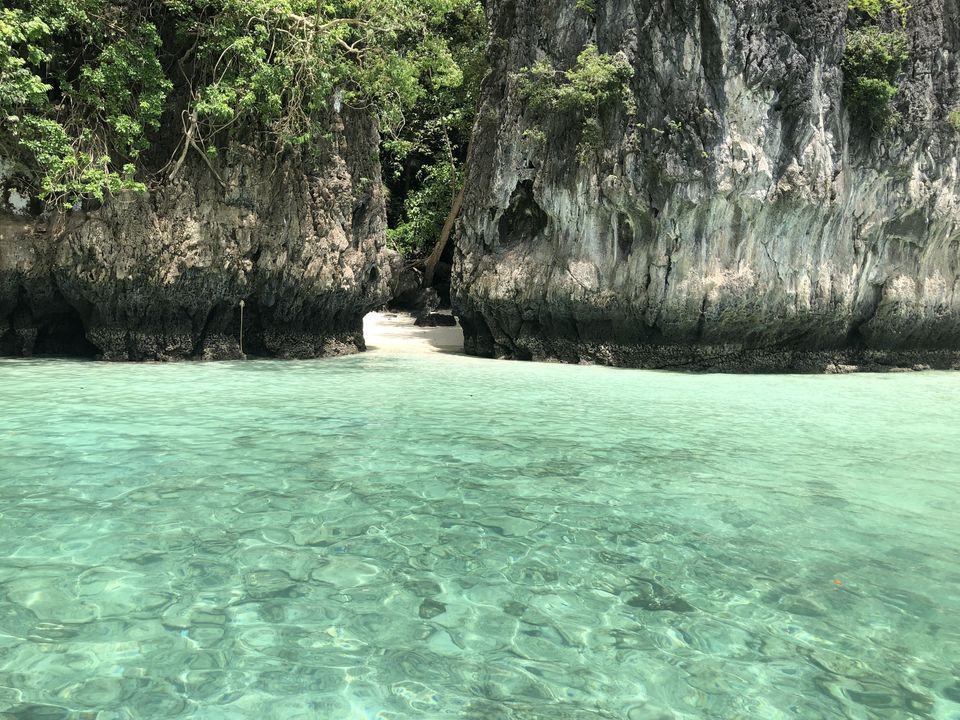 Before I start with the details of the trip , I would like to introduce myself as a traveller who is stuck somewhere in middle of luxury and backpacking. Not being too adventurous and still wanting to explore the world, I decided to take a trip to Thailand.
Little did I know, it would turn out to be one of the greatest trip of my life. So, I took this trip along with my husband meaning to spend some quality time together, and we did how !!.
After a 3 hour short flight we landed in Bangkok, and from there headed straight to Phuket. Since, we didn't have our day planned, after taking some rest in the comfortable hotel room we headed straight to much appreciated and well known Bangla street of Patong beach. This street has many things to offer for each soul. Totally lit at night and all decked up this street is full of bars and night clubs. Along with the clubs on each sight you would often find artists performing on the street. This is the best place to spend your night outs.
After spending the night, we woke up early in the morning to head for a long planned day. We took a canoeing tour with one of the multiple tours available to choose from. So the big boat(speed steamer) with everything available on board took us to our first destination - Water Caves.
To name a few, monkey cave, honeymoon cave and elephant cave are the greatest attractions amongst tourists. When in Thailand visiting this place is a must. After enjoying this beautiful creation of nature, we headed to the most famous James Bond Island. Originally known as Khao Phing Kan, this island got famous after being featured in the James Bond movie and thats how it got its name. Apart from being just that , this island is a beautiful sculpture of limestone cliffs surrounded by blue water with white sands. Along with nature in its all glory, Phuket's streets have great meals to offer. For every sea food lover, its a paradise.
Thats it!!. Time to say bye bye to beautiful Phuket. On day 3 , we headed to our next destination - Krabi. We were transferred from Phuket to Krabi via a speed boat. It generally takes about 2 - 2.5 hours if you chose a large passenger transfer speed boat. There are plenty of options available and one can choose based on their convenience. By the time we reached hotel, it was already afternoon and after taking some rest we decided to head towards the beach. Staying very close to the beach turned out to be a great advantage as it was raining and there are not many options for public transport, this being a small town. After enjoying the sunset and beauty of this place, we decided to check out the night life. This place does not have much of a night life in comparison to Phuket but has many small cafes and eateries to be enjoyed by the beach. One place which deserves a great mention is the Hippies Bar. Just across the street this a small place which offers great scrumptious food , Coffees and drinks. The weather added another feather to cap of this place.
On day four, we headed for another touring day. This time we decided to take Phi Phi island tour as this has been on my list from a very long time.The tour started around 9 in morning and we headed to Marina Bay for snorkeling. The corals at this bay are mesmerizing and you will find many species of fishes going around you while snorkeling.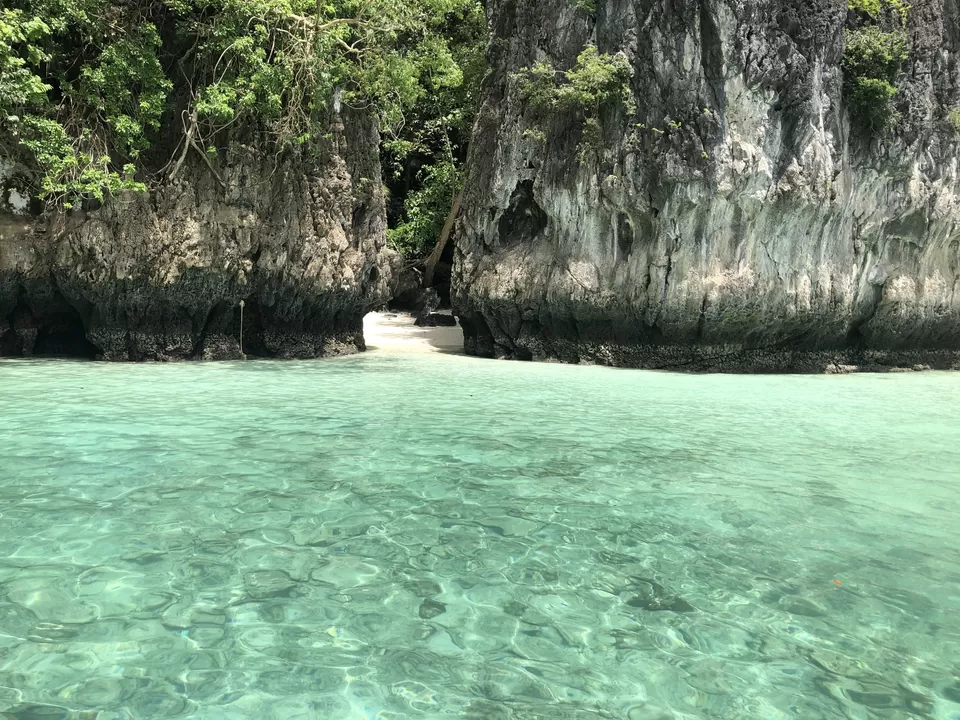 After a mesmerizing session of snorkeling , we headed to Phi Phi islands. I would like to mention here that this turned out to be an utter disappointment. As famous this place is , doesn't have much to offer. The bay is full with docked ships and there is hardly anything to do on this island. One would not even find any water sports here. Also, as this place comes under national park is strictly a non alcoholic region. The only fresh breath was the beautiful blue water, which one can look at and relax by the beach.
Next morning, we took a flight from Krabi airport to Pattaya via Bangkok. If you are planning to take a flight from Krabi airport, it is worth mentioning that the airport is a good 1.5 hours of ride from the city. A busy crowded place with worldwide tourists, this city is best for people who like to party hard!! What sets apart this city from the whole thailand, is its hospitality and variety of shows it offers. Al cazar show was one of a kind , which we witnessed and is must to catch up here.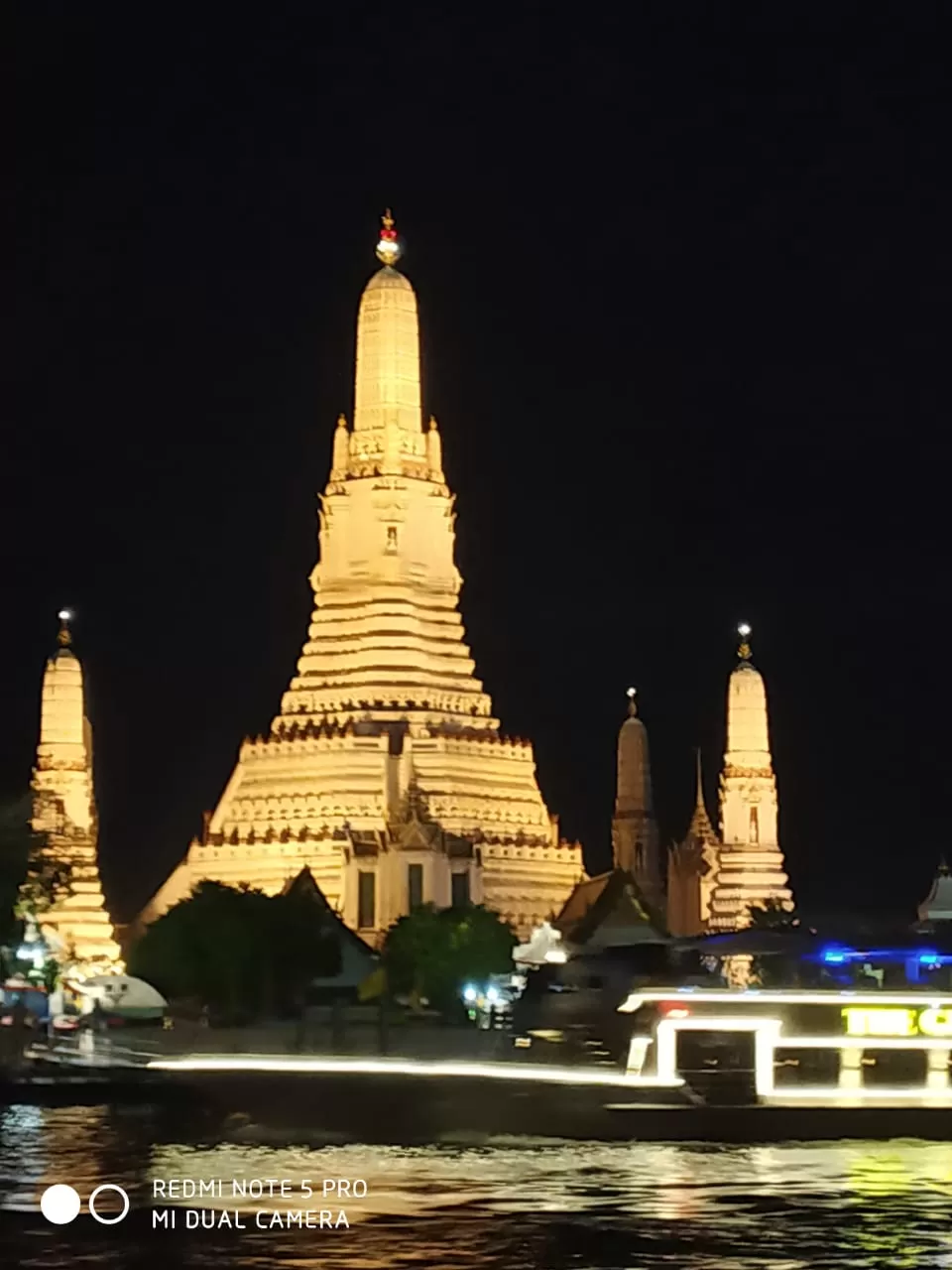 Last but not the least, we ended our trip with a bang in Bangkok. Be it the cruise dinner strolling amongst the sky high buildings or the lively street shopping, Bangkok is a place to live life King Size. It has open markets all over the city where you can shop , eat and party - all at one place. While exploring around the city through these night markets I had a taste of Thailand culture.
With great memories and a satisfaction of my little exploration , we landed back in India.
Frequent searches leading to this page:-
Thailand tour package 3 days 2 nights, Thailand tour package from Chennai, Thailand tour package from Delhi, Thailand tourism packages from Delhi, Best places to visit in Thailand, top things to do in Thailand