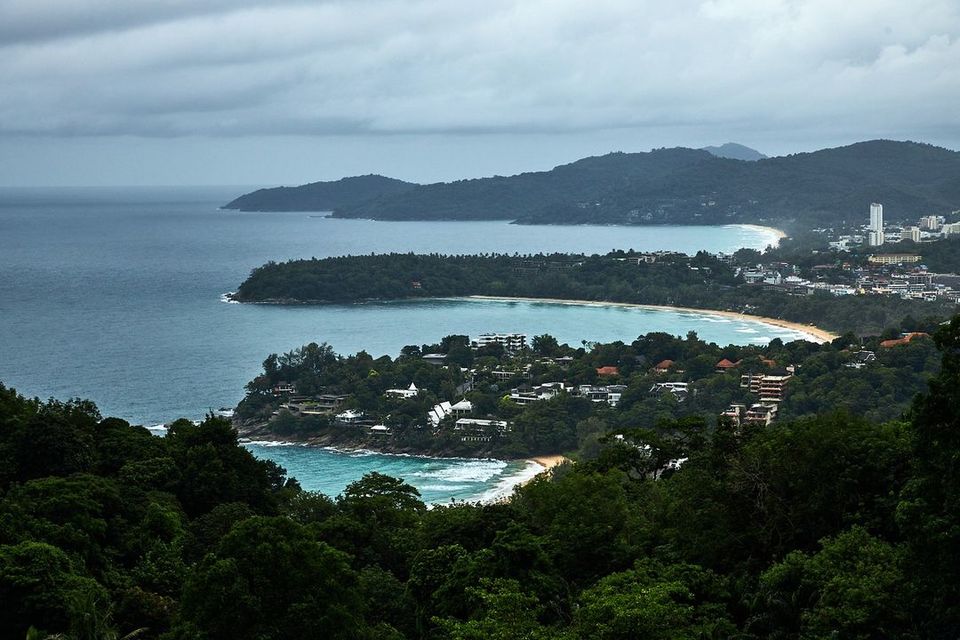 Welcome to Phuket
I reached Phuket after dark and I really don't enjoy the place if it is introduced to me at night. So I left my camera in the room and went for walk and planned my next day.
I booked a City Tour because it felt more affordable than going to places via cab. Yes at the end of it, I found my money wasted. But let's start.
My first stop was Karon View Point, we can see 3 beaches from here Kata Not, Kata and Karon.
The second stop was the famous Big Budha, I decided to book an early morning tour, the benefit of which was that there was just one more person with me on the tour and the famous tourist points were completely empty.
After jumping around the Big Budha, We went to the beautiful temple, Wat Chalong.
It is one of the important temples in Phuket, it has a statue of a famous local who had won many lotteries after consulting the Poh Than Jao Wat statue.
So to date, locals ask for their solutions via a lottery ritual which was interesting to watch.
Then we went to the cashew factory and honey factory which was a part of the tour and to sell their products. A waste of time.
The last stop of the tour was the one I was most excited about, The Old Town. It has a vibe of its own. But because of tour timings, I couldn't enjoy it much and decided to be back here someday.
While booking the city tour I saw another activity brochure in the shop.
Named, Hanuman World, I thought of giving it a try and booked the smallest package.
It is a series of ziplines in the forest and it is freaking amazing. My favourite part is the safety they take care of. You can enjoy it without fear because it will be super safe. I wish I had booked a bigger package, but no regrets.
Then I reached the Patong Beach area and explored the lanes which are super bright at night but during the day...
If you like such narrations and you are reading it till here. Do let me know in the comments, that's the motivation to write more :)
#thailand #thailandtravel #thailandnightlife #karonviewpoint #watchalong #bigbuddha #walkingstreet #thailand🇹🇭 #thailandtrip #thailandholidays #phukettrip #phuketthailand #phuket #patongbeach