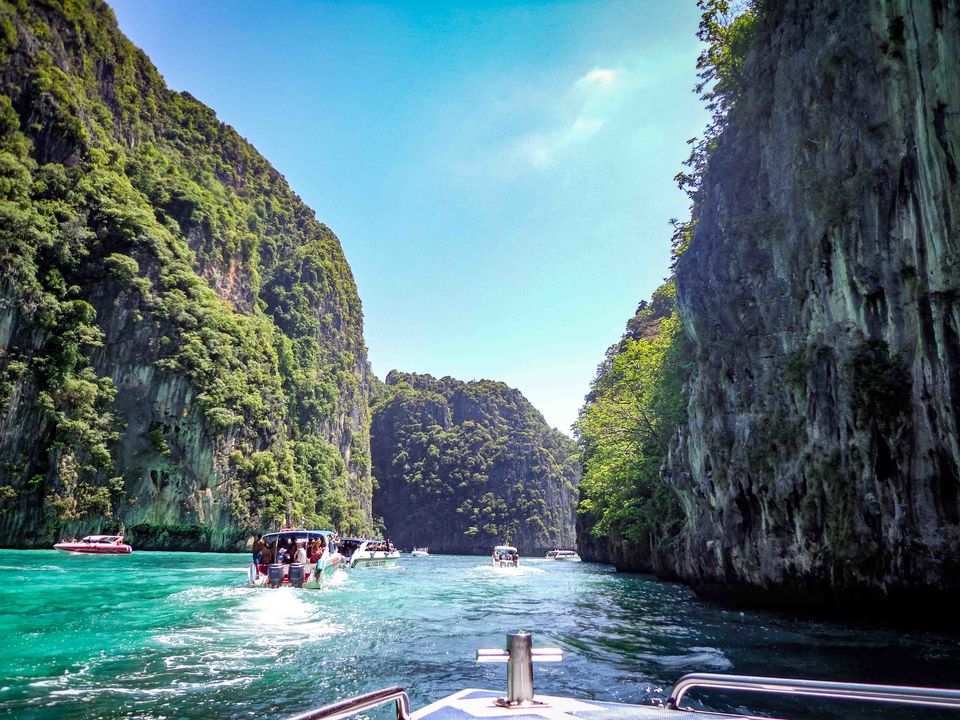 If your idea of paradise is lush mountains, serene beaches, and picture-perfect architecture, then Phuket is the answer to all your prayers. Known as the pearl of the Andaman, Phuket has grown from being a little known idyllic town to a modern and bustling hub for tourists from all over the world. And for good reason. Although there are hundreds of experiences to be had on this tiny island, here are some of my favorite ones that you could consider for your upcoming one-day trip to Phuket:
1) Capture the Landscape at Karon View Point
10AM: Trust me when I say this, there is no better way to kick off your day in Phuket than by climbing up a hill! Phuket is a hilly island and is home to several breathtaking viewpoints. Perhaps the most popular such viewpoint is on top of a hill called Karon. Once you get to the top, you will see amazing views of the three bays of Phuket, Kata Noi, Kata and Karon.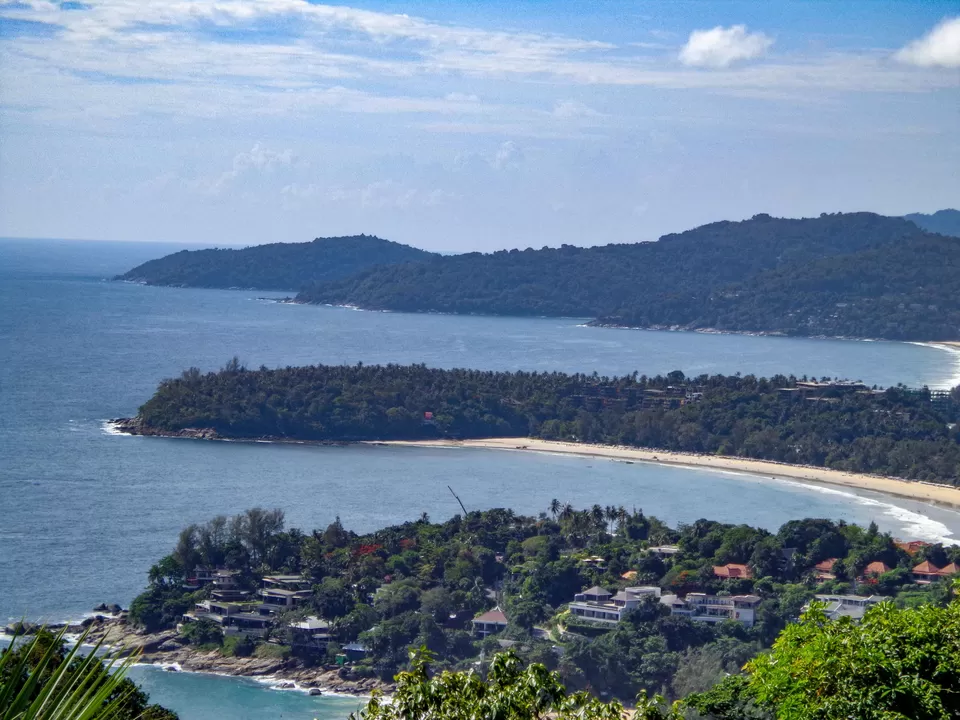 2) Travel Back in Time at Wat Chalong
12PM: Visiting Wat Chalong is one of my favorite experiences from Phuket. Constructed at the beginning on 19th century, Wat Chalong is one the largest and the most visited Buddhist temples in Thailand. Among the several Buddhist statues housed here is the most revered Poh Than Jao Wat, located in the old hall of the temple. The temple complex also has a massive garden and you can also go up to the roof and soak in the surreal view of the hills that surround this holy site.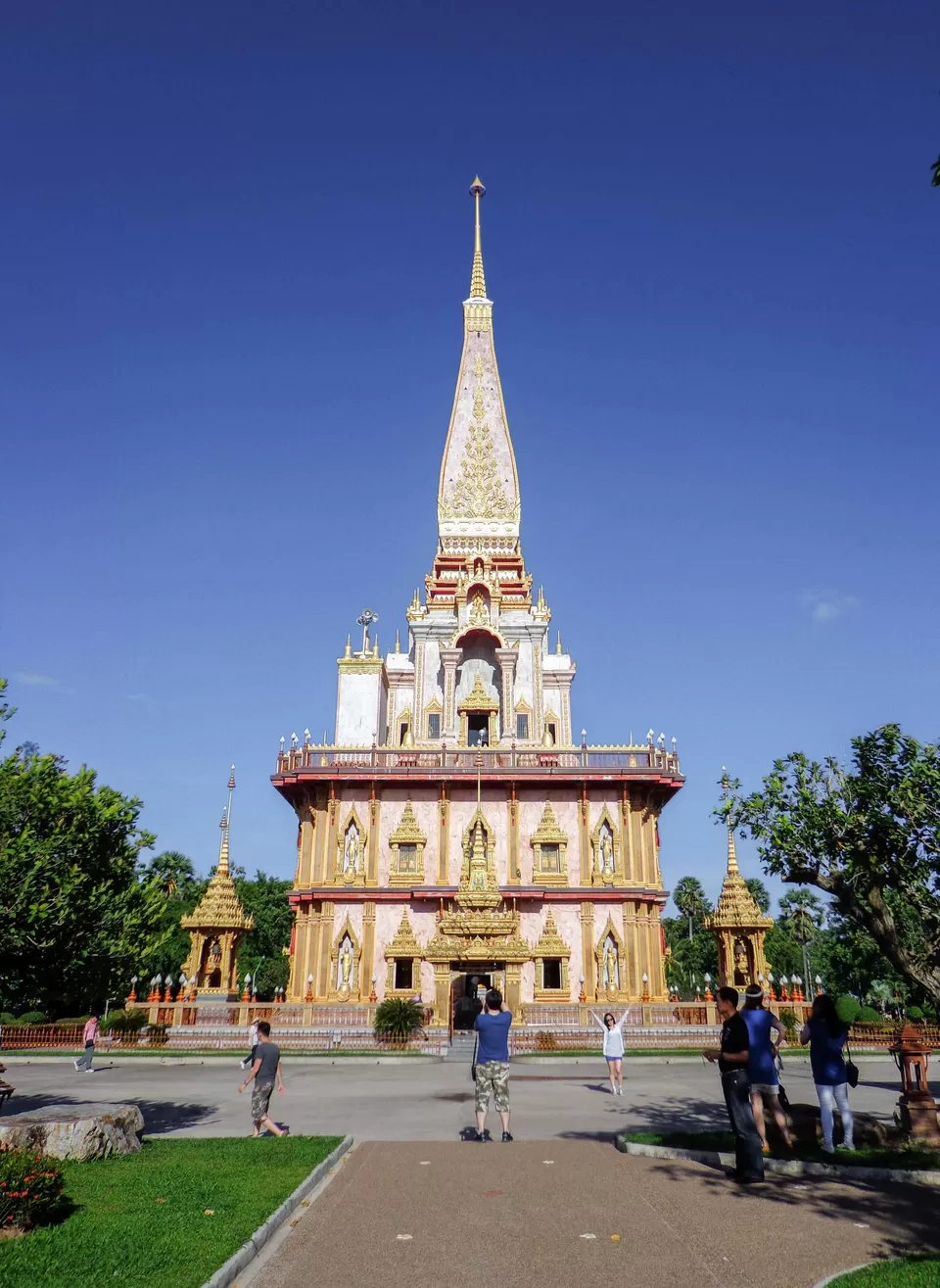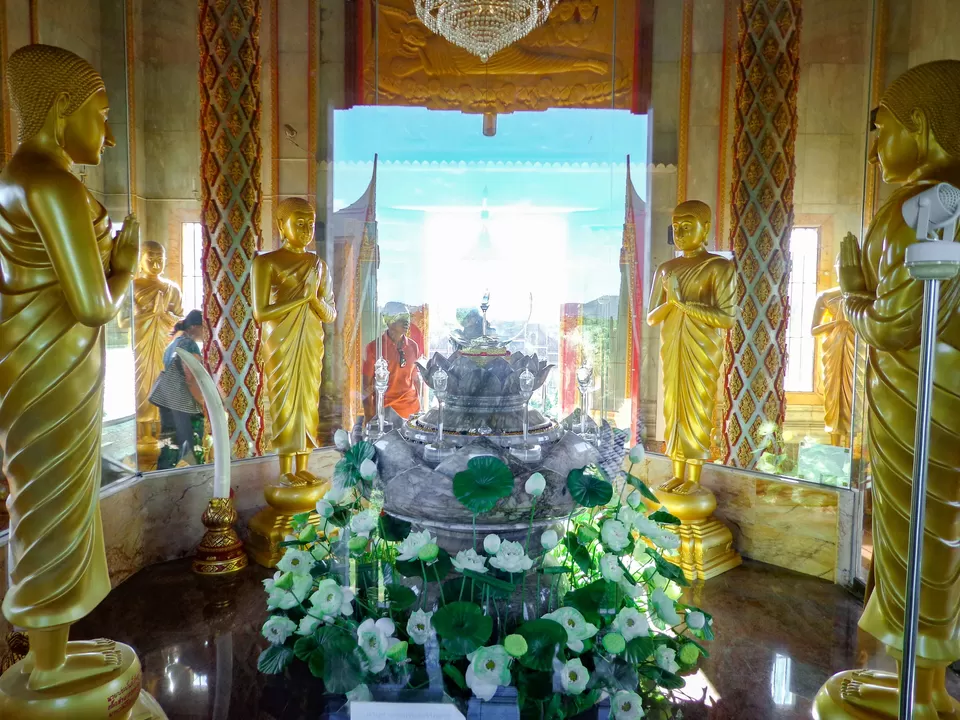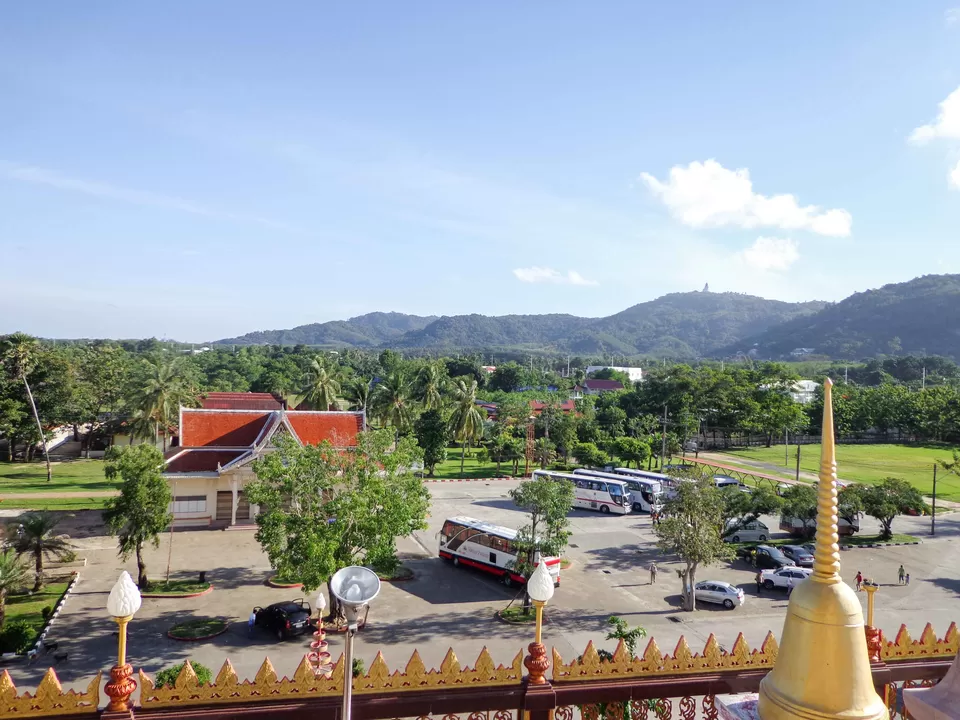 3) Play with Elephants at the Kinnaree Elephant Nursery
3PM: One of the most popular things to do in Phuket is elephant trekking and one of the best places to do so in Phuket is at the Kinnaree Elephant Camp. Climbing on the back of an elephant and touring an area gives you an opportunity to admire the beauty of this place from a totally different perspective. If you're more like me and don't like to ride animals for entertainment, you can always spend time at the elephant nursery here. You can play with free roaming calves and even feed them their favorite hay!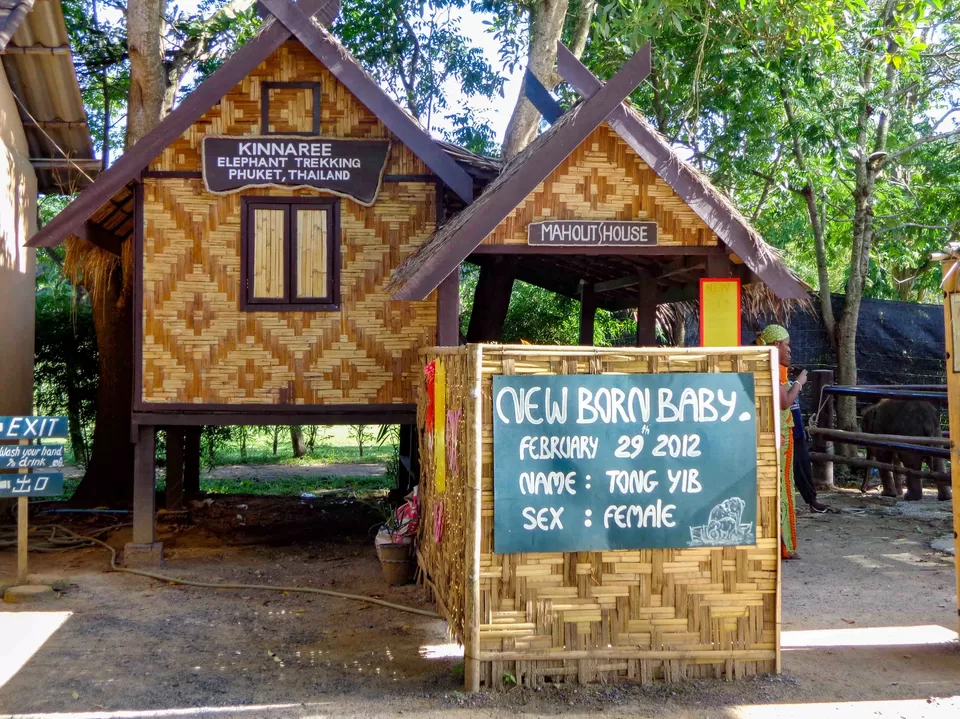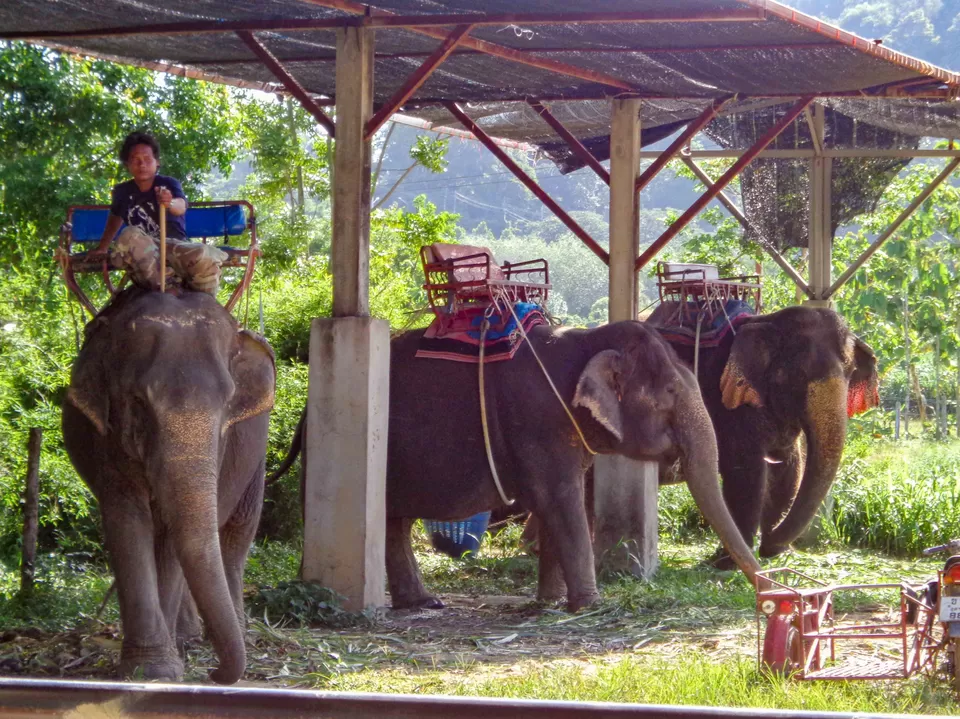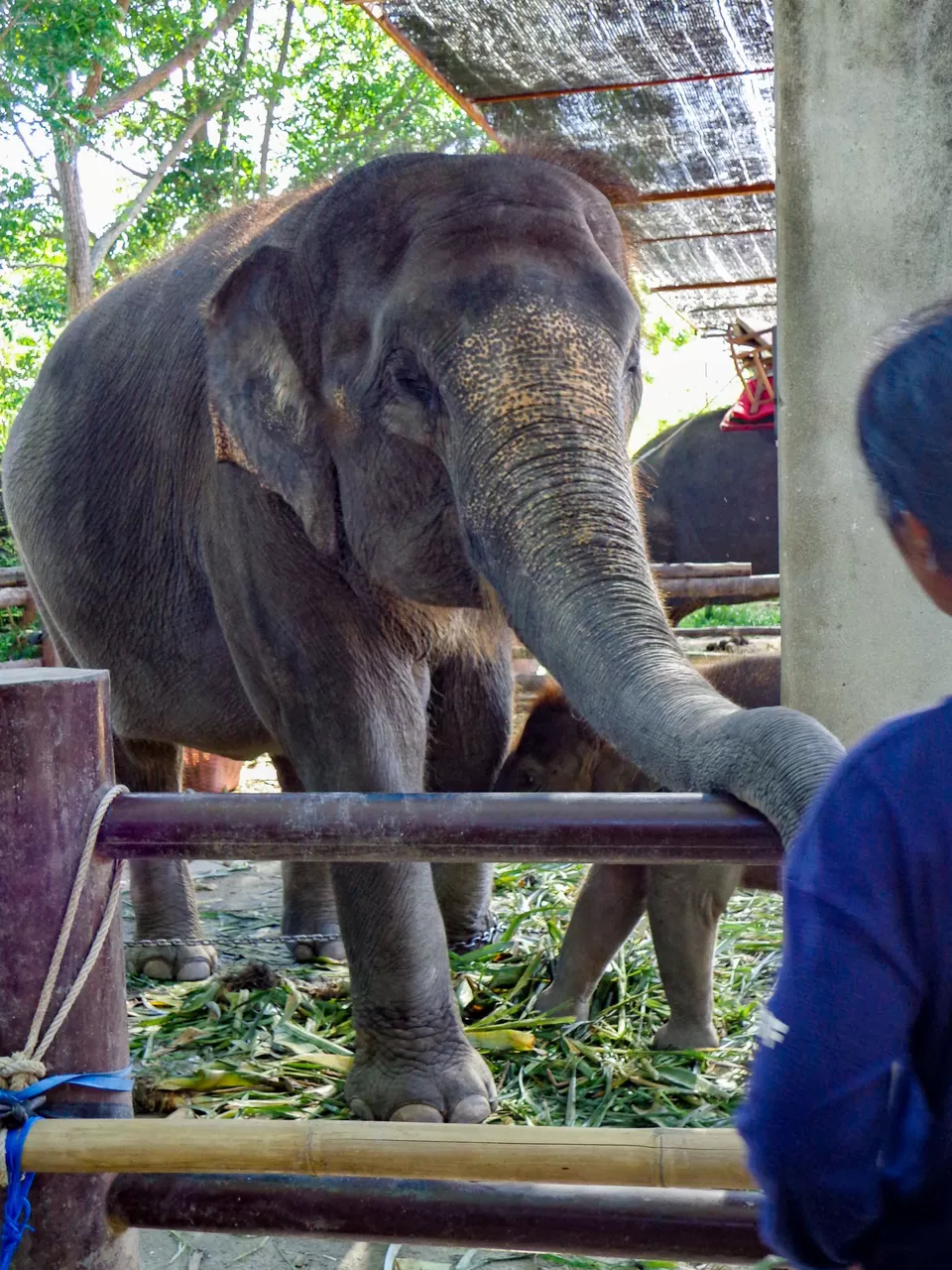 4) Chill at the Chillva Market
5PM: It is always fun to visit local markets and discover local flavors and traditions first hand. Phuket is the major tourist hotspot and naturally, there are several markets to visit. However, if you were spending just a day in Phuket and have to pick one, I would recommend the Chillva Market. This market comes to life around sunset and one could easily walk around for a couple of hours, and still not get done shopping for souvenirs and clothes. Don't worry if you're not into shopping, the area is also famous for its buzzing atmosphere and unique dining scene. It has been a while but I am still not over all the delicious treats I had the chance to try right off the streets!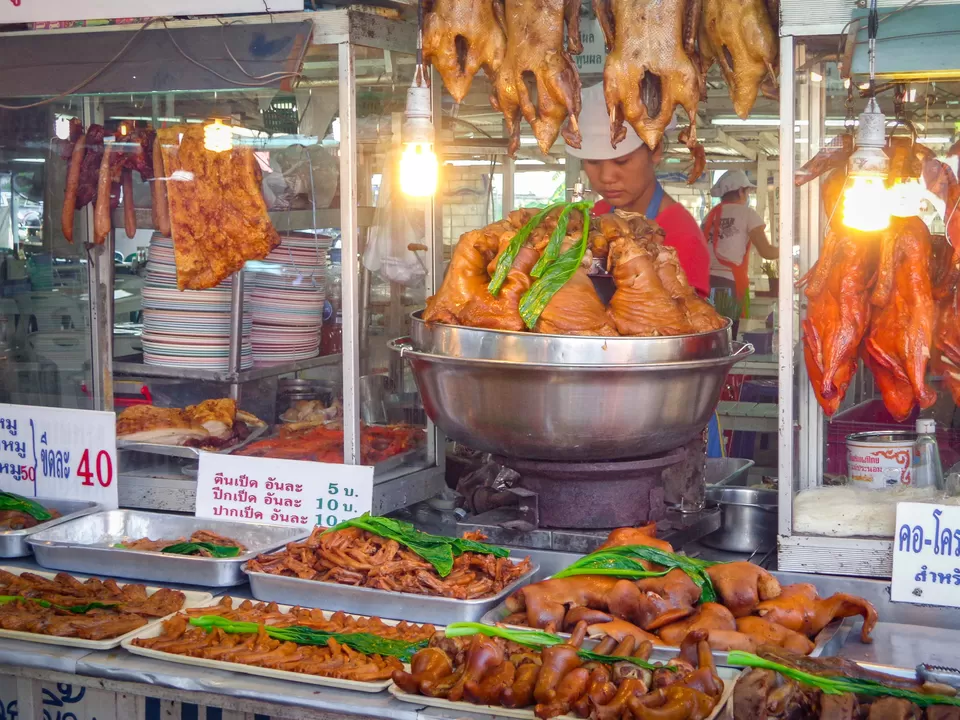 5) Get a Taste of the Local Life at Bangla Road
8PM: It has been a long and eventful day. You've been on a hike, walked around temples and haggled for 'I Love Thailand' t-shirts. It is now time for you to treat yourself! Meandering down the heart of Patong, Bangla Road is where Phuket comes together to party. The road is closed to traffic and it is a 400 mt celebration of bright lights, loud music and delicious drinks. I was mesmerized by the lively and playful vibe on the streets, with clubs such as Famous and The Factory pumping out beats to die for. Be sure to pop into one of the several bars here for a drink or six and to dance the night away.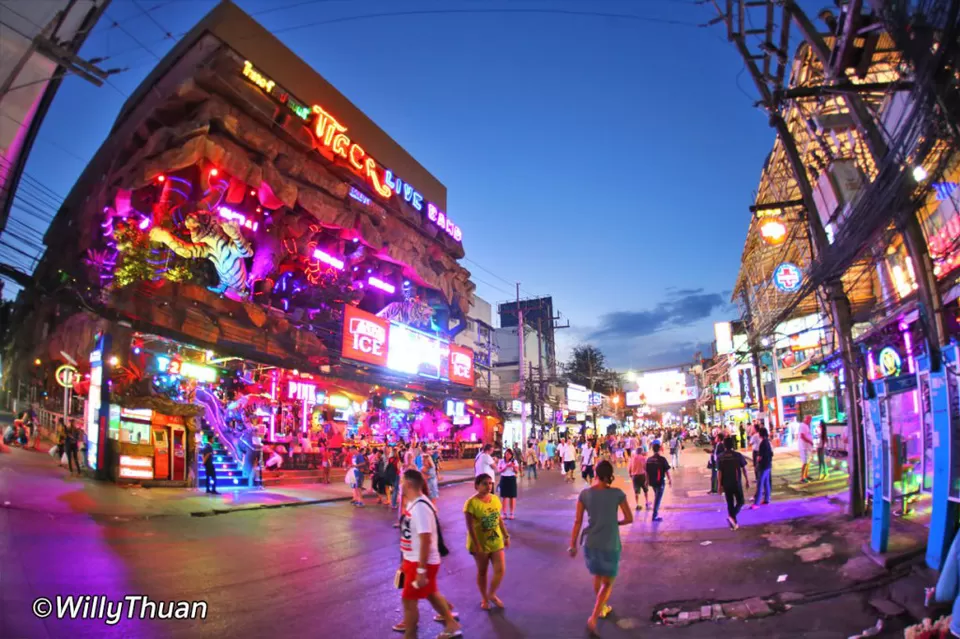 After experiencing Phuket's lively side on day one, it is now time for you to kick back and explore its famous natural attractions. Some of Phuket's best beaches are located on a small island just off the shore called Koh Phi Phi. There might be no better place in the world to be lazy than on one of Phi Phi's spectacular beaches. These islands are convenient to get to with several tourist companies offering two-way ferry service around the clock.
6) Soak In the Sun at Maya Bay
11AM: The first stop on the trip to Phi Phi is at the beautiful Maya Beach which was made famous thanks to Leonardo di Caprio's 2000 hit, The Beach. With palm-tree groves on one side of the white sands and gently lapping waves on the other, Maya Bay will live up to your image of a tropical paradise. Beware! Maya Bay is super touristy, and you should stay away if you are allergic to large crowds.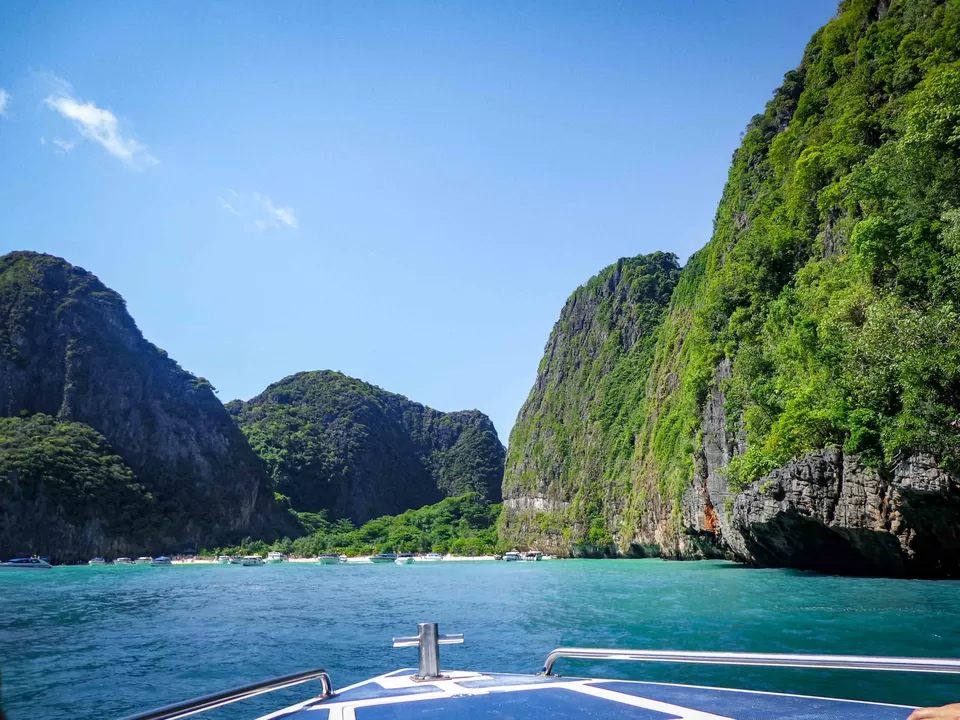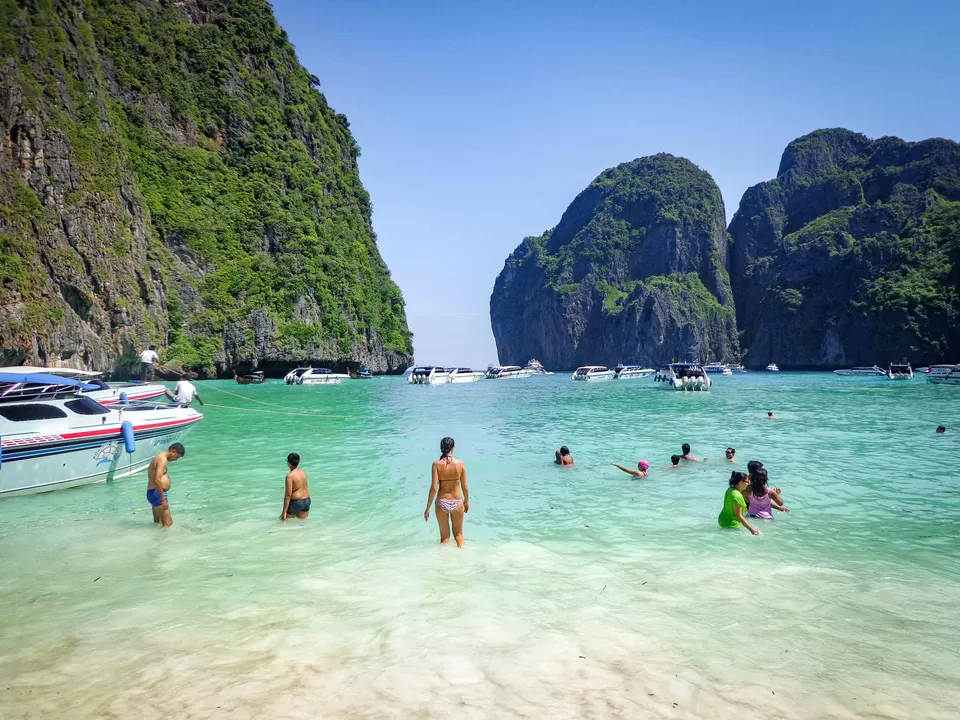 7) Experience Local Wildlife at Phang Nga Bay
2PM: After relaxing at Maya Bay it is time for you to hop on a speed boat for an adventure of a lifetime. Phang Nga Bay is famous for its unique rocky shoreline that is home to some of the most intriguing wildlife found anywhere in the world. This area is also famous for snorkeling and it would be crime to not grab some gear and jump in to the crystal-clear water.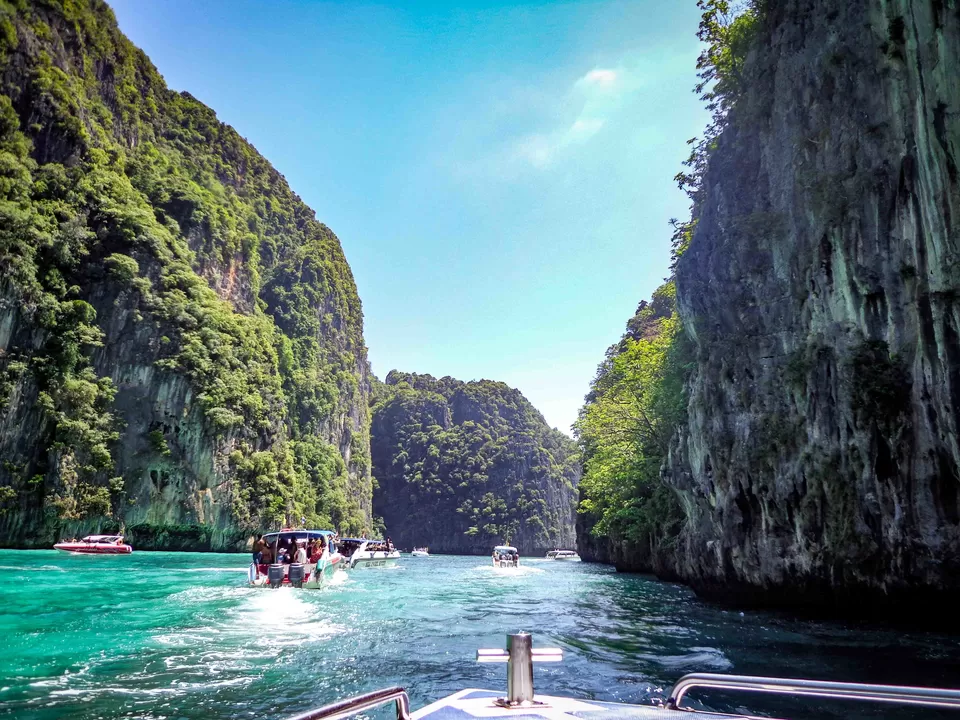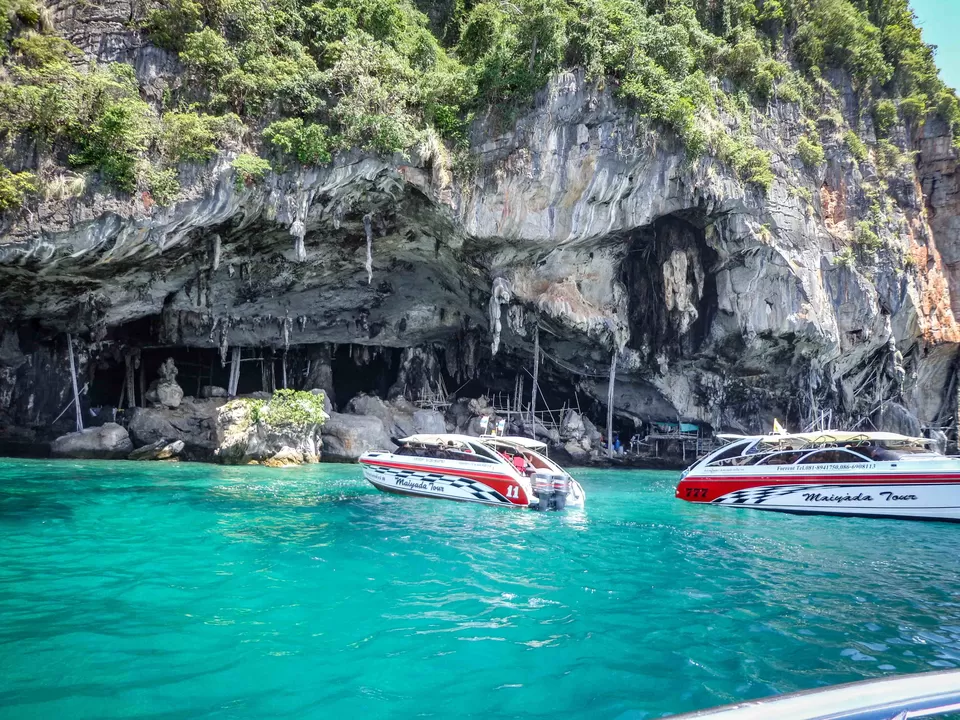 8) Relish Tropical Fare at the Koh Phi Phi Beach
4PM: Thailand's treasures are for social creatures who like their seafood fresh and their holidays easy. And perhaps there is no better place than Koh Phi Phi to kick back, relish fresh tropical fare and catch a tan.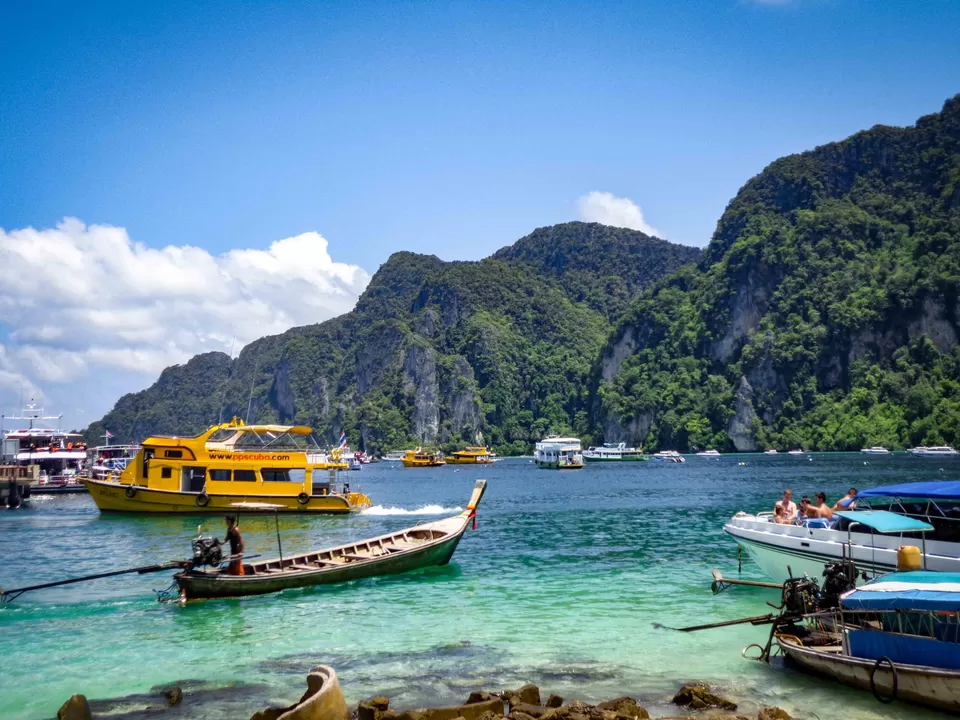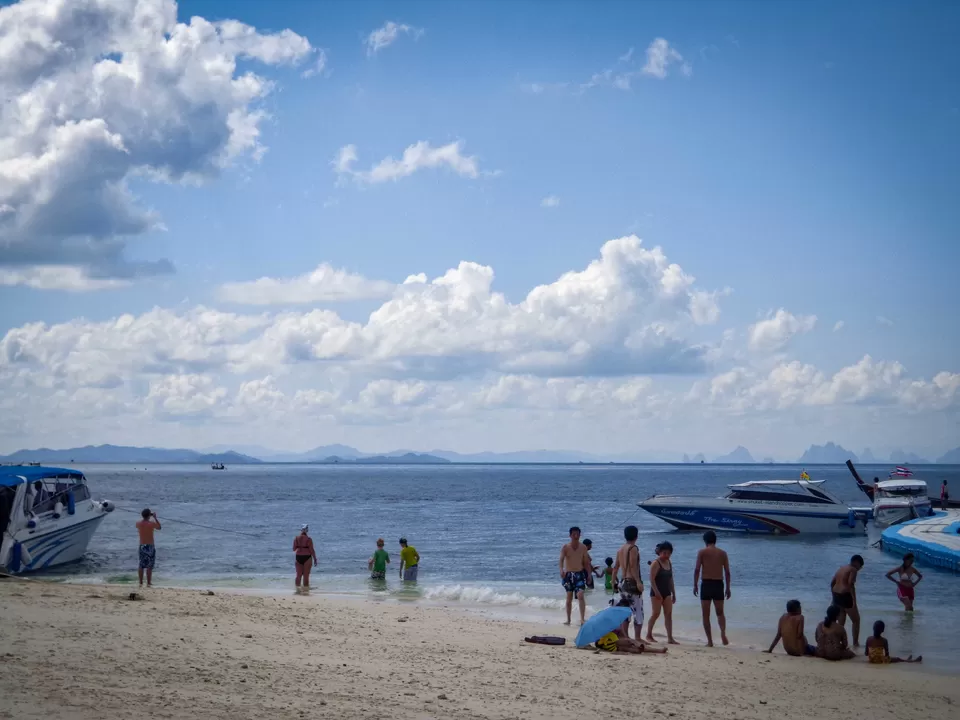 9) Shop For Souvenirs at the Phi Phi Market
7PM: Wrap up your 48 hours in Phuket by exploring the Phi Phi Market located on the main island of Phi Phi. A typical South-East Asian market, this area is loaded with shacks and hawkers who will try and sell their latest range of 'Gucci' shades and 'Versace' watches. If you're not in to shopping, you can gorge on delicious traditional Thai food that is available at several restaurants here.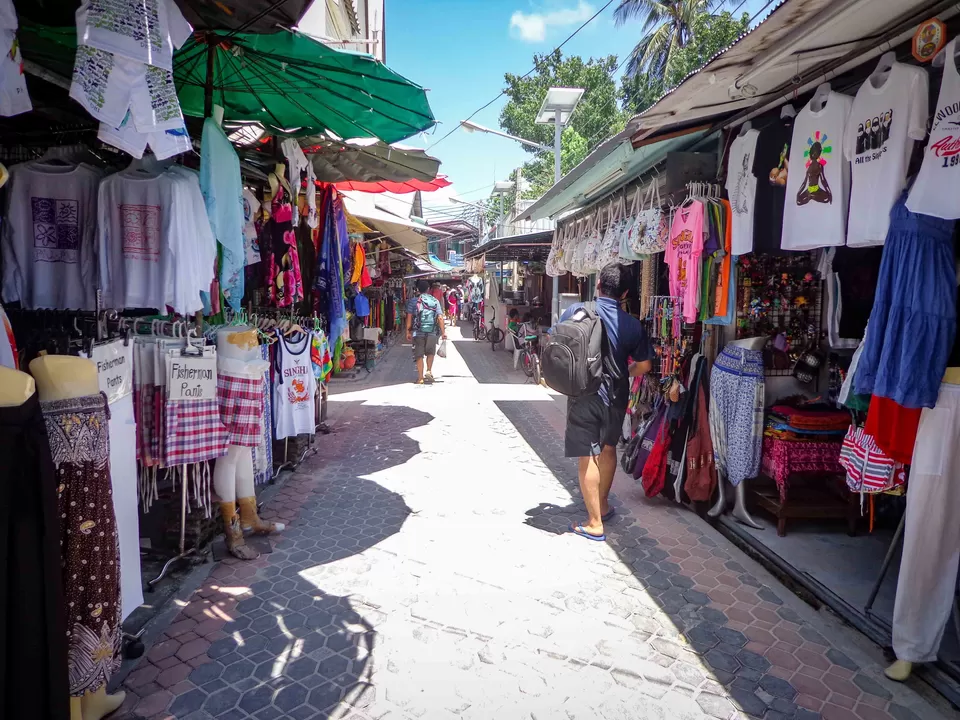 Best Time to Travel
The best time to visit Phuket is between April to August. Although it is usually hot and humid during these months, this is the off season and you will find great bargains on everything from hotels to tours. December and January are the peak months in Phuket if you're looking to meet like-minded travelers among large crowds.
Getting There and Around
Fortunately, Phuket has an international airport that has been developed keeping in mind thousands of tourists that flock the island every year. Flights from India to Phuket are in the range of INR 15000-25000 if booked ahead of time. The city also has a bus terminal and several ferry points that bring in tourists round the clock.
Indian nationals can get a tourist visa on arrival for THB 1000/INR 2100. The visa is valid for a stay of up to 15 days.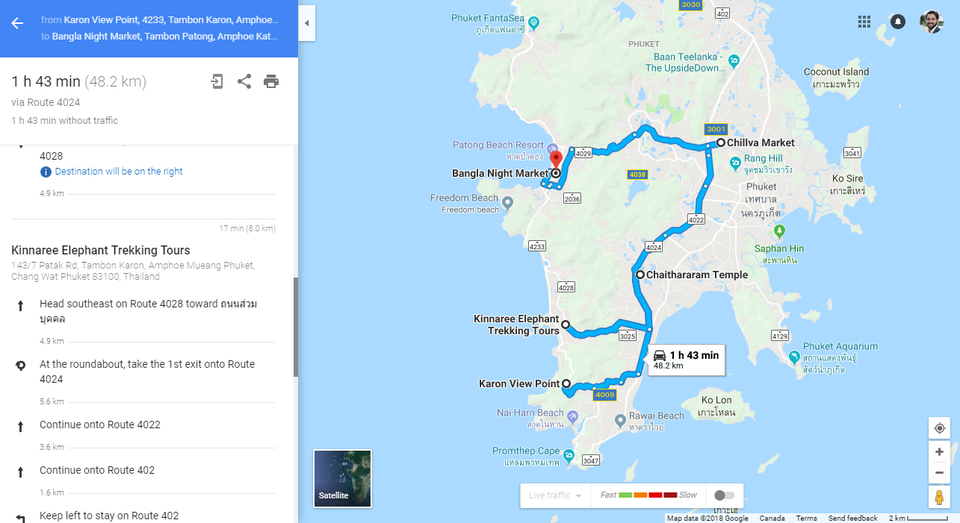 Where to Stay
I stayed at the lovely Hotel Ibis Phuket Patong located in the heart of the city. The laid-back hotel offers an airy bar, a tapas-style restaurant, and an outdoor pool. It is a mere 4-minute walk from Patong Beach, and a 14-minute walk from the restaurants, bars and nightclubs of the bustling Bangla road. Phuket is also home to some of the most exciting hostels in the world in case you are looking for a more budget friendly option.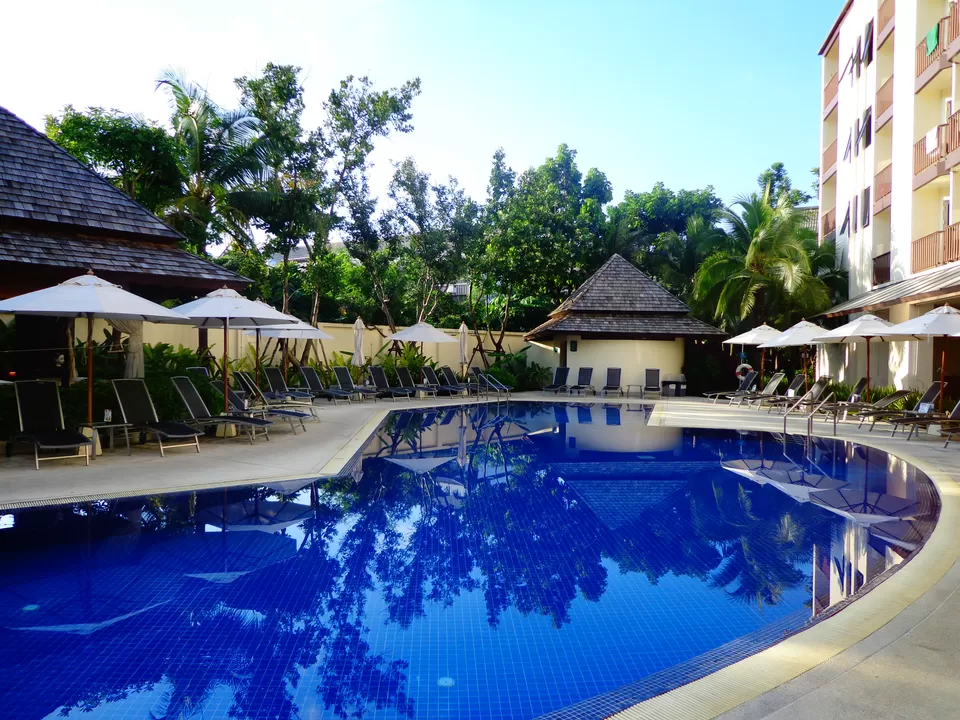 What to Eat
Is there anything I could tell you about Thai cuisine and its awesomeness that hasn't already been written about? Phuket is famous for bringing together flavors from all over Thailand to create its own unique palette of gastronomic treats. Even though Phuket has tons of high-end restaurants, my favorite dining experience was at the Chillva Market where I downed several satay-style delicacies. I may or may not have gone in to a food coma but I have no regrets!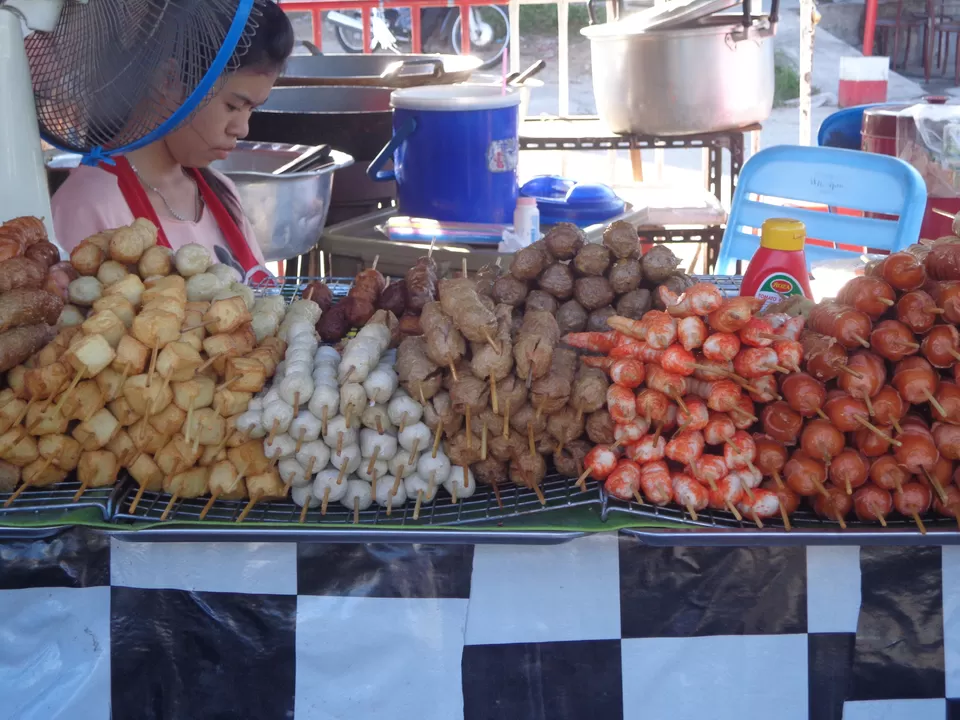 A traveler at heart, I have been to 22 countries on 6 continents. My favorite experiences are plunging in to sub-zero Antarctic waters, renovating a Buddhist monastery in Sri Lanka and hiking Borneon jungles. I am also an engineer, a public speaker, a sustainability believer and a polar explorer. Follow my misadventures on www.passportuncontrol.com and Instagram @geeknextdoor