Lush green plantations and serene winding backwaters are a few features that define this beautiful place. Coconut Island (Thrissur), is a tropical paradise for travelers who come here to unwind in the salubrious climes, away from the concrete jungle, and a sight for sore eyes. They offer everything from adventure, luxury, and spiritual enlightenment, for sightseeing and relaxation. Don't miss this wonderful opportunity of spending some quality time rejuvenating yourself in such a heavenly surrounding.
Coconut Island is a private and exclusive guesthouse in the backwater of Kerala. Here, the accommodation is a comforting melange which offers an enchanting view. This beautiful island consists of only one cottage, which means ideal for one family.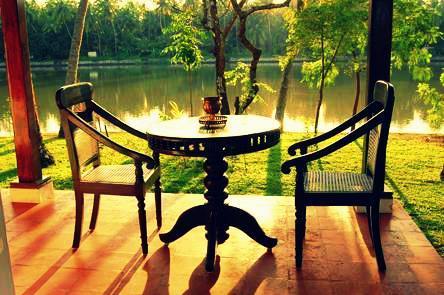 If you are wondering about this place being like other guesthouses, then you are mistaken! The splendid features of this exotic place come with: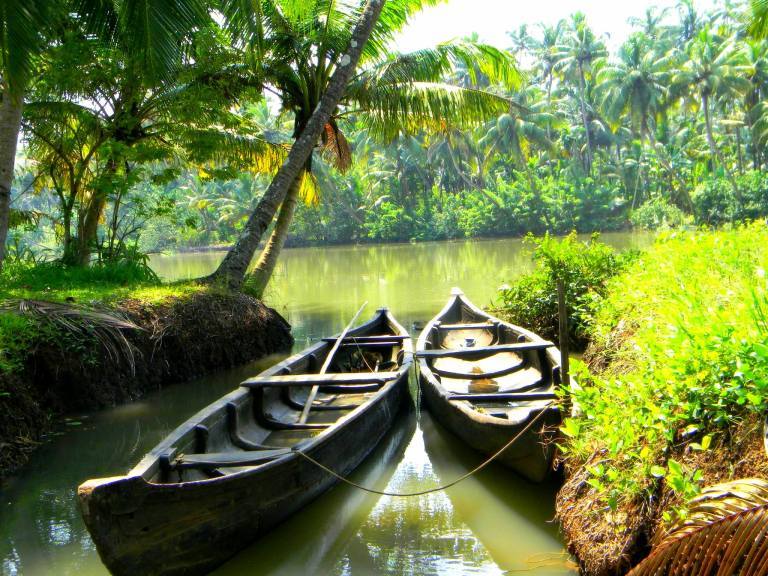 You can gallivant the island in an indigenous country boat ride, which will take 1.5 hours of duration and cost is pocket-friendly (i.e. INR 750). If you are lucky enough, you may also get to spot migratory birds on a nearby island.
2. Learn to cook Indigenous Cuisines of Kerala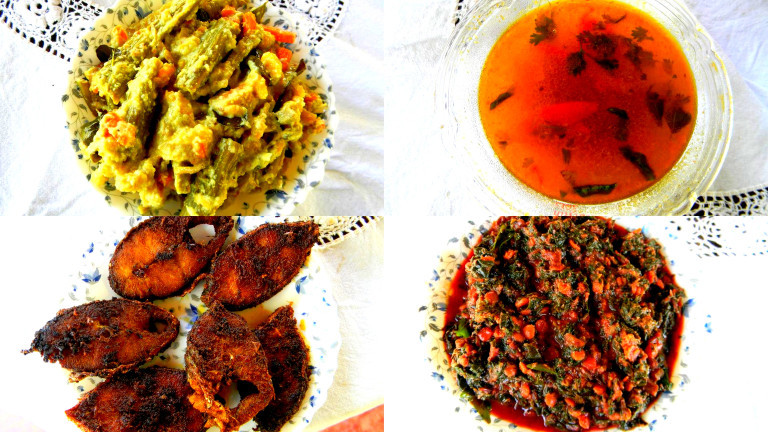 Test your culinary skills with the mouth-smacking indigenous cuisines or delicacies of Kerala at this exquisite tropical paradise with the help of a professional chef.
3. Re-Live In Childhood By Tree Climbing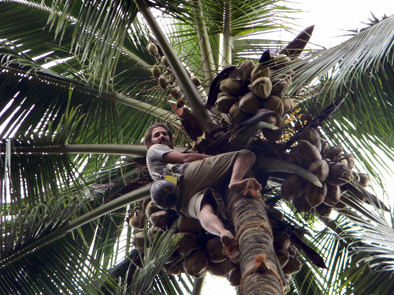 There is a garden in every childhood, an enchanted place where colors are brighter, the air softer, and the morning more fragrant than ever again. (by Elizabeth Lawrence)
Who doesn't want to go back to the days when climbing trees were the best action ever. Bring out the inner child in you and re-live the same experience when you participate in this activity at this exotic location.
4. Sail On A Riceboat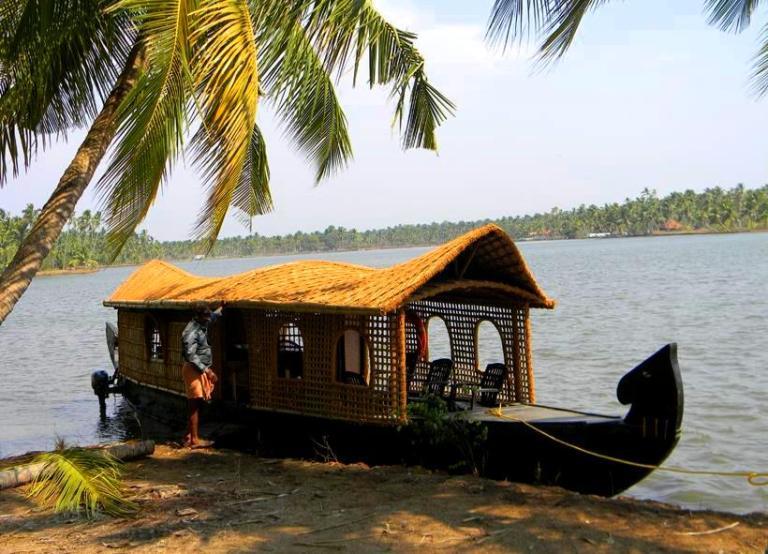 Listen to the whispering breeze, soft murmurs of the nature and get enchanted with the nature's beauty by sailing on a riceboat. Revel in this magnificent ride and click yourselves in the midst of these amazing and magnetic views of this exotic island.
5. Spend a Day with Ele-friend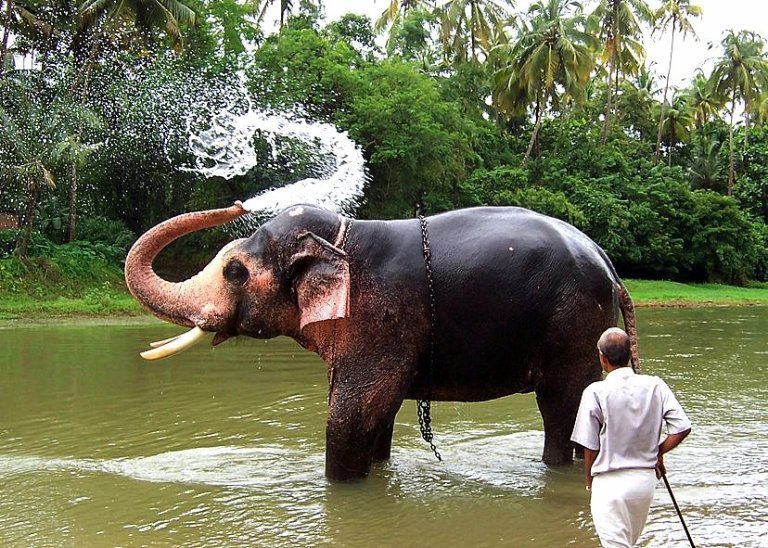 Make an elephant in your companion and spend an entire day with your friend, start from bathing to feeding. Participate in this fun-filled activity by befriending this lovely creature and generate a feeling of closeness and bonding like you have never felt before.
6. Fishing Trout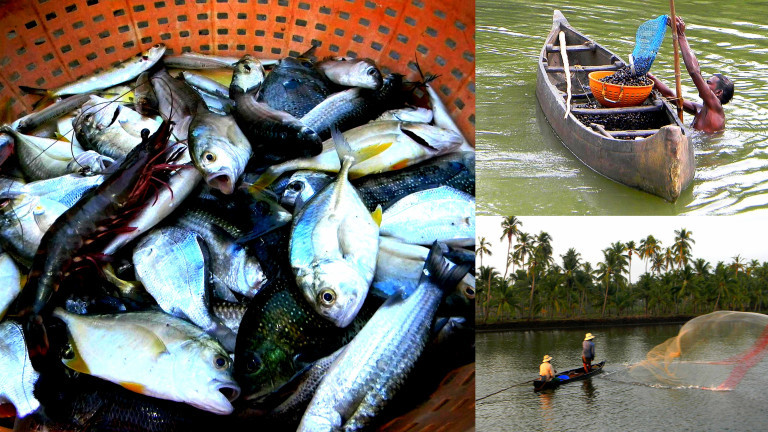 There is nothing better you can indulge in, other than fishing, to have a peaceful leisurely time. Fishes are very easy to catch and are lured by various baits. Fishing is a very simple, but yet a bit complex, it involves the stable handling of the fishing rod before reeling in some fishes. Enjoy the best time ever and amidst the beautiful backdrop of serene nature.
Cost Proposal:
The Room Tariff for 2 people : INR 8000 per stay per night on APAI (which includes- Stay and 3 Meals). On extra person- INR 2000. For kids- INR 1000 (for 1-5 years of age group) and INR 1500 (for 5-10 years of age group).
If you are interested in sailing on a riceboat cruise and visiting the Mangrove forests in Chettuva lake, then you can choose-Sunrise Cruise (from 6 AM to 9:30 AM): INR 5500 per boat for 3.5 hours; or Morning Cruise (from 9 AM to 12 PM) : INR 4750 per boat for 3 hours; or Afternoon Cruise (from 12 PM to 3 PM): INR 5000 per boat for 3 hours, or Evening Cruise (from 3 PM to 6 PM): INR 5000 per boat for 3 hours; or Sunset Cruise (from 3 PM to 6:30 PM): INR 6000 per boat for 3.5 hours; or Full Day Cruise (from 9 AM to 12 PM and from 1 PM to 3 PM) : INR 8000 per boat for 5 hours.
INR 250 per 2 hooks would avail additional cost for fishing activity , which includes help from local fisherman.
Recommend to stay a minimum of 2 Nights to enjoy this blissful place completely.
You may enjoy in visiting Athirappally waterfalls, which is 75 km away (at 2 hours of drive).
You may also interested in spending some time at Nattika Beach, which is just 12 km away.
Don't forget to visit temples in Thrissur (because Thrissur is known for temple festivals with decorated elephants). And, Coconut Island is conveniently located to visit the temple near by.
The tariff may subject to change.
The Stay is subject to date of availability.
Accessibility: The Coconut Island is 22 km (45 minutes) from Thrissur railway station, 70 km (2 hours) from Cochin international airport, 12 km (20 minutes) from Guruvayoor temple, and 4 hours from Wayanad. The island is accessible only by boat and it takes 5 minutes from the mainland to the island by boat.
For reservations, please reach out at +91 98471 784 55 or +91 487 2420556.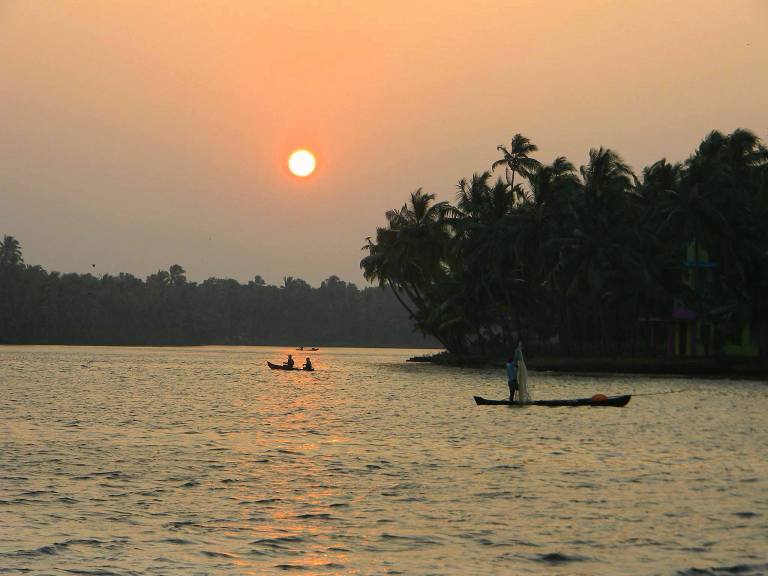 Visit this marvelous place and it surely will become your one of the most memorable moments that you will cherish for your lifetime!
Happy Travelling.
(Picture Courtesy: Mr. Suresh Panakkal Revi)
This blog was originally published on 'tippytraveltales'.