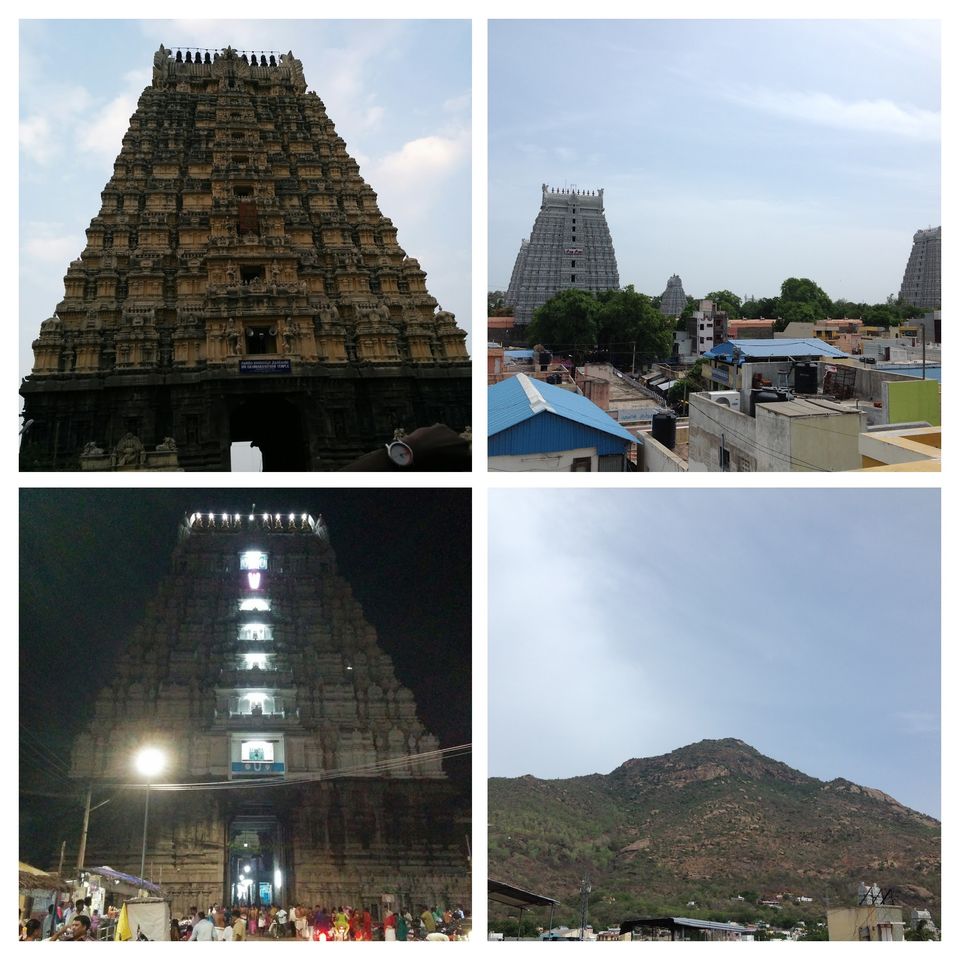 Giripradakshina under full moonlight
There is a place in Tamilnadu where huge crowd will gather during full moon day to worship Lord Shiva. Here Lord Shiva worshiped as Arunachaleswar and he is the form of Agni Lingam. Here the shrine or Shiva Linga was guarded in front of the large mountain called Arunachalam. Pilgrims used to come here for Giri-Pradakshin on every full moon day. We have planned for this trip and started our journey on Saturday from Hyderabad. There are no trains which will take you to Tiruvannamalai from Hyderabad on Saturday. So we have booked our tickets for Kacheguda- Madurai express. This train will start at 6'O clock in the morning. We reserved our tickets till Katpadi Jn , this train will reach this station by 08:30 PM. We took an auto rickshaw to Vellore bus station which was twin for Katpadi. There would be plenty of buses to Tiruvannamalai for the auspicious occasion. We traveled for 2 hours and reached Tiruvannamalai at 11:30 PM. We checked into a nearby hotel and rest for some time and ready to go to the temple. It is not necessary to book hotel, there are rest rooms available nearer to the temple. Here comes the journey of excitement.
Girivalam
There is a hill beside the temple complex. People used to walk around the temple under the full moon light. Thousands of pilgrims will arrive during that time and will walk around that hill barefooted. We can even see foreigners who will walk along with us. The complete circumference of the hill bottom was around 14 kms. We have started at 02:30 AM and completed the round by 06:30 AM. There are eight (Asta) lingas during this trip which were placed in all directions i.e. at cardinal and inter cardinal points. Below are the names of those lingas.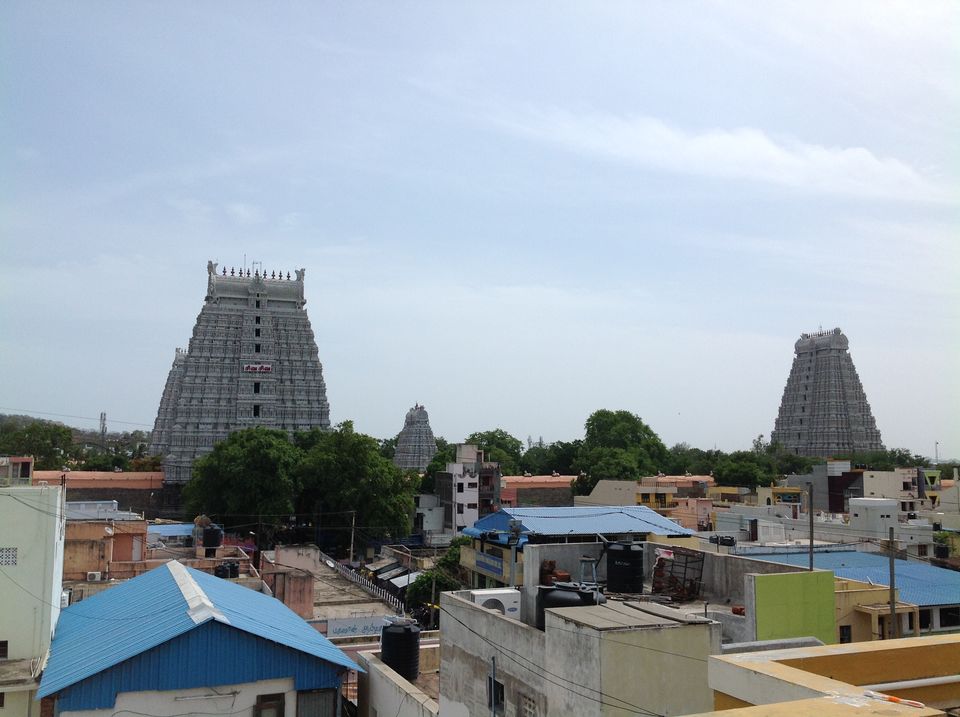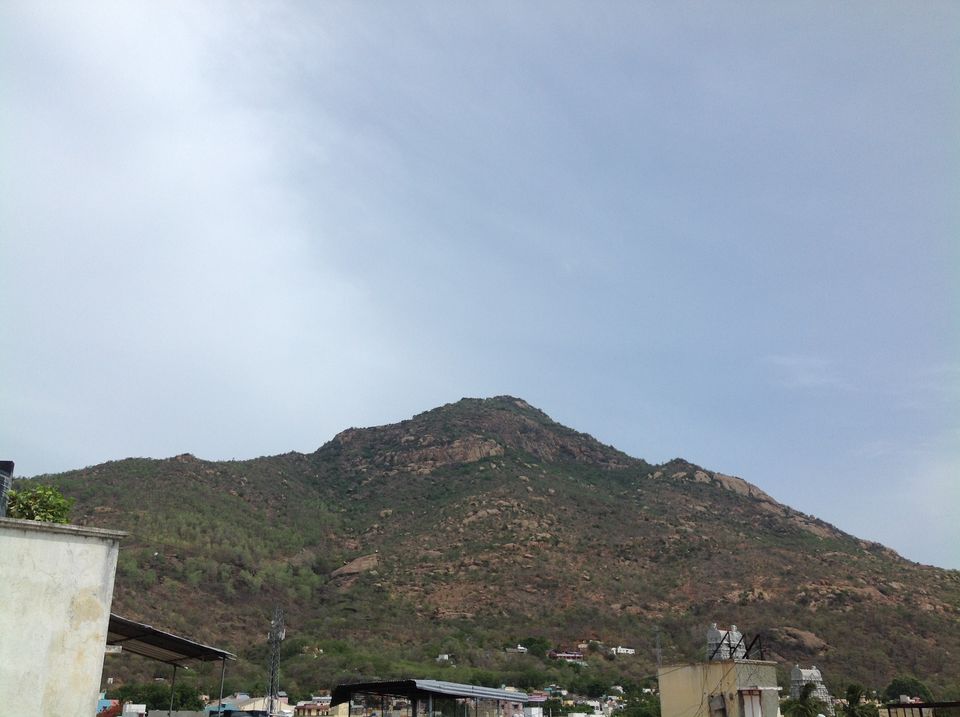 Asta lingams:

1.Indra Lingam (East)
2.Agni Lingam (South East)
3.Yama (Ema) Lingam (South)
4.Niruthi Lingam (South West)
5.Varuna Lingam (West)
6.Vayu Lingam (North West)
7.Kubera Lingam (North)
8.Esanya Lingam (North East)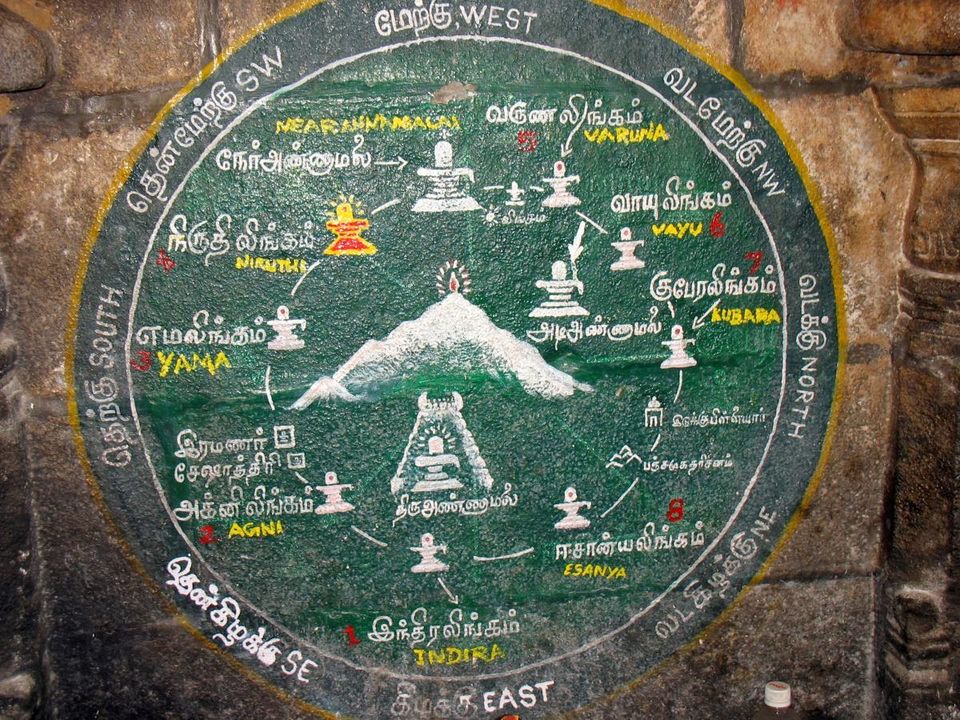 Along with these lingas darshan, there few temples we can visit.It was suggested to start at early hours to escape from sun light. Lord Arunchaleshwar Temple[Annamalaiyar Temple] was surrounded by tallest gopurams on all sides and one of the tower was more than 200ft. There are two types of Darshnams (free and 50/-rs) available .We have decided to go with paid Darshnam at 7'O clock and it was completed by 10'O clock. People believes that the light rays coming from the Moon will reach to the Shiva Linga [Agni Lingam]. If we worship during that time, we may observe heat in the temple premises as well.
There is another attraction here at Tiruvannamalai, Ramana Maharishi ashram which was very peaceful center. One who visited Tiruvannamalai should go to this place.
After that we had our breakfast and rested in our hotel for couple of hours.
We have a plan to go Kanchi on the same day which was around 140 kms from Tiruvanammalai. But there are very less buses operating between these two pilgrim sites, that's why we have decided to go Arani and then went to Kanchi.
Kanchi:
This is also known as "The City of Thousand Temples". If we're planning for 3-4 hours trip, we can accommodate to visit three temples in that duration. We have also decided to visit three temples as per our schedule.
1. Kamakshi Amman Temple [Shakti Peetham]
2. Ekambareswarar Temple [Shiva Kanchi]
3. Varadaraja Perumal Temple[Vishnu Kanchi]
These three temples were regarded as Mumurtivasam(abode of Trio). First two Temples were near to the bus station whereas the third temple was 4 kms from these two Temples.
Kamakshi Amman Temple: One of the 18 Shakti Peethas of Goddess.The Back-part of the Sati Devi fallen here.
Ekambareswarar Temple: It was also known as Shiva Kanchi, here Lord Shiva was in the form of Prithvi Lingam. In this temple complex, we can find Nilathingal Thundam Perumal temple, which was one of the 108 Divya Deshams of d. The temple complex was surrounded by four gopurams which are taller and height of one of the tower was around 180 ft.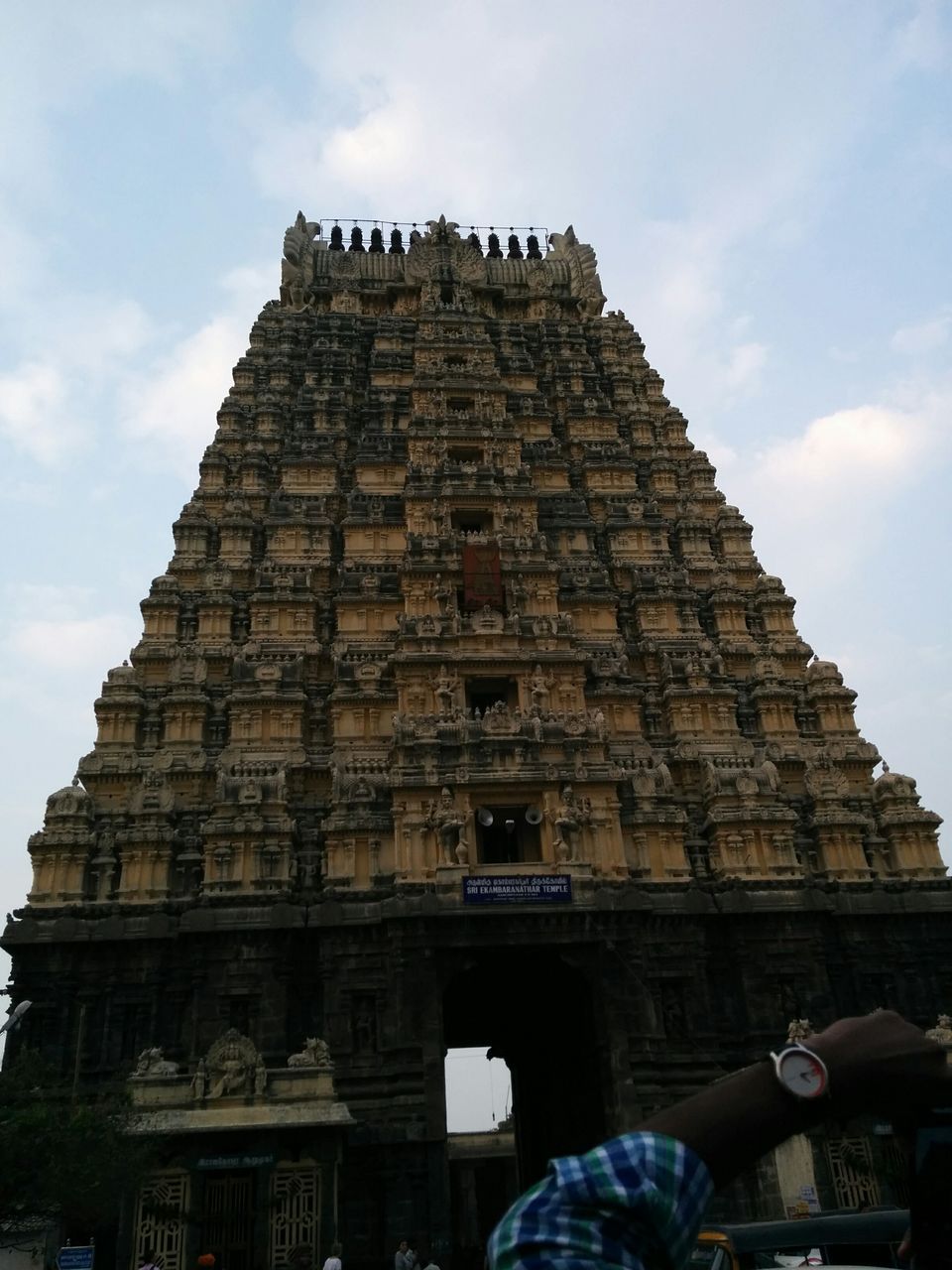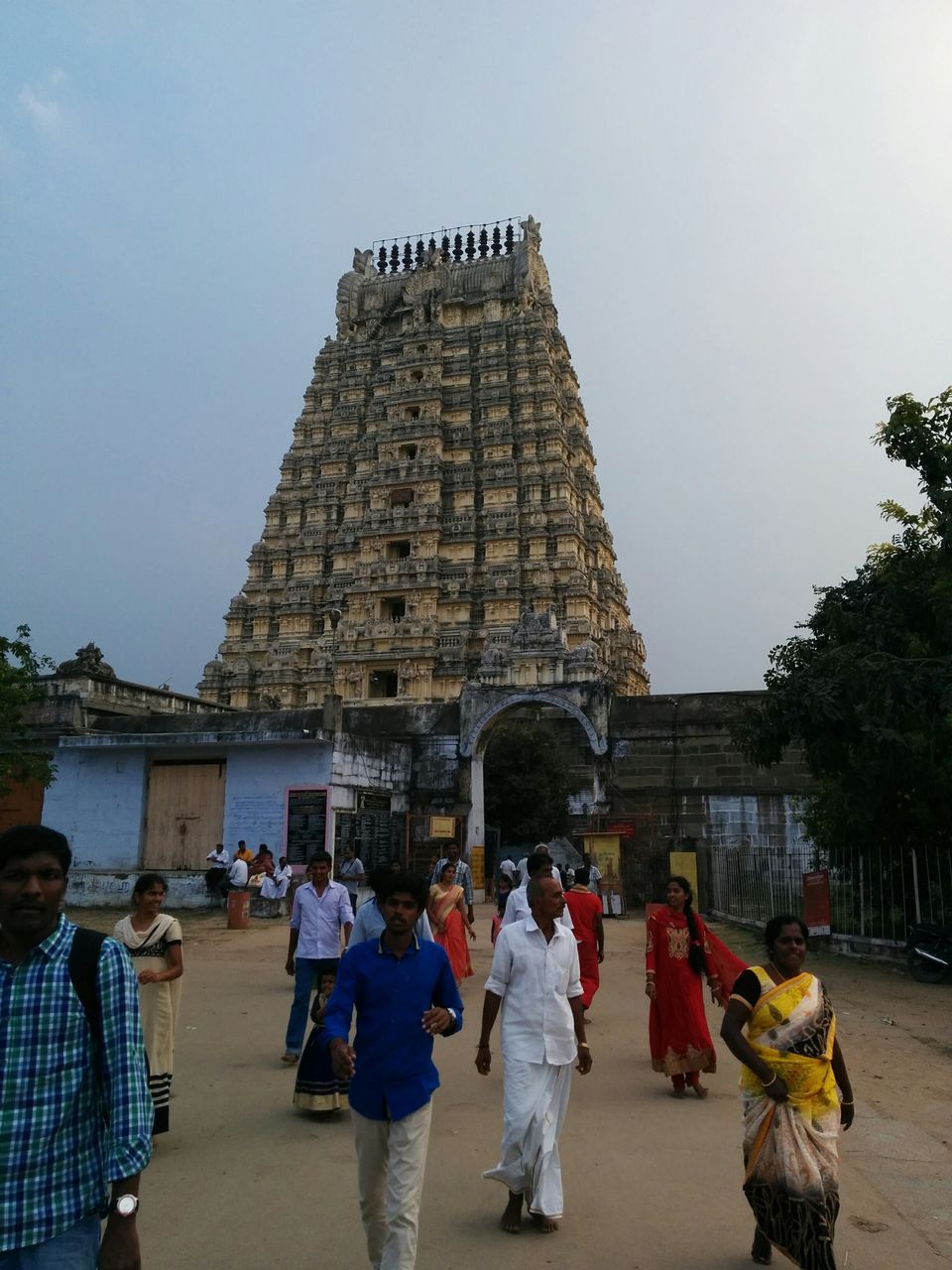 Varadaraja Perumal Temple: One of the 108 Divya Deshams and one of the most sacred places of the Vaishnavites. In Varadaraja Perumal Temple, we can find Gold and Silver lizards. As per hindu mythology, people believed that who prays Varadaraja Perumal and touches these two lizards will be out their chronic diseases. This temple will be closed by 08:30 PM.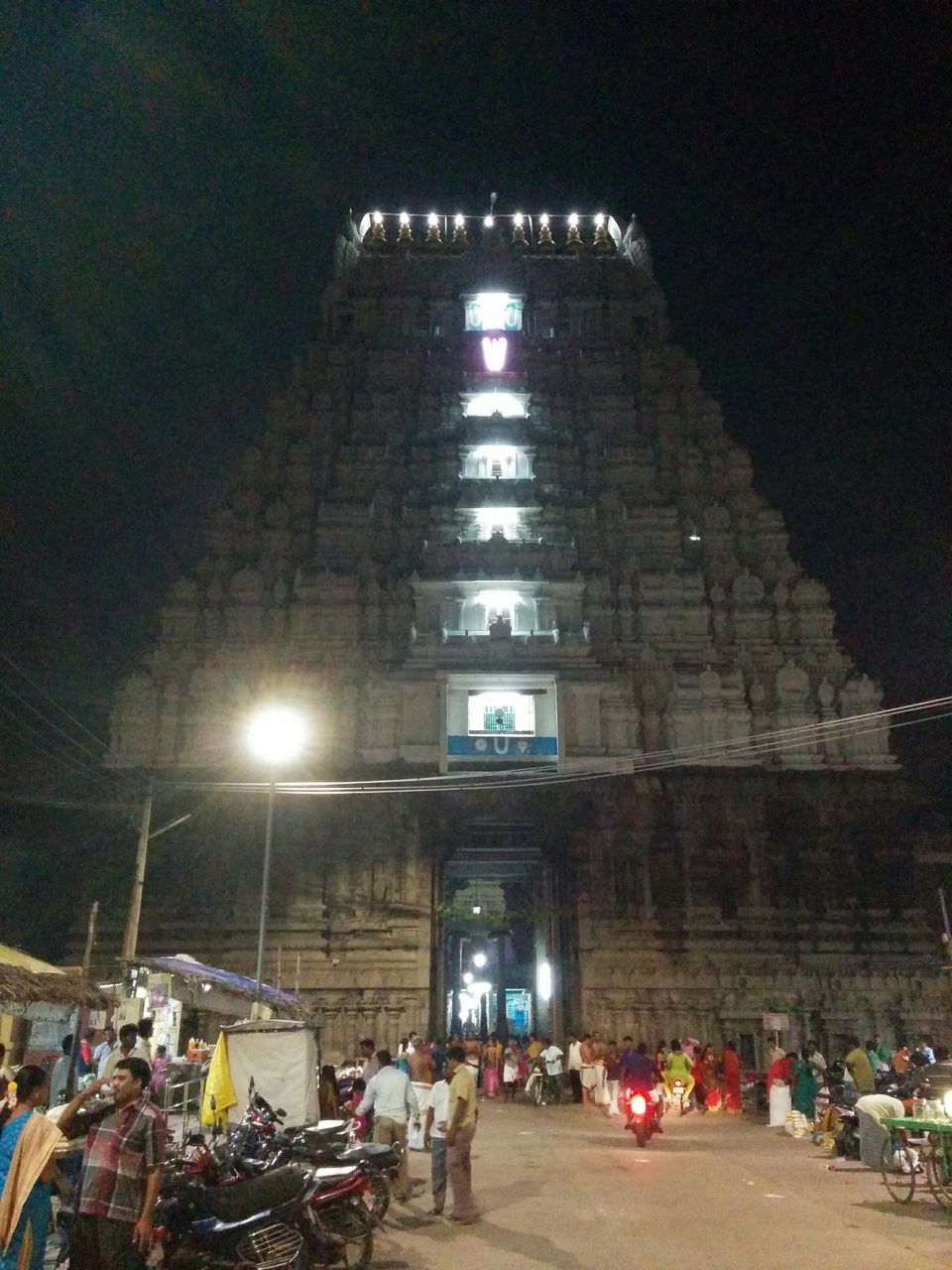 We have completed our Kanchi trip and started to Vellore which was around 60 kms to catch our train Madurai-Kacheguda which was scheduled at 23:20 in Katpadi Jn and reached Kacheguda by 02 PM.
Must watch scenes during train journey.
Hill view and Full moon at Piler Station, train arrives between 07-7:30 PM.