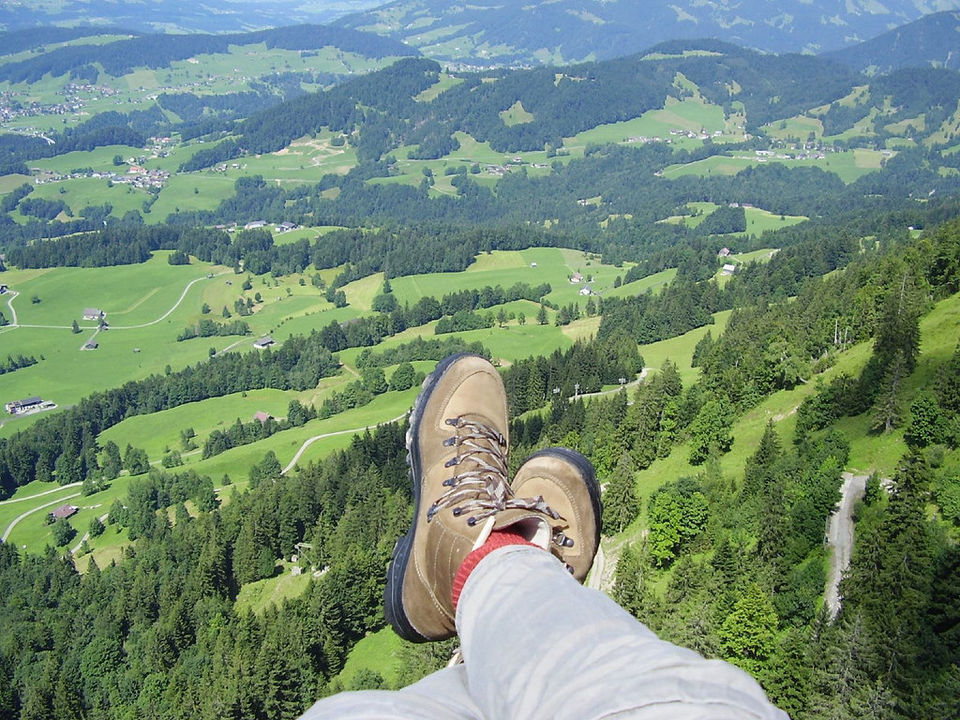 Explore the unknown!
As Homo sapiens we struggle with 'What to eat?' As travelers with 'Where to go next? There's no cure prescribed for our wanderlust than to travel further. If you're possibly done striking off all the known, must visit destinations suggested by family, friends, colleagues and dozens of online sites, here's a list of absolutely unexplored destinations, (even the second page of Google won't tell you about it) to add to your bucket list just because hey, there's no stopping us.
Amadubi, Jharkhand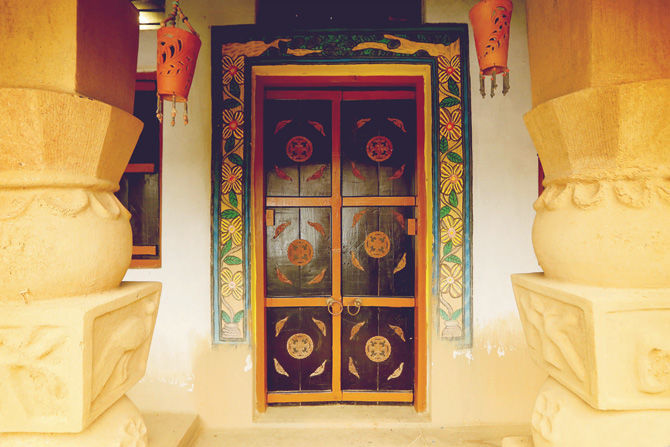 Nestling at a distance of 65km from Jamshedpur, Amadubi is the home of the Pyatkar scroll painters. Pyatkar painting is one of the oldest forms of tribal paintings in India. The painters paint on scrolls made from leaves and barks of trees, relating the legends of the past, through a series of pictures. The village has the eternal attraction of nature and a fascinating tribal culture and tradition. Website
Things to do: Dive deeper into history by visiting bevy of temples, Rajbari temple; Trivineshwar Temple, Dasbhuj Mandir, Paanch Pandavas; Binge on local delicacies such as ud-pitha (steamed rice dumplings with lentils), gud-pitha (with jaggery) or zil-pitha (non-vegetarian); tap your feet as you enjoy the tribal dances to the beats of mander and dhol in the Akhara (an open stage); please add Pyatkar Painting, Tasser/Silk Scarfs, Shawls and Dokra Crafts to your cart.
Best time to visit: The best time to visit artists at work is September to March.
Parule and Bhogwe, Maharashtra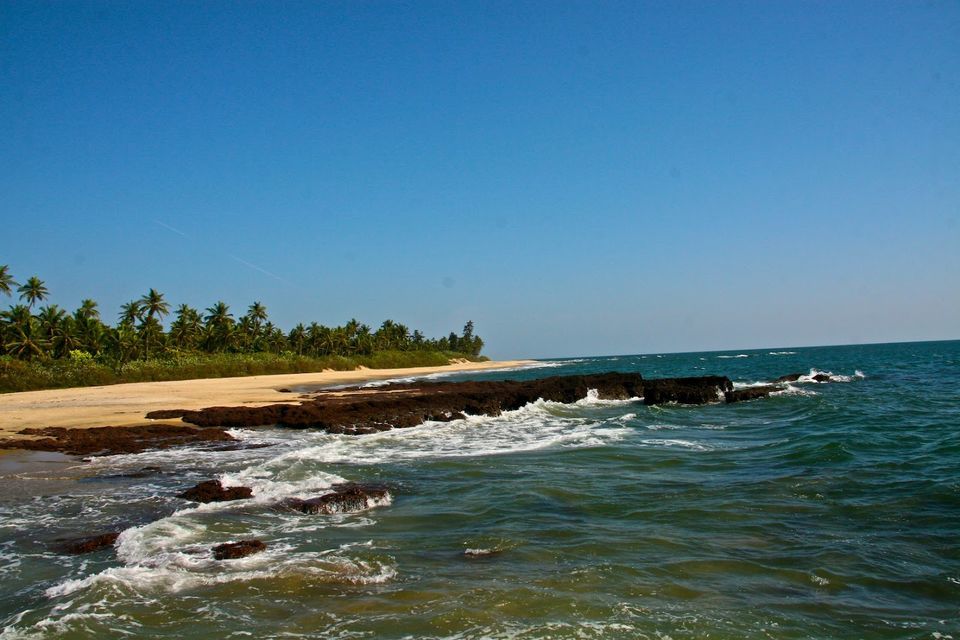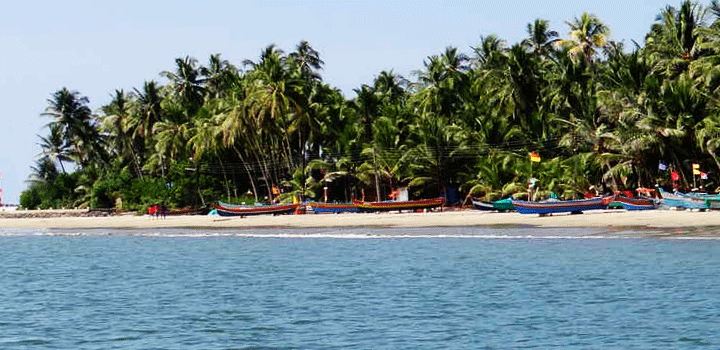 Parule and Bhogwe are undeniably the best kept secrets of Maharashtra's Sindhudurg district. Built around a Surya temple, Parule was once Parulya gramam where the rays of the setting sun touched the idol before vanishing over the horizon. The temple's renovation may have curtained this phenomenon, however the beauty is still intact. Bhogwe beach, about 6 kms from Parule is endowed with foamy waves washing off silvery white sand. This beach enjoys yet another magnetic characteristic, that is being a habitation of dolphines.
Things to do: Live the farm life at Maachli; relish Malvani cuisines; dangle your legs in a natural stream for a natural fish spa; morning nature trail to a shepherd's temple; stay in bamboo cottages overlooking the sea; visit Devrai for bird watching and Kille Nivati Fort to watch the sun set; take out some time to vist Tarkali beach.
Best time to visit: Winters (September to February) are the most ideal time to visit Parule and Bhogwe.
Loacted at a distance of 12km ahead of Karwar, this riverside hamlet is perfect for the eco-conscious adventurist in you. Uplift your spirits with activities like- canoeing, kayaking, flat-water rafting, tubing etc offered at Camp Riveredge Paradise. For white-water rafting head to Kali River Lodge at Dandeli or Devbagh Beach Resort, on an island off Karwar.
Things to do: Indulge in water sports; savor the sea food; sightseeing.
Best time to visit: October-February.
Damro charms with thatched bamboo houses, swaying suspended bridges, and laid-back lifestyle of the locals. The longest hanging bridge at Damro, sways gently over the Yamne River at the village of Adi Padam tribe, popular for their excellent war and defense skills. Renowned for its tranquility, the place is surrounded by a lovely forest known for its Gaur, a bison that has been trained to come out in the open with the promise of some salt.
Things to do: Learn about their unique Donyi-Polo culture; try the local staple of smoked pork, lai (leaves), raja chilli chutney and apong (rice beer); hike and stay at pretty cottages. For stay inquires visit Abor Country Travels & Expeditions
Best time to visit: November-May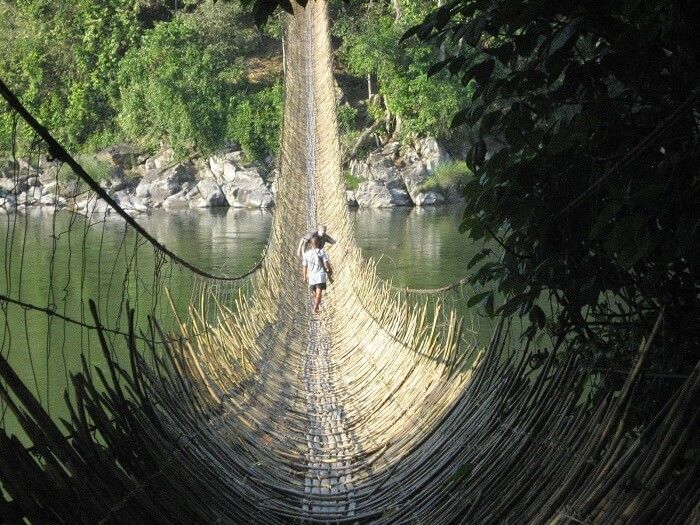 Remember studying about the great Chola empire in your history textbooks? Time travel and marvel at the Chola culture and creations here and now. Situated 12km from Chidambaram and 2km east of Veeranam lake, Lakshmi Vilas is a heritage hotel housed in traditional landlord's bungalow (Pannaiyar bangla) built in 1855. Replicating the Chola period architecture, the heritage bungalow spreads on a sprawling 4 ½ acres property and is a rare blend of ethnic elegance and hospitality par excellence.
Things to do: Visit the famous Lord Shiva temple; get your fortune read by a parrot; play traditional games such as Pallankuzhi (board games played with seeds) or Goli- Gundu (marble-stone balls)
Best time to visit: October-March
Majuli is the world's largest river island situated in middle of Brahmaputra, Assam. Majuli, the pearl island with its monastic institutions and ethnic and cultural mosaic, is a large island which lies north of the main channel of the Brahmaputra, presents a very different appearance. The land lies low, the population is comparative sparse, and extensive tracts are covered with high grass jungle and forests, which is rendered particularly beautiful by luxuriant growth of the creeping cane. The Garamur Satra is one of the royal satras of the Majuli Island.The fragile environment, magnificent cultural landscape and heritage makes Majuli is an aspirant for the UNESCO World Heritage tag.
Things to do: Stay in bamboo cottages; get a fish to your bowl of rice; go fishing; catch stunning sunsets; riverside walks to nearby tribal settlements.
Best time to visit: The Raas festival Oct-Nov is a great time to visit. Monsoons too! (From July-September)
Poppalwadi, Goa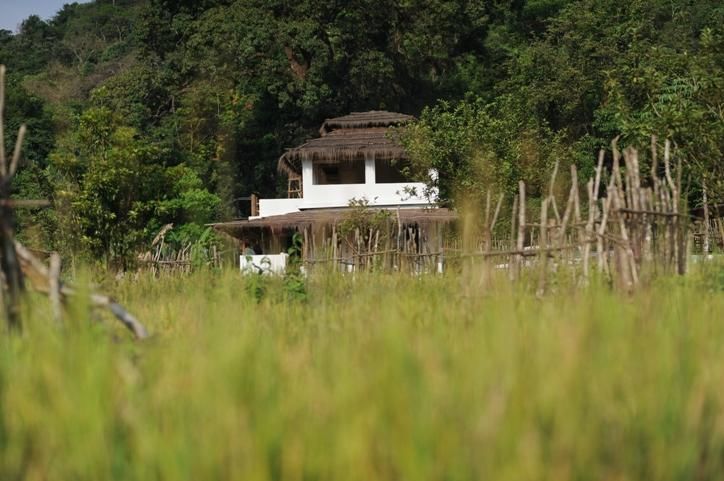 Located 600m above the sea level on the Goa- Karnataka border, Poppalwadi is enormously opposite of the Goa we know of, making it an emerging off beat destination. With no, electricity, phones and roads Off the grid owned by owned by Sylvia Kerkar and John Pollard, a wife and a husband team, offers one of its kind home stay experience efficiently adapted to this remote life.
Things to do: Stay in teepee tents with attached bathrooms; try oven-fired pizzas, homemade breads and barbecues; treks; night safaris; drives to Dudhsagar waterfall.
Best time to visit: All year around.
Because bird watching is just too mainstream! Equidistant from Udaipur and Jodhpur, Jawai Leopard Camp is located upstream of Jawai Bandh, one of western Rajasthan's largest reservoirs. The place is a home to flamingos, geese, cranes and other migratory birds. However, Leopard spotting remains its chief attraction. Wildlife trails may also reveal Indian wolf, sloth bear, antelope, which co-exist with the Rabari community.
Things to do: Stay in tents; jeep safaris; wildlife photography, of course!
Best time to visit: October to early April
Also refered to as Shimla of Chattisgarh the hill station is packed with gorgeous green valleys, dense forests and gushing streams. The small village is perched on an altitude of 1000 metres and is the home of tribes like Manjhi Majhwar, Kanwar and Pahadi Korwa. What makes Manipat immensly popular is its Tibetan settlement making it the 'mini tibet' of India. Major attraction is the Dhakpo Monastery. Website
Things to do: Stay in swiss tents; visit Tiger points, Fish point, Mehta Point and Pharphatia; Tibet Refugee Camp; engage in the delicacy of Tibetan food by ordering thupka, momos and bamboo rice.
Best time to visit: Monsoons (Late June to Early September)
Winters (October to March)
Keralan art and culture continues to majestically bloom in a region less known in the God's own country. Just 10 KM drive from Trissur connects you to Urakam where Clayfinger Pottery teaches you to turn earth into things of beauty. The compound is nestled in a rustically idyllic space with a sprawling 15000 sqft premises. Clayfinger allows you to discover/hone your skills at clay modelling from experts around the world.
Things to do: Visit the pottery village, ancient and historical temples; Countryside trekking; fishing; Keralan cuisine.
Best time to visit: October to March
Add the above places to your bucket list right now and go before they go mainstream.