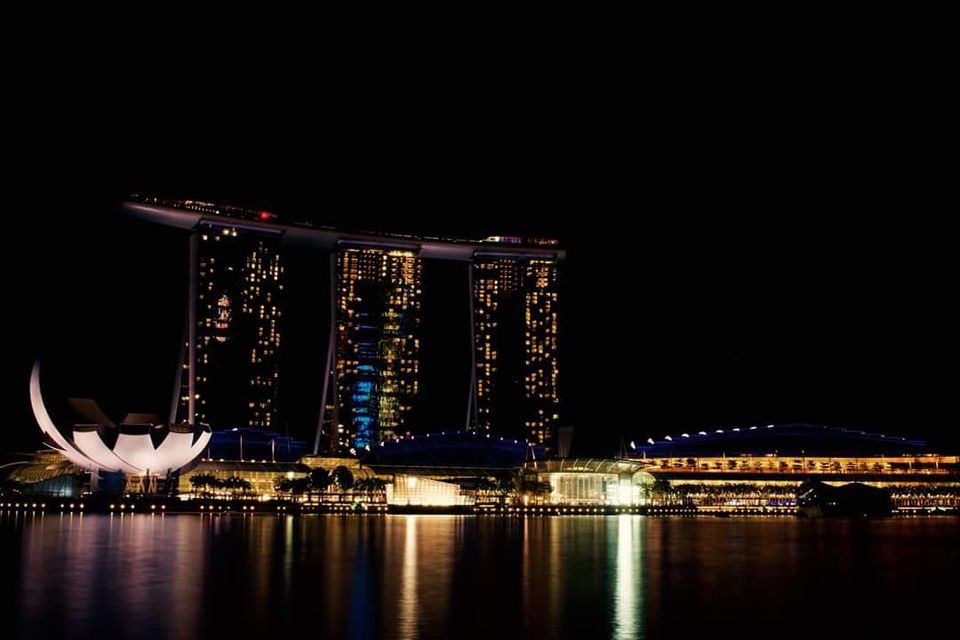 When you consider traveling in Asia, few countries can get as amazing and cosmopolitan as Singapore. I traveled to Singapore for the first time in 2013 and as destiny has it, have been traveling there every year since then. During my three visits to this wonderful nation, I explored a variety of things, ideas, locations and activities. Huh! Who said there's nothing 'great' to do in Singapore? You can live here for a month and still find so much to do.
Singapore is a modern city and island in South East Asia that offers its visitors with some incredible options to take pleasure in the idea of traveling. It's pretty famous with people because it has an extensive connectivity to almost all wonderful countries in South East Asia and is perhaps the only of its kind to cater to the needs of natives from around the globe.
If you're still wondering why you should travel to Singapore? Here's the answer:
1. The Culture
You'll find people from so many different ethnicities in this small country. Singapore has 4 official languages: English, Malay, Tamil and Standard Mandarin. And keeping the usual traditions, religions and beliefs aside, what you'd like about the place is that it's so versatile and interesting on a daily basis with the numerous fiestas and events that keep coming along. If you're there, please do a little research about the upcoming fests and attend a few of them to enjoy the spectacular displays of food, fashion, art and customs.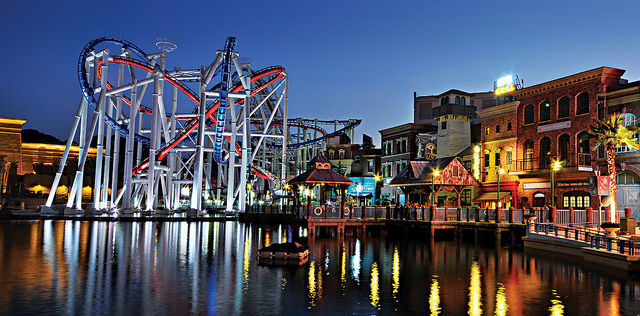 This one place is all it takes to unwind and take pleasure in a variety of things at one great location. You'd love the cable car ride that takes you there, giving you beautiful views of the city and then what will bowl you over is The Universal Studios that is so huge, magnificent and entertaining that you'd never want to come out of the world it holds. And it really doesn't end here because there's an amazing Adventure Cove Water Park, the S.E.A aquarium, the trick-eye museum and an assortment of varied restaurants and eat-outs. You can never get enough of this place.Credits: William Cho
3. MacRitchie Tree Top Walk
This is your perfect getaway if you don't want the high rise buildings, the broad based environment and artificial marvels. The central attraction of the long walking trail is the Tree Top walk that connects the two highest points in the Mac Ritchie reservoir. You can't see a single building from the 250m long bridge and are only surrounded by trees, plants and birds. It's considered the highlight of various long hiking routes and it can certainly satiate your desire to be with nature.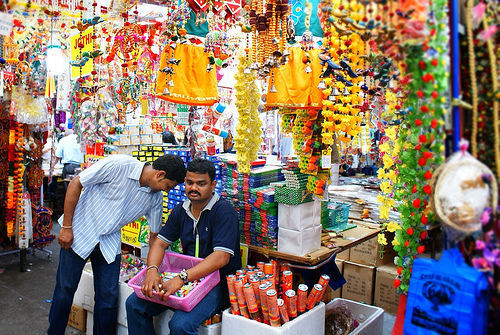 As soon as you enter this area, you'd forget you are even in Singapore. Little India is like this miniature version of India where there are countless Indian restaurants and hotels. The supermarts sell all the Indian stuff and there are numerous shops selling souvenirs and stuff. If you are an Indian, Little India can be your savior if ever you feel out of place or crave your favorite parathas, biryanis or rasgullas. And, if you are not an Indian, this is a must visit place to feel the spirit of India in the midst of Singapore.Credits: Khalzuri Yazid
5. Laser Shows
I have a particular fondness of the vast number of laser and light shows that you witness at so many places in the city. Every evening, at the Marina Bay Sands, there's a free laser show that's bound to amaze you with its exquisiteness. There's a light show right next to it in the Gardens by the Bay that is guaranteed to take you to an altogether different world. Also, you can watch a wonderful show at Sentosa. I watched the one named: 'Songs of the Sea' and it was beyond fantastic.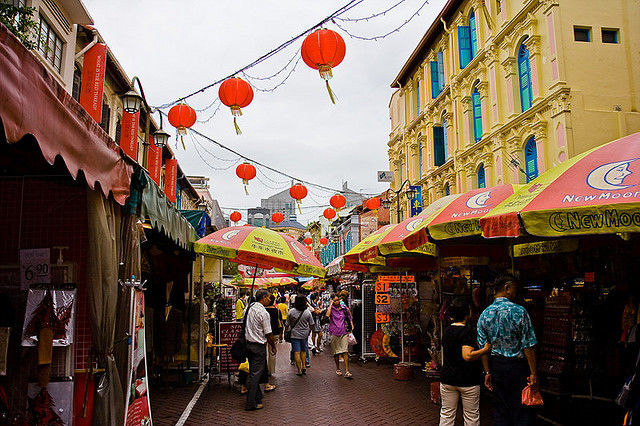 This area again makes you feel like you're in China and gives you a view of the pagodas and buildings of the sort you'd see in the Chinese towns. China Town is a bustling location for wonderful shopping, great food options at reasonable rates, the whole essence of Chinese heritage and culture and the Tooth Relic Temple and Museum.Credits: Sungjin Kim
7. Food
Singapore offers you with a wide variety of international food options and some of the coolest restaurants in Asia. Eat out at the Hawker's Street of China Town, the Annalaxmi restaurant at Little India, the Marche (European Market) restaurants, NOX Dine in the Dark place or one of the hip eatouts at Arab Street. There's great food all around you. I attended the World Street Food Congress at Singapore this year and ate some remarkable stuff. Keep your eyes open, people!
8. Party choices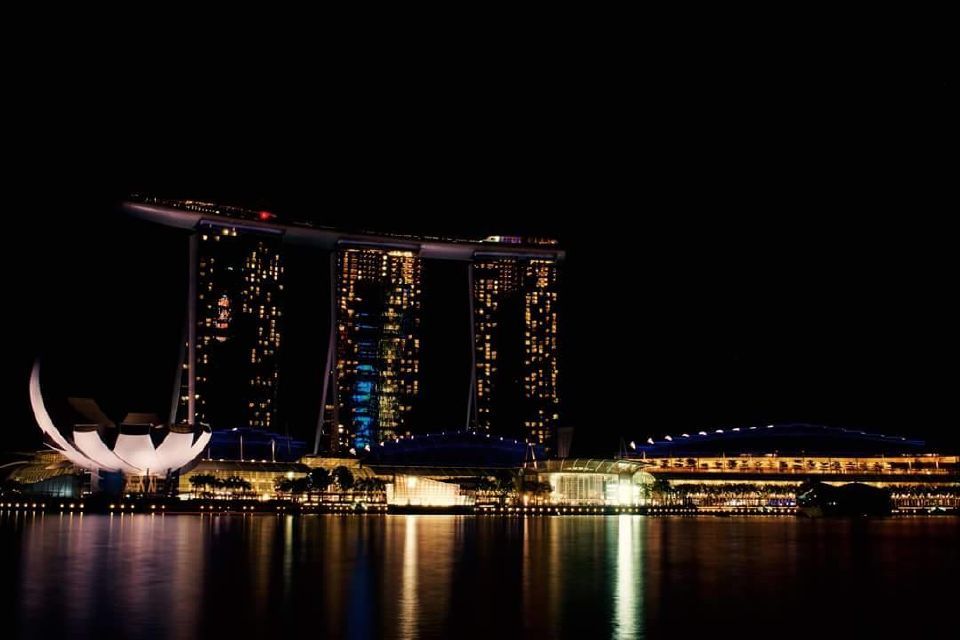 Yes, you are at the right place if you want to party at some of the most brilliant locations. Clarke quay is hugely popular with youngsters where there are a wide variety of pubs, discs and clubs. Or even better, go to Ku De Ta or One Altitude for the most amazing experience as you party right on the top of Singapore overlooking the best of scenes comprising the Singapore skyline. Credits: Gautam Singh
9. Shopping
Yes, if you are a shopaholic, Singapore again is an amazing destination for you. There are several magnificent malls presenting a glorious collection of clothes, footwear, bags and the like. Stop around Vivocity, Orchard Central or the Clementi Mall and you'd be overwhelmed. If you rather enjoy street shopping, check out Little India, China Town or the best of all: Bugis Street. Bugis is all you would have wanted. Believe me, all of it!
10. Museums and gardens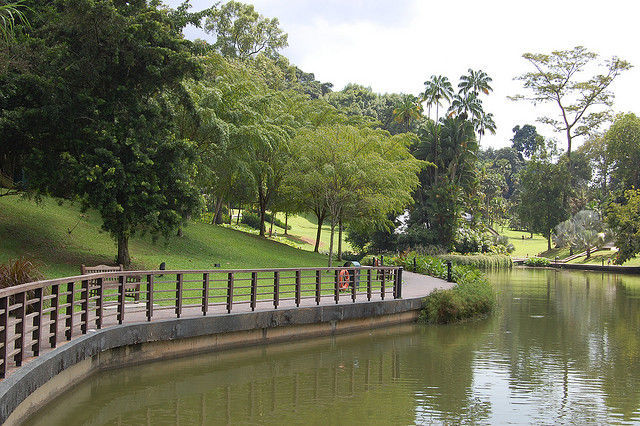 Again, so many options. There's the wonderful Alive Museum, the Asian Civilizations Museum, the Singapore Art Museum or the National Museum of Singapore amongst many others. And then you can stroll around the beautiful Botanic Gardens, spend hours at Gardens by the Bay, enjoy the Southern Ridges or bike around the East Coast Park.Credits: Edwin LeeSingapore doesn't get over yet. The more you stay, the more you'd find. It has a great transportation in place and is super safe even if you wander around at midnight. If this doesn't satisfy you, better yet enjoy the river safari or go to Pulau Ubin and add on to the stuff in your itinerary. Aren't you convinced even now?
Frequent searches leading to this page:-
Places to visit in Singapore for couples, Singapore tourism package from India, things to do in Singapore on a budget, Singapore tourism, best places to visit in Singapore, Singapore family tour package with airfare, things to do in Singapore for couples