For a long time now, I have been fascinated by this part of the country. Unfortunately though, I haven't had the opportunity to travel to Jammu and Kashmir as much as I'd like to. But all this changed last year when I set out to explore this beautiful, beautiful land! I explored all the popular places including Gulmarg, Sonmarg, Ladakh and it was truly an experience I will not forget.
But what surprises me about Jammu and Kashmir is the lack of information about the small picture-perfect towns, villages I saw on my many drives! To cut my long background story short, I sat my husband down one fine day and pestered him to come out with all of Jammu and Kashmir's secrets (a local does know best)!
A disclaimer before I begin: I have crossed two of these places the last time I was in Kashmir but haven't visited any. But from what I hear, if you want to see Kashmir's pure beauty – this is just where you need to go!
Bhadarwah, Doda district, Jammu
Known as the 'land of snakes', Bhadarwah is about 200 km from Jammu. It takes only about 4 to 5 hours since the new highway is a blessing. The road to Bhadarwah is splendid and if the views are anything to go by, the town itself is spectacular. Fondly known as mini Kashmir, it is located on the foothills of the middle Himalayas.
Quiet and peaceful with its singing rivulets, cascading hills, lush meadows, this beautiful town is a must-visit for everyone who is looking to get away to a 'really' quiet place and I mean really, really quiet.
The Halyan River flows through this small town and there are quite a few places to see including the Bhaderwah fort which is surprisingly in great shape and the umpteen villages, valleys and temples located about 20 km from the city. There are quite a few resorts and hotels here, but you must book in advance to avoid any last minute confusion!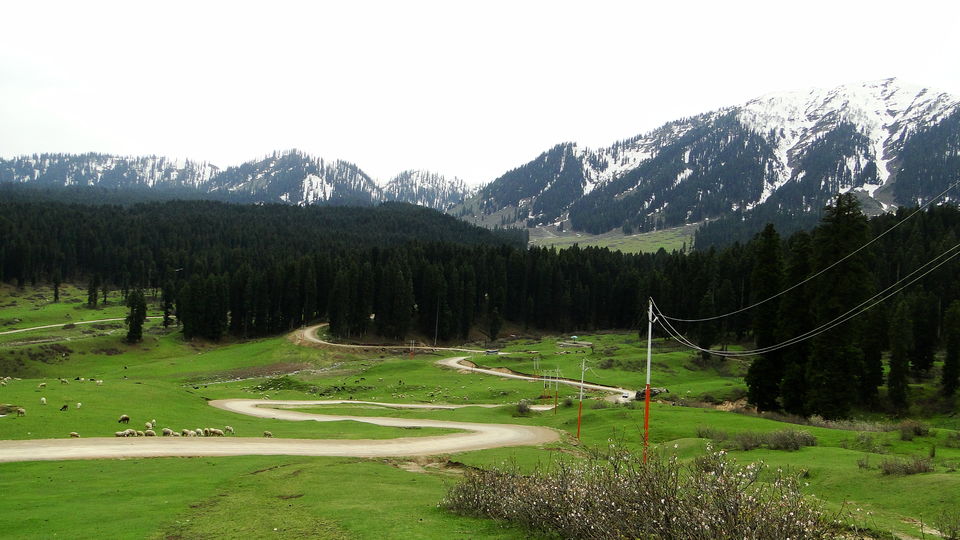 Kokernag and Verinag, Source of River Jehlum, Kashmir
Yes, it's a double treat!
Kokernag is a well-known area in Breng Valley and there are quite a few stories about how the name came to be. It is famous for its lush gardens, largest fresh water springs and surreal beauty. It is located about 85 km from Srinagar and takes about 3 hours with enough pit stops on the way.
Anantnag is one of the most beautiful places in Kashmir so one can almost visualize the beauty of Kokernag. Do head to Daksum when you are in Kokernag. I often wondered if there is any truth in the statement "Kashmir is paradise on earth" and from one traveller to another – you have to see it to believe it.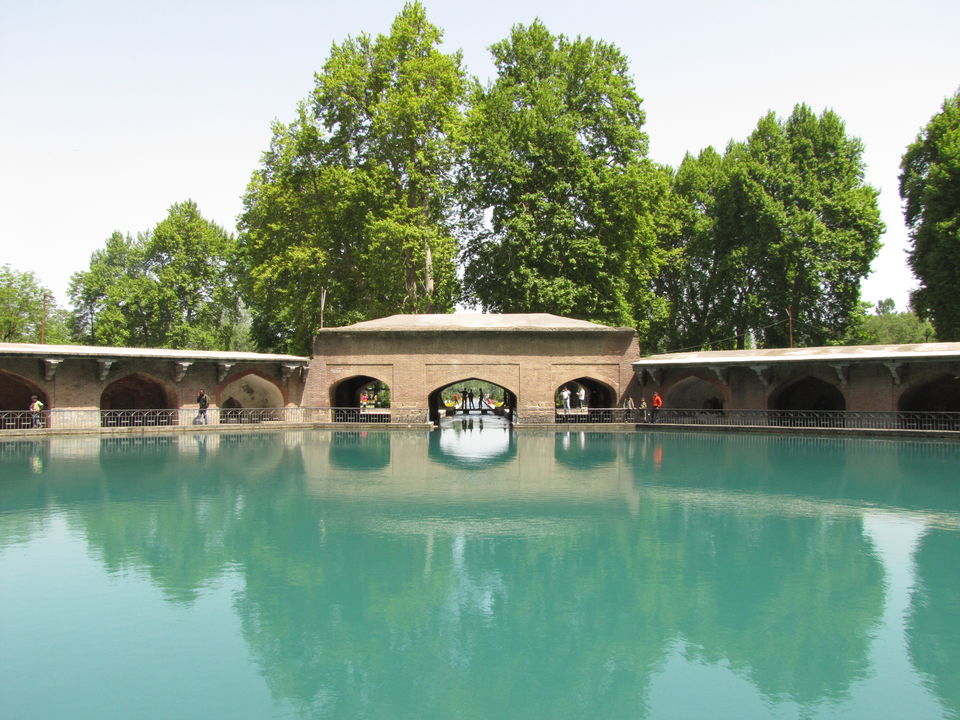 Located about 30 km away from Kokernag, Verinag is very well known for the Verinag spring. It is said that the spring never dries up nor does it ever over-flow! This spring is also considered to be the source of River Jhelum. Both towns are shrouded in mystery and the origins of their names are yet to be factually proven though the mythological stories are spellbinding.
Quite recently a number of resorts and hotels have come up in both places and though most tourists spend half a day here, you can choose to spend 10 long days in the beauty, comfort and warmth of these two towns.
Doodpathri, Budgam district, Kashmir
Doodpathri or Valley of Milk is the most popular town out of the three though it still boasts of an unexplored charm. Doodpathri is one of those rare places which offer something for every kind of traveller. And though it is visited by thousands of people every year, it remains as pure as ever.
Located about an hour from Srinagar, the first thing you notice about this town is the water, which is as white as milk (it is also freezing cold, throughout the year). Most of the people I spoke to vehemently suggested I visit Doodpathri during the winter season though a few people stuck by their memories of a glorious summer here.
There are not too many places to stay here yet if you'd like to spend a night here, stay at one of the camps after inquiring from the locals.
This year I plan to visit all three places and experience a lesser known side of Jammu and Kashmir. Though finding places to stay in any of these places requires a lot of leg work, here are a few places you can choose to stay at when in Srinagar.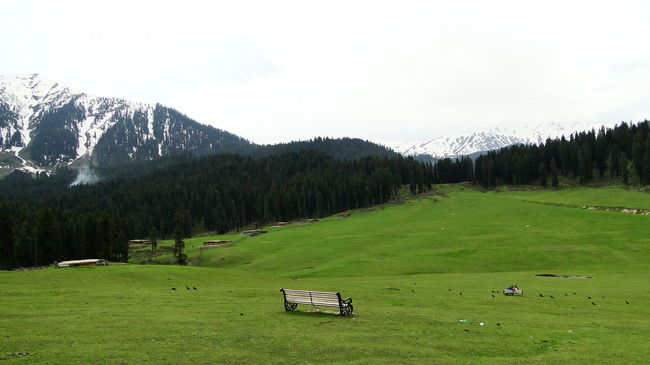 When in Srinagar, stay in a houseboat.
The experience of staying in a houseboat is unlike anything you would have done before or will do. It's absolutely spectacular to wake up in the middle of the night and find yourself floating in water! The houseboat has everything you can possibly need and more including WiFi, laundry, television, a lovely balcony and yummy food!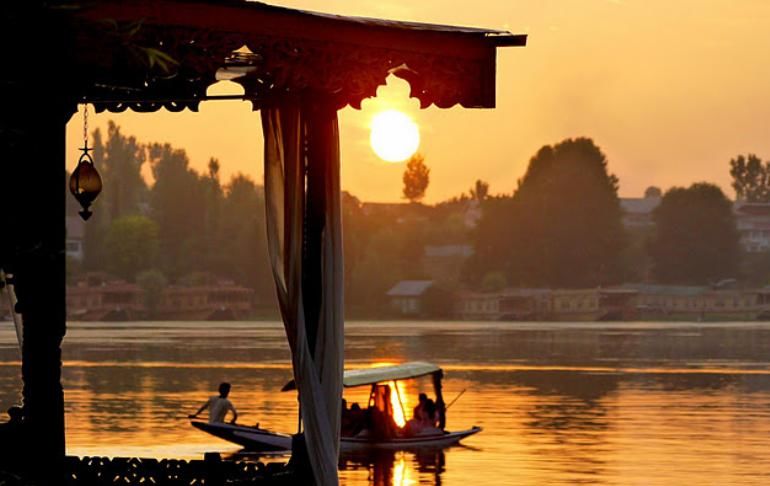 If you are looking for a warm, comfortable holiday, this is definitely a great choice! A perfect balance between traditional and contemporary, this houseboat experience is certainly a class apart. The hosts are very welcoming yet not intrusive and offer you information about the city as well as places around - trust me this is a huge plus! Considering the valley is so huge and you want to see everything at once!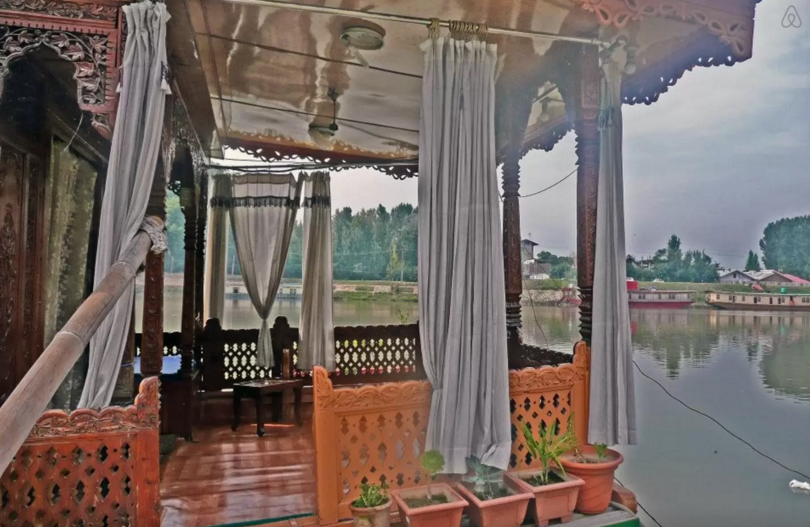 A little on the expensive side, The Heritage is a good choice if you are looking for a comfortable holiday. Located in Raj Bagh, the hotel makes for a comfortable property. The food here is exceptionally good and is located at a very convenient distance from everything of prominence.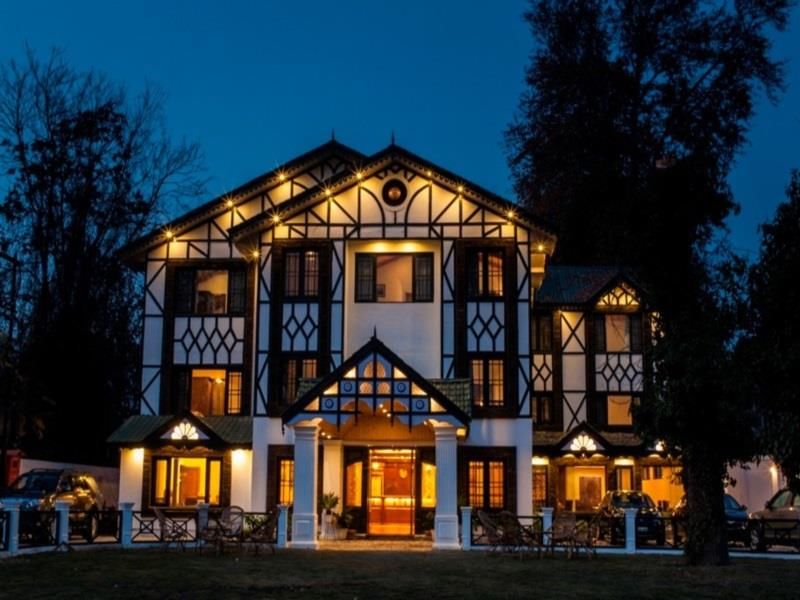 Frequent Searches Leading To This Page:-
best 3 places in jammu and kashmir for holiday , kashmir tour packages for family , top kashmir tour packages for honeymoon, kashmir group packages , sports activities in gulmarg , top activities in kashmir , top valley to visit in srinagar , budget hotels in kashmir , best local site seeing in kashmir , srinagar best food , adventure in kashmir