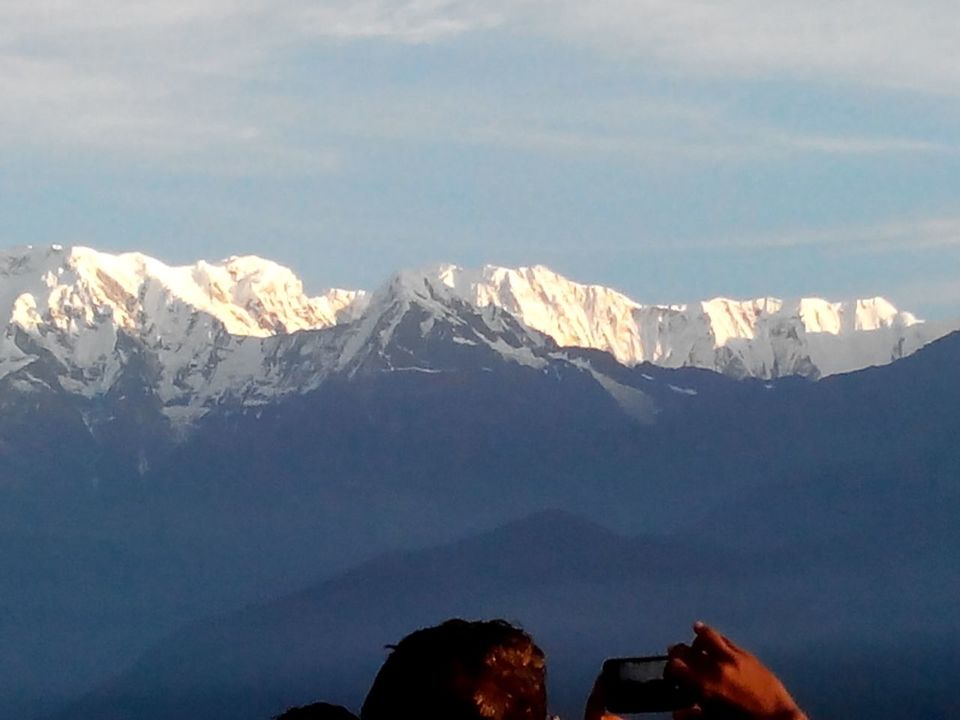 After 25th April 2015, when Nepal was hit by destructive earthquake, many historical site, monument, tourist destinations and even lives of Nepalese people affected in a few seconds. Despite all, Nepalese people have never lost their hope.
Even after 6 months of this disaster, many people specially foreigners are still wondering whether it is a good idea to visit Nepal or not. Well, the answer is "Yes, it is."
Tourism in Nepal is a medium of employment for tens of thousands of people in Nepal. Just by coming to Nepal and visiting the amazing places, you will contribute towards the long-term rebuilding process of Nepal.
Now, Nepal is hoping to welcome tourists back to the country. So here are some reasons why you should visit Nepal:
Its Still Safe to go to Nepal: On May, 2015, Nepal Government has released the official press ensuring Nepal is safe for tourists.

Nepal still has 8 world heritage sites enlisted by UNESCO, out of which only 3 were affected.

Nepal is still stunningly beautiful with its snow capped mountains, beautiful forests, icy waterfalls, and rich flora and fauna.

Mouth Watering Nepalese Food At Even Better Prices

FCO (Foreign & Commonwealth Office - UK) Has Given the All Clear

Experience more than 150 ethnic groups with diverse culture, tradition and lifestyle flourish in the land of Nepal.

Trekking in Nepal is still amazing- Only two out of Thirty five trekking routes were affected by the earthquake.

Nepal is known as the world's only Hindu Kingdom, Buddhist as well as Hindu beliefs predominate here, with both religions co-existing in harmony.

Nepal is home to the Annapurna Region which is known for having some of the world's best trekking routes.

Nepal is famous for Architectural handicrafts and art works souvenir

"We are broken, not finished" is the slogan of every touristic place in Nepal which shows Nepali people are waiting to serve you again.

Closer to nature 35% of the land in Nepal is covered by forest, with much of the remaining terrain taken up by paddy fields, mustard plantations and, of course mountains.

Nepal, a culturally and ethnically diverse nation is always in the festive mood.

Multiple volunteering opportunities in Nepal to serve humanity.

Nepal contains one of the ten best rivers in the world for rafting.

Seven of the world's highest peaks are situated within Nepal.

English is widely spoken in Nepal.

Birthplace of Lord Buddha, a place of pilgrimage.

Enjoy Skydiving and Paragliding in Pokhara.

Experience the world's longest, steepest and fastest zip flyer that is located in one of the most beautiful location of the world.

Hassel free visa and low cost travel compared to other destinations.

The culture and people of Nepal are amongst the friendliest in the world

Value For Money Nepal is surprisingly affordable.

With over 856 known species, Nepal is a bird watcher's paradise.

Chitwan National Park, Nepal's first national park and home of the Bengal tiger, gharial crocodile and one-horned rhinoceros.

Kopan Monastery is a Tibetan Buddhist monastery near Boudhanath, on the outskirts of Kathmandu.

Patan Museum falls under the UNESCO's World Heritage Sites and was inaugurated in 1997 by Late King Birendra Bir Bikram Shah.

Natural Bungee Jump from 160 meters.

Do Meditation Take a meditation course in Lumbini, Bhairahawa or in Bouddha, Kathmandu.

Light, Camera, and Action: Become a photographer in Nepal. Capture Nepali people, places, culture, traditions, and breath-taking Himalayas and greenery valleys in your camera and share them on your Instagram profile like me ;)
Don't wonder anymore and plan your visit to Nepal. Listen to your heart and you can hear the mountains calling you. Nepal is calling you.