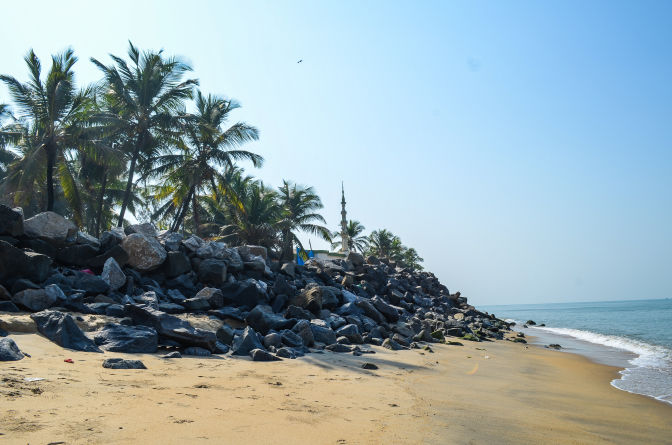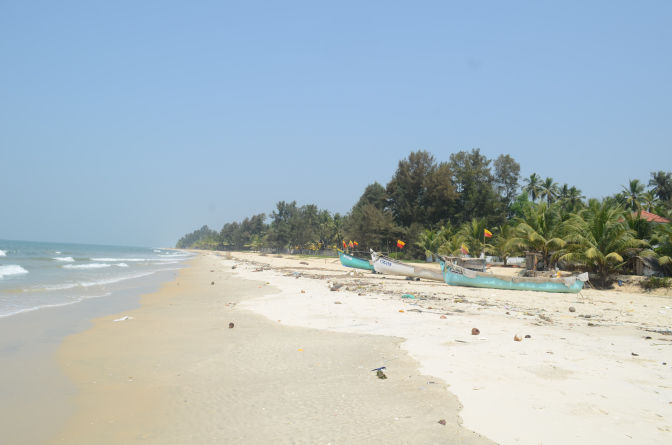 Getting a break from the monotonous and sometimes irritating lifestyle is all the more rewarding. Last month I decided to take this in my own hands after all the acquaintances found some reason to not go and take a much needed break. I eventually loaded my backpack and took a bus to the west coast of India towards Udupi.
Being a beach town, Udupi boasts off one of the more pristine beaches found in the Indian sub-continent and that was just what I needed. I reached Udupi late morning and after a local temple darshan strode off straight to the Malpe beach to settle my wanderlust.
As expected the beach was not only vacant, I could also swim in the blue waters and have some sun-bathing. Afterwards, I laid down and read my favorite adventure account "Into Thin Air". After having lunch mid-afternoon, I decided to take the ferry to the Saint Mary's Island. It was pure bliss and peace out there and it just what anyone would need on a weekend break. After spending a few hours there I went back to the beach for some para-sailing experience and that was good fun. I just sat by the beach to witness the sunset and then took a bus back to my hotel at Mangalore. Post-dinner, I decided to head off to a local movie theatre to enjoy a Bollywood movie and then called it a night.
Next day, I went to visit the Ullal Beach and was truly awestruck after finding not a single soul there. Spent some time there playing with my Nikon before heading back to meet one of my local friends. Late in the evening I visited the St. Aloysius Church and what a remarkable work it is. Still stands bearing the strands of time yet so beautiful. Hats off !!!
I started back to Mysore later that evening.
It was the one of most beautiful and rejuvenating solo trips for me.
Happy Travelling
This travelogue was first published by Xplorer's Life.