The crystal clear water in front of me suddenly darkened. Just five minutes into the dive, I knew something was not right. I just didn't know what.
Scuba diving can mean different things to different people. It can be a serene and almost tranquil experience for some of us, for others it is a journey into the the unknown.
I recently visited Lakshadweep and like everyone else wanted to try my hands on most water sports. While I enjoyed every bit of Kayaking and Snorkelling, here are five emotions I felt during my first diving experience.
• Confidence:
After a half-an-hour stint of snorkelling on day one at Kavaratti Island in Lakshadweep, I was naive enough to conclude that I'm a water baby, without actually realising that Scuba and Snorkelling are two very different activities.
• Confusion:
Because I was such a pro at Snorkelling (exact words of my instructor), I thought Scuba will be a similar ball game. It is NOT. On the second day of our trip and on the second island, Bangaram, we decided to go for a try dive (a quick introduction to the underwater world without any official qualifications).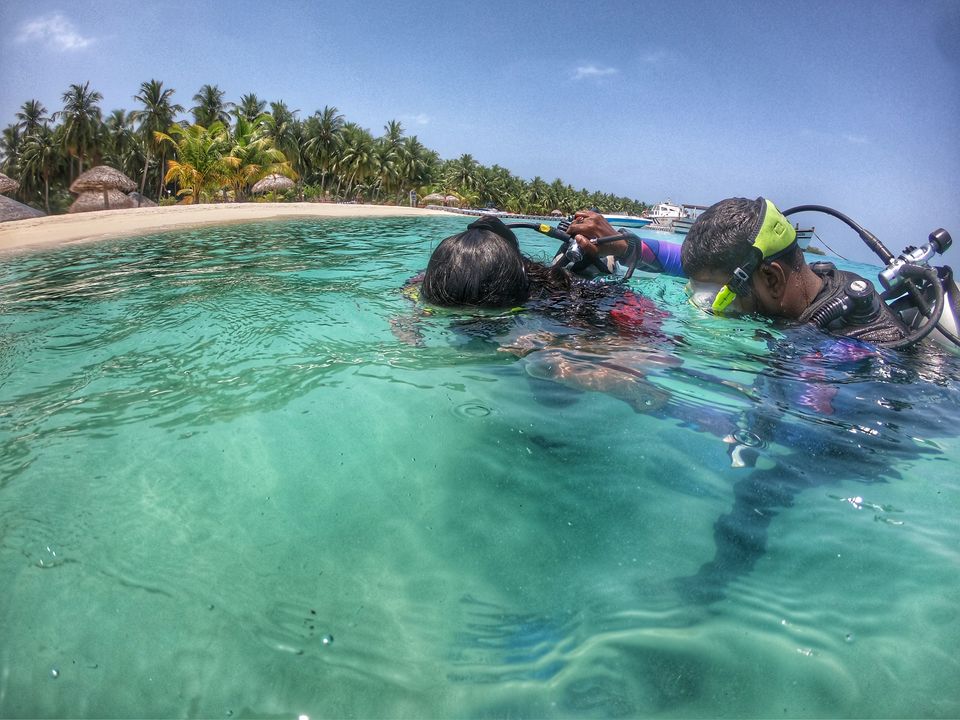 After a briefing from our head instructor, we ventured into the water for training. In the first ten minutes, my two fellow divers and I learnt how to communicate and breathe underwater. Things were okay until my instructor, without informing me, started to manoeuvre me deeper into the water. As I felt the first hit of decompression, I wanted to lift my head up for some air but that wasn't an option because I wasn't on the surface. I was in the middle of deep waters and to come up, I needed to signal my instructor that I want to go back to the surface.
• Panic:
Bubbles burst forth from my regulator as I signalled my instructor to go up. In five seconds, I could feel the saline taste of water in my mouth and cried for help, and with each cry I felt I was one breath closer to my last. Breathing underwater wasn't my problem but the harsh reality that I was dependent on someone else to come on surface was. I wasn't afraid of water but I couldn't make peace with the fact that my life was relying on someone who I've met barely an hour ago.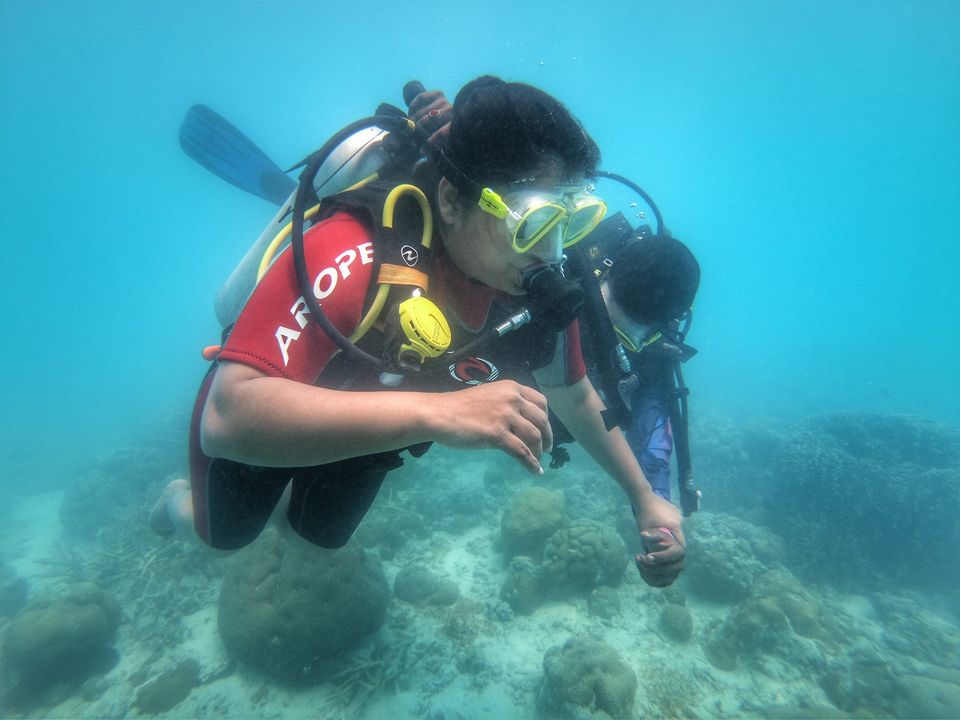 • Discovery:
After the panic attack, my instructor tried his best to convince me to go back but I just wouldn't give in.
By now, a fellow diver, who also happens to be a close friend, asked me to go along with his instructor and that made all the difference. After a small training again, he asked me if I was ready to go deeper and I complied. How was it different from the first time? I was prepared and cautious.
As I clutched his hand tightly, we started moving towards the diving site. He asked me to look around and I remember seeing vibrant colours of every shade. I started processing the stunning corals, a basslet with its magenta head and yellow-tail zipped across my mask. There was one and suddenly there were many of them. Above me. Below me. To the side of me!
• Anxiety:
As I floated in the water, motionless, letting the marine life take over me, I panicked again and signalled to go up. My instructor was quick to respond and in no time I was floating on the surface.
After the dive was over and we were back at the resort, I still couldn't stop thinking about all the things that could go wrong underwater. In retrospect, I'm slightly relieved that I didn't let fear stop me from diving again after the first attempt. Even though I'm a pretty bad scuba diver, I'm just happy that I did it. Let's hope my diving experience helps you remember that you don't have to be perfect at something to go out and do it anyway.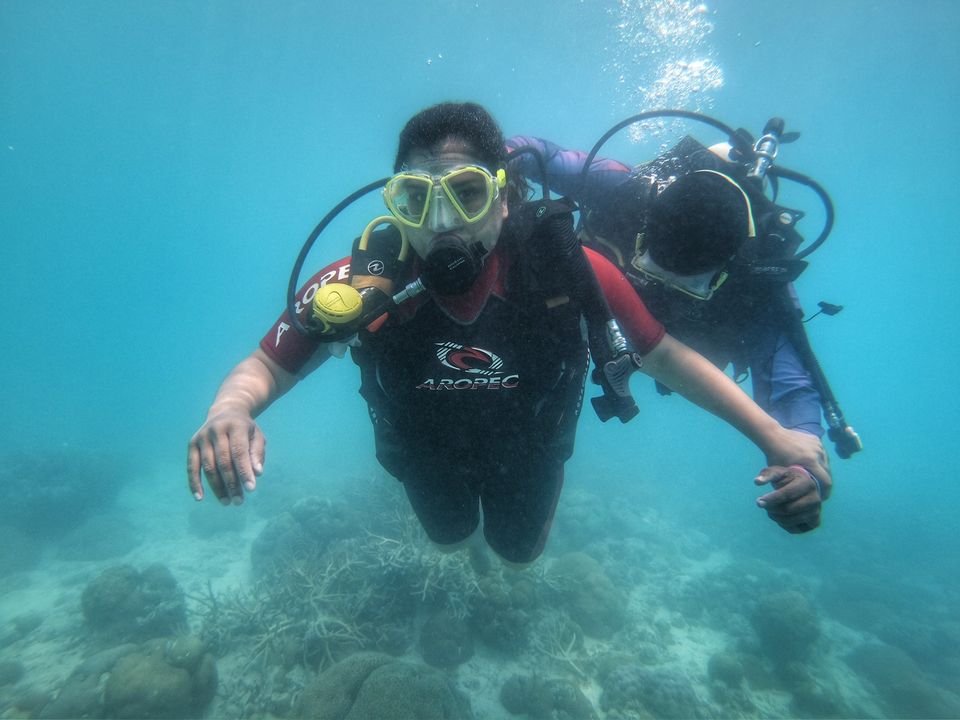 Do you have a scuba diving experience of your won to share? Tell us all about it here on Tripoto!