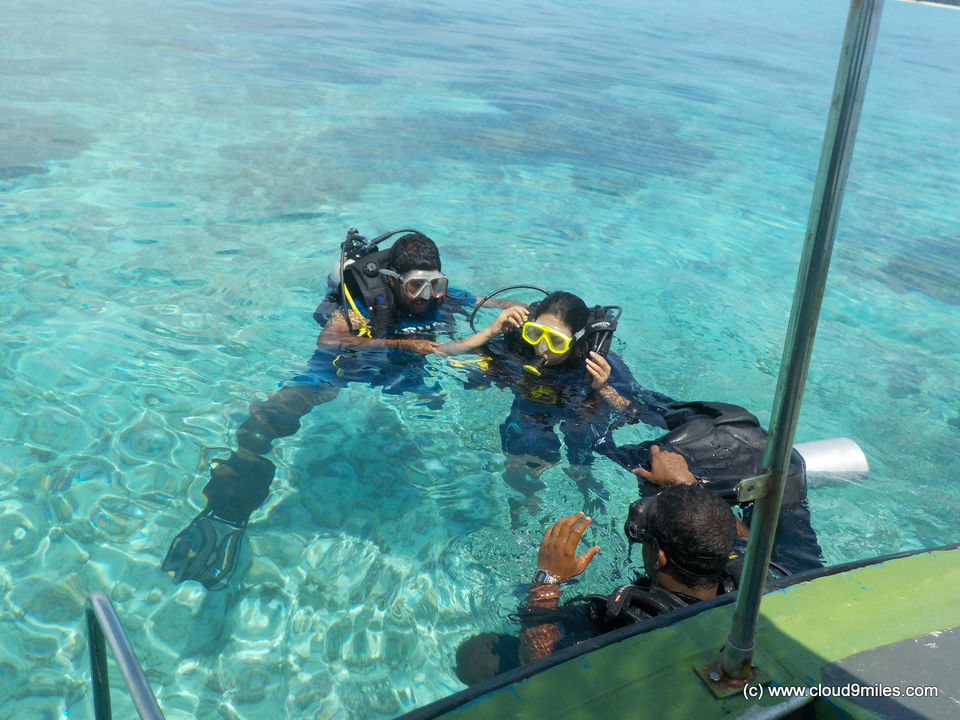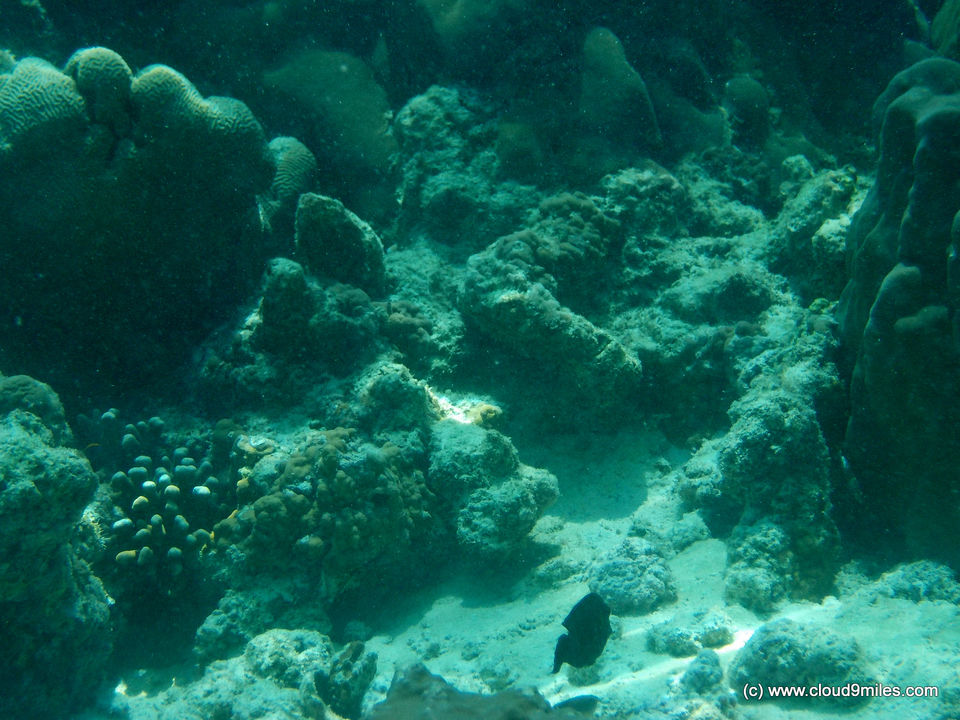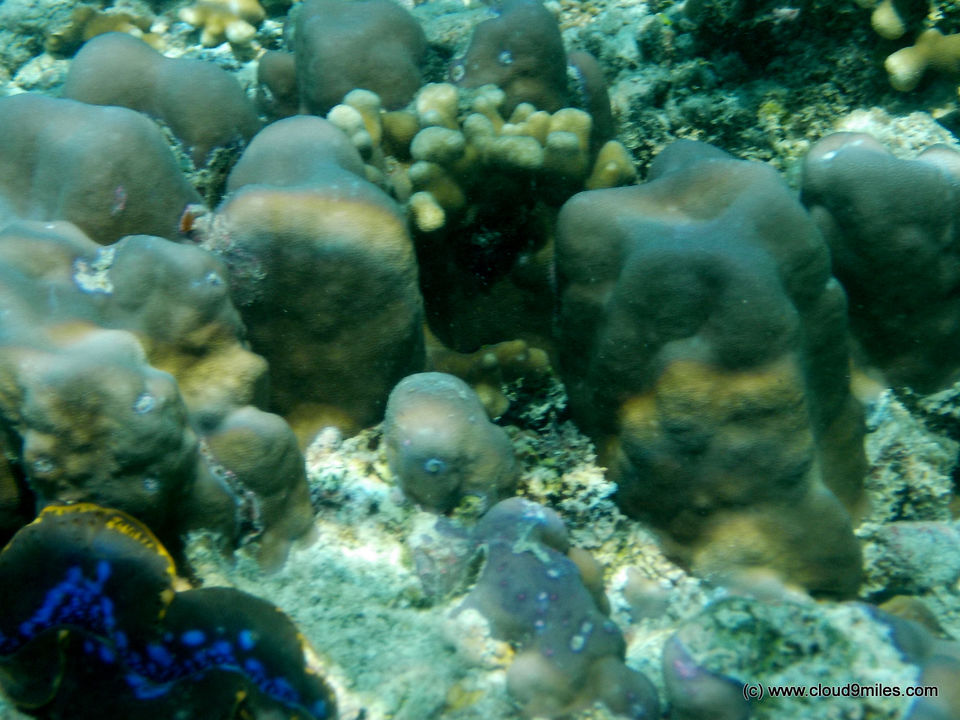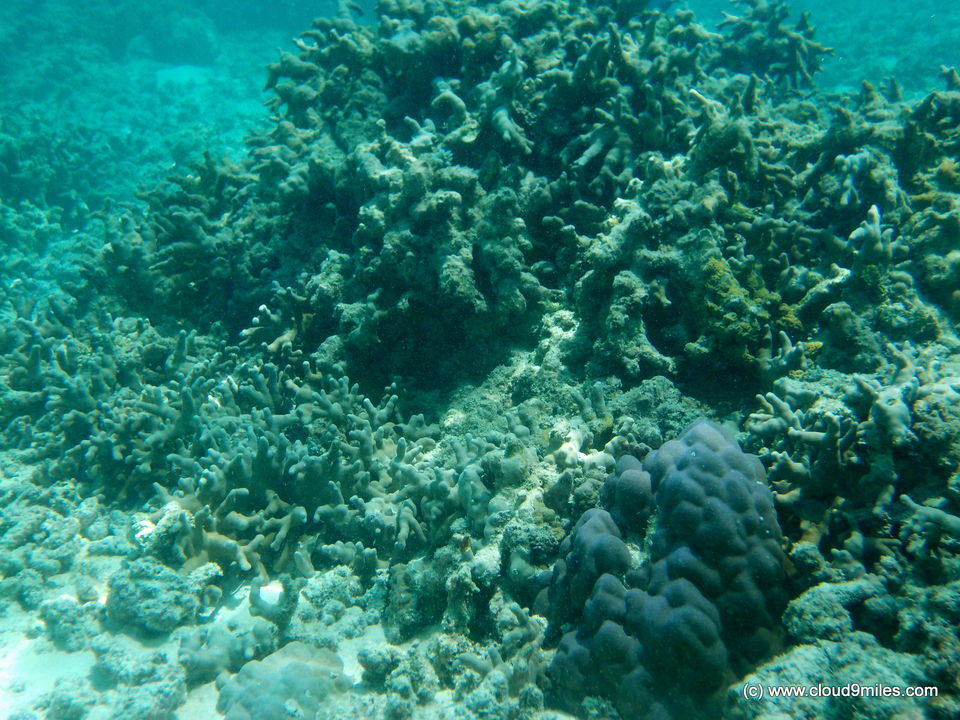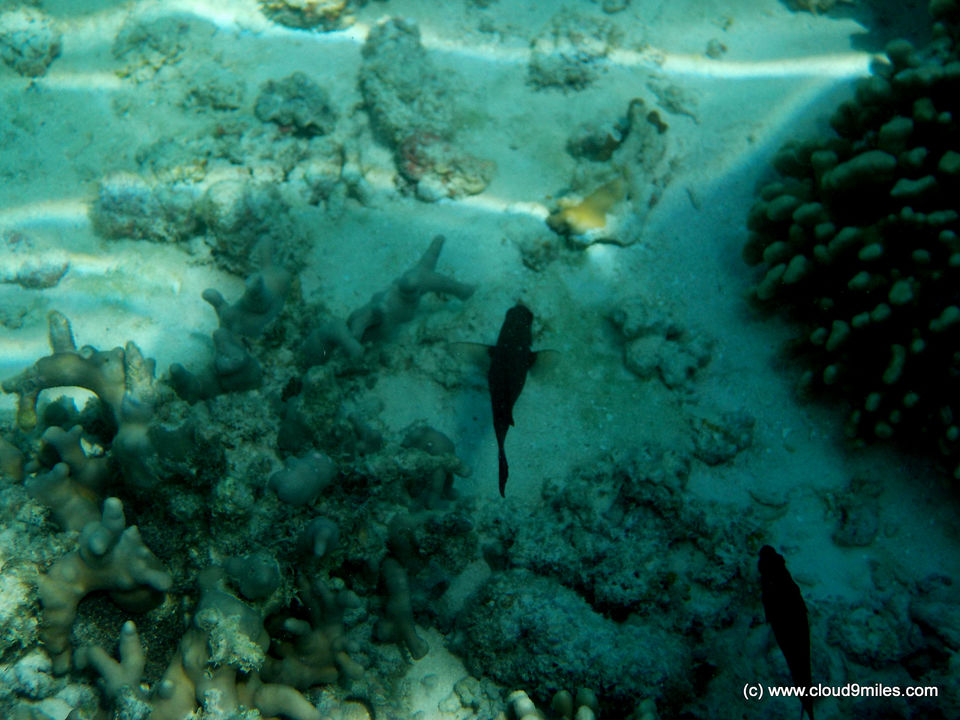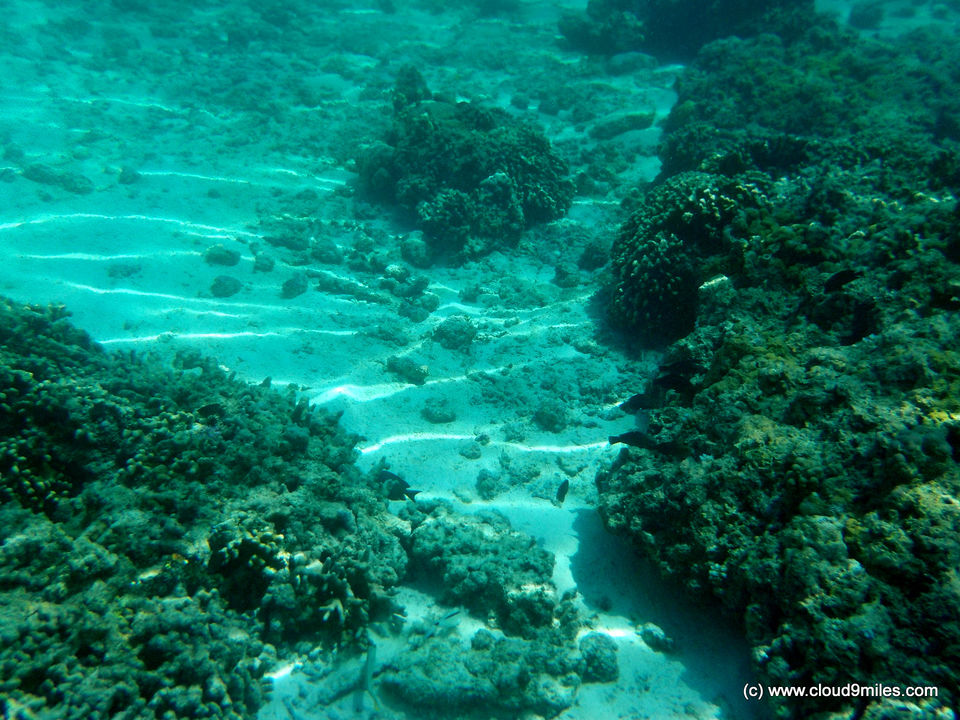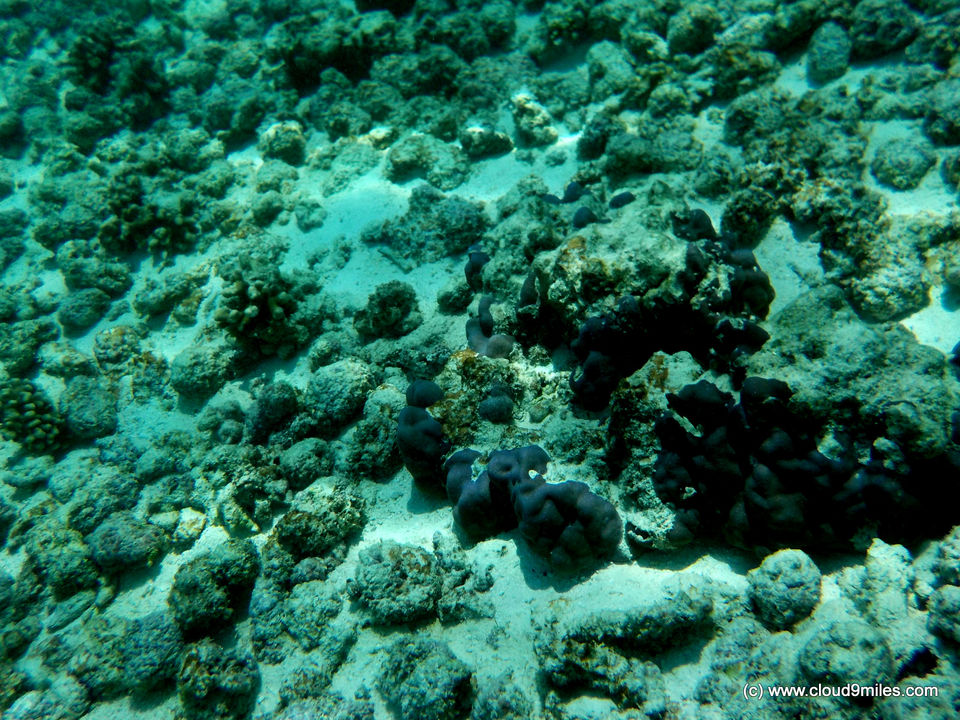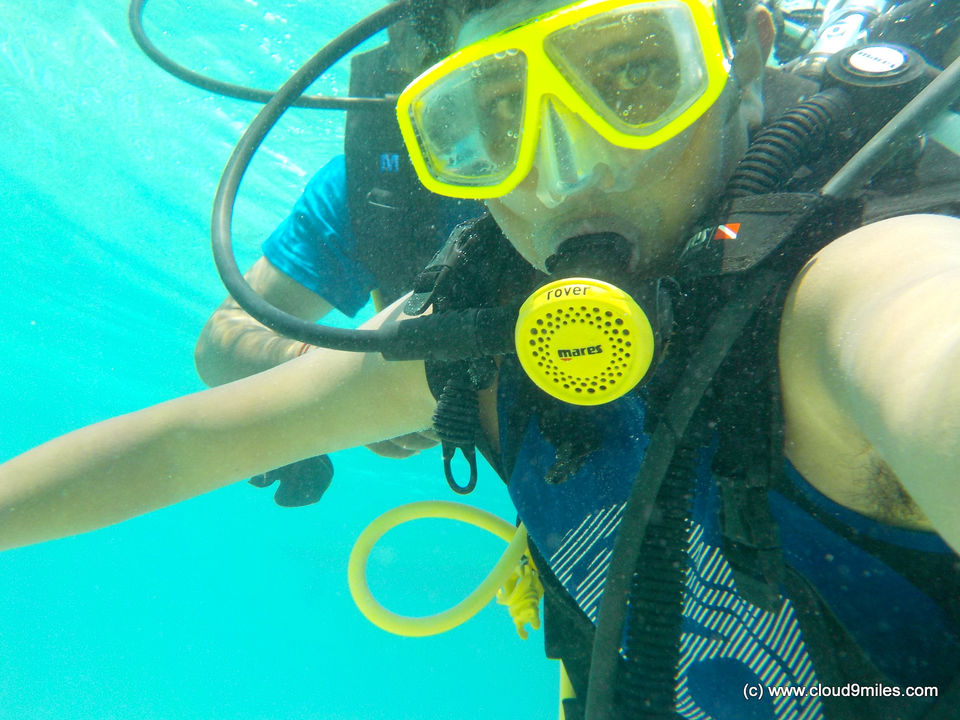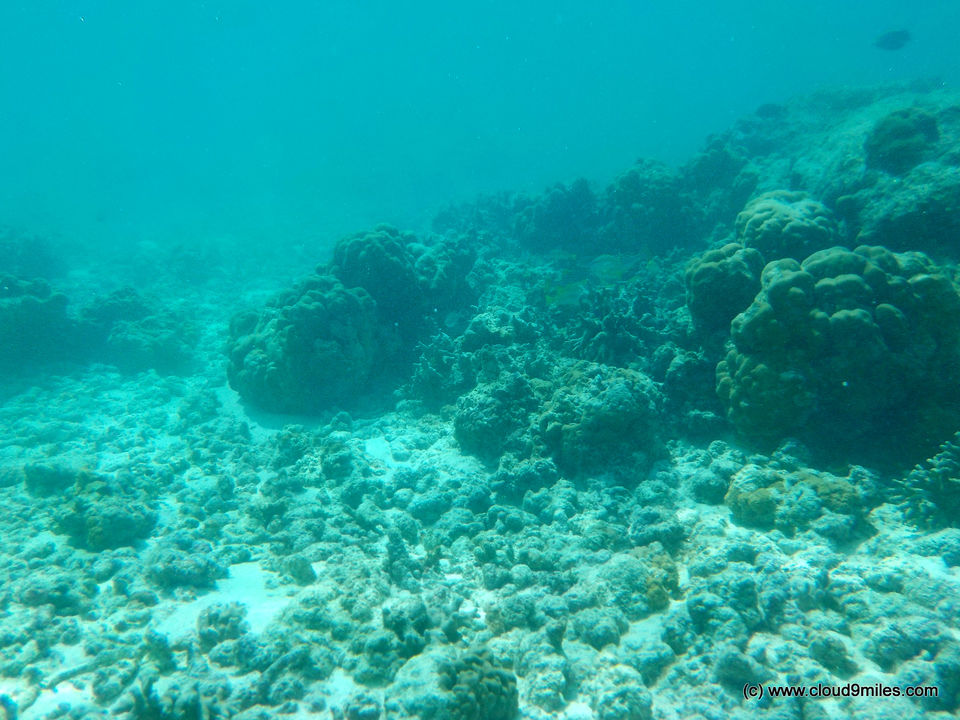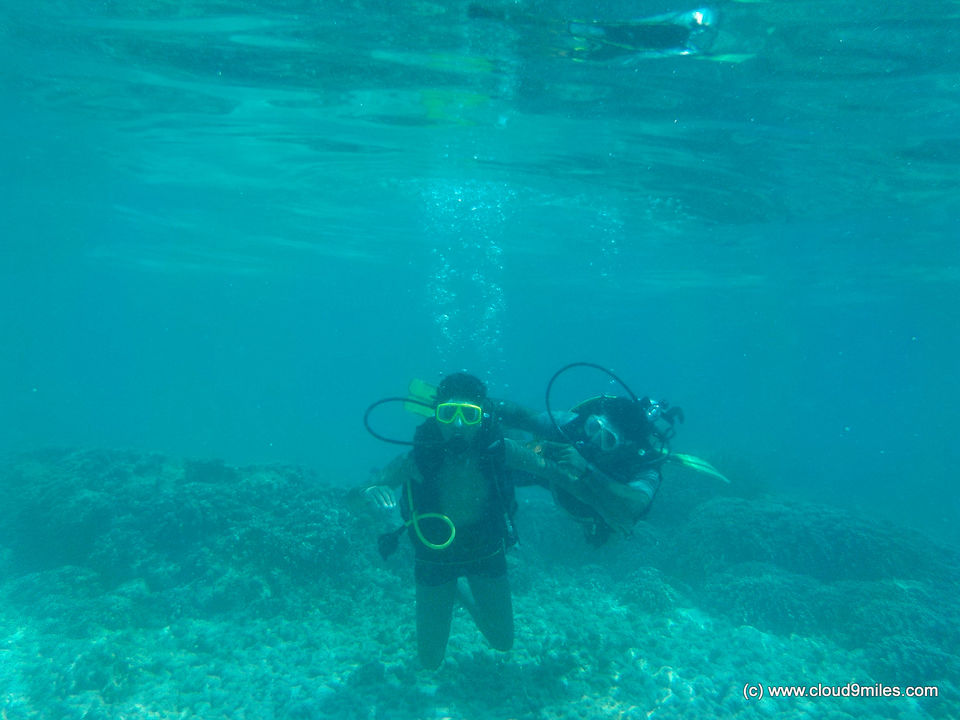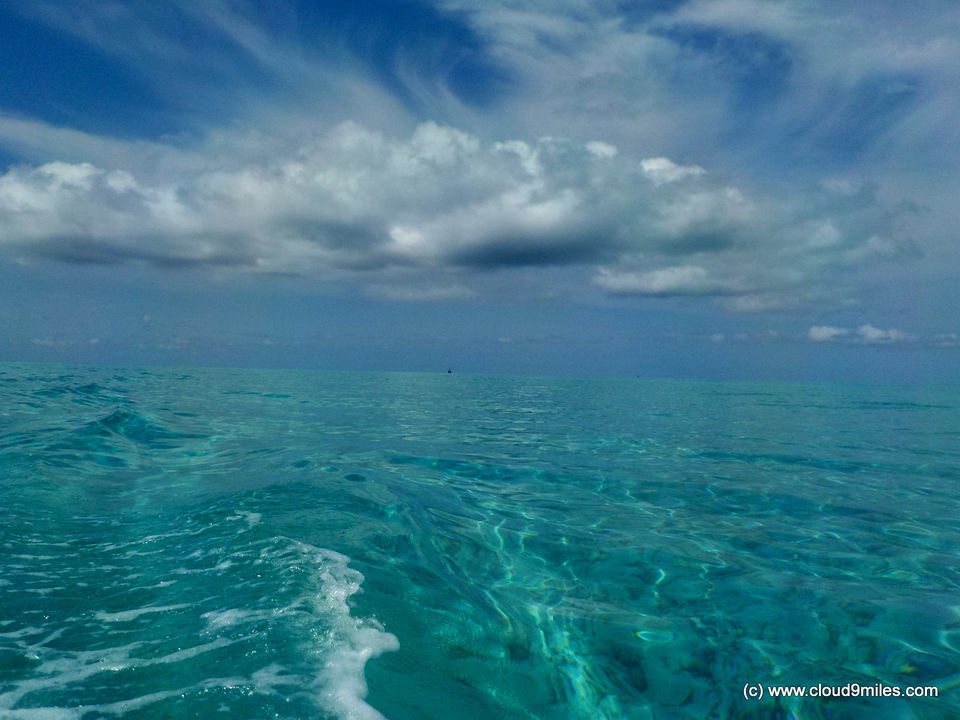 Lakshadweep Island with abundance of natural beauty is an ideal diving location and has pioneered diving in India. Country's first dive centre and diver training facility was setup in Kadmat Island that offers introductory and advanced courses through both PADI and CMAS. The water sports institute has well trained divers and runs a marine wealth awareness package. Kadmat Island is one of the most beautiful diving locations in India. It is surrounded by shallow calm lagoons of spectacular beauty, crystal clear water, long and sandy beaches on both sides. There are opportunities for divers of all levels of experience from beginners to certified divers and most diving locations are within an easy boat trip from the shore.
We enrolled ourselves for the scuba diving schedule and the instructor gave us introduction about diving equipments, instructions, and sign language for diving. We boarded the boat along with the divers and left for the diving spot. Slowly and steadily we were moving towards the diving spot through the shallow lagoons of Kadmat with clear visibility of sea bed. We reached the spot in twenty minutes and the anchors were laid down for a new show to begin. The divers checked the spot for diving and we started preparing for the dive. We loaded ourselves with the necessary diving gears including the oxygen cylinder and were anxiously waiting for our turn.
On one hand we were slightly nervous but on the other hand our adrenaline pushed us to get over the initial blues and we stepped into the water. We did some breathing practice, got accustomed with the temperature, equipment, and sign language and plunged into the sea for dive. Every person is accompanied by a diver who also serves as a guide for the expedition. After some time we became comfortable and the diver took us deep into the waters. At one point of time we were almost touching the sea bed as well. We swam deep into the waters exploring the magical underwater world and were hypnotized by the beauty of it. We saw beautiful fishes, sea cucumbers, and corals of different size, shapes and colours. It's amazing to see that the fishes were not bothered with our presence.
The life down there was awesome and seemed never ending. It's a beautiful treasure of nature that can only be felt by getting close to it and was very enjoyable where you can feel that you were in a zero gravity environment. Diving in itself is an experience where you get over your fear and explore a magical world that cannot be described but can only be witnessed by experiencing it. It's an experience where we were competing with ourselves and exploring our own limits. It's only us and the beautiful world where we realized our own existence with every breath that we took. It was an inspiring experience which we will cherish all through our lives.
This travelogue was first published at Cloud9miles.


Frequent Searches Leading To This Page:-
1 Night 2 Days Lakshadweep Weekend Package, Lakshadweep Cruise Ship Packages, kochi to lakshadweep cruise packages, trip to Lakshadweep by cruise, Holiday Package To Lakshadweep