Pairing food and cocktails has long been a tradition. However, the one thing that can complement your drinks like nothing else  is ambience. If the atmosphere of a place is warm, inviting and happening, even the introvert can transform to become the life of the party. Here's an extensive list of the best bars and pubs around the country that will give you the best of music, food and cocktails. 
The ultimate party place in my opinion, Kitty Su is a chic nightspot that invites dance music lovers to a plush setting as you walk in through the grand red carpet. The club graces cities of Mumbai, Delhi and Chandigarh as the luxuriant vibe sets in with its EDM beats colourful yet abstract surrounding making it a happening venue for all hours of entertainment. You can also indulge with some great cocktails and hangover dishes to enrich your experience further! This is one of the finest and most sophisticated clubs to explore that epitomises Mumbai's ancient and modern impressions.
Cost: Rs 3,000 for two people (approx.) with alcohol
Timings and location: 6pm - 3am; The Lalit Hotel, Mumbai
Contact: +91 9987603114, 022 6104 3355
With stunning interiors and spacious dancefloor, playboy club steals the show if you're looking for a special weekend party venue. Offering some of the awesome signature blends at the bar, a brilliant night scene, impressive food menu, this is an ideal destination for a late night paradise. If you are looking to have a good time with friends in the city, head here for a sensual vibe and enjoy the setting which is also supported with its state of the art design.
Cost: ₹4,000 for two people (approx.) with alcohol
Timings and location: 9pm - 2am; Samrat Hotel, Chanakyapuri, New Delhi
Contact:+917999997791, +917999997792
Looking for a chic lounge-like-club experience? SinQ in Goa is the place to be! The atmosphere with an upbeat and trendy chill vibes combined with pure entertainment zones of a snazzy night club and a contemporary Goan lounge, a poolside deck - offers an ultimate party package. You can choose to party indoors or laze around in the outdoor over few drinks and some of the finest Goan delicacies to satiate your palate. Conceptualized as a one-stop destination for revellers, SinQ is one of the top clubs in Goa.
Cost: ₹1,800 for two people (approx.) with alcohol
Timings and location: 10pm – 3am; Candolim, Goa
Contact: +918308000080
This is a nightclub where you can celebrate energy in all forms! Decked with two bars, a spacious hangout zone, a colourful dance floor and plenty of space to move and groove, Tantra in Kolkata is the best spot if you are looking for a mega party celebration. Dominated by some of the international artists, this place gives you an ultimate experience of music. Known for its popularity in town, this night club also serves the most impressive food and bar menu.
Cost: ₹3,500 for two people (approx.) with alcohol
Timings and location: 7pm – 12am; The Park, Kolkata
Contact: +913340049000, +913322499000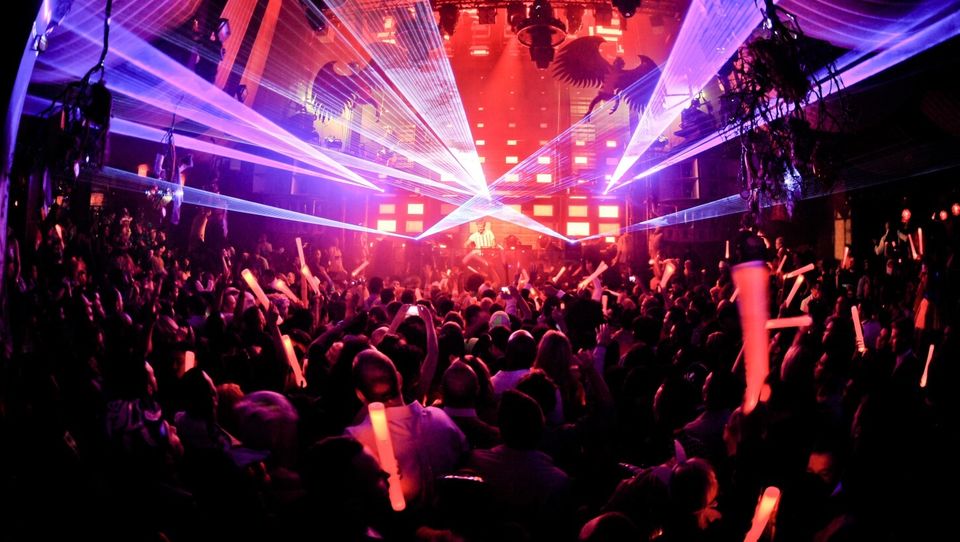 This humongous space is one of the most popular night out spots in Indiranagar, Bangalore. If you want to avoid waiting, do get there early before the crowds. People with a strong love for night life will simply love this place. It features wild interiors giving a modern and classy look to the club; serves the best starters and drinks, which is definitely more than just a watering hole. Besides, if you want to witness a loud DJ with superb crowd, this should be on your list!
Cost: ₹2,100 for two people (approx.) with alcohol
Timings and location: 12:30pm – 12:30AM; Indiranagar, Bangalore
Contact: +918049337555