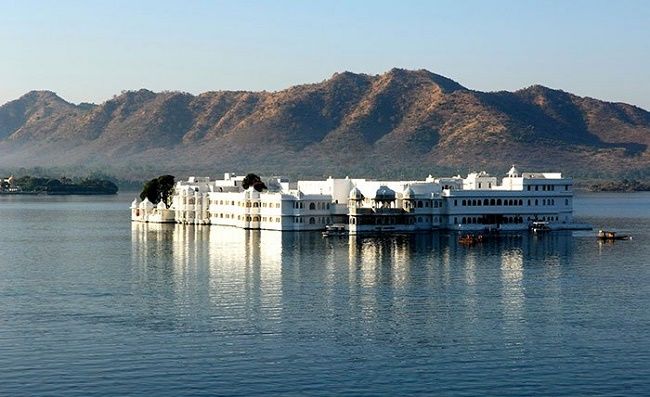 Often, you must have heard that a visit to India is incomplete without Rajasthan. Well, we agree to the fact.
Given the vibrancy and vividness of this state, you'll certainly be transported to an era of Maharajas and their magnificent Qilas.
So, without wasting any time further, let's quickly take a dig at top 5 splendors of Rajasthan:
#1 – Jaipur
Celebrated as "The City of Victory", Jaipur never ceases to tickle travelers with its pink color. Boasting of well-restored and living past, this city encompasses everything from hilltop castles, magnificent palaces, bustling bargain-laden bazaars to mind-boggling hotels and restaurants.
From the flawless markets of the old Jaipur city to the soaring malls of glass and gongs, you'll find everything including Rajasthani artifacts, textiles, gems, lacquer bangles and much more.
#2 – Udaipur
Often referred to as "most romantic city" of maybe India, Udaipur is quite indulging and vivid. Encircled by the historic Aravalli hills, the city is home to the cupola-rewarded City Palace that towers abruptly from the luscious waters of famous Lake Pichola.
The balconies of this glorious Palace gaze over the lagoon towards Udaipur's other popular milestone – the Lake Palace. Revered for its thoughtful, fabled connection glowing by day and highlighting by night, the Lake Palace attracts tens of thousands from different parts of the world.
#3 – Jodhpur
Powerful and muscular fort, Fort Mehrangarh towers over this beautiful city—Jodhpur, that's often called the Blue City. While the fort provides for a grand display, its architectural classicism will be a feast for your eyes. The terrific walls appear to come out naturally from its jagged roof.
And down below, the old city is cluttered with Brahmin-blue cubicles running into the haze. Blue city means it's really blue :)
Stretching well beyond the 16th century boundary, the fabulous city of Jodhpur showcases the urgency and buzz of the old city as well as the larger-than life citadel that drives tourists crazy.
#4 – Pushkar
Having an enchantment of its own, Pushkar is one place that actually stands out from the entire Rajasthan. A well-acclaimed Hindu pilgrimage town, this place is frequently by devout Hindus and other tourists equally. Curling around a sacred lake, Pushkar also has in its lap some of the world-famous Brahma shrines.
Putting on 52 bathing ghats and about 400 creamy-blue synagogues, the town is always swaddled by chanting, drums and pious songs.
Besides, the main-street bazaar sells everything from indigenous tie-dye works to souvenirs. In spite of trade and banana pancakes, this city remains amazingly small and genuinely mystic.
Close to half-an-hour drive from Ajmer, Pushkar is also known for its world-celebrated Pushkar Mela and camel festivals.
#5 – Jaisalmer
Town that resurrected from the dead in the past few centuries, Jaisalmer may be far-flung but it's definitely not ignored.
Perhaps, the city is one of the best tourist destinations of Rajasthan. While you may find few folks enjoying a camel ride across the Thar Desert, the battle to get your bum on a camel can be quite menacing because of camel operators adopting nasty hard-sell mannerisms :)
Another major attraction is Jaisalmer Fort. Usually speaking, though, this town is much more easygoing and rush-free to stay than Jaipur or Jodhpur.
This trip was originally published on 'Vikram Kamboj'.