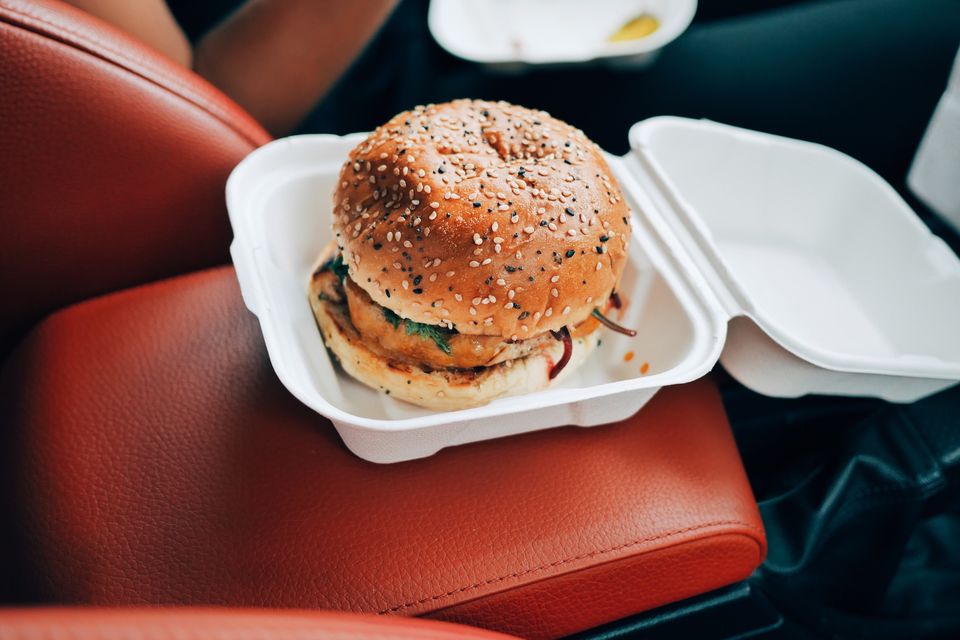 Some of the most memorable holidays of our lives are made by several small experiences that come our way. And the most significant of all is food. A quick burger after hours of failed attempts to hitchhike, a hot bowl of ramen after a long trek, that last apple you shared with your friends while camping in the wilderness; all, can and do, make for those unforgettable holidaying moments that we always want to share and cherish forever, no matter the destination. That's how big a role food can play when it comes to having a great holiday. After all, travel and food go hand-in-hand.
But as it happens, you can't always have what you like, and this applies even to the food when you travel. And same applies to food as well. There are foods you just love but can't have because either they aren't available at the place you are holidaying or aren't easy to pack. However, there are some things you can always rely on, just like these famous travel foods of all time. So, read on and see if you've had'em all.
1.) Burger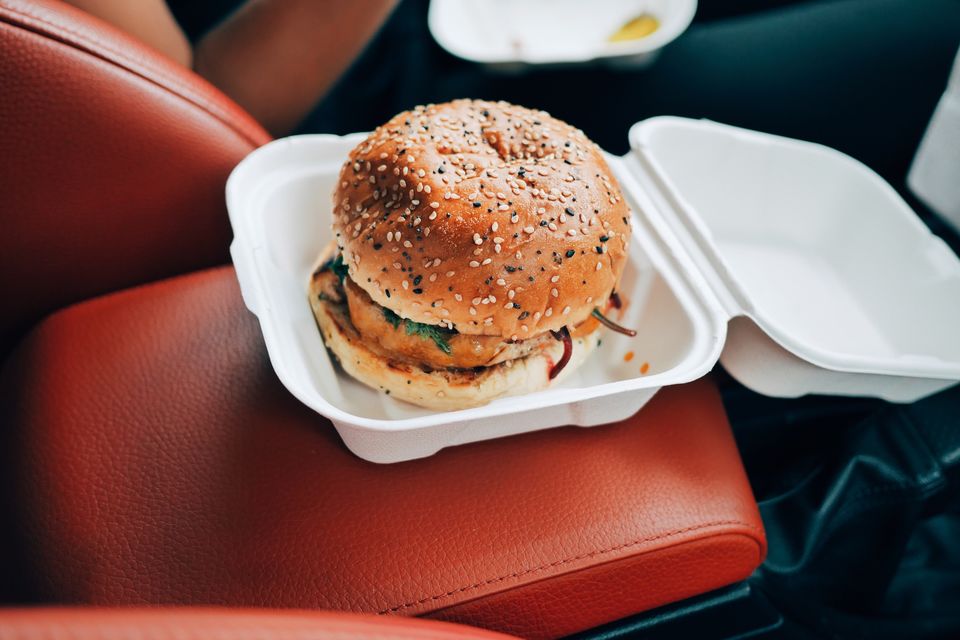 You may be a fitness freak, but when hunger strikes and you're travelling, a quick burger from the nearby store or a streetside stall is a temptation impossible to resist. Moreover, burgers are available almost everywhere and is quite budget friendly. It's a clear winner when it comes to most popular food options amongst people who travel quite frequently.
2.) Protein bars/chocolates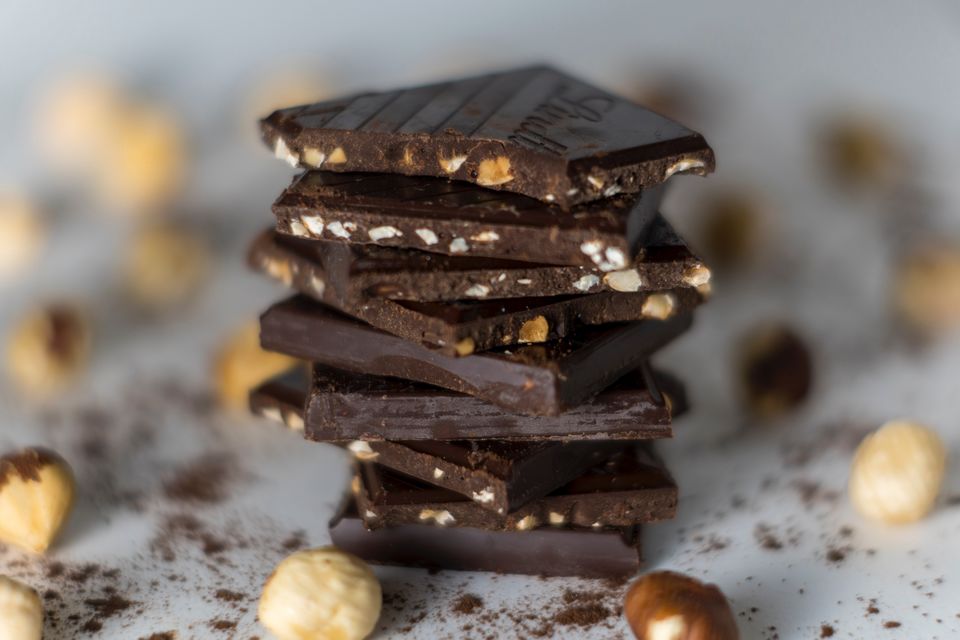 Have you ever been in a situation when you are feeling unbearably hungry but can't have the conventional meals packed in your lunchbox either because you're in a not-so-spacious public transport or you don't have the time at all to stop and eat leisurely? If yes, you would know good a feeling it is to munch on a chocolate or a protein bar. It's easy and satiating.
3.) Maggi noodles
Can't agree more with the caption. Maggi has long been the culinary satisfaction for the most number of travellers, irrespective of destinations, seasons, and time. Mysteriously, there's a rule that applies exclusively to a hot bowl of Maggi: the more you travel to hills, the more you fall in love with its taste. Perhaps, that's why every travel story has a little Maggi moment.
4.) Sandwich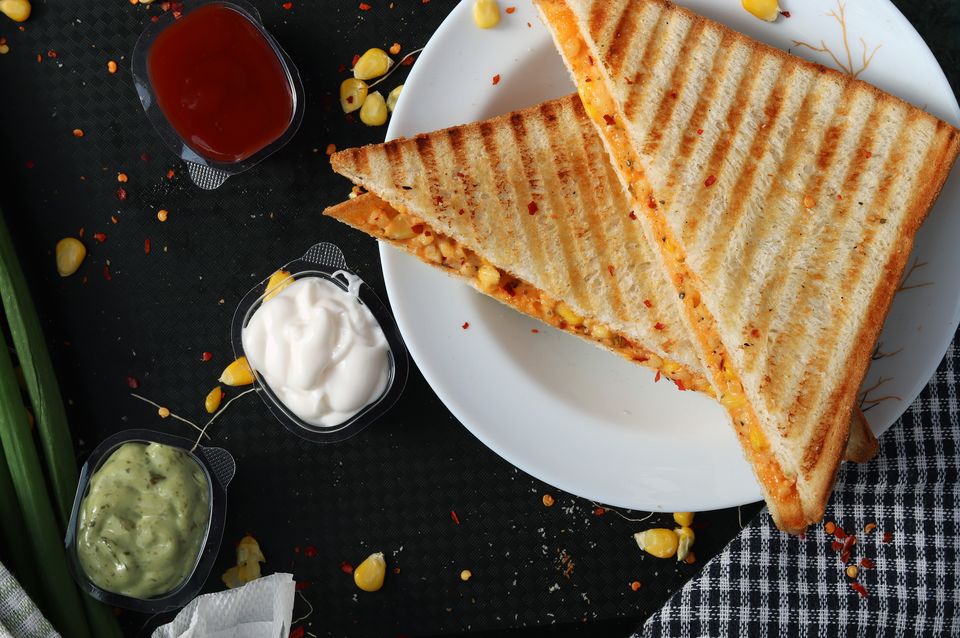 There are days when you're holidaying, and feeling hungry, but your tummy just doesn't feel all right. You may be tempted to gorge on that plate full of fish noodles in that glittery restaurant, or that piping-hot biryani, but your stomach may not be on the same page. That's when a few slices of a light sandwich help.
5.) Paranthas
Another name in this list is parantha. This form of Indian bread, usually preferred when stuffed with veggies like potato and other vegetables, is synonymous with breakfast even in daily life, let alone travelling. If you happen to stop by some dhaba or restaurant, in the most likelihood, you'll end up having parantha with a cup of hot tea or coffee. It's popular, very easy on pocket, tasty, and filling. Isn't that the kind of regular breakfast we all want when we travel?
6.) Potato chips
If you're averse to chocolates and protein bars for some reason, get yourself a couple of packs of potato chips and you won't be troubled by midnight hunger attacks during an overnight bus journey, or while camping at a hilltop with your friends. And we all know how good they these taste! Certainly a much popular 'first line of defence" against the first signs of starvation.
7.) Fruits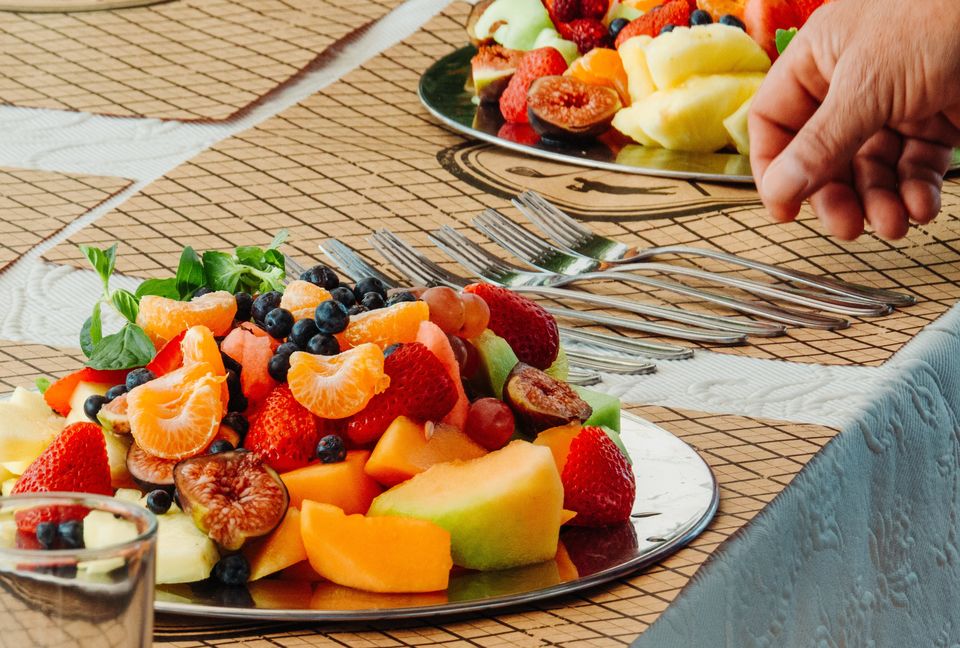 Wondering how fruits can make for great travel foods? Well, nobody knows it better than vegetarians. Holidaying in a place where almost every restaurant is serving non-vegetarian food can be a blessing for non-vegetarians but not so much for vegans. Chocolates, chips, and breads can help for a while, but won't provide you with the vital vitamins you need. So if you are a vegan, an apple, a banana, or any other fruit, for that matter, are your go-to options while exploring such destinations.
No wonder travel and food is a combination that makes for some great memories. Do you have some? Let us know in the comments below.
You can also create your own travel blog and share it with travellers all over the world. Start writing now!

Subscribe to Tripoto on YouTube and watch exciting travel videos.

Get travel inspiration from us daily! Save our number and send a Whatsapp message on 9599147110 to begin!