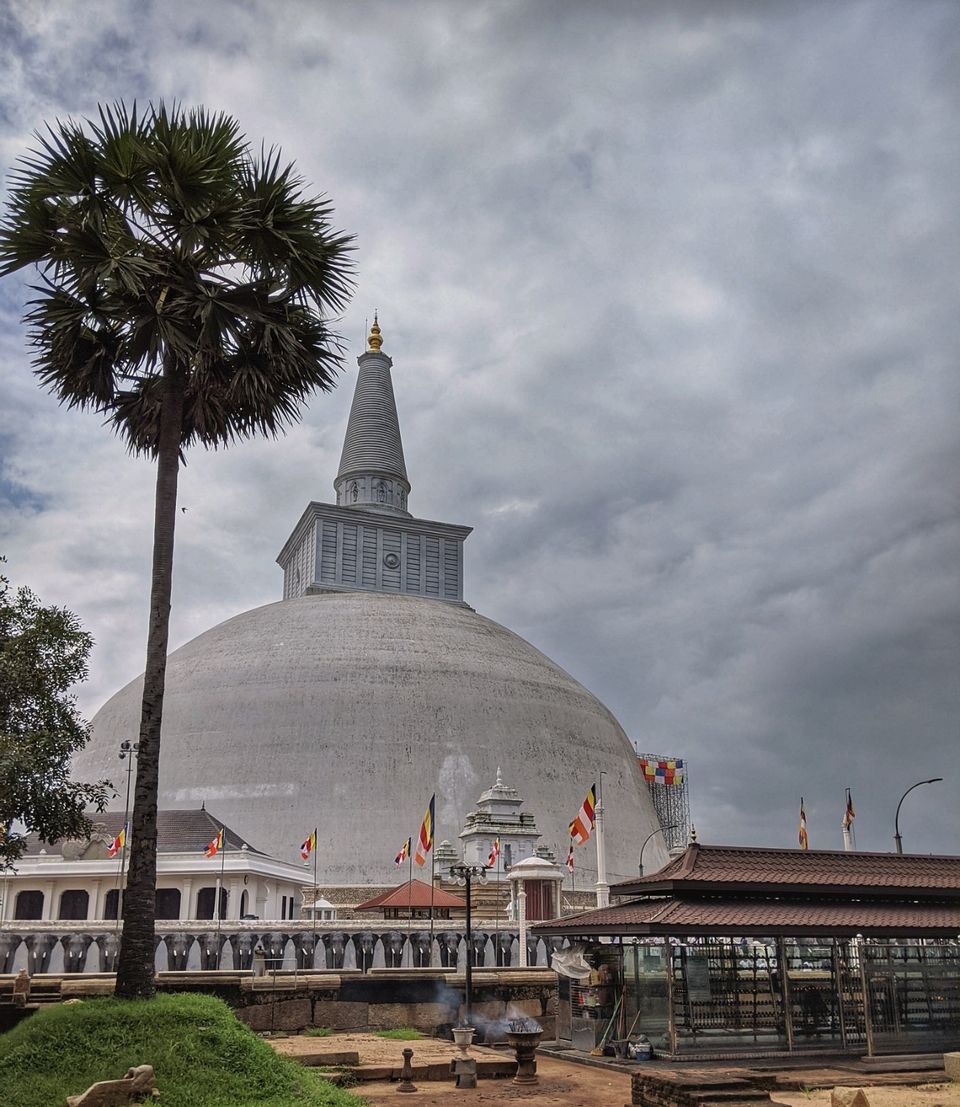 The 2nd day in Sri Lanka was a planned trip to the ancient city of Anuradhapura. It was the 3rd UNESCO World Heritage site in our trip. Anuradhapura lies around 200kms from Colombo and is well connected by road. It forms a part of the cultural circuit in the Sri Lanka tour.
The city was one of the first capital's of Sri Lanka and is very famous for the well preserved ruins of the Sinhala civilization. As in case of most sites in Sri Lanka, one needs to have tickets to visit the city's prominent sites. For foreigners its higher then again visitors from SAARC nations can get a discount on producing the passport. One can hire a tuktuk/autoriksha to be taken around or hire cycles to paddle around. It is a major pilgrimage for the Buddhists and one should dress accordingly. White is the preferred colour with shoulder covered dresses for ladies and gents with shorts below knee length.
The sites are spread across and need some mode of transport to cover at a faster pace. Some of the major places of interest in Anuradhapura include Jaya Shri Maha Bodhi, Ruwanwelisaya , Thuparamaya, Lovamahapaya and AbhayagiriDagaba.