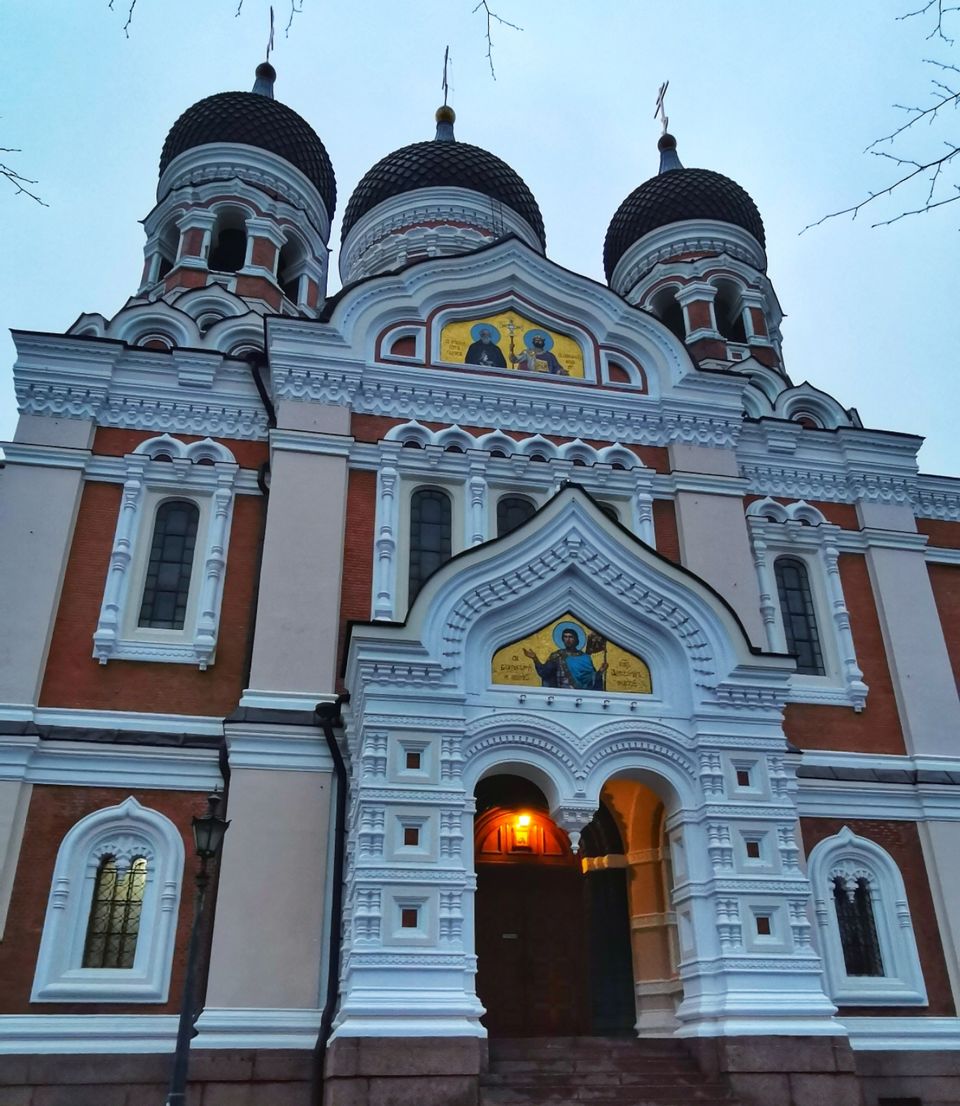 When we decided to stay in helsinki we had no clue of what could be done, thankfully we got to know that we could take a cruise to Estonia Tallinn (the old Town).
The cruise tickets can be bought online or even at the check in on the cruise.
There are different departure and arrival timings for the cruise so you could choose what suits you best. It's a 2 hour cruise journey on easy from Helsinki to Tallinn and The return is the same 2 hours.
Talking about the cruise, it's a very comfortable journey, there are washrooms, couple of joints for food and there's also duty free shopping which is the best.
Once you reach Tallinn, everything is walking distance, you can get into a mall right outside the port or walk into the town.
Since we visited during the Christmas season, we got to see one of their Christmas markets and it was the best we had seen so far.
Amazing food options, plenty of Gloggs (Mulled wine) and lots of winter goodies to shop. If your still hungry after grabbing bites from the Christmas market a must visit is the Olde Hansa Restaurant.
It's an authentic Estonian Medieval restaurant, amazing food, beautiful ambience and friendly staff to guide you..
You could also buy some spices and chocolate from Olde Hansa from their shop.
For people who would like to smoke a hookah or Sheesha, we entered this place called Deja Vu and they had the best Sheesha we've ever tried. Give them enough time to prepare for the Sheesha and ensure you have enough time to walk back to your cruise. (we were literally pushed for time)
A 20 - 25 minute walk to the Tallinn Cathedral (Alexander Newsky Cathedral), when we reached the Cathedral it was late and we couldn't enter the cathedral. Due to a gloomy/rainy day we couldn't get better pictures, however I'm sure on a sunny day the cathedral looks even beautiful.
After this we had to rush back to the port to catch our cruise.
If you do not have much planned to do in Helsinki I would definitely recommend visiting Estonia Tallinn, coz it's a beautiful old city and worth visiting and you can do so much in just 1 day.
Ps - Definitely recommend buying stuff from the cruise duty free, Alcohol, chocolates and pet stuff were cheaper on the cruise than Helsinki markets.