We all have, at some point in our lives, said/written/heard the phrase "India is a vast country with diverse cultures and traditions". And, needless to say, it's true. So what does a north Indian like me do when they arrive in a relatively unknown part of the country like Meghalaya? More importantly, what do they eat to survive in the area?
For the record, I like to call myself a foodie, but a trip to Meghalaya made me realise that I have a long way to go before I can do justice to that label I have proudly attached to myself for years. Unlike popular regional cuisines like Maharashtrian, Gujarati, south Indian (that, my friend, is a blanket term and what we in the Hindi heartland know about it is just the tip of the iceberg), the cuisine of Meghalaya is not very well-known. Before visiting the state, I did some research and knew what I did not want to try: jadoh, the most staple food of the region. Why, you ask? Because it's got blood in it (yes, I am that hypocrite who will happily eat flesh and crib about blood, but, I am aware I've got quite a lot of company here).
Jadoh is basically a rice dish: in Khasi language, ja means rice and doh means meat. To boost tourism in the state, there are ample options of the dish cooked in pork fat (or at times, chicken fat) available, but the authentic Khasi version is cooked in the blood of the pig. Now, I was too faint-hearted to try jadoh, and I did not want to try the one that wasn't completely true to its being, so I avoided the dish completely.
Meghalaya has three main tribes that inspire the local cuisine: Garo, Khasi, and Jaintia. I stuck to the Khasi hills and the lack of vegetarian options was pretty evident (constantly thanking my stars that I am a non-vegetarian). The region also has significant influence from other nearby states, and that reflects in the food available. Rice dishes here, including steamed rice or fried rice (with chicken or pork), are generally made with sticky rice (imagine bhaat from Bengali cuisine or overcooked mushy rice from Uttar Pradesh/Bihar, the thing that your mom told you is a sign of overcooked rice). Well, sticky rice is NOT overcooked rice, just to be clear. It's actually a completely different variety of rice and the size of the grain is distinctly shorter than your average basmati. Of course, it has a different composition and hence tastes different. It does not taste bad, but if you are the kind who prefers rice grains in their dish to be separated, you may want to leave this one out from your meals.
There is no sure shot way of identifying local meat curries, to be honest. I found my chicken curry at one place to be better than others, but you have to understand that the mountains of Meghalaya are not similar to the mountains of Himachal Pradesh or Uttarakhand. The 'cafe culture' from these north Indian hill states is not something you'll find in the northeast, hence options to eat are more sporadic. There are a few prominent cafes you may find in and on the outskirts of Shillong, but other than that, it's mostly keeping an eye out for a place to eat. I tried the ML05 Cafe in Upper Shillong and dear god, what a beautiful place! Do visit this place to add some colour to your soul and your Instagram feed. I had good coffee here, but the bacon and cheese omelette that I ordered wasn't really to my taste. To be honest, the bacon felt fresher than what I'm used to eating in north India, perhaps it was only cured and not charred as I generally prefer, I could not manage to get an explanation from the staff. It is super sad but I think my palate is too urban for fresh produce because it has not really known that goodness. ML05 did not have the best service but it's definitely worth visiting and spending some time at. The menu has a good variety and if I had the time, I would have liked to try more of their preparations.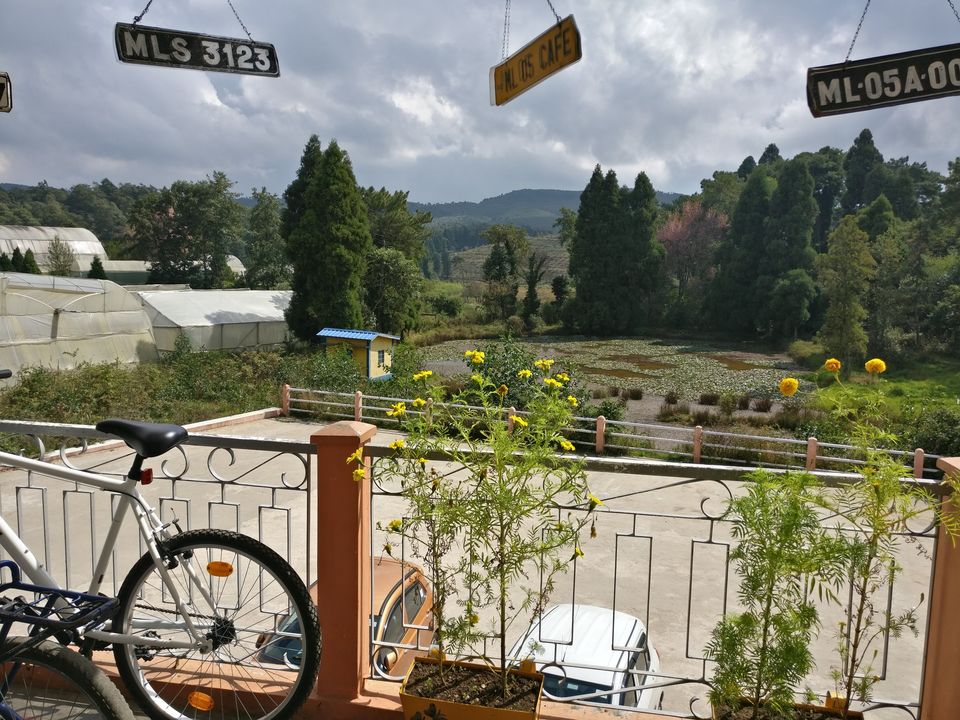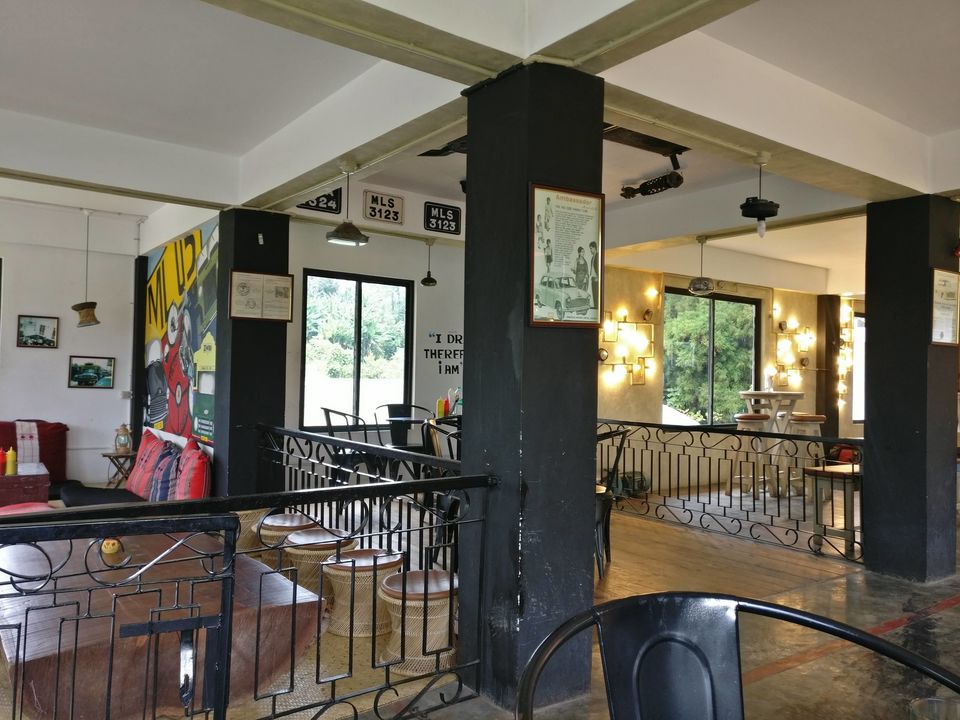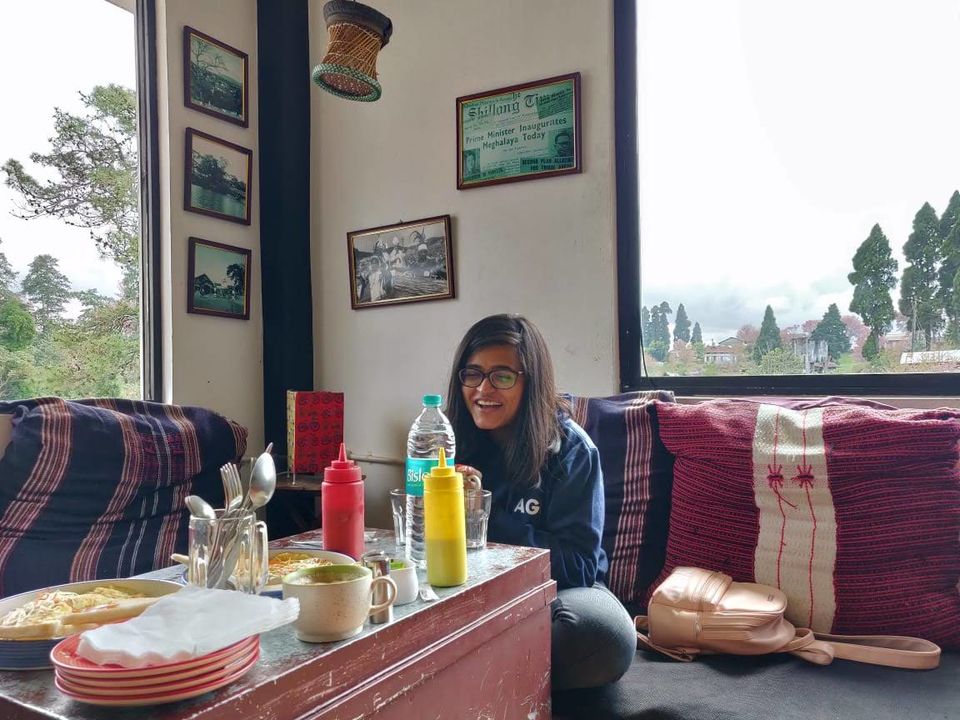 Coming back to the chicken curries, well, for this one, you really have to try it out yourself till you find the one you like. Most roadside eateries do not have menus, they generally have rice, meat curry, and daal ready for their own meals and to sell, and that's all you are offered. Although, if you're not up for it, read on and I will give you some options that I found comparatively safer.
Once I realised that my options while eating out while exploring the state were limited, I stuck to looking for omelettes and bread. The bummer here was that people in Meghalaya apparently do not consume a lot of bread, and because of the remote locations, they do not stock food that they don't consume regularly. Chances are that you may not find that toast to go with your omelette. No worries. Take the omelette. It is your best bet. You may find Maggi too at places but you have to remember the environmental consequences of consuming Maggi in remote areas where waste management and disposal is not a very developed system. Every packet of Maggi you consume adds plastic waste to the area, not knowing how or when will it be cleared. Meghalaya is also an ecologically sensitive region, so try and stay away from Maggi as much as possible. Eggs are your best bet because poultry is available pretty easily. I came across many hens running around tiny houses on the roads we crossed, further firming this observation of mine.
Another safe, non-adventurous and filling option I found was chicken pakoras. The preparation differed in all places that I tried it in, but I never found a bad plate of chicken pakoras during the four days I spent in the state.
While we are discussing food in Meghalaya, let's talk beverages too. People in Meghalaya are not big coffee drinkers so you will find limited options when it comes to that. On the other hand, given its proximity to tea-producing Assam, the beverage is easily available on roadsides and on what we like to call "tapris". But, the point to be considered here is that Meghalaya does not have a high production of milk and since most of it is brought in from other areas, people of the area mostly serve tea without milk. As is the case in other mountainous regions like Himachal Pradesh, their tea has a LOT of sugar, so make sure to ask for what suits your needs. Tea without milk and with lots and lots of sugar is called "laal chai" in Meghalaya.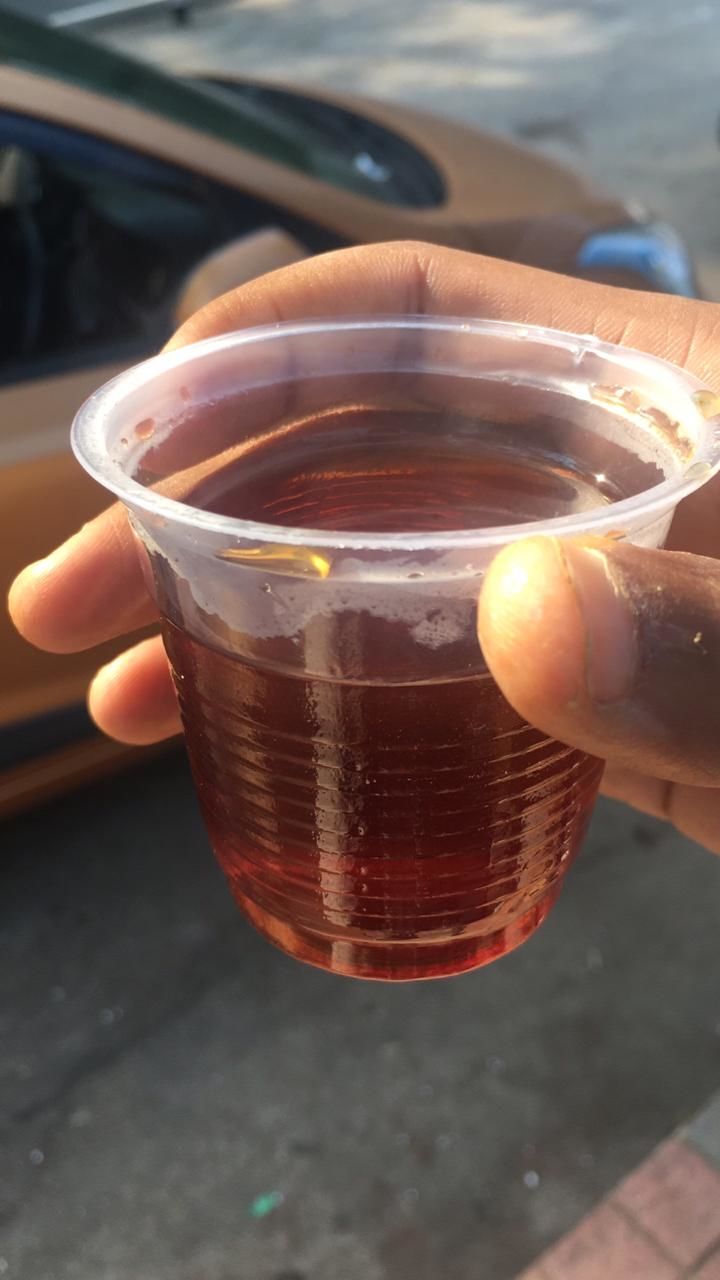 If you'd like to splurge a little, Cherrapunjee has some good resorts with restaurants that offer a wide variety of cuisines (butter chicken, I'm looking at you!) While I cannot stress enough on how important it is to try local cuisines while travelling, if you are really disheartened by the lack of food that suits your limited palate (guilty as charged), you may head to the restaurants in one of these resorts for a fulfilling non-adventurous meal. Most of these resorts are spread over acres and acres of land so apart from satiating your tummy you can also hope to find some modern facilities, pretty spots or rustic beauty, depending on what you prefer. I tried options that I will suggest here:
If you are looking for a well-constructed resort, complete with modern facilities, you may want to check out the Jiva Resort. It has ample open spaces with pretty spots every here and there for you to admire and be in awe of. You'll find proteins on the grill, regular Chinese options, and basically the food that you survive with in north India.
Sa-I-Mika Resort and Park: This huge property will take you back to the stone age, it most definitely will. It stretches to even beyond what your eyes can see and transports you to a very different, laid-back world. I'm not very sure of what all you can eat here because when we arrived, it was post breakfast and the kitchen was busy in preparation for lunch, so they asked us to come later. But, seeing our really hungry faces and simple demands of omelette bread (yes, they had bread!), they let us in. We were not given a menu but we got some good omelette and toasted bread, some pancakes (not the American style, thinner ones, more like crepes) with some chocolate sauce on the side), and decent coffee. Even if not for the food, you must visit this place for the sheer feel of it.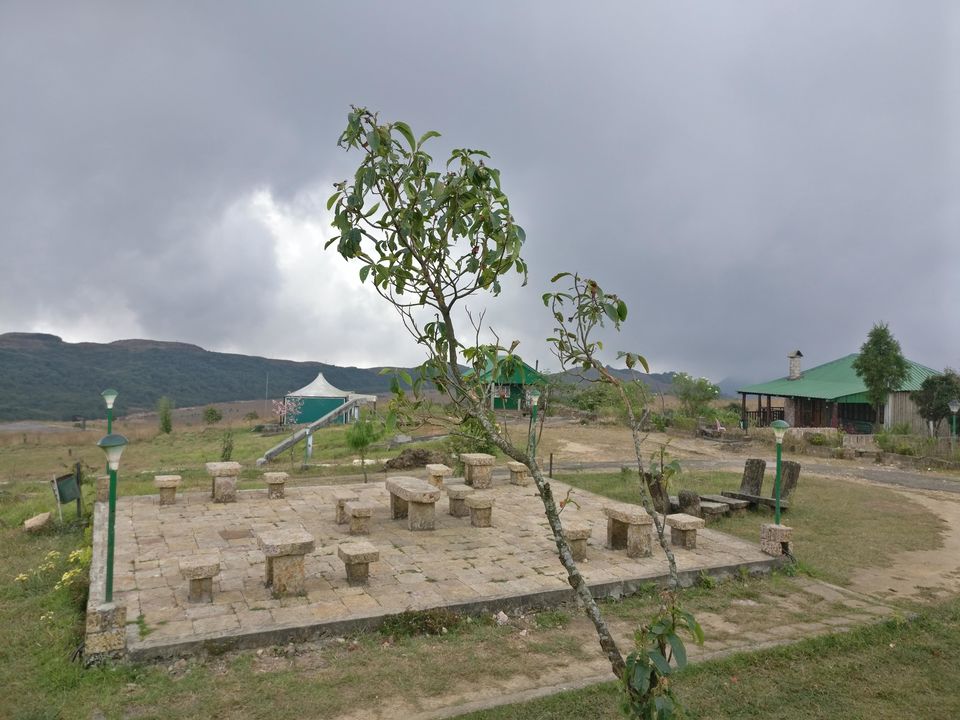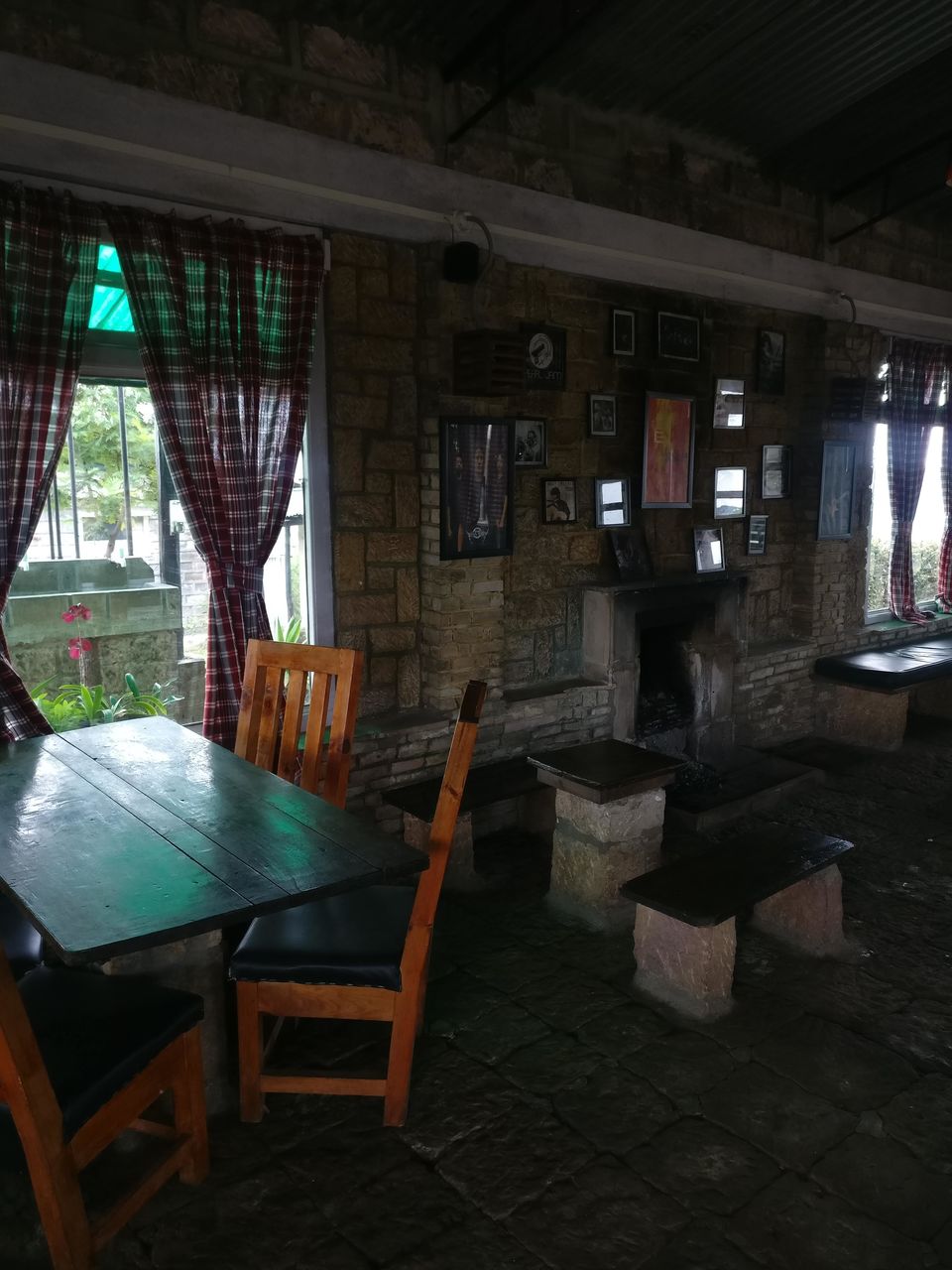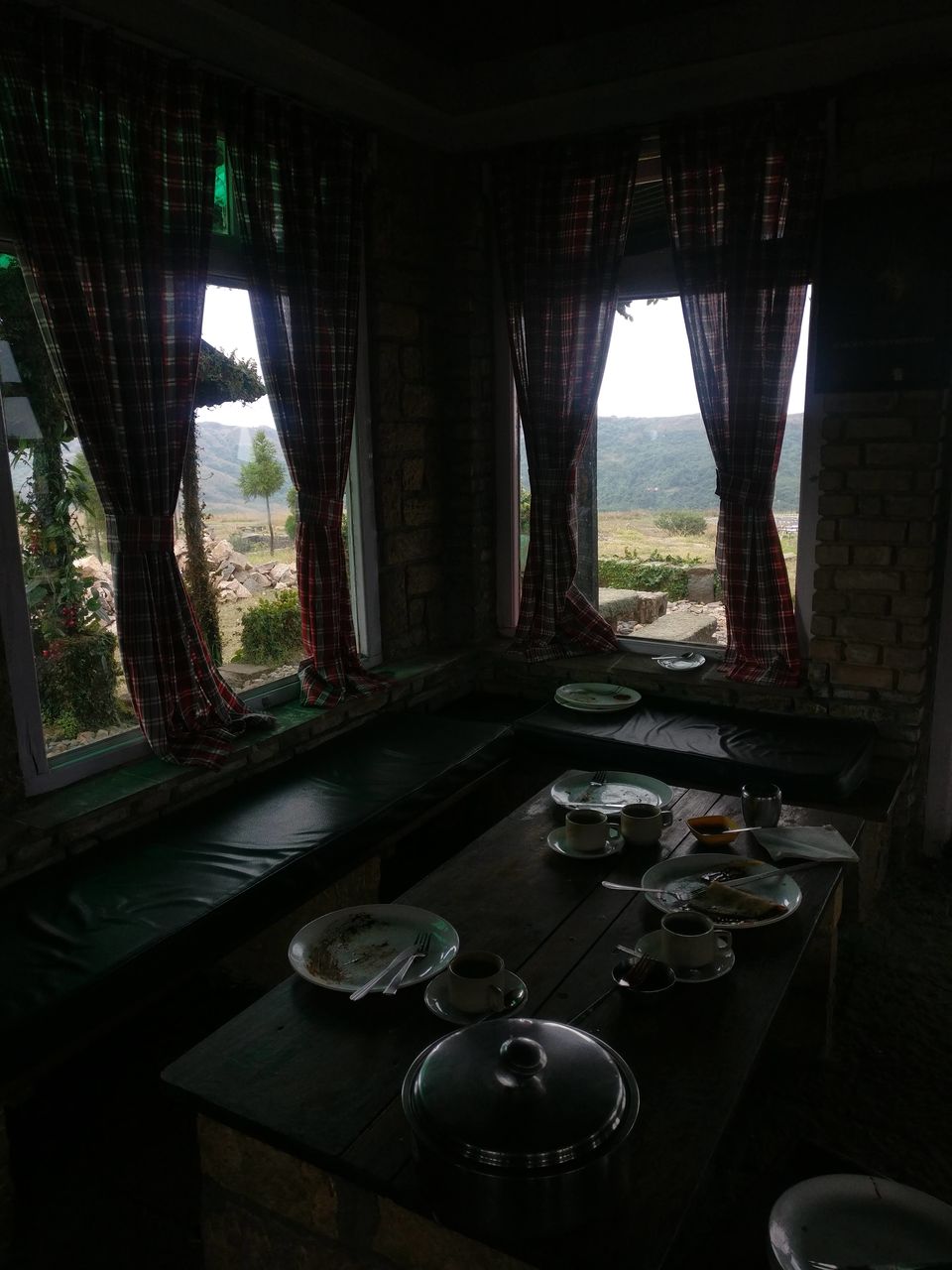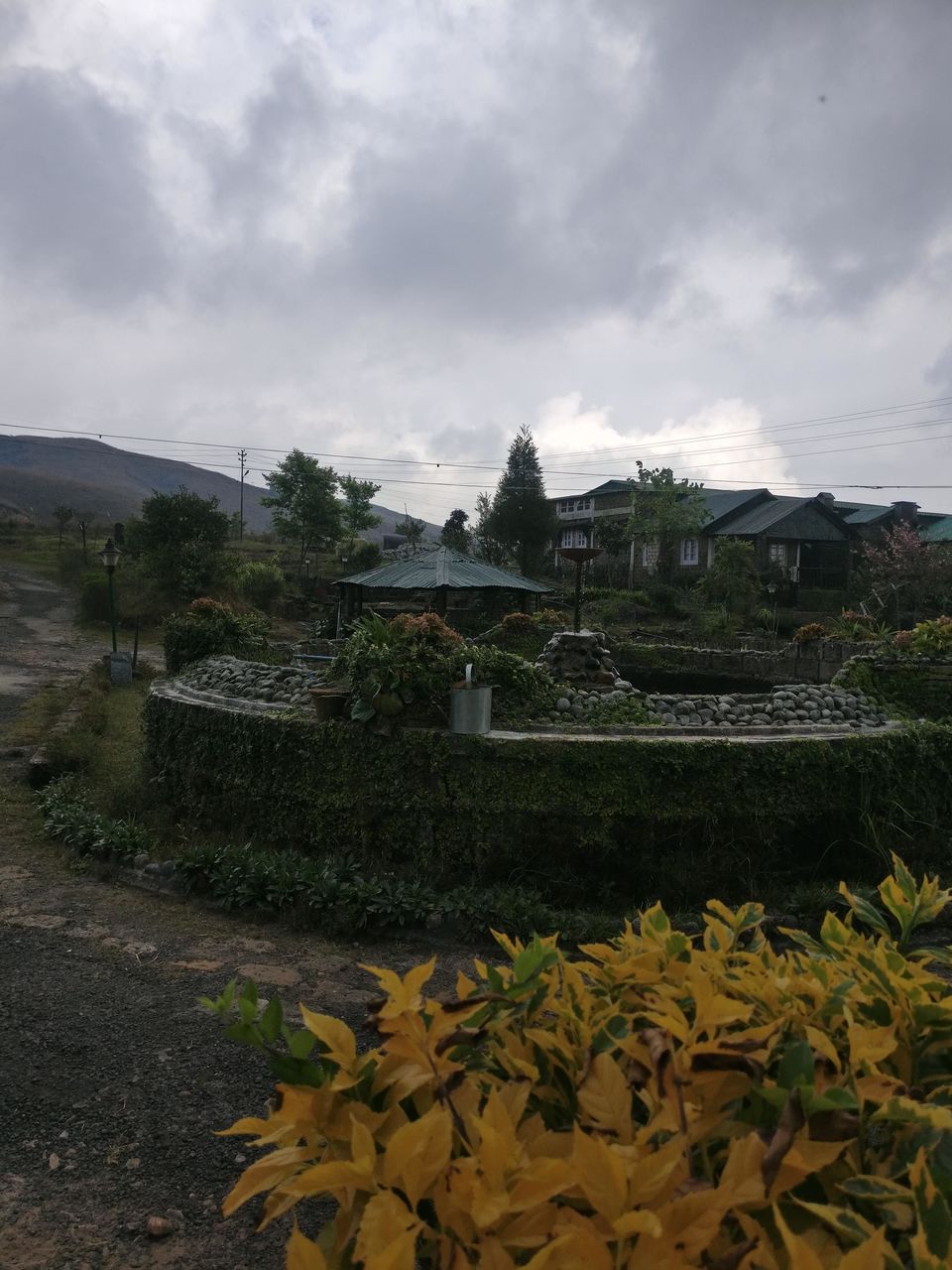 Saitsohpen town in Sohra has a restaurant called Halari. Decent chicken pakoras, didn't feel adventurous enough to try more food. But it definitely is one of the places with more options on the menu.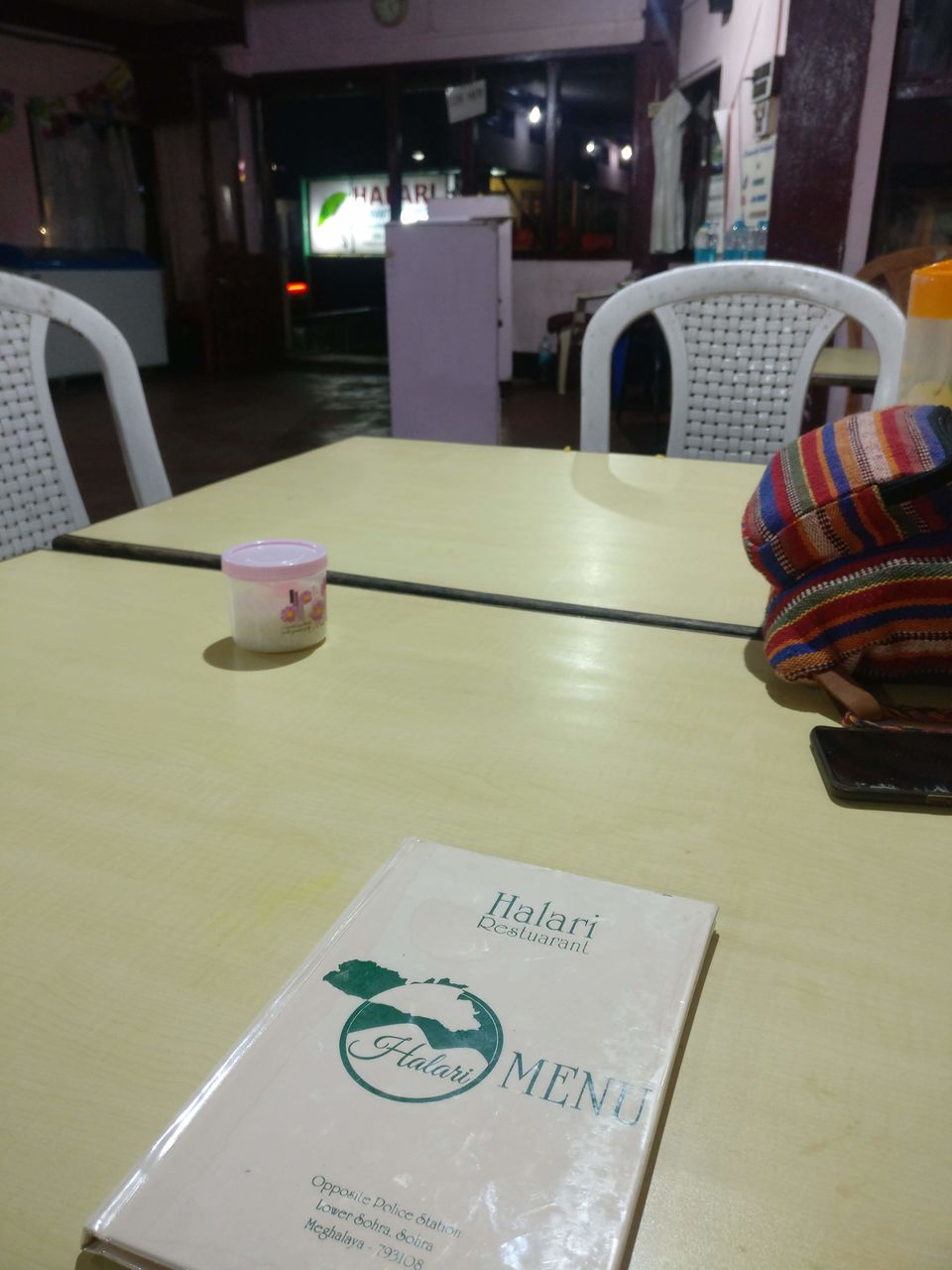 TL;DR: Ask for omelettes, bread if you're lucky. Look for chicken pakoras. Ask for less sugar in your tea (if you like it that way). And, if you're brave enough, embrace all that the local cuisine has to offer, after all, you only live once. Good luck being a vegetarian, though.
This post originally featured on Batuta's Gluttony.