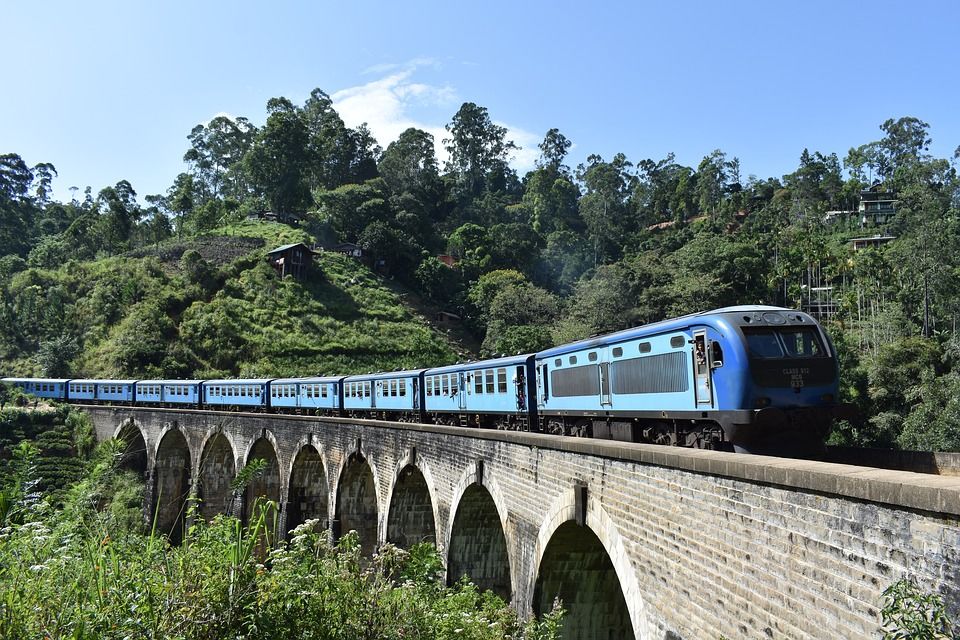 Ella is a laid-back town, nestled 1,041m above sea-level amidst the lush green plantations. It is a popular spot for tourists and locals and a paradise for hikers and campers. Ella is a must visit destination if you are planning a trip to Sri Lanka.
Travel to Ella
A train ride to Ella, whether from Colombo or the nearby city of Kandy is known to be one of the most scenic train routes in the world! The journey winds through misty mountains, waterfalls, tea plantations and the quiet villages scattered throughout. Do book in advance as the observation deck is almost always unavailable at short notice. Other methods of travelling are to organize a tour with a reputed tour agency or take a public bus to the hills. Travelling by road is scenic and takes less time and is ideal for those who love to make several stops en route to the destination.

Ella Town
The town itself, which was once a sleepy town, is now buzzing with many new cafes and pubs to cater to the influx of visitors. In the night, the cafes are donned with warm lights, the smell of oven baked pizza or roti (a local flatbread) wafting through the chilly air, the sounds of lively chatter and music blasting through the speakers are some of the things you'll notice and revel in while taking a walk through the town. Ella is a place that is bound to captivate you and therefore, it is essential that you make the maximum out of it. If you are pressed for time, reach out to Diethelm Travel Sri Lanka, who will customize the perfect itinerary for you and take you on the main excursions.
Ella Rock
This is a relatively challenging hike and a must do activity on your list. There are two ways to reach the top, a steeper and challenging but shorter route or the longer, less challenging one. Most opt to hike just before sunrise and start the climb as early as 3:30 am. It takes about 1.5-2 hours to reach the top and to view the glorious sun creeping through the mountains lighting up the stretch, is a spectacular sight. Have your camera ready or poised for that perfect time-lapse video.
Mini Adam's Peak
This is the easiest hike of all, taking not more than 20 minutes. The foot of the mountain is only 45 minutes away from the town and you can easily get a tuk-tuk. Although make sure you bargain and not settle for the initial value quoted. The trail is well marked and therefore, accessible at any time. Most like to climb during sunset or sunrise. Once at the top, you are greeted with a spectacular view of the countryside spread below.
Nine Arches Bridge
What's so special about a bridge, you wonder? This colonial bridge that is 24m high, spanning 91 metres is an engineering marvel as it is built using only bricks, rock and cement without any usage of steel or metal! It was built in the 1940s and to this day, stands strong and functional. It is recommended to visit the bridge after sunrise and is a great place for those who love taking photographs.
Diyaluma Falls
This is the 2nd highest waterfall in Sri Lanka and a trip here is a great idea to spend the day. The waterfall is situated about an hour away from the town. You can do a little bit of exploring at the base and start your hike to the top which will take about an hour or less. The waterfall has many natural pools on different levels perfect for those who would love to take a dip.