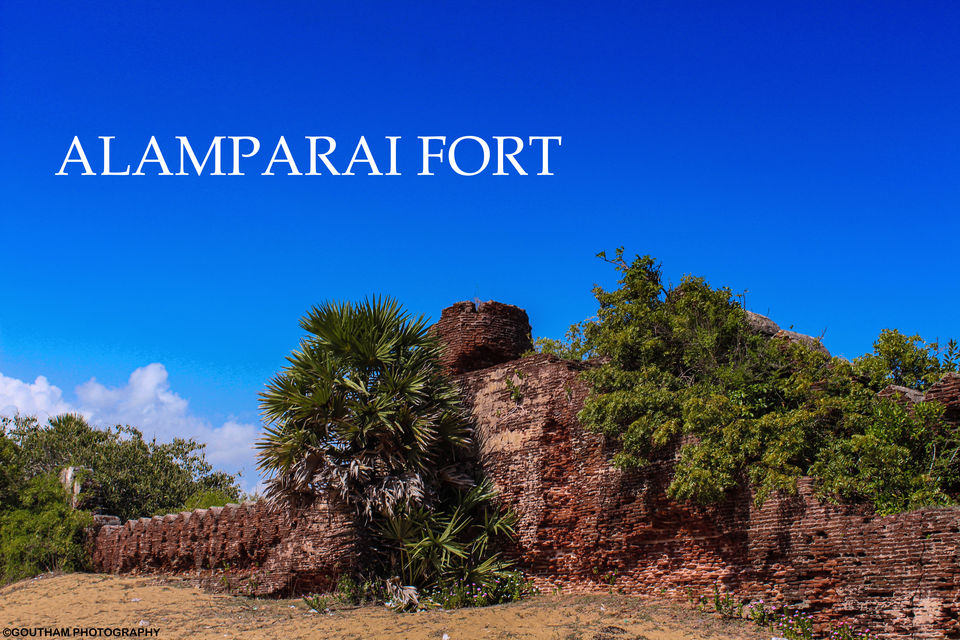 Located at Edaikazhinadu, around 100kms away from Chennai at ECR (towards Pondicherry), this Fort is an old ruined architecture which was once used as a seaport during Mughal and French Period for exporting items like salt, clothes, ghee, etc. Later during British period, this fort was demolished and almost most of the structures got ruined. Until 2014 this spot was mostly used for few film shoots and this fort was listed under top 20 lesser known tourist spot in the state by Tamil Nadu Tourism. Later, after 2015, this place had a sudden rise in tourists count, but it didn't last for too long as after an incident which took place in 2018 the fort was temporarily closed for Tourist.
Currently the government is reconstructing few parts of the fort and planning to open again for tourism. So, if you have an idea to visit to this place, here are few tips before you plan for your trip.
1. Don't forget to take your food (if you're vising by lunch time) and extra clothes as there ain't any resorts or hotels nearby the fort. Of course you have few tea shops and petty shops in the surroundings but that ain't gonna help to fill up your tummy.
2. There are no nearby clinics too..! So take your first aid kit along with you..!
3. People who plan for Photoshoots, this place is an absolute delight for you.
4. For all those who love seafood, the fishermen sell fishes, prawns and crabs on the roadside between ECR and the Fort, so you can get your favourites over there.
5. One most important thing is to not travel here alone or as couples, since it's a little deserted area when you go deep inside and please plan to visit here between 8am - 6pm.
Distance from Chennai - 110kms (Approx.)
Distance from Pondicherry - 50kms (Approx.)
You can travel here only through your own mode of transport.