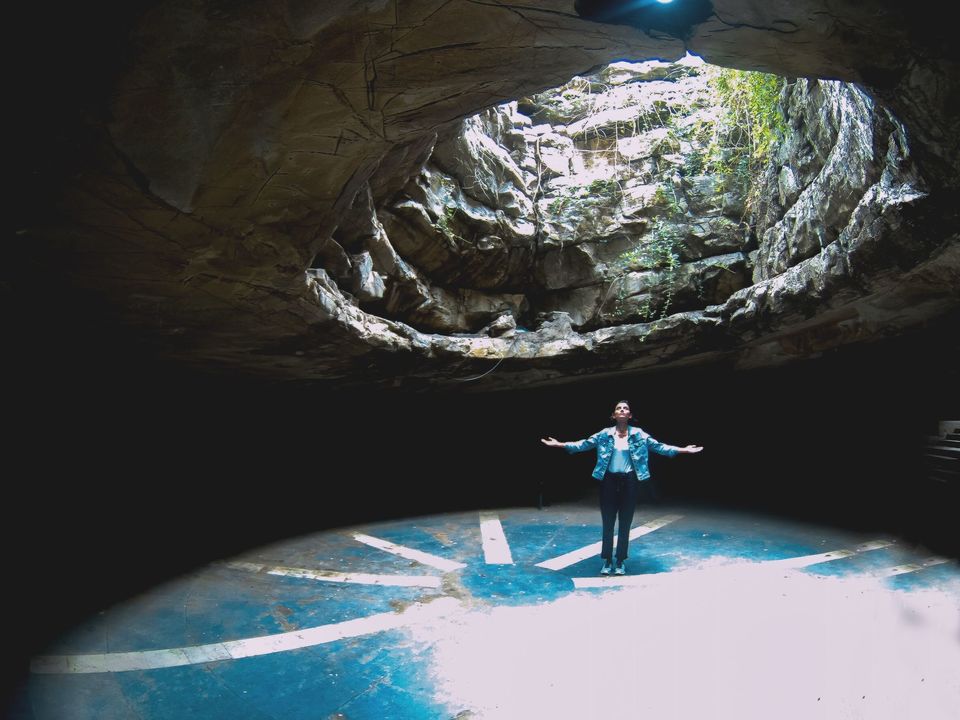 Since the beginning of civilization, caves have been an integral part of human survival. They have stories to tell, facts to reveal and theories to unfold. Being one of the most ancient civilizations in the world, India harbors some mystical and magnificent caves. One such enticing natural wonder exists right here in South India.
Belum caves, also known as Belum Guhalu in Andhra Pradesh, is the second longest cave in India. It is the longest one in South India with the length of 3,229 mts. Read below to know more about how to get there, where to stay, what to eat and other activities.
What to see and do?
This longest underground cave was opened to public viewing in 2002 after restoration for 20 years. From miles away one can see Belum Caves written on the hills, right below which is the big Buddha statue. Right from the grand entrance to the dimly lit passages, one can unearth the untold stories. Become Dr. Jones and observe the stalactite and stalagmite formations.
The entrance is like a pit cave, descending which the cave opens up. Explore the long corridors, tapered galleries and fresh water tanks. Notice the wet clay like roofs, anthill formations, proof of civilization and the winding tunnels.
Day 1 - Getting there
The closest airport is Kempegowda international airport at Bangalore or Tirupati Airport at Renigunta.
At a distance of 270 kms from Bangalore and 320 Kms from Hyderabad, Belum caves could be your next weekend destination. Board the AP Sampark Kranti train to Tadipatri from Delhi and change bus at Tadipatri for Belum Caves which is approximately an hour drive.
From Bangalore one can take a direct APSRTC bus to Tadipatri or catch a train to Anantapur. From Anantapur, catch a bus to Tadipatri and similarly take a bus to Belum caves.
Find a comfy stay
Punnami Hotel run by APTDC is in the vicinity of Belum Caves. They offer a 32 bed dormitory at a cost of INR 40 per person. APTDC also runs a restaurant and a small refreshments shop at the entrance to Belum Caves.
The nearest towns Tadipatri (30 km) and Banganpalli (20 km) are other places where one can find decent motels. There are no other eatery or stay joints. It is advisable to carry a bottle of drinking water when visiting the caves as it gets extremely hot and humid at certain sections.
Day 2 - Cave Exploration
Wake up fresh and have a good South Indian breakfast. The caves open at 10.00 am. Wear cotton clothes for heat protection, buy your entrance ticket, a bottle of water and go on exploring. There are no guides available, so you are pretty much on your own. For the next two hours, get the photographer in you to experiment with the lively light set up inside.
Highlights:
Best time to visit: All year round
Food: Refreshment shop at Belum caves
Expenditure:
Entrance fee: INR 65 per person
Cost of stay: 500 per room
Food: Approximately Rs 500
Transport to Belum Caves: 1000 (by local transport)
Get up, go, gone! Book those tickets or fill up the fuel, don't miss the chance to explore the longest cave in South India.
Bon Voyage!