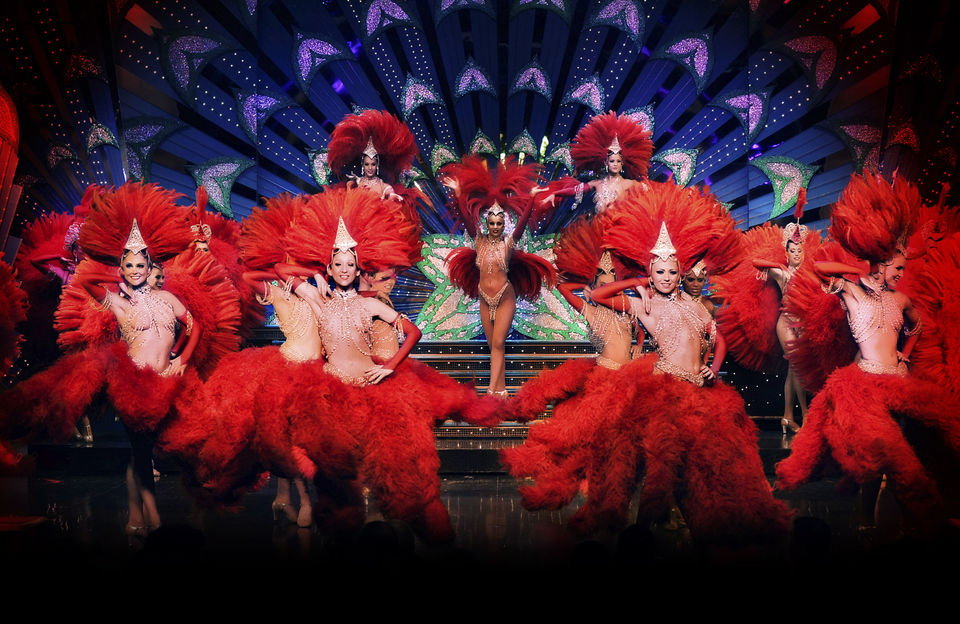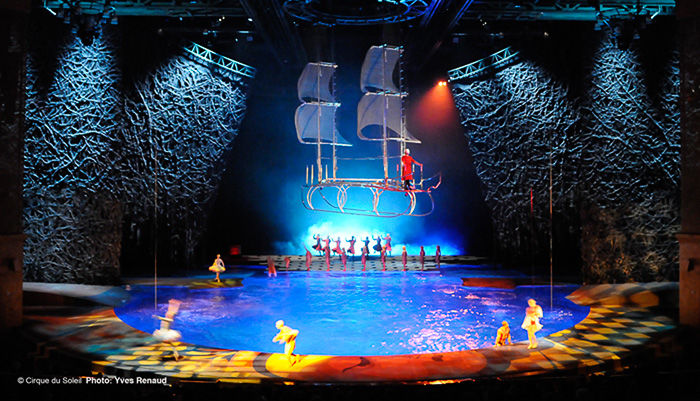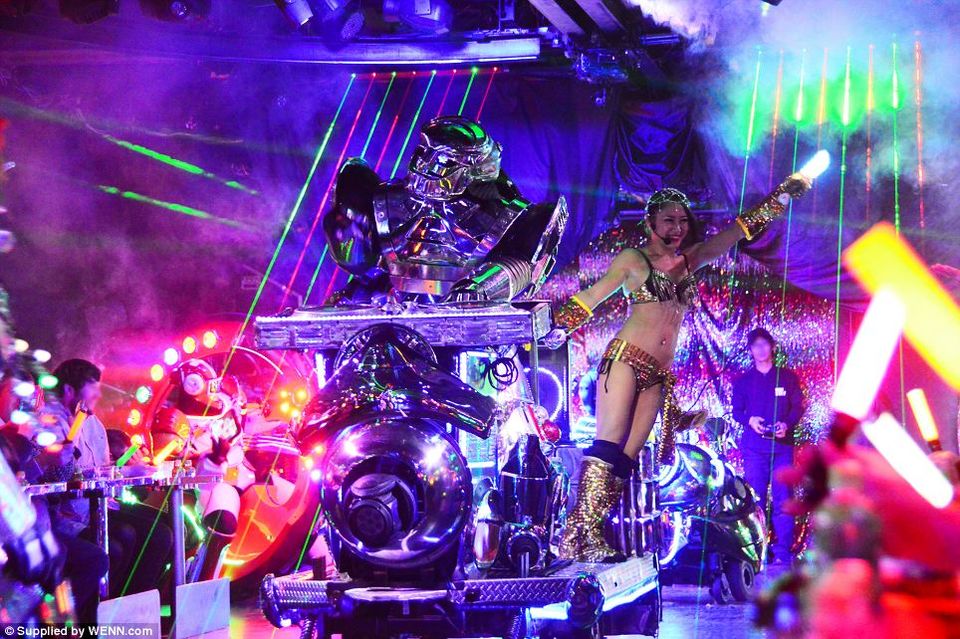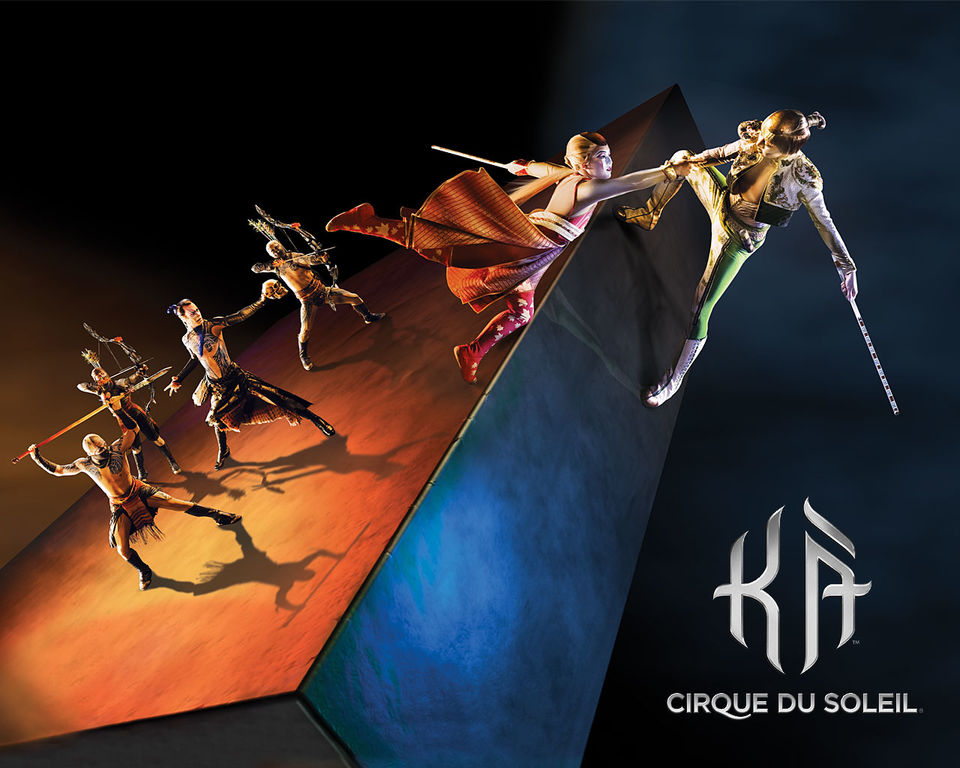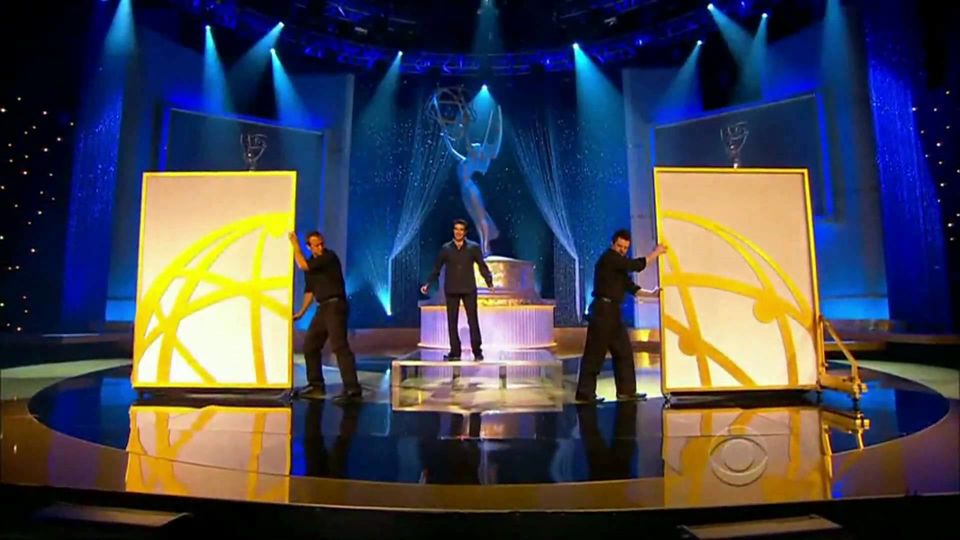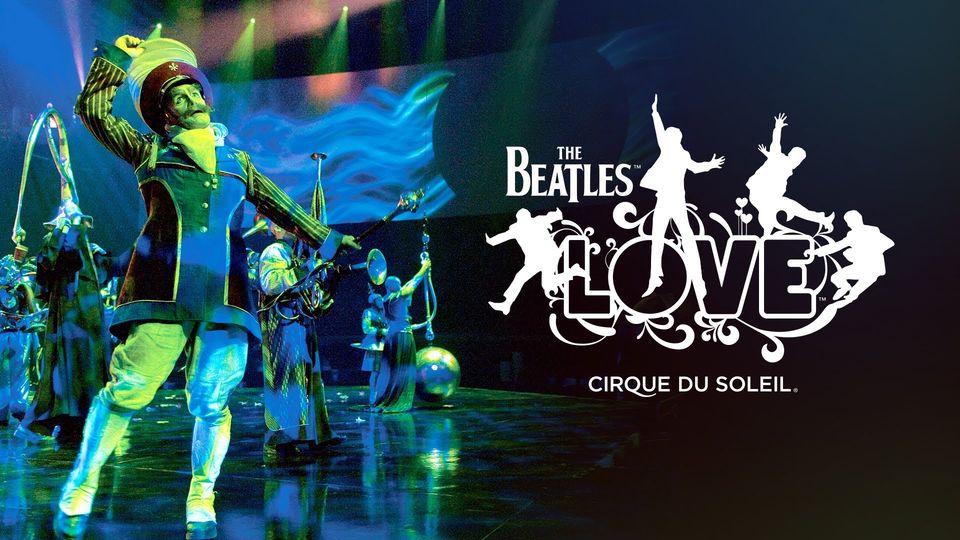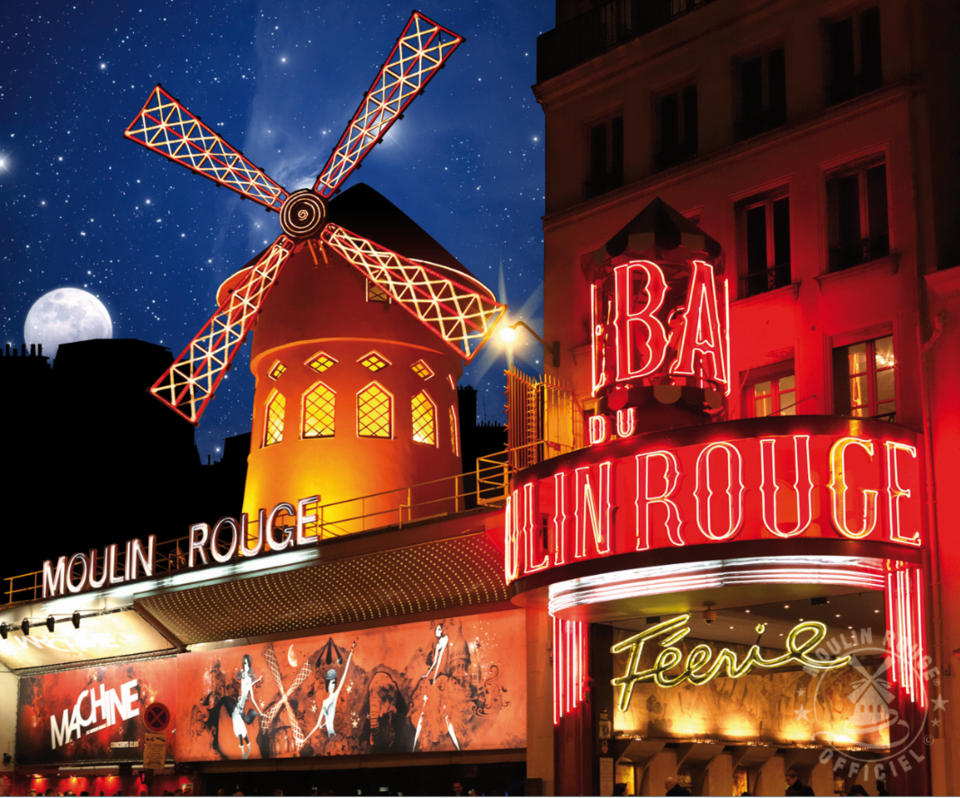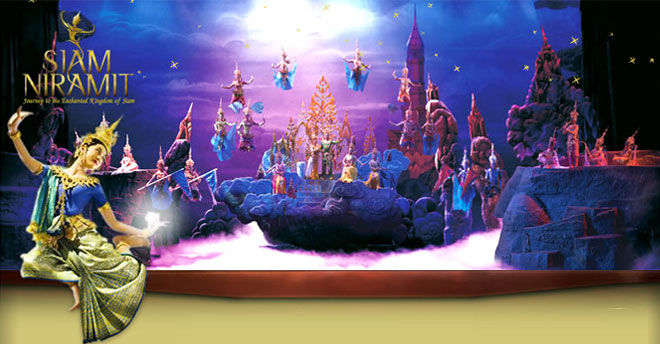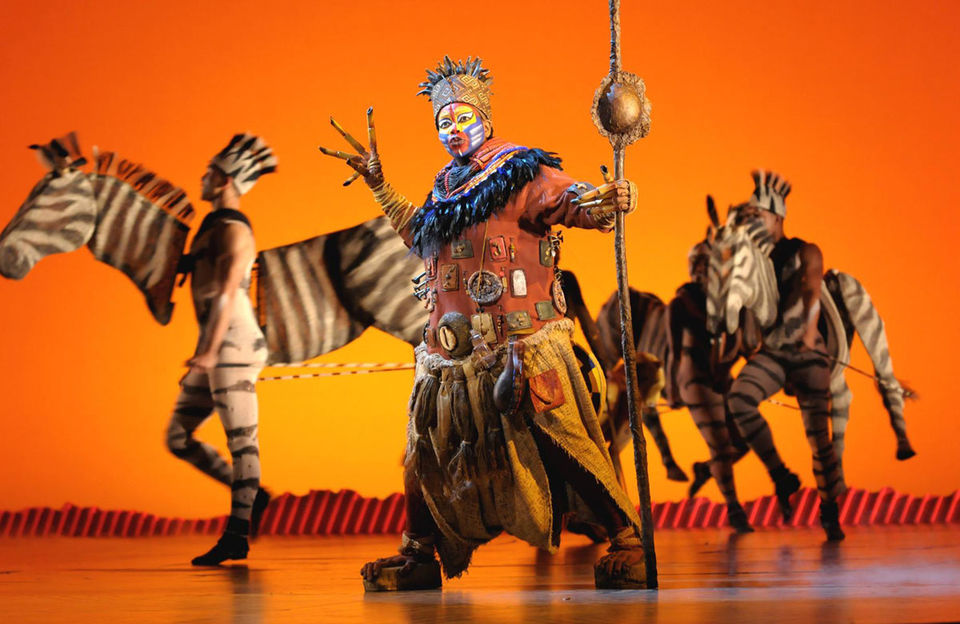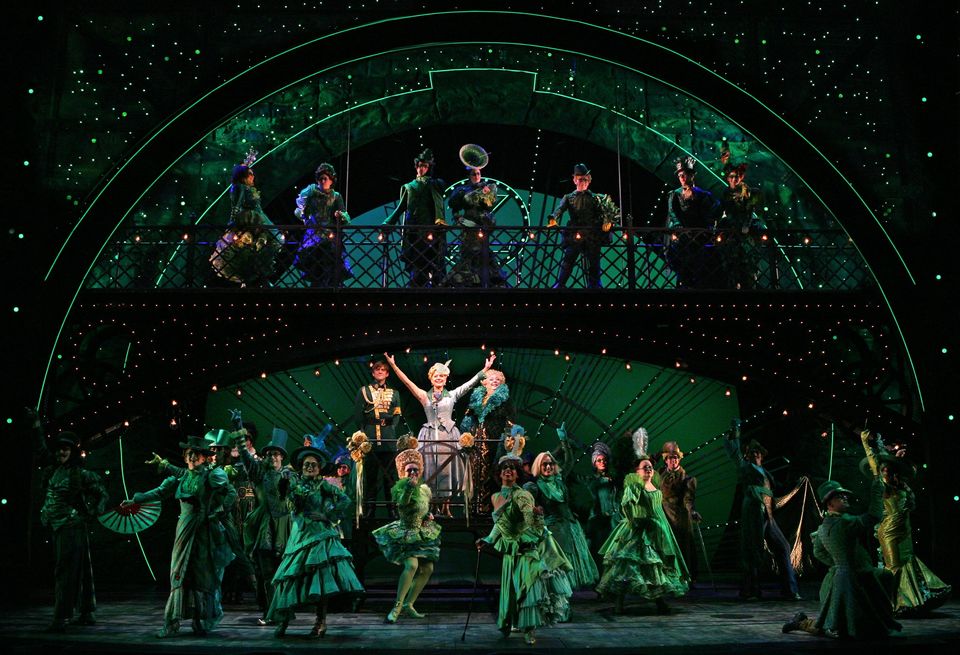 These are the best shows across the world, I have seen half of them and the other half is on my bucket List, and they are definitely worth your time and money, and worth traveling for.
1. "O" by Cirque Du Soleil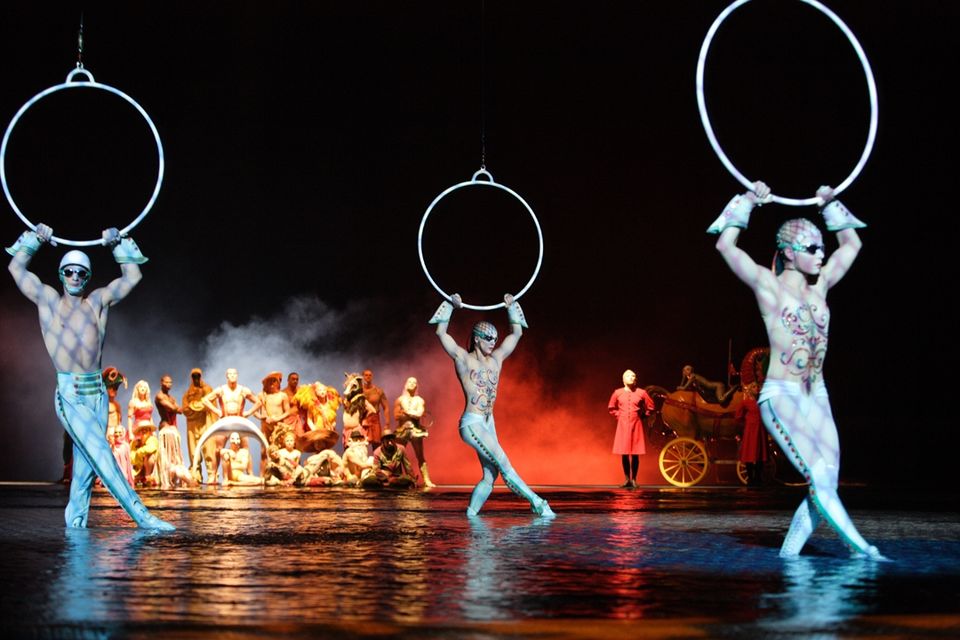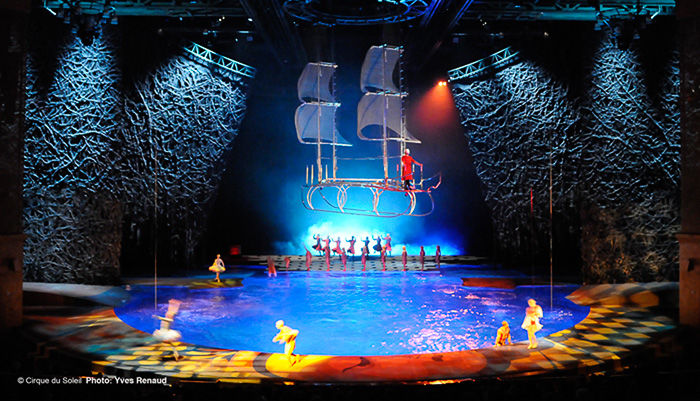 Location : Las Vegas
This is an Aquatics Acrobatics Show, with stage Floating in water, the stage is so spectacular, it is almost law defying acrobatics with the Tapestry, theatrical Romance with Fire Inside the water and synchronized Diving and what not. This show will never get out of your memory, no matter how much you travel and what you see.
2.Lion King : The Musical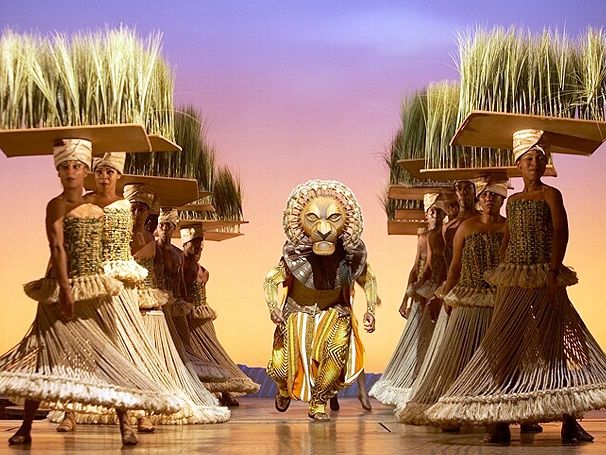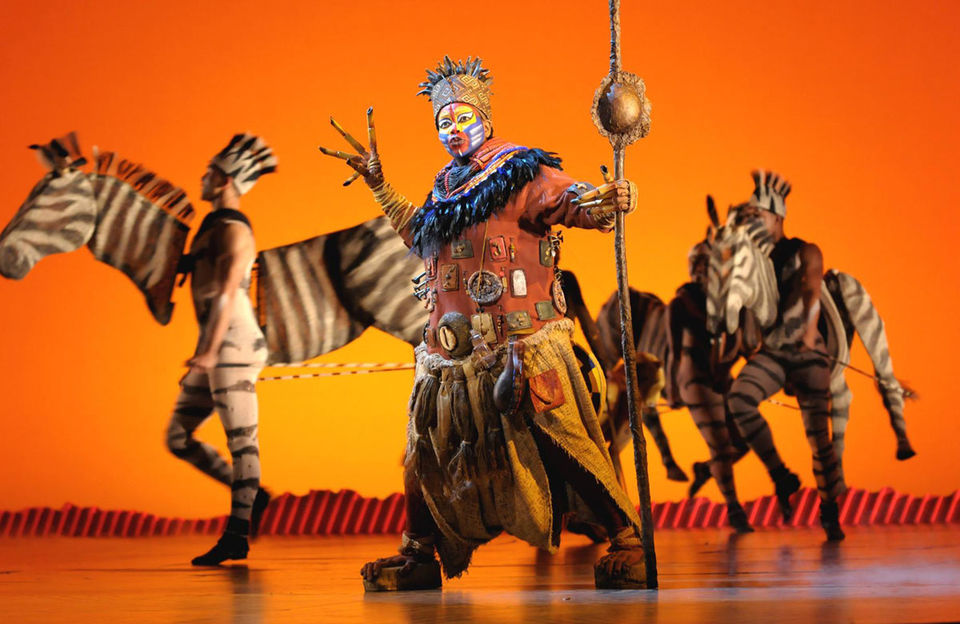 Location : New York and London
I loved it so much, it is straight out of our favorite Bedtime stories, A Jungle Kingdom with Lion being the King, and The African Adventure vibe it has is really awesome, the tribal songs and hunting bows and weapons. Never miss a chance to watch this show, no matter what seats you get in theatre.
3. Moulin Rogue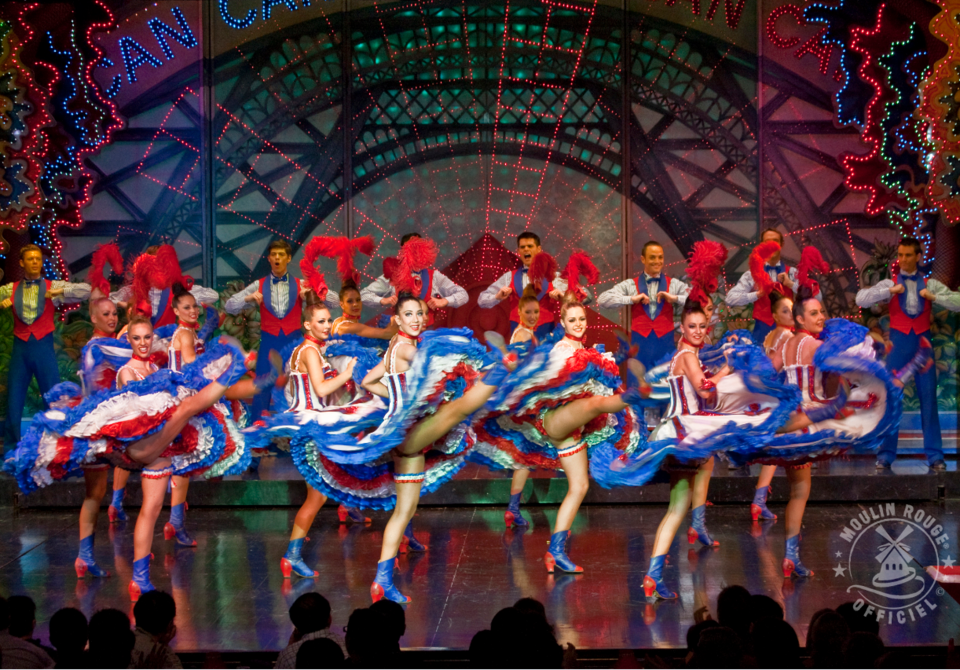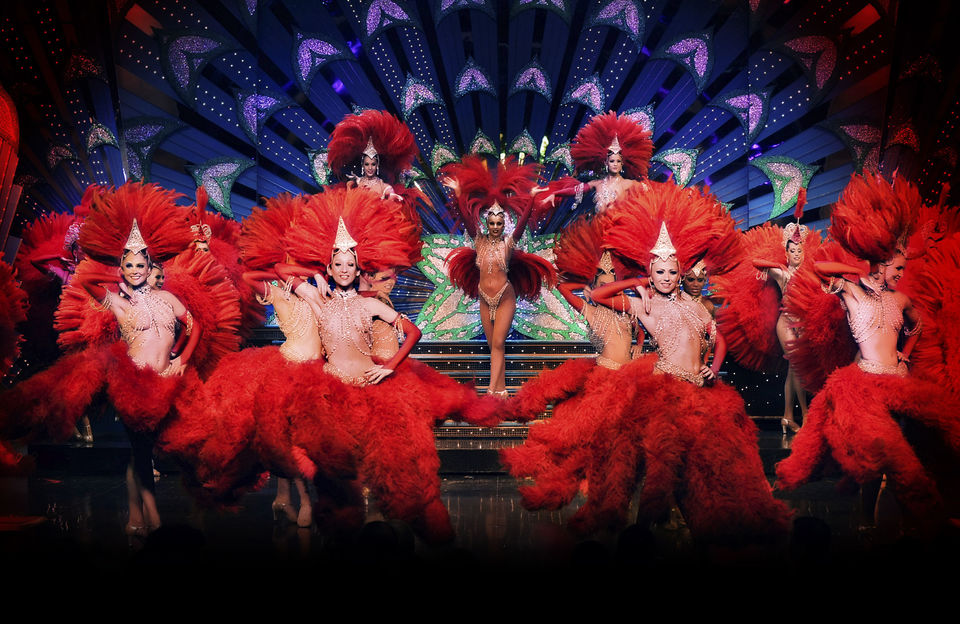 Location : Paris
A Cabaret, with Colorful Dancers tapping on the beats of Can-Can Dance in a Beautifully Designed Theatre which earlier used to be a Mill. This is a topless show, with beautiful women dancing in elegant costumes, and is paired with optional Dinner. The show is Highly seductive and you wont be able to take your eyes off the French girls.
4. Robot Cabaret Show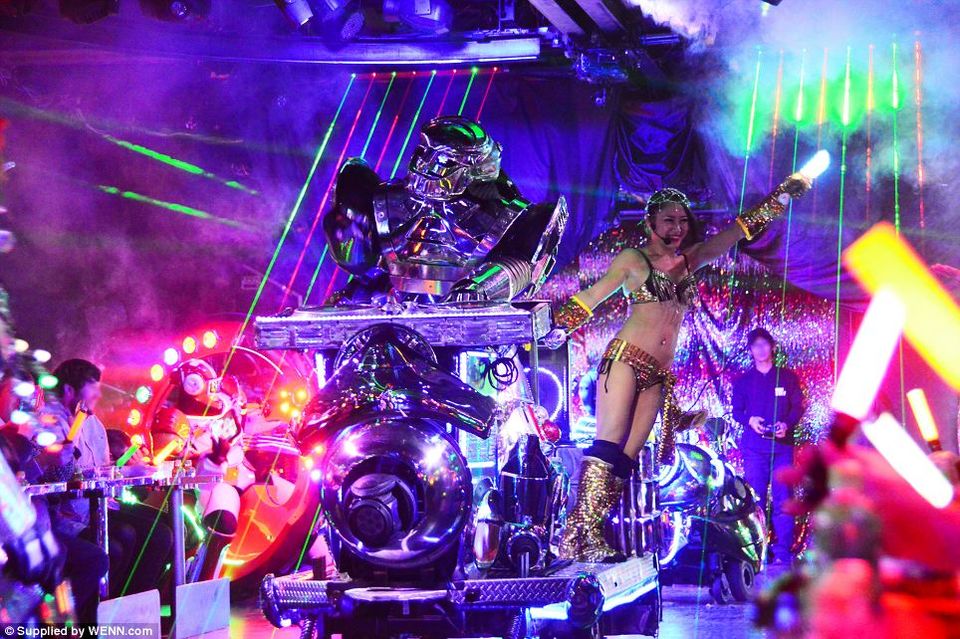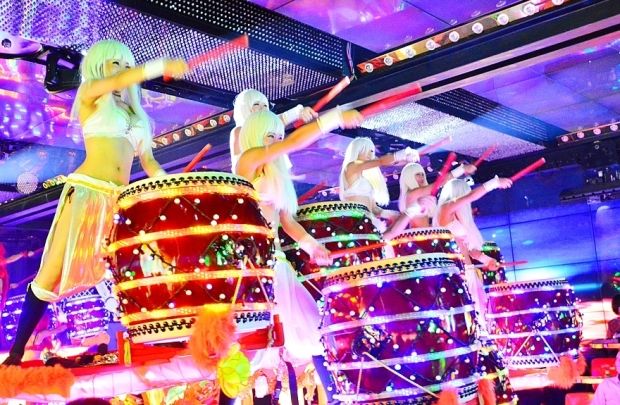 Location : Tokyo
The name says it all, Robots doing cabaret, sci-fi has gone to new levels of seduction, the show is an evening highlight of a dinner restaurant in Shinjuku district of Tokyo, and is full of flashing lights, taiko drums and techno music with Giant Panda and Glitzy girls dancing along Robots.
5. The Beatles LOVE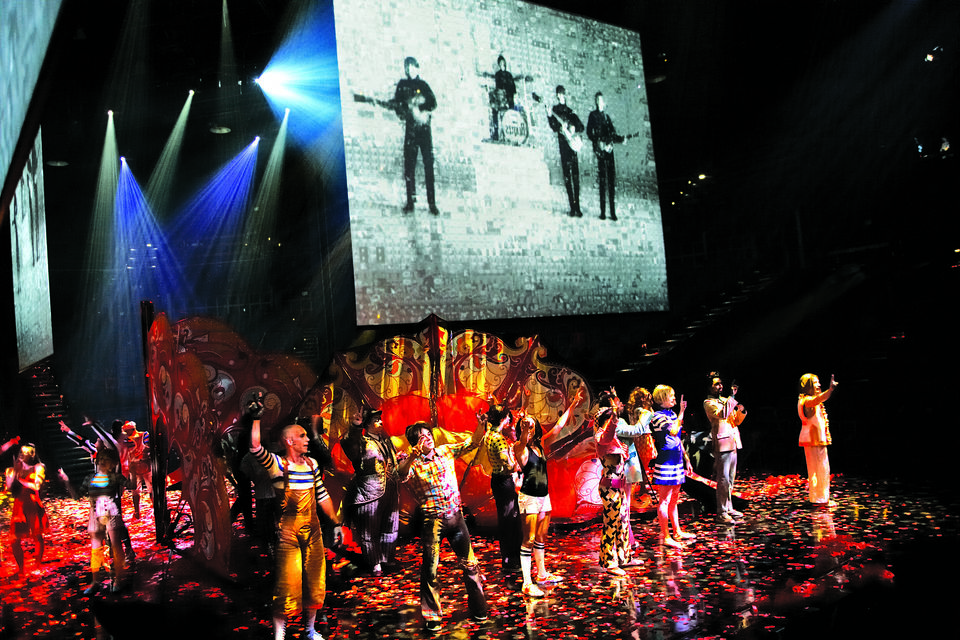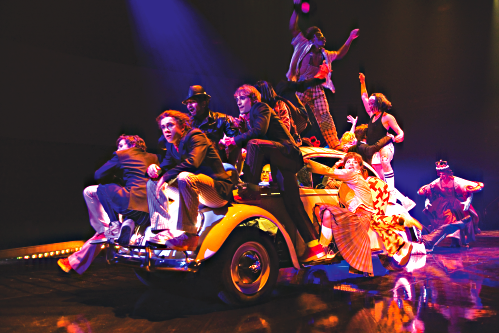 Location : Las Vegas
Based on The Beatles songs, the show will blow you out with the amazing sets and beautifully designed acrobatics performances, so you are gonna get Beatles Medley full of twists, jumps and flips.
6. Siam Niramit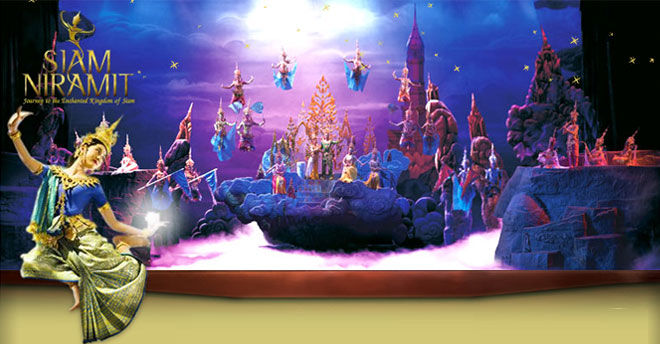 It used to be the Largest stage in the world till a long time, the show portrays traditional Thai culture with amazing effects and stunts. Huge Production with over 100 artists, the show is little slow paced, but its really nice.
7. Wicked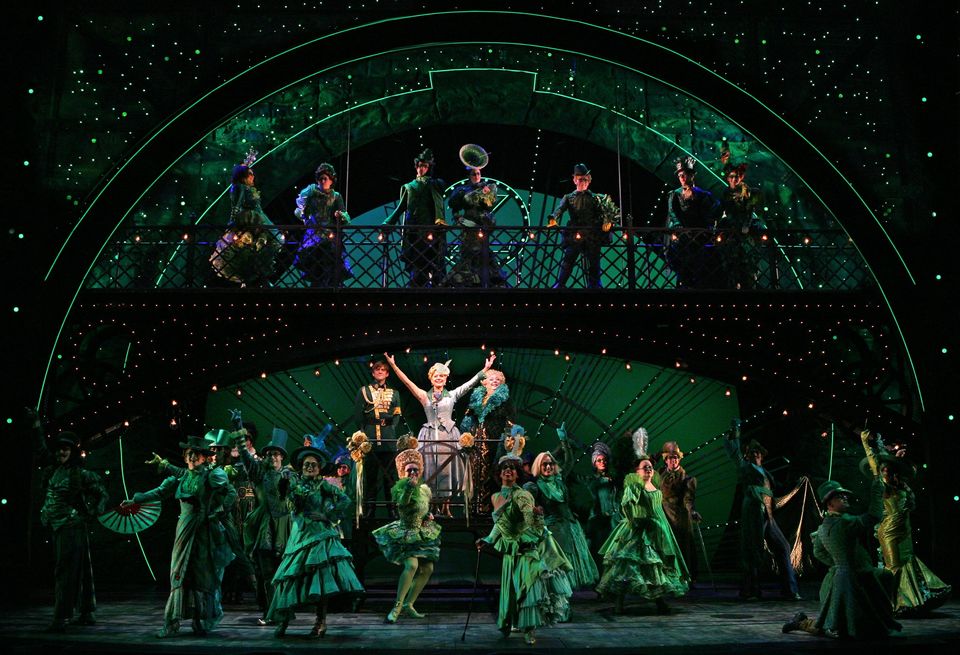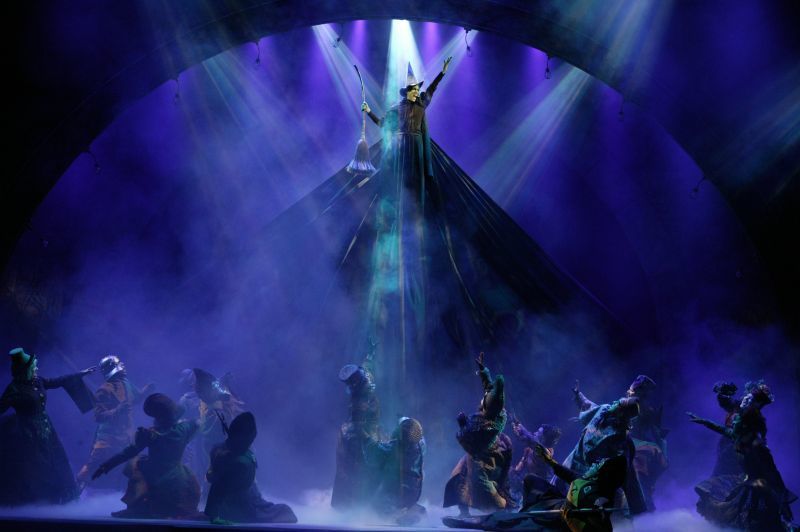 Location : London and New York
One of the popular musicals, and every child's fantasy dream musical with a Witch and Wizards come to life, the sets were super amazing and just the feel of it with goblins and potions, the child inside you is gonna go crazy.
8. David Copperfield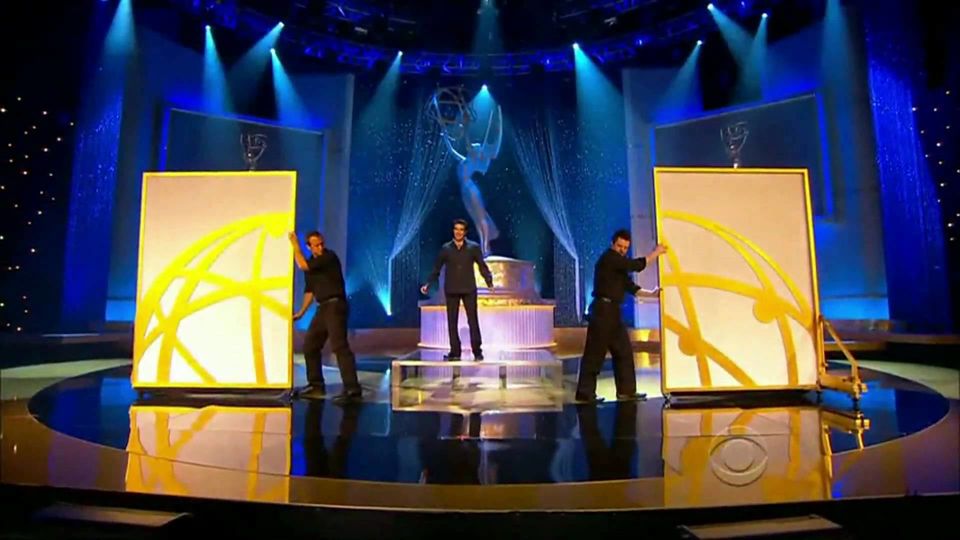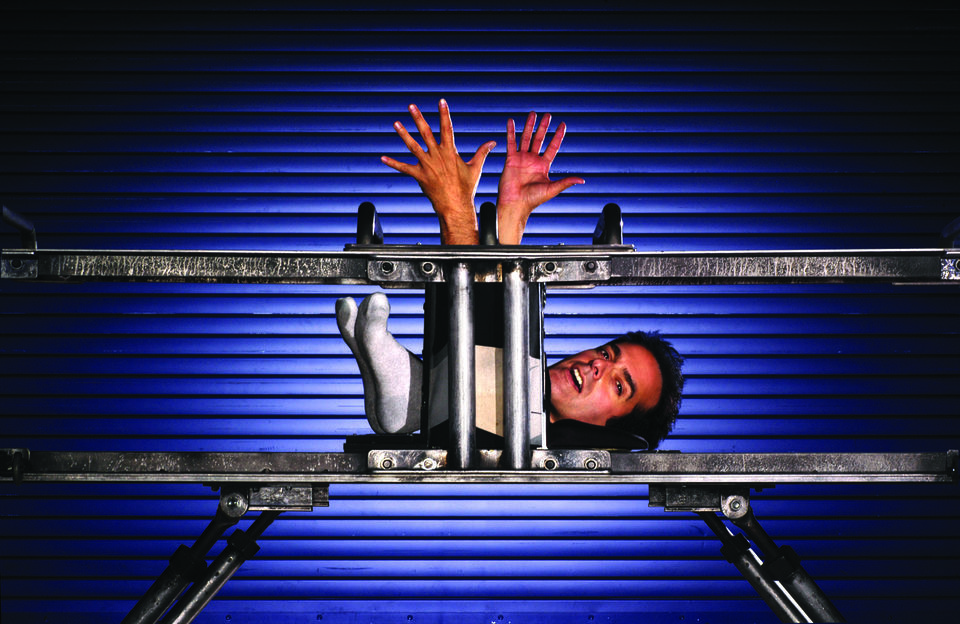 Location : Las Vegas
Most Popular Magician of Our Generation stages his best tricks in this show, where he walks through a metal sheet, shrinks himself to box and lot more, the show does not have those stupid showgirls to take your attention away from the tricks, and is a great illusion show.
9. "Ka" by Cirque Du Soleil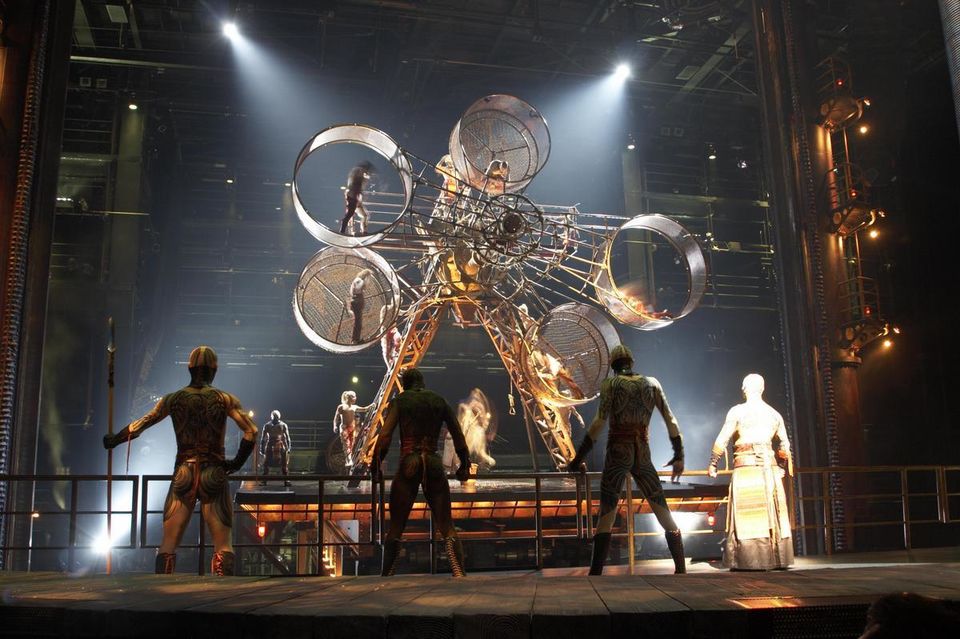 Location : Las Vegas
We saw this show in vegas in the best seats, and it was well worth. It has 360 Degree Rotating Vertical Stage, this show is based on theme of Warfare and Rescue Adventure, with magnificent acts of Huge Storm, Wheel of Death and Trapeze. The show combines Martial Art with Puppetry and has beautiful Landscape Designed Sets.
10. Zangoora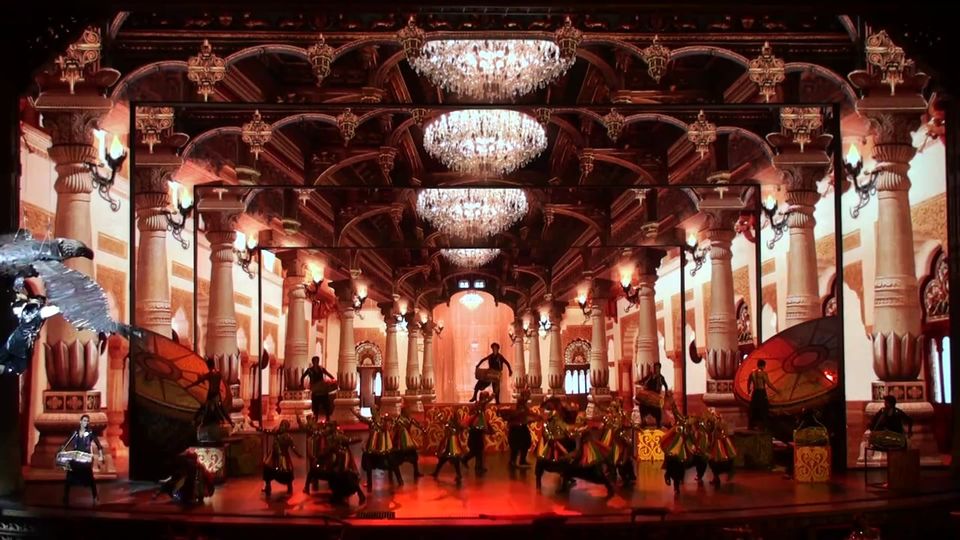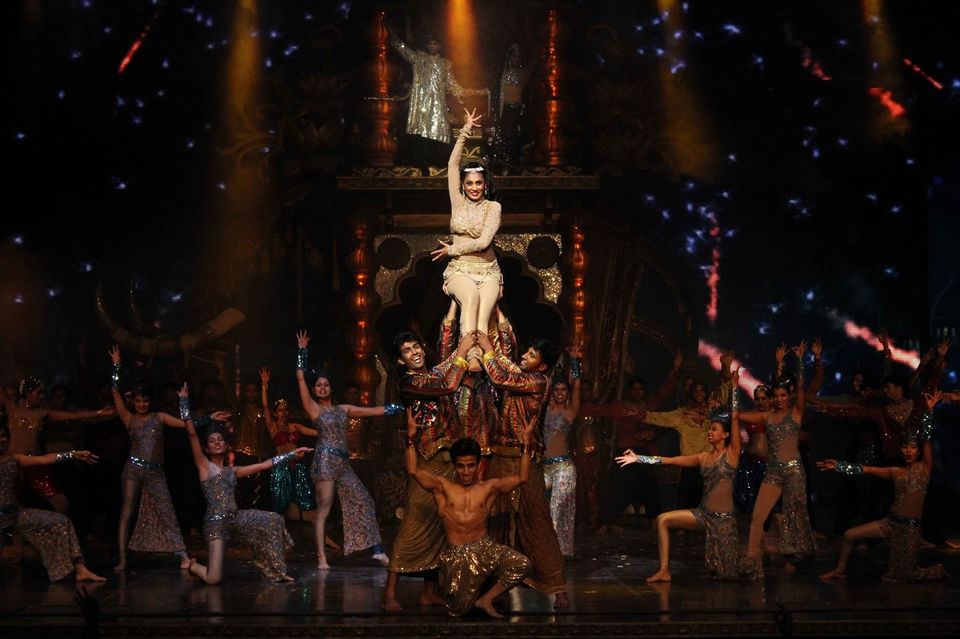 Finally, we have a Bollywood styled Musical at one of the best stages I have ever seen, the effects and the sets are at par with any New York Broadway or London West End musical.
Enjoy your shows, and do tell me how many of them have you seen or the ones that are on your bucket list.