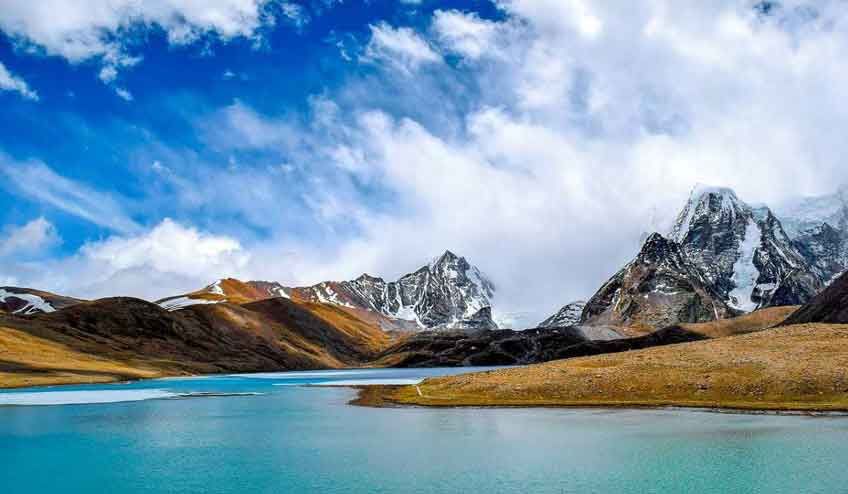 It is one of those experiences that I really wanted to share as early as possible with everybody however my laziness kept me from actually doing it. It took me while to write this travelogue mostly because I had been procrastinating it till now but, no more. Many a times coming back from a trip we have this unsatisfactory feeling of not being able to stay a bit more and see a little more of the place or places we traveled to. At-least it happens to me a lot, if not every time I come back from a place that left me spell-bounded.
My trip to Sikkim along with a couple of friends was a different one, oddly enough this time I came back home with a sense of satisfaction even though I missed a few places from my itinerary. I will not say I was able to travel to all the best places there because it's practically impossible to do so in a span of 10 days, but yes it was good enough to satiate my appetite for that time. So much so that I felt it would be unfair not to share this itinerary with rest of the keen travelers looking forward to a trip to North Sikkim. I would stick to the northern regions even though there's so much more to see & do in the state of Sikkim, because those were the areas that we considered to be the best use of our 10 days vacation. I will be sharing day by day itinerary along with some memories(pictures) from my trip and any information which is worth knowing about the place to make your trip easier or provide some alternatives.
The best way to travel within Sikkim would be to book a cab preferably take a package from one of the vendor there for the whole trip. You will be able to negotiate good prices if you book package for multiple days and places within the state and will save up on considerable amount when you're travelling in a group. Although Sikkim is beautiful all the year round yet a good time to visit would be somewhere between January to May.
Alright let's get down to business :
Depending on where you fly from flight costs may vary. I took a connecting flight from Lucknow to Bagdogra via Delhi which was booked approximately a month before the date of travel. This early booking turned to be a considerably cheap one for about INR 6380.
If you have booked your cabs prior to visiting the place, you can easily arrange for transfers from Bagdogra to Gangtok. The distance is around 125kms still it takes good 3-5 hours to reach Gangtok from Bagdogra depending on when you leave from the airport. It may come as a surprise to you for a place so secluded could have so much of traffic on the roads, especially when you're crossing through the city roads. By the time you reach Gangtok you sure would be tired so you might want to retire in the hotels of your choice or budget. However, if you still have some juice left, you can always take a stroll through the Mall road which is really happening place during the evening time. A cheap one where I got a room for INR 800/ night is Hotel Yatung which is quite close to the Mall road.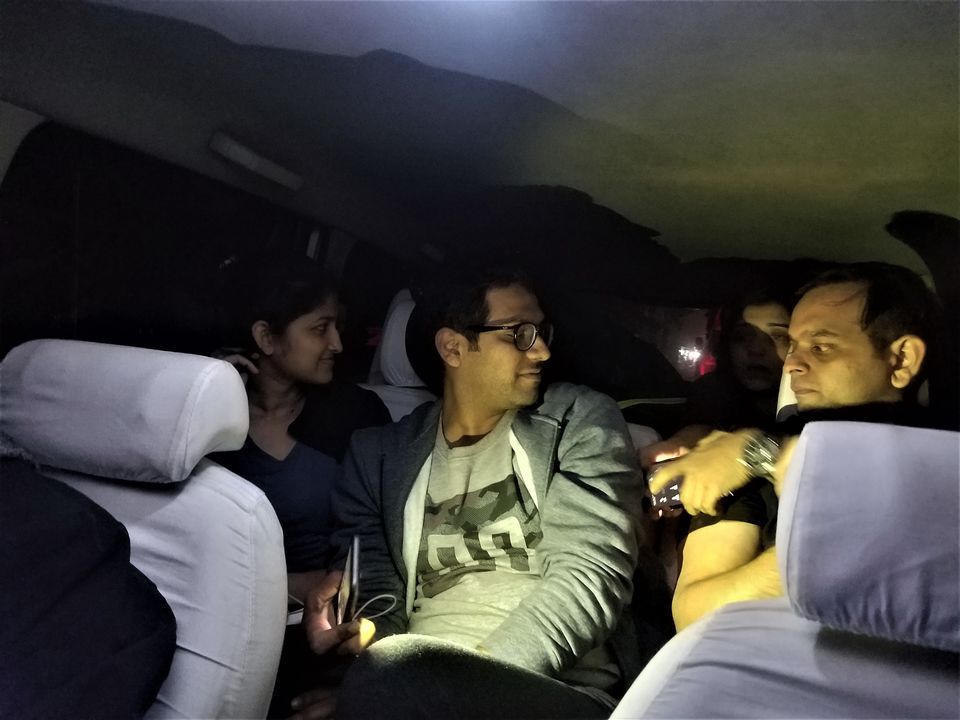 Day 2
Enjoy your stay within the city, try local cuisines and then take a dip in the nearest waterfall. There are two waterfalls within the proximity of the Gangtok city one being the Banjhakri Falls and Bakthang being the second one. Here's how we rolled throughout the day in Gangtok.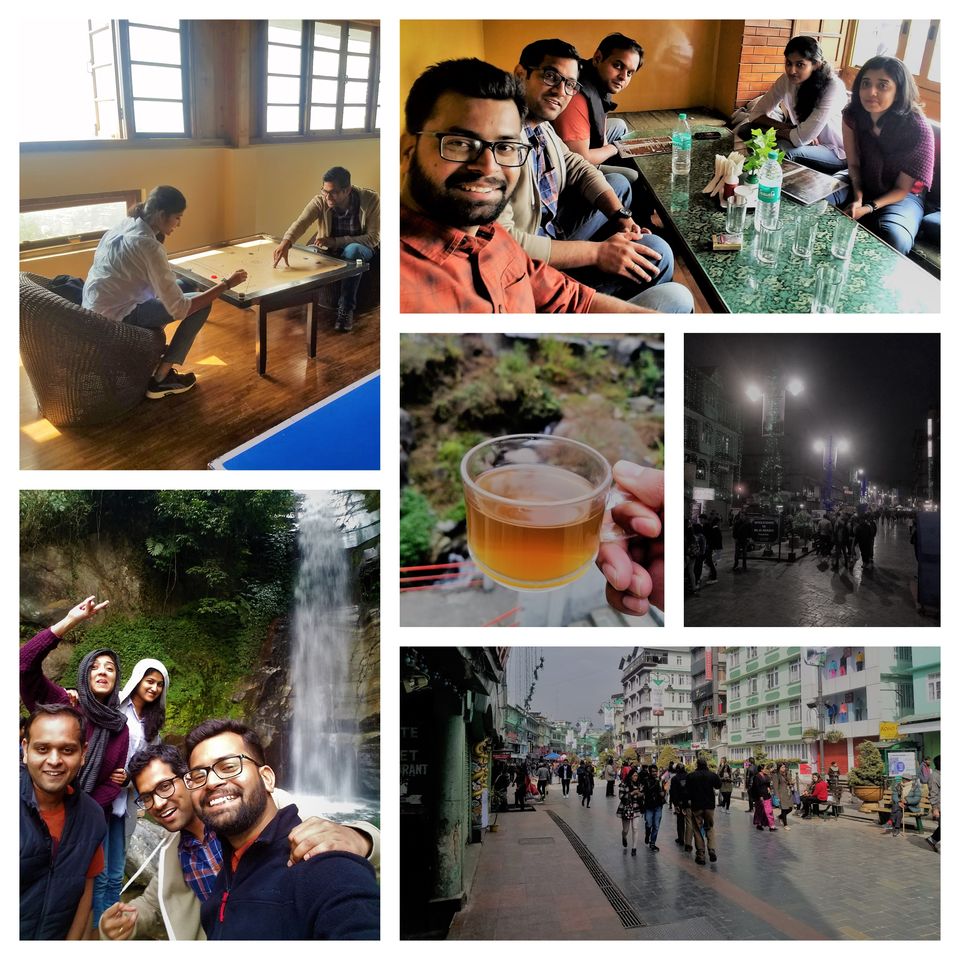 Day 3
After a relaxing first day you should head out towards Zuluk. You'll have a lot of worth visiting spots on the way to Zuluk. Tosmgo (Changu) Lake, Baba Harbhajan Singh Mandir and the Famous Nathula Pass (India-China Border) are just the names besides the entire scenic route through the 92 hairpin bends to .
Zuluk being a small village would be a good time off from the rush and busy life of cities. Our road to Zuluk in some shots below: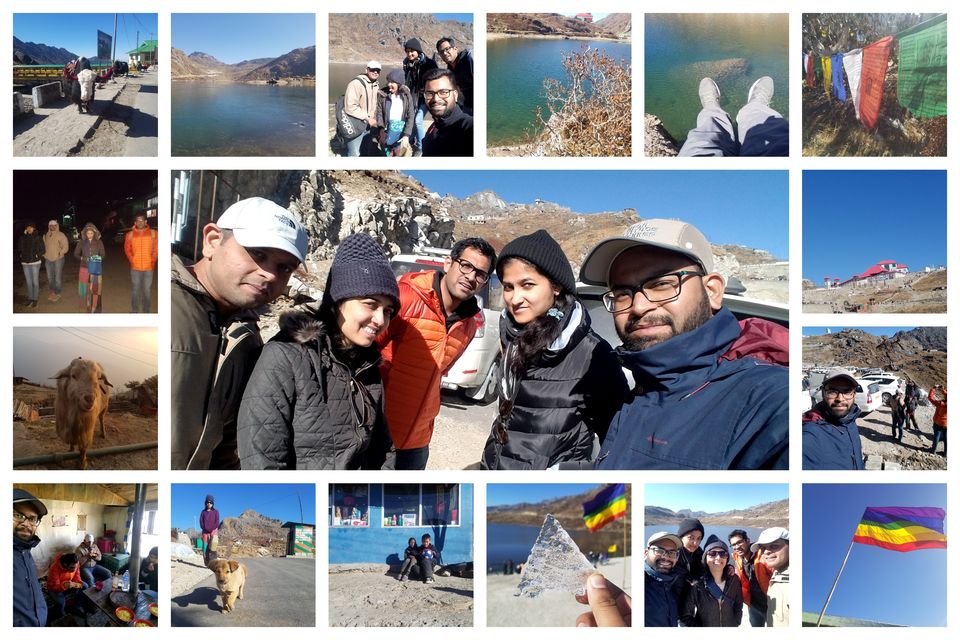 Day 4
Time to head back to Gangtok as the best is yet to come. If you are fortunate enough you might be able to get one of the best views to Mt. Kanchenjunga on the way back.
Day 5
Wake up at your convenience as this day will mostly pass by in the wagon reaching up north to Lachen. Distance being a mere 130 kms from Gangtok yet the route clenches so much to keep you enthralled throughout. Be ready for to see some mountains, waterfalls, beautiful river which shifts color to true turquoise as you move up only to become transparent once again, furry dogs, more mountains and possibly snow/ snowfall.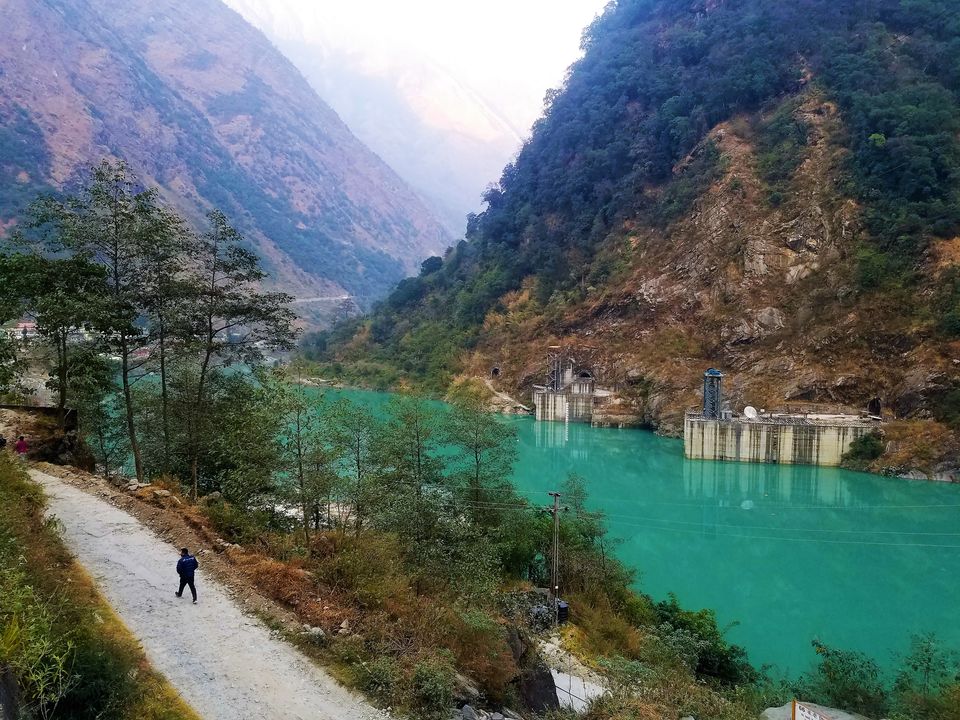 No matter how much I tried, couldn't finish this journey in one blog or else it won't be a blog anymore and be more like a chapter of a book. So if you have made it this far, congratulations ! You definitely deserve the best slice of this journey yet to come in the next part of this blog series. 
Yayye !! I was able to finish the next part earlier than expected so here you go.