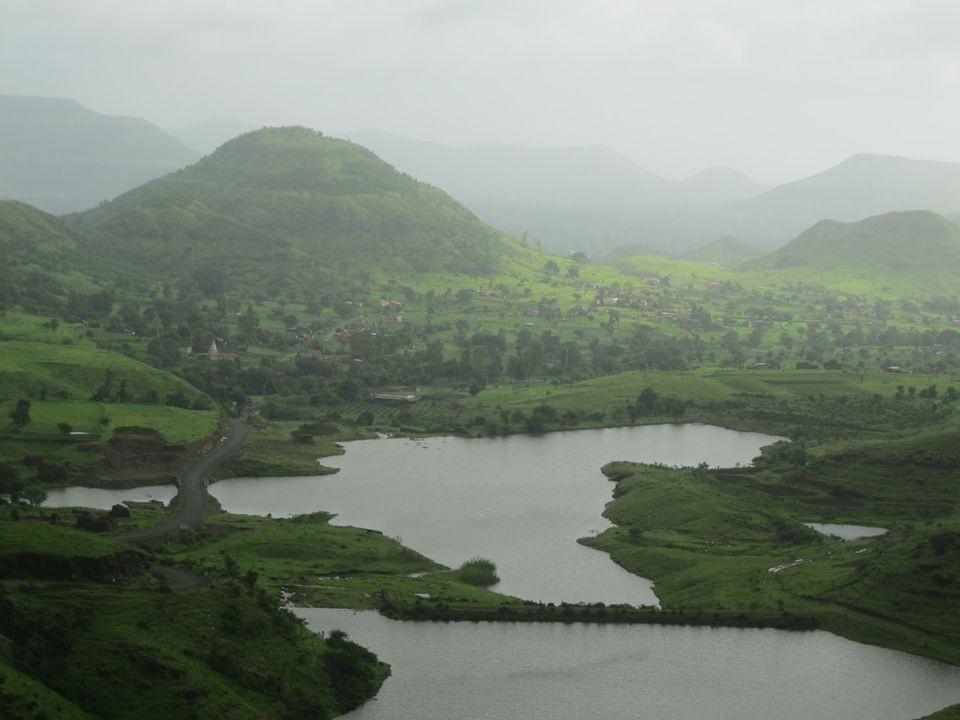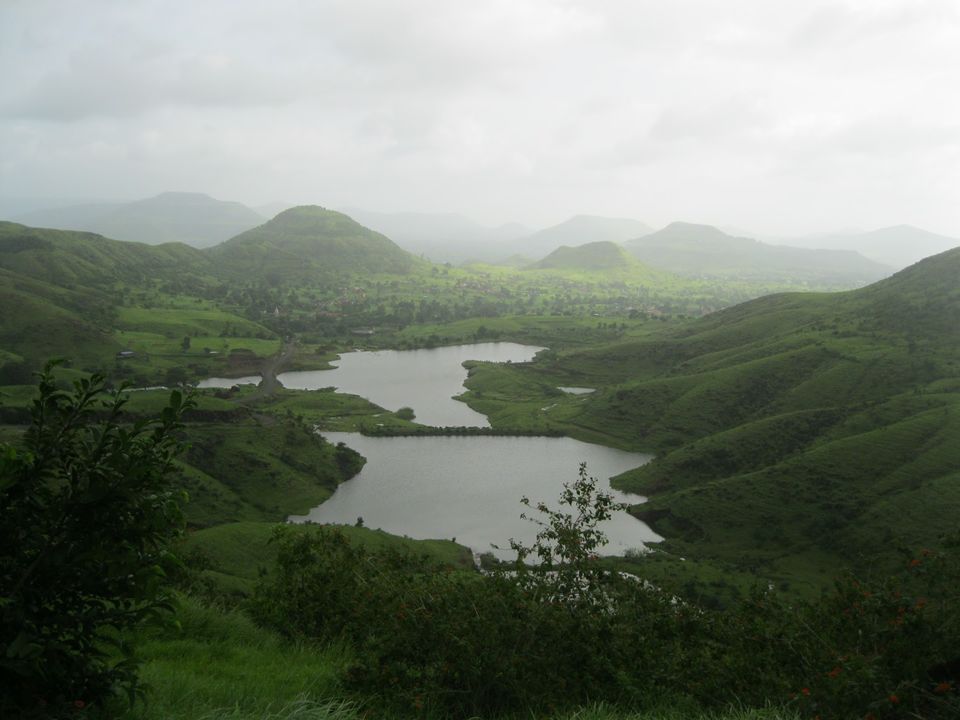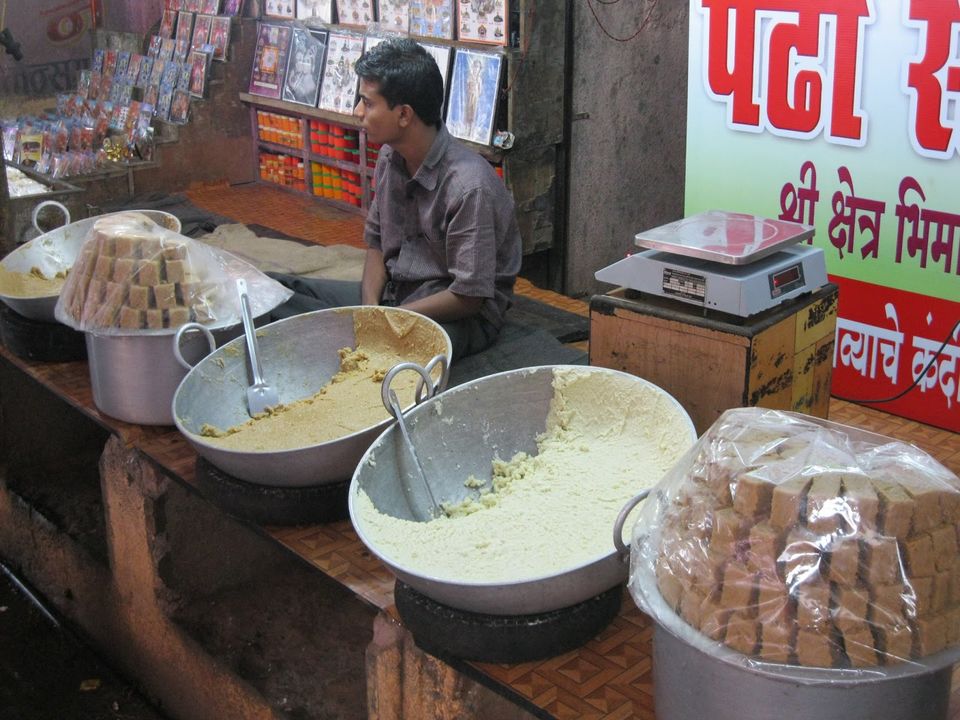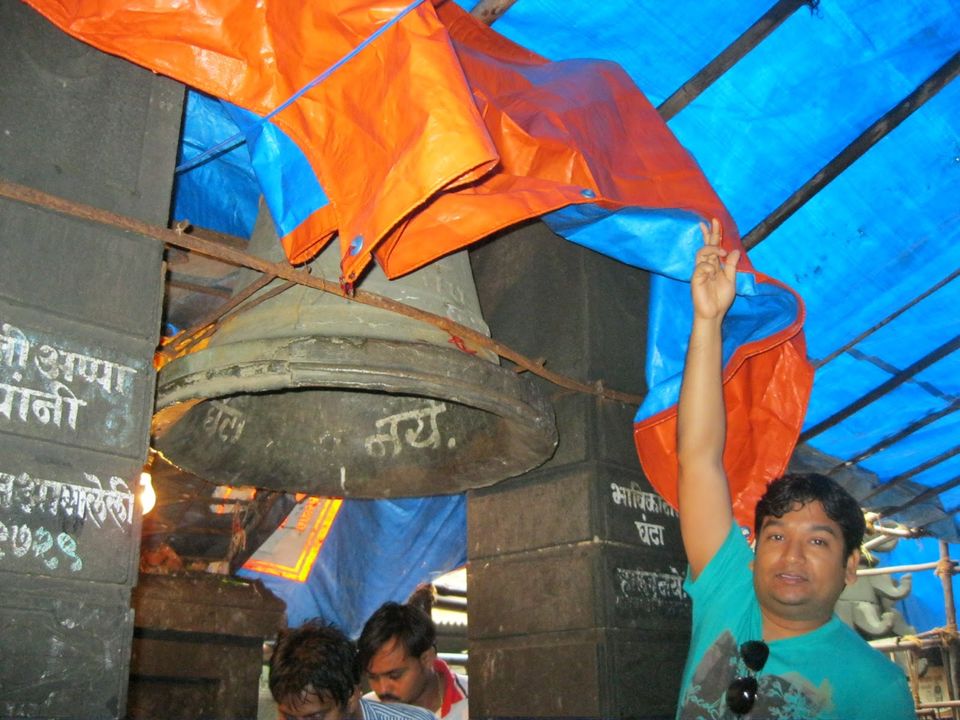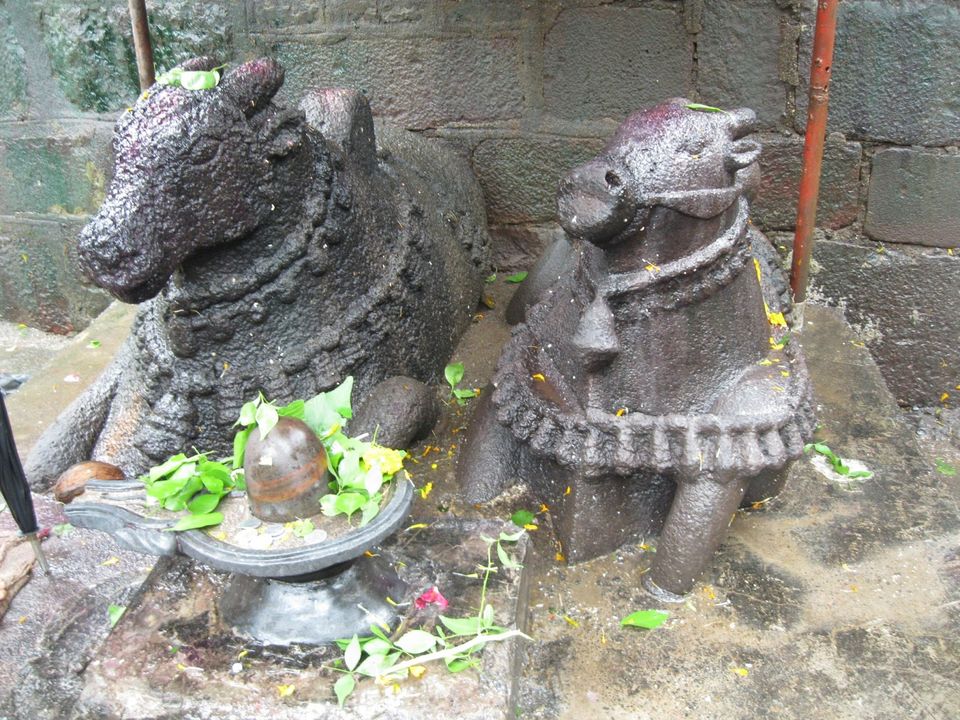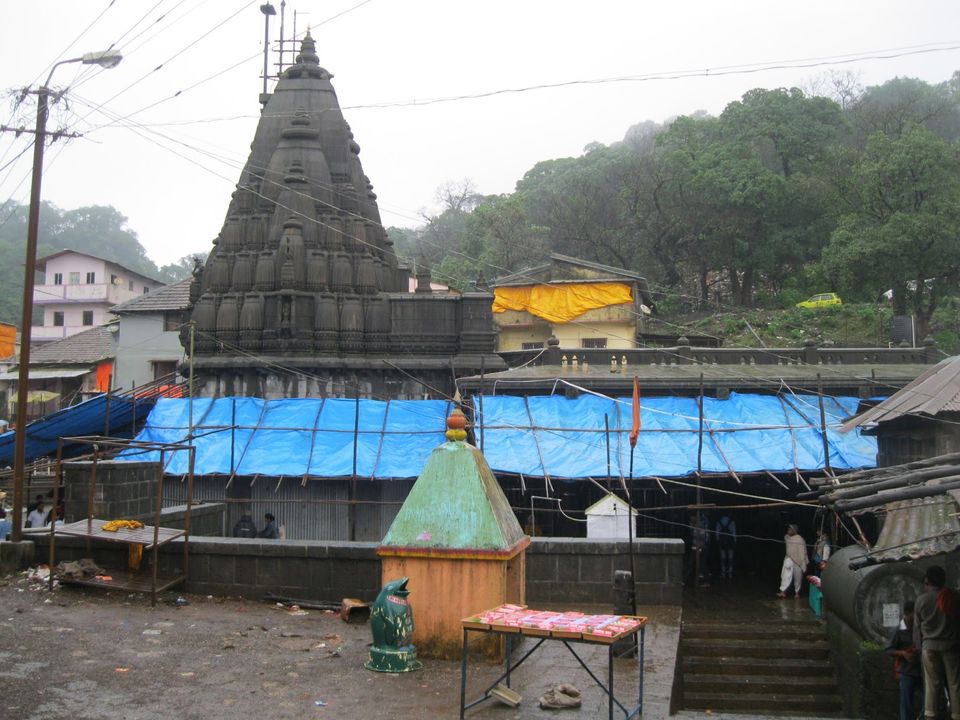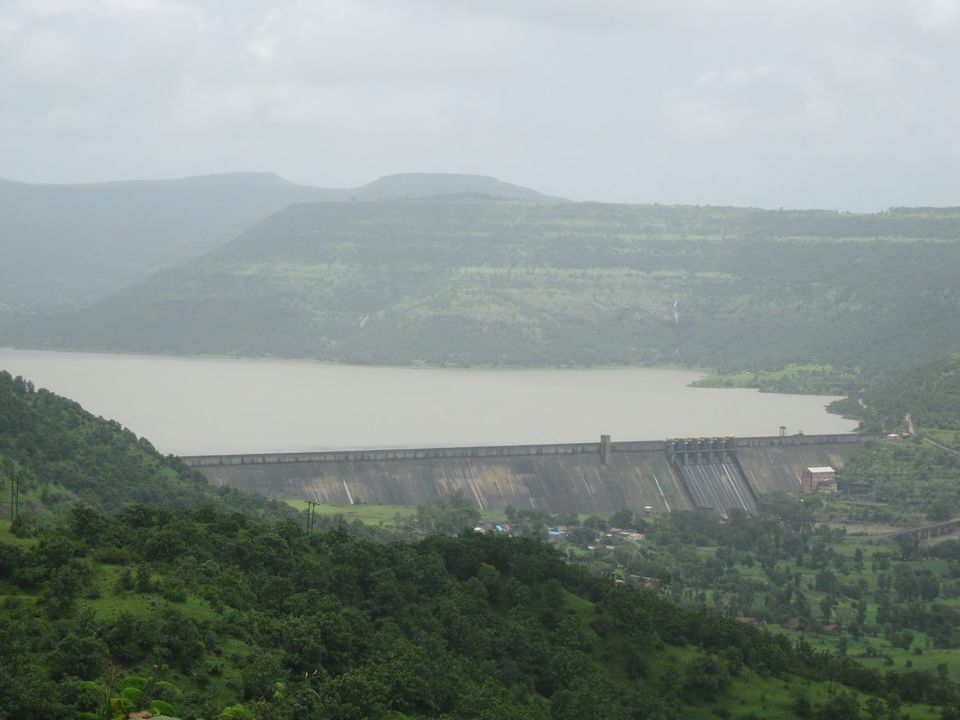 Bhimashankar is one of the 12 Shiv Jyotirlangs and situated 127 KMs from Pune,near Manchar.It is nestled deep inside the dense forests of protected wild life sanctuary that is famous for having only abode of Maharashtra's state animal "Shekru"(a giant squarrel).In the old inscriptions this forest is mentioned as Dakini and here lord Shiva killed the demon Bhima,son of Kumbhakarna.This place is also the source of River Bhima,It is believed that the sweat that poured forth from Lord Shiva's body after the battle with Bhima formed the Bhima River.
It is highly recommended to visit this place during Monsoons.The Place is very crowded during the month of Shravan and on Monsoon Weekend's.
We have started at sharp 6 AM from Pune in a hired vehicle and reached temple at 9:15 AM.The unique thing that you would encounter during your journey from Pune to Bhimashankar is you can see all 5 rivers flowing through Pune city one after another-Mula,Mutha,Indrayani,Bhama and Bhima on the way.
We took the Nashik Highway and took the left turn to Bhimashankar from Peth after Rajgurunagar rather than from Manchar some 10 KM ahead.This detour will save us around 15 KMs.
The main reason for this detour is to view the lake India,this is a monsoon lake which resembles the map of India by at least 90%.The road is OK types and ends at Ghodegaon on the Manchar-Bhimashankar Road.
You should fill your car tanks at Ghodegaon as there are no Petrol Pumps from here to Bhimashankar Temple(44 KMs).Ghodegaon Petrol pump have the bathroom facilities as well as a good Pure Veg Restauarant just in vicinity.
The Ghat section starts after the Ghodegaon and moderate tough to climb.In Monsoons ,the clouds reduced the visibility on this road.So,it is better to start early from Pune and return by afternoon.
Once in Bhimashankar,you can visit the Shiva Temple after climbing down around 300 steps.Temple was built in Nagara style and refurbished by Shivaji Maharaj as well as by Nana Phadnavis. In the temple premises you can see Deep stambha,idols of beautifully carved Nandi,an unique bell is located in front of the temple(just above shani Temple) and it was presented by Chimaji Appa (Brother of Bajirao Peshwa I and uncle of Nanasaheb Peshwa). Chimaji Appa collected two large bells after he won in war against the Portuguese from Vasai Fort. He offered one here at Bhimashankar and the other at Menovali near Wai in front of a Shiva Temple on the banks of the Krishna river and the origin place of Bhima River.
There are other attractions too like Ram Temple,Bombay Point,Nagphani and Gupt Bhimashankar but you will require a local guide as well as a small amount of trek to reach these spots.
And at last, do not forget to buy the local delicacy Pedha and Sweet Mawa for your near and dear ones.The taste is unique to this place.Their are plenty of shops selling this item around the temple. 
Regular Bus service is available from Shivaji Nagar,Pune from 6 AM to 2 PM(Check the ST timetable) but personal vehicle is recommended.There are no proper accommodation / restaurant is available at Bhimashankar. The very basic accommodation can be arranged by the priests of the Temple.
A resort is located some 10 Kms from Bhimashankar that is quite good with name Blue Mormon.I suggest you to pre book this resport in advance during Peak Season of Monsoon.
You can also view Dimbhe Dam on the way to Bhimashankar.This is a good one day sight seeing tour from Pune /Mumbai specially in Monsoons.
Near by Attractions-
1) Malshej Ghat.
2) Nane Ghat.
3) Lenyadri Caves.
4) Shivneri Fort.
5) Ozar and Lenyadri Ganpati.(one of the Ashtavinayak's)