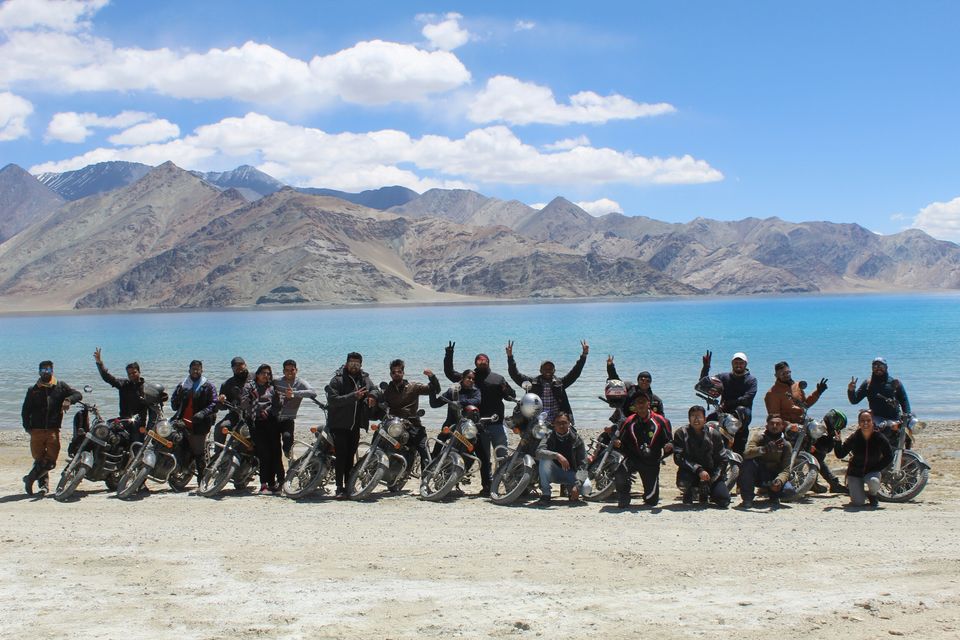 Last year on April, me along with a friend planned for a Leh, Ladakh trip but the plan completely failed,thanks to the Indian railway.
Instead we went Manali from Delhi, enjoyed a lot there, but still we all know Ladakh is Ladakh. Situated on the mighty Himalayas, known for its harsh and challenging environments and its breathtaking road trips, it will always be like a mission for a travel freak.
If you are a traveller, specially an adventure lover, you will always hear or read about top things to do and one that's common is a bike ride through Leh, Ladakh.
So i planned for a bike trip and booked it from an agency , costing 34000 which included bike(bullet 500),fuel, hotel, breakfast, dinner, medical assistance and backup vehicle for luggage and a total of 12 days.
On 11th July, i reached Delhi by flight, booked a hotel for night stay.
My flight from Delhi to Srinagar was early morning, i arrived at Srinagar at 7.30 am, from there we were transferred to Sonamarg on a tempo traveller which was around 100 kms from Srinagar.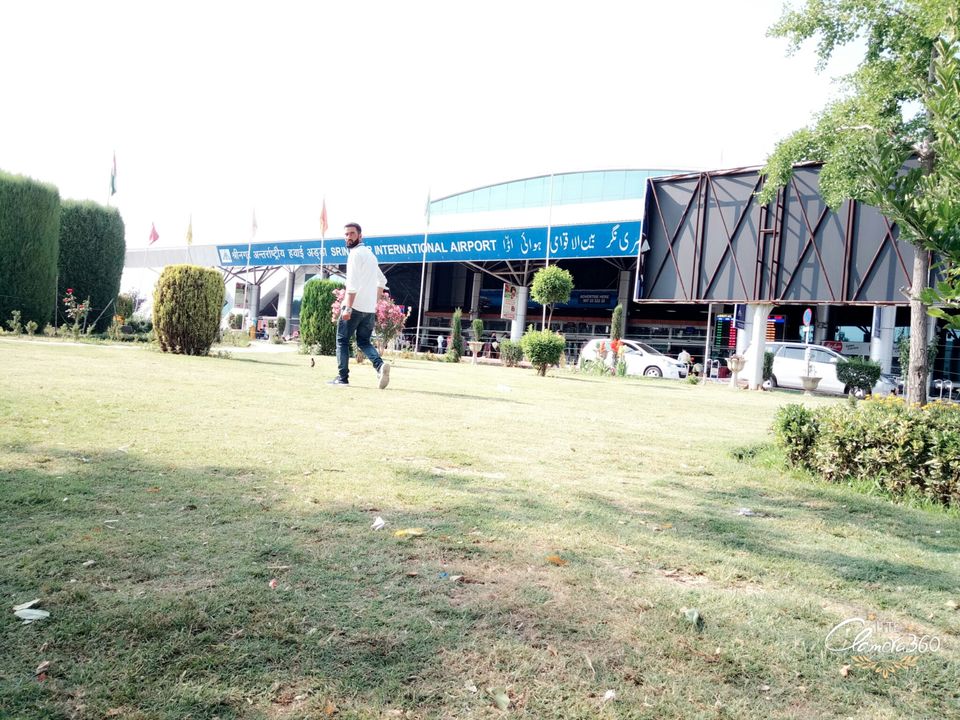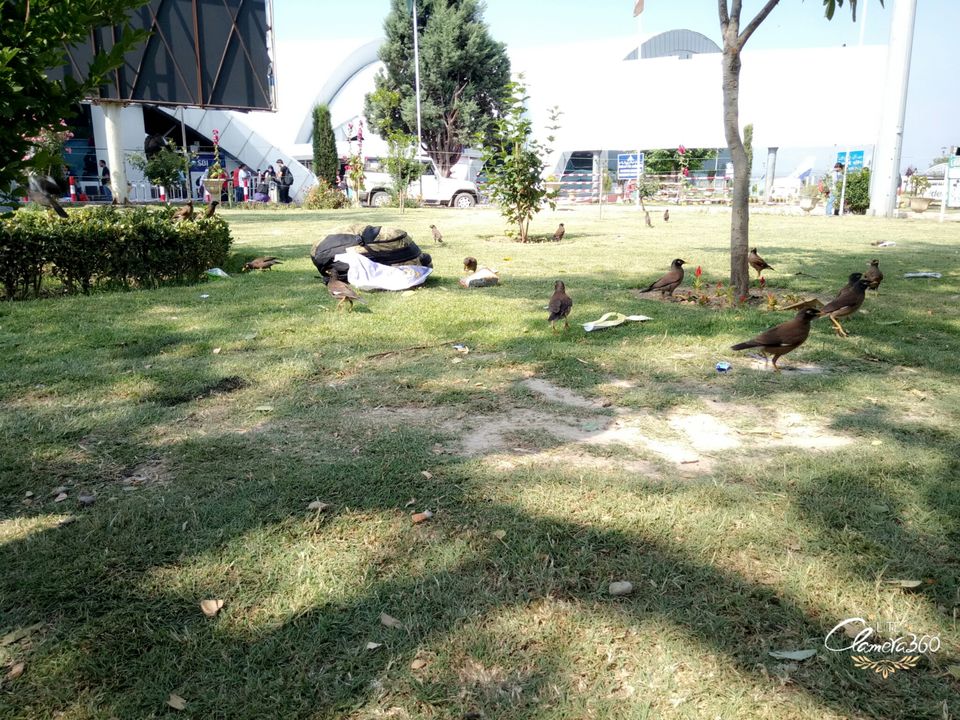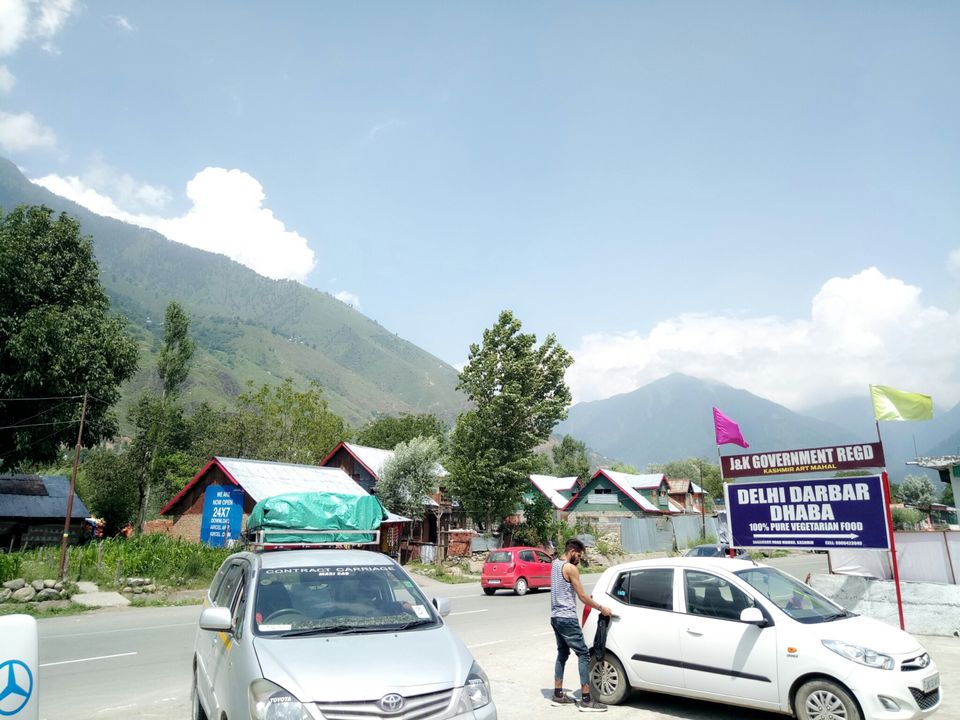 Although i went alone for the trip but there were total 20 members in our tour. Journey from Srinagar to Sonamarg took around 3 hrs, and we reached Sonamarg at 12 noon. Our staying arrangements were done at Hotel sunshine.
Sonamarg is known for its beauty and a diversity of wildlife. It has one of the most famous and beautiful galcier in Asia, the Thajiwas glacier. It is visited by a lots of tourists throughout the summer, however in winter it remains isolated due to heavy snow from around November to April.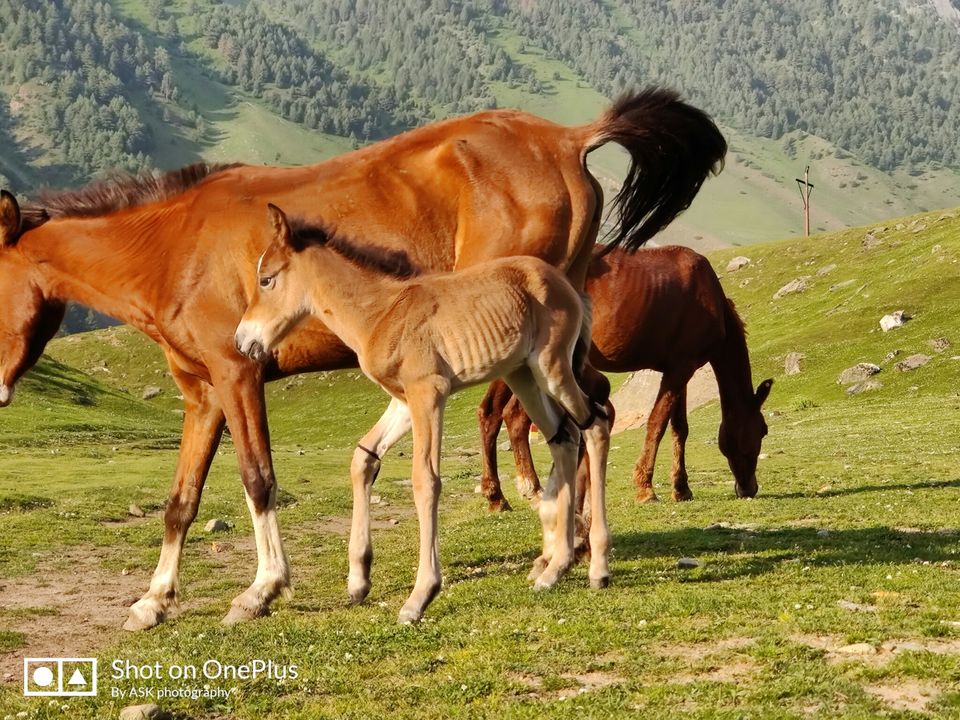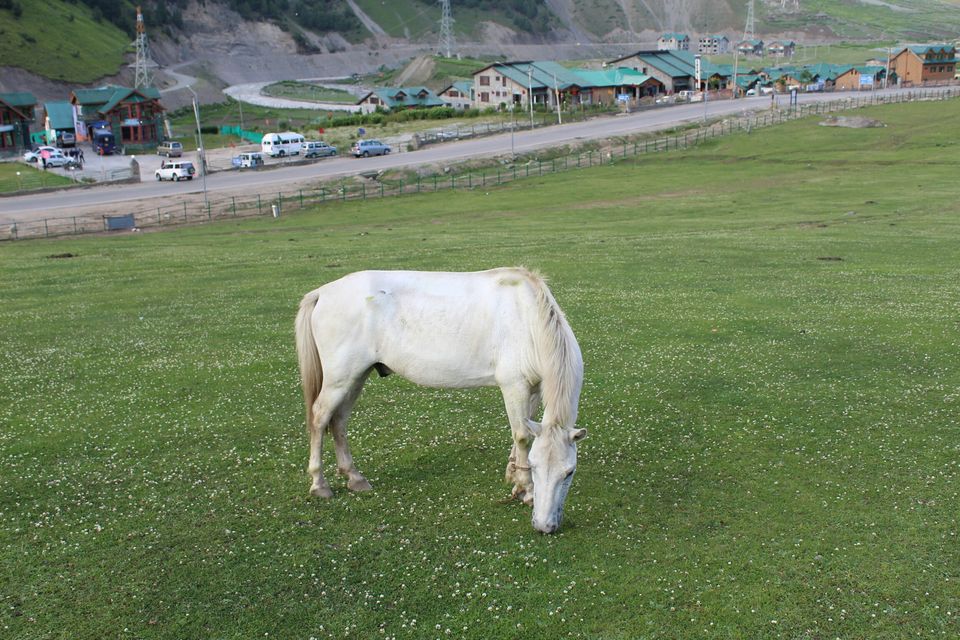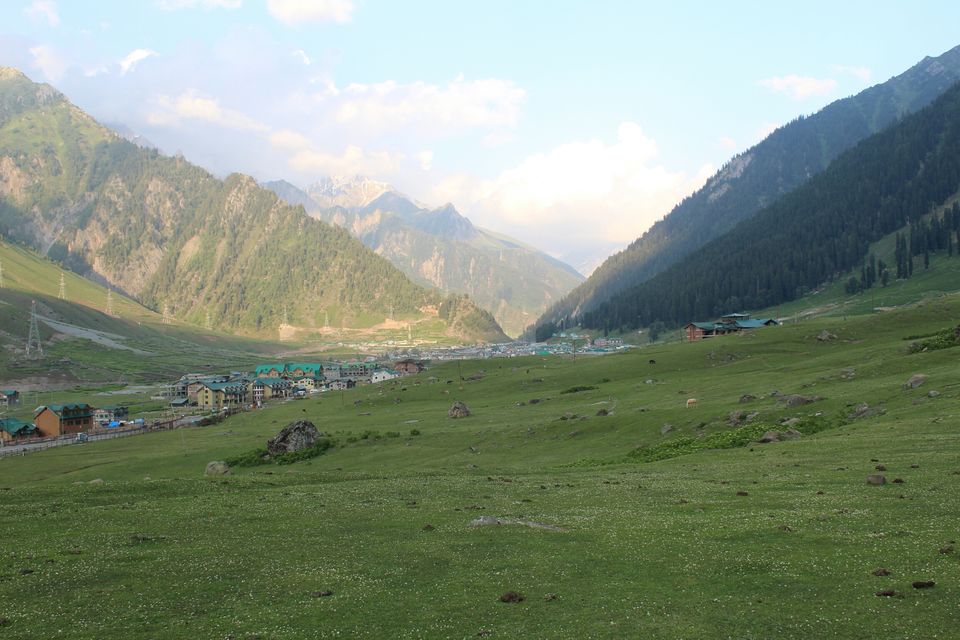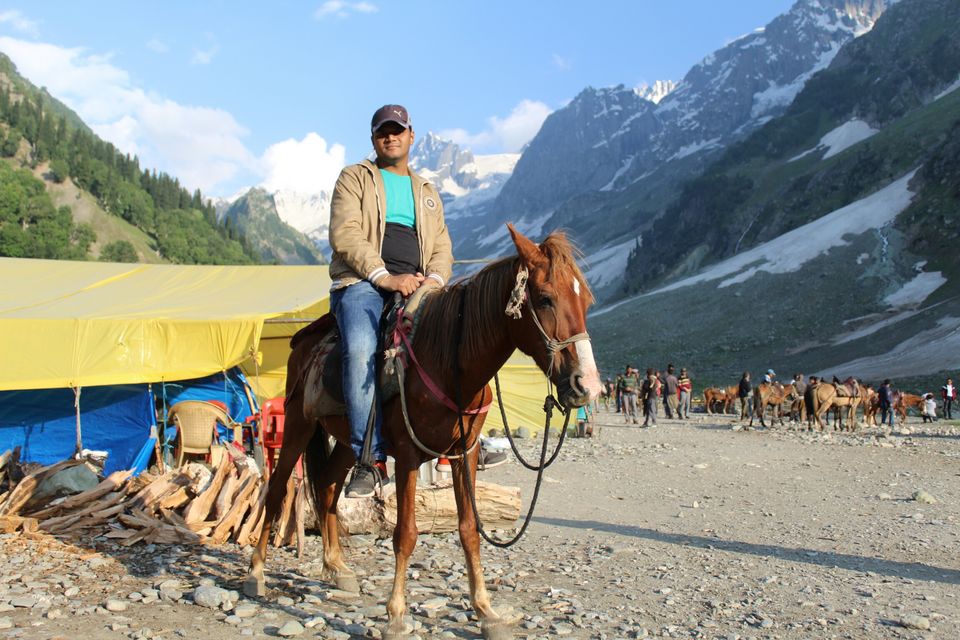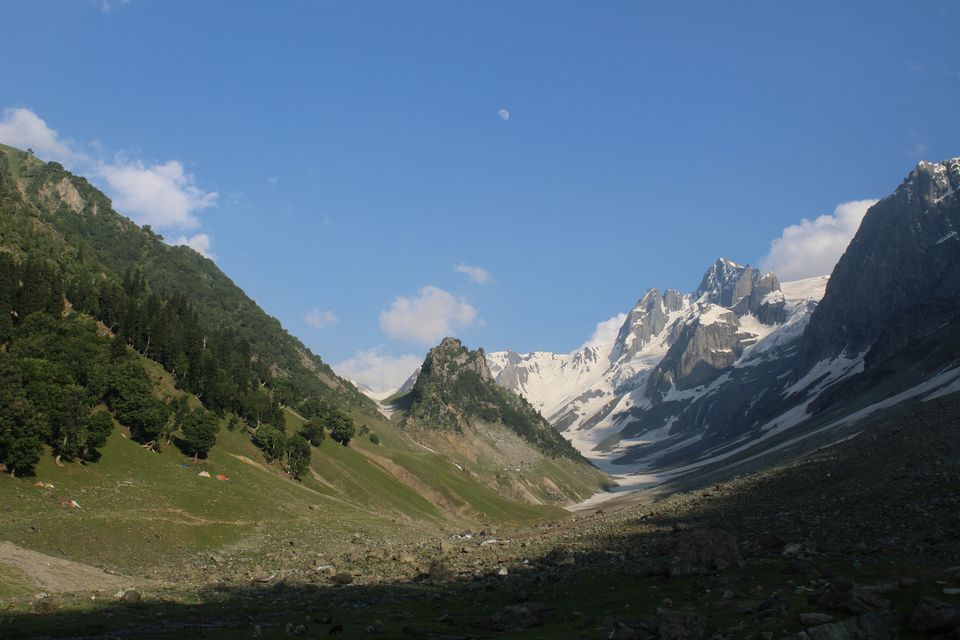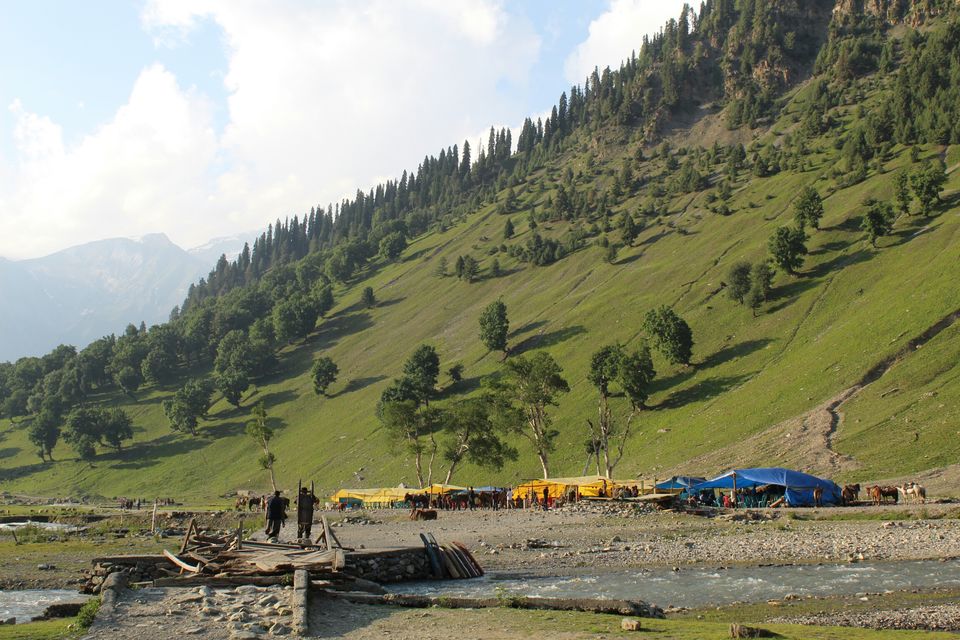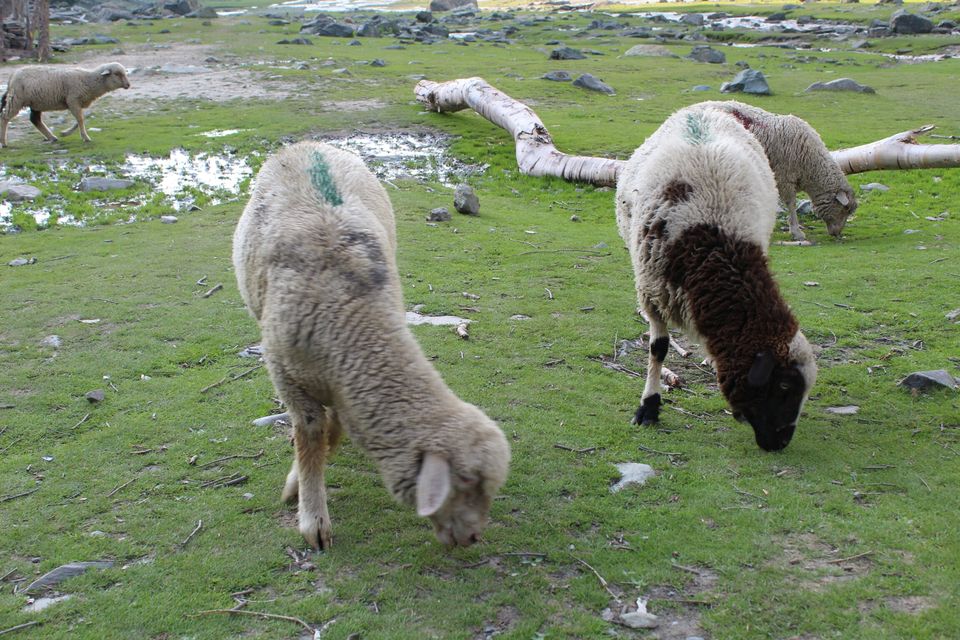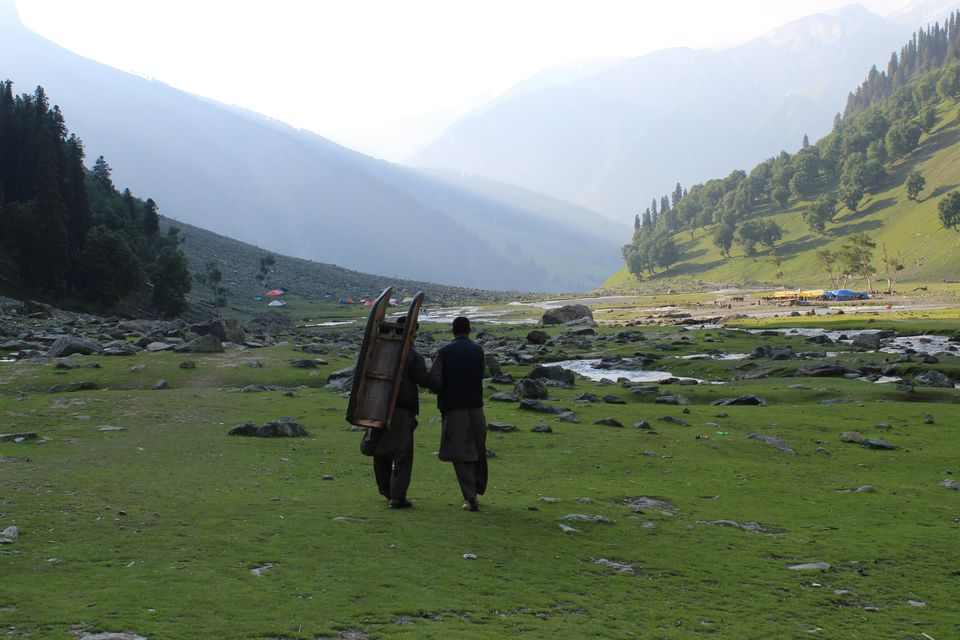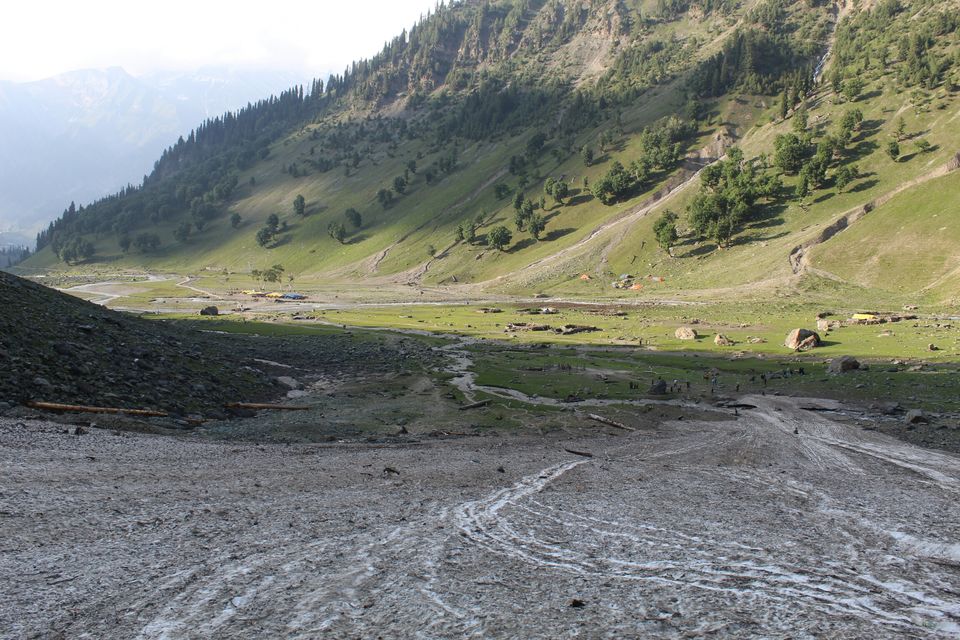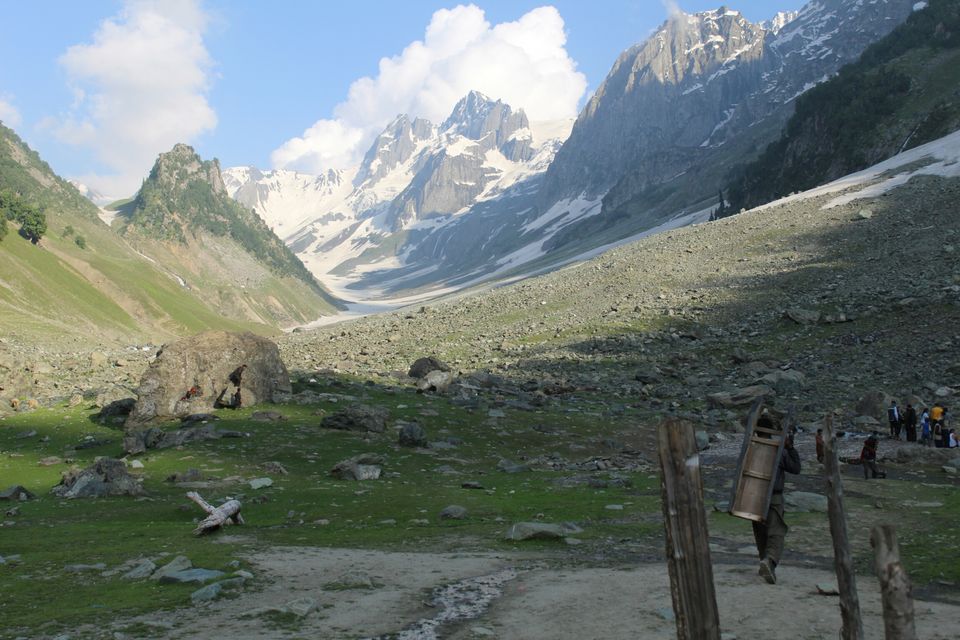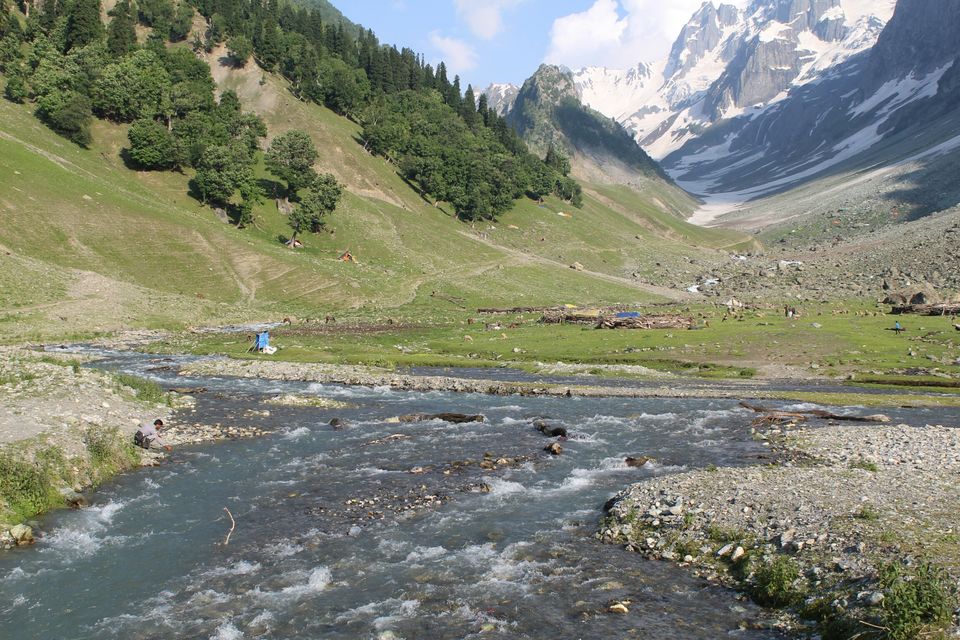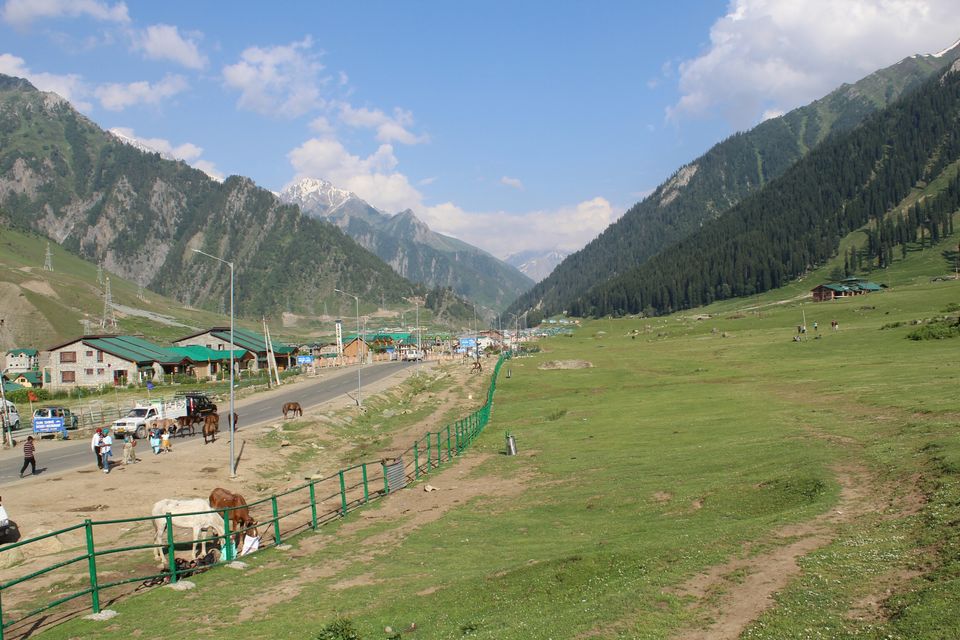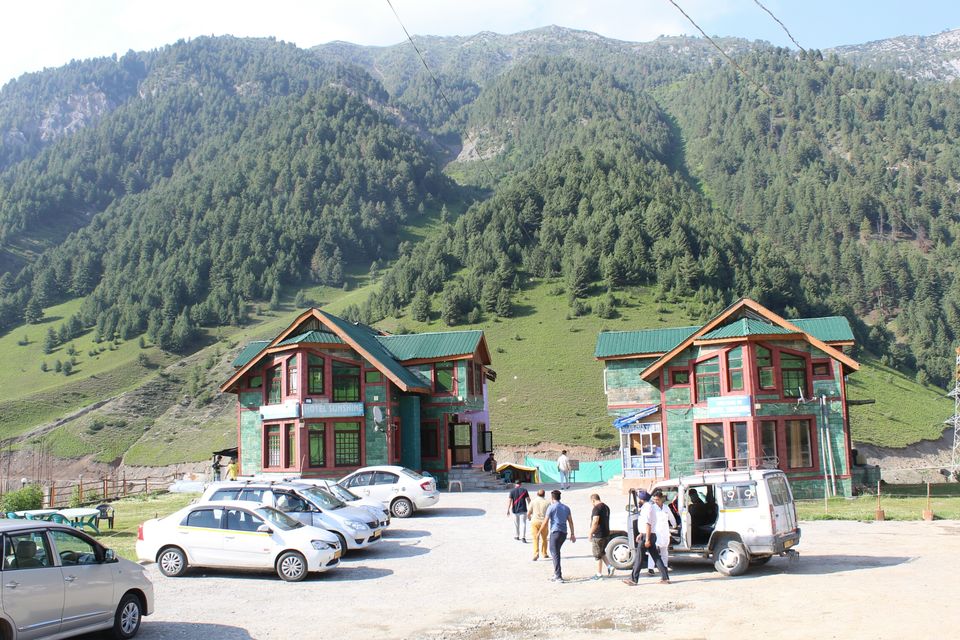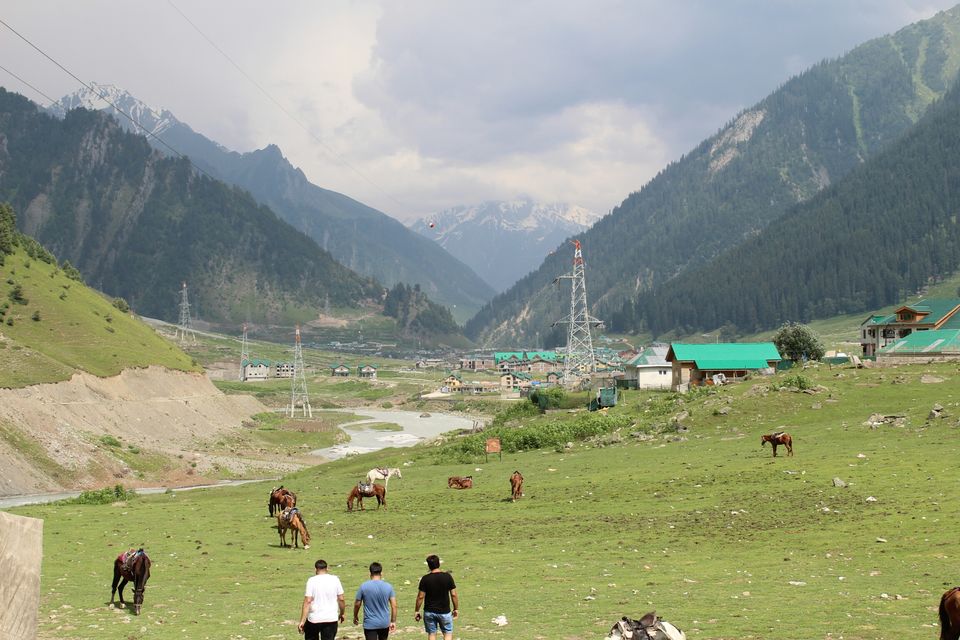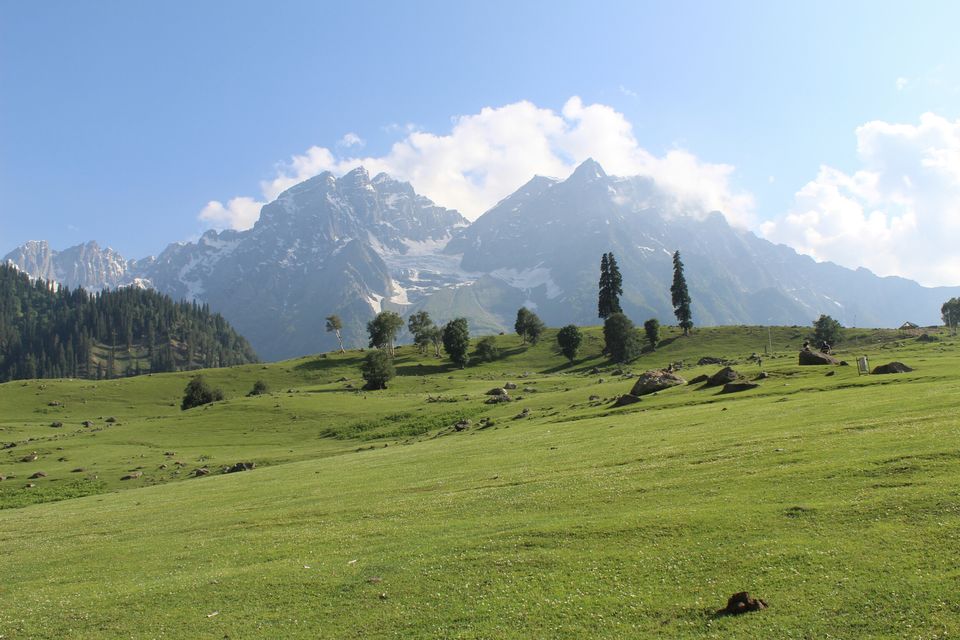 Today was the day for which i was waiting for almost a year. So much excitement and curiosity. Our bike trip officially started today.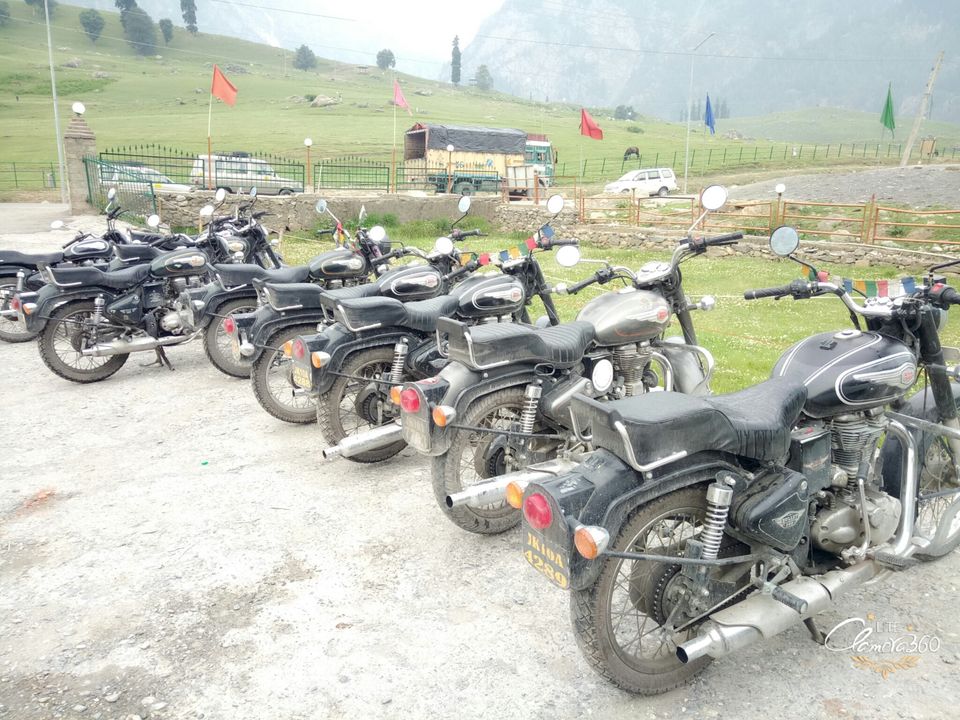 Traveled from Sonamarg to Kargil
Distance 125 kms
Time taken 8 hrs
Led by our group marshal, we started our journey to Kargil. Crossing through mountains, passes, water crossings, high cliffs, curvy roads, hairpin bends, it was like a dream come true. We reached kargil at around 5 pm.
Main attractions today were the Zojila pass and the Kargil war memorial.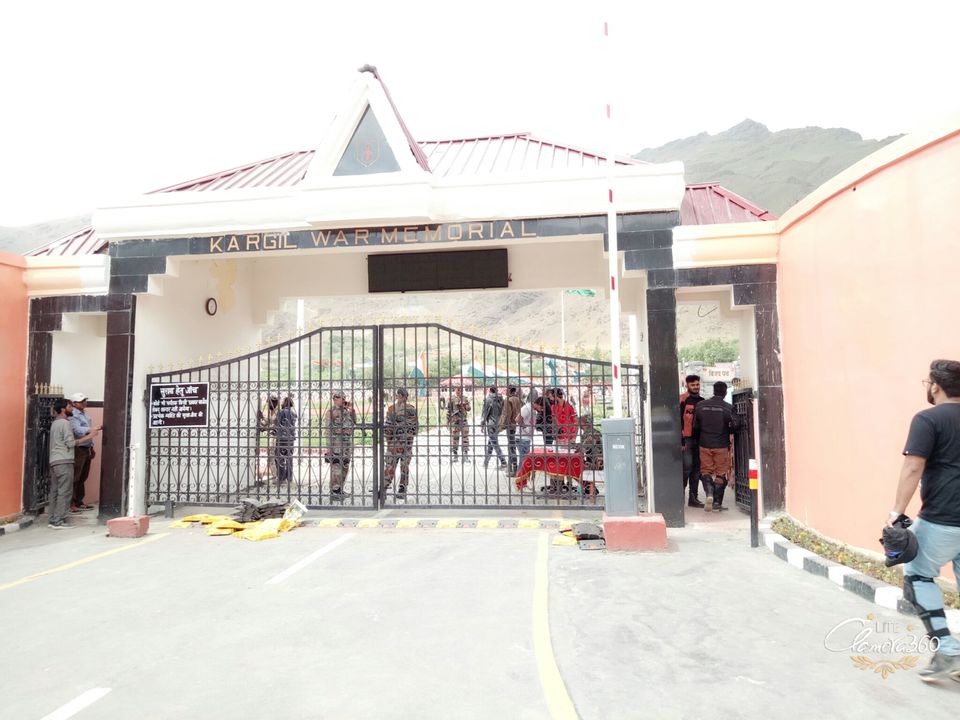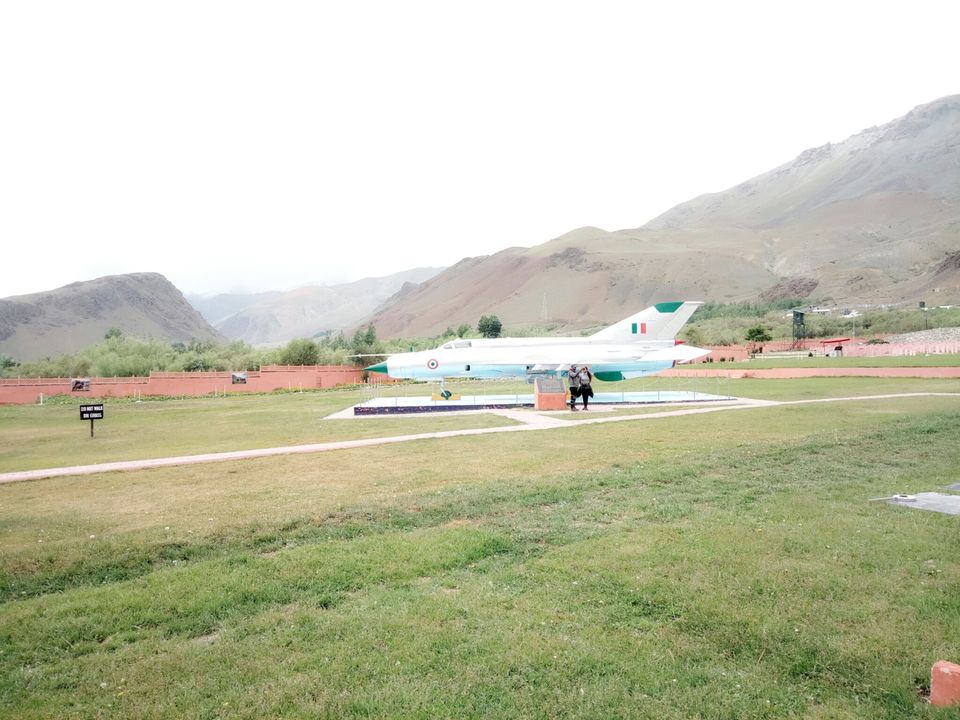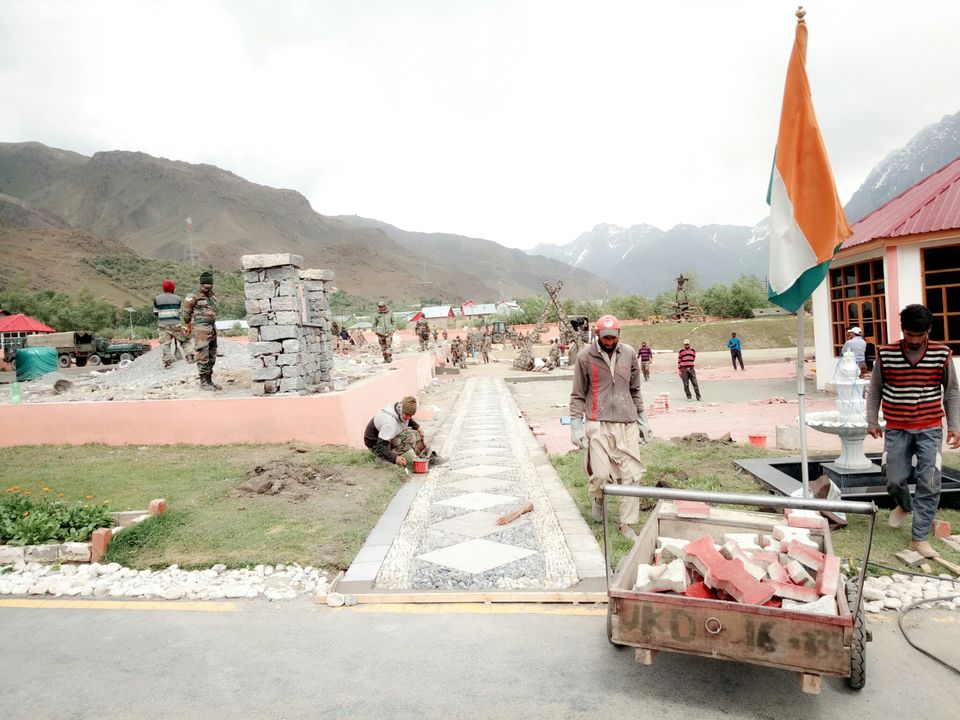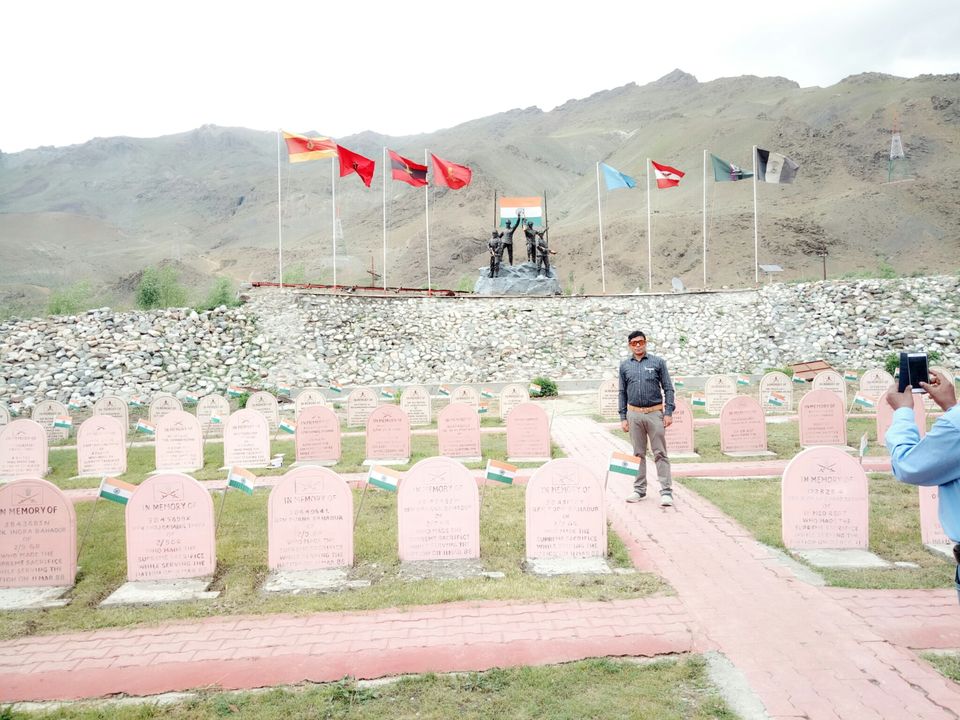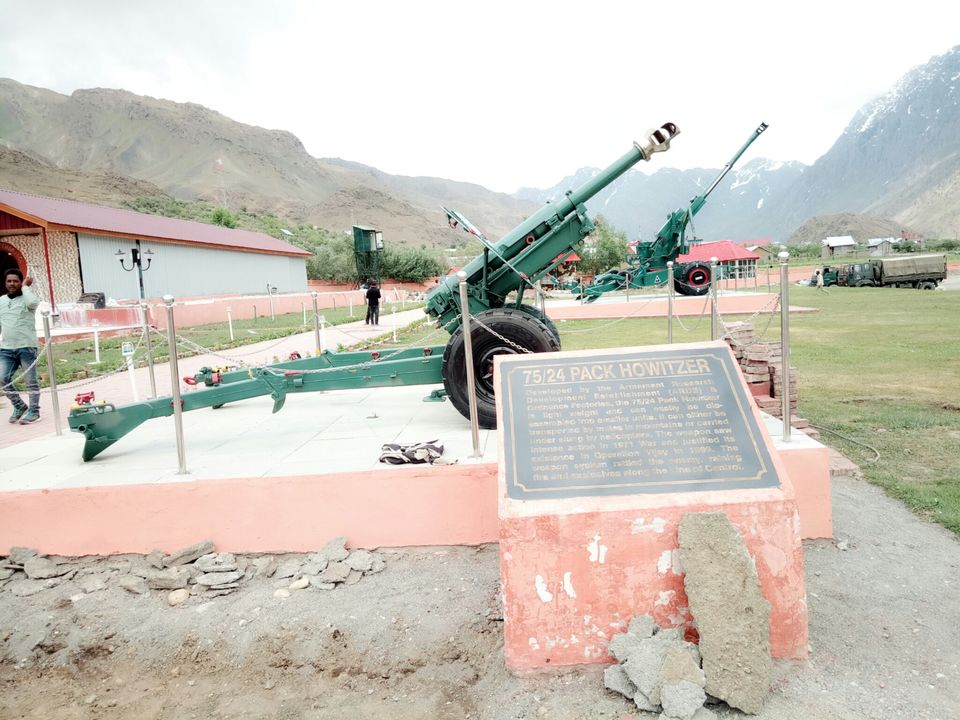 Travelled from Kargil to Leh
Distance 230 kms
Time taken 9 hrs
We started our journey today a bit early, as we were to cover a really long distance.
Main attractions today were Fotula top, Namik la, Lamayuru Monastery, and the famous magnetic hill.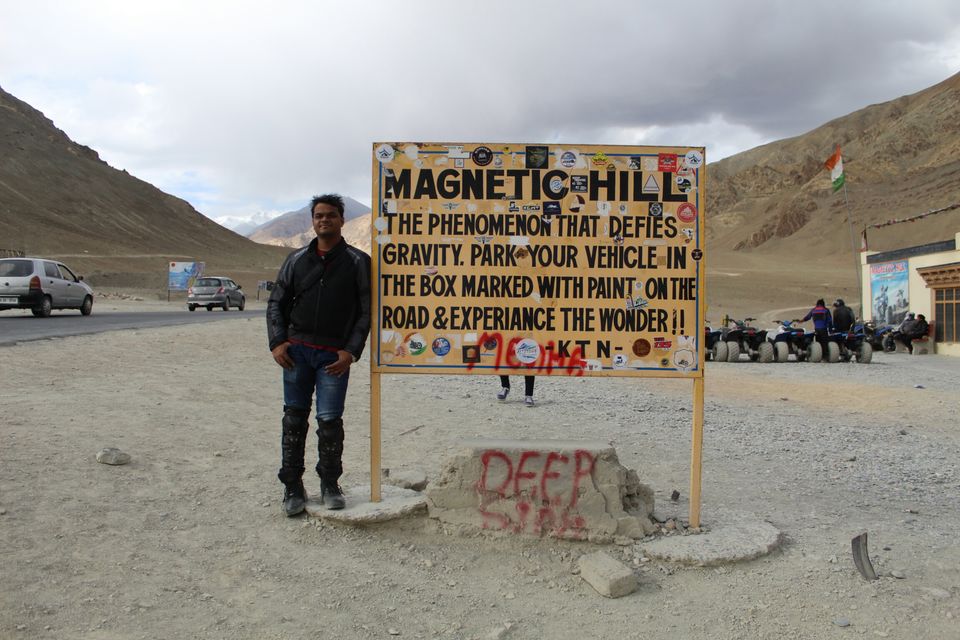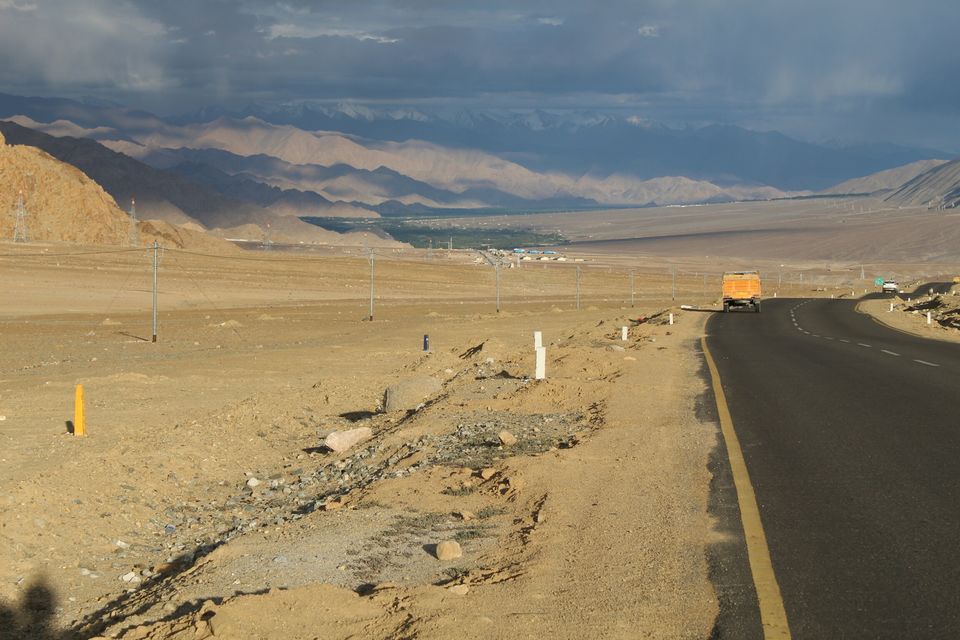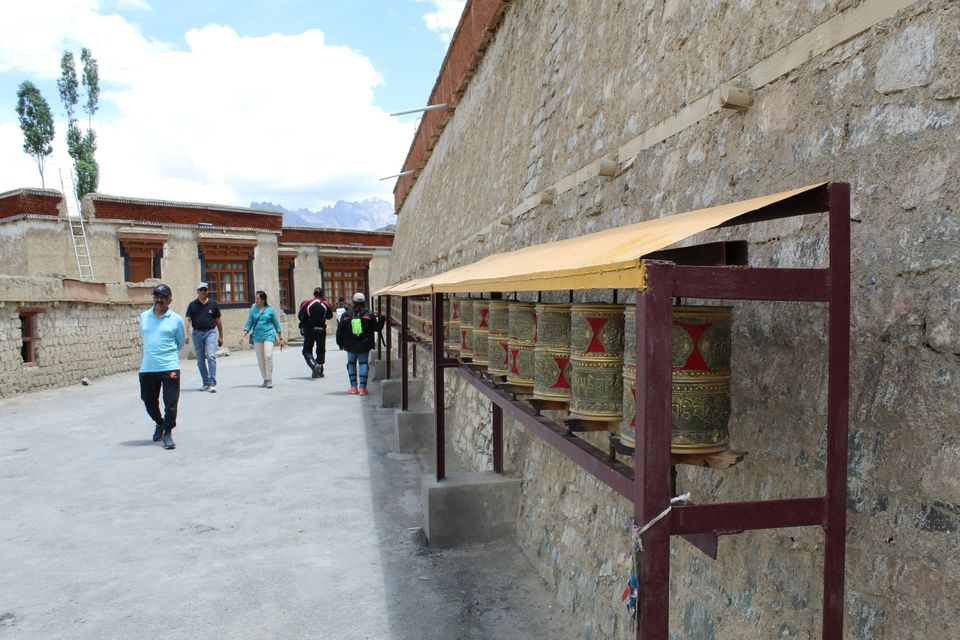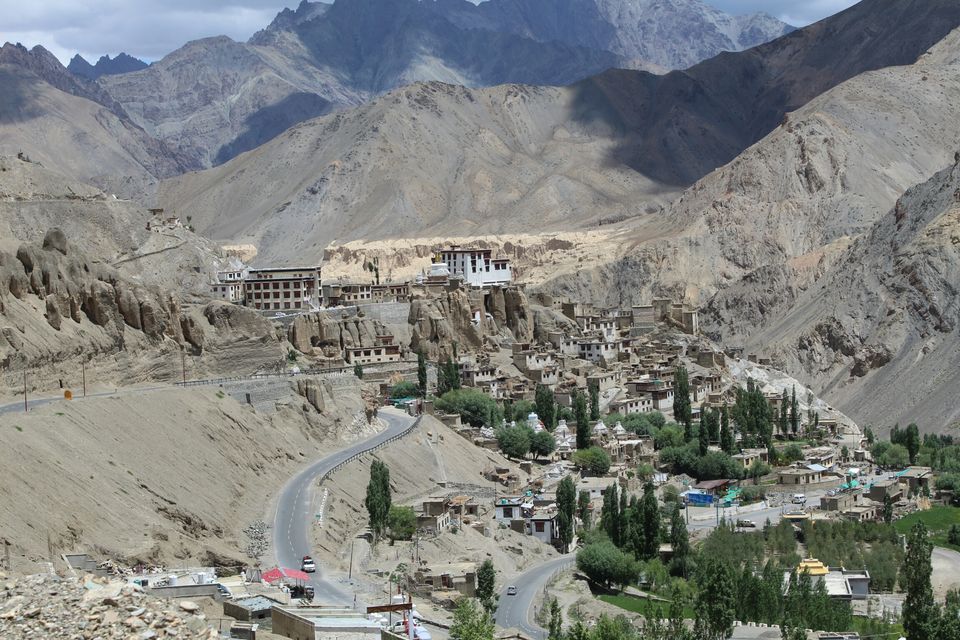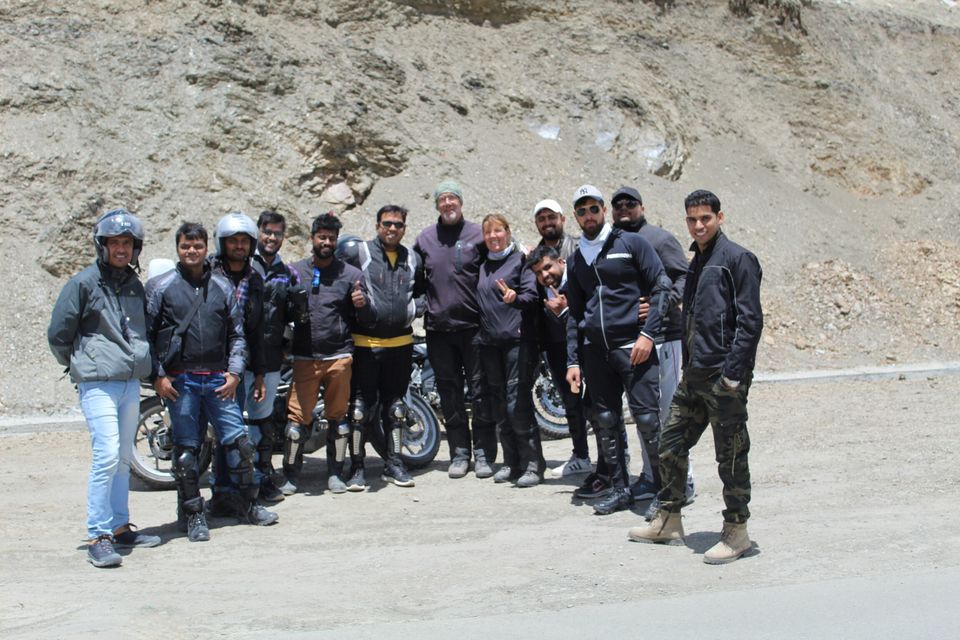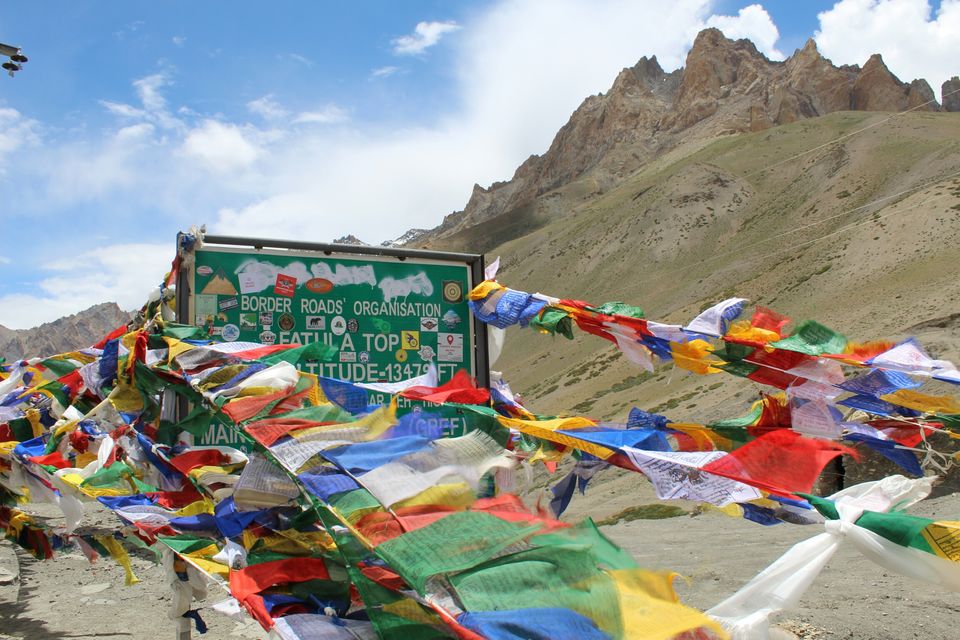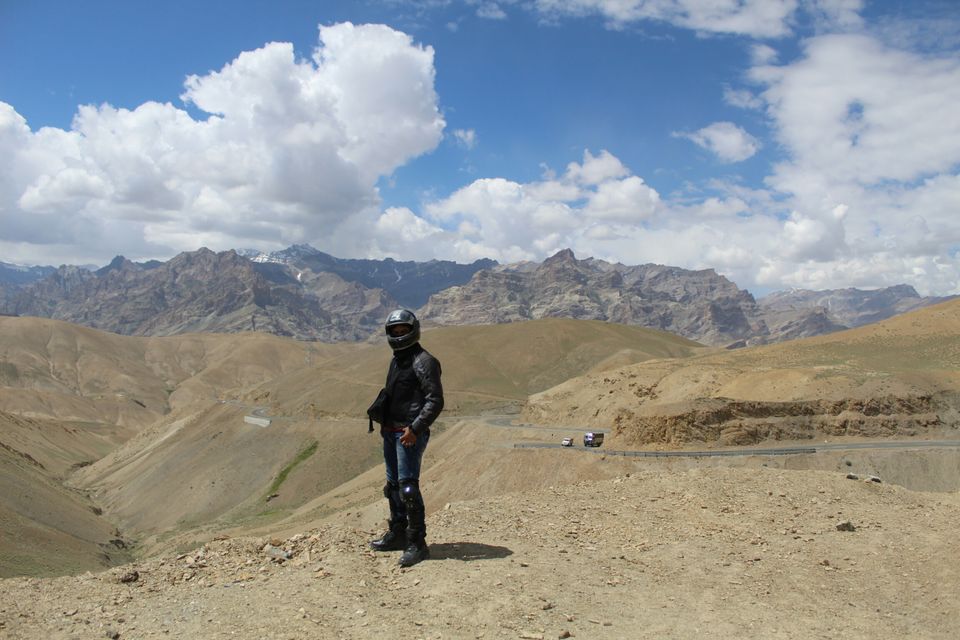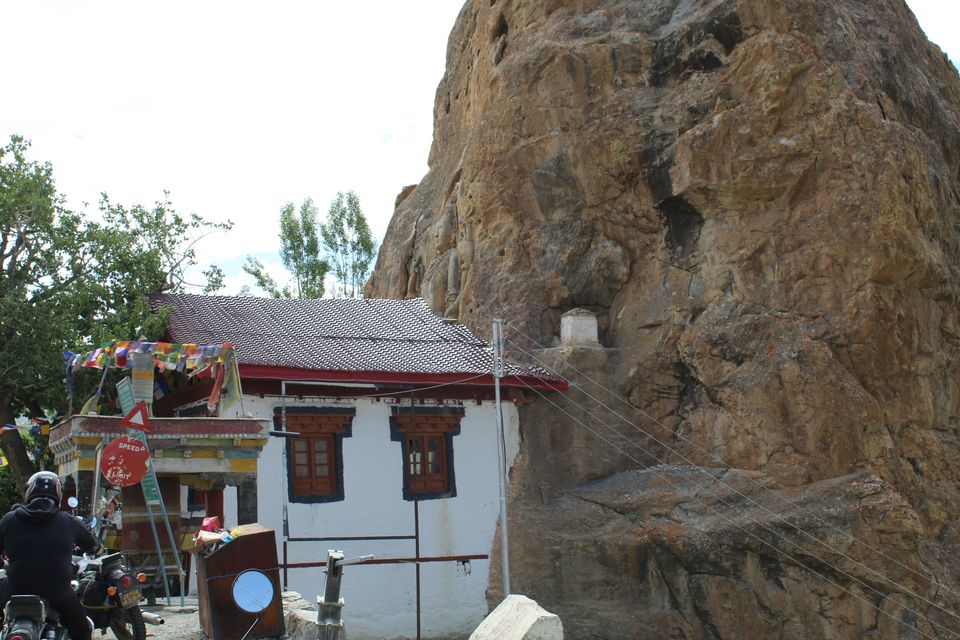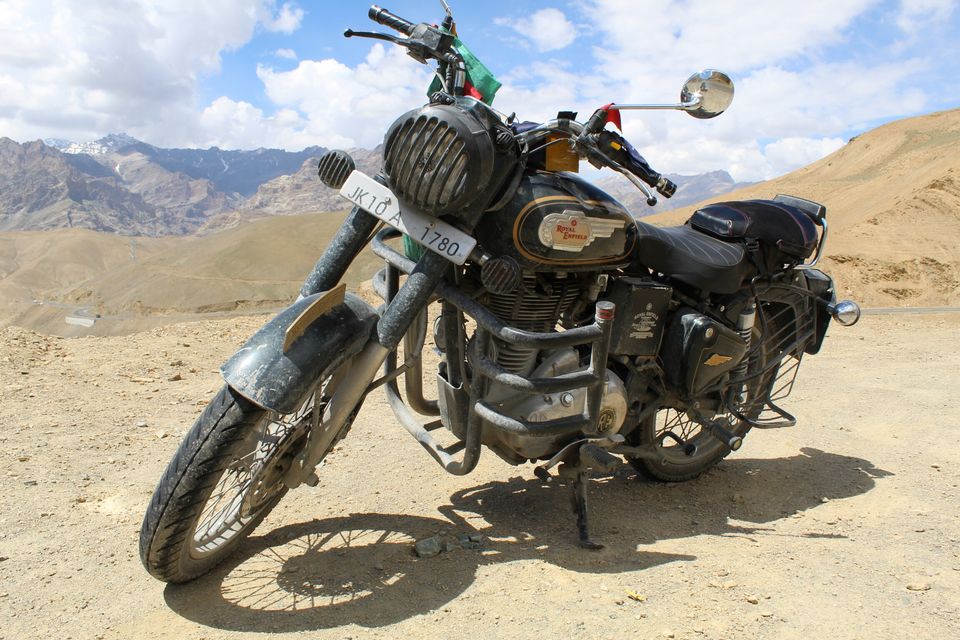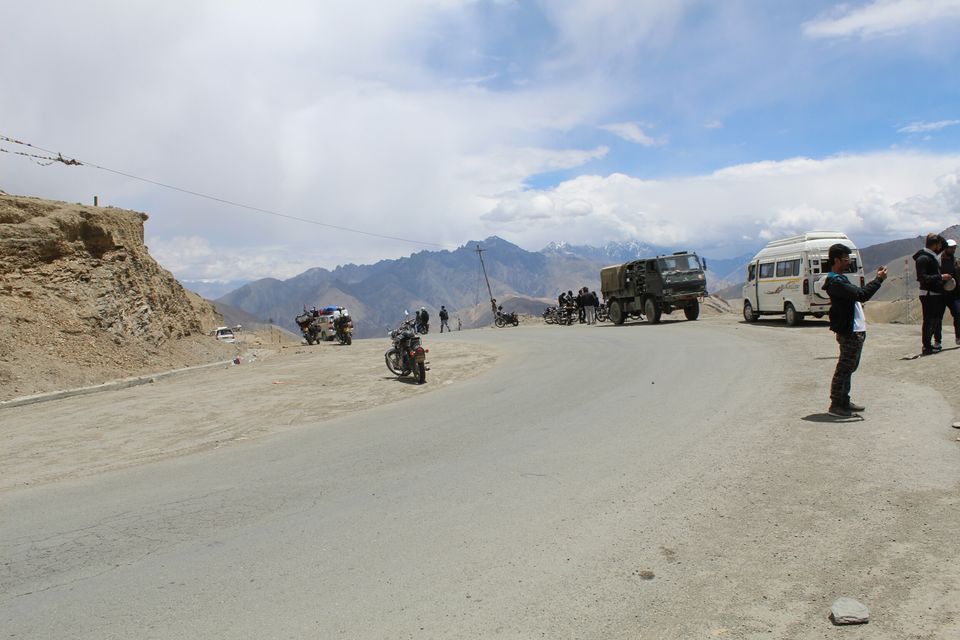 Travelled from Leh to Nubra Valley
Distance 160 kms
Time taken
7 hrs
Today we were all very excited and also a bit scared. Today our journey was from Leh to Nubra Valley, via the mighty Khardung la, the 2nd highest motorable road in the world,at around 18000 feet.
We were warned today by our grp marshal regarding the oxygen level at khardung la and AMS. We were instructed not to stay at the top for more than 10 minutes otherwise it may cause some problems.
Yet we started our journey and reached the top, the dream destination of every biker. I felt a bit dizzy there, but i can't say if it was AMS, because last night i didn't slept well and had an headache since morning.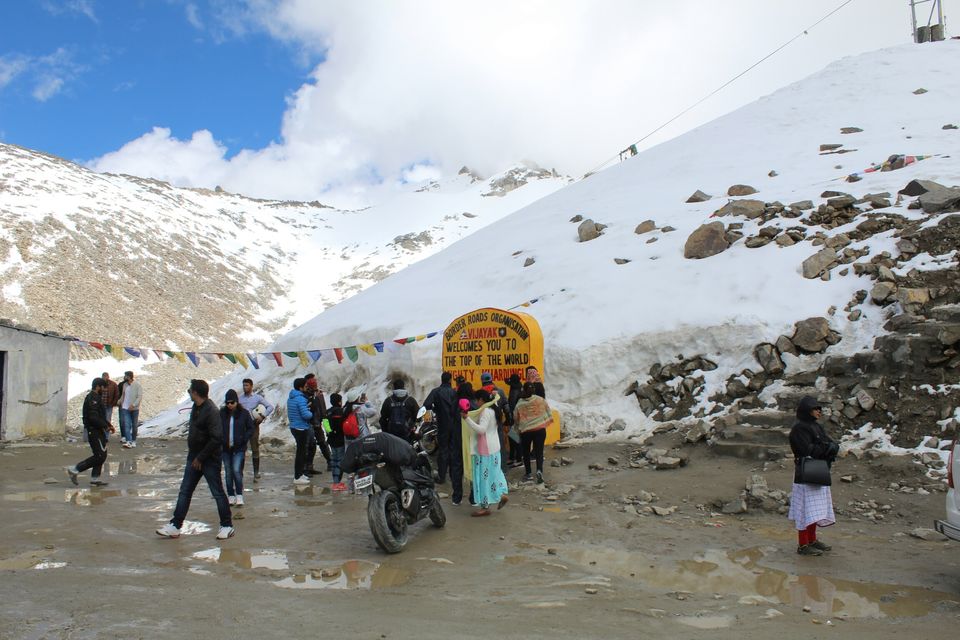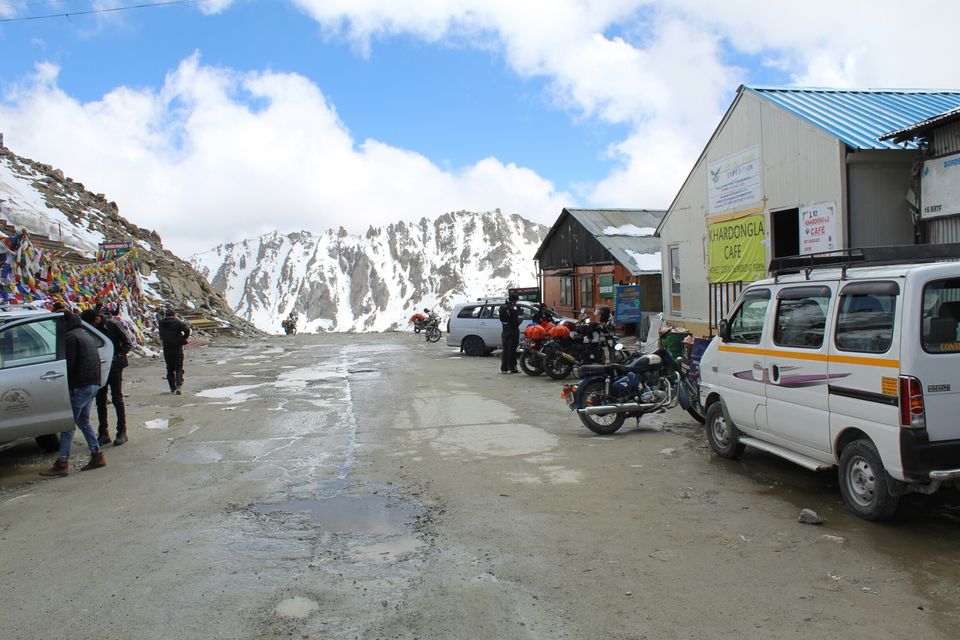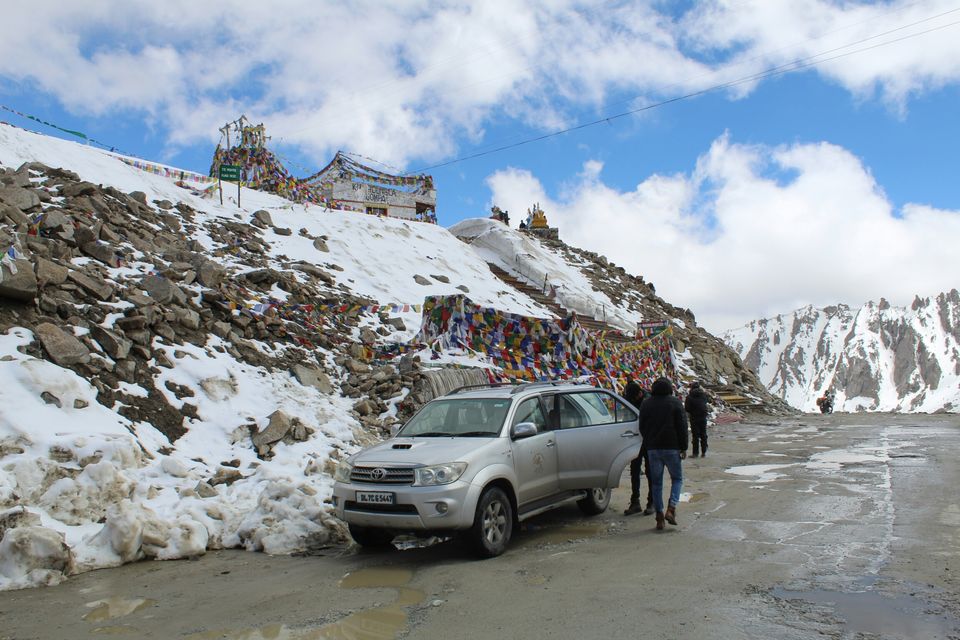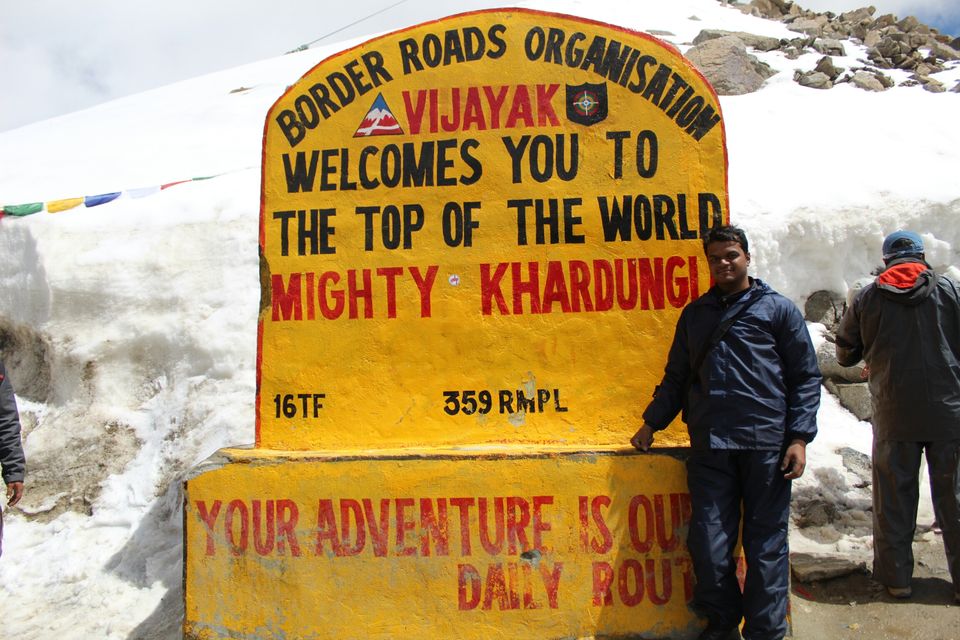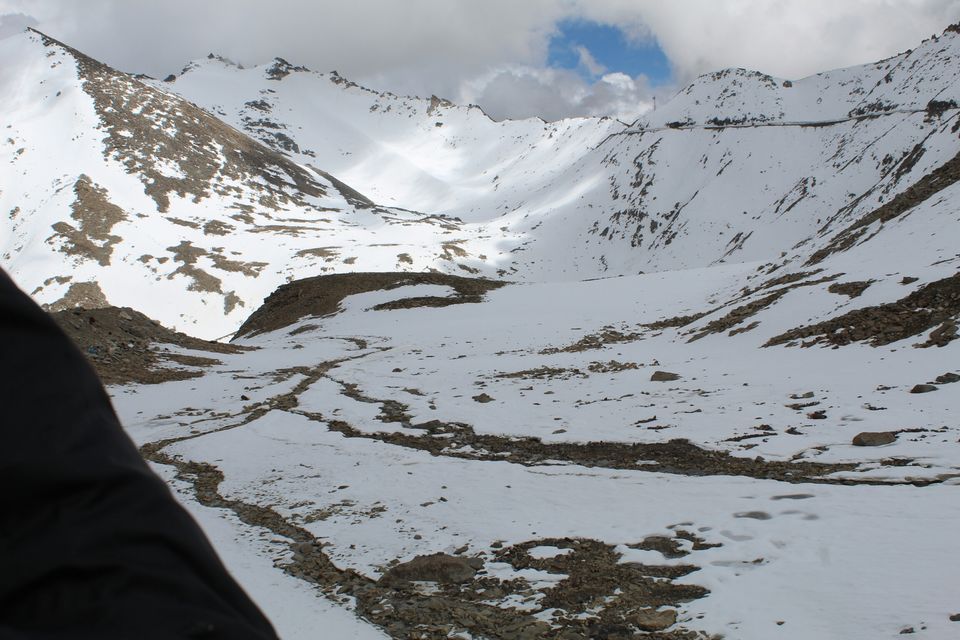 During our journey downwards, we experienced a littlebit snowfall. Then we took our lunch and started towards Nubra Valley which was another 90 kms.
We reached Nubra valley at around 6 pm. Just before we reached the valley, the view of the desert we rode through was marvelous. It is the only place in asia with the double humped bacterian camels.
Tents were arranged for our nightstay which was a new experience for many of us.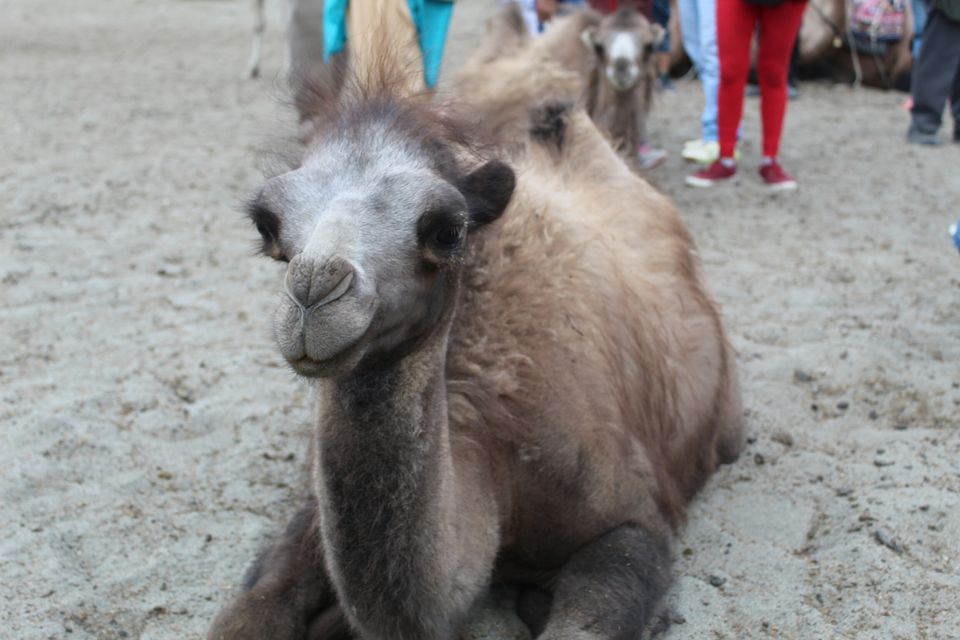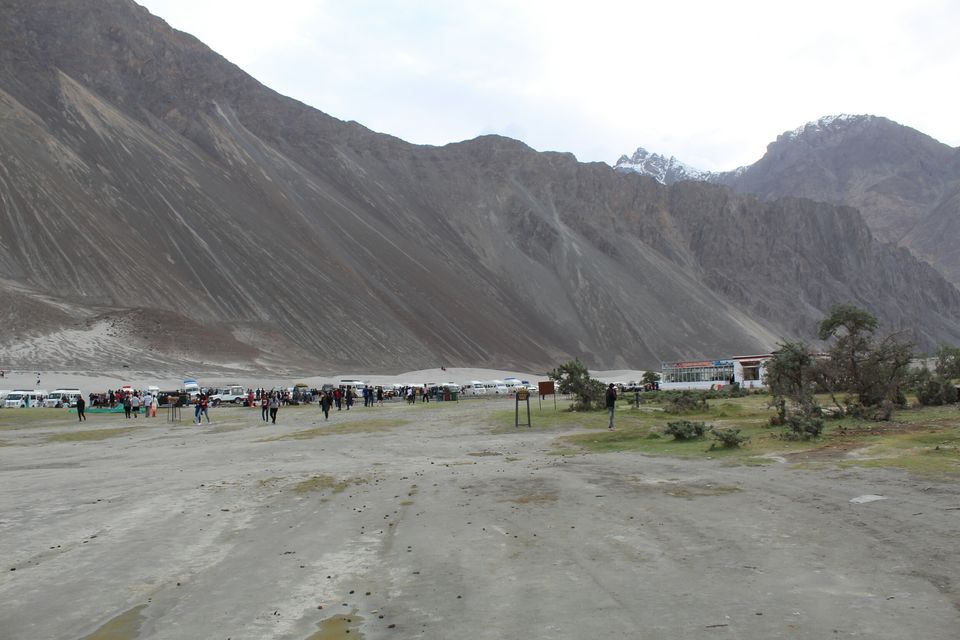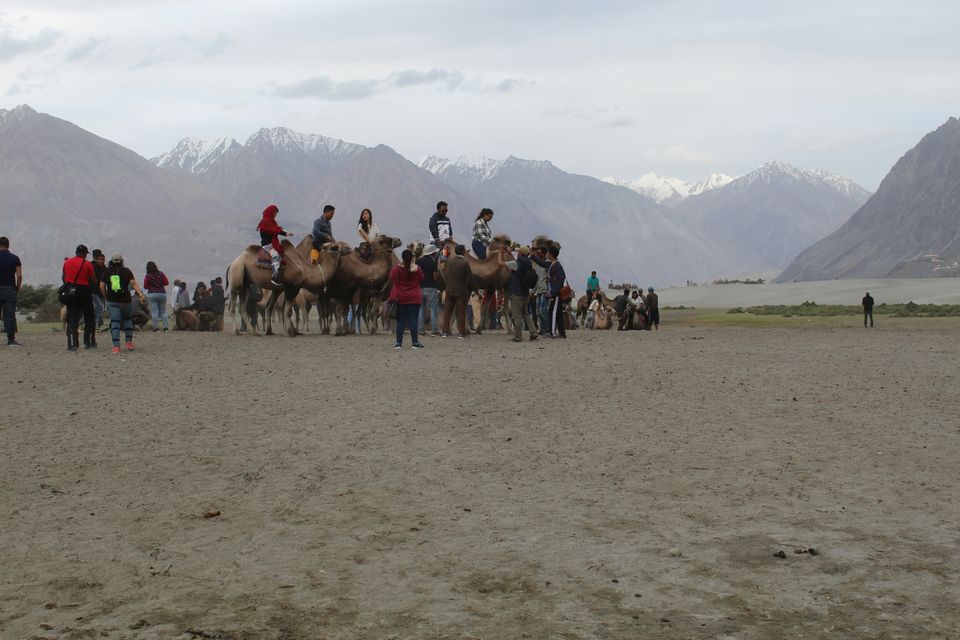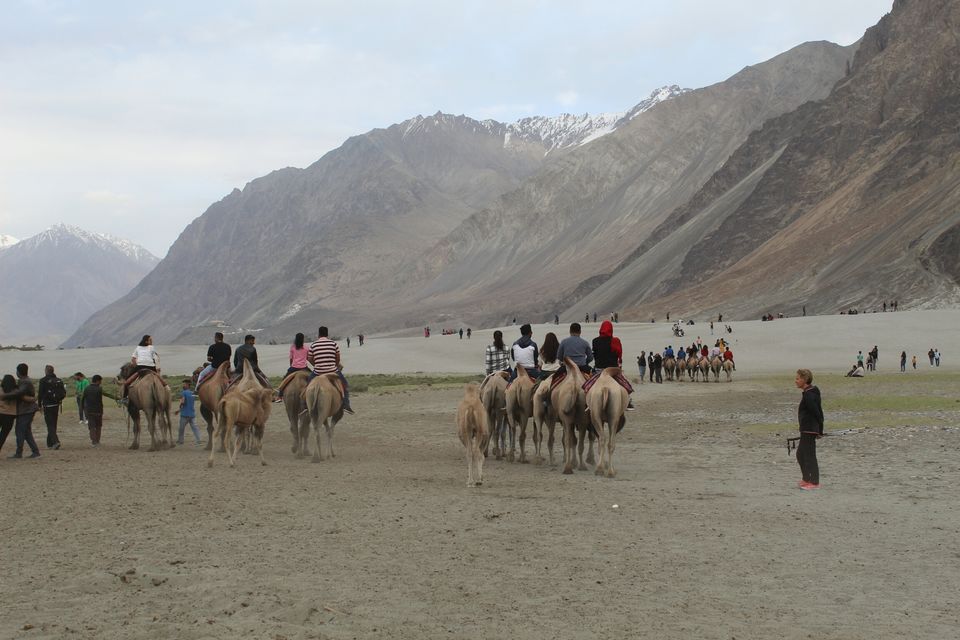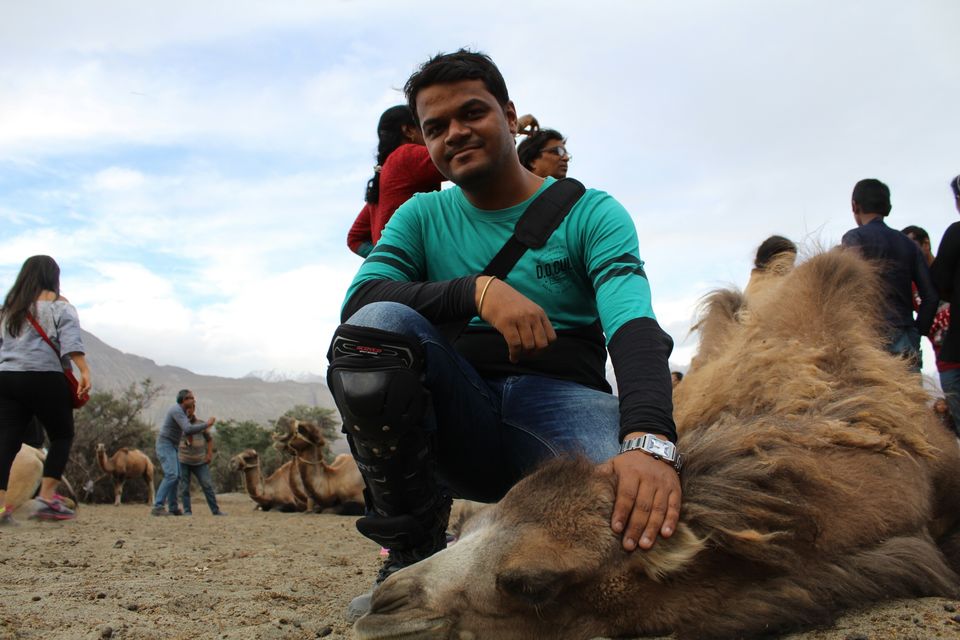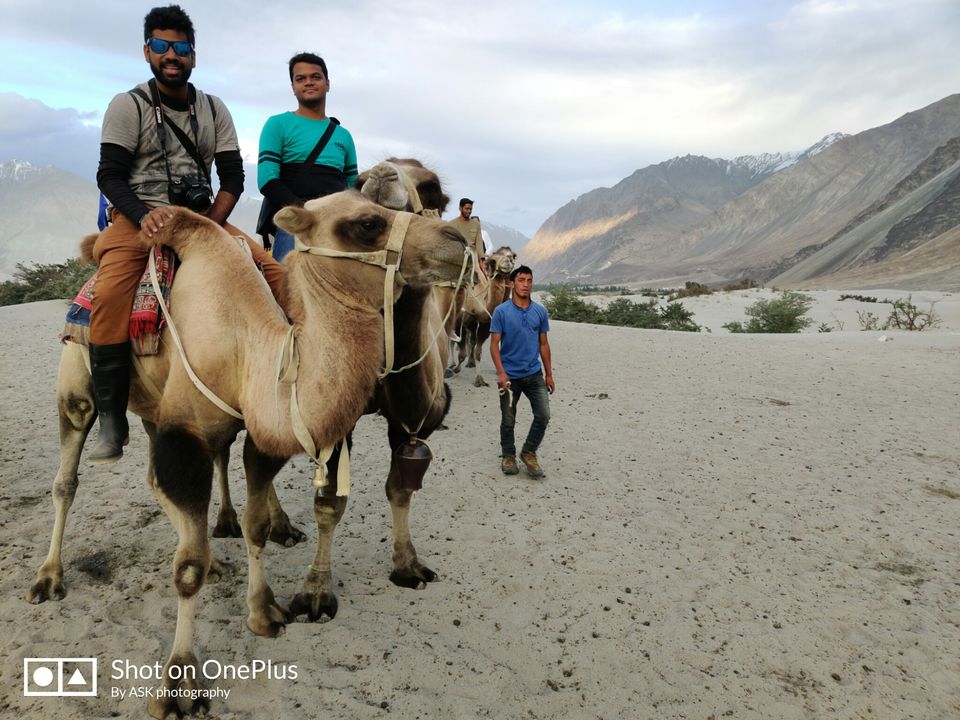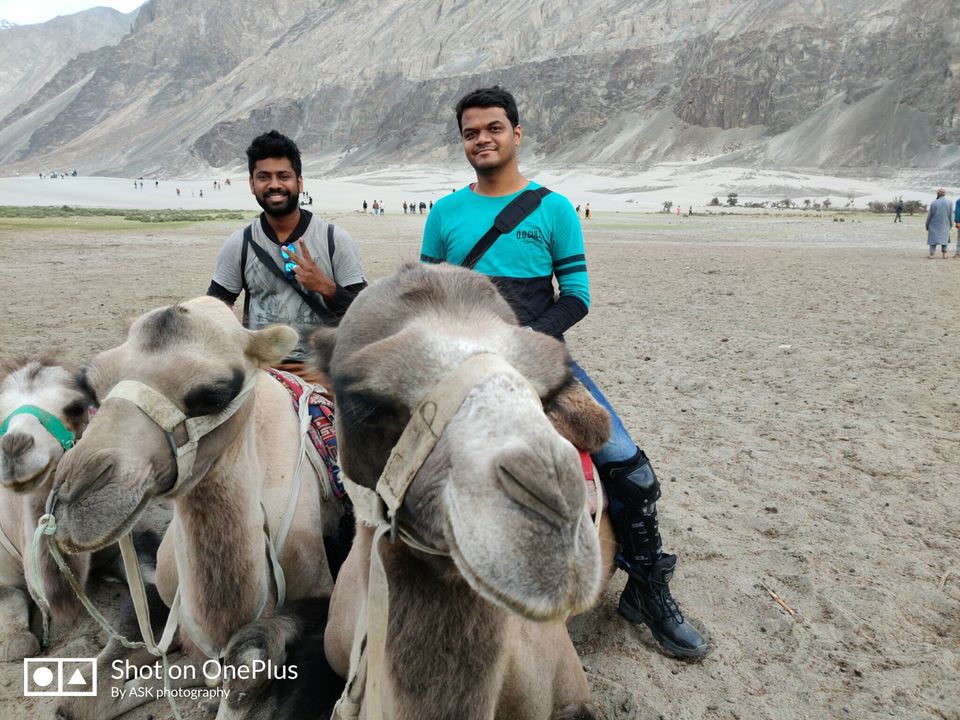 Travelled from Nubra valley to Pangong Tso
Distance 250 kms
Time taken 9 hrs
Today is 16th July, we haven't completed half of our trip and the harsh and challenging conditions has really tested us so far.
Before 2018,tourists traveling from Nubra to Pangong, had to go to Leh first, then towards Pangong, but since 2018,a direct route from Nubra to Pangong has become the hot favourite of the riders. If you want to do an ideal ladakh trip, but are short on days, follow this route.
First we visited the diskit Monastery at first which is 6 kms from Nubra valley.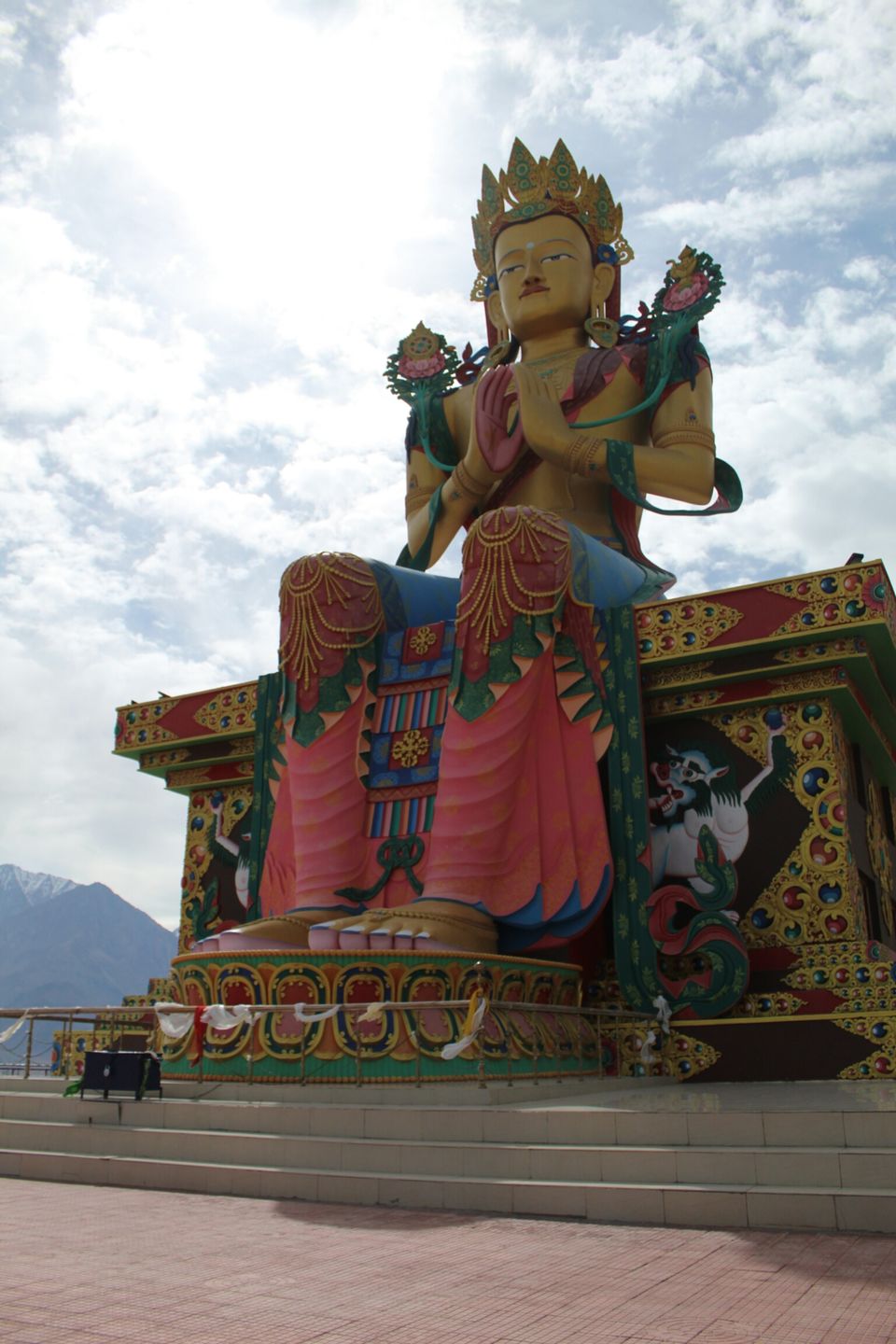 Till today, we covered the distance on good roads and highways, but today we did some serious off-roading specially after shyok village.
After a really tiresome journey we reached the beautiful Pangong lake. Lying at a height of 14000 feet, it is around 134 kms long, extending from India to China.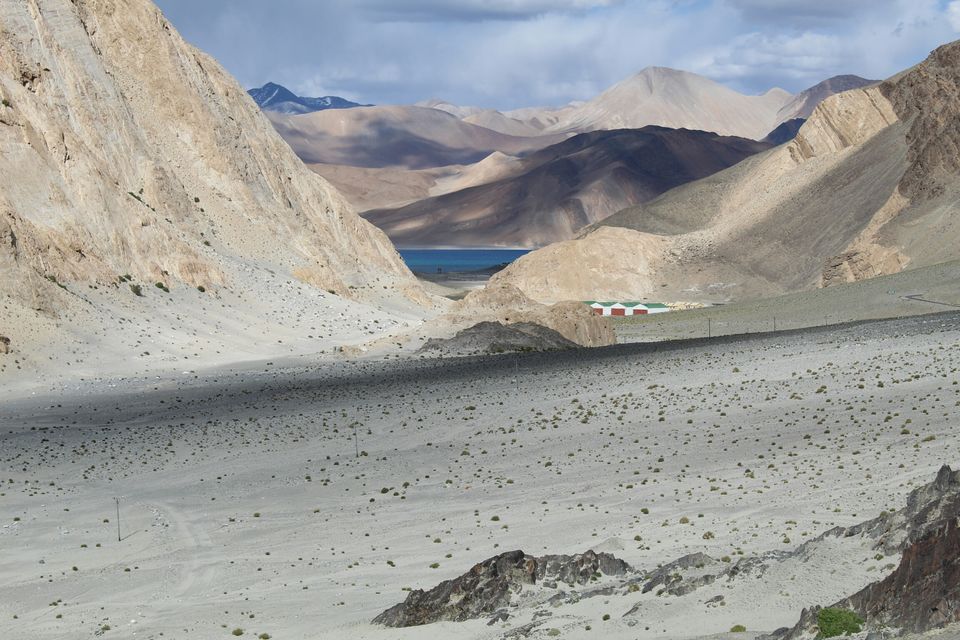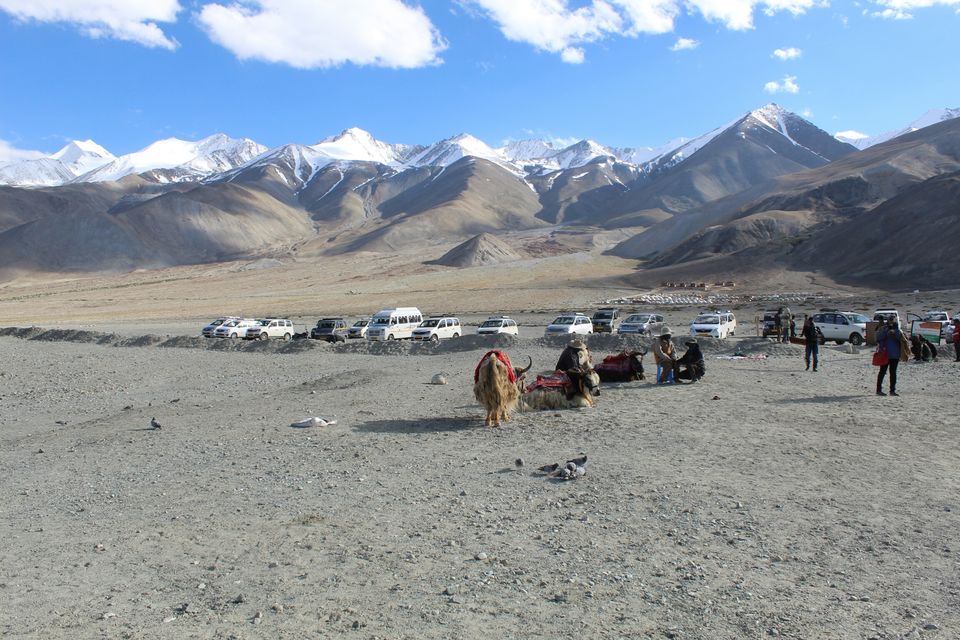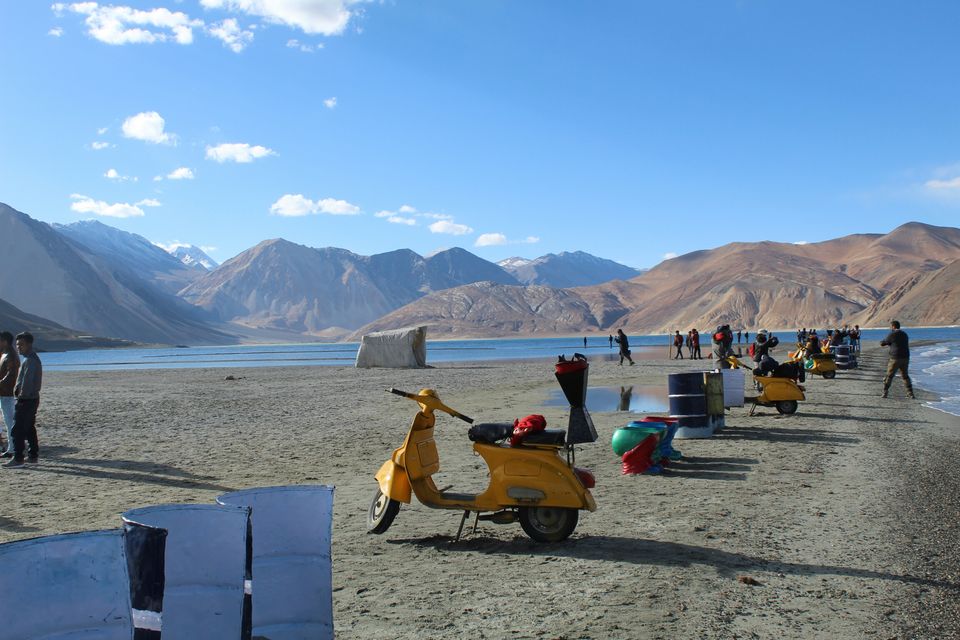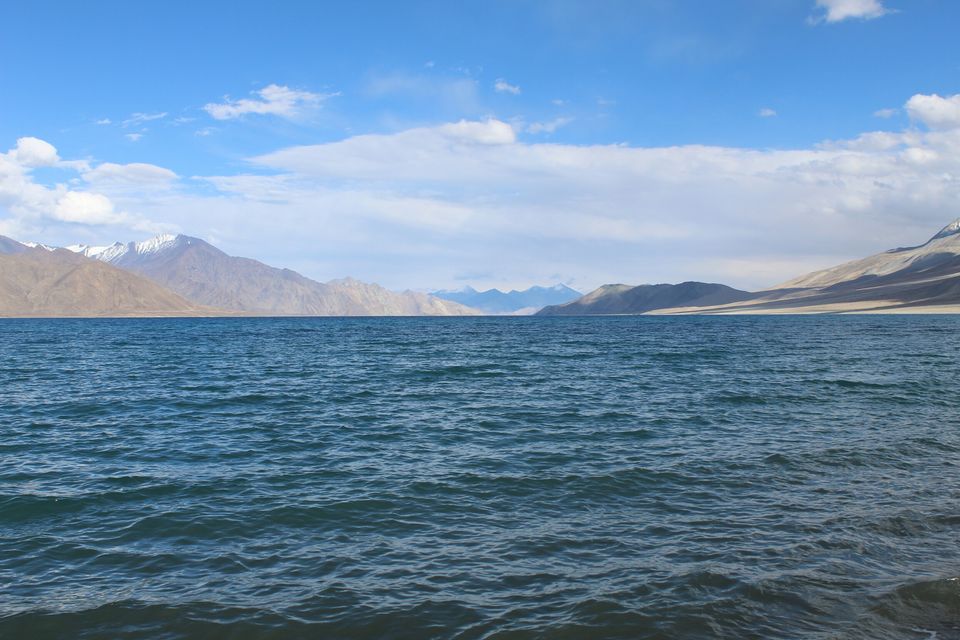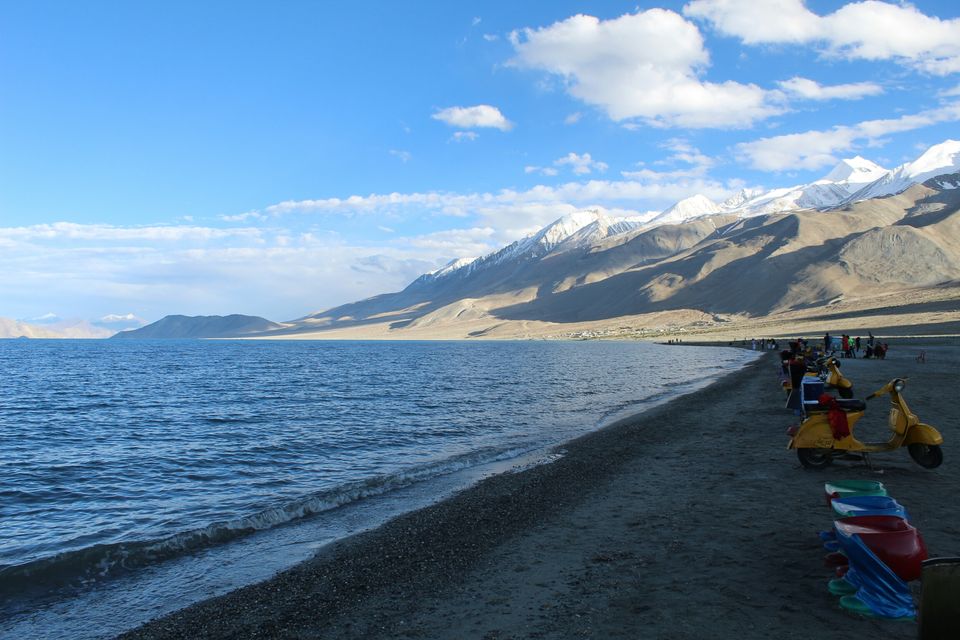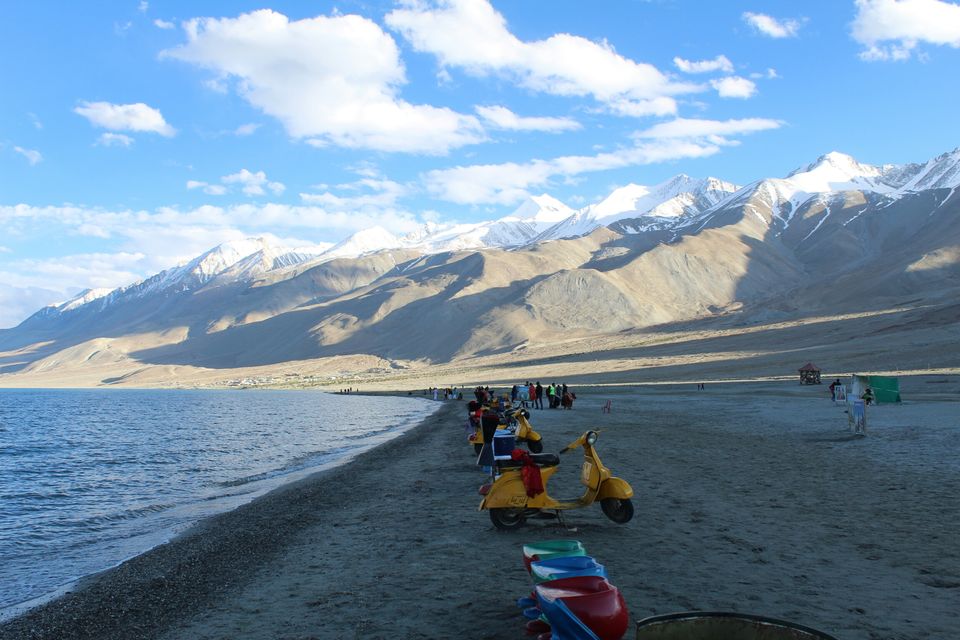 Nightstay were arranged in tents in the lake view camps near the lake. The temperature was freezing there.
Travelled from Pangong to Hanle
Distance 180 kms
Time taken 9 hrs
After having our breakfast we started for Hanle at around 9am but what we didn't knew was that today was going to be the most tiresome bike ride of our life. Riding through the extreme roads, long water crossings, that day we can never forget. It will be our most difficult bike ride for a very long time.
Of the 180 kms we covered today, 100 kms were off-roading and not just off-roading, it was a test for us,like you wanted a bike trip through Ladakh, now i give you the toughest bike trip of your lifetime.
But the remaining 80 kms we covered after lunch was very much relaxing, as the roads were excellent. We reached Hanle at 5 pm, stay arrangements were done at Padma homestay.
But we were quite unlucky tonight because Hanle's famous star-gazing was not possible because of the cloudy weather.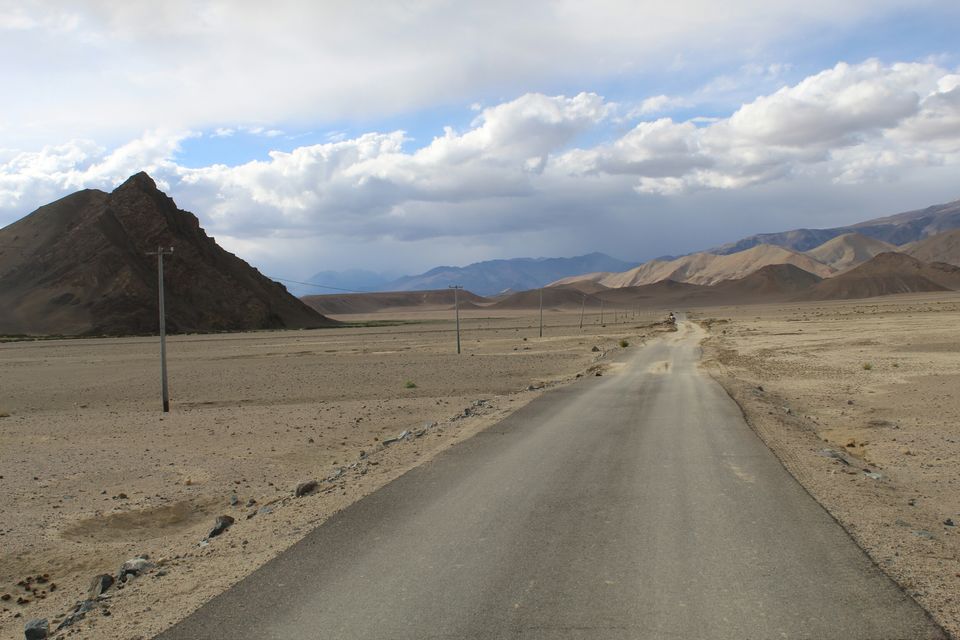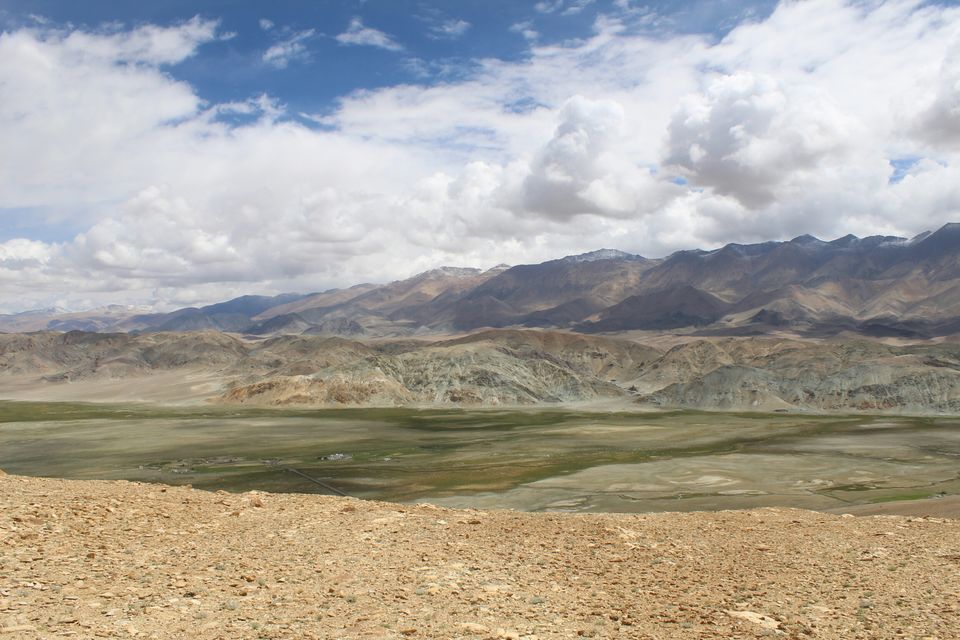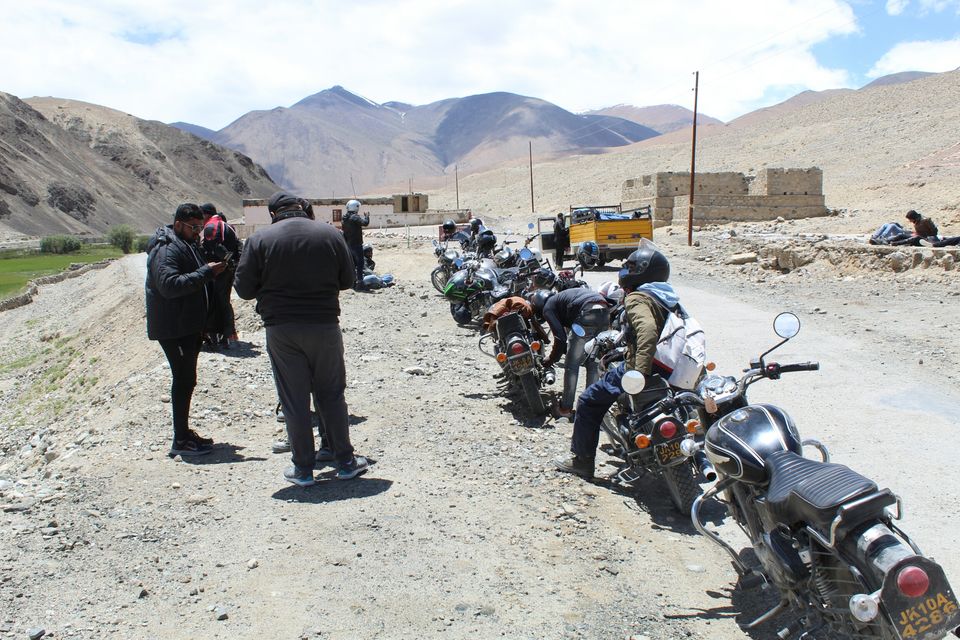 Travelled from Hanle to Leh
Distance 250 kms
Time taken 8 hrs
According to our itinerary, today we were to visit the Tso Moriri, but it was canceled due to bad weather conditions. So we proceeded to Leh instead, but before starting our journey, we visited the Indian Astronomical observatory at Hanle. It is one of the highest sites for optical, infrared and gamma-ray telescopes. Situated at an elevation of 14764 feet, it is currently the 9th highest telescope in the world.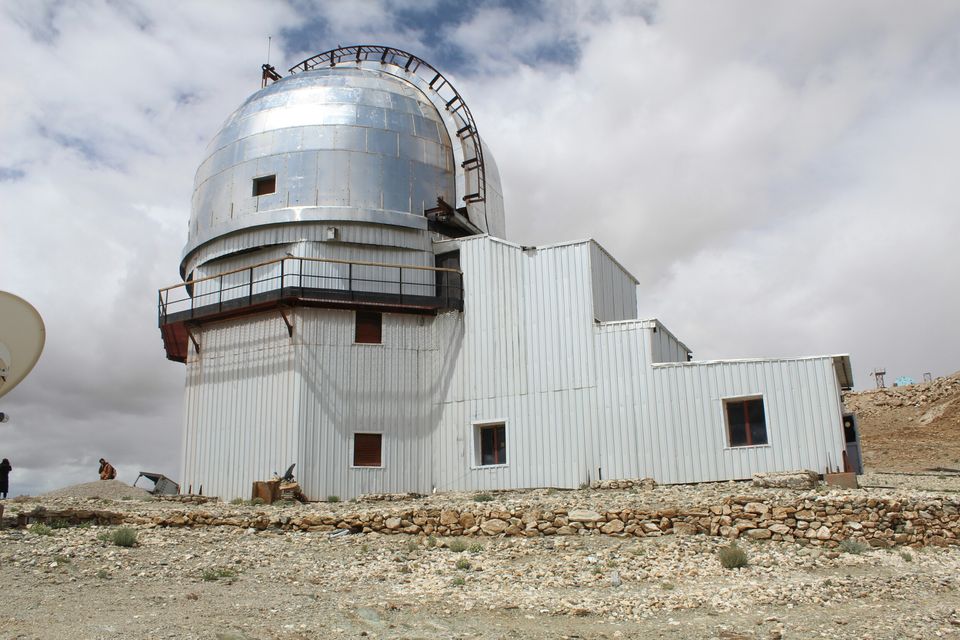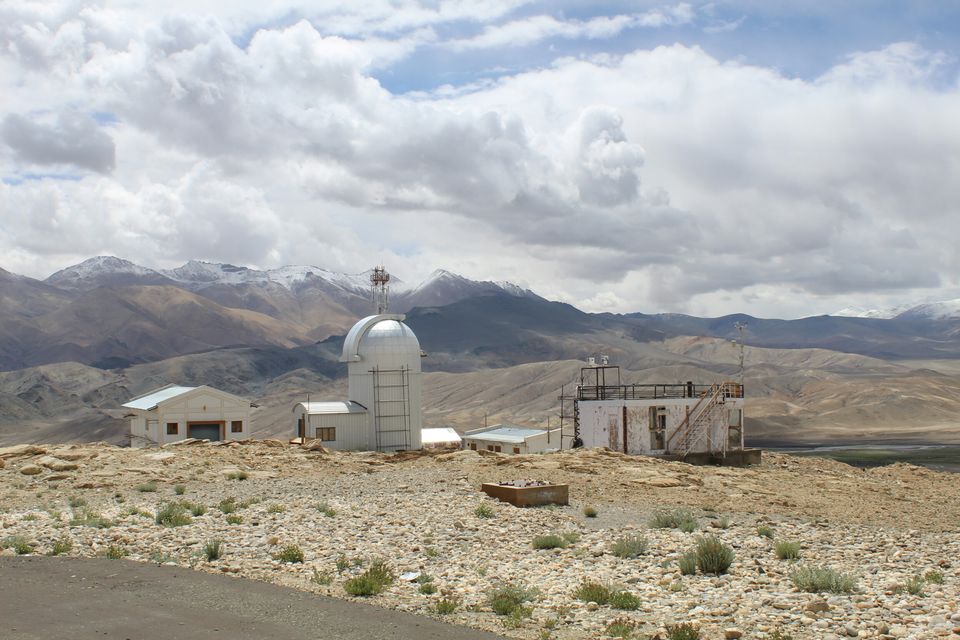 Not so much sight-seeing today, just the beautiful landscapes. We reached Leh at around 6 pm.
Travelled from Leh to Sarchu
Distance 270 kms
Time taken 10 hrs
Today, we started our journey towards Manali. It was raining heavily since morning, but today we were to cover the longest distance of our tour.
But what we didn't know that today was going to be the most adventurous day of our trip.
When we started climbing the Tanglang la, heavy snowfall started along with rain. Visibility became very low due to snow and fog and temperature was freezing which i think went below 0°. Fingers were hurting too much due to excess cold and wet gloves. We stopped at the top for some time and then started our journey downwards.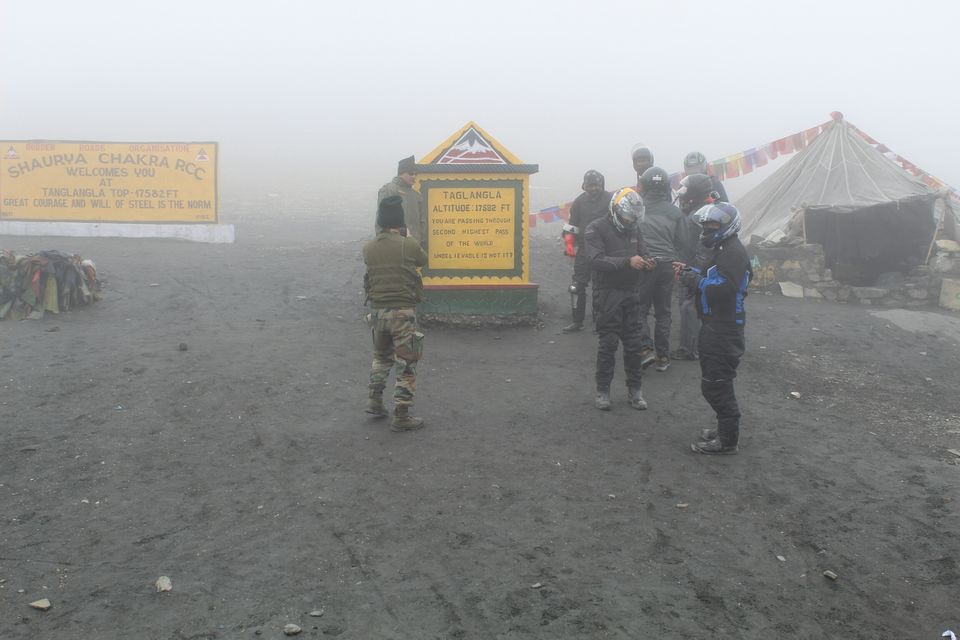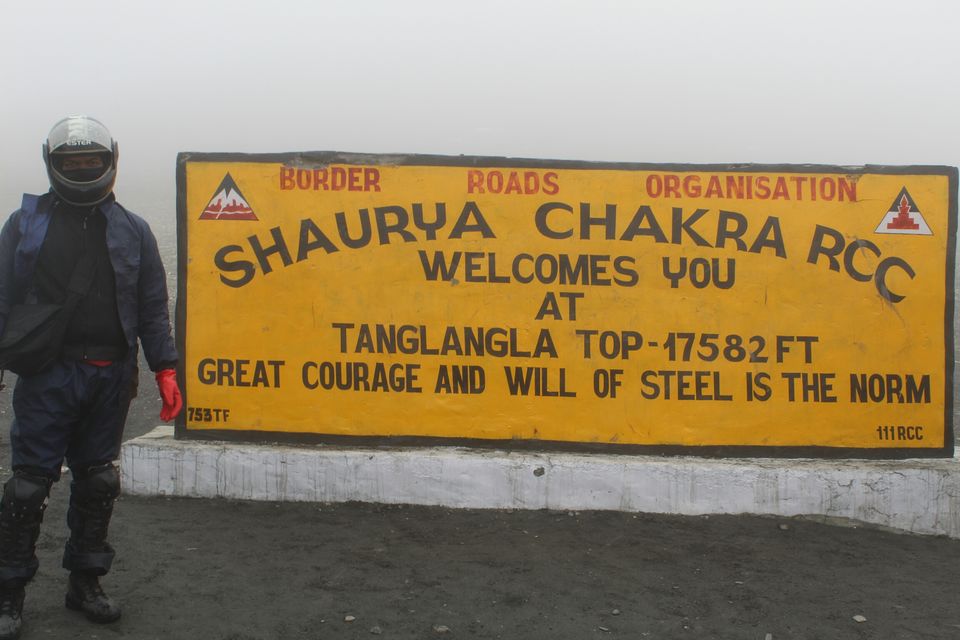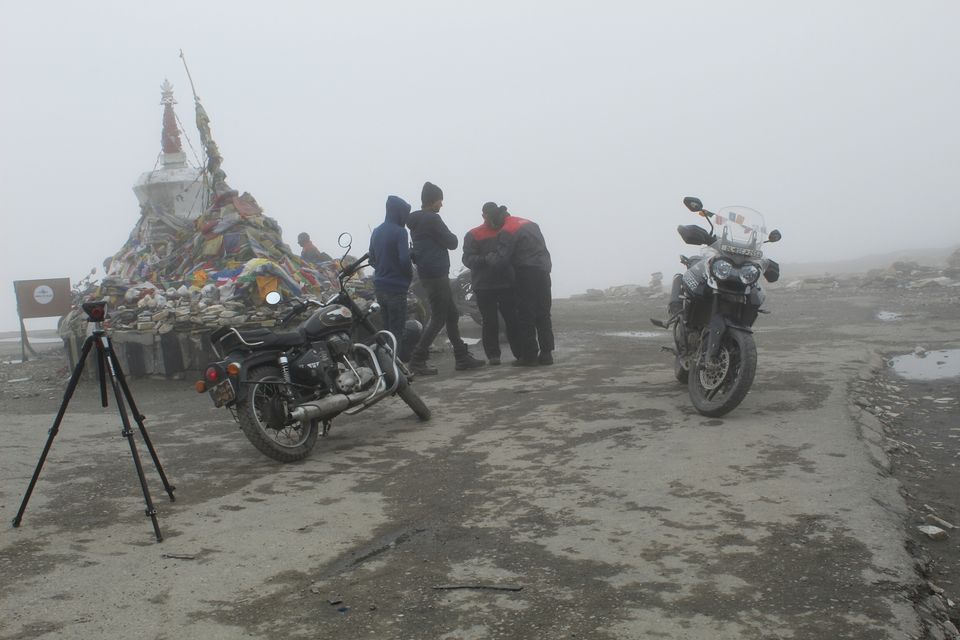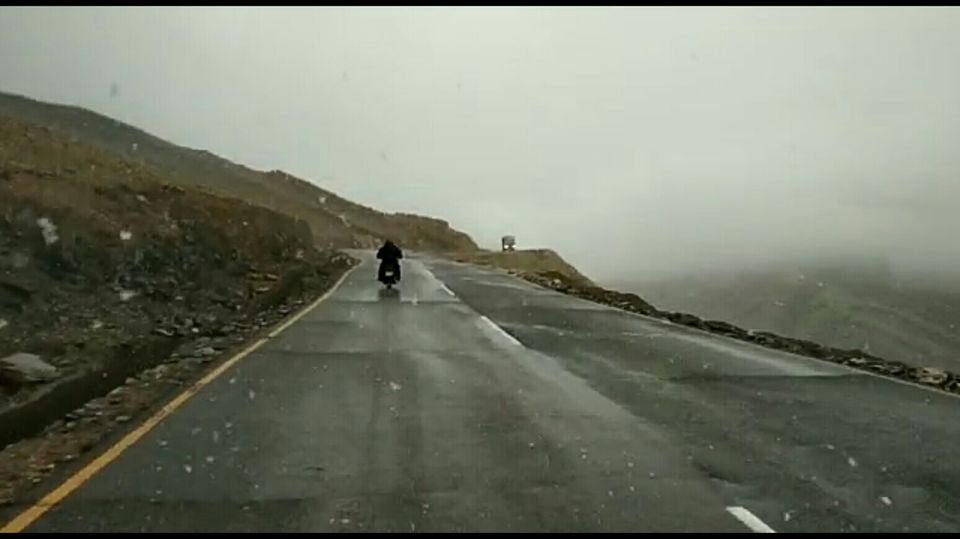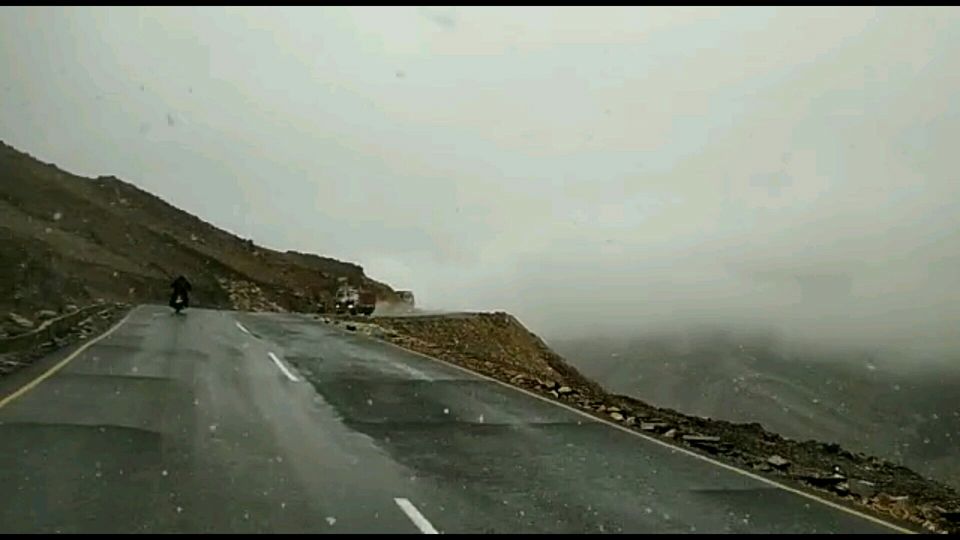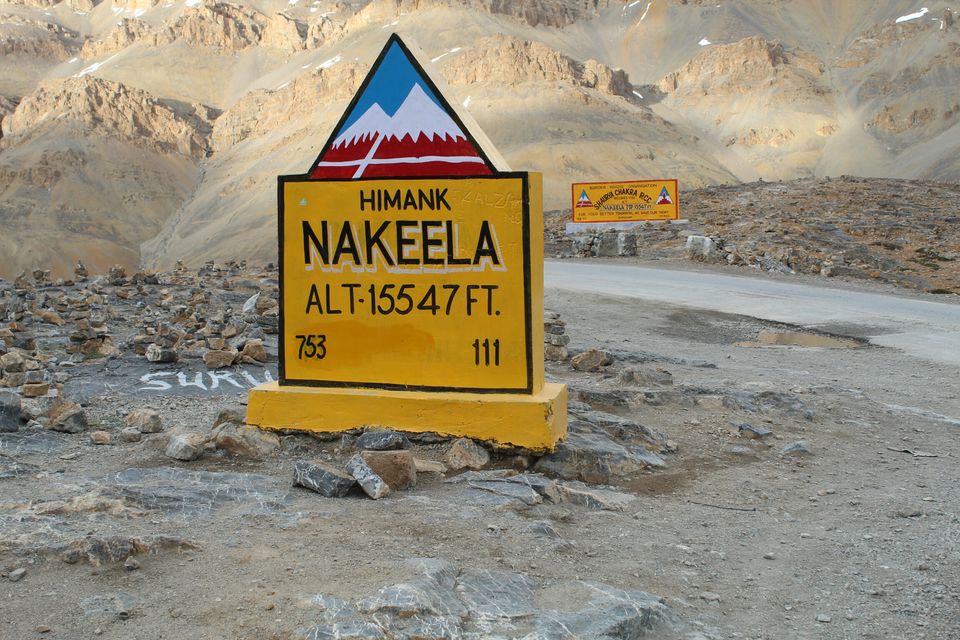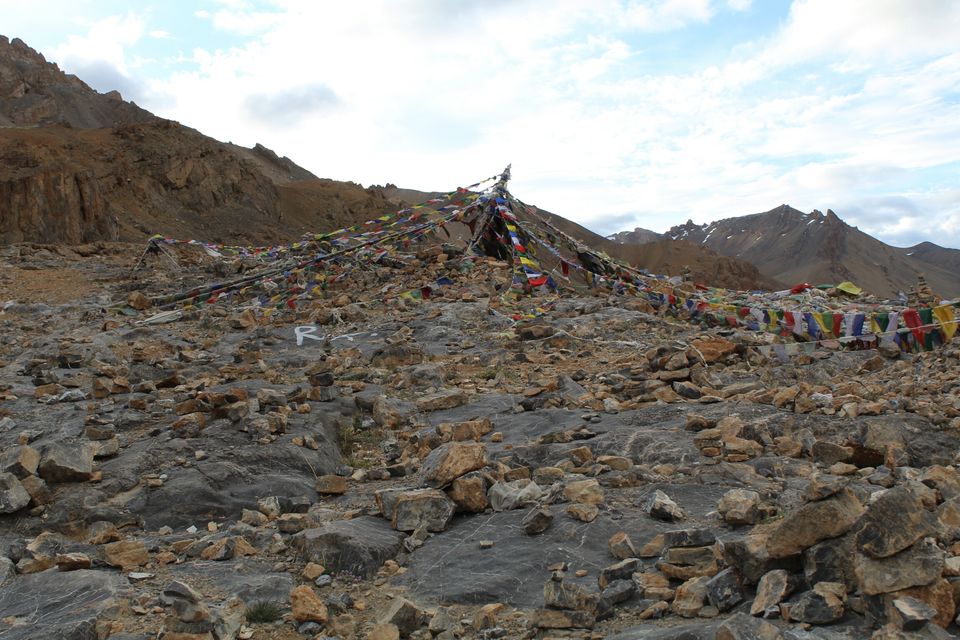 We reached Sarchu at 8pm. Tents were arranged for our stay tonight.
Main attractions today were Tanglang la and the Gata loops, with 22 hairpin bends.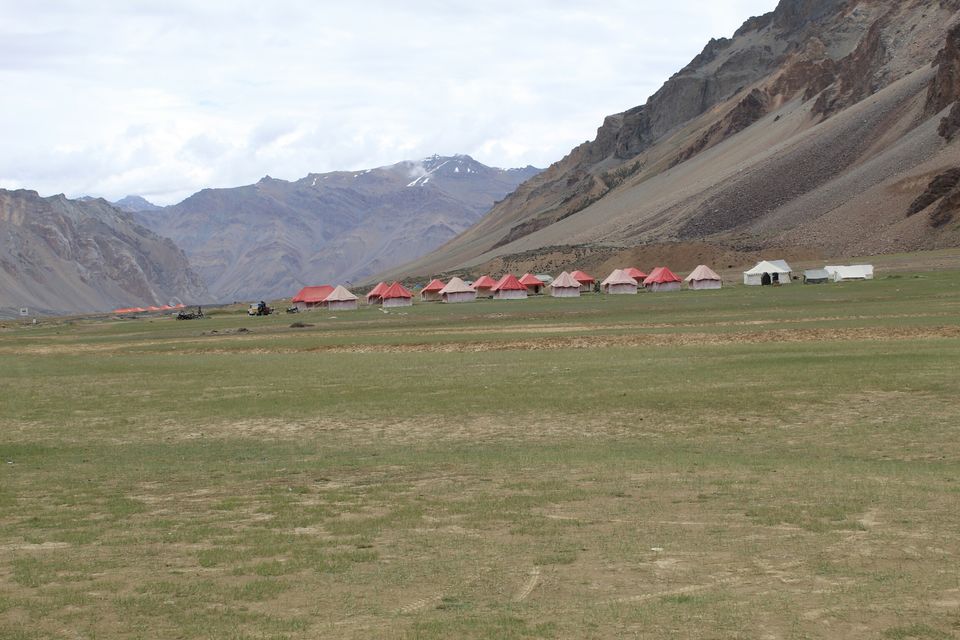 Travelled from Sarchu to Jispa
Distance 80 kms
Time taken 4 hrs
Today was the shortest trip of our tour. We were feeling a bit relaxed compared to other days. We started from Sarchu at 9 am and reached Jispa at 1 pm.
Today's trip was the shortest but it was one of the most beautiful ride of our entire tour.
On the way we crossed the Baralach la which was just amazing, covered in snow, totally isolated from people. The view was really beautiful. Also there were Deepak Tal and Suraj Tal on the way.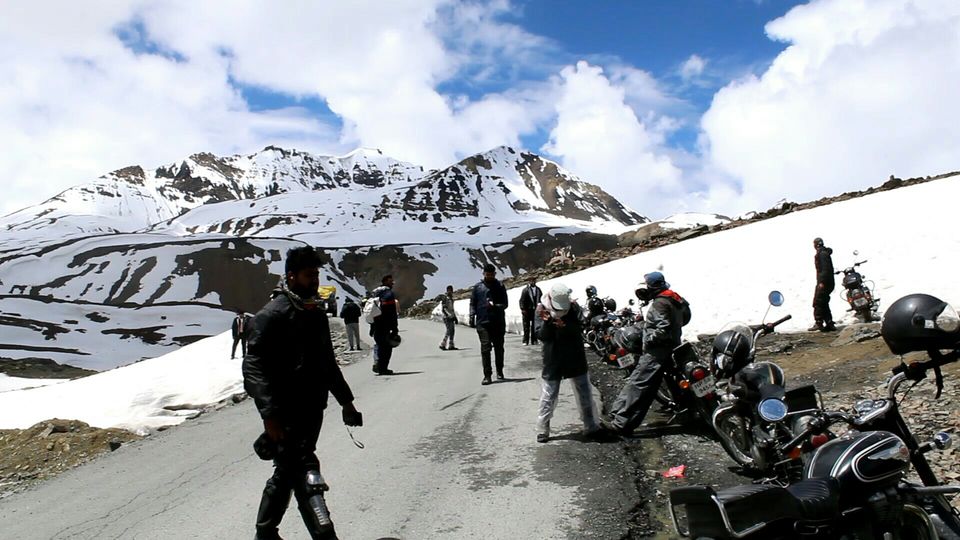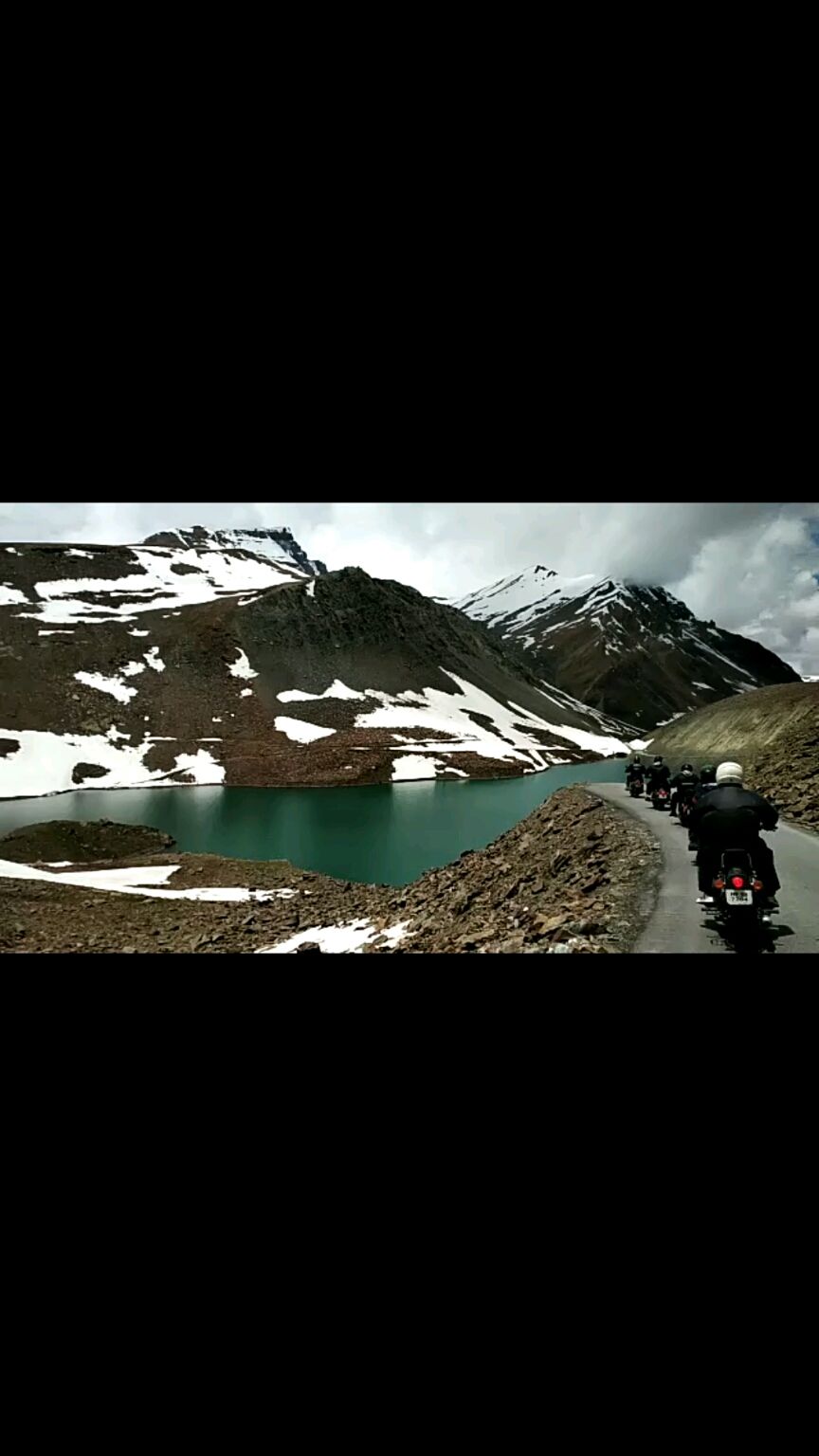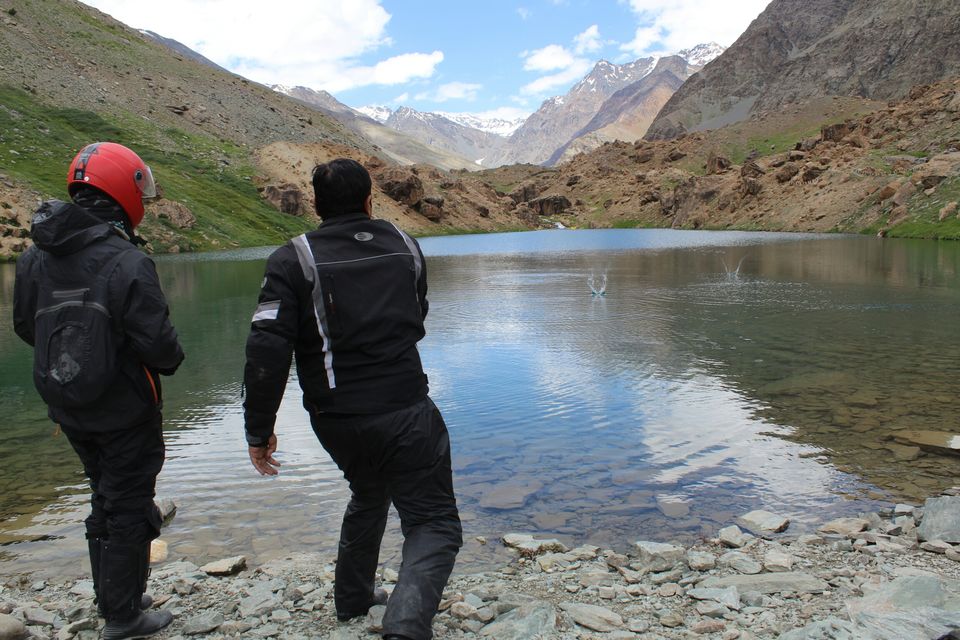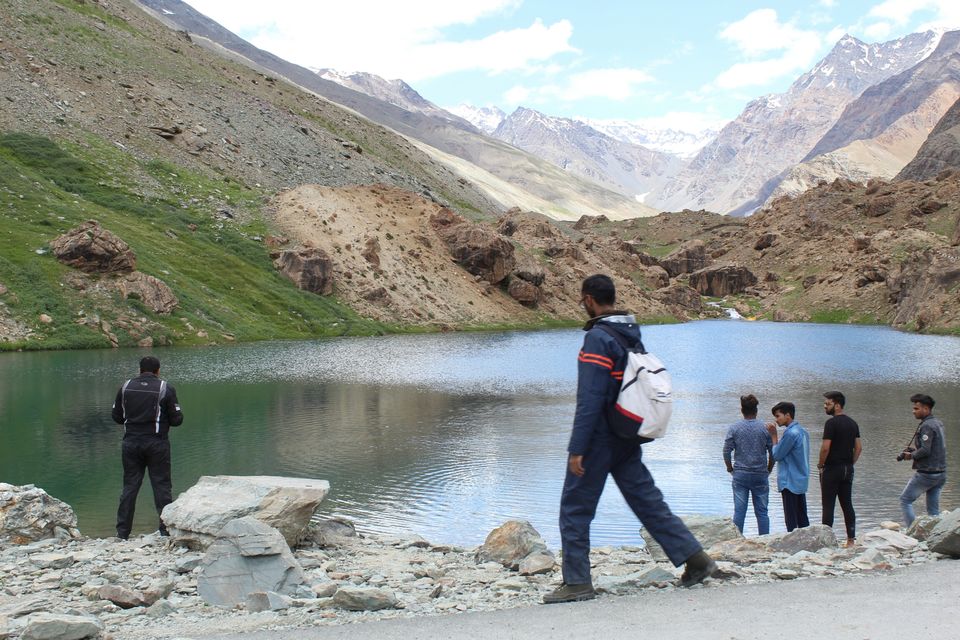 Stay arrangements were done at the Jispa Valley camps. Situated beside the Bhagi river, the location was very beautiful.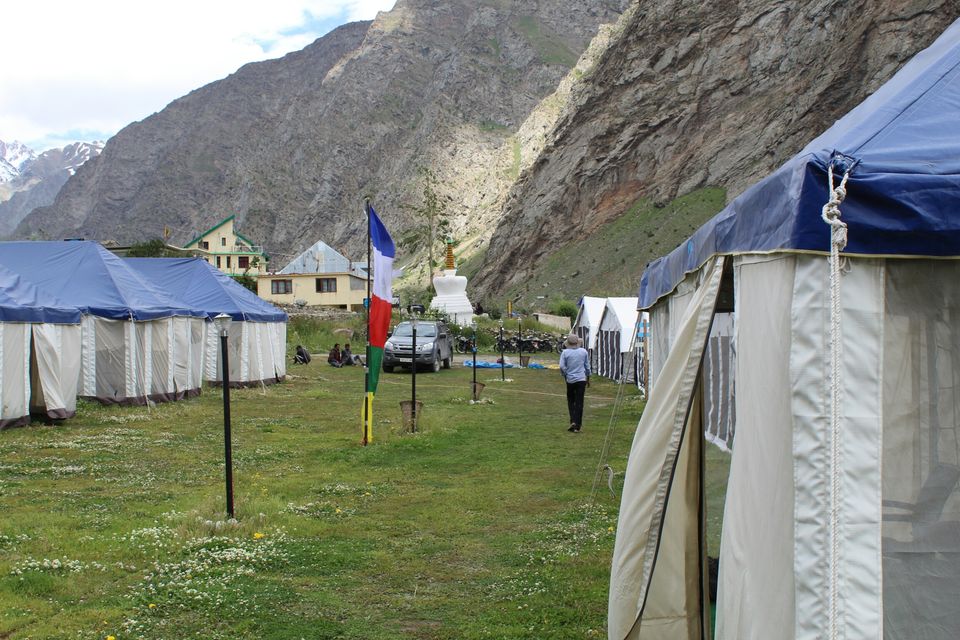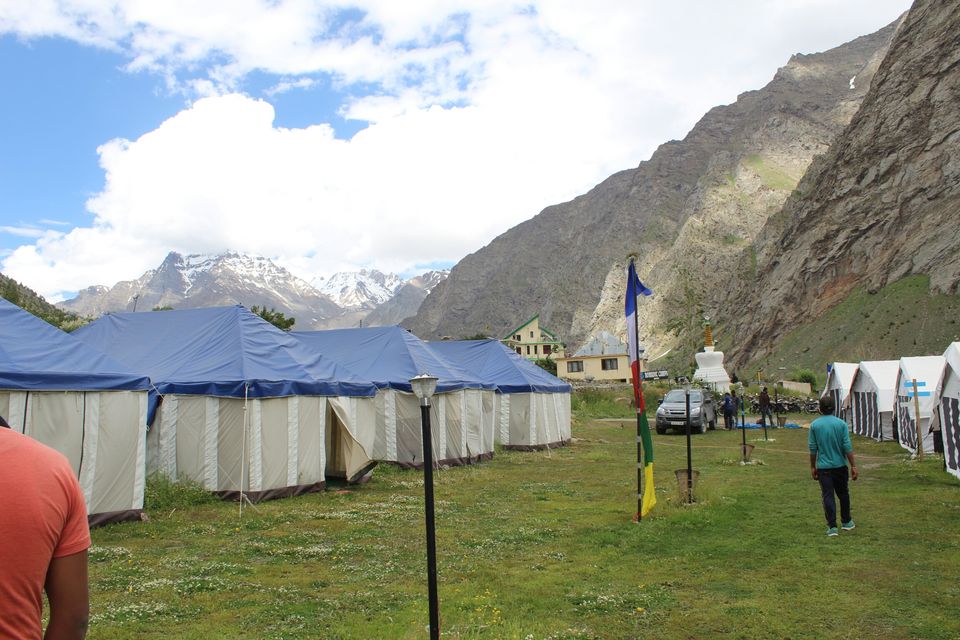 Travelled from Jispa to Manali
Distance 140 kms
Time taken 7 hrs
Today was the last day of our bike trip.
The road conditions were good. The scenic view throughout our trip today was wonderful. Lots of waterfall, the mountains, the greenery, were just marvelous.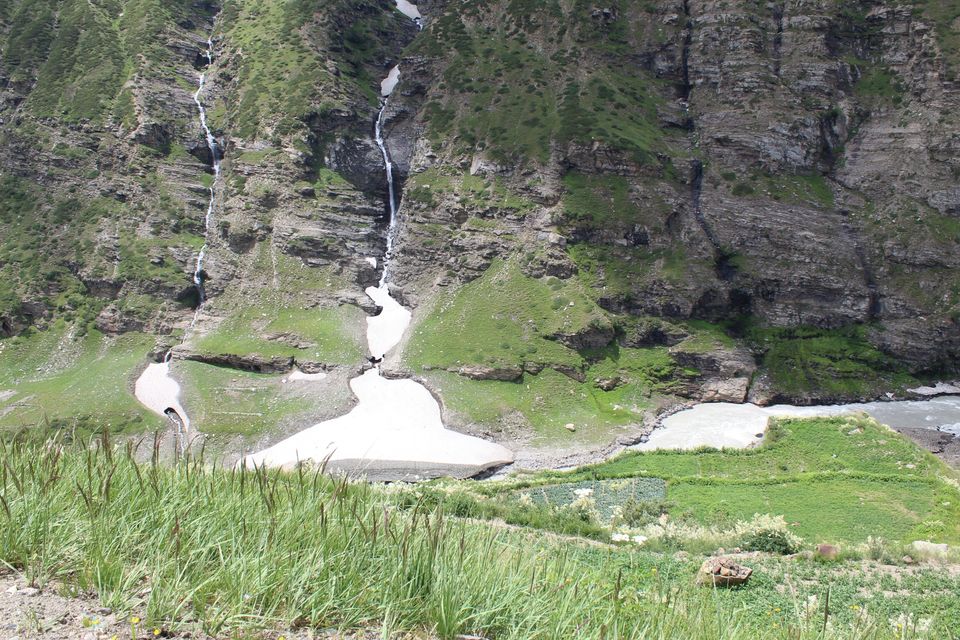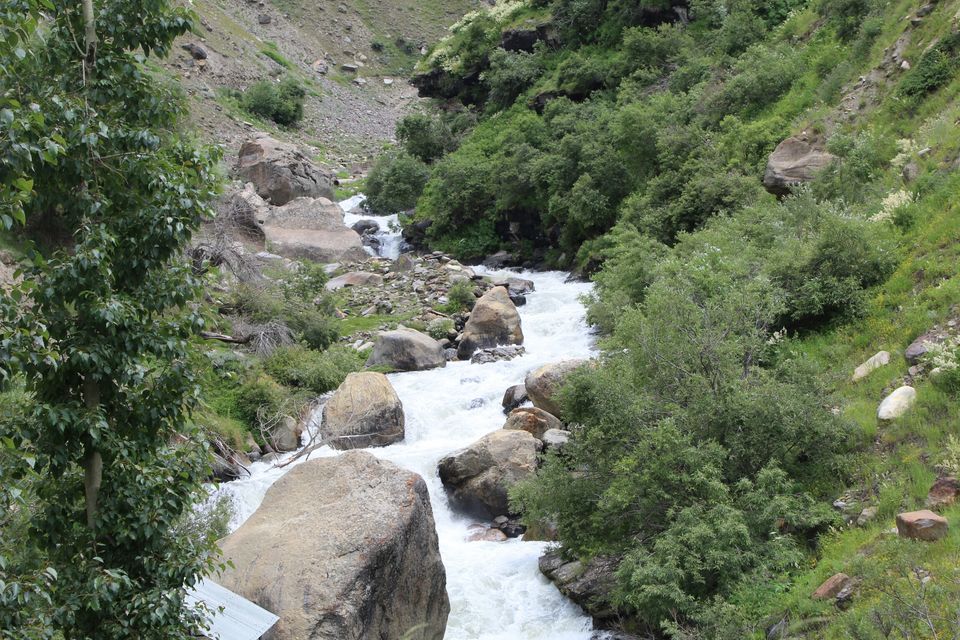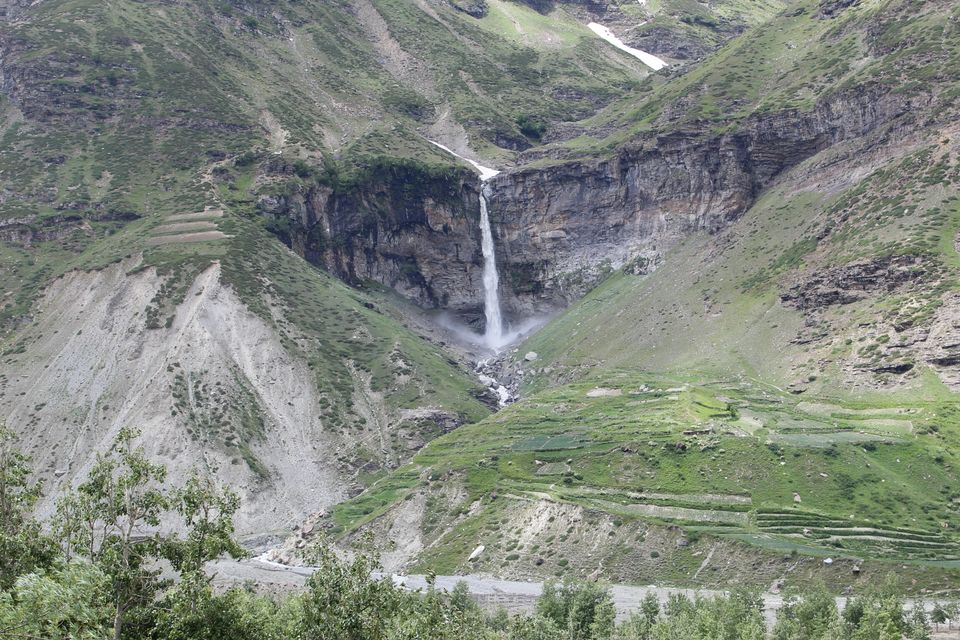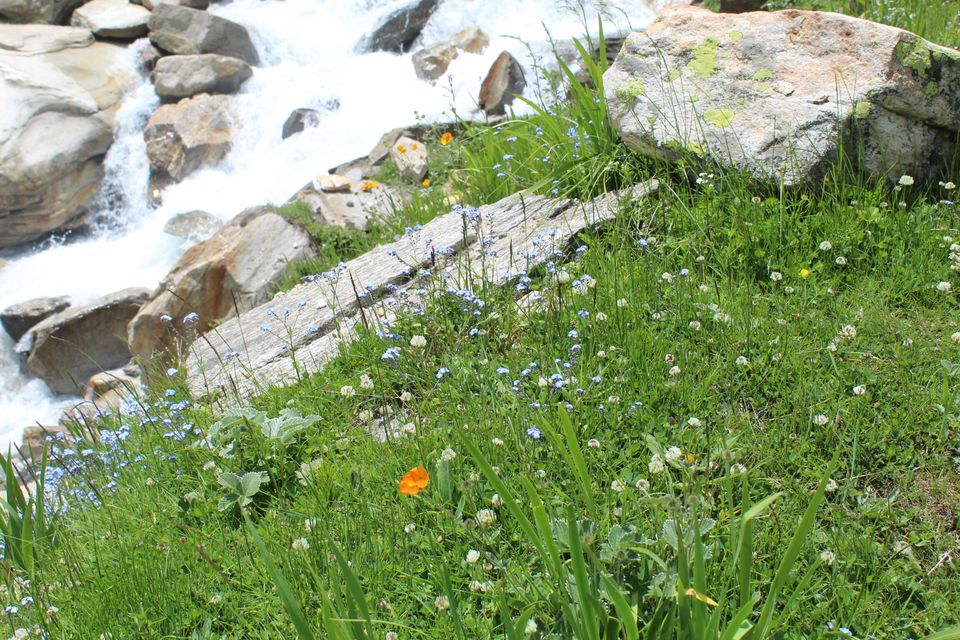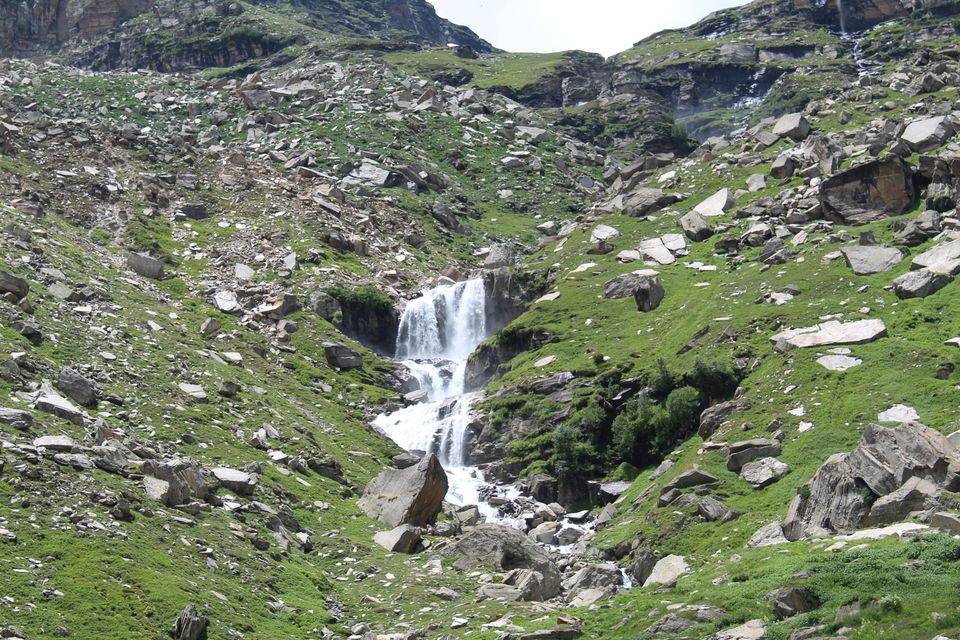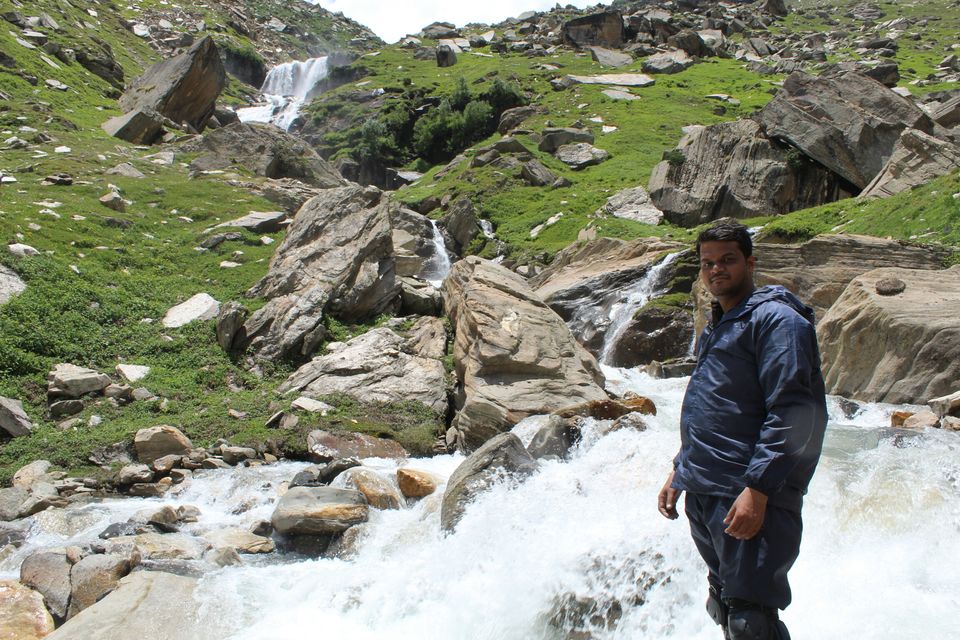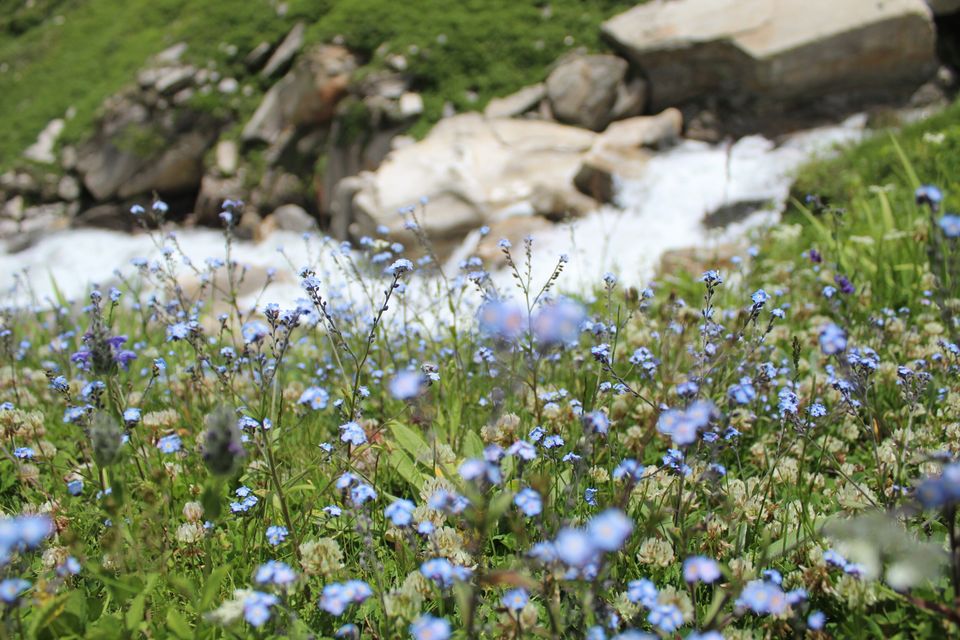 We stopped at Rohtang pass for around 30 minutes. The whole area was covered by cloud which made the view even more beautiful.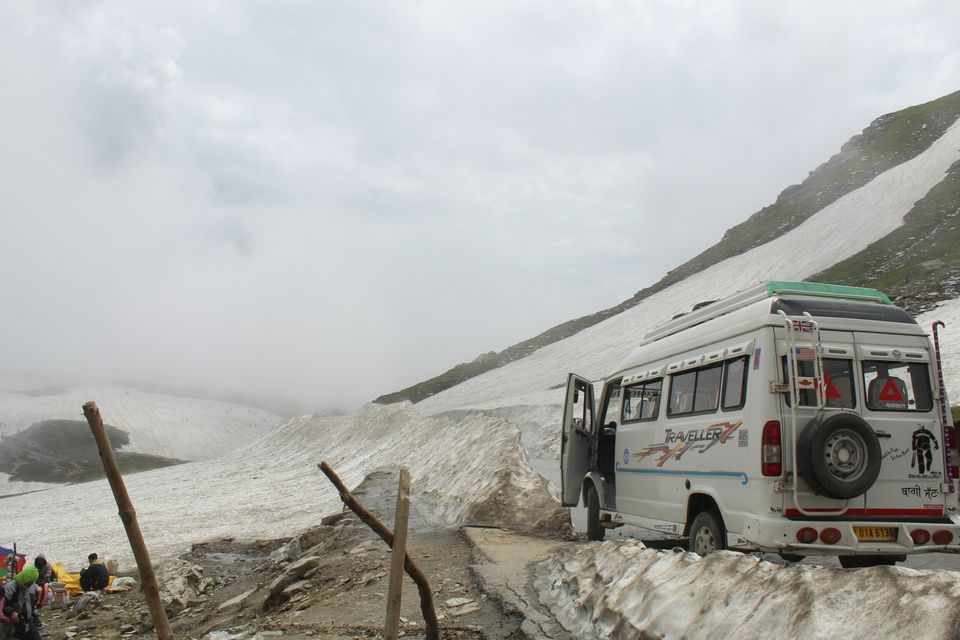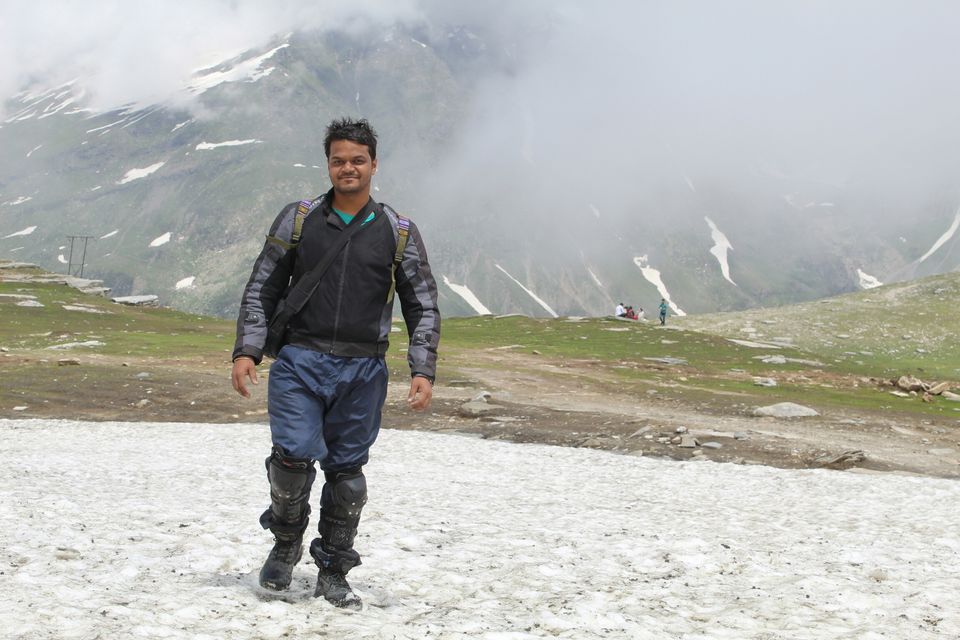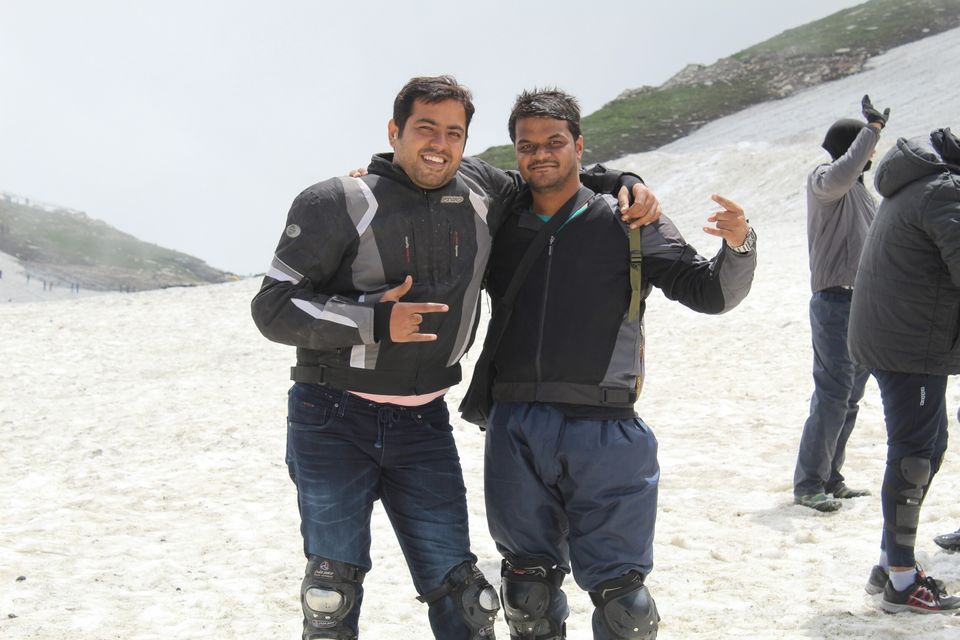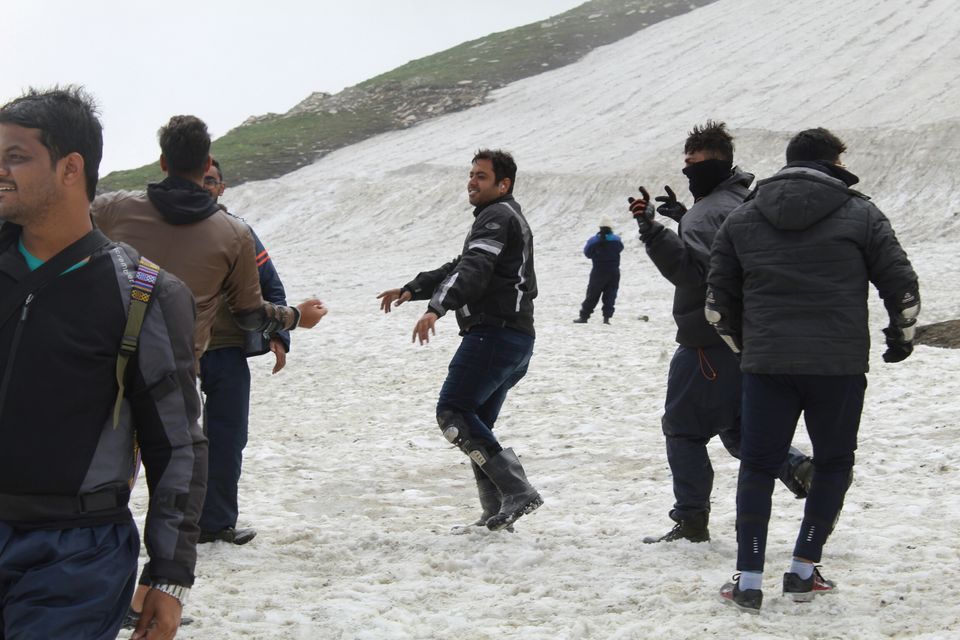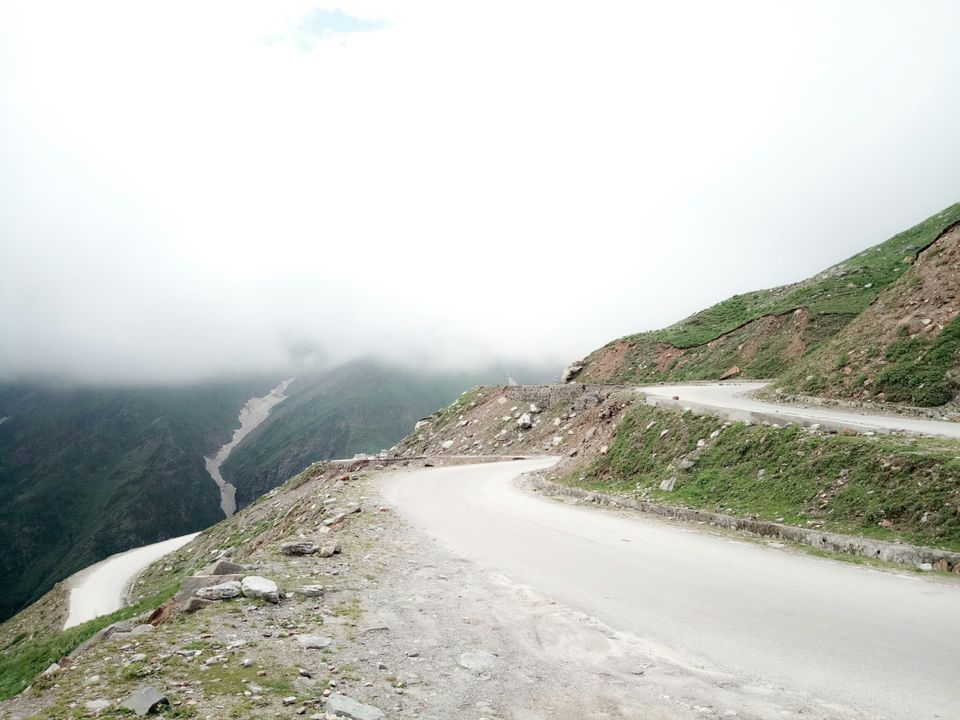 From Rohtang to Marhi, the road was to much crowded by tourists and vehicles. We stopped at Marhi for paragliding, had some snacks and again started for Manali, which was another 35 kms.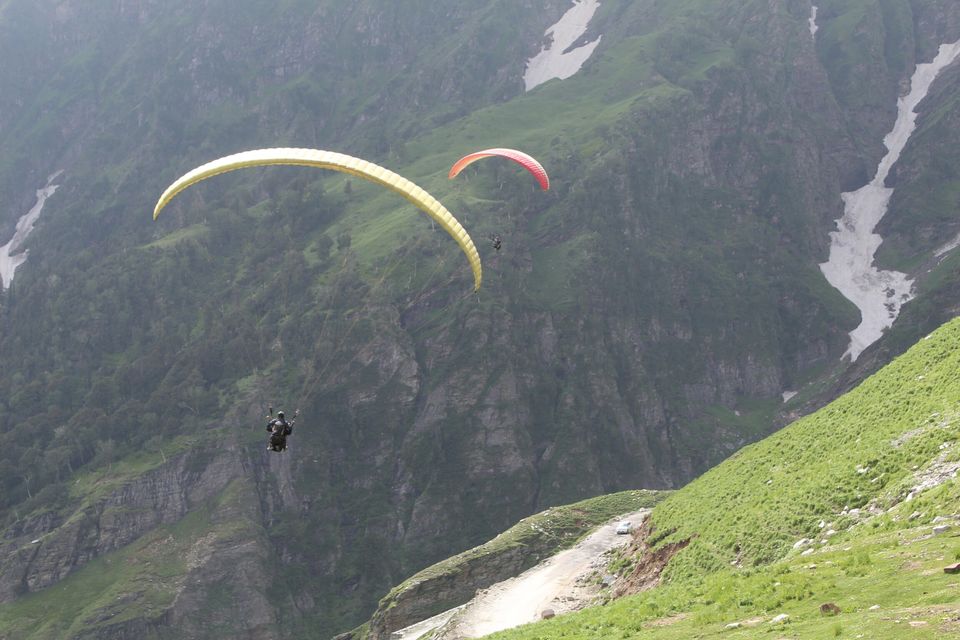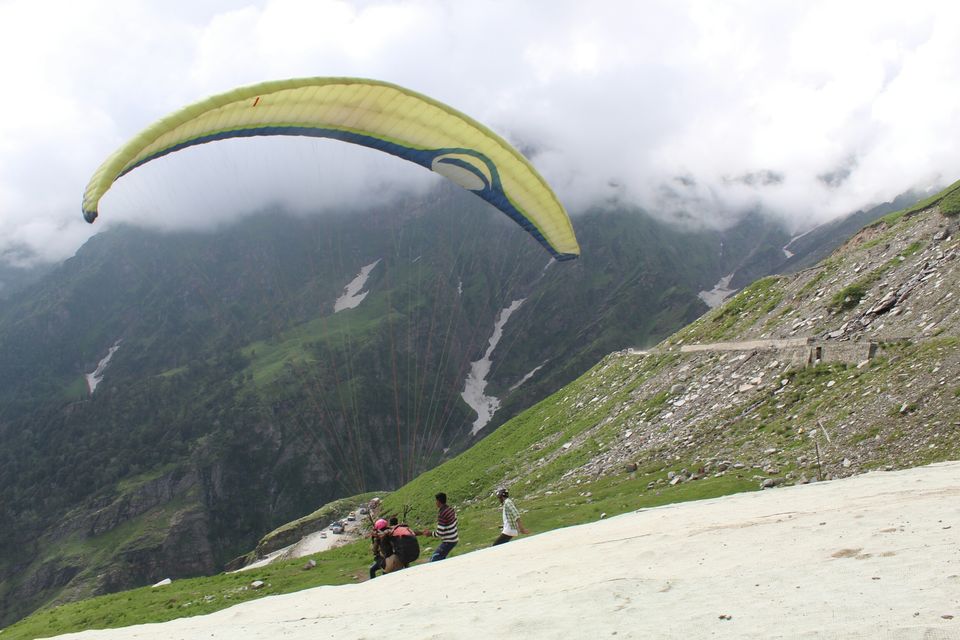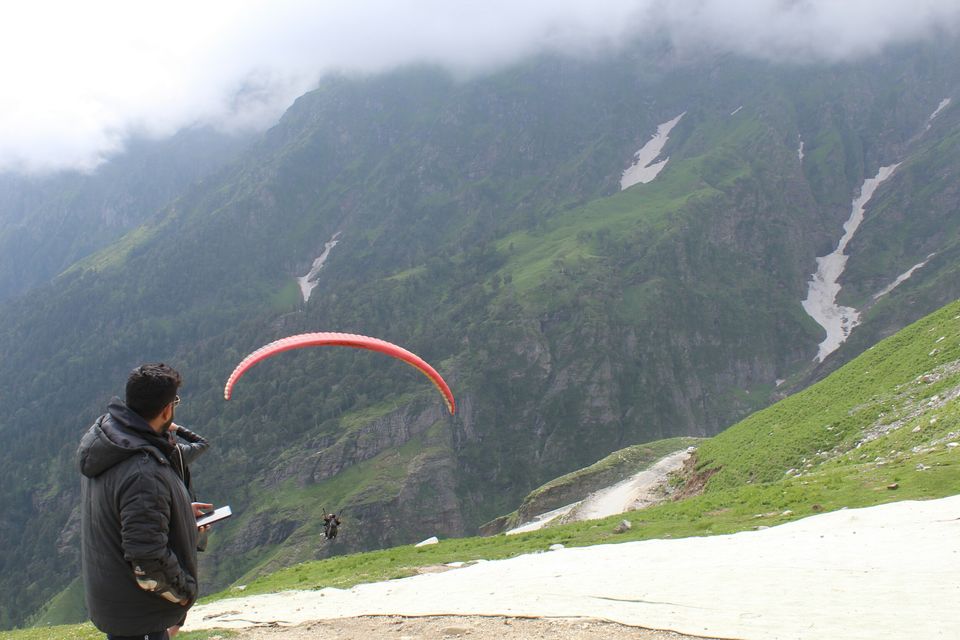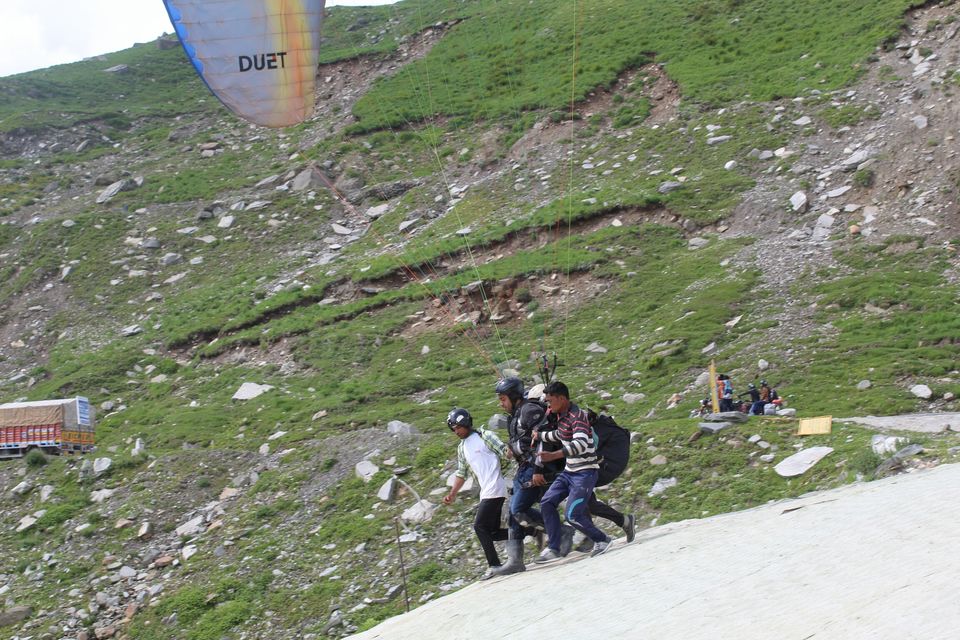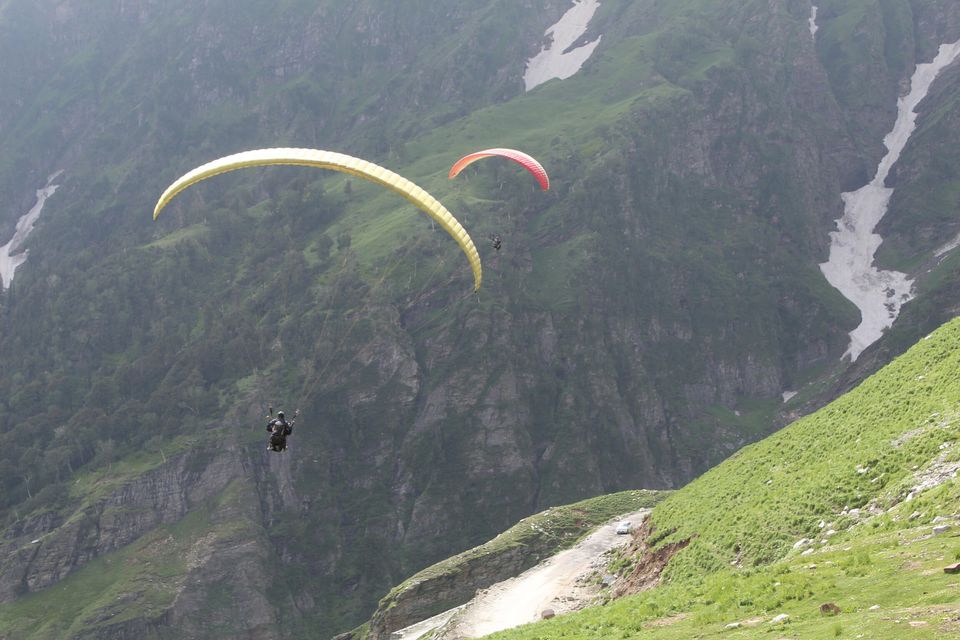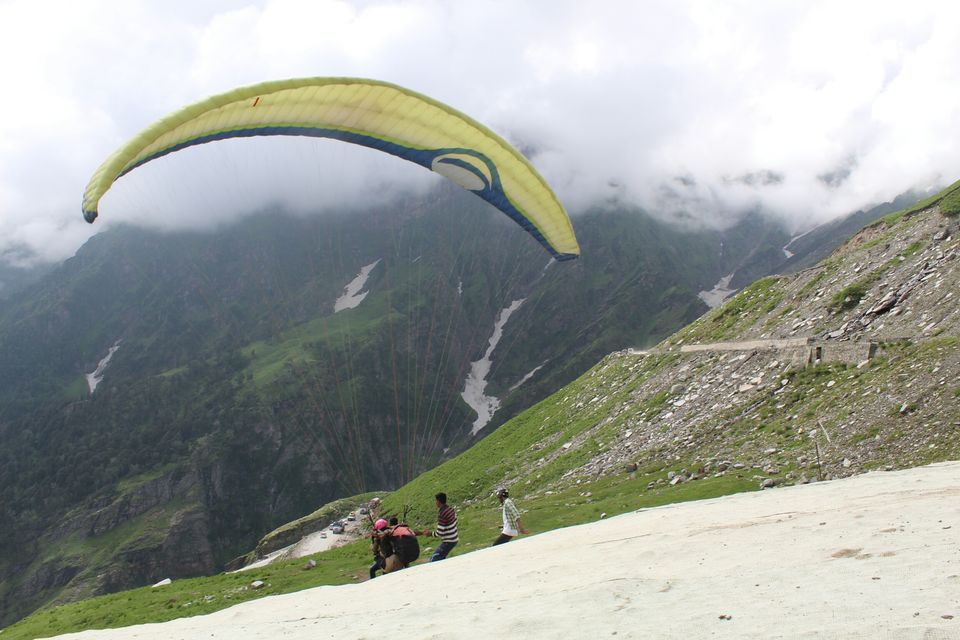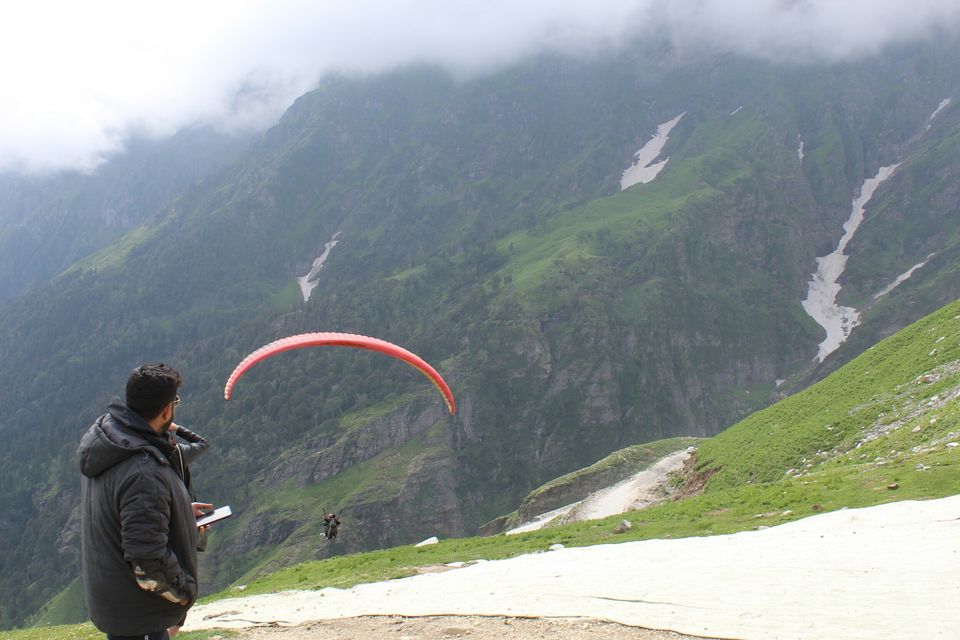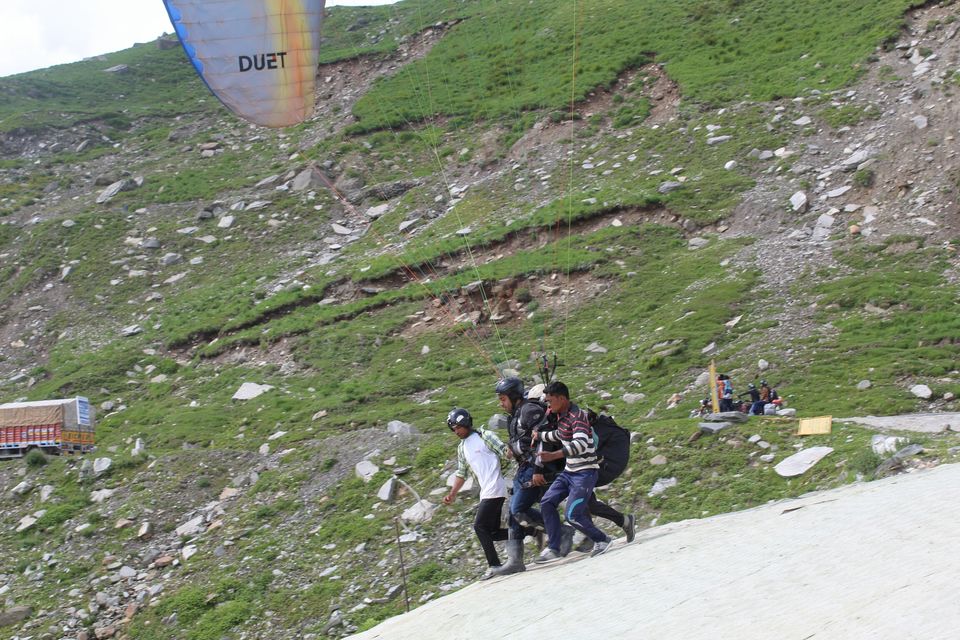 So, finally we reached Manali at 5 pm and it officially marked the end of our bike trip.
Today we had half a day for Manali Sightseeing.  We booked a cab, visited the market, went to the vasisth temple, hadimba temple, enjoyed the zipline.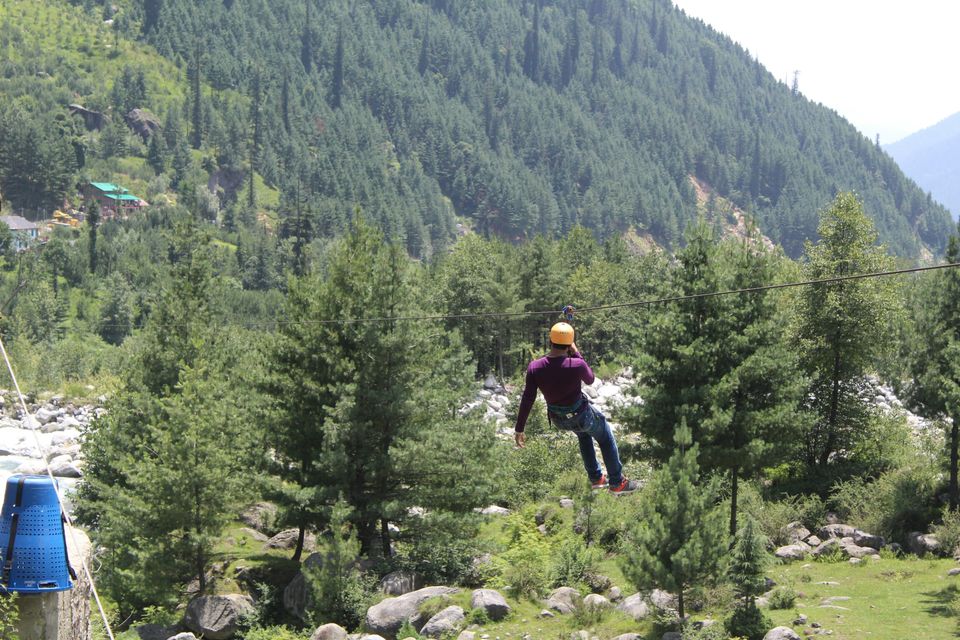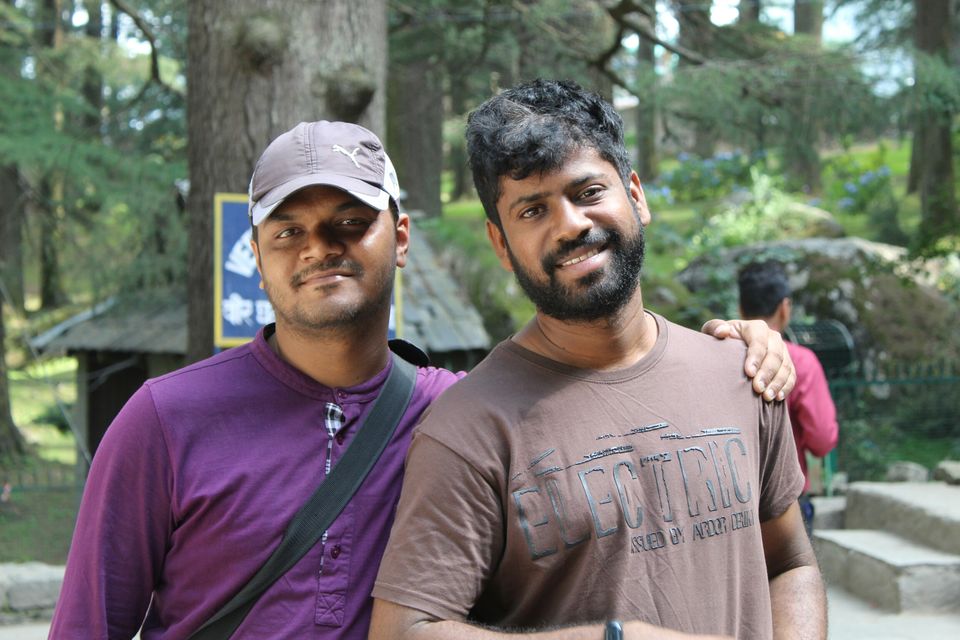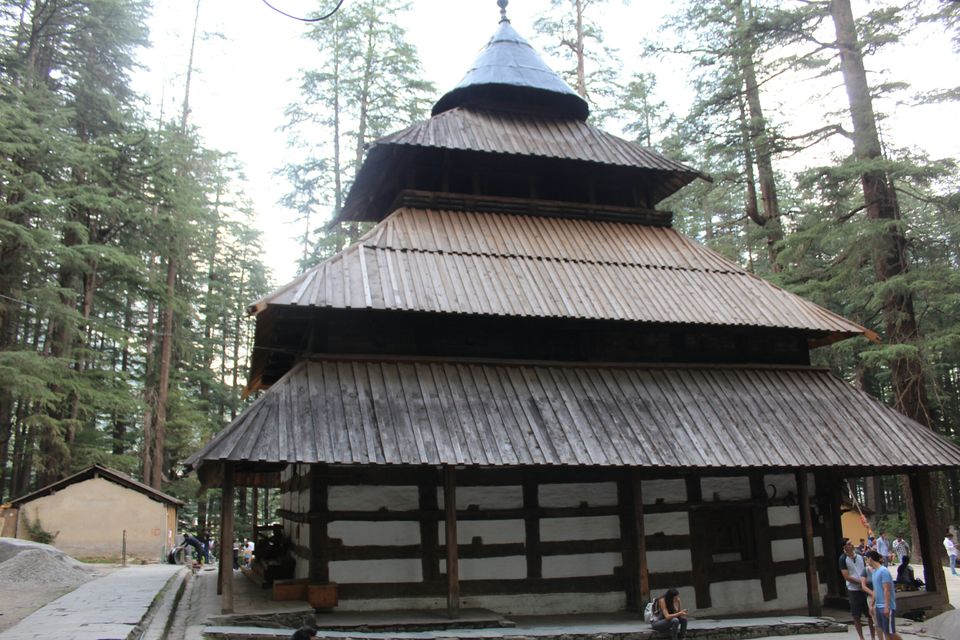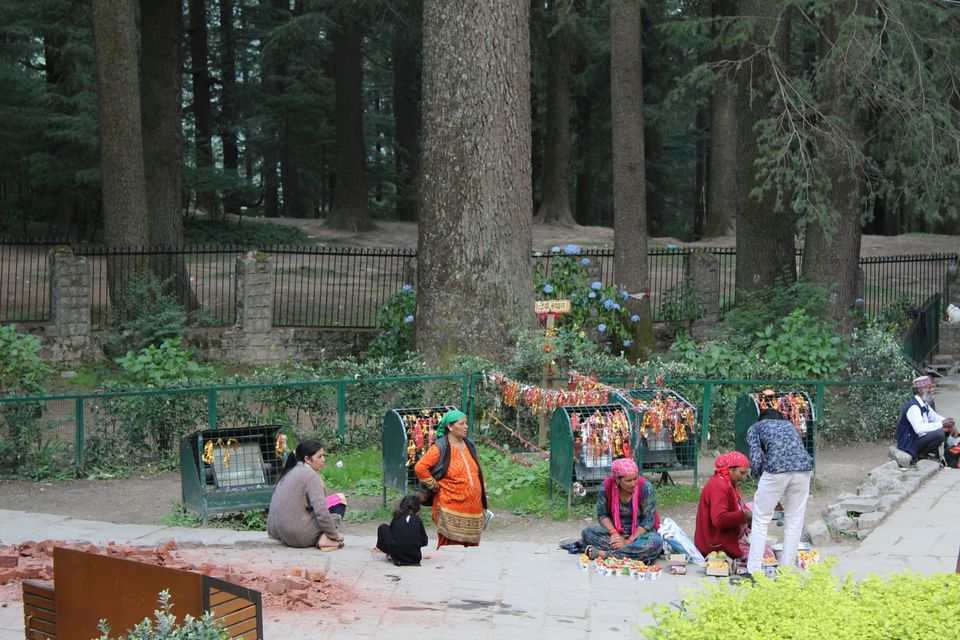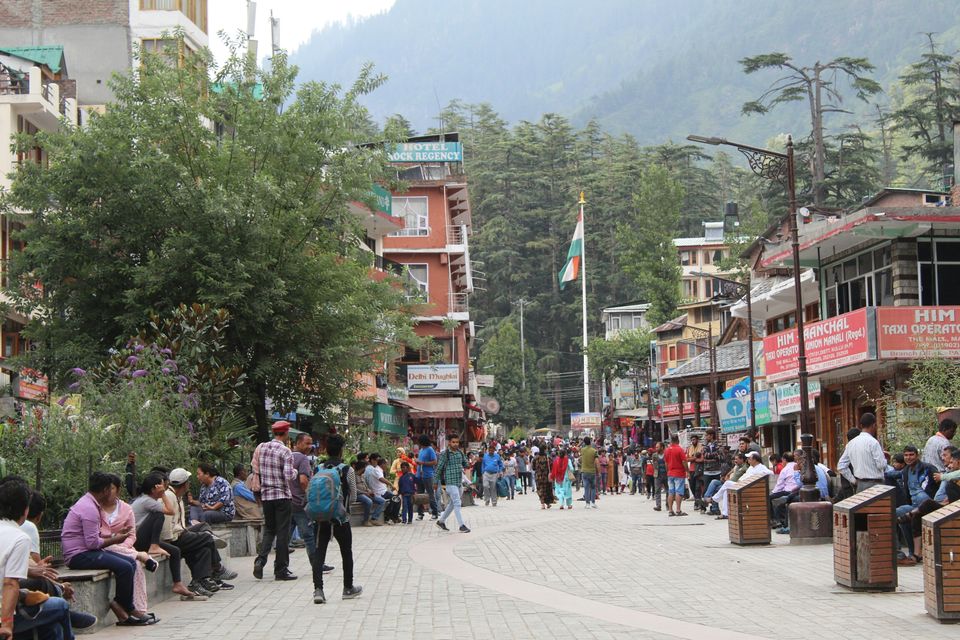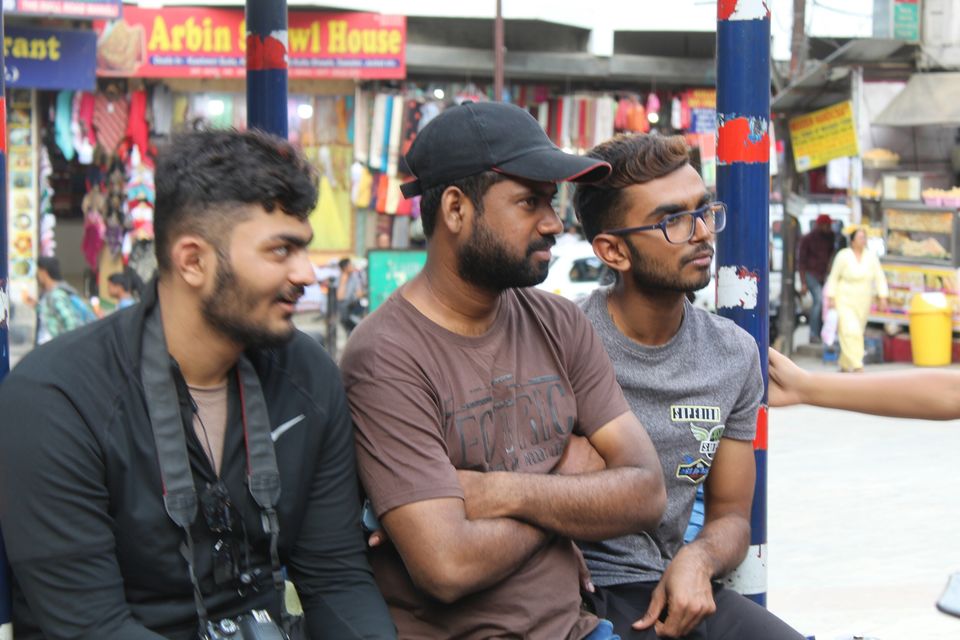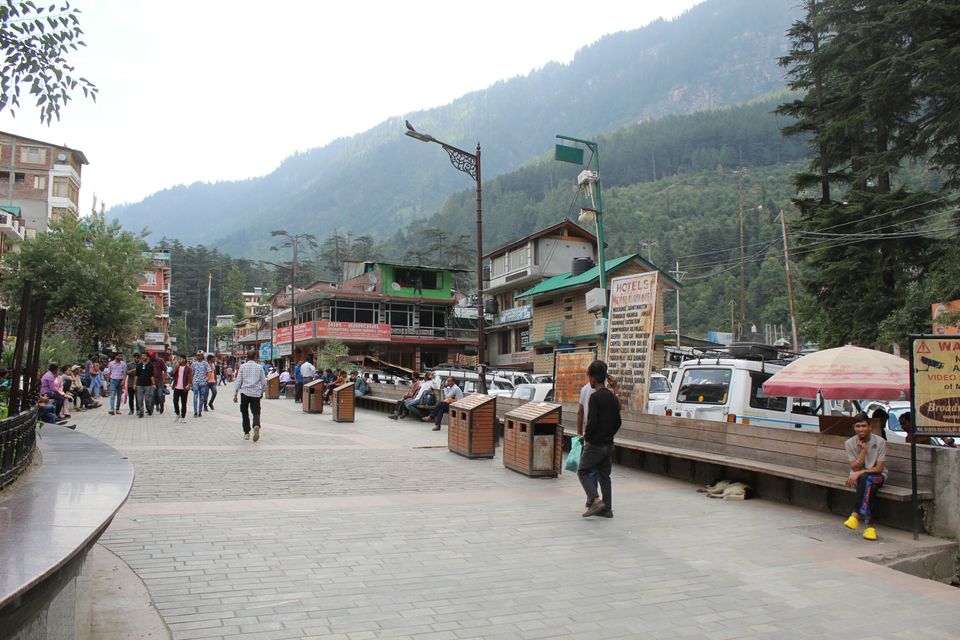 Volvo was arranged for our return trip to Delhi.
Volvo departed from Manali at evening 5 pm and we reached Delhi next morning 7am.
We said goodbye to each other and were bit sad because we knew that maybe this was the first and last time we were seeing each other.
My flight from Delhi was at 11am so i directly went to the airport.
CONCLUSION:
Overall the journey was really a wonderful and amazing experience. It was like a dream come true. The mountains, the passes, the deserts, the roads, the climate and weather conditions, the temperature tested us to our limits.
Then scenic views, the landscapes were just marvelous. Sometimes i felt like i was riding on an alien planet.
It is often said and also is true that the conditions in Ladakh are too harsh, the extreme heights, can cause AMS and other serious problems but what i learned is that if a person, no matter what age, follows a healthy lifestyle and daily routine, then there will be no major impact on health. Throughout the tour, we met tourists of all ages, men and
women, some travelling on bicycles.
So, if you are a nature lover, and a travel freak, this place, the beautiful and mighty Ladakh is a must visit. It really is a "HEAVEN ON EARTH".