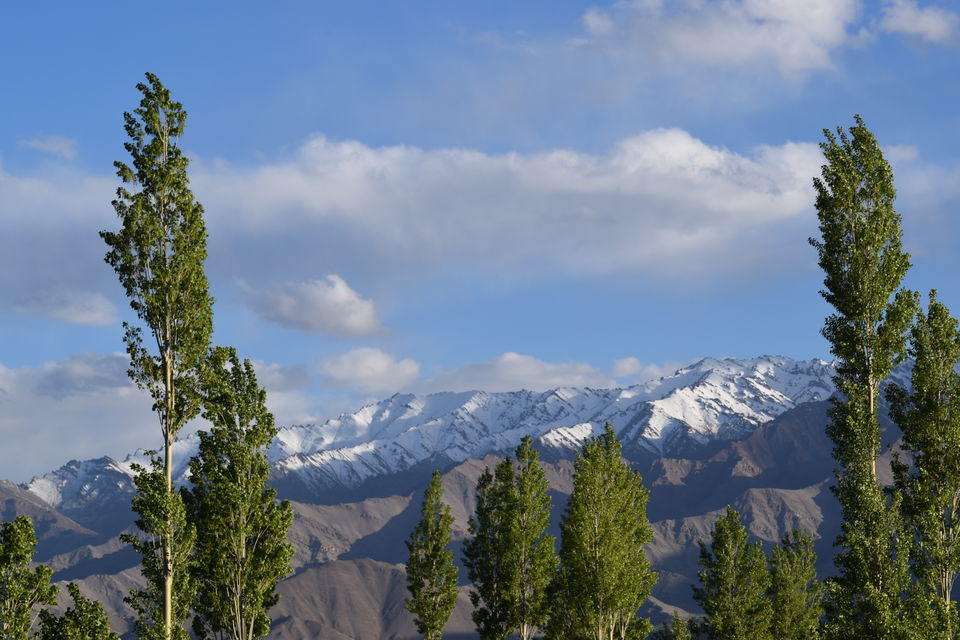 Travel season for Leh starts around in the month of April and extends till July-August. But if you visit Leh in April it will much colder than in June.
Took a flight from Mumbai to Leh. It is a direct flight and takes around 180 minutes. During the flight the view from the window is just beautiful. Visited Leh Palace and Shanti Stupa. The remaining day was rest day to acclimatize to the environment.
Left from City of Leh towards Nubra Valley. Nubra valley is also called the Cold Desert. This is the only place in India were one will find Double Hump Back Camels. There are provisions to have a camel safari in the valley. The journey from Leh to Nubra Valley was smooth. The journey took around 4 hr 30 minutes. Stay for the night was in tents. Temperature was almost the same as Leh, so not much issues.
Returned back to Leh. Took the day off.
The road to Pangong Lake passes through one of the highest motorable pass (Khardung-La) in the world. While traversing through the pass since you are at a very high altitude you might difficulty in breathing. The roads are bit narrow but one can enjoy the view of icy mountains along the way. If you are luck you might find ice along the roads. There are slight chances of traffic jams due narrow roads. The journey took around 6 hrs. Once you reach the lake, the view is just amazing. Although, only a small portion of lake lies in India, still it is huge area. The lake water is damm cold even during the summers. Stay for the night was in tents. The temperature drops down during night. It's not only the temperature but also the chilling fast wind that flows during the night. Since you are staying in tents, the fast blowing winds might cause disturbance to your sleep.
Returned back to Leh. Took the day off.
Kargil is situated at a lower altitude than Leh, hence temperature are bit high. Visited Kargil War Memorial which is situated just outside the city.
Returned back to Leh. Visited the local market for some shopping. The thing is, whatever you find in the local market is similar to the items found in markets of Shimla, Manali etc.
Returned back to Mumbai. End of Trip.