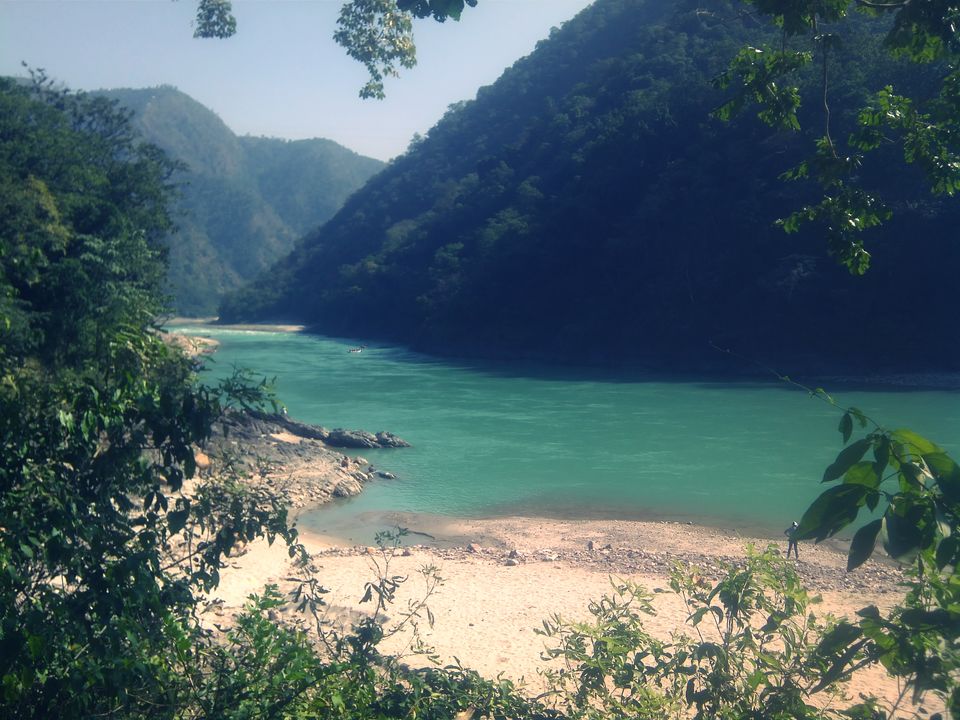 #SwipeRightToTravel and let yourself drive to Rishikesh.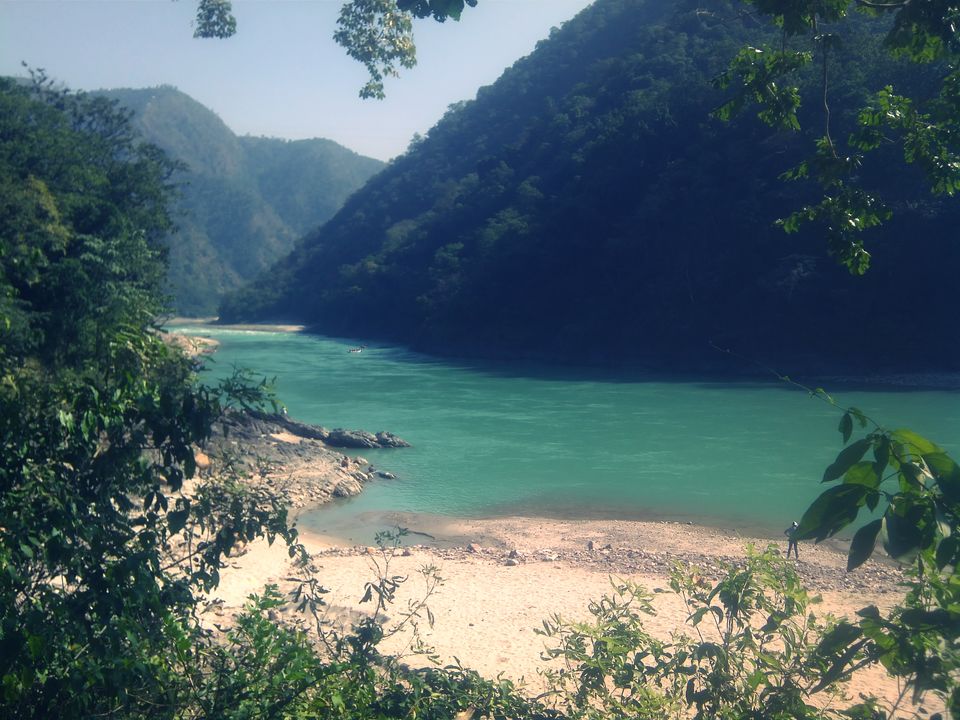 Just two of us, hostel roomies, no plans for weekend and a classmate of mine calls me and says that this weekend he is organising a trip with his friend to Rishikesh for INR 2799/-. I said but we don't know anyone of your friends and will feel lonely among you guys. He pushes me and somehow we get ready to explore. Taking a thought of being solo we went ahead and took our bus from Mukherjee Nagar, New Delhi where we were decided to meet.
There was 22 people who were going, and we knew only one guy (friend of mine). We were loaded with booze and marijuana but not feeling to go forward. We took a break at a restraunt somewhere in Modinagar for dinner. After dinner the partner of my friend who was organising the trip came to me and asked me for cigarette, I said 'No, thanks I have one'. There we started our conversation and we never knew how this conversation of ours went to have some alcohol in bus whether all were busy at restraunt having dinner. Discussing for the ride ahead and what we gonna do in next 2 days.
We were like brothers from different mother, similar thoughts, perfect fellowship. Then, I did rapped a verse of my song in bus after that which was fun and everyone was just getting involve and involve. Till we reached Rishikesh, everyone knew our names and things to be called as FRIENDS. No were in a mood of not having sassy trip. From playing cards to playing 'antrakshiri' it was more looking like a crony's dance.
Reaching camp at Shivpuri and having so happy faces was like it was everyone's birthday. Excitement at its height. Believe me this is what weekend looks like.
Cherish faces, a perfect meal in breakfast, Classic regular, and smoke in peaks of Uttrakhand. Faultless combination.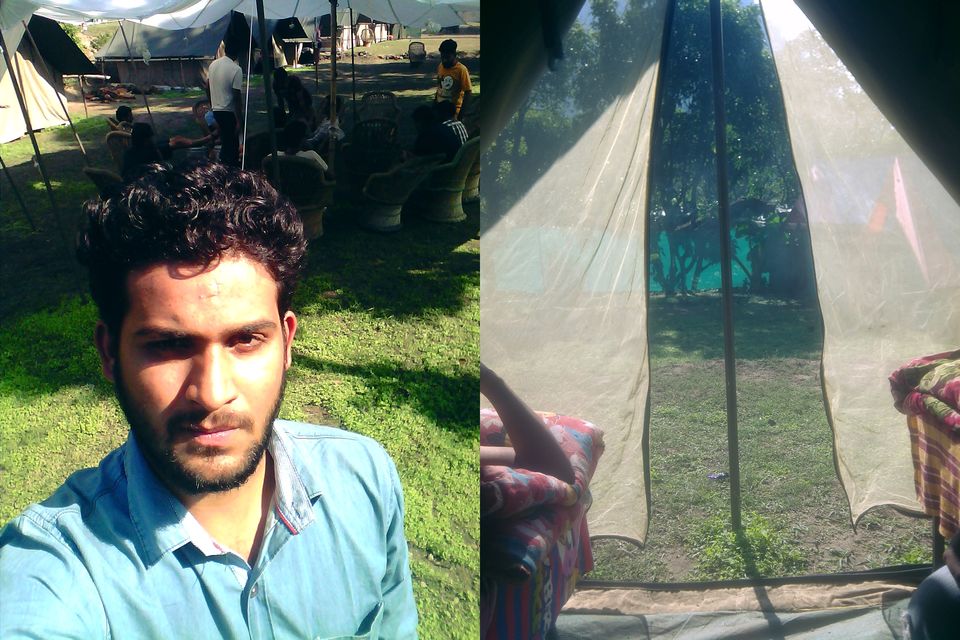 After getting fresh, we went for rafting and here adventure comes.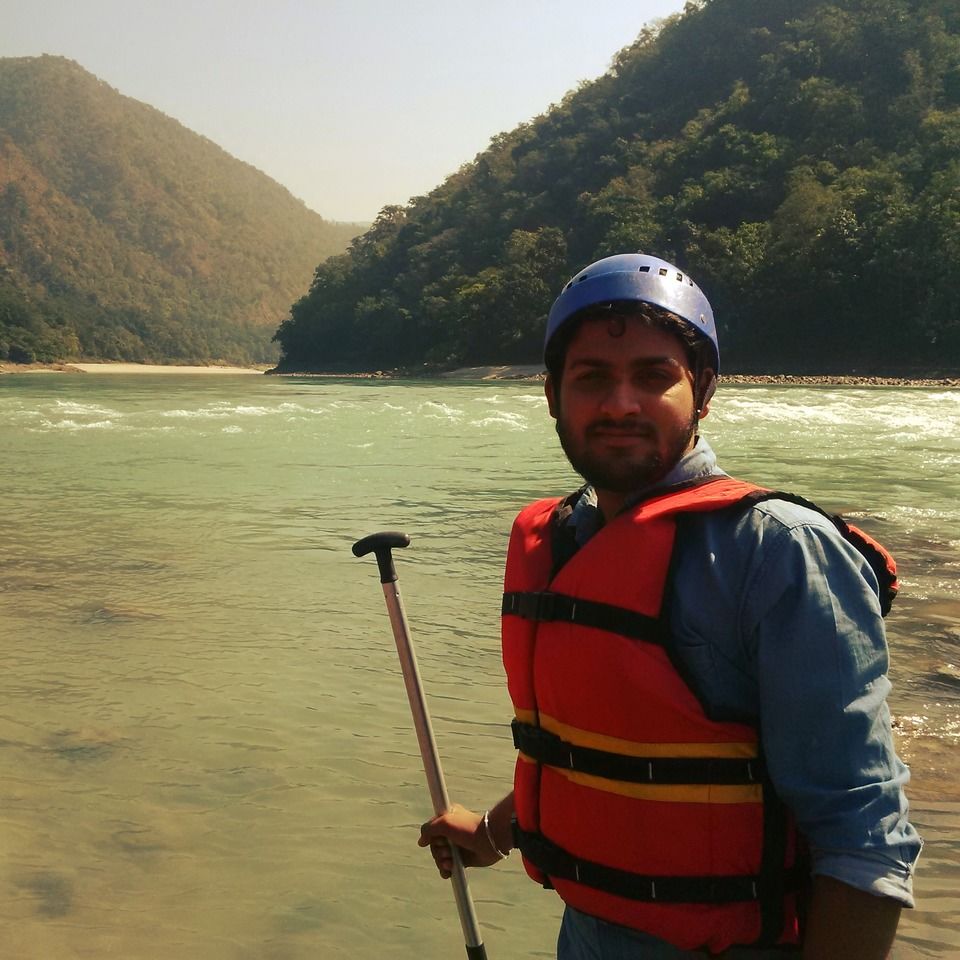 More than words, i would like to show you how it feels to have a raft and ride on this river. Things you can do in a rafting ride:
1. Ask your raft rider to let you go in water where still water comes and enjoy cold water getting you wet and sun staring at you getting jealous of you to soak the cold water. :)
2. Eat maggie at maggie point in between the ride.
3. Jump from a 30 ft cliff and burn the acrophobia in you.
4. Jump again and again till you sense it up to the level.
It takes time for the first time.
It was a 18 kilometres long rafting from shivpuri to rishikesh. Then you can go for Market at rishikesh and also hang out in cafes there, which allows us to smoke there at rainbow ambient. you can also buy hippies stuffs and other captivating things.
If you want to do Kayaking, you can ask your camp man. Playing volleyball at river side till the sun sets and for a chilled environment to have snacks over bonfire at camps and somehow one of our companion was good at playing guitar who drawn theme for the night. Having talks about ourselves, our experiences about other journeys, sipping alcohol, getting drunk, tripping on classic songs. Blissful picture but not captured. ;)
Everybody was so familiar with us till the end of the day that no one felt boring, no one felt alone. And even both the organisers of the trip took shelter in our camp only, after getting high, 4 persons in space of 3, where I felt the bonding.
Next day morning after having breakfast we went for a small trek of Neer Waterfall, Rishikesh. Its a 2 k.m trek which is not very easy and it will make you walk like a tortoise and your heartbeat go like a rabbit.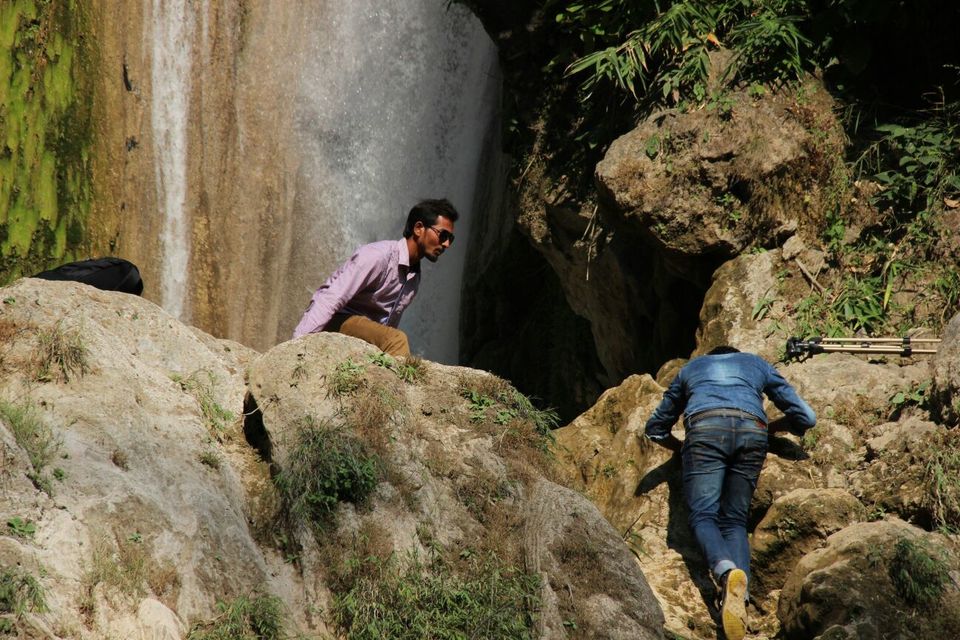 All this just to see a rainbow forming from the little splashes of droplets falling from waterfall in a cabin type small pound naturally formed. Got some beautiful clicks from that point, from 22 of us only 2 of us went for a 100 metre extra trek to see the rainbow forming, but it was worth doing. We decline back to our bus standing at a Dhaba where we had our lunch and slowly slowly got back in the running traffic of New Delhi.
In the end we all were like #bff everyone was taking contact numbers, sharing pictures and videos, connecting each other on social medias, planning for next trip to kasol and finally a hard good bye with uncoupling feelings, emotions and hugs.....