Imagine having the power to ride the wind while you glide over water. But why imagine when you can feel this thrill in India with a water sport that lets you experience both of it together. Feel limitless when you set out to kitesurf.
Kitesurfing in Rameshwaram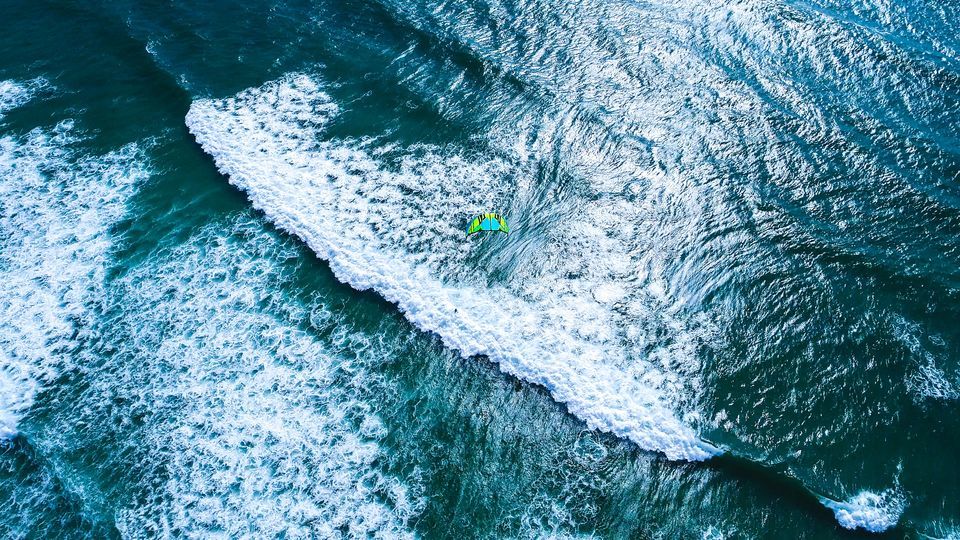 Kitesurfing is a one-of-a-kind adventure sport that lets us experience the thrill of flying along with the exhilaration of gliding on water. Rameshwaram is the top destination in India frequented by adrenaline junkies to learn and practice this adventure sport. The eastern coast of India receives stable and strong trade winds most part of the year giving adventurers a really long kitesurfing season. There are several amazing kitesurfing spots on the island which are nestled in the Gulf of Mannar Marine Reserve. It is a paradise for both beginners and pro-kitesurfers. Kitesurfing in this area requires a permit which can be arranged through the local kitesurfing school.
What is kitesurfing?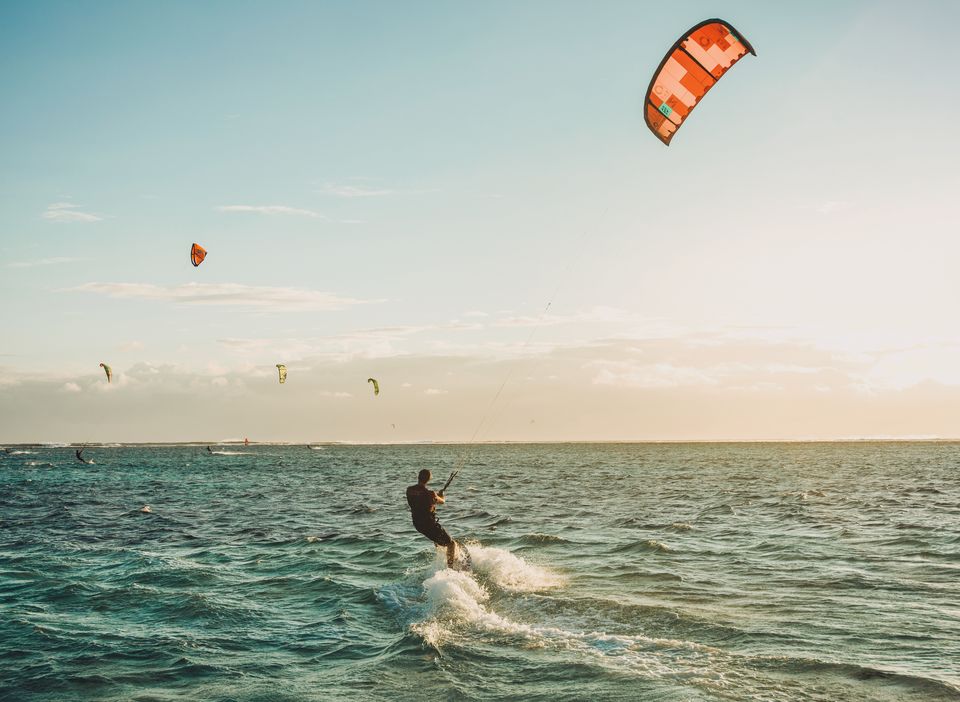 Kitesurfing is a wind-powered surface water sport that involves the use of a kite and a board to move across the water. Flat-water locations such as lagoons and lakes are preferred by kitesurfers as they offer a smooth and easy surface to take off and land on. The kite can be flown in distinct patterns to generate more power, and the kitesurfers use that to jump up high in the air. Professional kite surfers can jump up to the height of 60 feet and can easily float for hundreds of feet when the conditions are right.
Skill and gear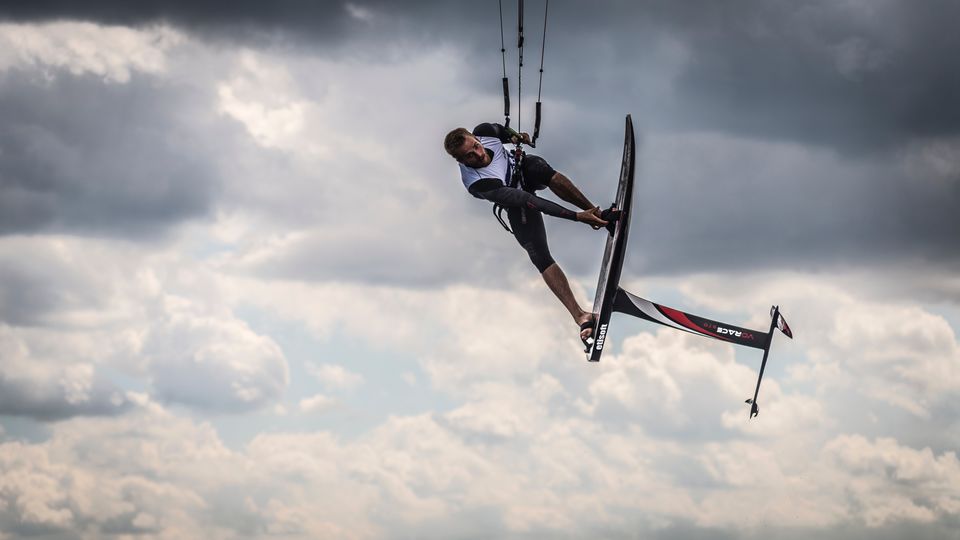 Kitesurfing is easy and anyone who is fond of the sport can become a good kite surfer. If you want to enjoy kitesurfing, you will need formal training at a kitesurfing school. There are several kitesurfing schools in India.
A trained adventurer can kitesurf at any good spot if he has all the required gear for kitesurfing that includes the kite, lines, control device, the safety release system and board. Even if you do not own the gear, don't worry as you can rent the complete kit from a kitesurfing school for about ₹ 5,000 per day. If you are taking a kitesurfing certification course, the cost of renting the equipment is included in the course fees.
When to do it
Rameswaram has two wind seasons, each lasting around four to five months. The southwest wind season is from April to September with winds blowing in the 18-25 knots range, while the north wind blows between December and March, ranging 15-20 knots.
Cost
You can learn the sport of kitesurfing over a weekend trip in Kathadi, Rameshwaram and it will cost you around ₹8,250 per person for a one night two day course, if you choose to go with Quest Academy. The price for a certification course ranges from ₹15,000 to ₹24,000 depending on the level.
Other kitesurfing spots in India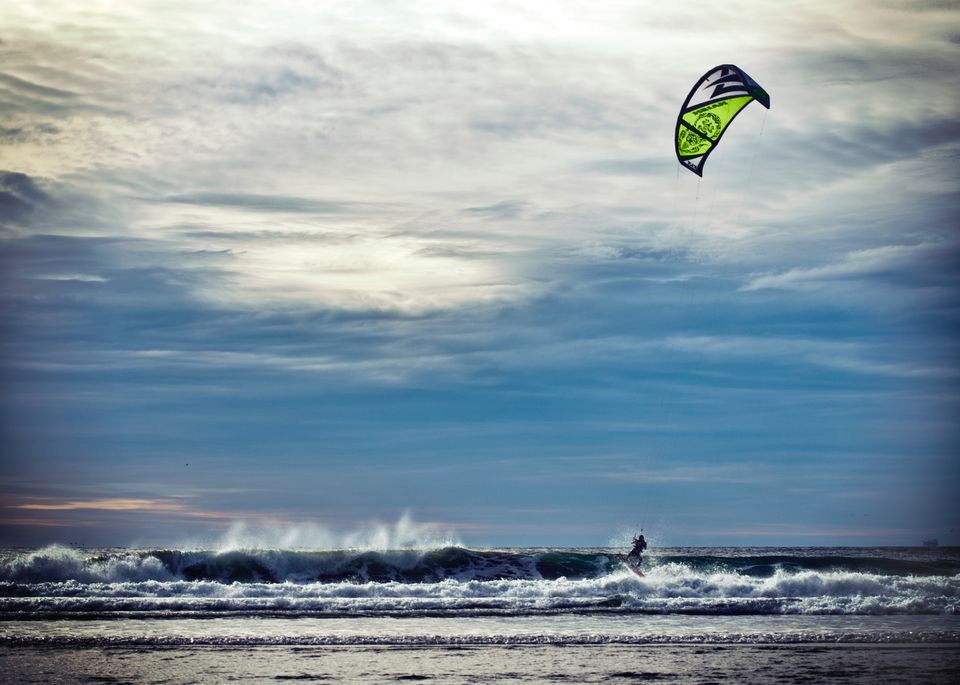 With wind blowing anywhere between 20 to 30 knots, Manapad Lagoon is an ideal kitesurfing spot in Tamil Nadu. Although there is wind all through the year here, the best season for kitesurfing is from December to March when the northeast trade winds blows.
Located at a distance of 144km from the town of Jamnagar, Bluebell Beach is a great kitesurfing spot in Gujarat. The wind season here is from October to February. This place is frequented by experienced kitesurfers.
Mondego Bay is a nice spot near Morjim Beach in Goa for kitesurfing. The wind season here starts from September and ends in May. Yogi Kiting and Vaayu are the two good kitesurfing school in Goa.
Kitesurfing schools in India
→ Quest
Phone number: +91 8657195551
Email address: info@quest-asia.com
Find out more here.
→ Yogi Kiting
Phone number: +91 7030972954
Email address: yogikiting@gmail.com
Find out more here.
→ Kite Guru
Phone number: +91 8788314974
Email address: charlie@kiteguru.co.uk
Find out more here.
Love the adrenaline rush of adventure sports? Then write about your favourite adventure activity on Tripoto and inspire the community of 25+ million travellers to try it.
Not interested in kitesurfing? Then read about another exciting adventure sport here.