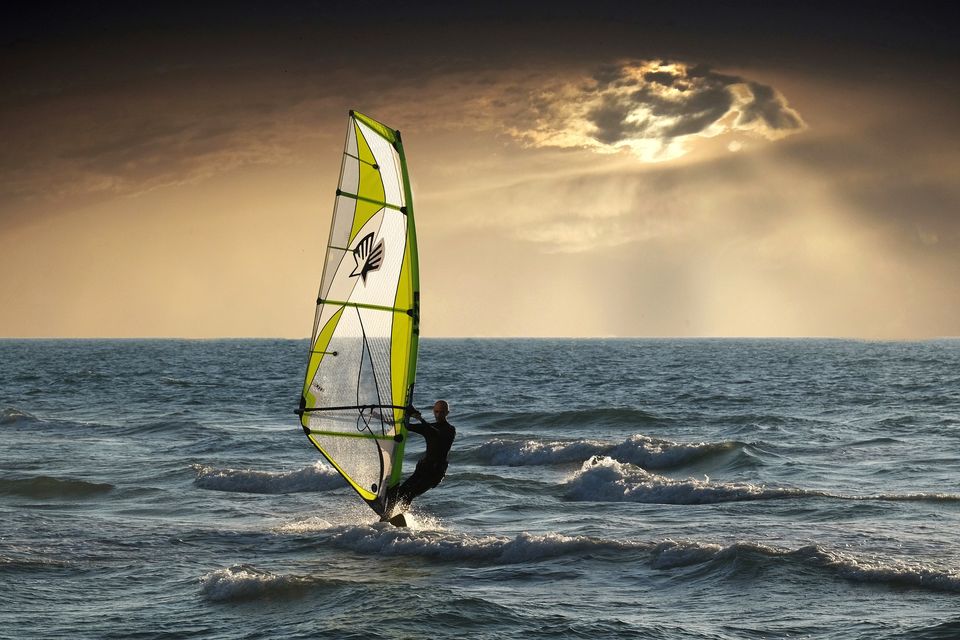 Have you ever thought of surfing through the roaring blue seas while playing with both the wind and water? Just imagine yourself surfing along the coastline while manoeuvring the winds as well. Windsurfing is an extreme water sports that combines the elements of surfing as well as sailing. This exhilarating sport has all the thrill and adventure to give you the adrenaline rush that you might be looking for. India has a vast coastline that is quite suitable for windsurfing. Although surfing started off quite late in the country, but India is now gaining ground as popular surfing destination.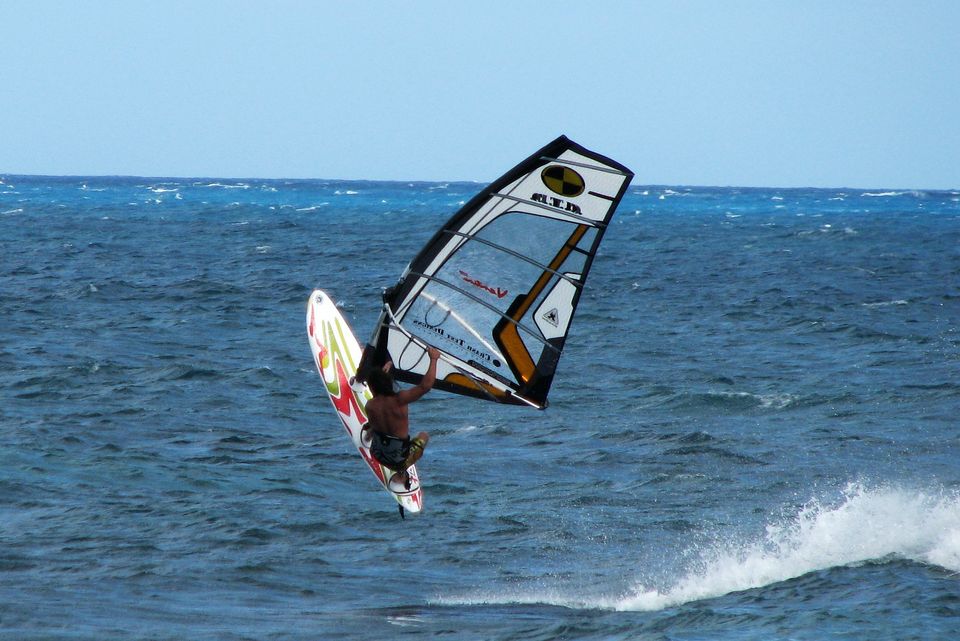 What is windsurfing?
As I mentioned, windsurfing is a surface water sports that combine the elements of surfing and sailing. It consists of a board usually two to five meters long that is powered by the orthogonal effect of the wind on a sail. The board is attached to a rig by a universal joint that pivots freely; the rig is made up of the mast, mast base, boom and sail.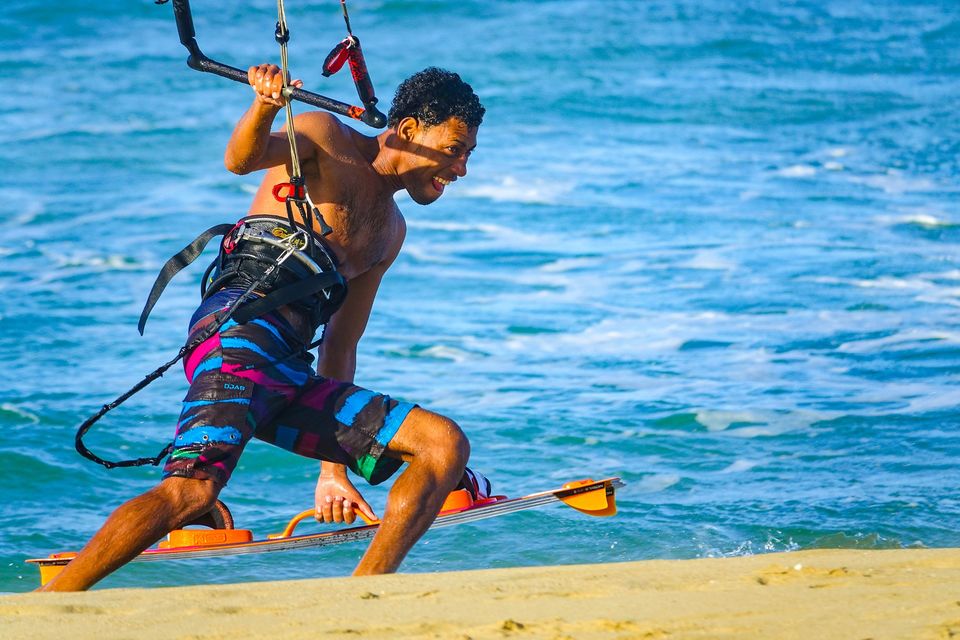 Windsurf can be said to be between both the laidback attitude of the surf sports and the more rule based environment of sailing. The windsurfer is steered by the tilting and swivelling action of the mast and sail and the cutting motion of the board. Thus the control of the surfboard depends both on the conditions as well as the surfer's mastery over wind and water! Windsurfing is thus a much more extreme sports than sailing and the surfer has to have a great level of fitness and agility. Just imagine what a windsurfer can do with it. They can perform jumps, inverted loops, manoeuvre spins and other freestyle moves. The windsurfers were the first to ride world's largest waves.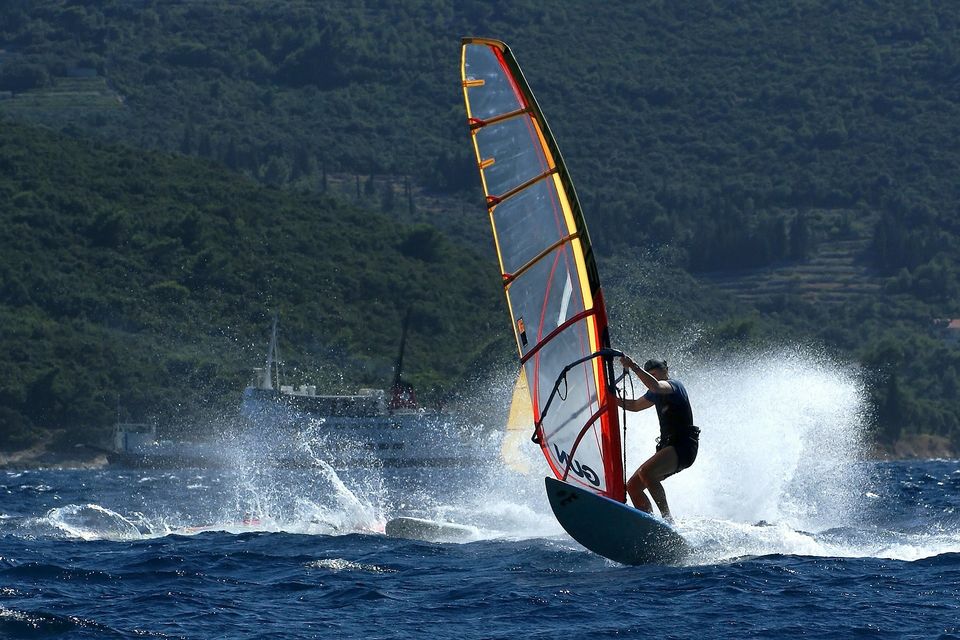 Windsurfing usually has a steep learning curve when compared to other extreme adventure sports. Those willing to learn the sports must gain basic skills of sailing, steering and turning. Developing their balance and core stability is also required. Thankfully, there are a number of windsurfing schools that provides training and practice for the sports.
Windsurfing in India
India has a massive coastline and also has some of the best locations to learn this extreme sports. Since windsurfing is such a sports where you have to manoeuvre both the water and wind, the wind condition is vital for it. Thankfully, the coast of India receives stable and strong winds almost 9 months a year; thus providing quite a long season to windsurf.
Best places to windsurf in India