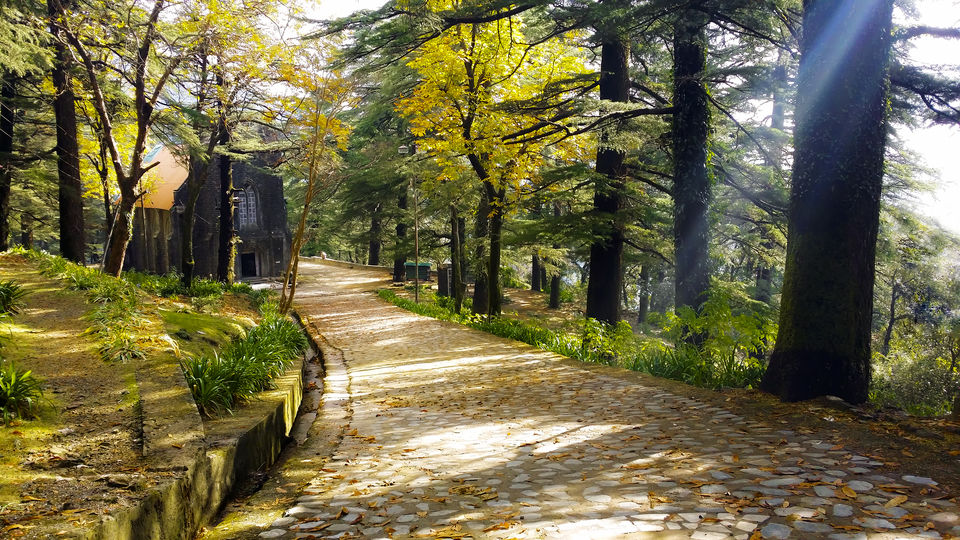 Church of St. John In The Wilderness is an old, beautiful Anglican church that was built in Neo-Gothic style in 1852 by the Britishers - dedicated to John The Baptist.

"John The Baptist was a major religious figure.He is revered in many faiths like Christianity, Islam, Bahá'í & Mandaeism.He traveled from place to place in order to preach. He was the one who foretold the coming of the Jesus."
In a car, the place is just 5 minutes away from McLeodganj, in Forsyth Gunj. And if you plan to walk, it will hardly take 12-15 minutes to get there. The road to this church is extremely beautiful so even those who don't like to walk won't feel the pain ;). It is located on the way to Dal Lake & Tibetan Children's Village.
We chose to go by car because it was my first time there; my husband doesn't like to walk & so, I didn't choose to walk alone with my 5 year old girl. And, I know I missed so much. Next time when I go there, I WILL WALK.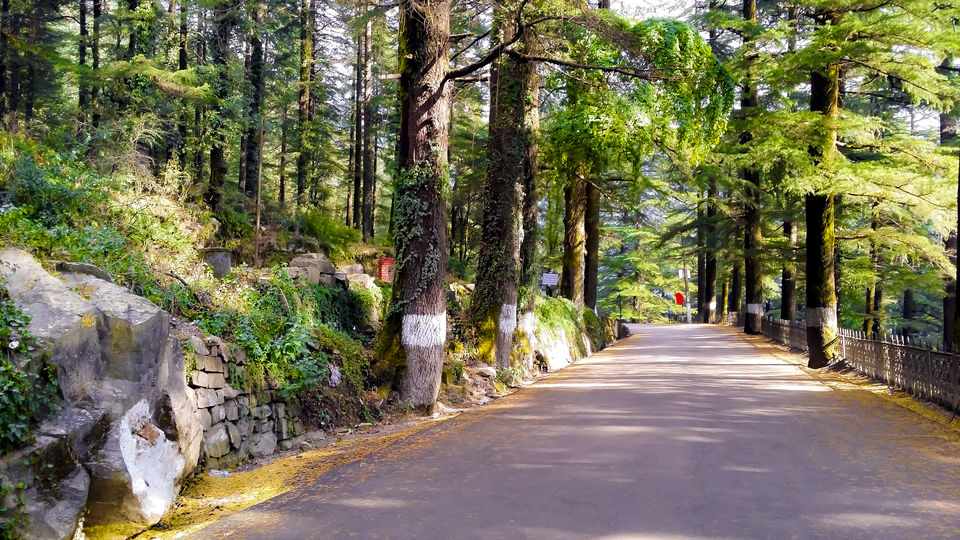 We reached there in no time. And it felt majestic. It is nestled among tall & green Devdar (देवदार; Deodar; Indian Cedar) trees with their branches spread out like they are waiting to embrace us. Nature is so powerful yet so humble.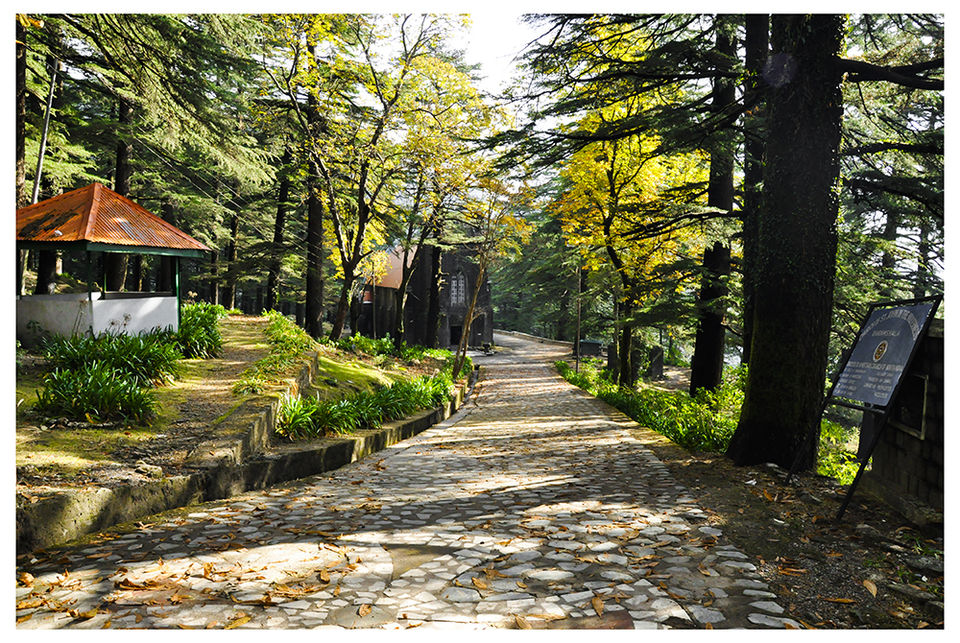 The path leading to the main Church building is made with stones. Yellow leaves – fallen from the trees on both sides – cover the walkway as if Mother Nature has laid a beautiful carpet for Her children to walk on. And, the connection keeps getting stronger as you move forward.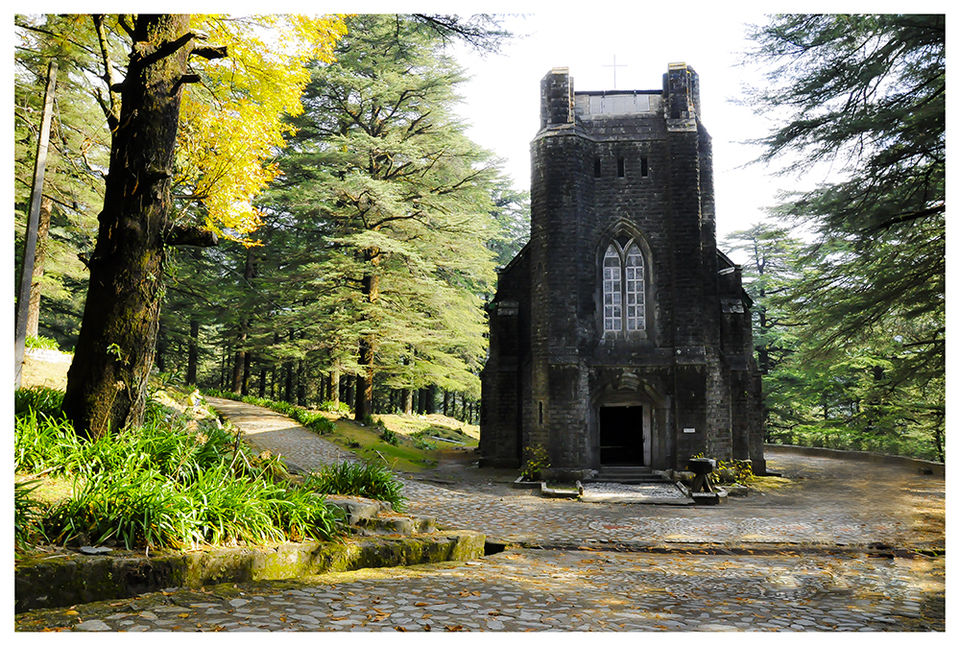 It is not a big church. Built in black stones – it is highly noticeable due to its colorful backdrop rendered by the trees.
One comes across a sign board – at the Church entrance – that says, "Please take off your shoes." It is a common practice seen at Hindu, Sikh & Muslim religious sites but for a Church it was unique. I have never been to a Church where people are asked to take off their shoes before they enter. But that's okay; it was strange but not wrong.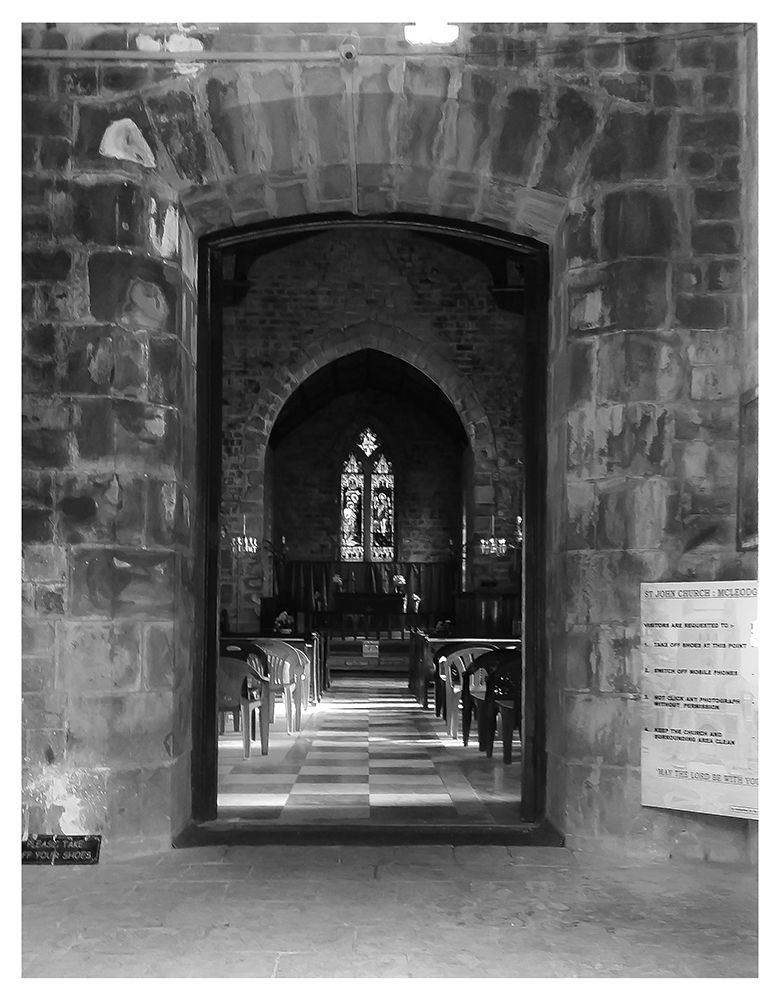 Its interiors are very simple. There is nothing much to see there in terms of the design & decorations except the beautiful stained glass windows that are made in Belgian style & were donated by Lady Elgin. However, some time spent in silence would definitely fill your heart with God's joy.
"Lady Elgin - Her actual name was Mary Louisa Bruce (née Lambton). She was the Countess of Elgin and Kincardine (circa 1819-1898),Second wife of 8th Earl of Elgin & daughter of 1st Earl of Durham."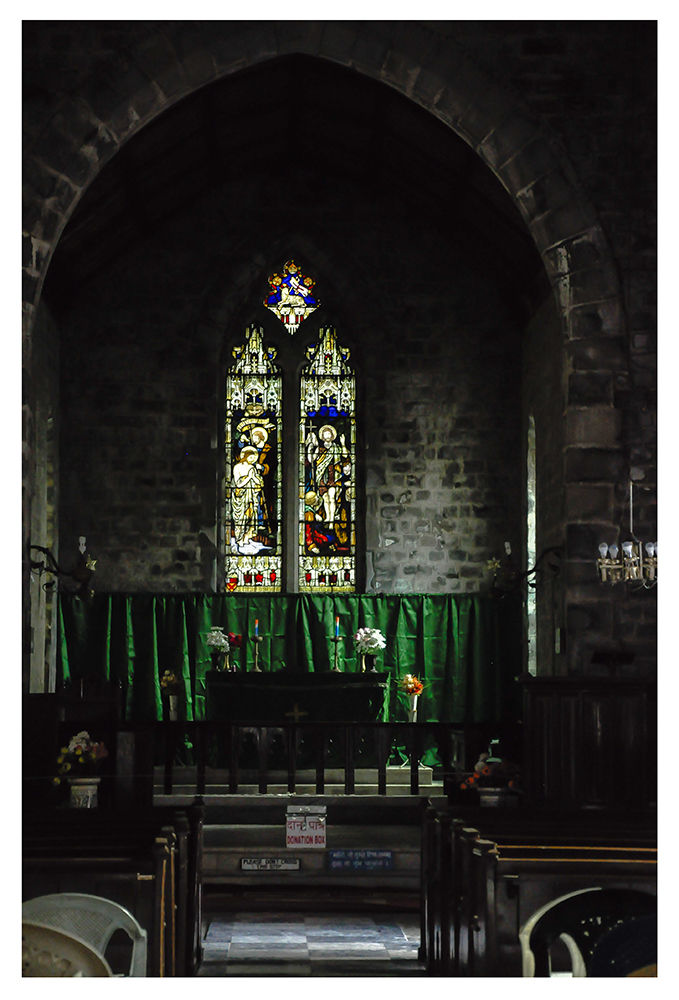 Just behind the Church building – you can see the grave memorial of James Bruce – also called Lord Elgin (died on November 20, 1863 at the age of 52), 8th Earl of Elgin & 23rd Viceroy of India – which was erected by his wife we spoke about in this blog – Mary Louisa. People say that it was his last wish to be buried in this place.
"James Bruce - became Viceroy of India in 1862. He was the first Viceroyto use Peterhoff, Shimla as his official residence. He died in 1863 of a heartattack while crossing a suspension bridge (rope & wood) built on the riverChadly (couldn't find the exact name on Google), somewhere between Kullu and Lahaul."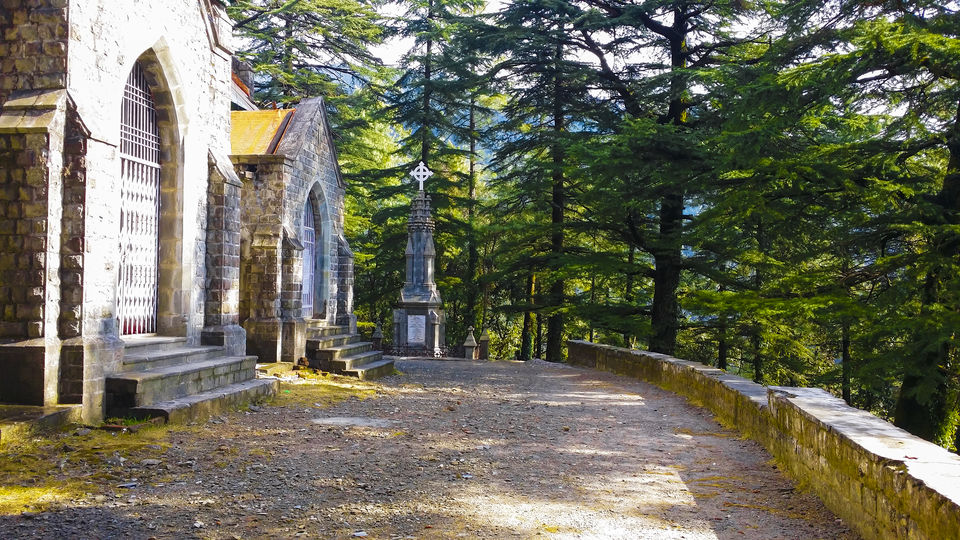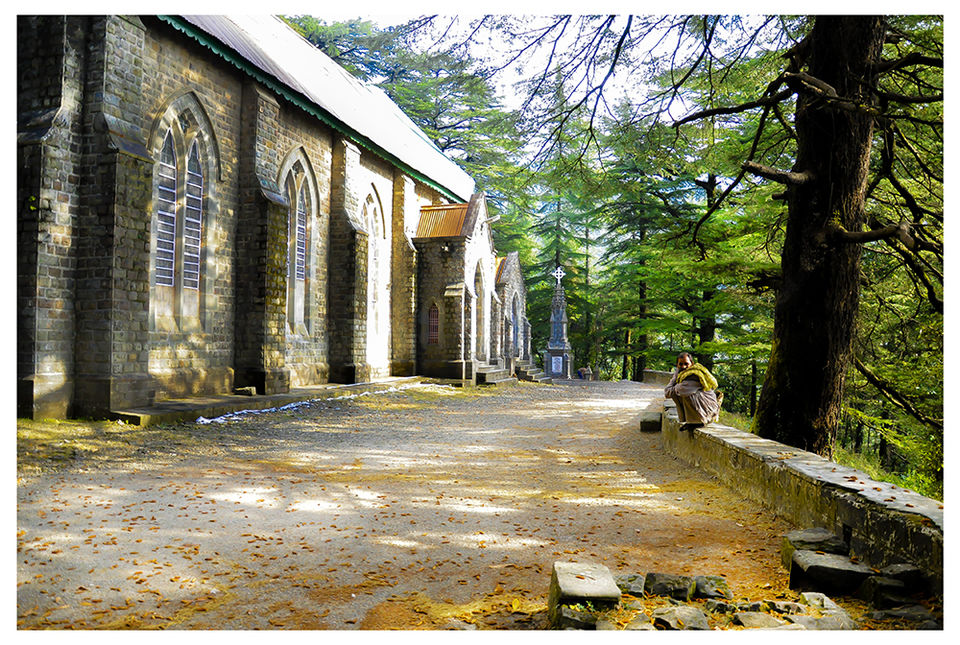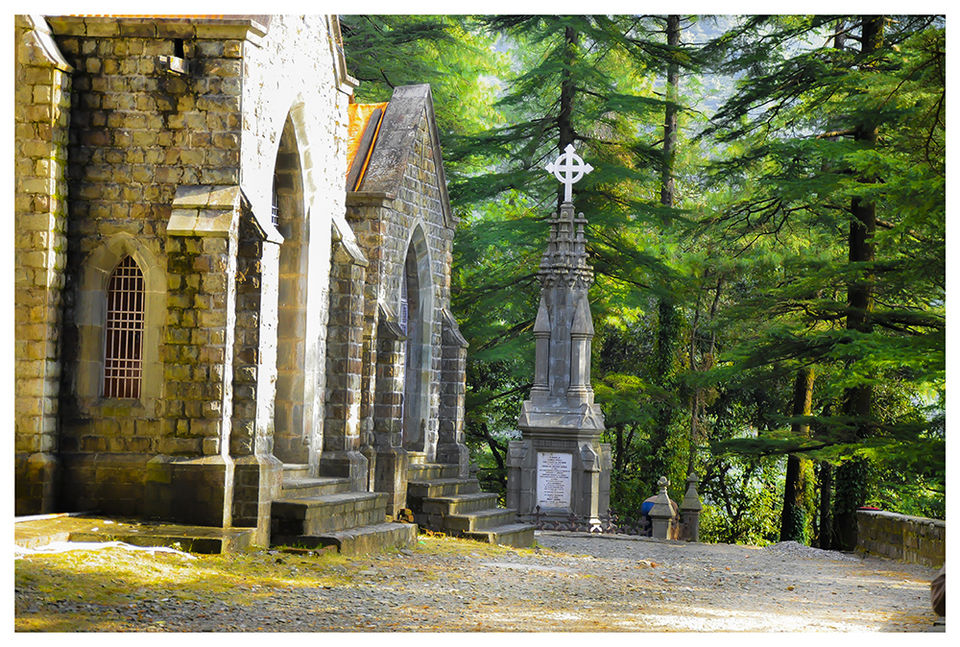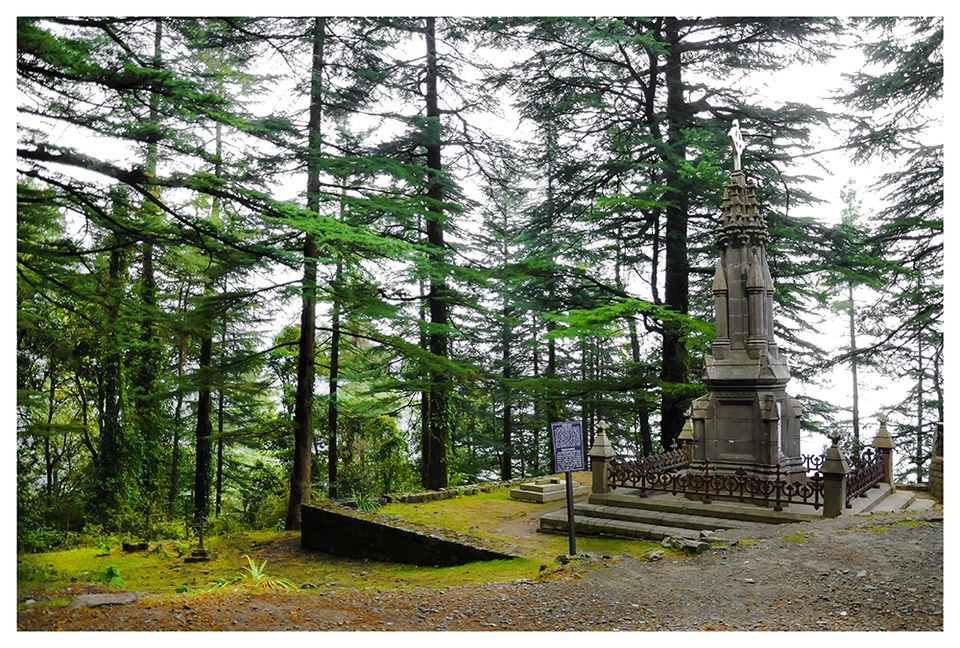 The cemetery around the grave memorial contains the graves of many victims of the 1905 Kangra Earthquake too.
"An extremely violent earthquake – happened on April 4, 1905 –was measured 7.8 & had killed more than 20,000 people."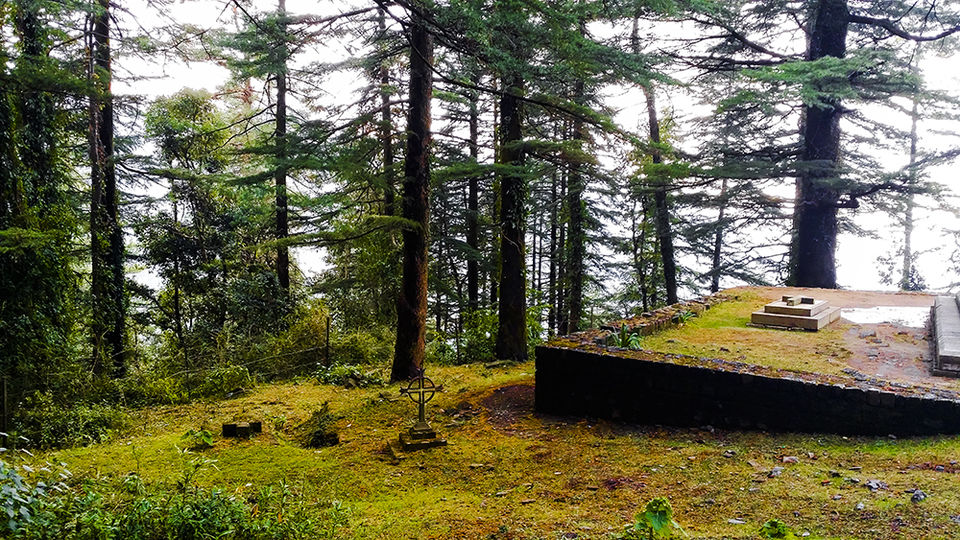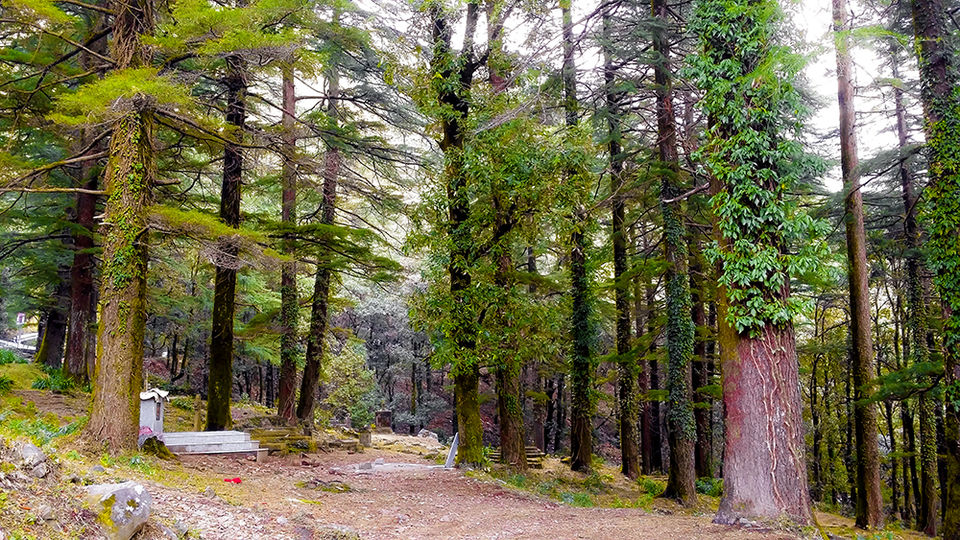 This church withstood the test – and – by God's grace – stood firmly on its grounds, however, the bell tower was destroyed. It was later cast in England in 1915 by Mears and Stainbank, brought to India & installed outside the church compound.
"Mears and Stainbank – it is said that this company holds the honor of beingassociated with the old & famous 'Whitechapel Bell Foundry' – a bell foundry in Whitechapel, London that dates back to 1570 and is the oldest manufacturing companyin Great Britain. It is highly regarded for creating the Liberty Bell (1752) & Big Ben (1858)."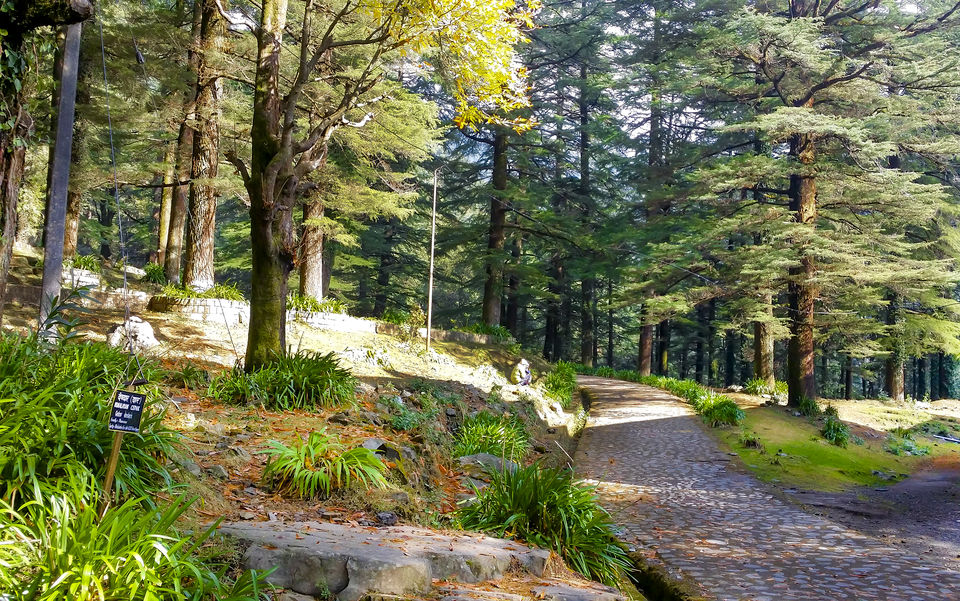 'St. John In The Wilderness' is a quiet place where one can sit for hours & feel God's presence. We visited this place on a Tuesday morning, and it was open. There were very few people and those too were there to just be at a tourist spot, look around, take some family & self-pictures and move to another location – to do exactly what they just did at this spot. :)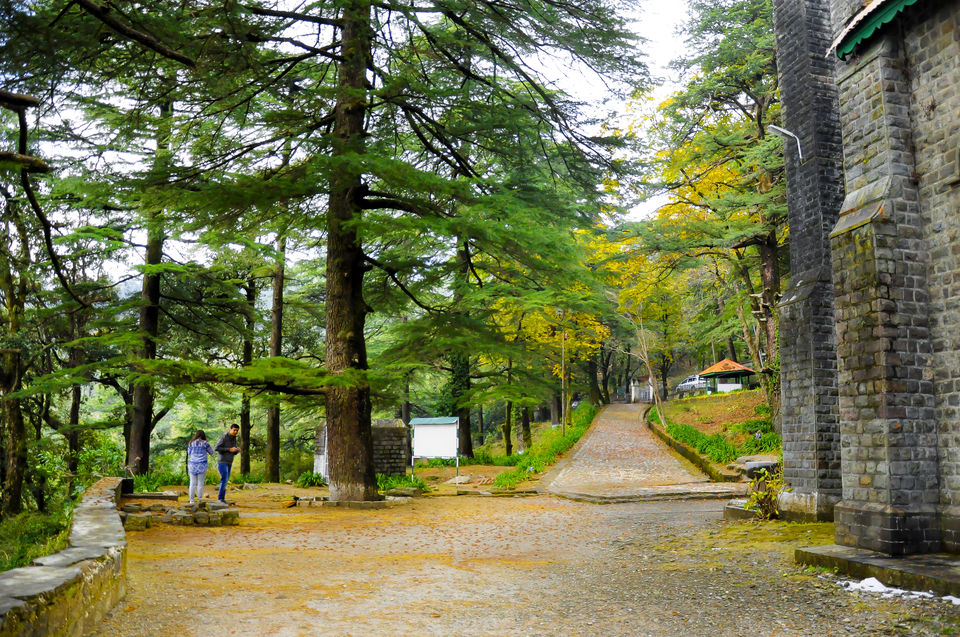 Well, we all see and live life differently, hence, act accordingly. That was their way & this is mine – to share my journey with you.
Let me if you like my blog and keep coming by.
Joy to you!