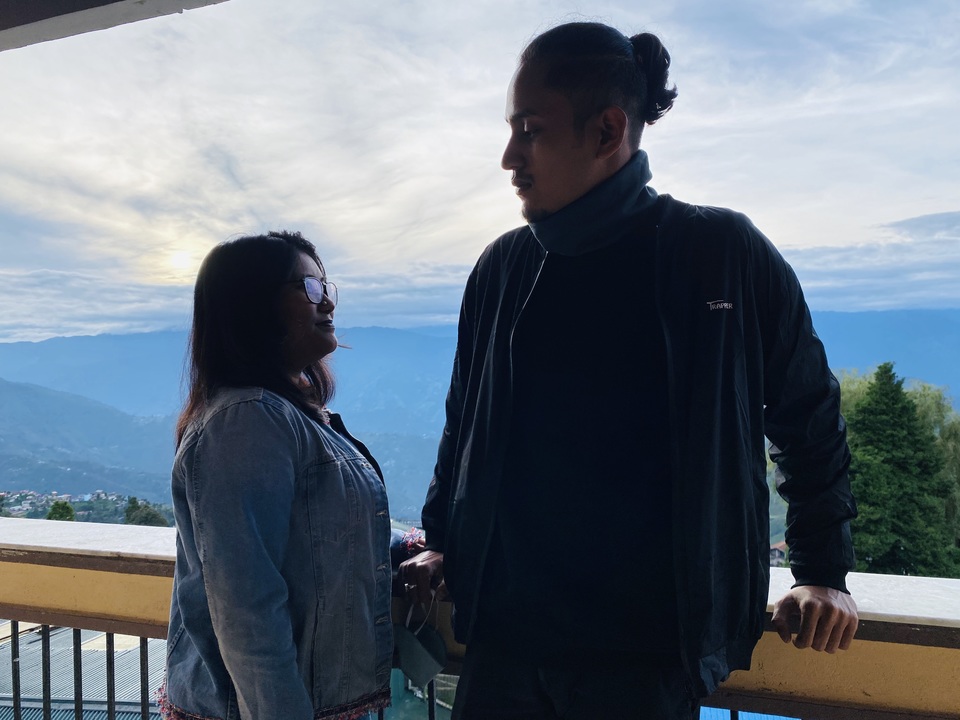 https://www.instagram.com/reel/CTMZAxPhQoK/?utm_source=ig_web_copy_link
In search of tranquility and the aesthetics of nature, the Nomad couple travelled all the way to Darjeeling- the Queen of hills.
Although we only had a sum of 10,000 rupees at hand, we were adamant on making this success. Boarding a shared car that only costed around 250 rupees per head, we headed towards our destination.
We spent a total of 4 days here and checked in at a quaint, yet a beautiful boutique hotel called Salatrees. Nestled at the heart of Dr.Zakir Hussain Road, the hotel is only 5-7 minutes away from the infamous Mall Road. Since, the beginning, we were showered with warm welcome and amazing amenities. They offered both view and non-view rooms which costs only 1200 and 800 rupees per night respectively. The view rooms were an absolute treat since they boasted the lush greens and scenic views of Darjeeling. Apart from that, they had an operational kitchen that brought food at any time of the day. The food was served hot and had a large portion size even though the prices were reasonable.
Futhermore, upon requesting the manager, they also arranged a sightseeing cab for us which cost us almost 2000 rupees which covered a lot of places making it a much more memorable trip. Given the amenities and the safety of the vicinity this is a must-stay for couples as well as solo travelers.
We recommend every traveler to book a stay here at Salatrees. In our next blog, we would cover the food costs and the best joints for eating when you are in Darjeeling! Till then keep travelling Nomads!