Planned a 9 day trip to Sikkim, so landed at Bagdogra airport since it was the nearest. From Bagadogra caught a cab and reached Siliguri main bus stand.
Our first stop was Kalimpong.
Kalimpong can be reached from Siliguri either by hiring a taxi, bus or a shared taxi.
We took shared taxi which costed around 200 per person.
Kalimpong is 2 hours away from Siliguri.
We reached Kalimpong the same day and we checked in to our hotel, since we had a lot of time at disposal we hired a local cab for sight seeing with the help of a localite. The locals are very friendly and they welcome visitors with a warm gesture.
#1. Visited Pine view nursery. One can spot around 1500 variety of cactus and they have an exotic collection.
#2. Hanuman temple.
#3. Zong dhog plari Monastery.
#4. Buddha park, Durga temple.
#5. Lepacha museum : If you are curious enough to know the indigenous roots of lepacha tribes this places is a must visit.
#6. Dr. Graham's house : supposedly called haunted house and it's history traces back to British era where suspicious death of a couple was said to happen. Ppl around there have encountered seeing spirit of a women loitering around the place at night.
#7. Thongsa gumpa monastery : We went there when evening prayer was happening and it was very peaceful participating in that. There were small boys in the age of 5-10 all around the monastery being very friendly and they're in the early stages of monkhood. We happened to encounter sunset from this monastery which was spectacular.
It became dark by 5.00pm so we had to return to our hotel.
Kalimpong is a calm, serene, under rated place. One could easily get lost in it's beauty.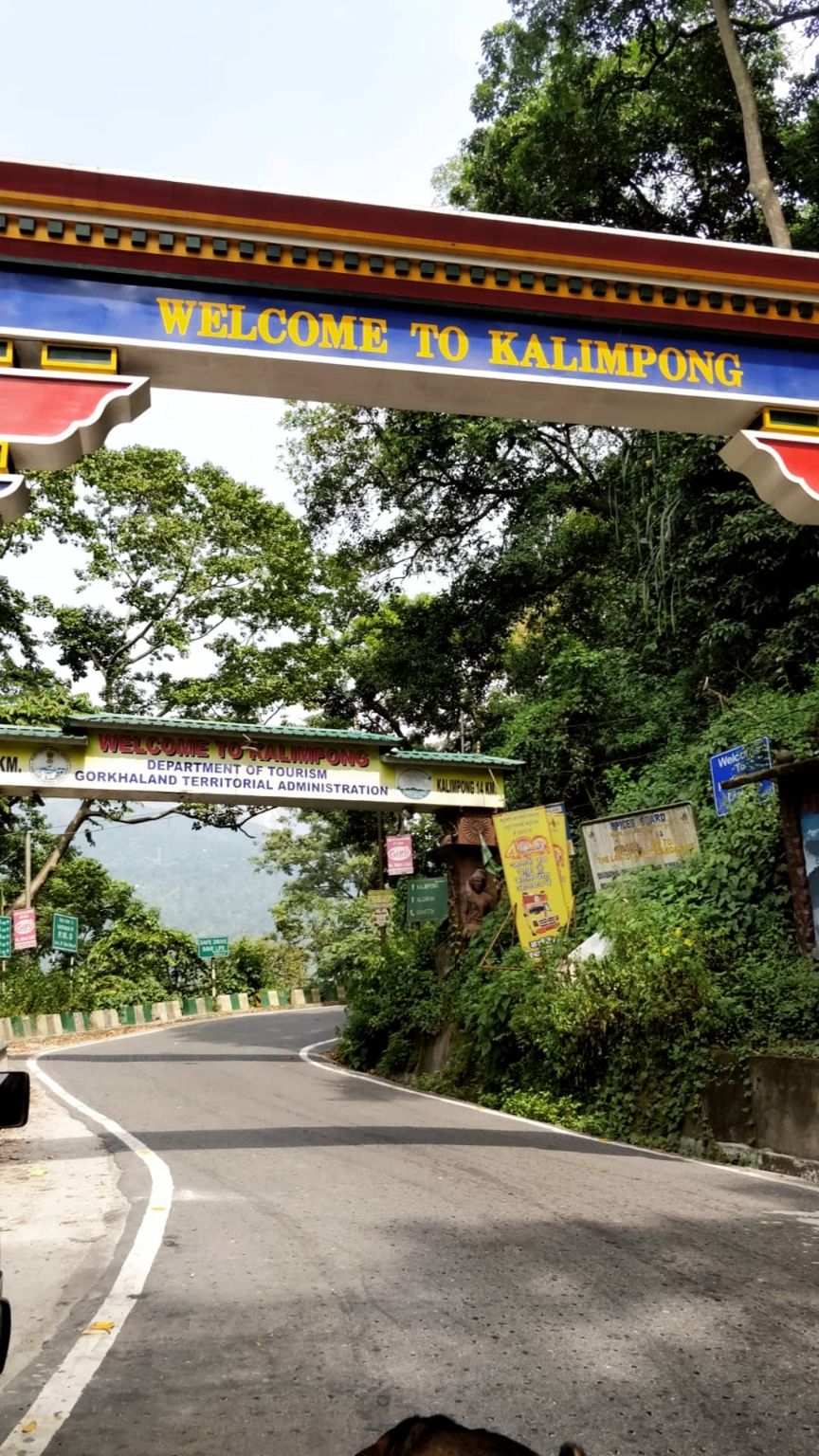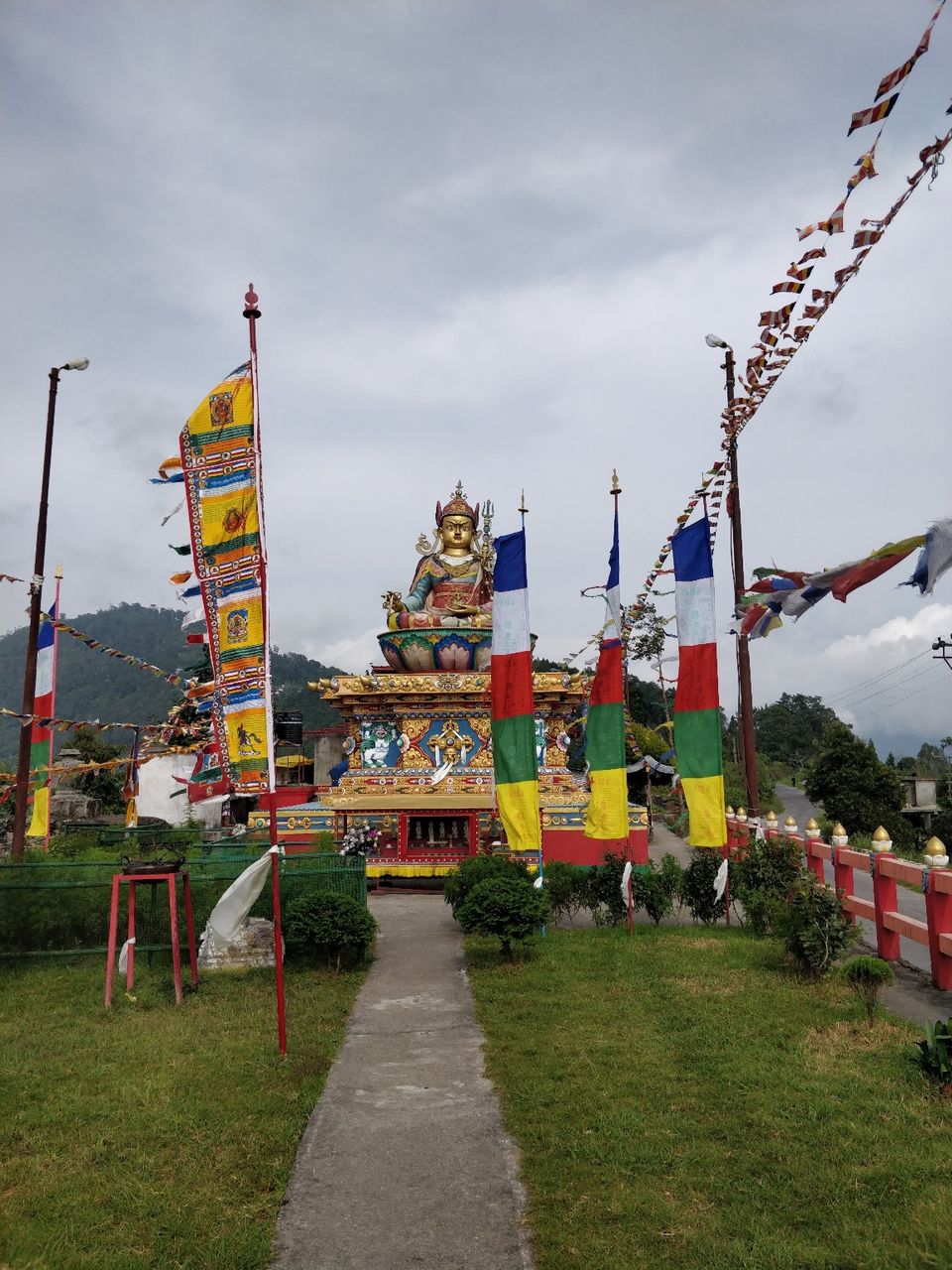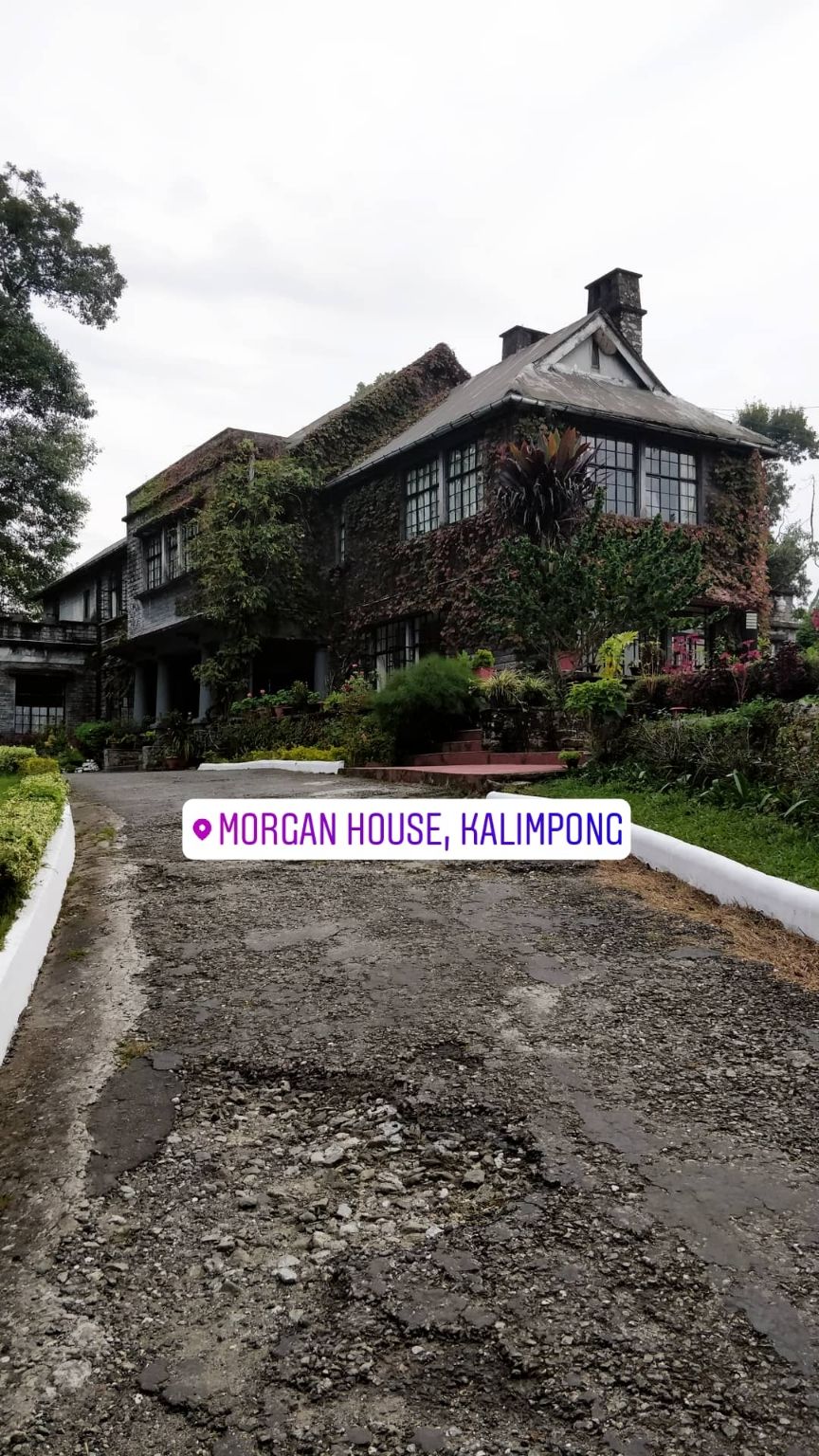 Since we didn't have much time at our disposal. We started heading towards Darjeeling.
From Kalimpong one can reach Darjeeling through shared taxi which are very frequent till 12pm. Taxi driver over there prefer to start before 2pm since the road and vision gets Misty after that.
Kalimpong has got a taxi stand and places in taxi are alloted on first cum basis. One has to get ticket from taxi stand with the seat number. It costed around rupees 350 per person.
The journey is around 3hrs. And it passes through beautiful teestha river.
Since we were late boarding shared taxi. We reached Darjeeling at 4pm.
It was damn cold in Darjeeling!..
We checked in.
It became dark by 5.45pm. We decided to take a stroll..
We had our dinner are Boney's kitchen. They have scrumptious collection of food.
Darjeeling woke us with a beautiful view of Kanchenjunga. The view was spectacular.
We did a local sight seeing in Darjeeling.
Toy train is a must when you visit Darjeeling. It takes you around whole of Darjeeling.
It was dussehera time and there were lot of festivities happening.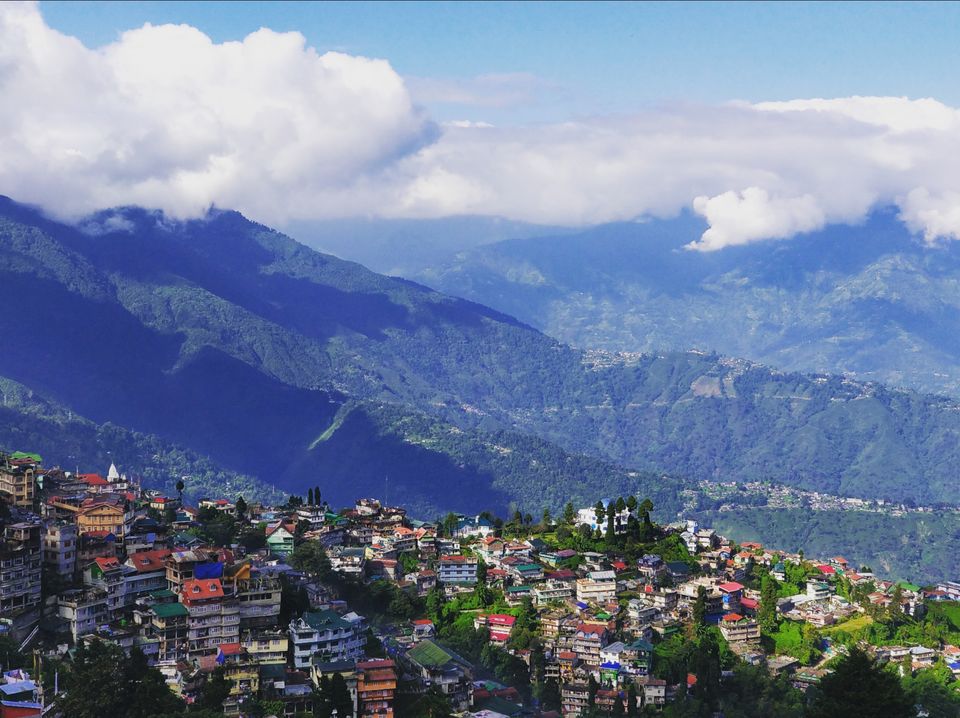 Witnessed early morning sunrise at tiger hills, it was the most spectacular sun rise ever. However the place was jam-packed since it was Sunday.
#1. After sunrise we went to Ghum monastery.
#2. bhatasia loop.
#3. Himalayan mountaineering institute.
#4. Tea gardens
#5. Rock garden
#6. Peace Pagoda
#7. Sandakpu
Then started our journey towards Gangtok in a shared taxi. Shared taxi are frequent and affordable means of transportation. It took us 4 hours to reach Gangtok from Darjeeling.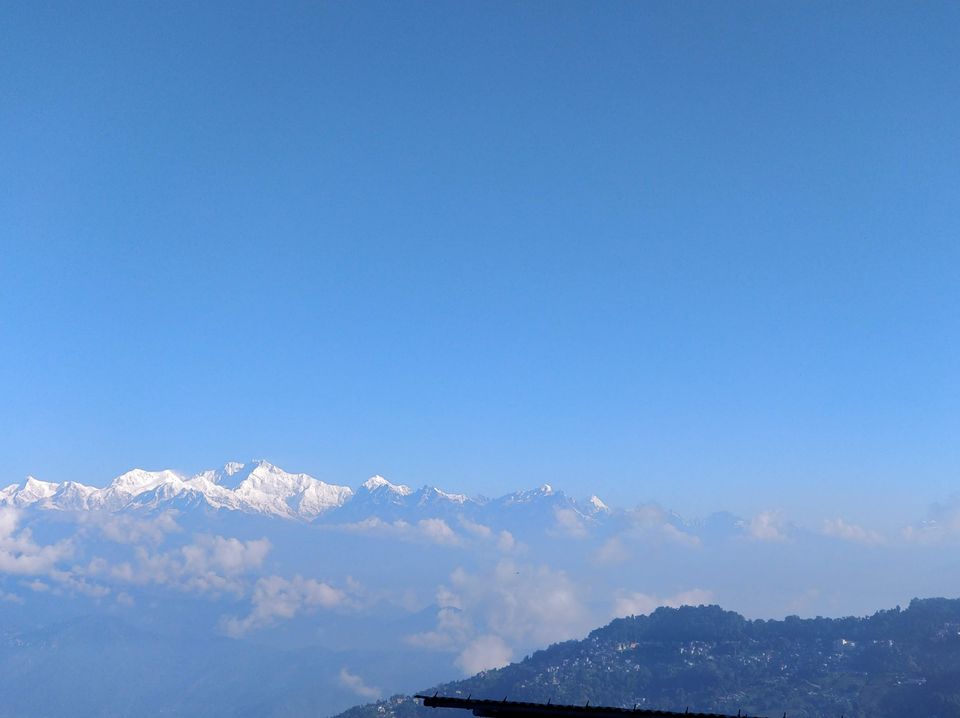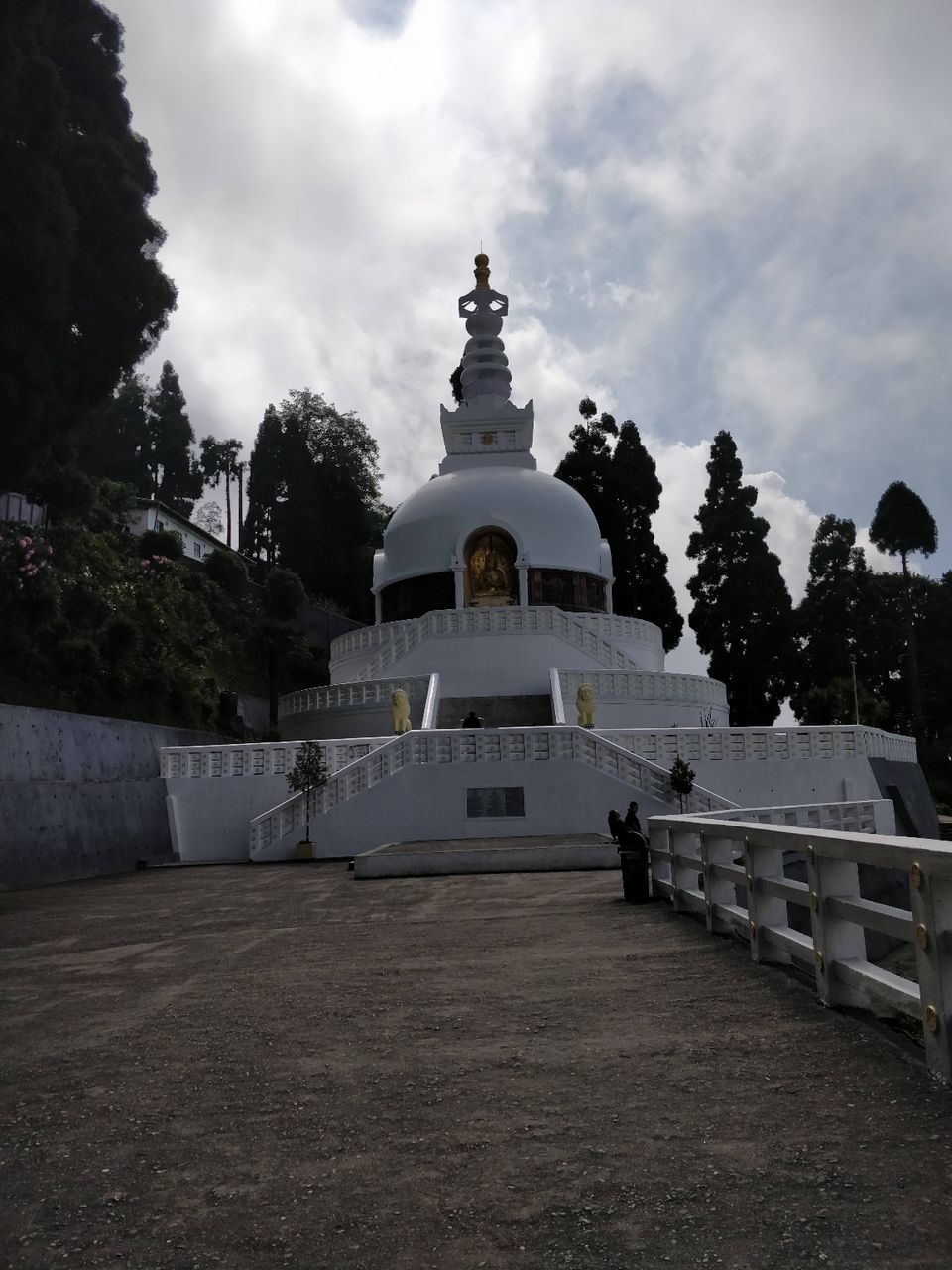 Then started our journey towards Gangtok in a shared taxi. Shared taxi are frequent and affordable means of transportation.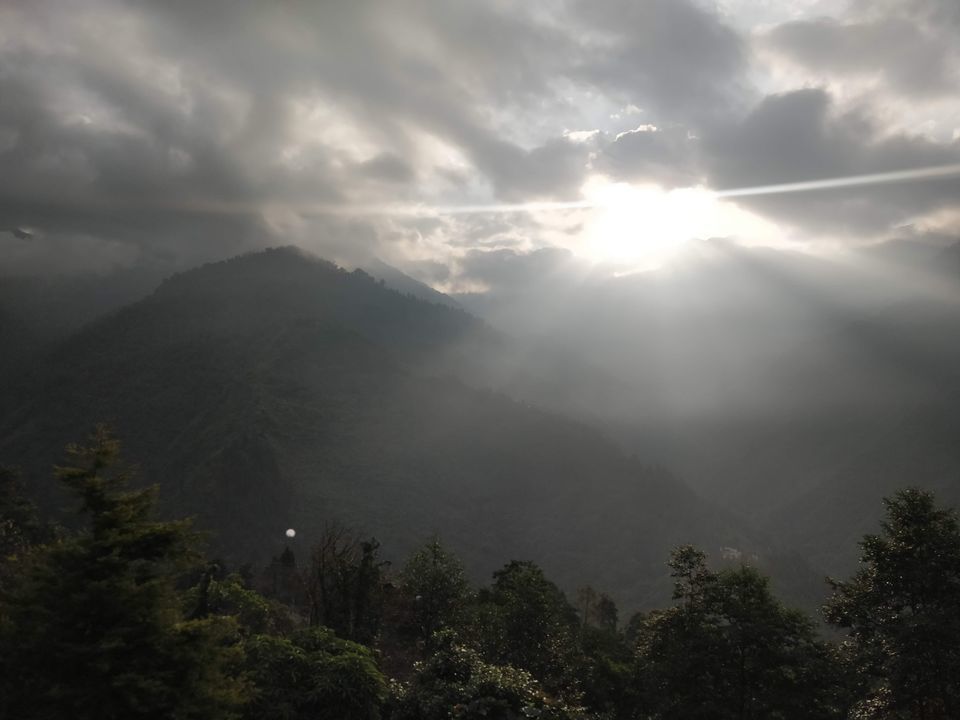 Gangtok is one of the undiscovered party town in India.
In Gangtok, you will come across different packages for sightseeing. There is the 10-point tour, 7-point tour and the 5-point tour. Just a word of caution, even if you do take a 10-point tour, you won't be able to cover a lot of places and the driver won't refund back your money. We went for 7 point tour and covered all the 7 points.
If you plan on visiting Nathula, lanchen lachung, you have to get passes and permit beforehand. Since the number of passes issued a day are very limited make sure that your hotel or travel agent arranges it beforehand. For getting passes you need to have valid ID proof and 2 passport size photograph.
Lanchen and lachung will take 2D/1N. In this trip you'll be taken to Lachen, Gurudongmar lake, Yumthang valley and Lachung. You will stay 1 night in Lachen and 1 night in Yumthang valley in homestays. You will be provided with 3 lunches, 2 dinners, and 2 breakfasts during this trip.
Nathula will take 1D.
Since we didn't have enough time for lanchen lachung and permits were issued only in limited number we planned to visit Nathula.
DAY 6 : GANGTOK
We didn't opt for any packages this day and planned to discover Gangtok on our own.
MG Road is the main point of attraction.
We decided to take a food trail and shopping.
#1. Baker's cafe : is a must visit if you are in Gangtok, they have two branches one in MG road and another one in Lal bazaar.
#2. Nimtho
#3. Cacao
#4. Taste of Tibet
#5. Parivar
#6. Apna Dhaba
If you intend to shop in Gangtok you can find lot of stuffs in MG market but the real shopping happens in Lal Market
DAY 7
Nathula pass
We went to Tsomgo Lake, Nathula Pass, and Baba Mandir.
Nathula pass instills patriotism in every person who visits it. You could see soldiers guarding borders in extreme weather. There are lot of camps enroute. Photography is strictly prohibited there.
I have developed a huge respect for soldiers after this trip.
Once you reach there, you can find a totally different view. This indo china border is worth visiting. Unlike, wagah border, there is no Parade show or Flag Hoisting or lowering ceremony, but still its worth visiting.
There is a Chinese shopping complex on the border where you can buy Chinese stuffs at affordable prices. The marker functions only till 2pm. A border exchange program takes place where Indian goods are taken and sold in China and Chinese goods are taken and sold in India. You can see those vehicles passing through the borders.
The route is also known as silk route where ancient silk trading is said to have happened between borders. The route has got some of the breath taking views. So be gripped.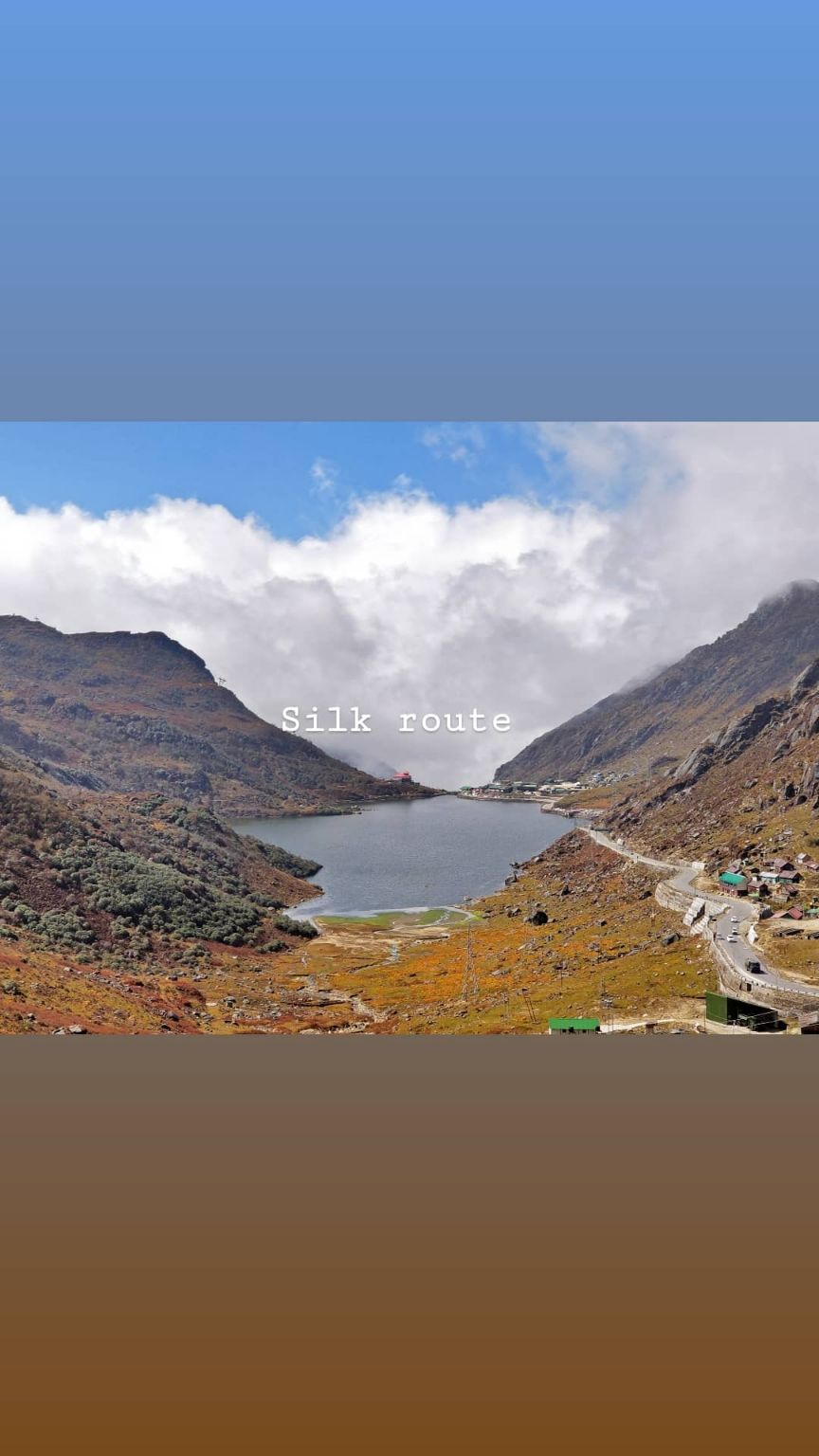 Our last day in Gangtok. We decided to do a few shopping.
Wines are famous in Gangtok so try their authentic ones.
We leave something of us behind when we leave a place, we stay there even while we go away and there are things that only we can find
PS : SIKKIM IS EXTREMELY SAFE FOR WOMEN TRAVELLER'S
Frequent Searches Leading To This Page:-
Is sikkim is safe for women traveller's, undiscovered places in sikkim, offbeat places in sikkim, exotic places in sikkim, offbeat homestay in sikkim, offbeat pakages of sikkim