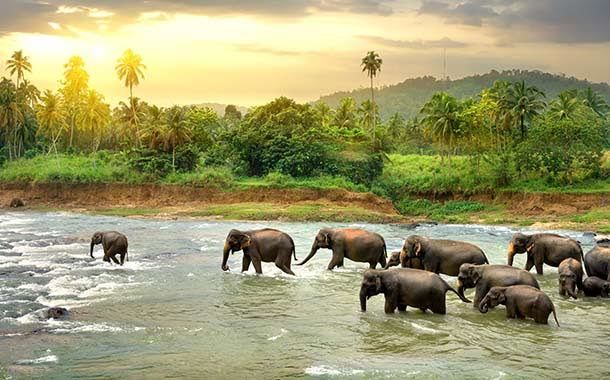 Sri Lanka is a beautiful island, brimming with incredible things ranging from gemstones to fine teas. The teardrop-shaped country indulges its travellers with lovely beaches, luscious mountains, tea plantations, delectable cuisine and exotic wildlife. Known as "the pearl of the Indian Ocean", this island is a must-visit. But every country comes with its own set of do's and don'ts. Let's take a look at them: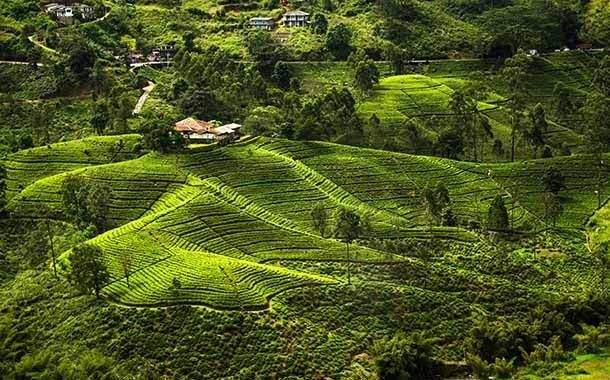 Do visit the tea plantations. It will be an experience that you won't get everywhere. Also, drink copious amount of tea while you are there. This is one way to get close to an authentic Sri Lankan experience.
Do take rides on tuk-tuk often. It is not only cheaper, but also a great way to explore this tiny country.
Do gorge on the rice and curry. This is the most-preferred Sri Lankan meal, and the best way to capture the true essence of the country.
Do take a train ride through the hills. It runs at a slow speed of 20mph, and cannot be taken for the purpose of commuting. But if you look out of the window, it offers amazing scenery.
Tea estate
Don'ts in Sri Lanka
Do not forget to pack your insect repellent. The humid climate in Sri Lanka is a breeding ground for insects, hence this is an important item to carry along.
Don't talk disrespectfully about cricket, because the Sri Lankans are passionate about this game.
Don't drink tap water. Though you may find locals drinking water straight out of the tap, it is safer to buy bottled water.
Don't assume the distance between the main attractions in Sri Lanka. Even though this country is quite tiny, it takes considerable time to commute between one attraction to another.
This post was originally published on Musafir.