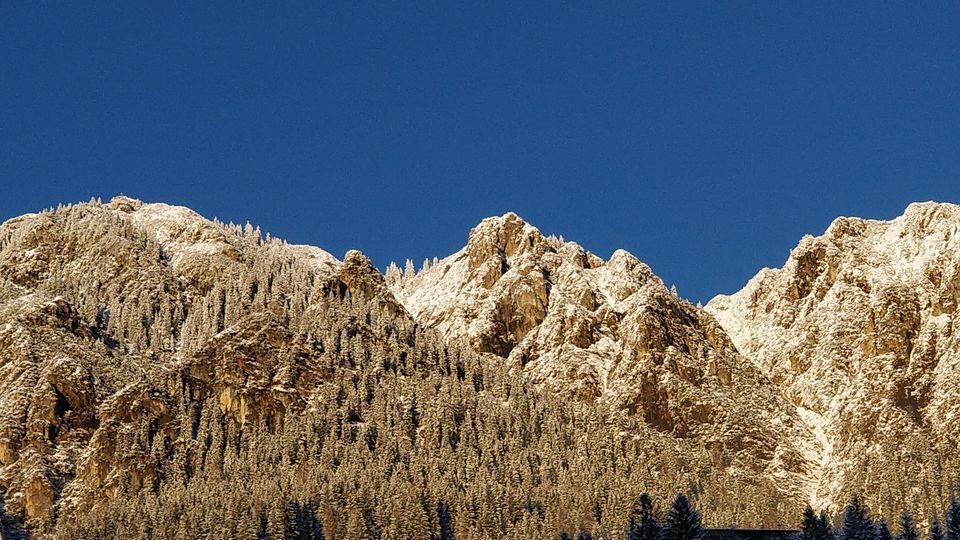 When I told people that I would be in Europe in the winter of 2017, many said that it's definitely not the best time. They told me about low temperatures, short daylight hours, bad weather, etc. But as my travel addiction kicked in, I was determined to find myself a "Winter Wonderland". That's when I found Austria- the perfect mix of nature and culture, a skiers' paradise, and the best way to ring in the new year!
So let's get the basics out of the way. Austria is covered by the Schengen visa, which can be obtained quite easily through authorised agencies like VFS Global. It's well connected by land an air all major cities in Europe and abroad, and the best sites to look for cheap tickets are : skyscanner.com or goeuro.com. If you are uncomfortable driving in Europe, don't worry. Travelling within the country is incredibly convenient, and the train/bus companies all have apps where you can buy tickets/download timetables (e.g. OBB for trains, apps for buses in Salzburg and the Tirol region including Innsbruck). Innsbruck even has a tourist app for the city, and it provides routes, timings/prices and historical information on major attractions, restaurant suggestions etc. (I still haven't uninstalled it, it's that good!) I would recommend installing all these apps at the onset of your journey, and removing them as you move on. Most of the city centers/museums or sights/train stations/long distance trains have free wifi, so you can stay connected!
Now for the good news. AUSTRIA IS INSANELY AFFORDABLE. A 7N/ 6D trip for 2 cost about 56k (including return flights from Amsterdam, all bus/train tickets/museum entry/food/shopping)!!!! And that too in the Christmas week with somewhat increased prices!
So here's what I did...
This was more of a starting point, really- as I landed in Salzburg late at night and made my way to my AirBnB accommodation. I was a little apprehensive as it was Christmas Day and the property was a bit on the outskirts, but the excellent public transport system did not disappoint! I also purchased my 24-hr Salzburg Card from my hosts for 24 Euros that night (it gets you free access to all sights, discount at shops/tours as well as free public transport!) I went to sleep early, excited about exploring the city the next morning, but not before trying Salzburg's famous Mozartkugel Chocolates.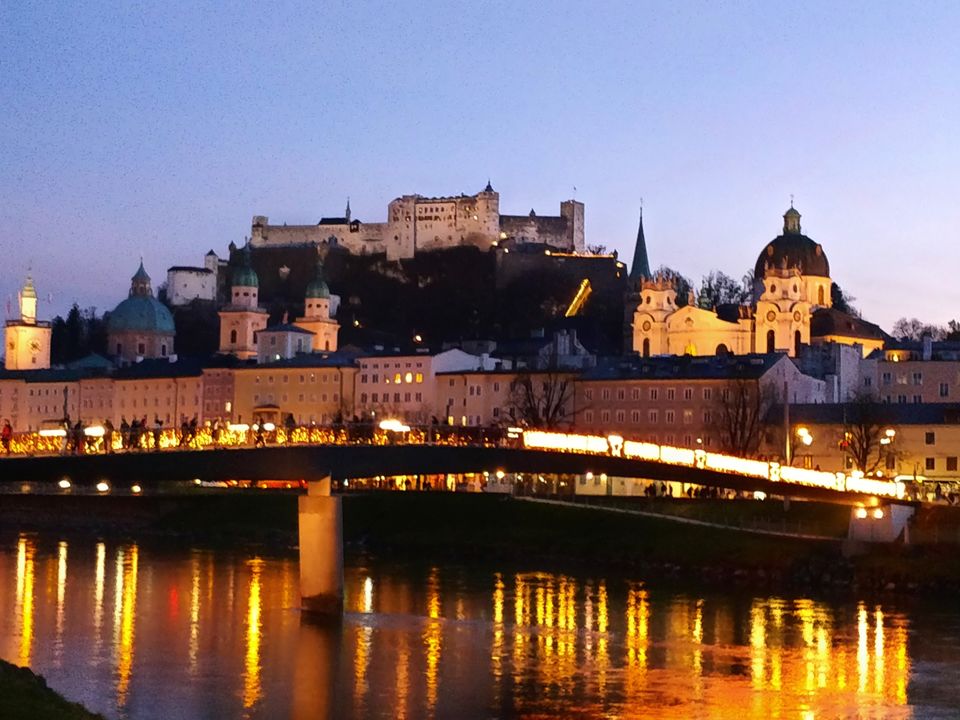 What a lovely day!! The weather gods were on my side as I took in the sights and sounds of Salzburg. Once a booming center of salt trade (Salz= salt in German), Salzburg was ruled by prince-archbishops till the 19th century. Today, it is the 4th largest city in Austria, and famous for being the birthplace of Mozart. The main attractions are the historic old town, the house where Mozart was born, Mirabel Palace, Schloss Hellbrun and the towering fortress of Hohensalzburg. I took the funicular to the fortress (direct entry with Salzburg Card), and took a walking tour of the city. There are several cafes and breweries in Salzburg, among which I recommend the historic Tomaselli (Mozart had coffee here regularly), Schatz (divine pastries) and Augustine Brau (beer!). Also, a walk by the river and across the romantic love-padlock bridge! You can also take tours to the ancient salt mines and the Sound of Music shooting locations.
TIP: Keep some cash handy, some of the older establishments do not accept cards.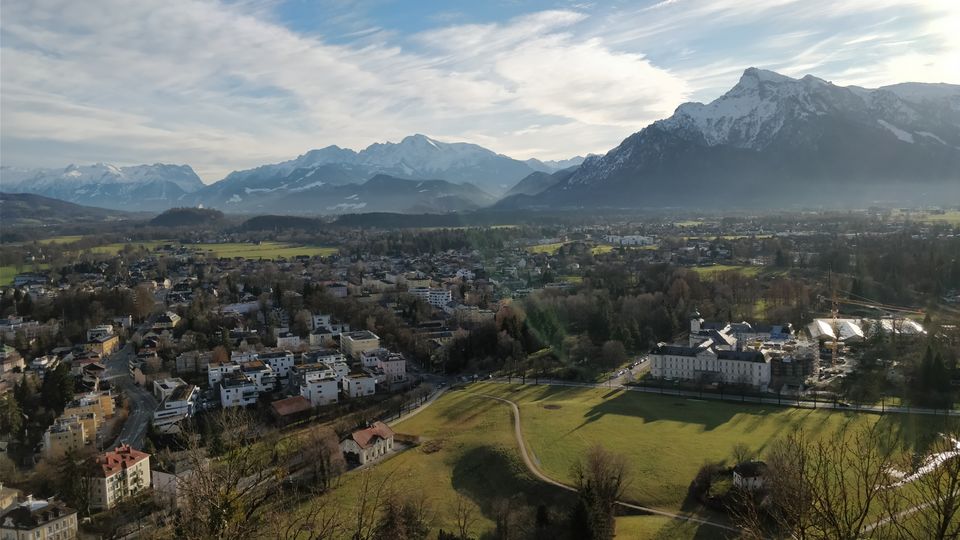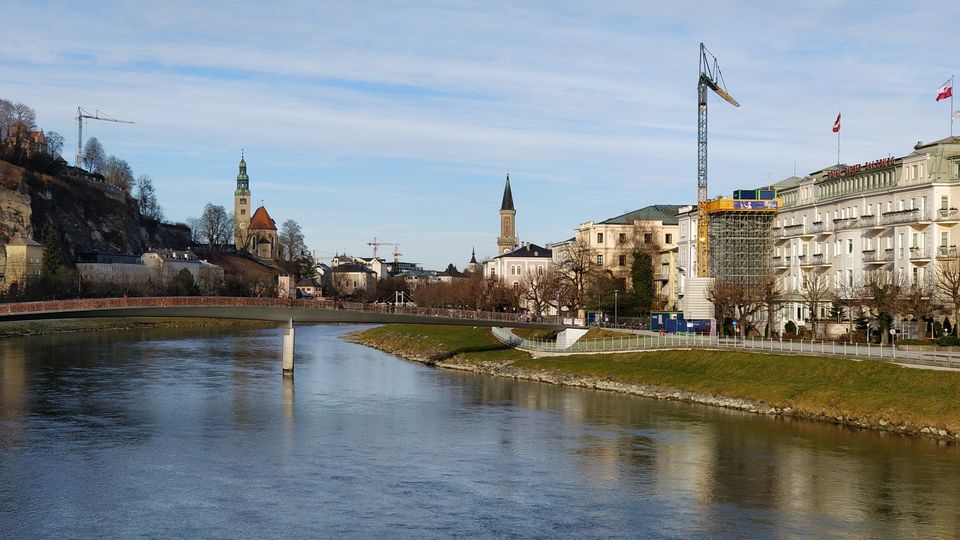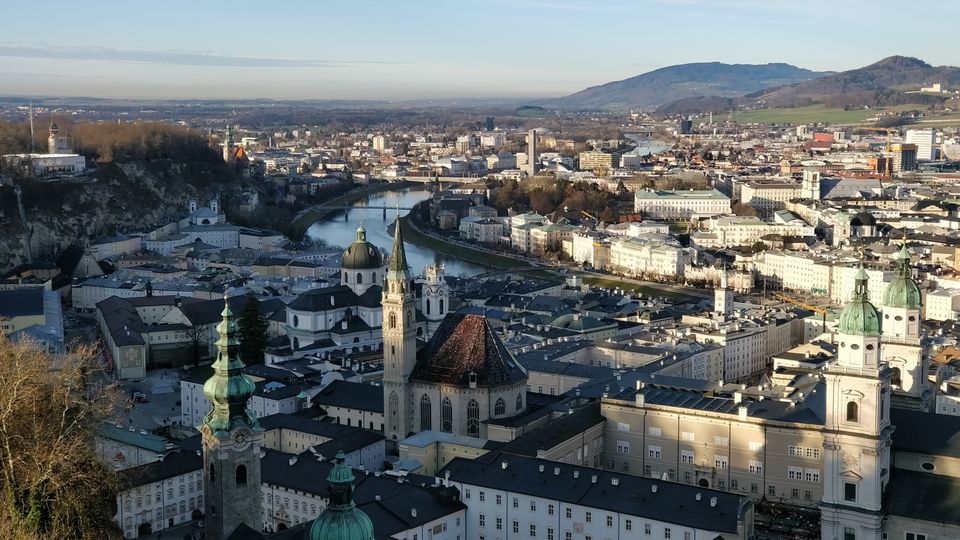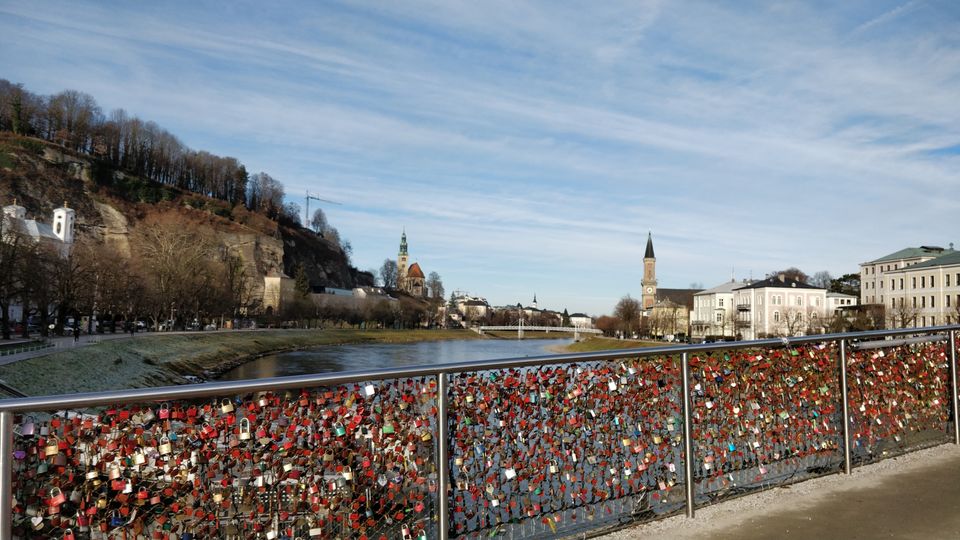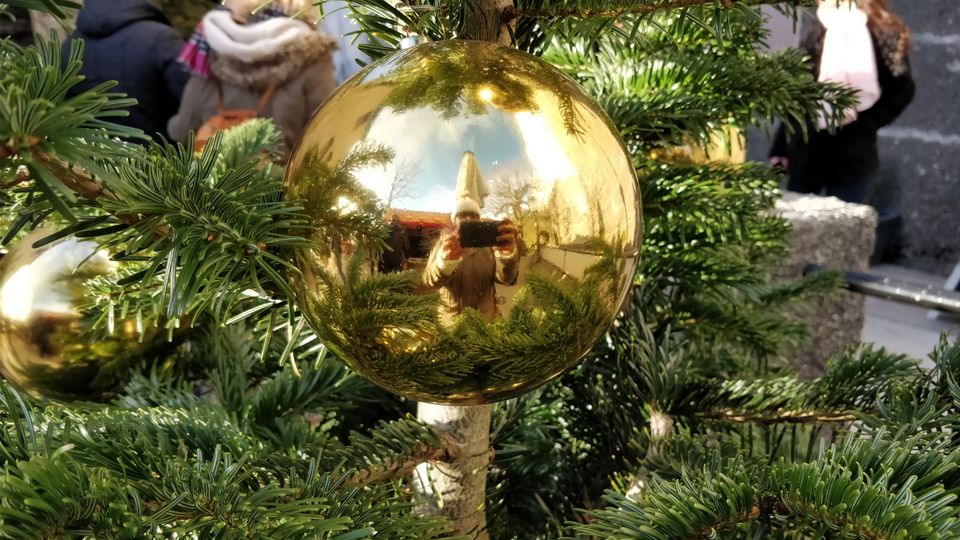 This was a busy day, as I took the cable car to nearby Untersberg, for a close encounter with the Alps. There are direct buses from Salzburg city center to the foot of the mountain. The views were breathtaking, and I managed to see a mountain goat as well. I also paid Mirabel Palace a quick visit before taking the bus to the beautiful lake district adjacent to Salzburg. This is a stunning region with many mountain ranges, glacial lakes,ski slopes and lovely vilages like St. Wolfgang, St. Gilgen, Fuschl, or Strobl. Connectivity to Salzburg is really good , with hourly buses that leave from the Hauptbahnhof (main station), and you can pay the drivers on the bus. The Christmas markets in this region are lovely. Although my Airbnb was near Strobl, I hopped off the bus at St. Gilgen(tickets are flexible) to explore. The views from the cable car station at St. Gilgen were to die for.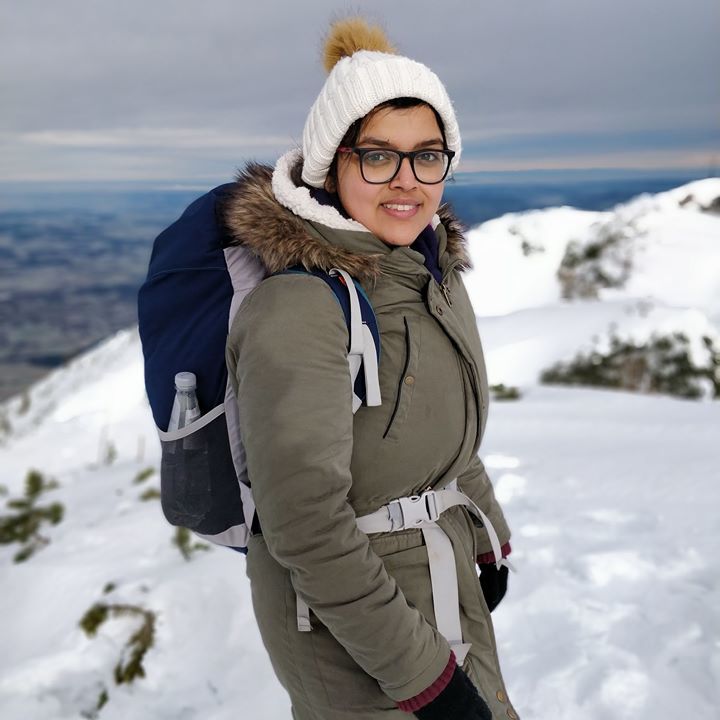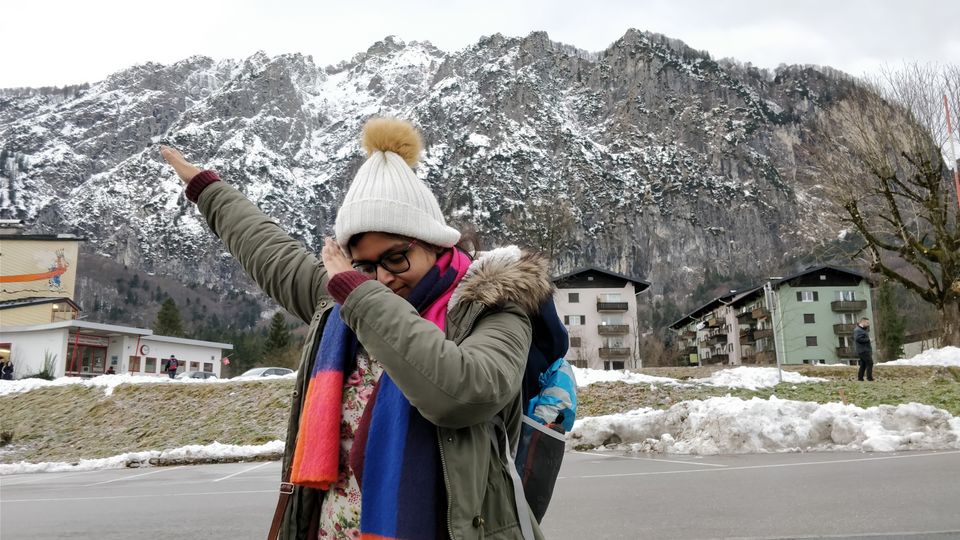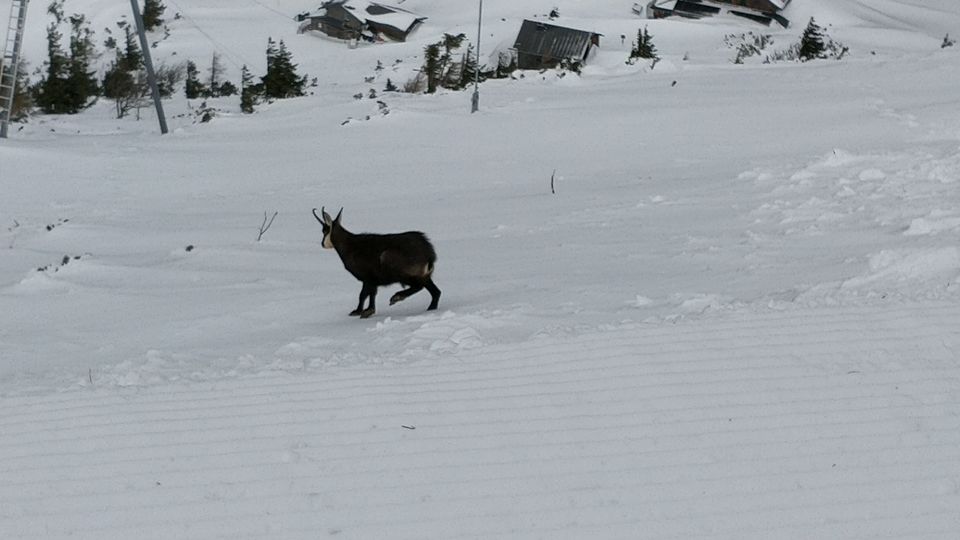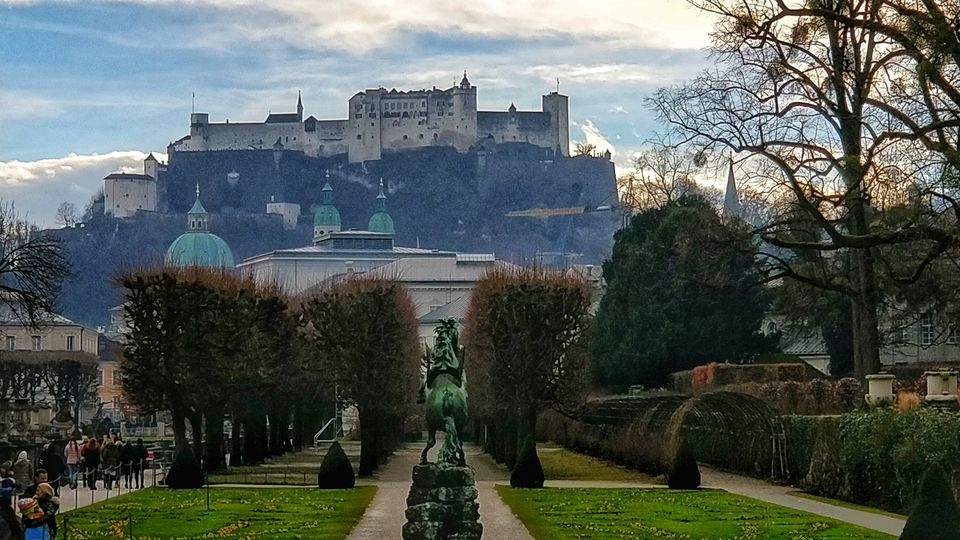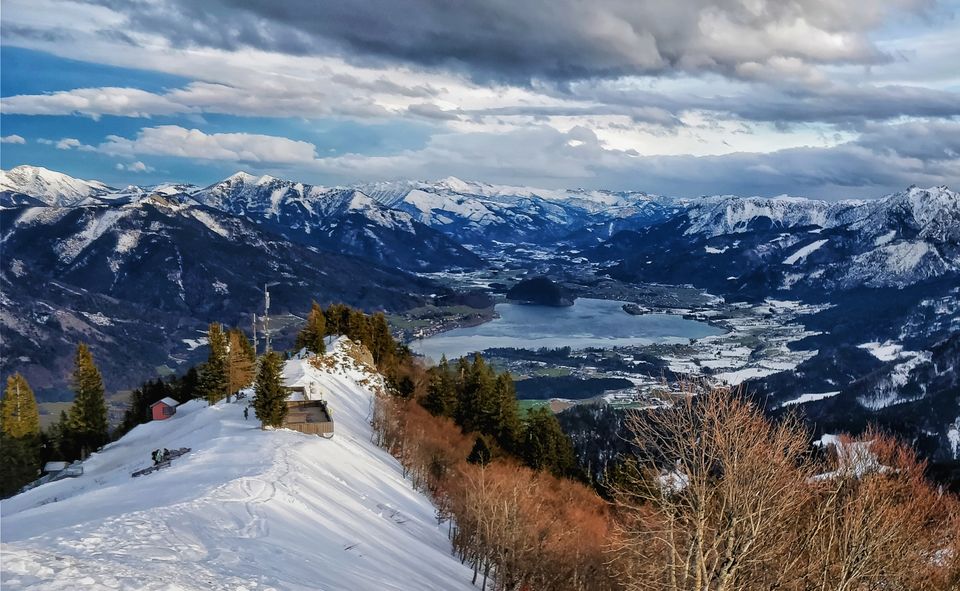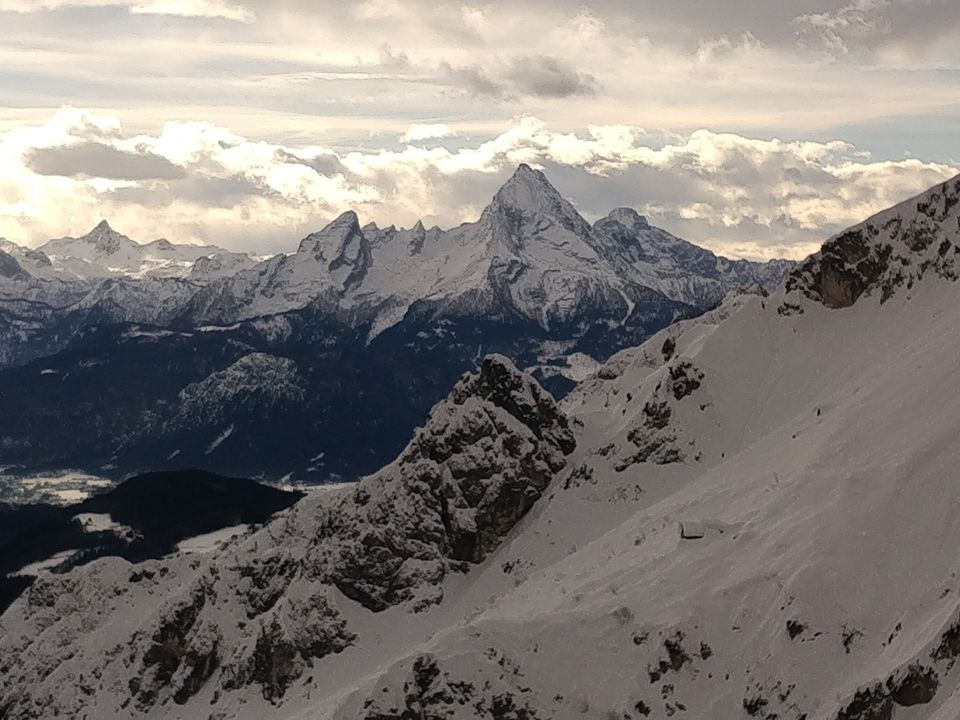 How could I miss Hallstatt! One of the most beautiful villages in Austria set by the fjord-like lake Hallstattersee, Hallstatt draws thousands of visitors every year. The entire village is a UNESCO Heritage site, and China has made a copy of the village due to its immense popularity. It is well connected by bus/train routes.. Hallstatt can be explored on foot with an audio guide, and there is a funicular to the old salt mines. A skywalk offers amazing bird's-eye views. But more than anything, this is a place to just lose yourself and enjoy the beauty of nature and the pretty houses! My camera went on overdrive in Halstatt...I couldn't stop imagining what the place would look like in summer. Another stop for the day was at Strobl, which was only a 20-minute walk from my accommodation (a fairytale farmhouse >100 years old). This was another mystical village by the calm waters of Lake Wolfgangsee. I also experienced some magical snowfall that night(Very romantic...). My winter wonderland dream had finally come true!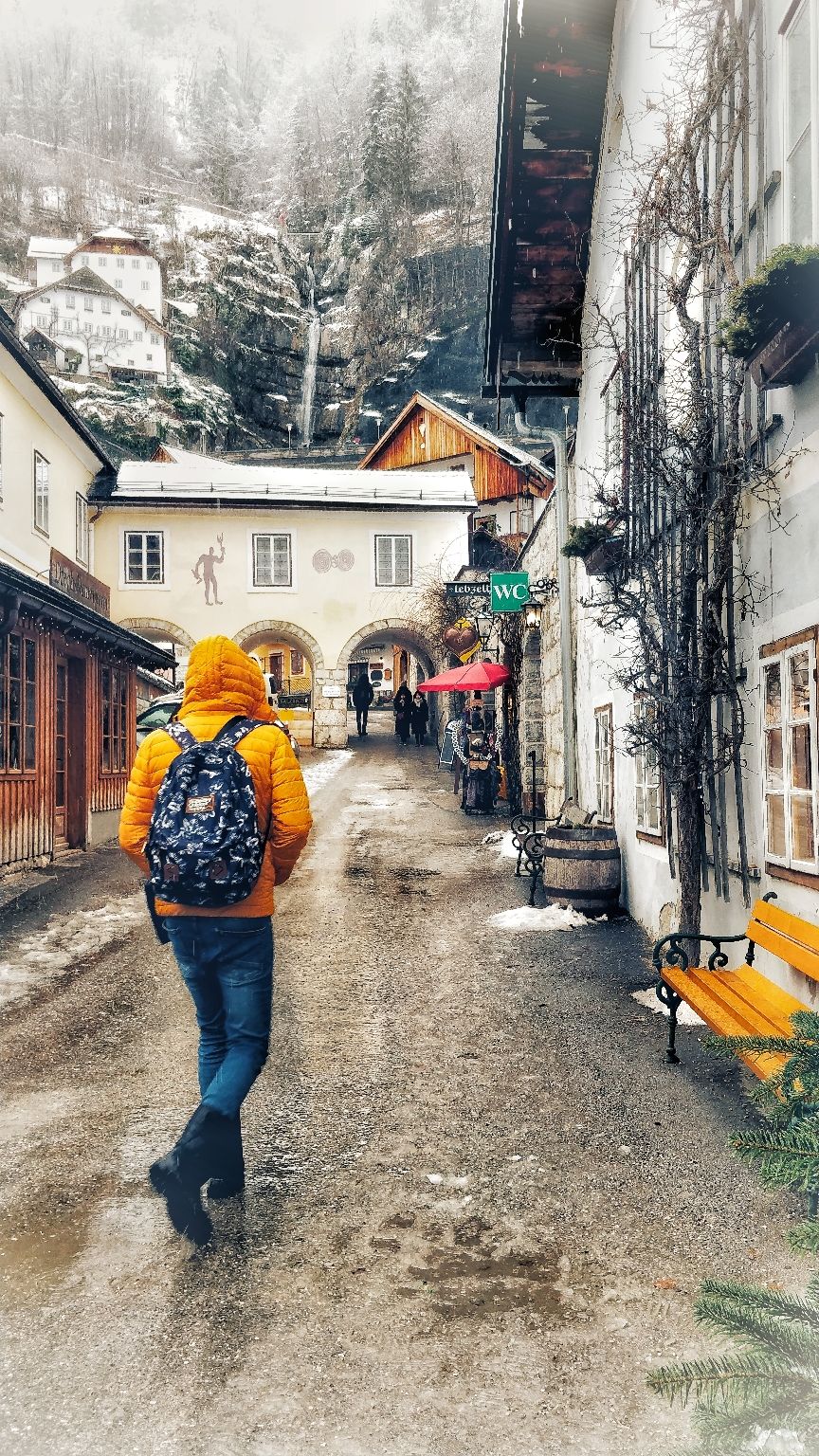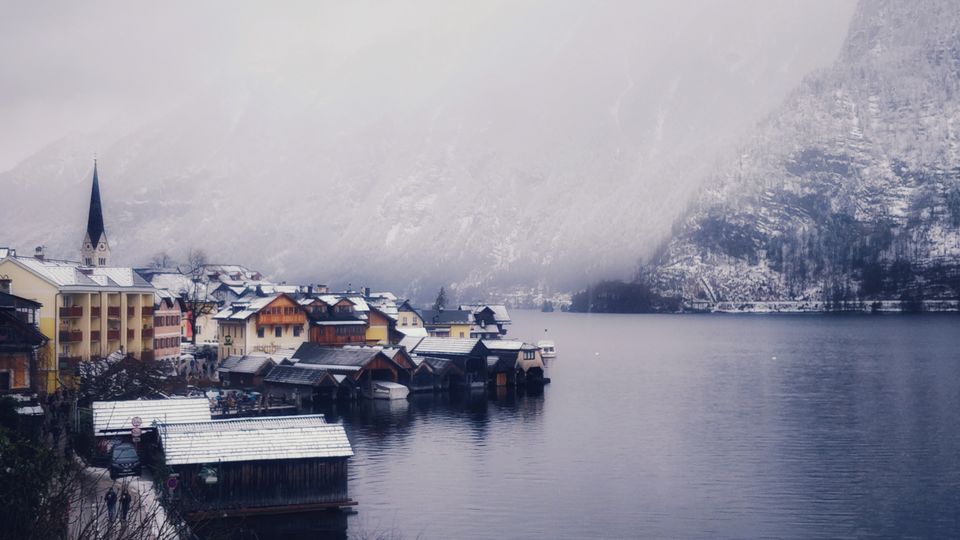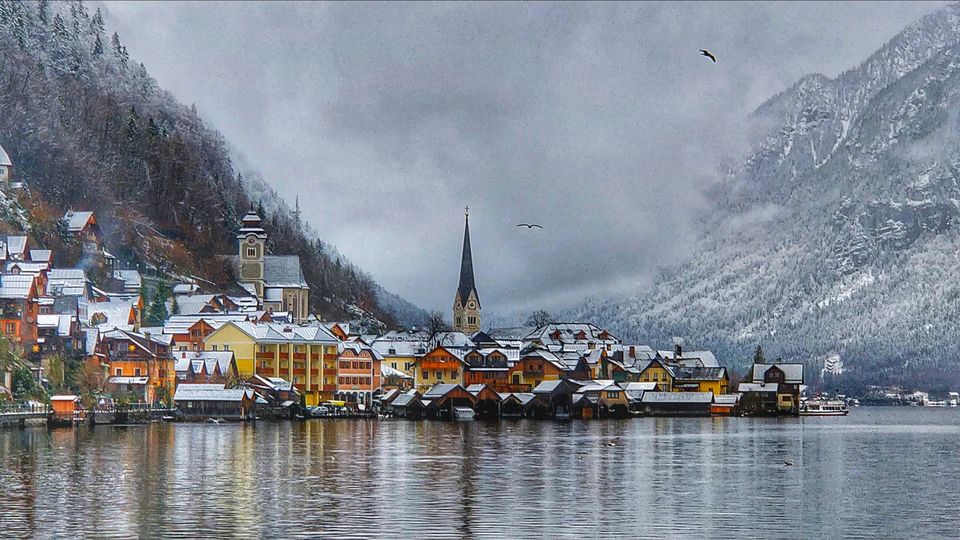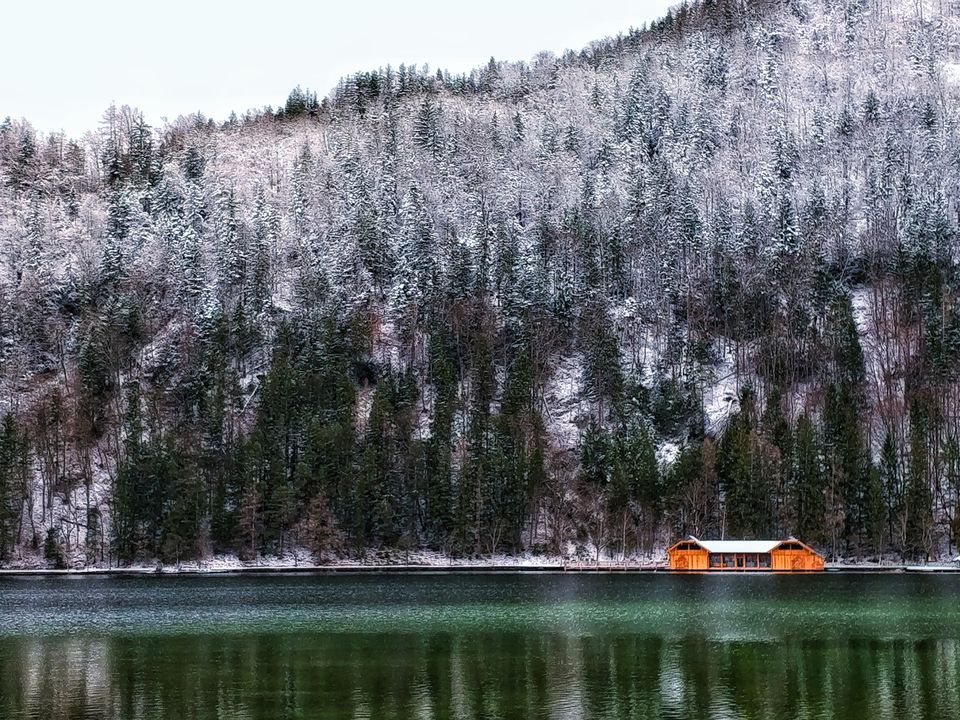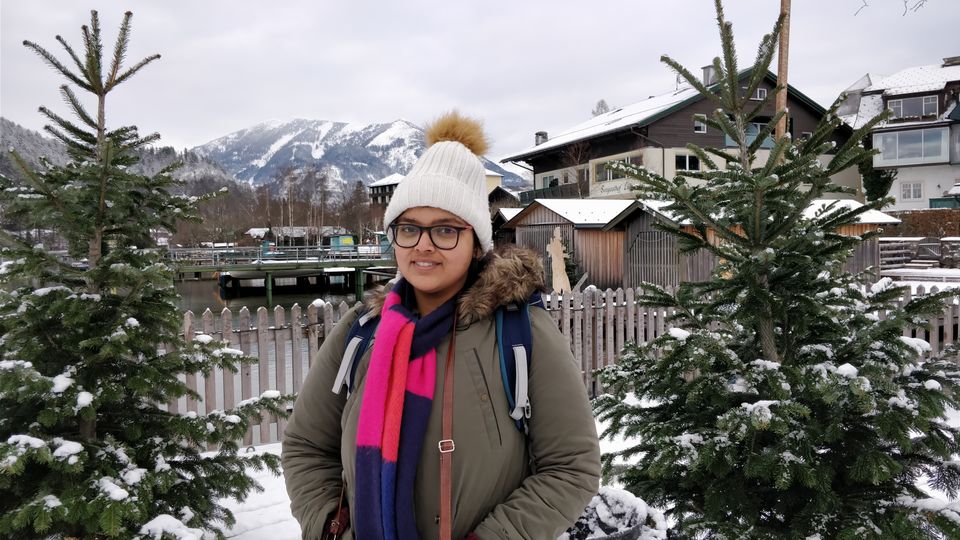 Time to head west, into the Tirol region of Austria, and into Alpbach, one of the prettiest villages I've ever seen. It's a fairytale village with green meadows and wooden houses in summer, and a bustling skiing hotspot in winter. The OBB app gave me all ticket options. I stayed at an amazing family-run hotel called Haus Angelika, which I had booked through Booking.com, with a last-moment >50% discount. The weather was amazing, with clear blue skies and dazzling slopes. Temperatures were at 6 degrees below zero and a glass of Gluhwein (or three) soon warmed me up! There is a ski lift in Alpbach called Ski Juwel Alpbachtal Wildschönau, and a skiing school, all easily accessible by buses. For such a small village, Alpbach sure has many excellent cafes such as the Postalm or the super-cosy Flachländer, which have a good selection of local brews! Transportation is free in the Alpbach Valley region (a travel card is provided by the hotels), and most of the towns have wifi-enabled centres.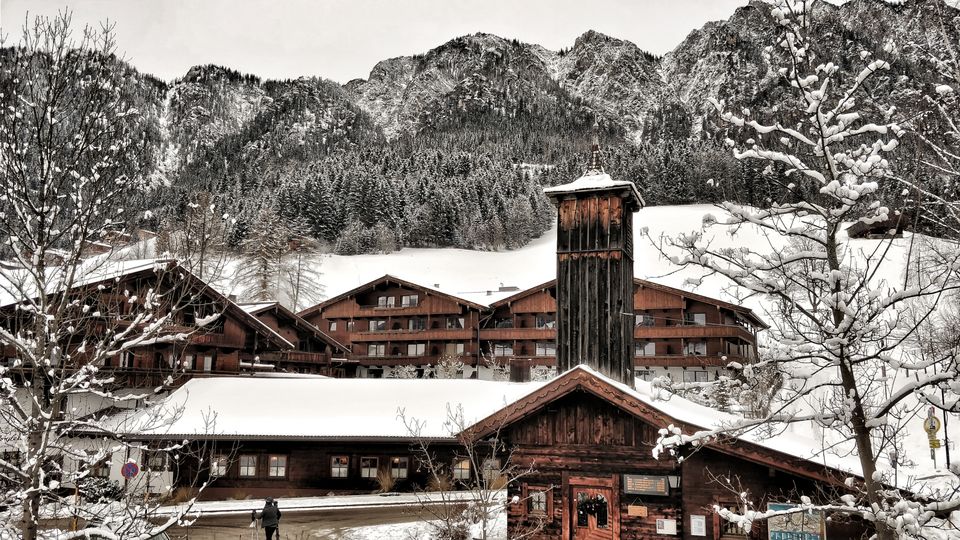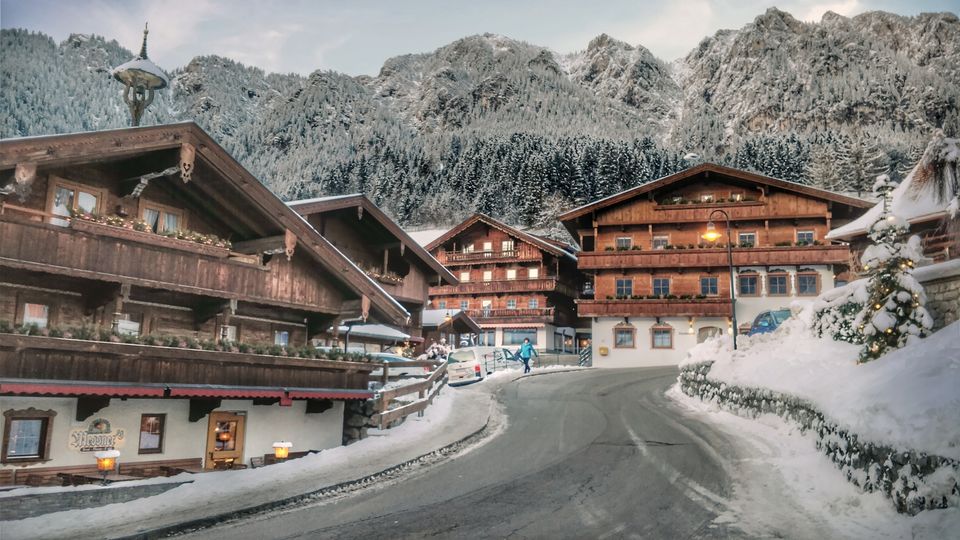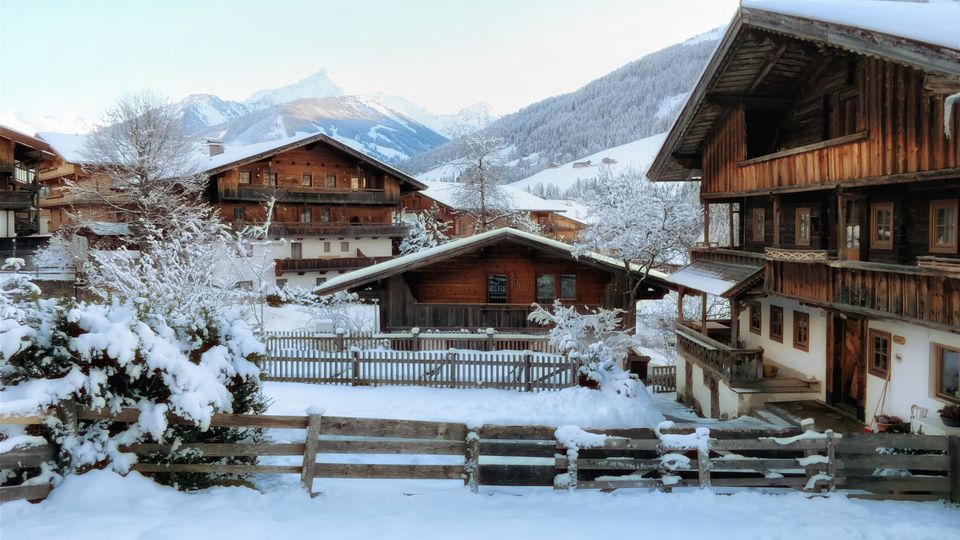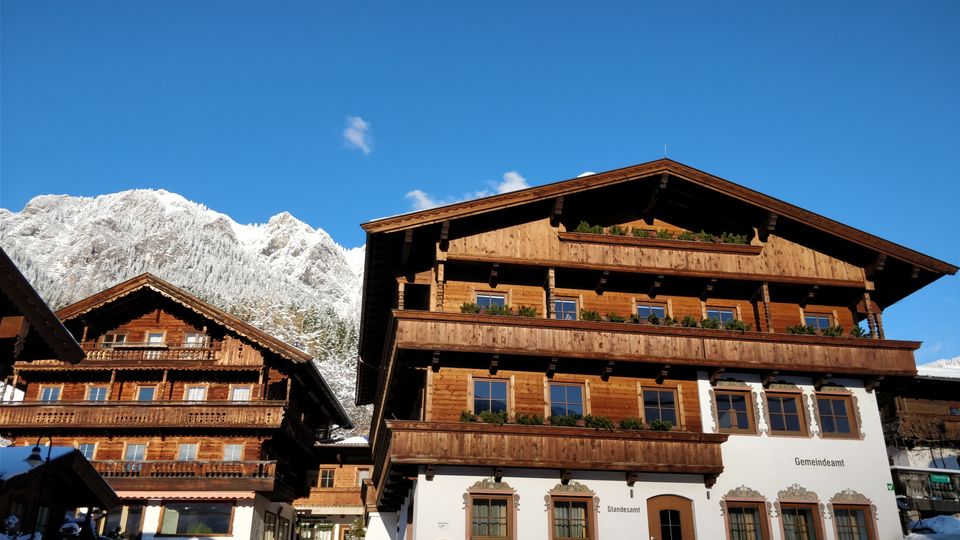 Innsbruck was my final stop, but on the way I visited at Austria's smallest town, Rattenberg. Set by the brilliantly blue Inn river, the town is basically one street, a few lanes and 414 inhabitants. Nevertheless, there are numerous cafes, breweries and shops, specially ones selling products of the traditional glass blowers of Rattenberg. After a few pleasant hours, I made my way to Innsbruck. Immediately, I felt like this was THE city to visit, with its lovely old houses, interesting architecture and breathtaking mountain scenery. Other than wandering around the vibrant city center, it's worth sitting down with a cup of coffee and delicious cakes at Innsbruck's oldest cafe, Munding; or escaping into the mountains at the Nordkette (transportation easily available from the city centre) or the Bergisel Ski Jump. A leisurely walk by the Inn river is also a must-do!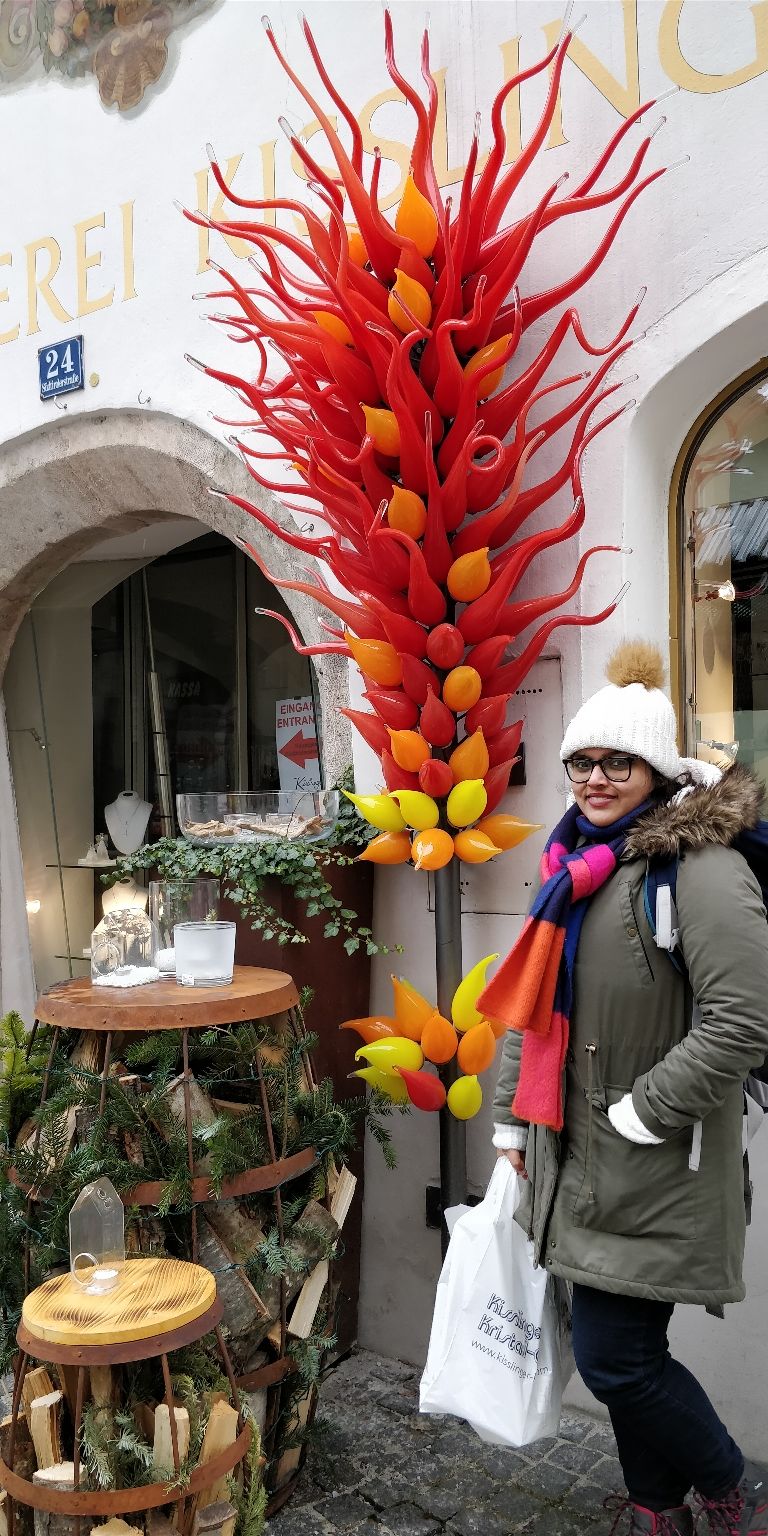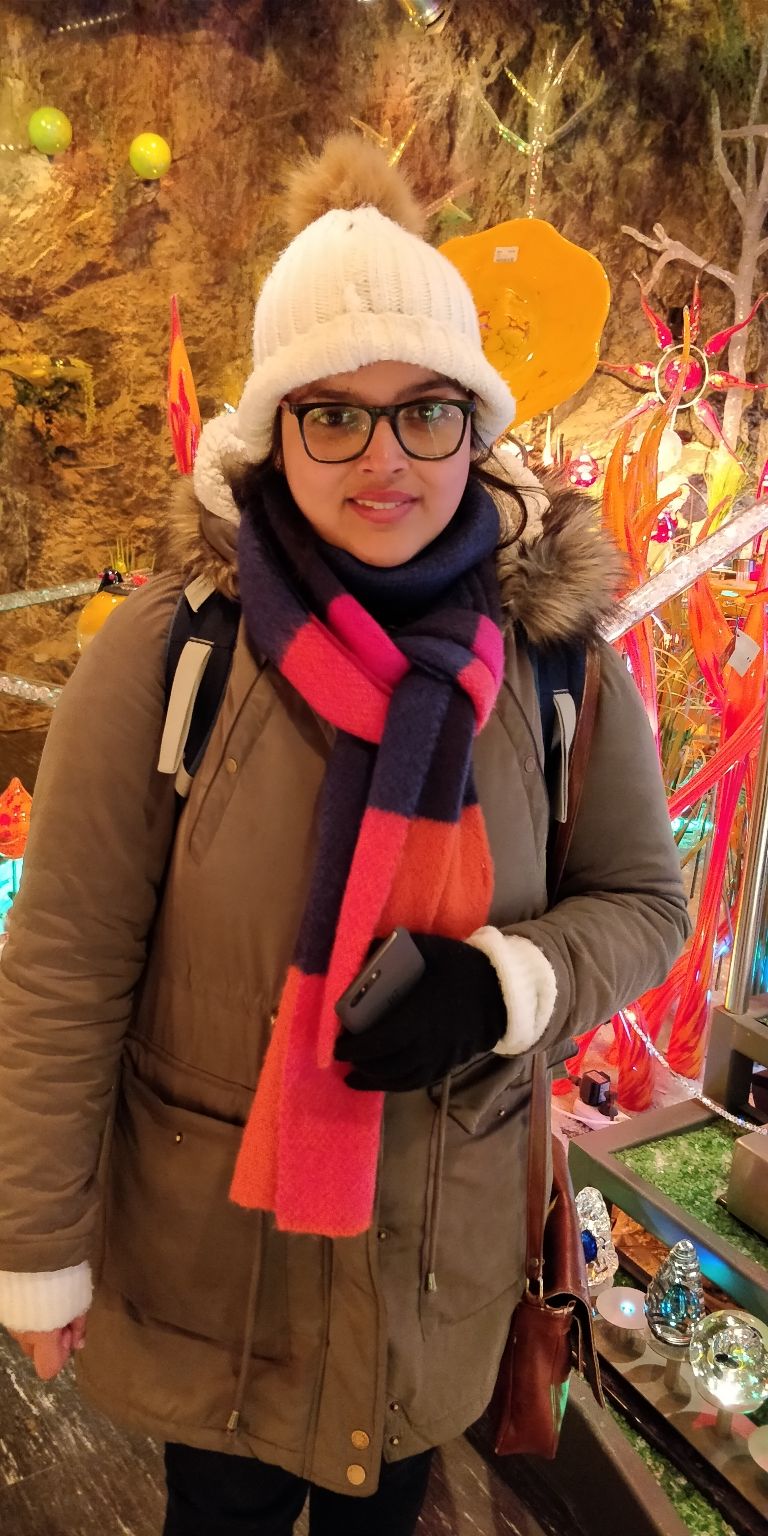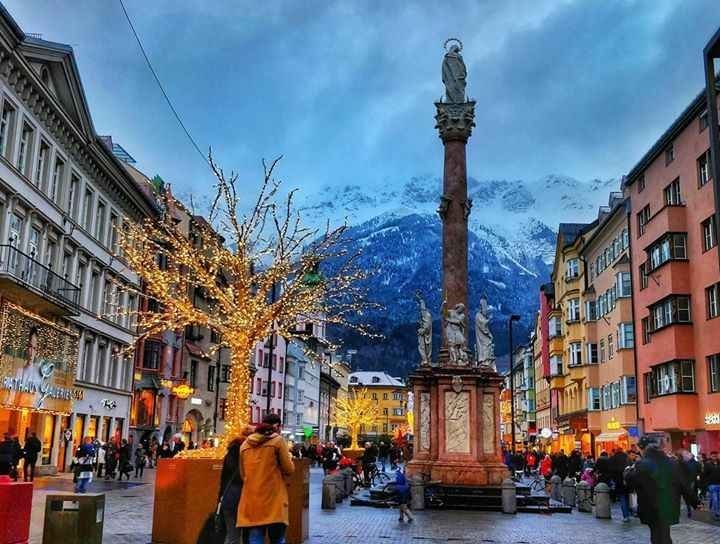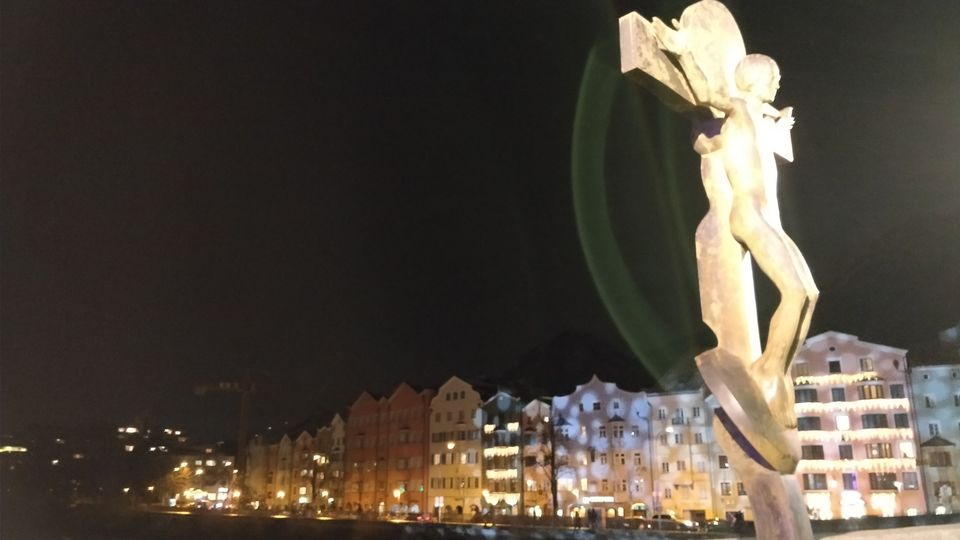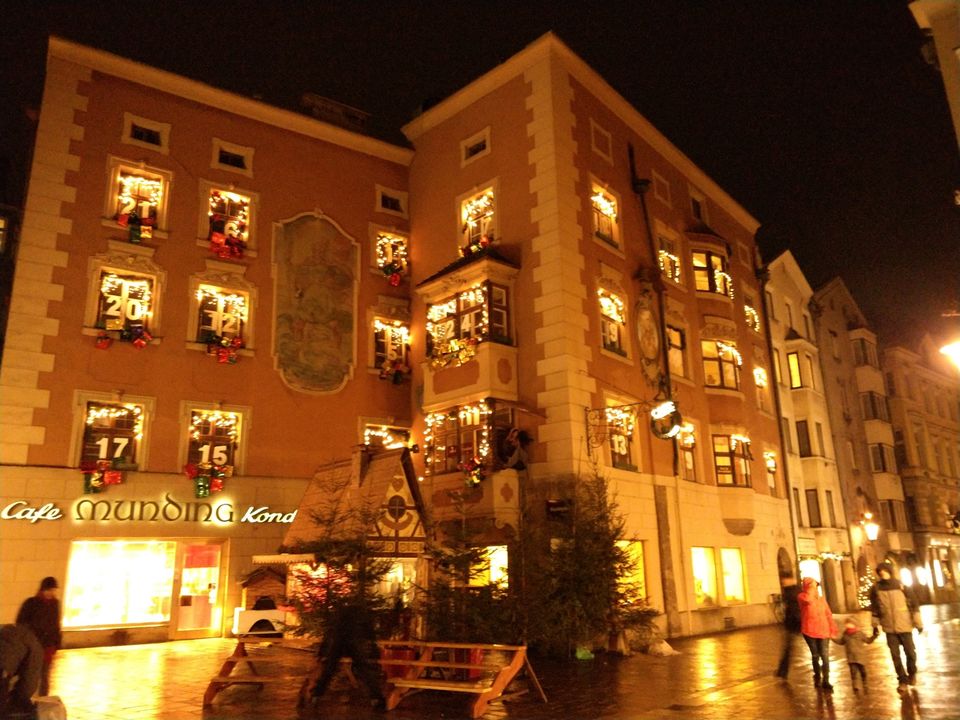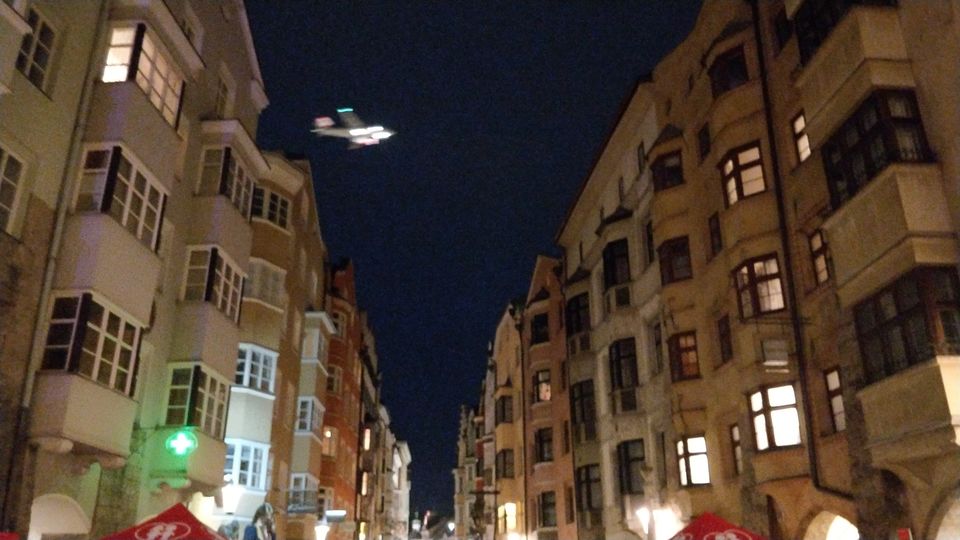 Time to leave...and the weather did play spoilsport just at the end of my trip. Not one to be disheartened, I visited the wonderful museums of the Schloss Ambras. This was built by the Habsburg rulers to showcase their collection of curiosities and wealth, making it the oldest museum built specifically for that purpose. The Spanish room in Schloss Ambras is breathtaking. This was my last stop, and after a quick lunch at Innsbruck Hauptbahnhof, I boarded my Flixbus to Munich. I chose this route as the 2.5 hour journey through the Bavarian Alps is very scenic and would take me past ski towns like Garmisch, and also because flights from Munich were dirt-cheap (2.5k per head from Munich to Amsterdam!) And thus my wonderful adventures through the snow-covered landscape of Austria came to an end.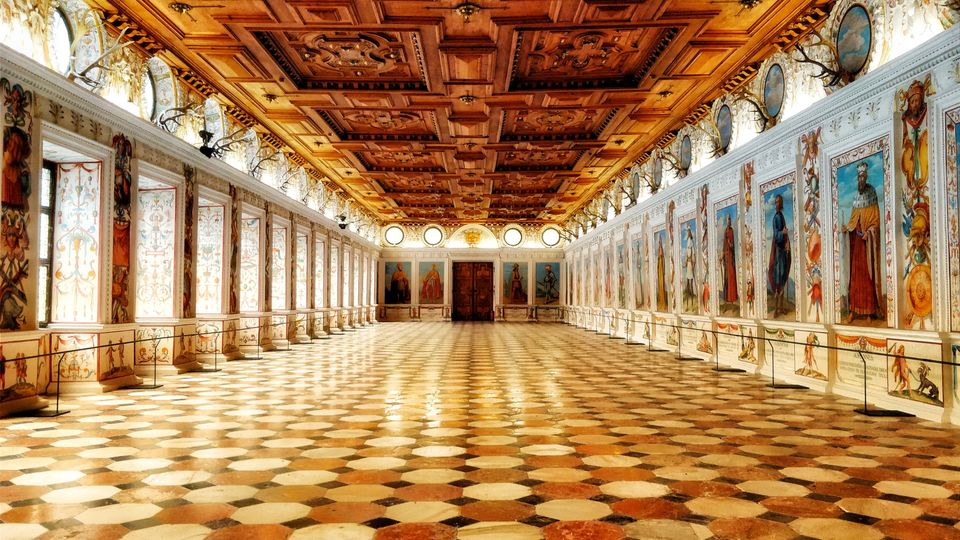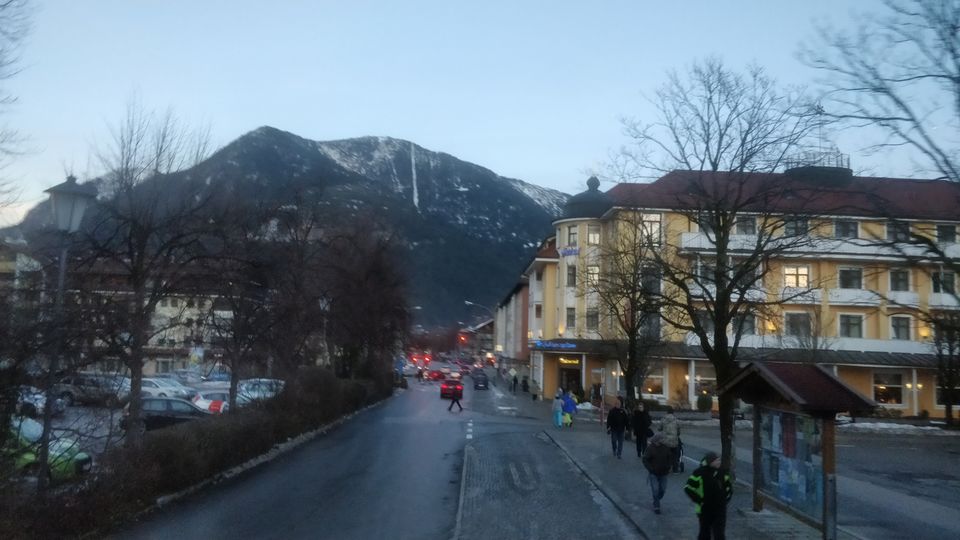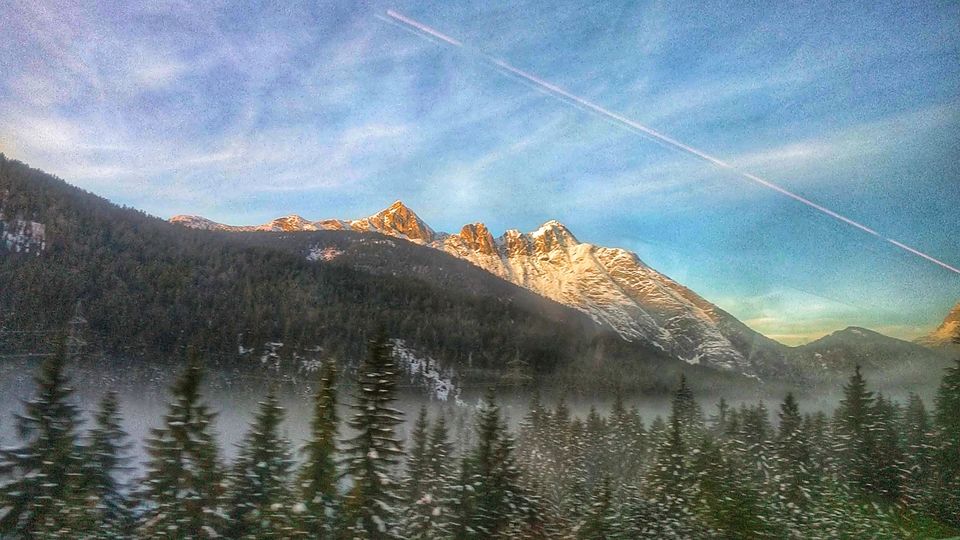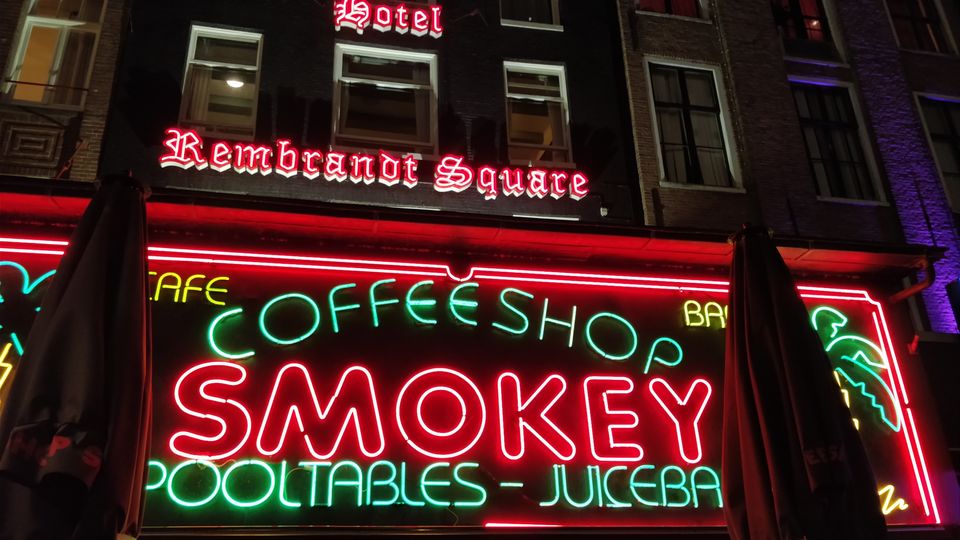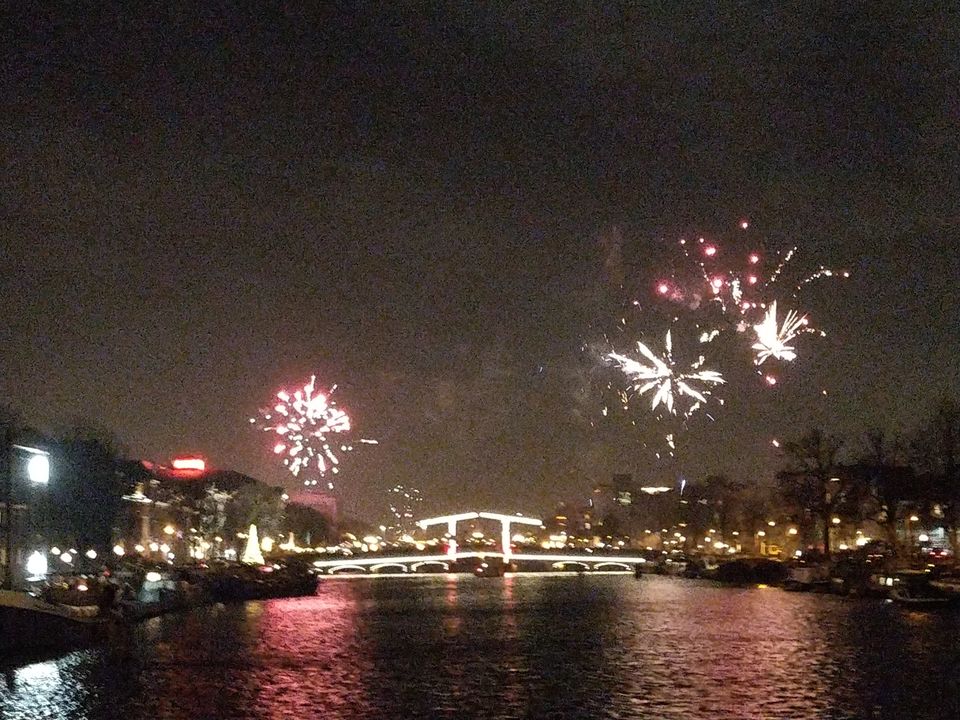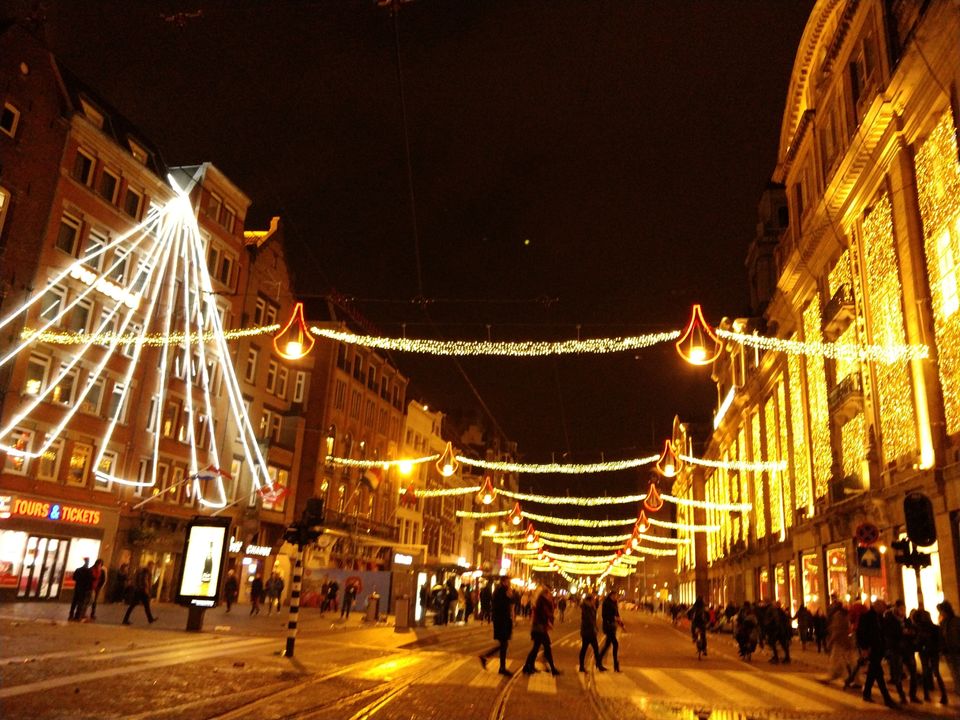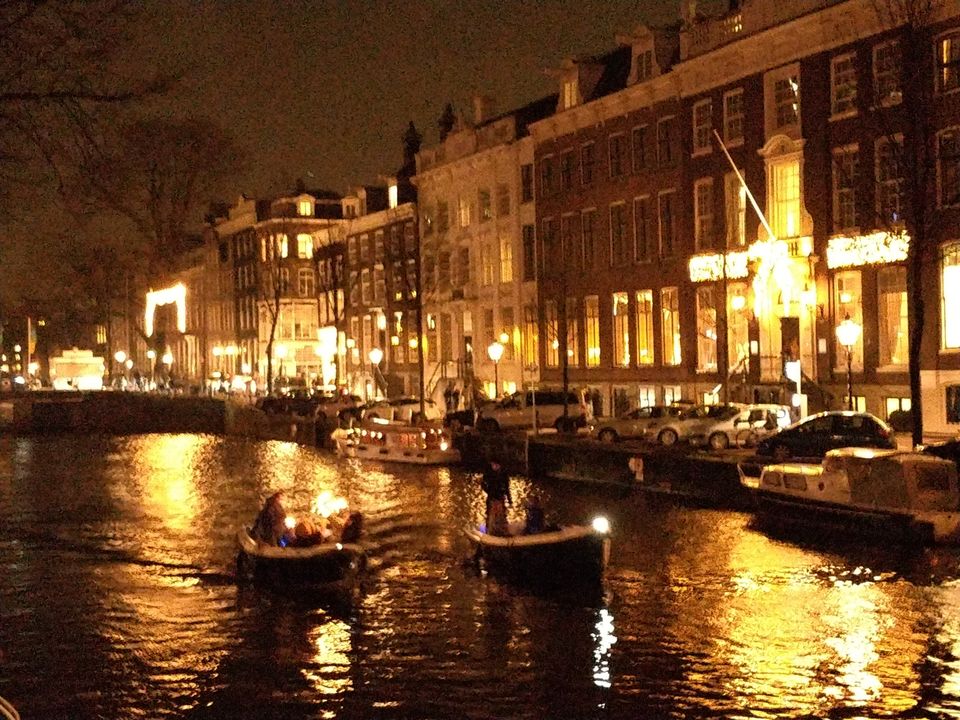 So, the next time you feel like going for that Eurotrip, but "Winter is Coming", do not hesitate. There are places that are incredibly beautiful, and affordable too (after all, winter is off-season in Europe). Just make sure you have enough warm clothes, a good camera, and a thirst for adventure!!!