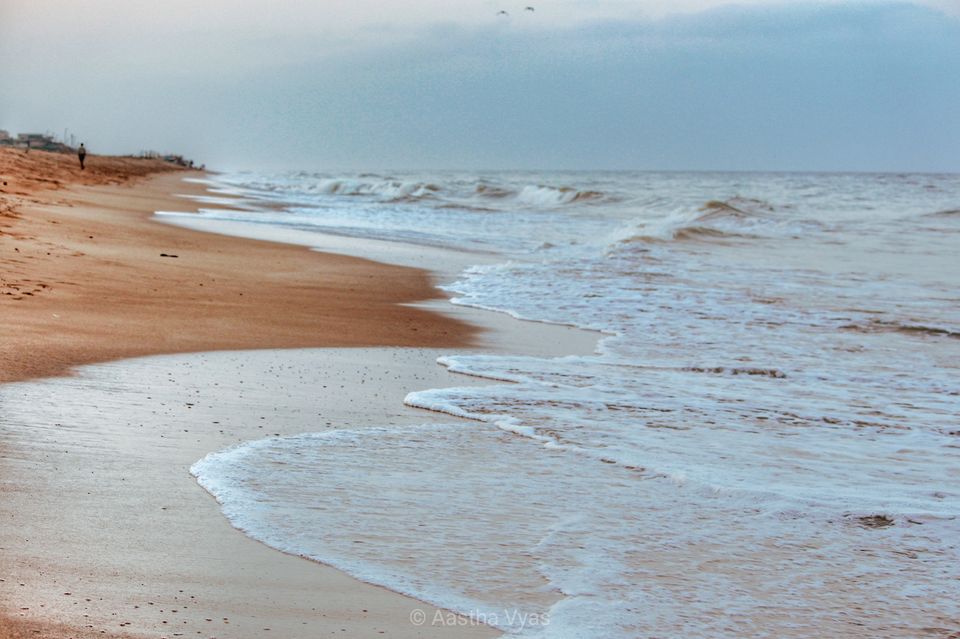 Yes you read it right. 10 km costal highway, that too less crowded and clean.
This place is having spiritual connection. As per folklore, Lord Krishna married Rukmini at Madhavpur after first kidnapping her. This event is memorialized with a temple dedicated to lord Madhavrai and by an annual fair held in the village.
Currently there are two temples of Lord Madhavrai over there on the seashore. One of them was made in 12th century, though it is damaged you can visit it.
Now coming to the main attraction the Beach. This is the best beach I've visited in Gujarat so far. Three words are enough to describe it, Clean, Calm and Beautiful.
We reached there by late evening so, we've visited the beach directly after dinner. And what a mesmerizing experience it was!
When I was a kid I've fond of star gazing, and try to find the patterns from them. After so many years I was experiencing the same. There were no lights on beach so, if you were sitting facing the sea. you can just watch the moon and twinkling stars .
I've been there on morning, noon, evening and again at night. Surely I can visit it again and again. Here are some of the shots
Now you must have a question how to reach there?
The distance between Porbandar and madhavpur is 60 km. Which is the nearest big city, Other wise you can reach out there via Junagadh or Somnath.