We humans think of us as the most intelligent specie in the universe, but are we really? Since the birth of evolution, it has been proven that only Love is the ultimate power. Love heals everything and in the end only love matters. However we still do not value love and instead chase materialistic things.
Clearly we need to be reminded of how we should be leading our lives and for that purpose, God created Dogs. According to me Dogs are one of the most intelligent species who have understood the meaning of life, and only live for Love. They do not need money, or your status or your big house. Well! we all know, all they crave for is Love Love Love.
Every dog is similar, every dog is full of Life and Love. It all depends on how you are communicating with them. It doesn't need a hi breed intelligent dog to understand you. When you be ready to listen, they talk to you!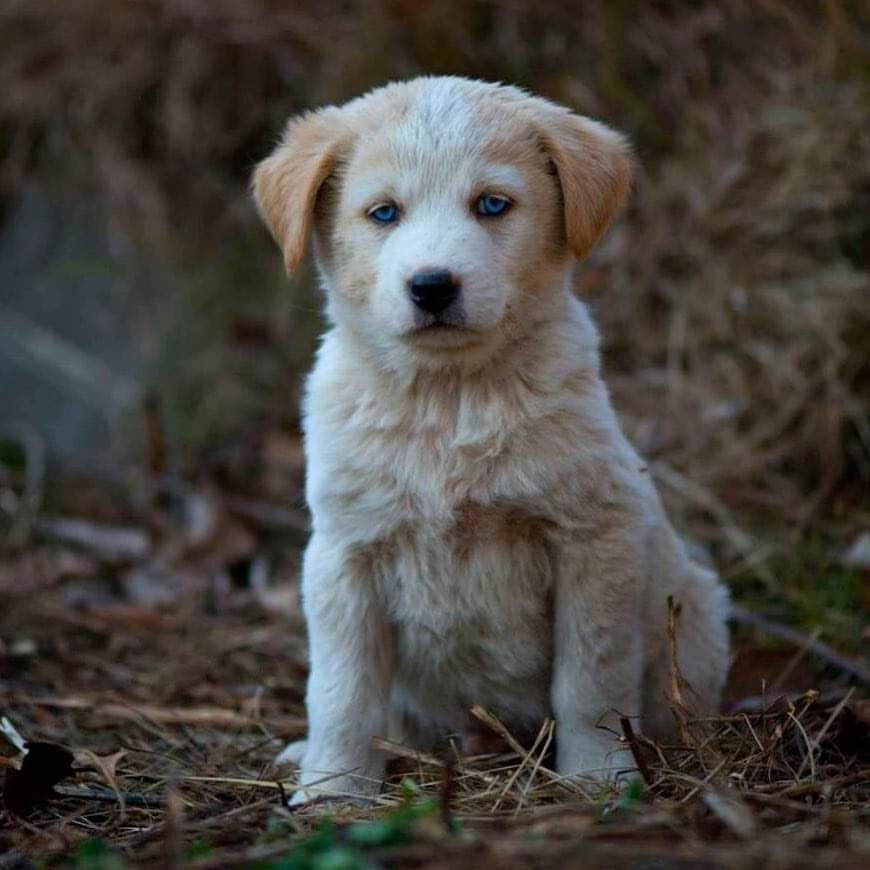 We have somewhat understood the importance of Love and created a place to fulfill that purpose. At AmPm Resort, we not only serve hospitality but also a reminder to humanity through our Lovely dogs. We have an entire team of warriors who protect and love the place, just like we do. Even though everyone sleeps at night, my warriors are always awake to guard the place from unwanted guests. And I mean unwanted guests of all different species from the mountains! These angels not only protect the place but also keep the place alive. With their playful acts all the time, they bring smiles to our faces. Even during the times when we are extremely tired from work. They are always ready to entertain guests and take the stress off with their Pawsitive Love. My warriors teach kids to Share, Love and Respect others. The love inside them is so pure and when they love someone, it directly enters the soul.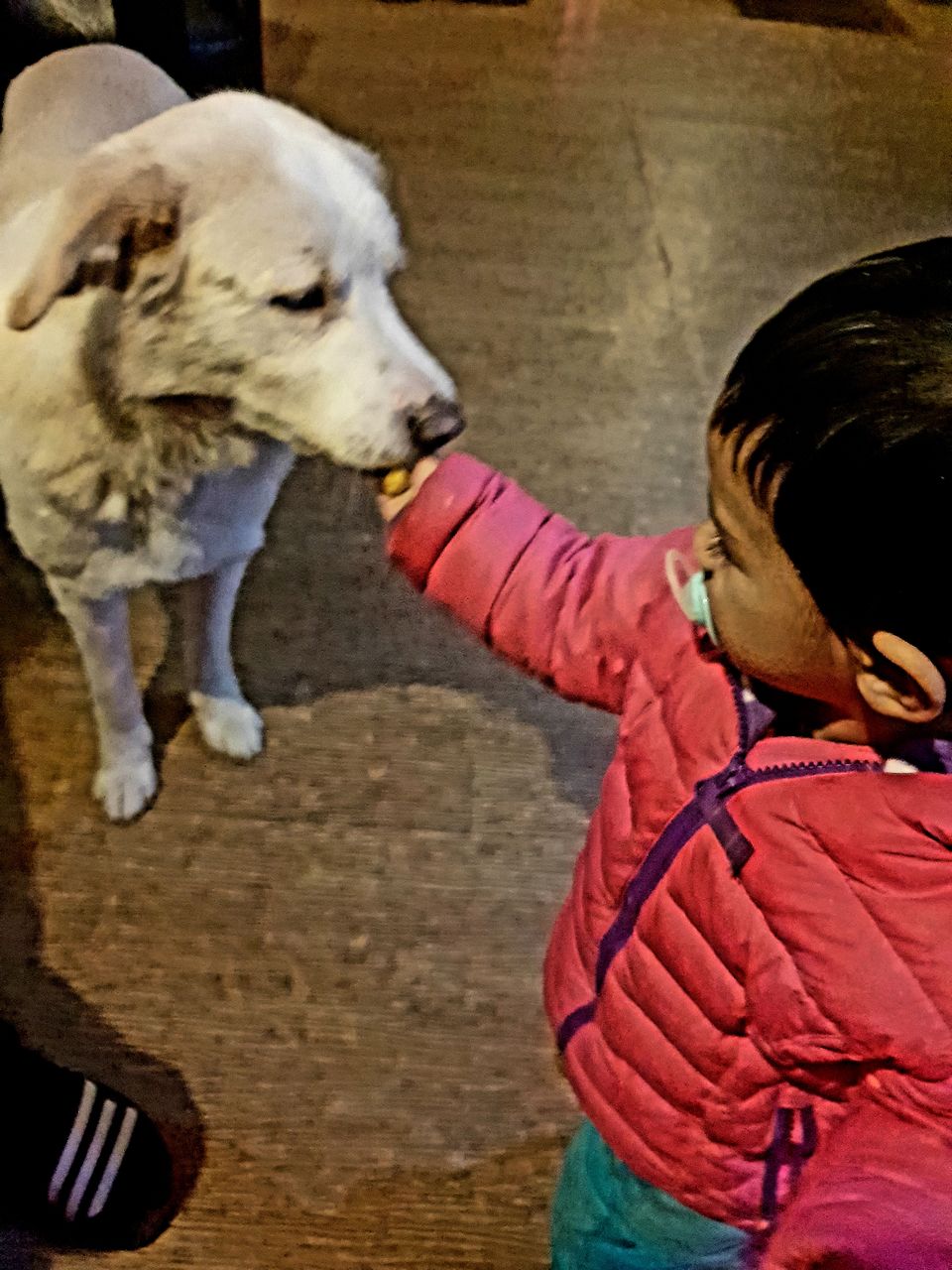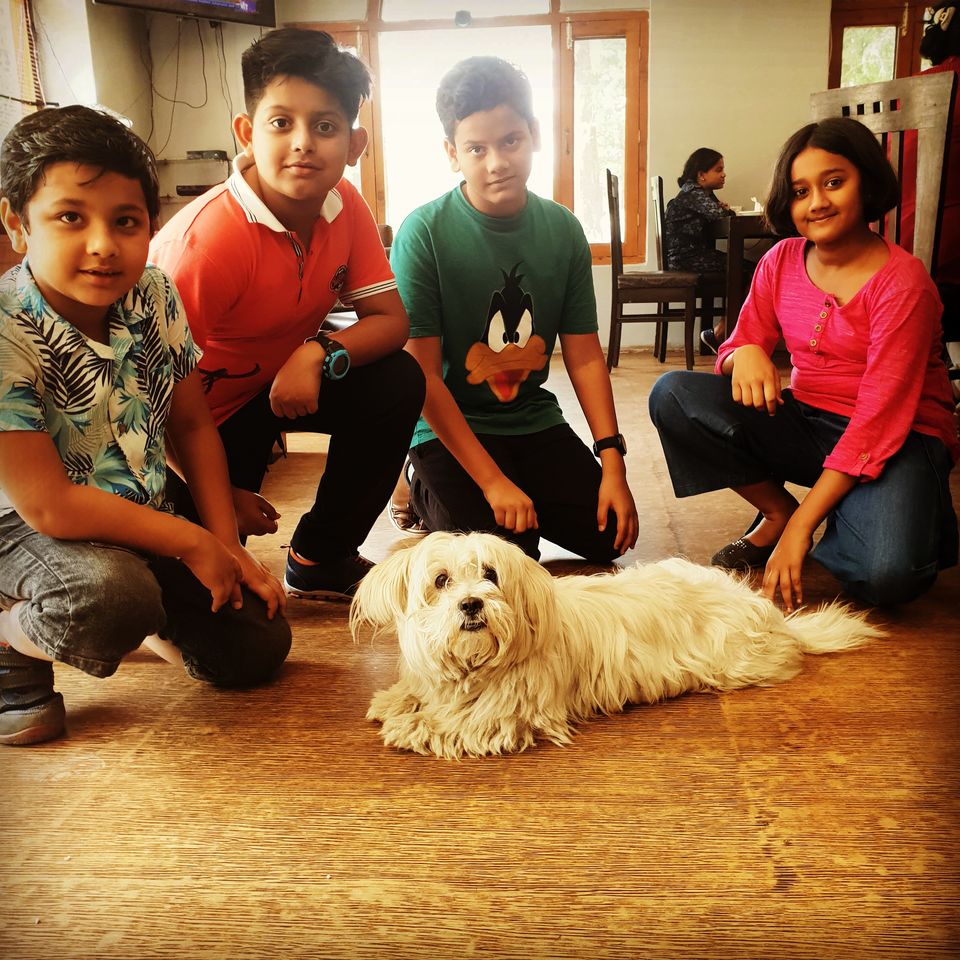 There are definitely snags too of keeping the dogs at workplace. For instance, lot of clients who do not like dogs, denies to enter the premises. Some even tend to leave as they find it disgusting to eat around dogs. Or when my dogs do not like the vibe of any person, they try to warn us by barking on them, the other person gets scared. It is not easy but when we see people and kids being happy meeting my warriors it is all worth in the end. When I see their happy faces while playing in the ground, all four of them chasing each other in an ecstatic mode, a sense of satisfaction arises. Like this is my heaven on earth!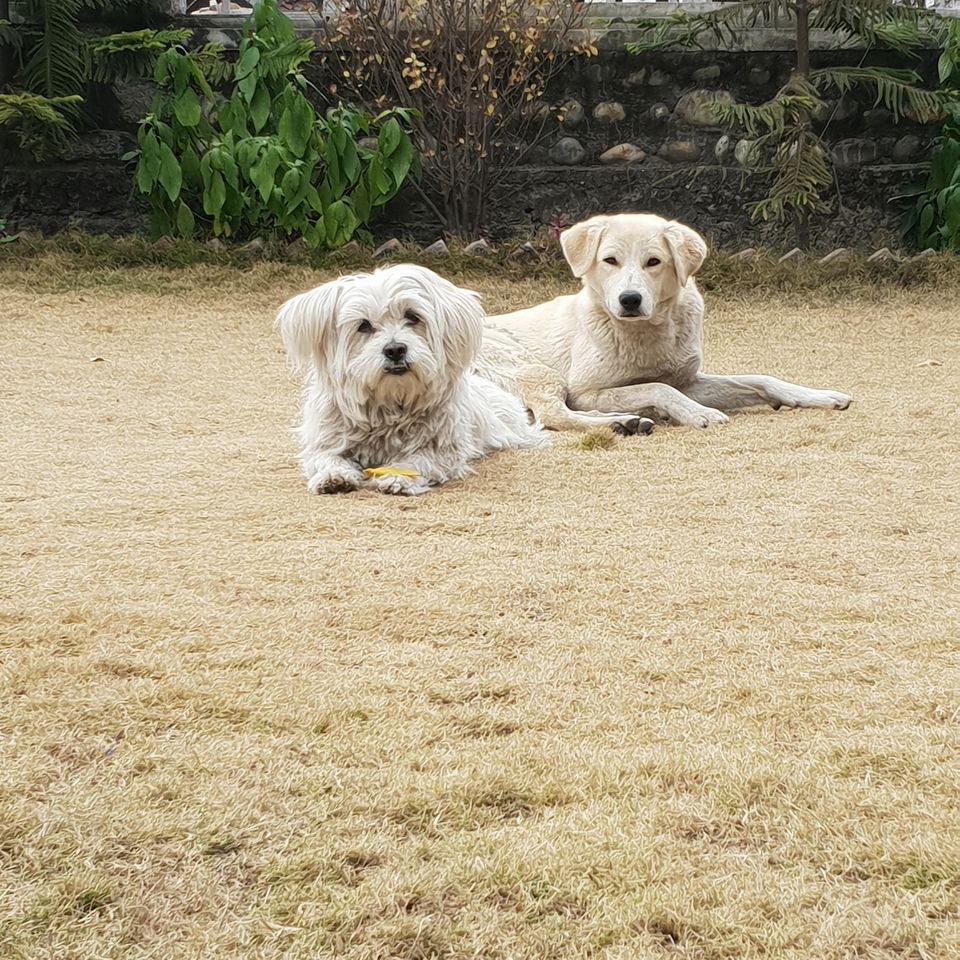 Honestly, people who can not respect dogs, can never understand love, and those people are no where near to understand what we have created here. I do not regret leaving such clients at all, rather I feel unfortunate of those people who cannot understand the meaning of Giving and Receiving Love.
These dogs have taught us to love unconditional and be yourself, even when other people do not understand you.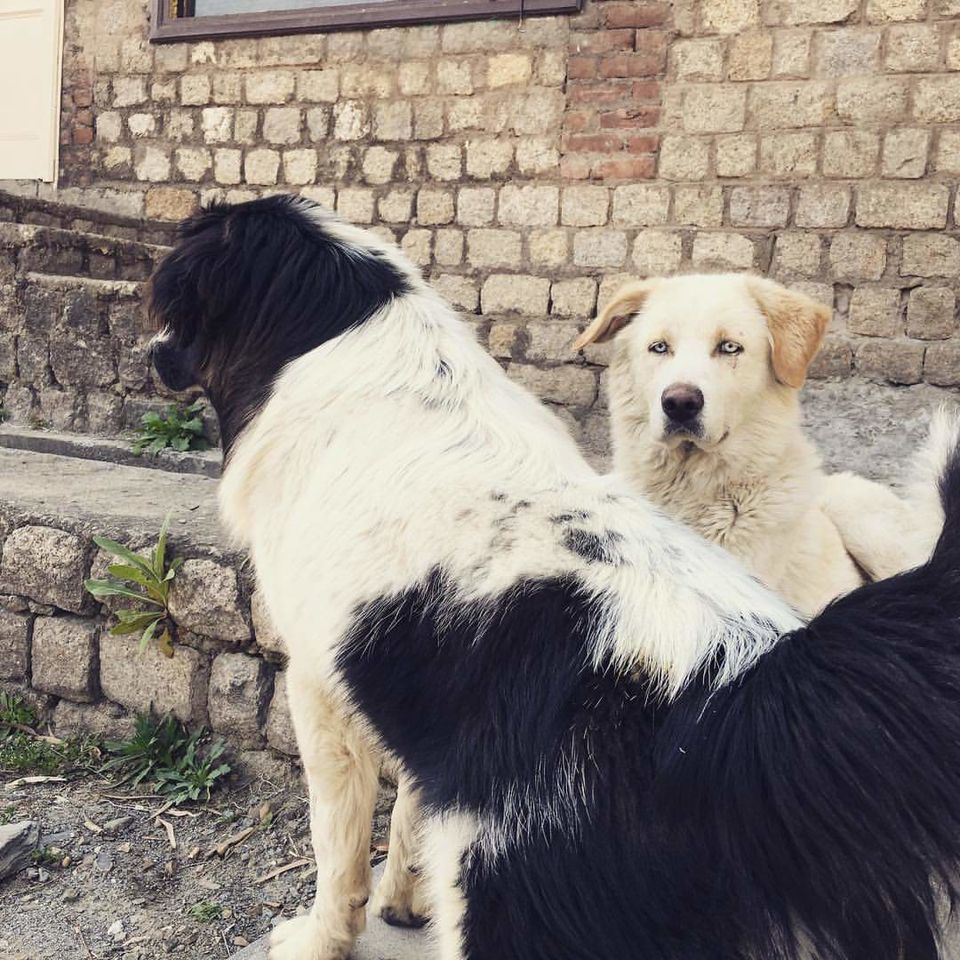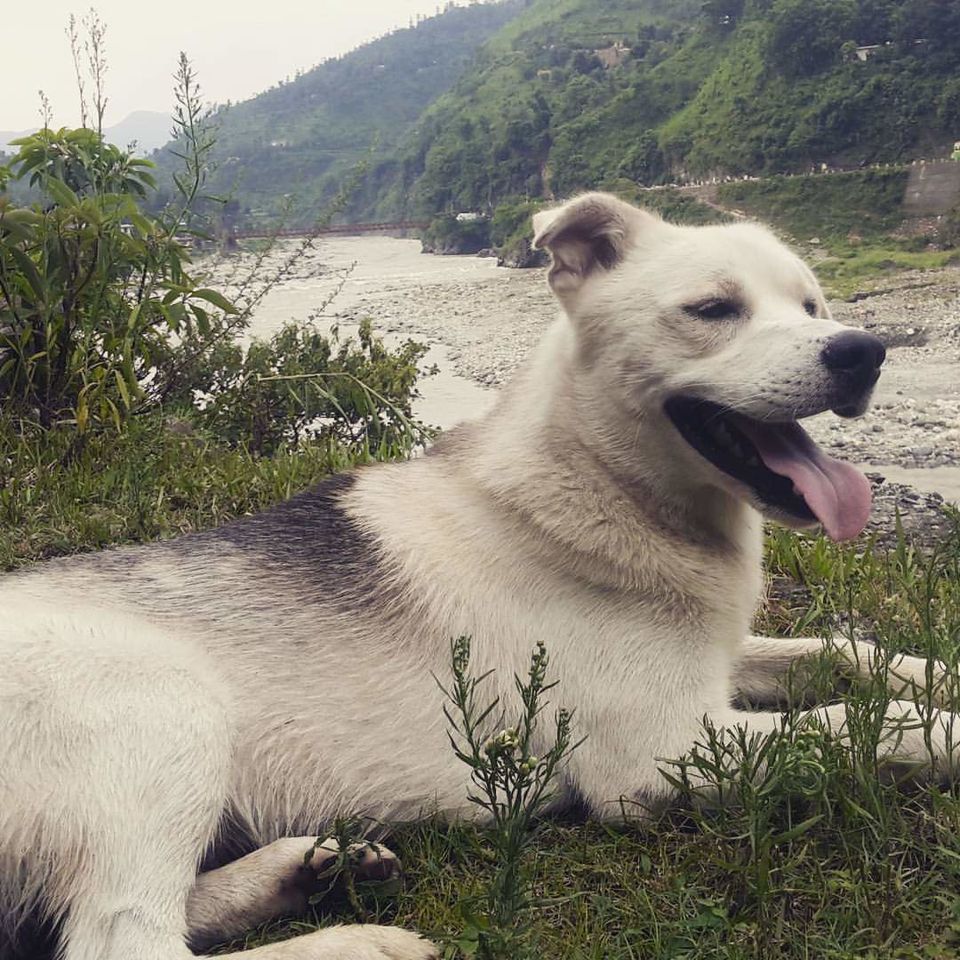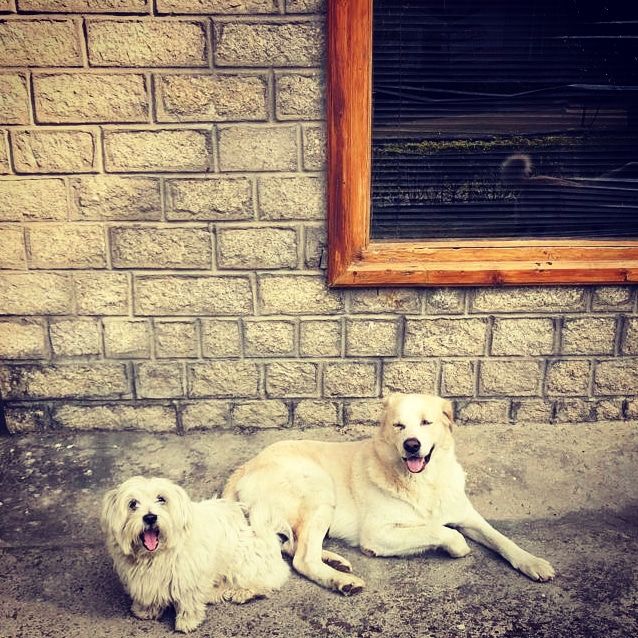 Since beginning, this place have had dogs and few passed away in the mission to make this place Happy & Pawsitive. For now we have four dogs named Sasha(Lhasa Apso), Olie(Himalayan Shepherd), Gracy(Himalayan Stray), Maya(Indie). If you wish to meet these lovelies, and need unconditional drooling kisses, these cuties will be waiting for you at the gate.