Previously we planned a wonderful adventures trip to #Rishikesh and #Tungnath but due to Covid 19 and disaster in Joshimath our trip got canceled.
But though its our first wedding anniversary we have to make it memorable. Then after so many research we decided to explore Odisha. We booked a railway ticket from Varanasi (The place I belong to) to Lord Jagganath's Place- Puri.
So, here our journey starts. :)
Our train reached Puri at approx 1 PM and we headed towards our hotel "Victoria Club" which is located at #Golden Beach. A sea facing room here costs Rs. 3k per night including bf. The experience at hotel was amazing. The lawn here is too good and photogenic. We chosed Golden Beach aka Puri Beach ⛱ especially bcz it's a clean and crowded beach, it's among top 5 sunset Beaches in India and first blue flagged beach . If you want peaceful stay try balingapada or light house beach.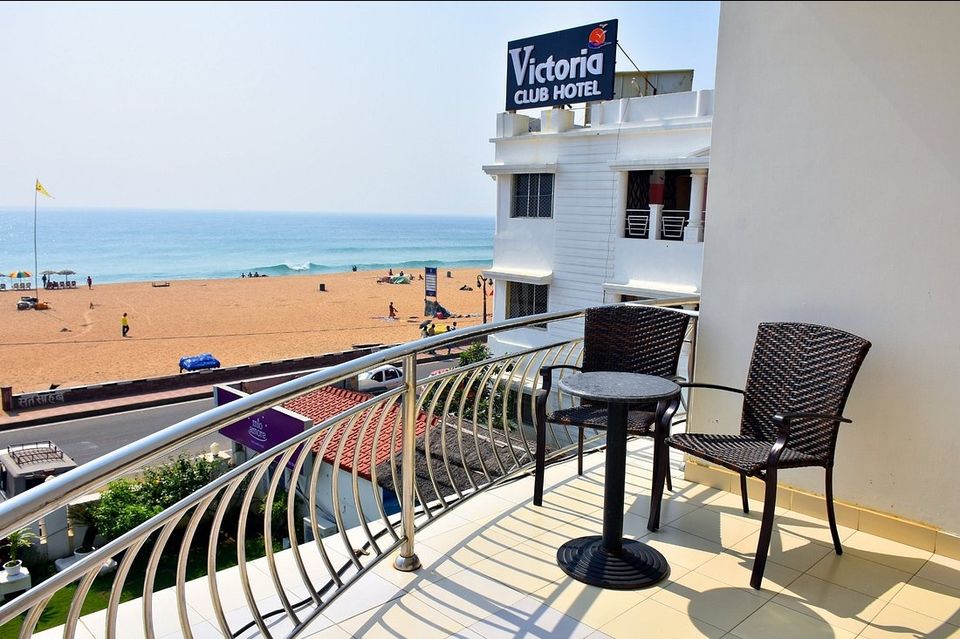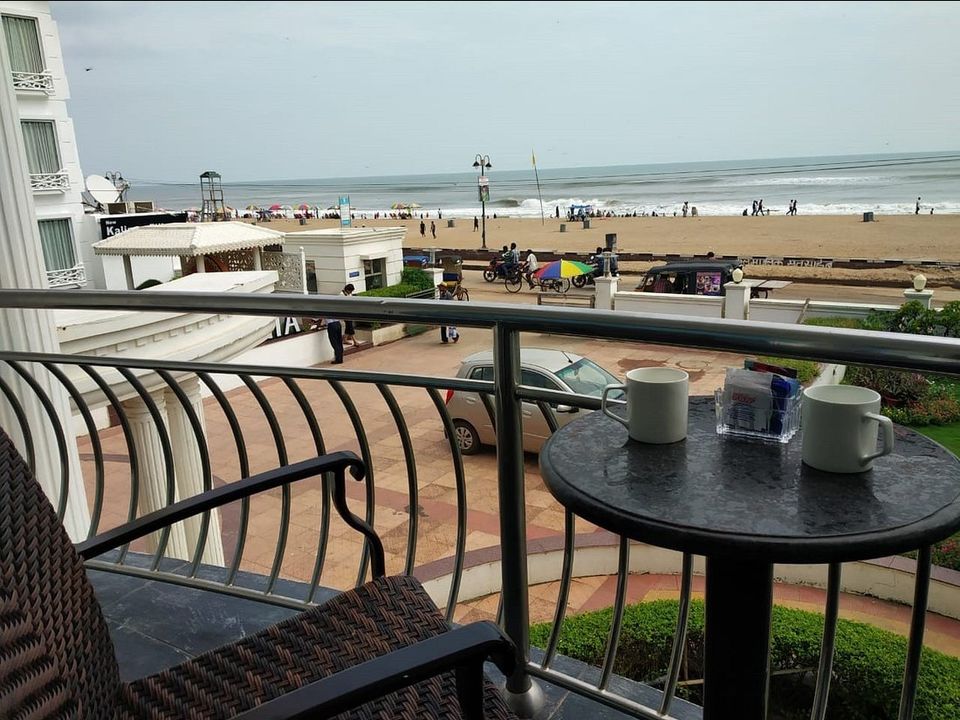 Now we headed towards Lord Jagganath temple which is almost a km from the hotel. The temple is build at ancient 12 century AD and its the real evidence of Kalinga Architecture. We hired a priest out there who facilitated Darshan easily.
P.s: Mobile phone and other devices, shoes and leather items are not allowed in temple though cloak room is available to keep them safely without any charge.
After that we tried famous "Khajli" from #Nrusingha sweet situated near "Singh Dwar" costs approximately 150-200 Rs. Kg. Then we went for some local shopping in swargdwar market.
If you want to try odisha handloom you can visit:
1. Bhima Patra & Co. - Basanta Rd. Near Puri temple. Their price are reliable.
2. Boyanika (Govt. Of Odisha owned) located at Swargdwar Puri. Thet have wide variety of fabrics.
Then we returned back to our hotel and ordered delicious food from Govindas Pure Veg Restaurant- Chakra Tirtha Rd. which was delicious. I suggest you to try it for sure.
Our Day 2 is for Konark. How can one miss Eco Retreat fest being in Odisha.
We took a Private travel bus from VIP road which charged just Rs. 100 and landed us to Eco Retreat place just in 1 hr. Bus headed towards Puri Konark Marine Drive Road which in itself offers beautiful view of nature. You can book private cab from local travel agent it will cost you ₹1500 approx.
Now the Exotic Journey to Eco Retreat begins:
We booked a 1N 2D package there which cost approx 20k for a couple.
It welcomed us so warmly you can see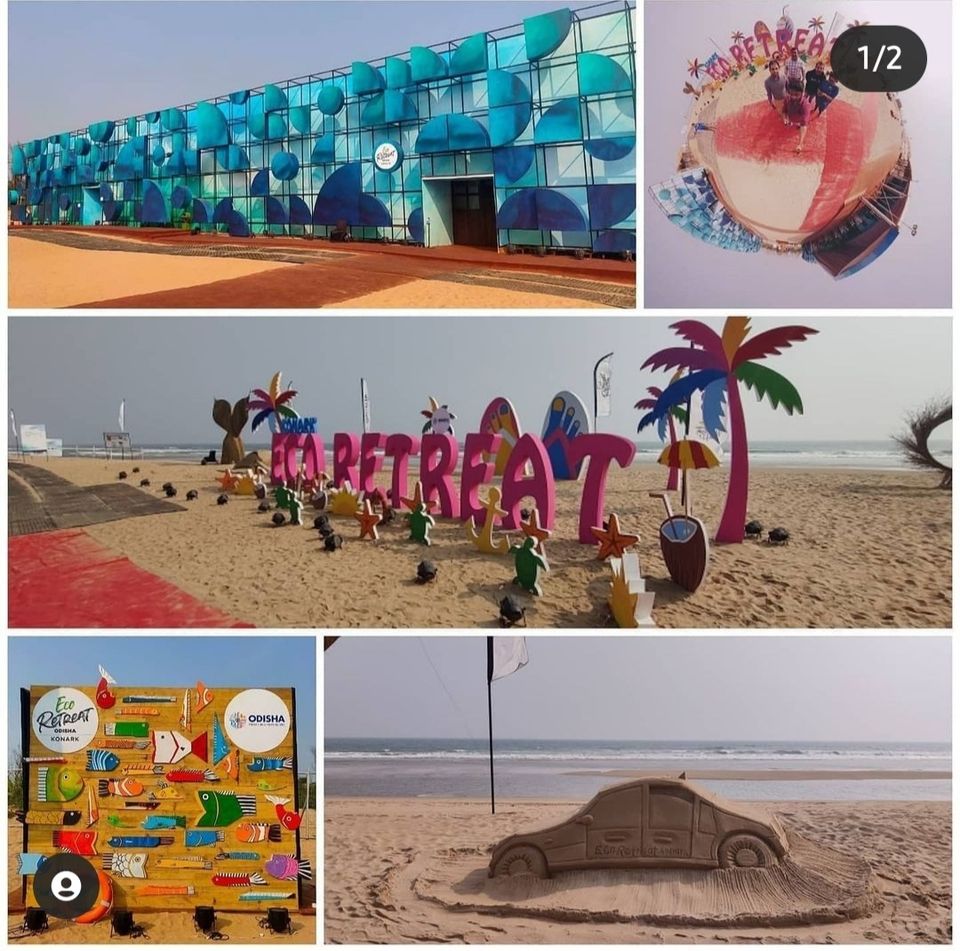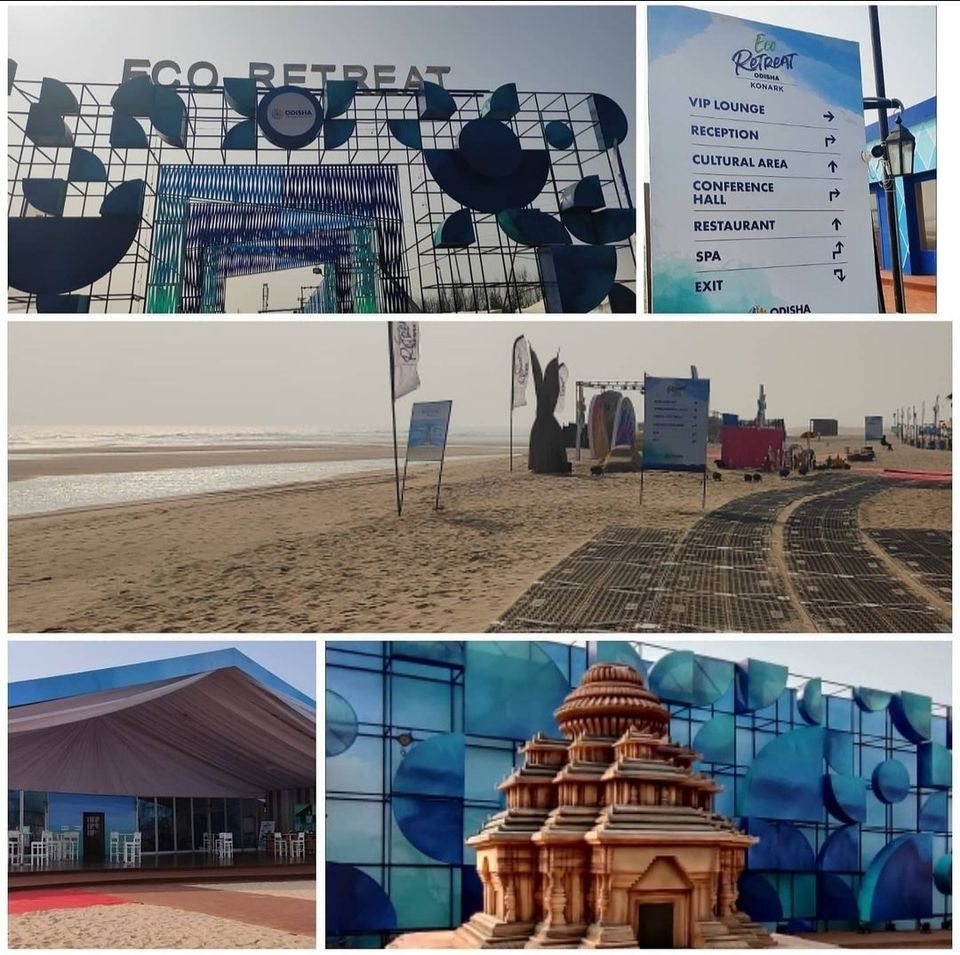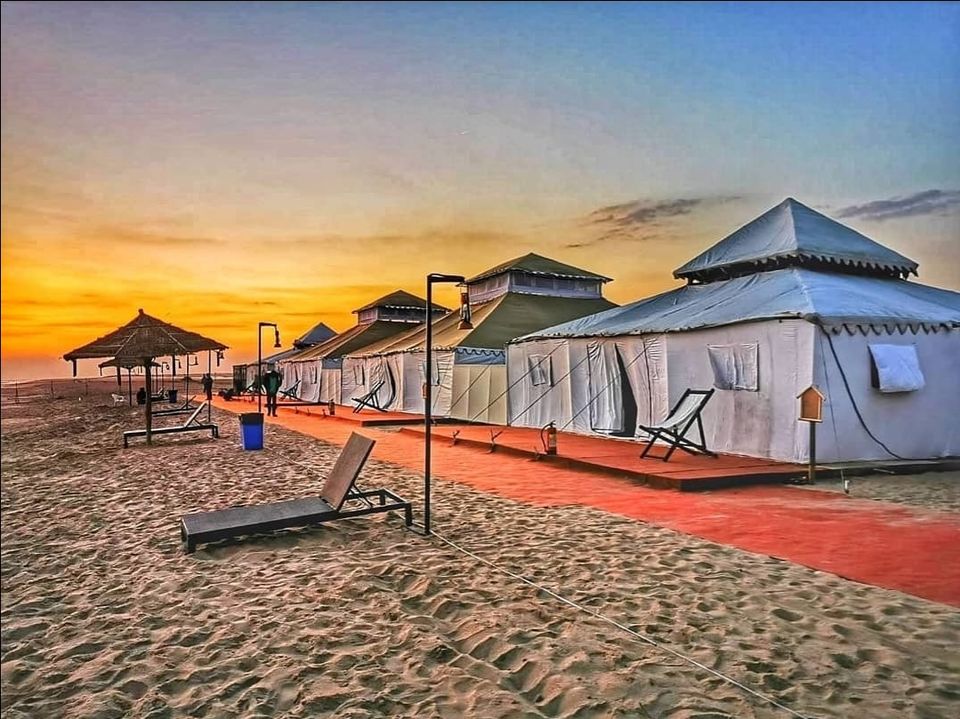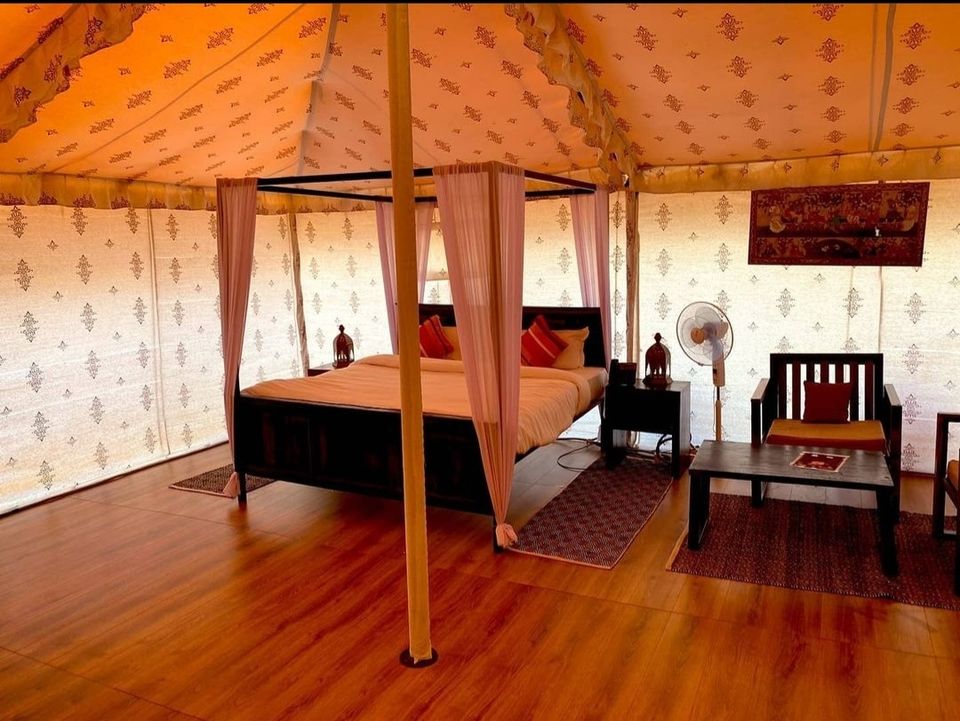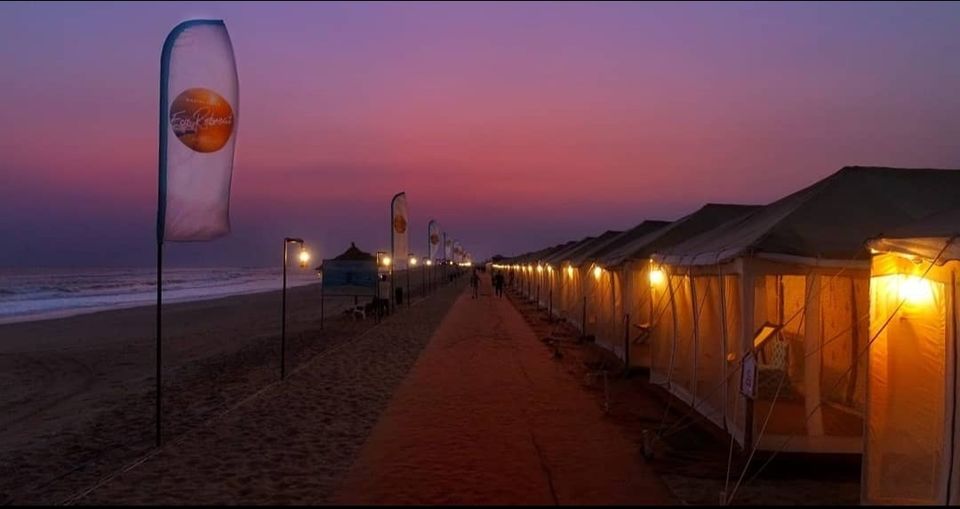 We were taken to sun temple followed by a state level guide. At night this festival welcomed the beauty hidden in the #UnexploredOdisha. #Gottipua dance and many more.💃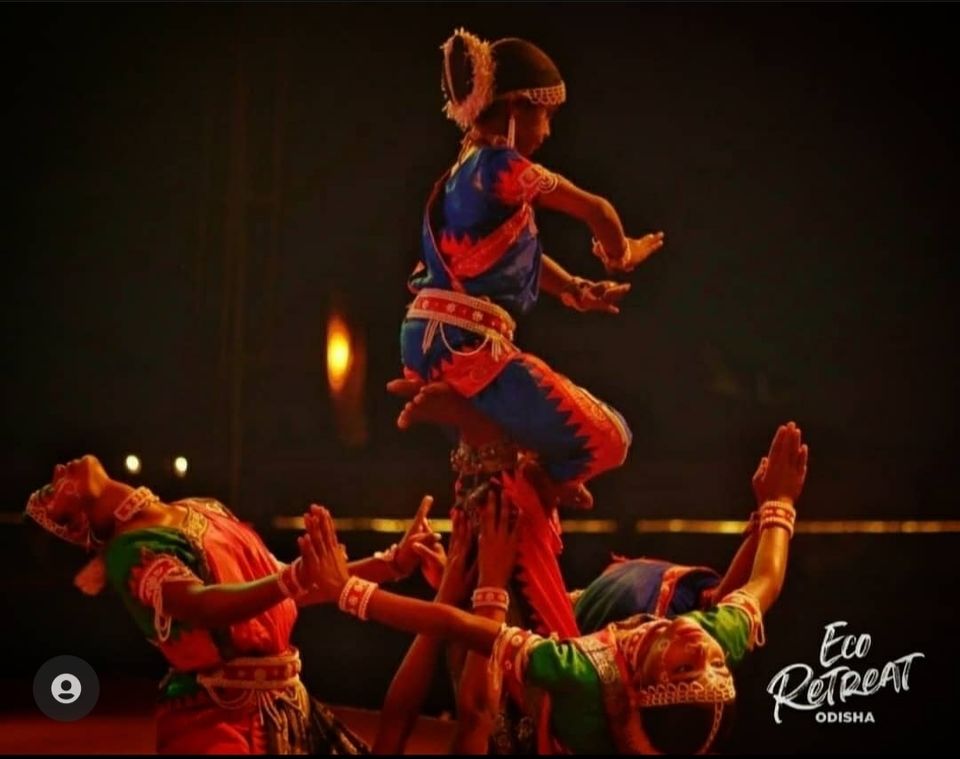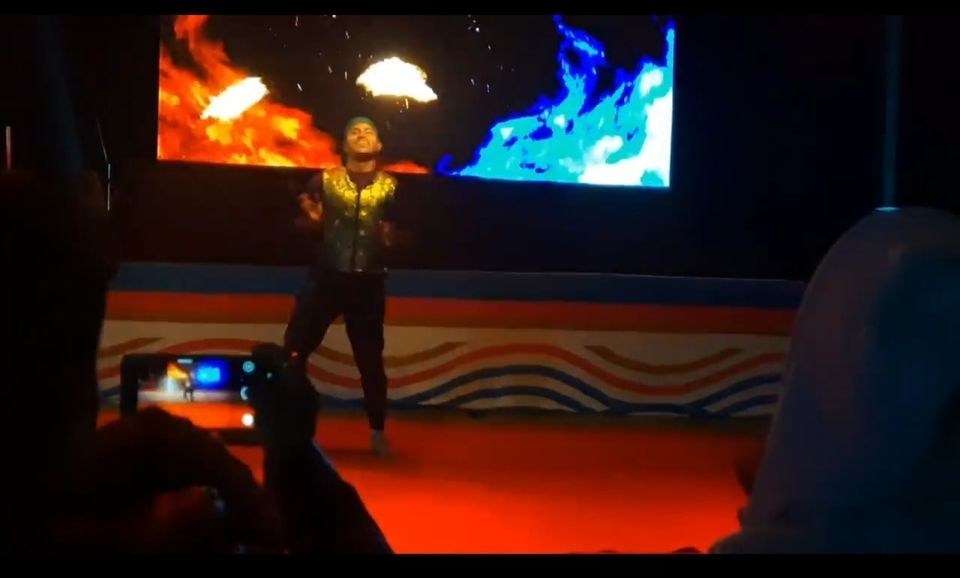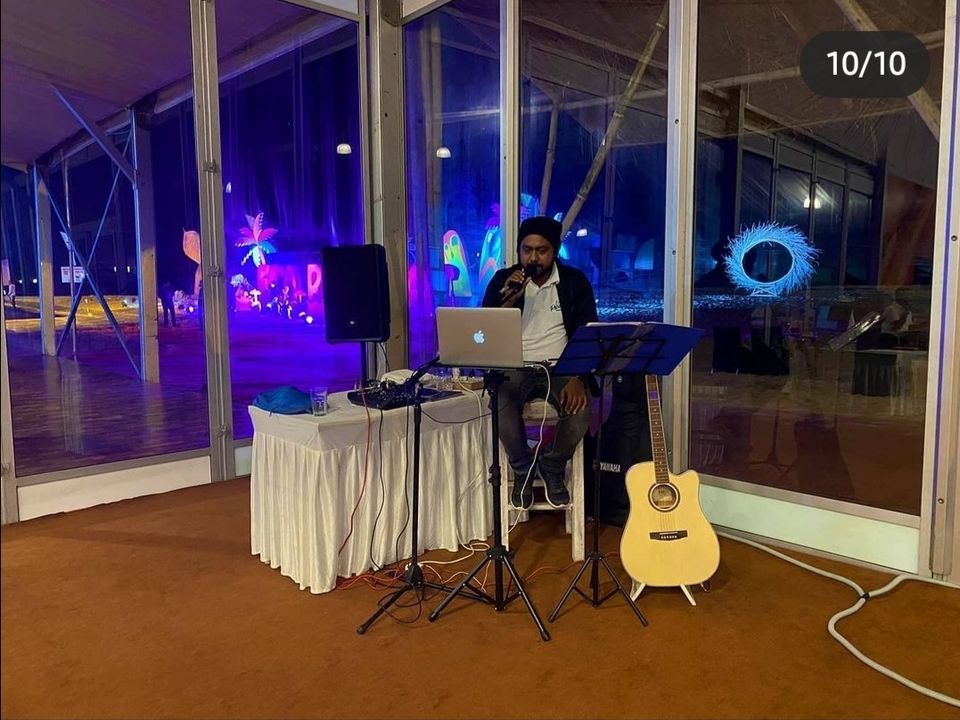 It was an experience like never before.
Next day we did some water sports followed by yoga and breakfast and then check out.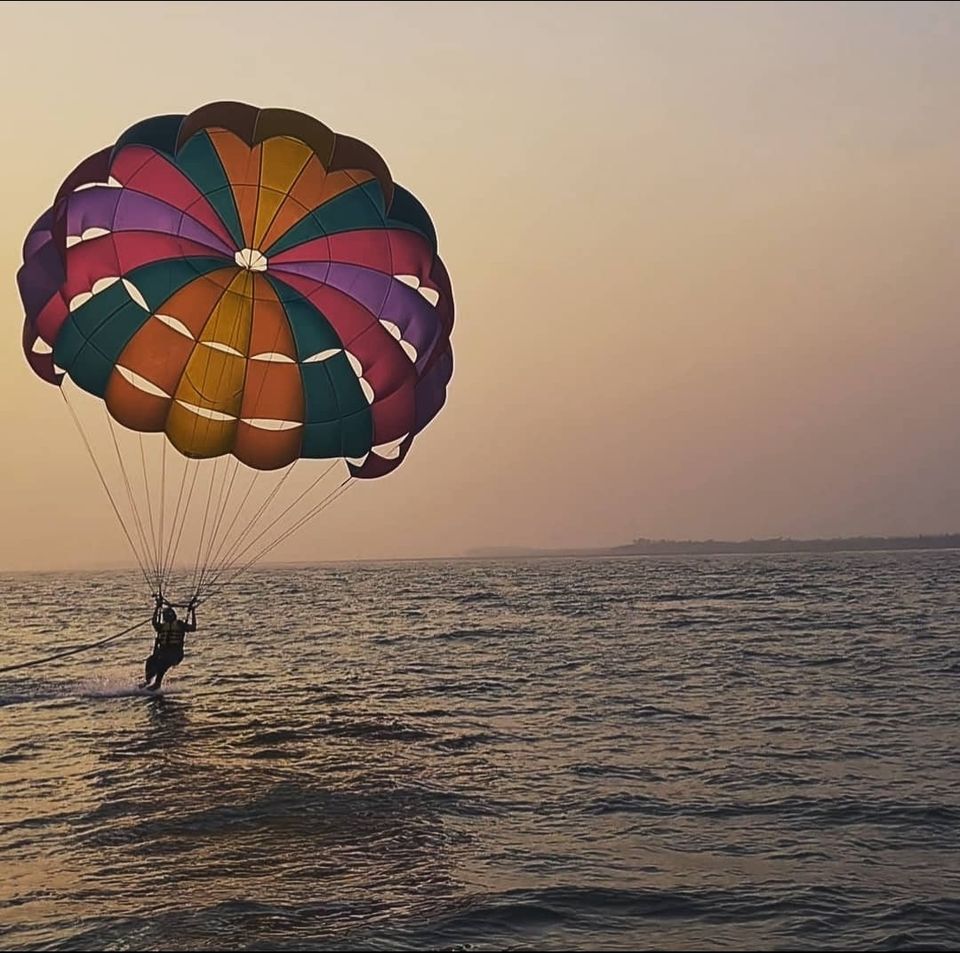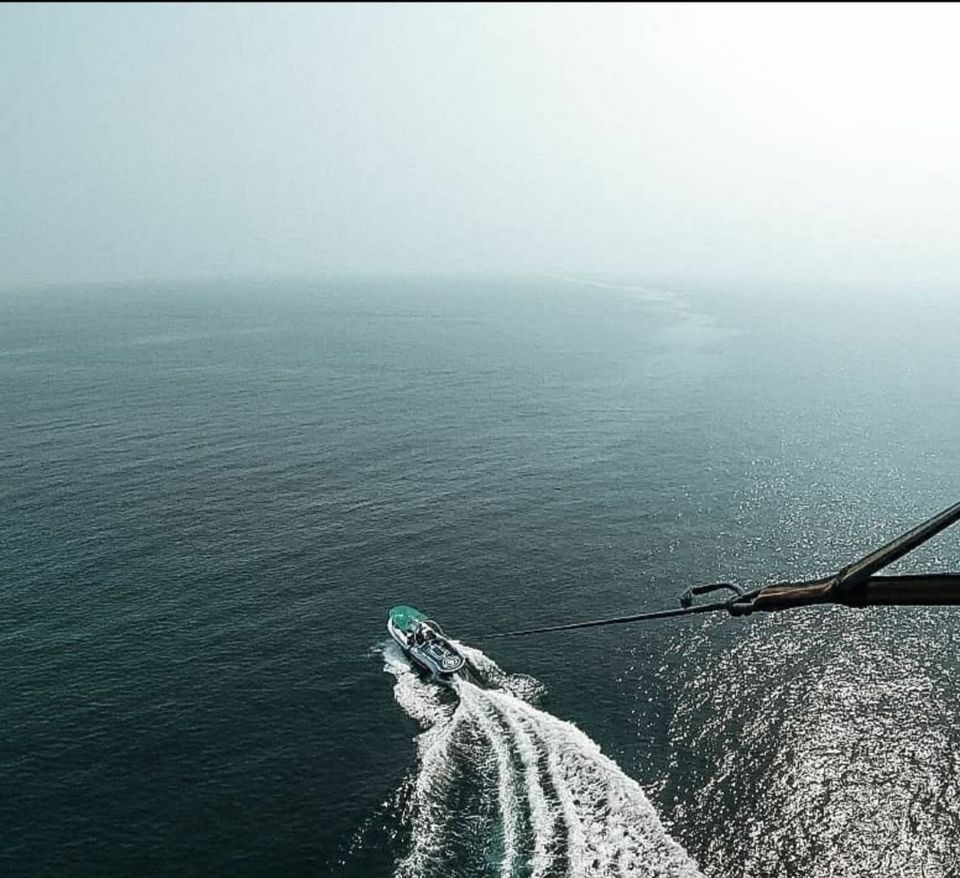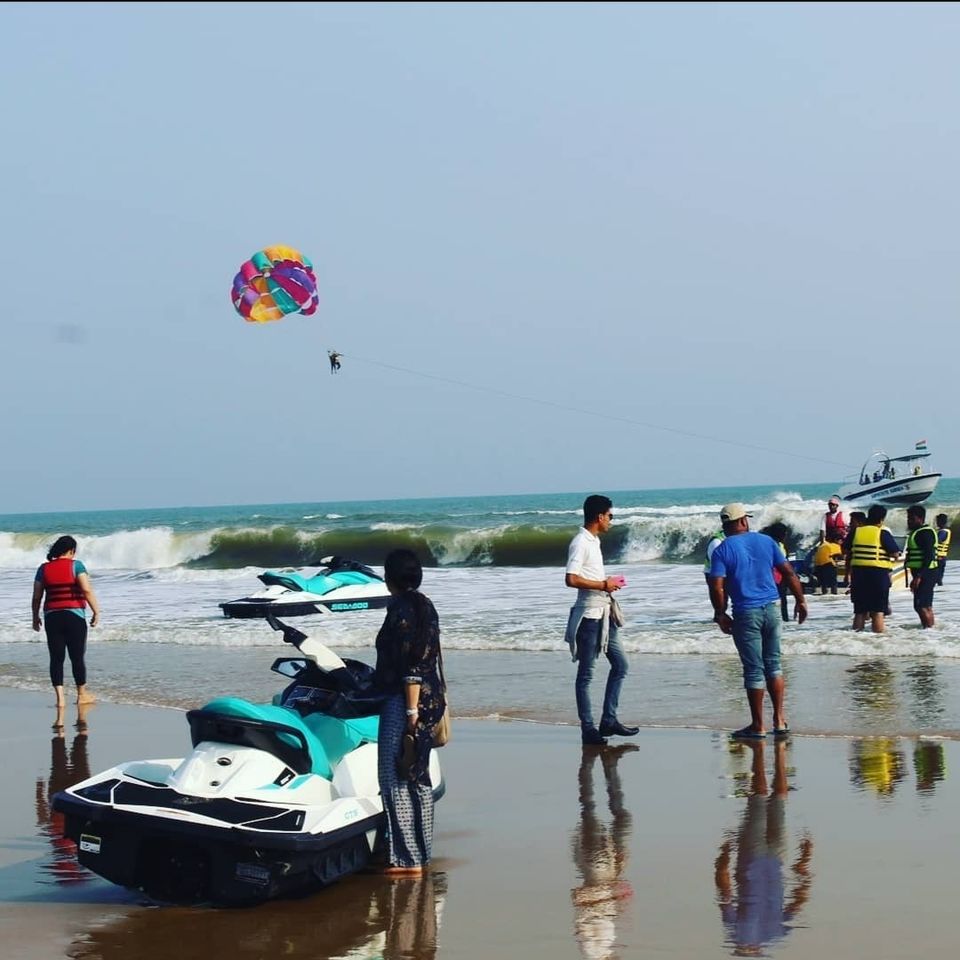 Next day we booked a Cab for sight seeing from Puri which cost Rs. 3500
It showed everything around by roaming throughout the day.
Places visited:
1. Nandan Kanan Zoo
2. Udaygiri
3.Khandgiri
4. Dhauli ( Nice to see light & sound show at 6 PM)
5. Ratnagiri
6. Lingraja temple
7. Rajarani temple
8. Esplanade One (For some shopping)
We headed back to Puri at approx 9 PM and checked in back to Hotel Rumani which provide good ambience, Near to beach at an cost of Rs. 1500 per night. Room are too good here and staffs are also very polite and helpful.
We tried Bengali cuisine at #Bhojohori Manna food was delicious at such a reasonable price.
Our Day 4 starts with watching sunrise at Golden Beach.
We enjoyed the view and took various rides etc.
Then at 9 AM we went to Chilika Lake through tour managed by OTDC Panthaniwas Puri. Rides where comfortable and economical. I am providing you link for that:
https://panthanivas.com/tour/
There we luckily saw Dolphin as they are rarely seen.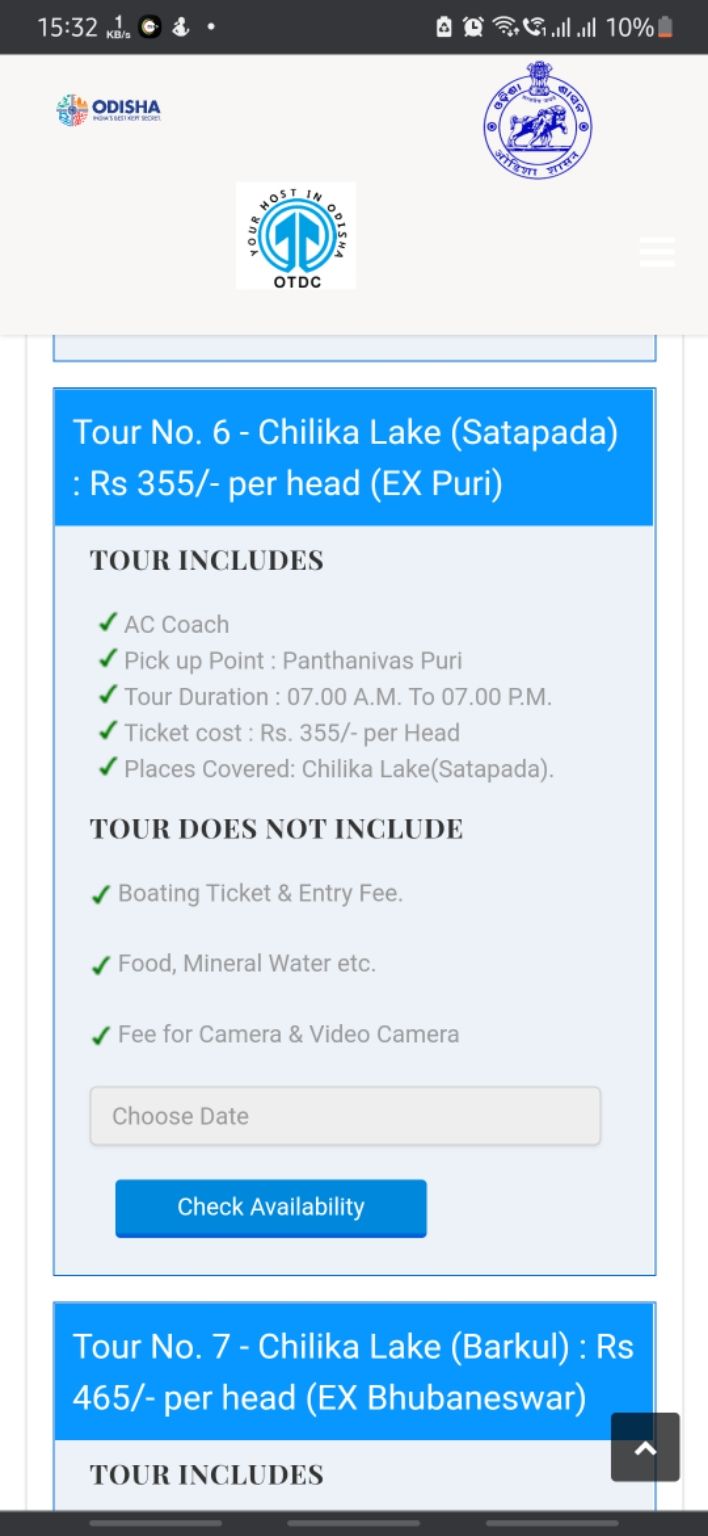 Day started with beach fun. Today we planned to hire a bike on rent which we hired from "MY PURI BIKE RENTAL" https://g.co/kgs/eUgMMd
They charges ₹300 for a 12 hr Fascino Scooty. They were too polite and offered pickup and drop from hotel premise.
We then explored places nearby Puri
1. We went to Raghurajpur Craftsman village where we saw famous #Pattachitra Arts which is made on Palm leaf with all natural colors.
We bought some of art's which costs 1k. It's 10 km from Puri.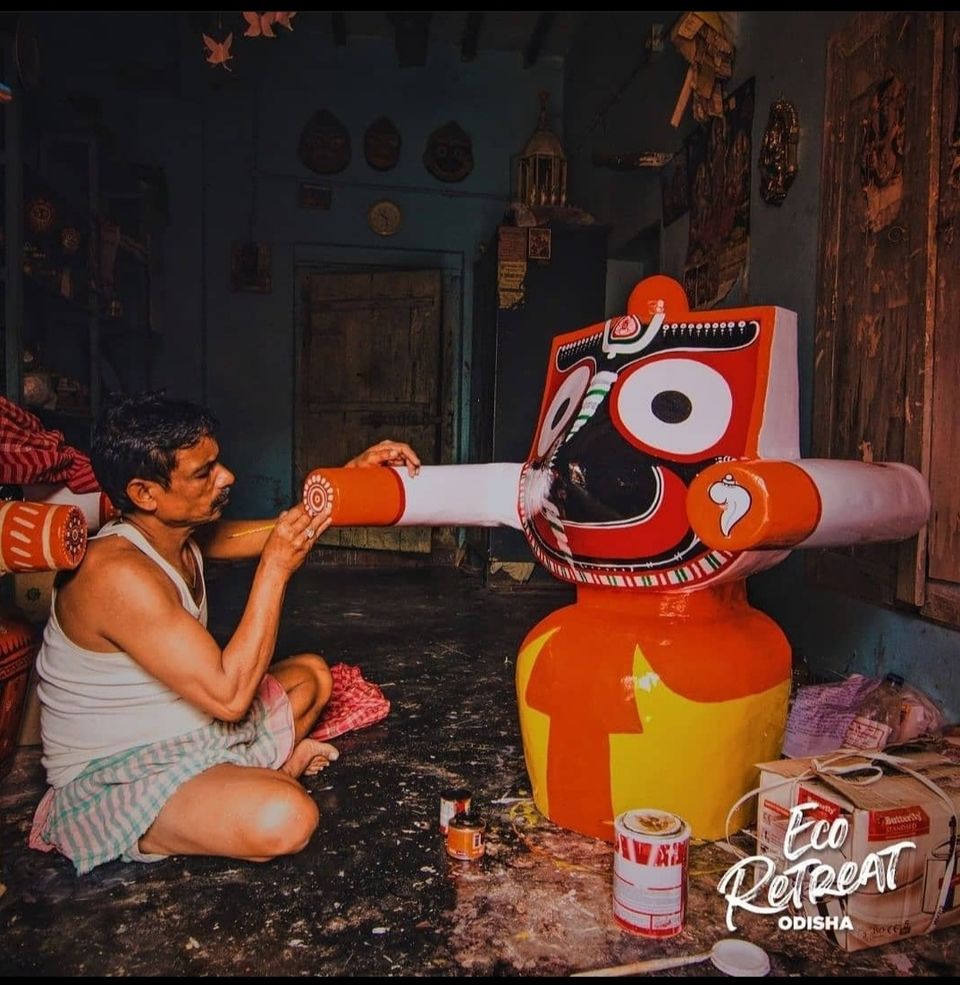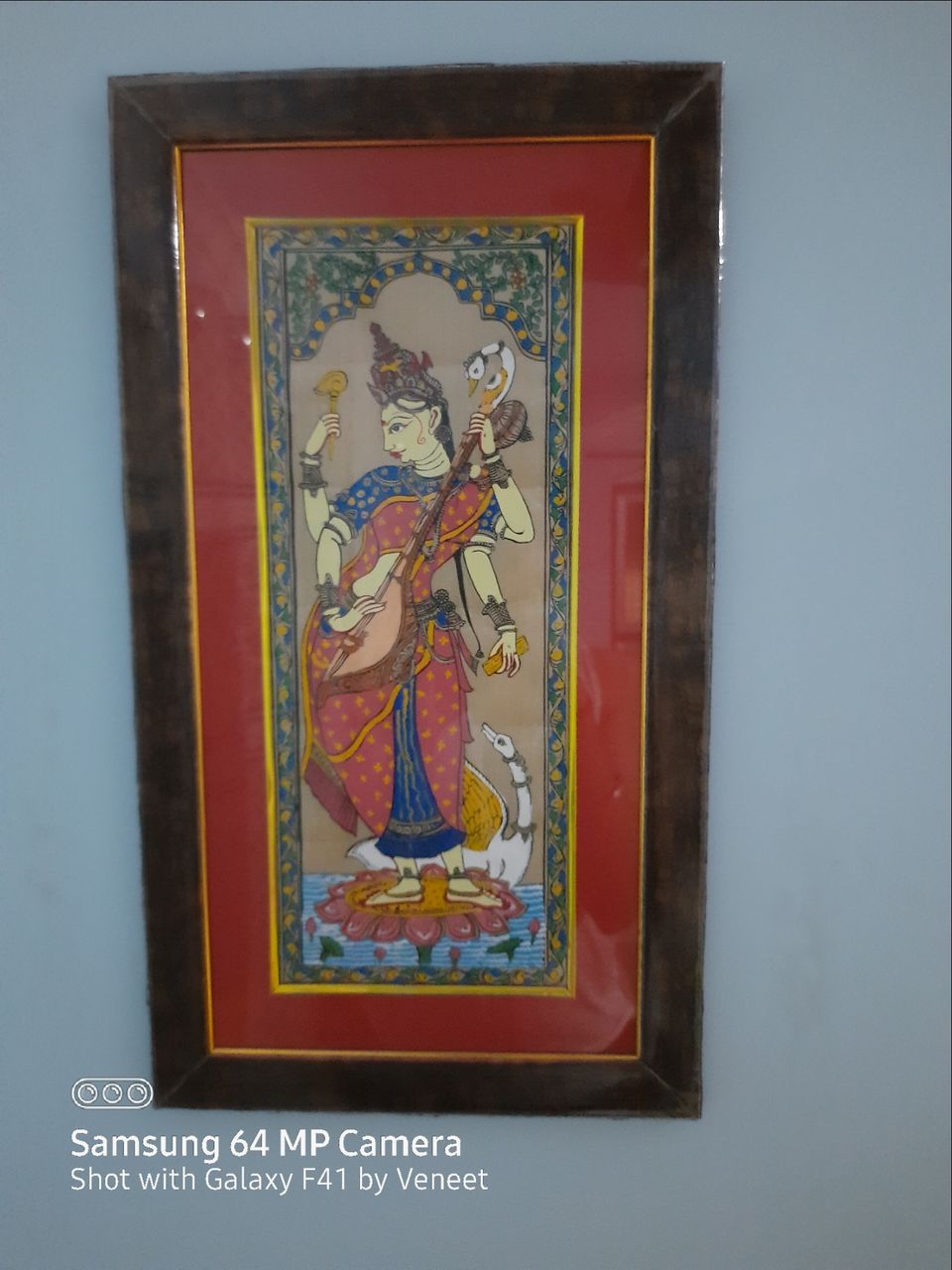 2. Then we headed towards another Craftsman village Pipli which is about 25km from Raghurajpur Village. There people are skilled in making handicrafts especially ladies bag and other decorative items.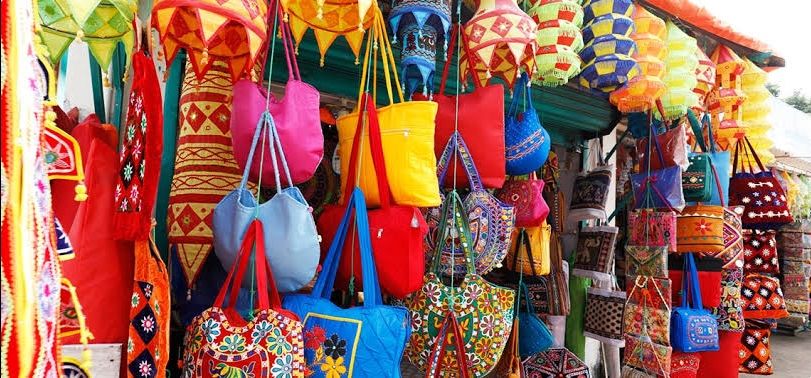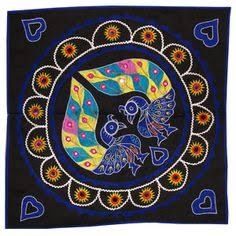 3.Then we headed towards Pahala famous for its Pahala Rasgulla Known for its delocious sugary flavour. More than 100 shops in the village makes only Pahala. It's 30 km from Pipli village.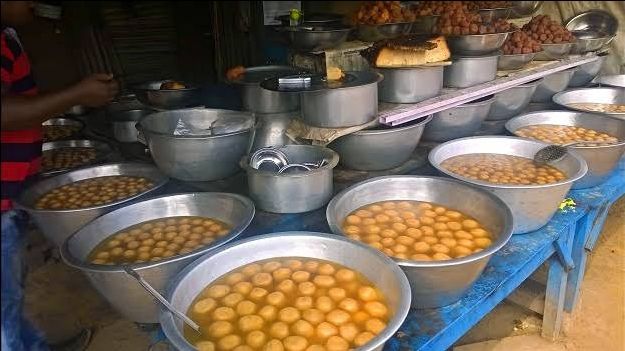 Now we headed back to Puri followed with famous Odia lunch at Restaurant Dalma located at VIP Road, Puri.
We then visited Sudarshan Patnaik Sand Art Museum in Puri. One the eve of our anniversary we contracted a sand artist to engrave our Pic on sand. He tried his best but he was not a pro. We don't look like that 😕.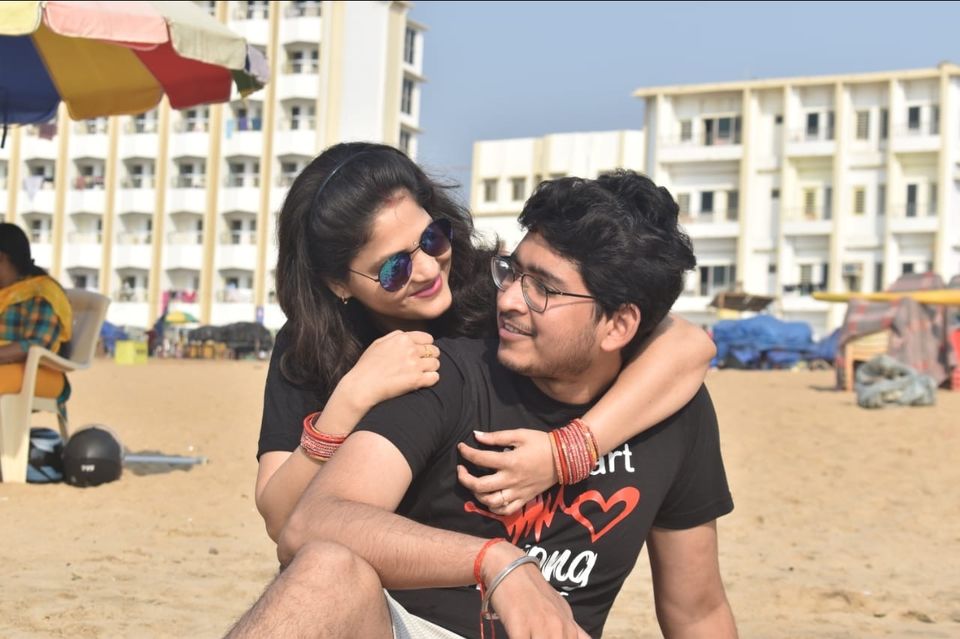 Then we visited various temples in Puri which has there own unique ambience.
1. Gundicha temple (Known as destination if Lord Jagganath during RathYatra Fest)
2. Lokanath temple (Famous Lord Shiva temple) 3. Baliharchandi Temple (It offers perfect scenic spot during sunset).
And then once more at Lord Jagganath's Temple. What a eternal peace one get's there none can even explain it.
Lastly we had beach fun and tried some Beach Foods at that's our journey to #Exotic Odisha
This was my 5 days journey to Odisha.
Some important details which can help you plan your journey:
Hotels:
1. Victoria Club - Cost approx 3000 per day
2. Romani- Costs approx 1500 per day
3. Shakuntala - Costs 2000 per day approx.
4. OTDC Guest House
Rentals:
1. My Puri bike Rentals
2. Zoom cars bhubneshwar
Sweets:
1. Nrusingha Sweets (Swargdwar)
Eateries: (Vegetarian)
1. Agarwal Pure Veg Restaurant (Grand Road & VIP Road) they offer delicious breakfast too.
2. Govindas Pure Veg Restaurant ( Chakra Tirtha Rd.) Offers great taste.
3. Vithal Kamats (Sea Beach Road) food is good but takes longer waiting time.
4. Zaika ( Chakra Tirtha Rd.) Delicious food and excellent service.
5. Dalma (VIP Rd.) for Odia Dishes.
Tour & Travel:
1. Panthaniwas Puri Tour Packages.
Shopping:
1. Swargdwar Market for ladies clothes and arts.
2. Bhima Patra & Co. For Odisha handloom at wholesale price.
3. Boyanika.
4. Sea Beach stalls.
If you want any guidance or in case of any query you can freely contact me Veneet- 9559712371 or DM me on (Insta I'd- Balliatic_lion).
Thank You.