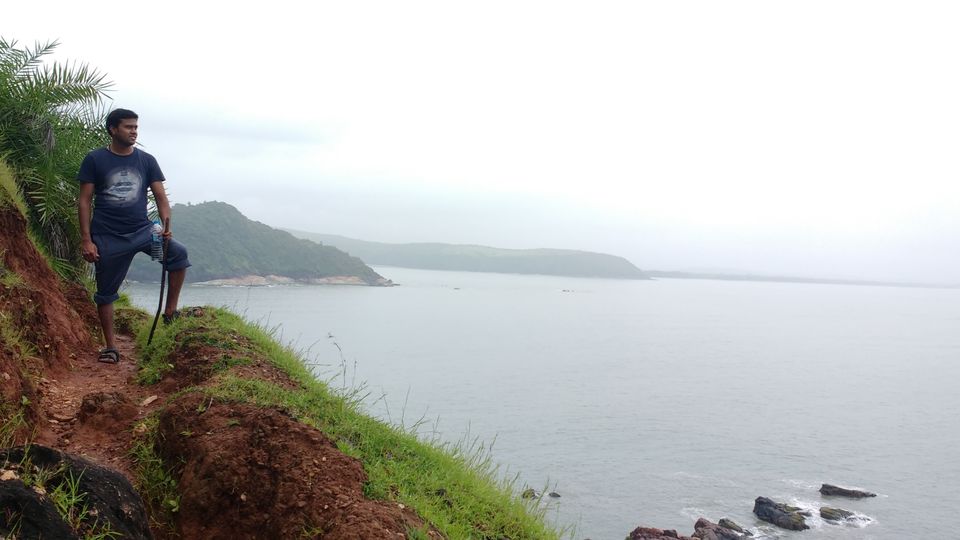 Sitting comfortably, next to it's elder cousin Goa, is the beautiful town of Gokarna. It only has a handful of beaches, but hey how many do you really need? So this weekend (If you live in Mumbai, Pune, Hyderabad or Bangalore) ditch that expensive flight to the ever crowded Goa and Go Gokarna. For me it was on overnight bus travel (some 11 hours) from Bangalore, with my friend, this ideal Sharma ji ka beta :)
When I woke up, our bus had already entered Gokarna, and was meddling its way on the narrow streets, sorrounded by lush green areas, huts, markets, everything united into one by this thin, mesmerizing mist all around. Lying down on my sleeper seat, my head was continuously up, neck stretched, trying to get every glimpse of the serene tranquility all around. The bus was parked at the main bus stop at 9 AM. We caught an Auto and headed to OM beach. The beach is well hidden from the city, behind a hill, giving it an atmosphere of its own in a way. Our auto finally began to ascend and we knew we were close to our destination :)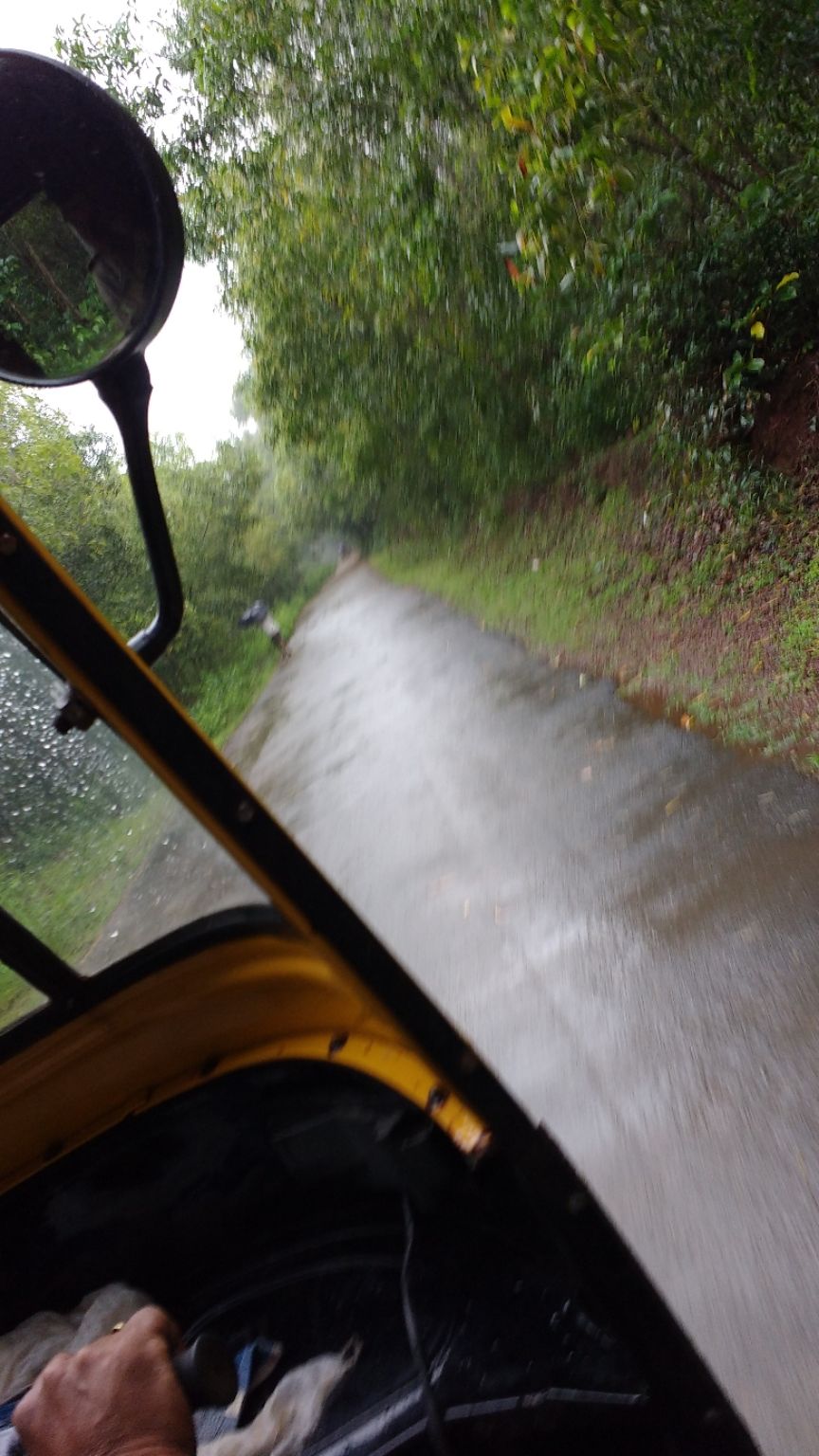 Our ride stopped where the road turned around at the top of the hill, we could see a stairway going down at the turn and were more than happy to start the journey at foot. The stairway starts with this signboard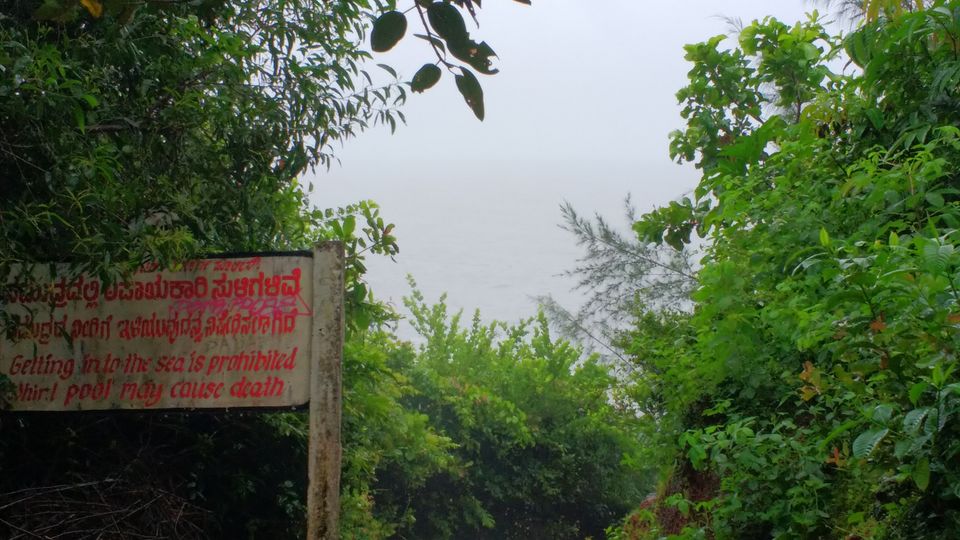 The currents at this beach are happazard, probably due to rocks sitting near the beach, so no swimming hear. However the rocks make for great seats and amazing views :)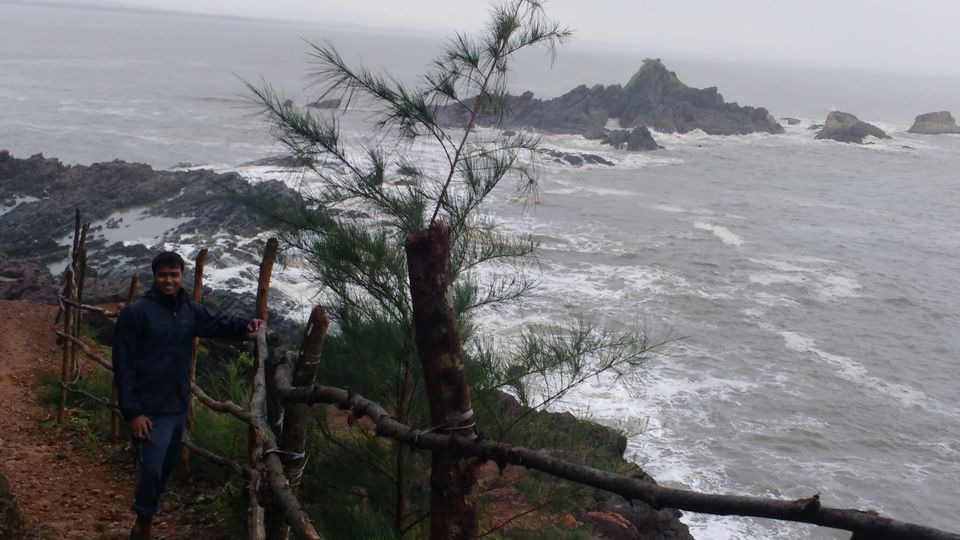 We went downstairs and settled into the first restaurant at the shore. Ocean view breakfast was in order. The hill that guards the OM beach is covered with a decently dense forest and is perfect for cottages that mushroom in between. We found a room, dumped our luggage and headed out for a trek (OM beach has an amazing mountain side trek, no too long, not too hard, just perfect).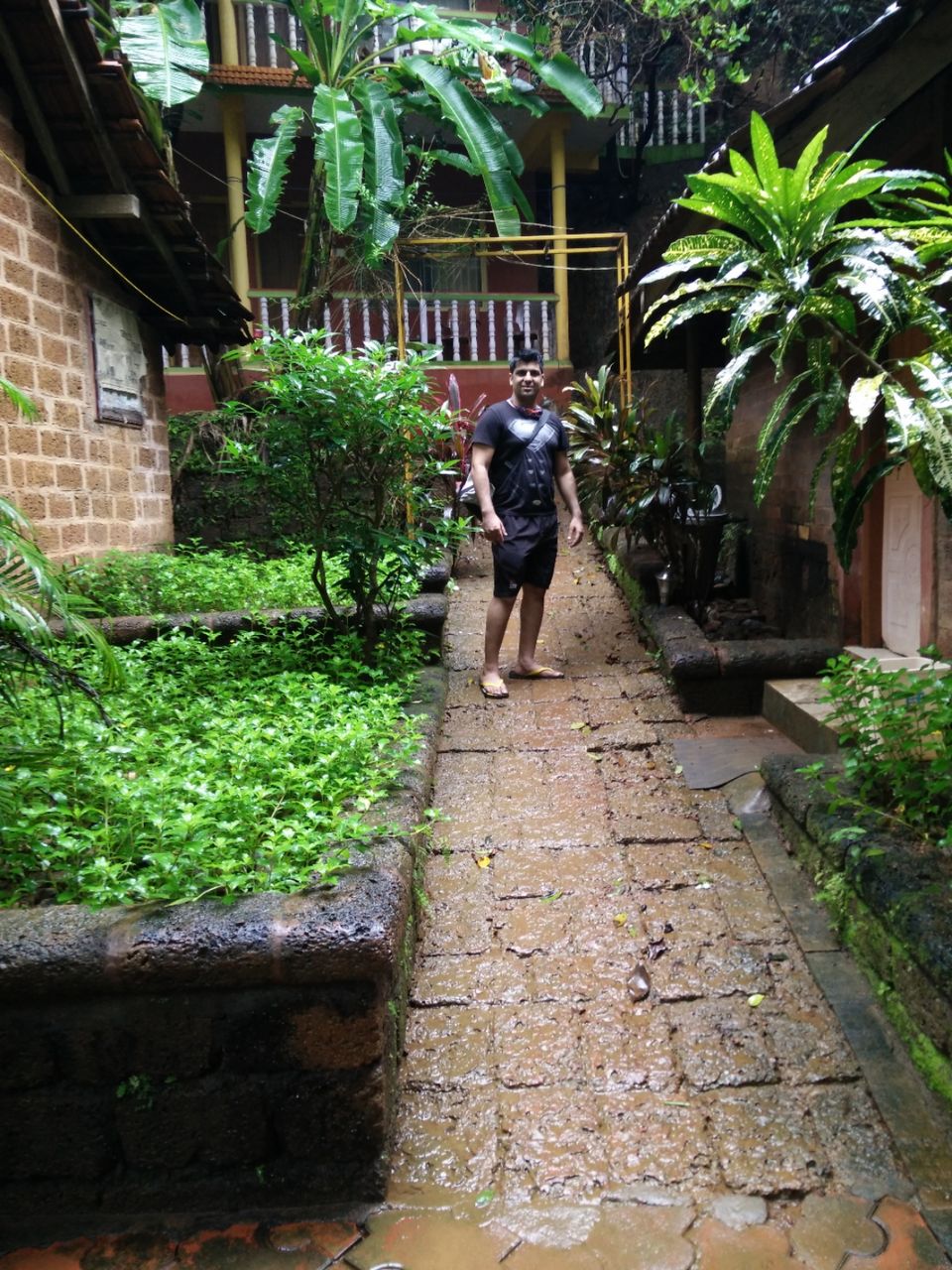 We went in the month of September, so the season had not started. It used to rain at times, but so what, we got the beach to ourselves, well almost :)
OM beach is long, two curves attached to each other making it look like the symbol for OM, hence the name. It has rocks cutting the water making it frothy and aggressive, it has plain sand fields to run on, it has mountains, everything. As we were walking towards the other side of the beach, from where the trek to Half Moon beach starts, we saw some kind of a canal, feeding fresh water into the sea, and a small bridge, behind which was a cafe. Lunch time :)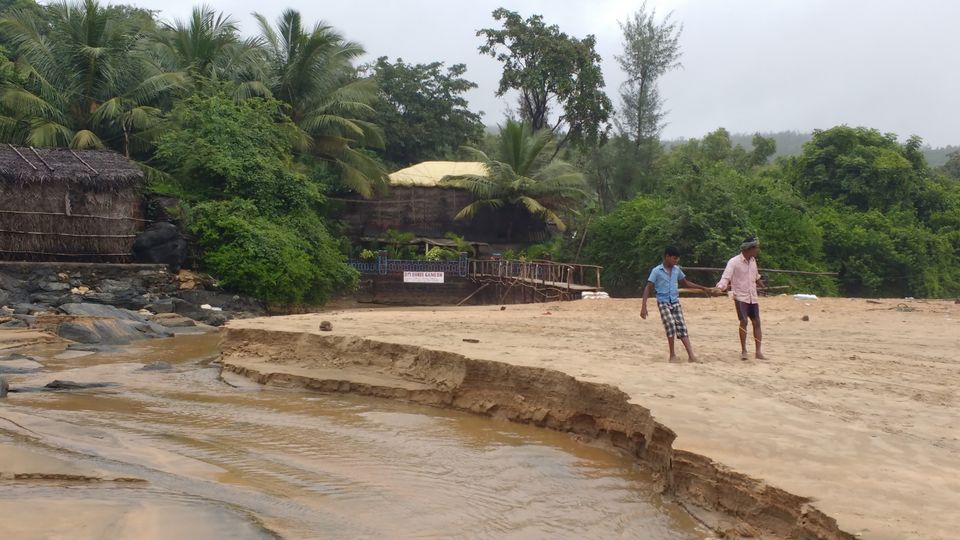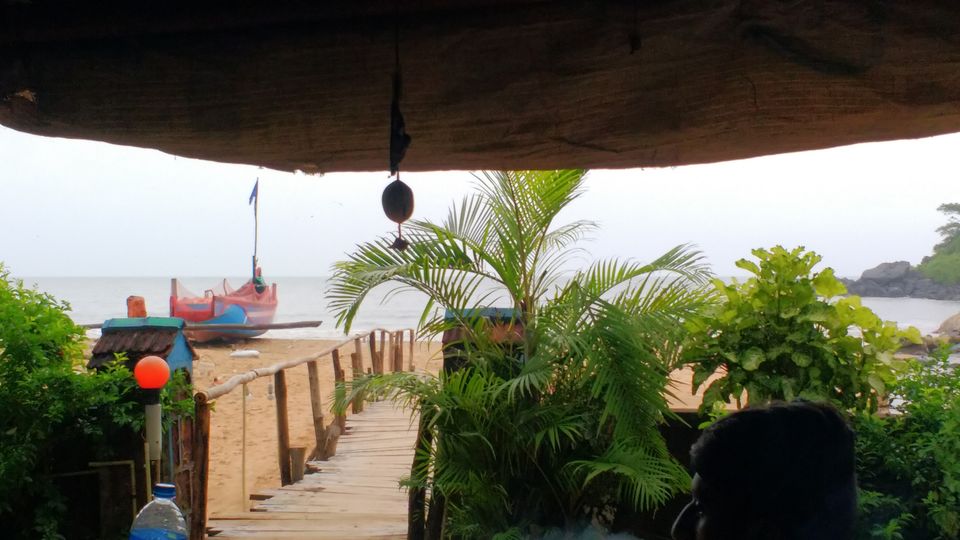 OM beach and Half Moon beach are separated by a Rocky hill. There is an amazing trail that takes you from between a mild forest and then a narrow walkway at the edge of the hill to Half Moon beach. Super fun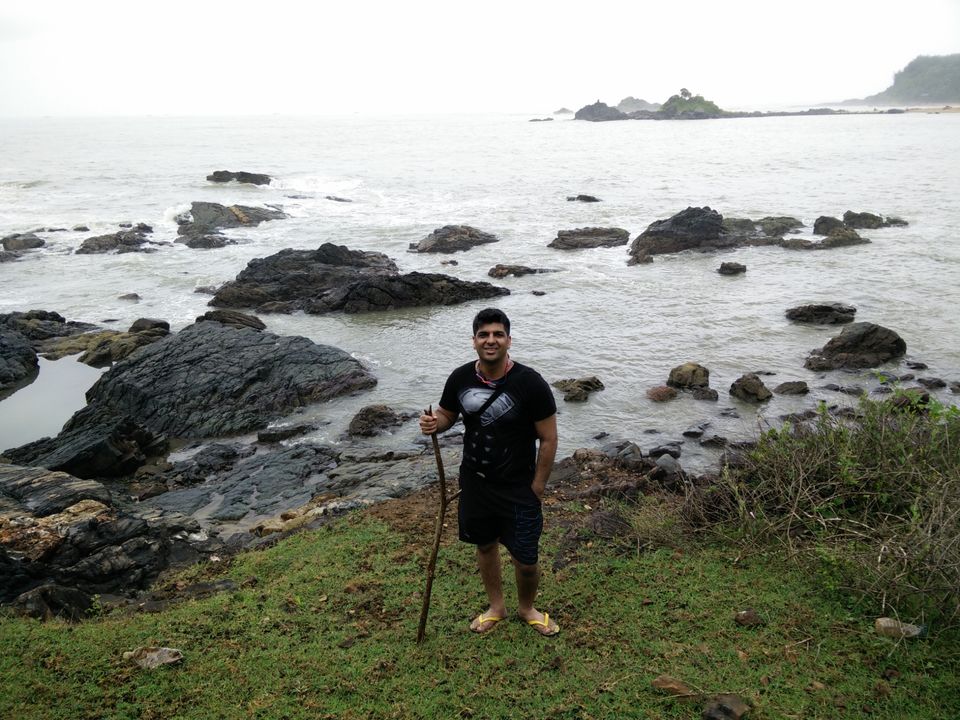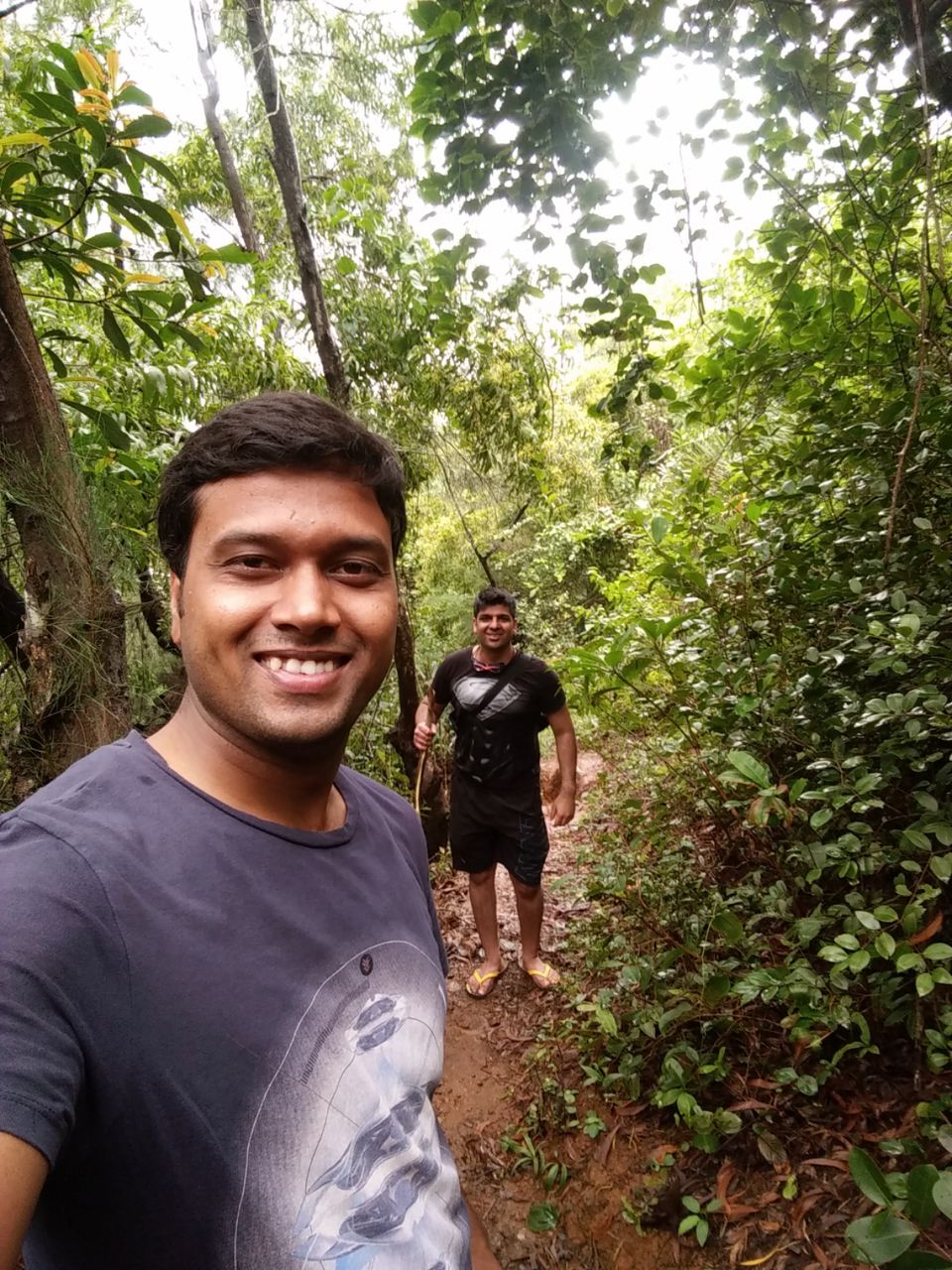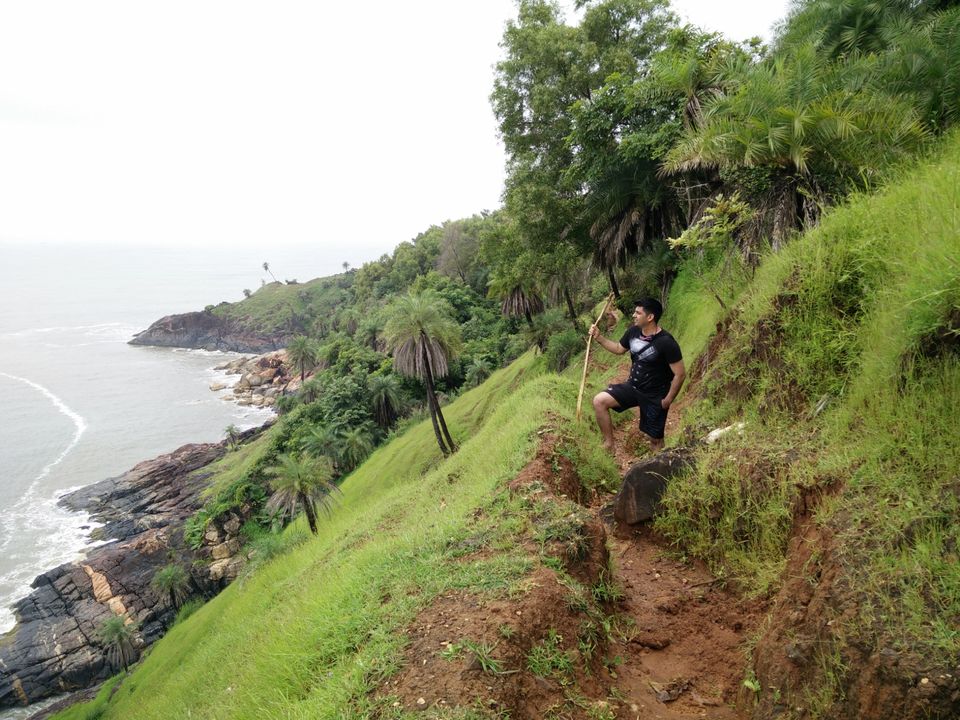 There is something with dogs and travel. We befriended a dog who was kind of waiting for us at the Half Moon beach, the fellow even followed us back on the trail but stopped and turned back just at the entry to OM beach. Perhaps it wasn't his territory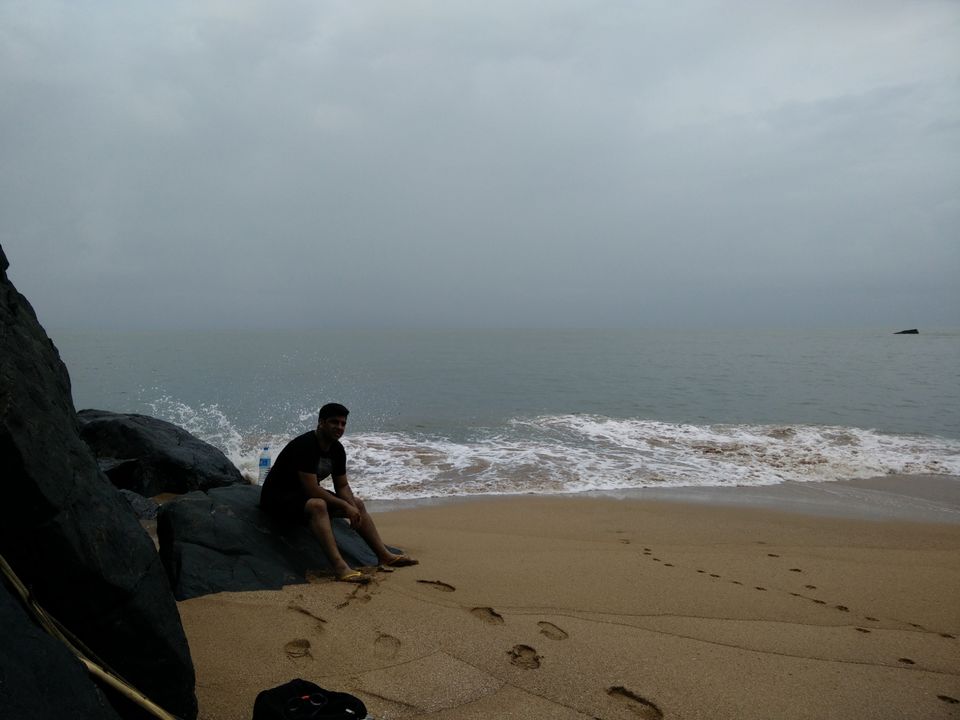 There is another trail across OM beach that goes in the other direction, I am not sure if leads to some place but it for sure has amazing views and eateries in between.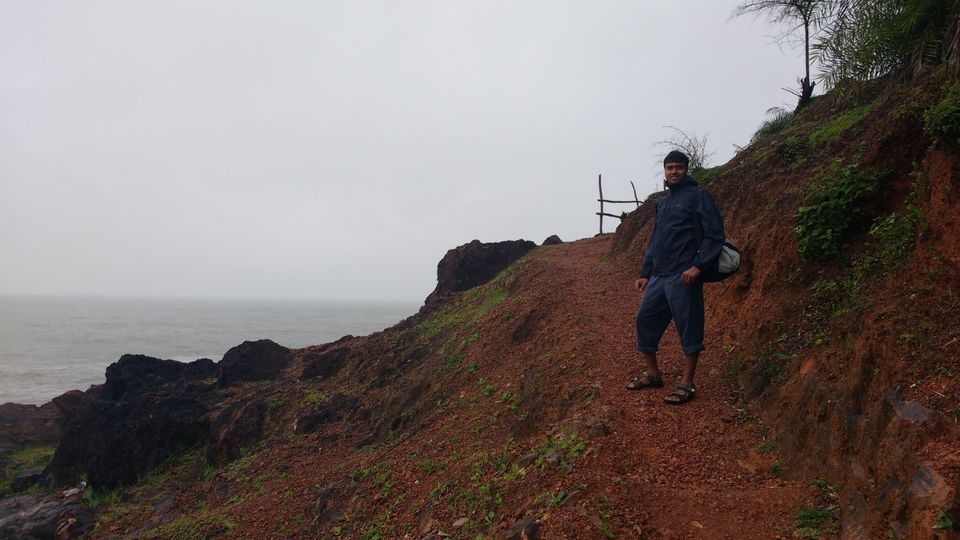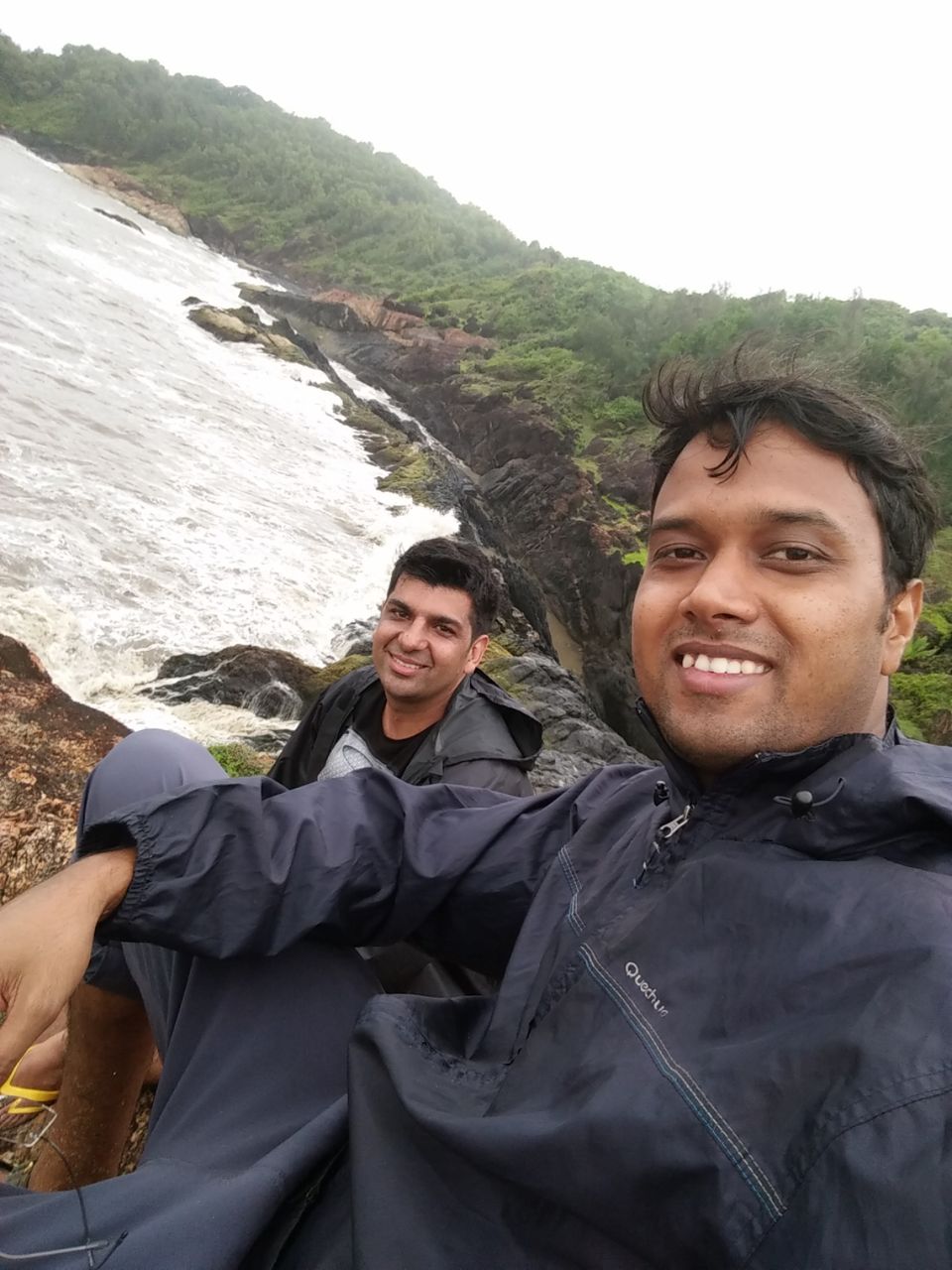 It gets pitch dark at night. We had our dinner, torches on, walked some distance away from the restaurant, torches off. Complete darkness, cold sand, the sound of waves cutting through rocks, clear skies, intellectual discussions with Sharma ji start. Suddenly we saw a flame light up and disappear in a flash. Somebody was trying to make bonfire :)
We rushed to their aid, or may be to ours, it's hard to say ;P
Two bikers from Bangalore collecting woods welcomed us. We chipped in, and a bonfire after, off to sleep.
Today's destination was Murudeshwar, where a statue of Shiva sits meditating on the sea shore. It's around 90 km away from Gokarna. We booked a two way cab and hit it off.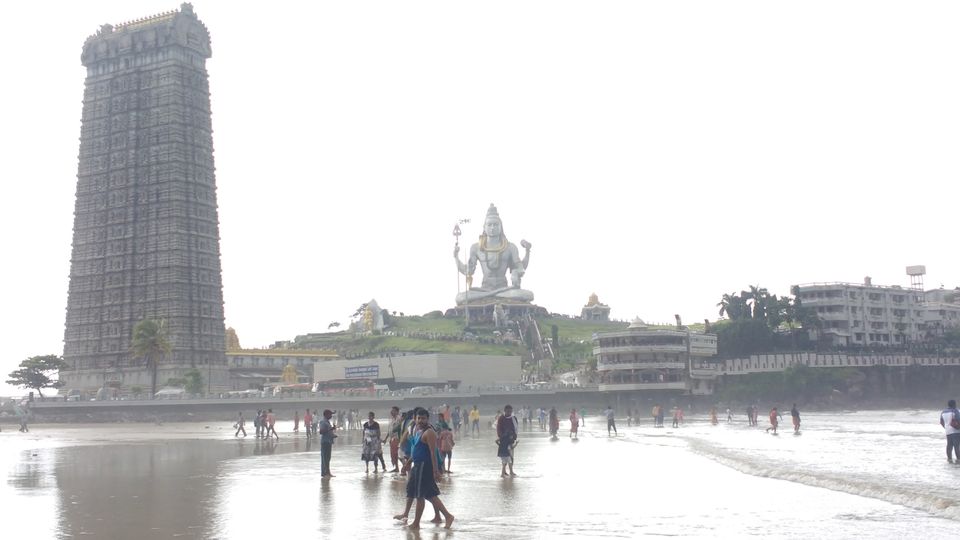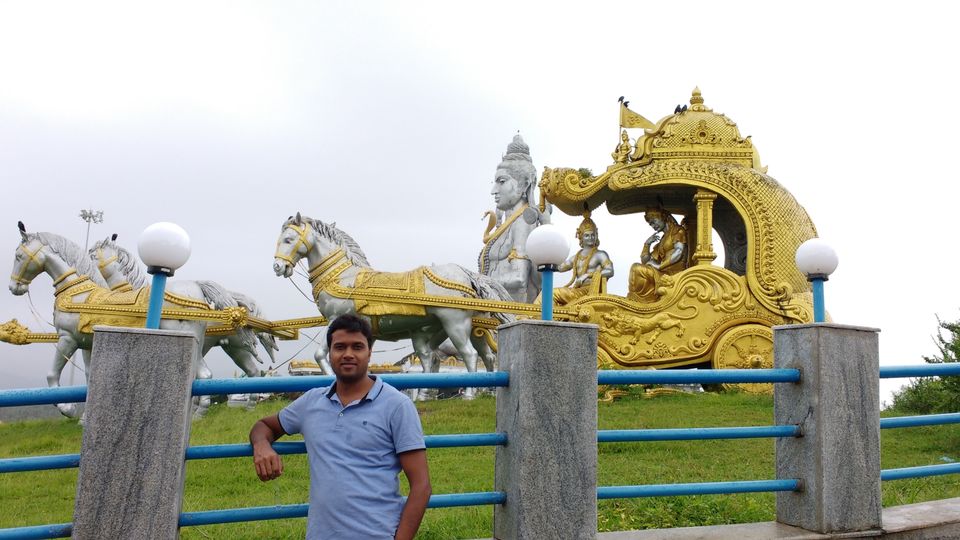 It was a beautiful little podium designed by nature, atop which sat the almighty sorrounded by some legendary characters from times eternal. The beach here was very flat and serene. The most was magical and let you get glimpses of the forests and hills far in the background across the beach. We found our window seats for a lunch with illustrious views of mother nature's work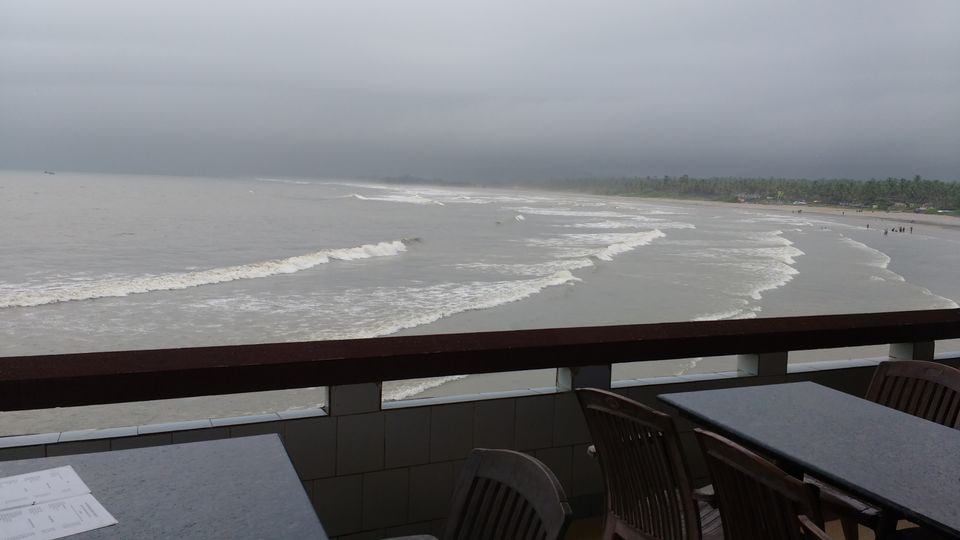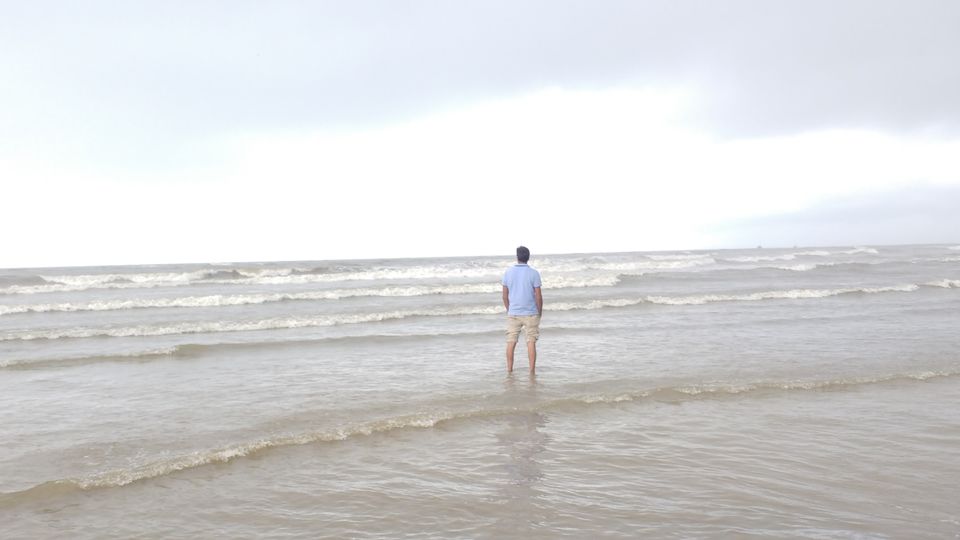 We reached back Gokarna in the afternoon and our bus to Bangalore was scheduled for late night, so we asked our cab driver to drop us at the Gokarna main beach, which is very close to the bus stand. Reaching here means once again you have to get out of your vehicle and walk your way through some muddy tracks, but it's all worth it.
We found a cafe with a vibrant ambience and feel to it, sofas, colourful chairs and views. This was to be our last stop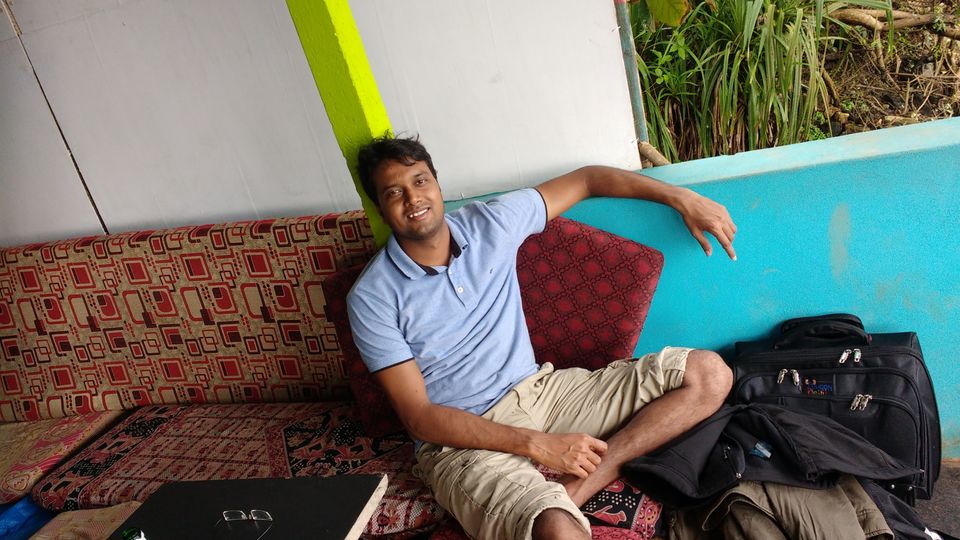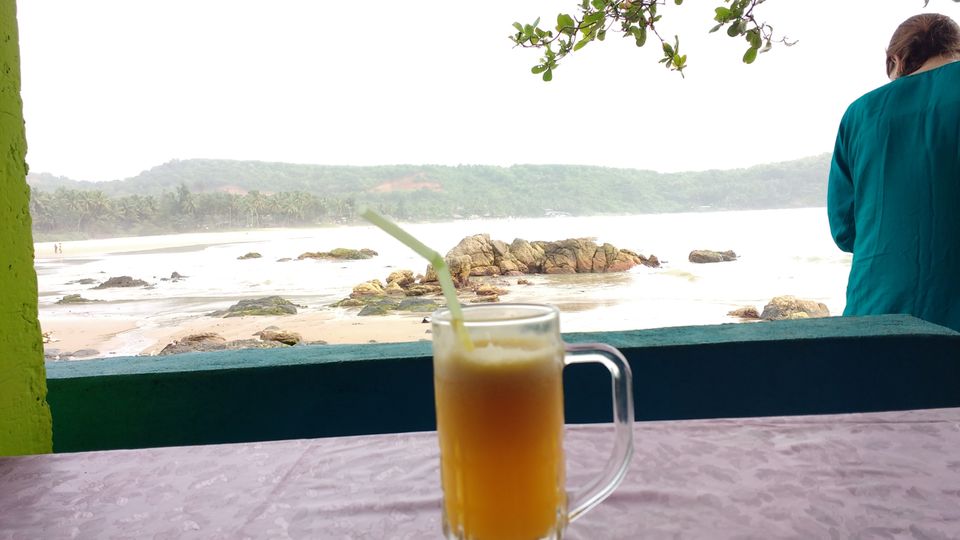 An overnight bus journey brought us back to Bangalore, this was one happy trip. Very relaxed, very beautiful and very memorable.