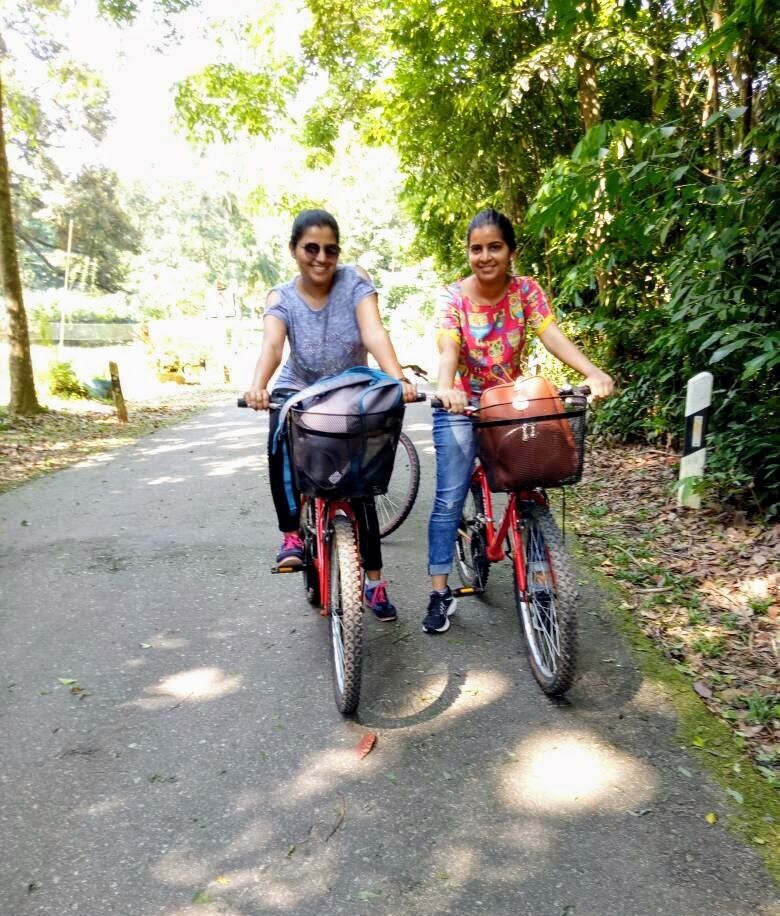 There are days when we feel like escaping from the bustle of the city and finding a quiet spot in the countryside to enjoy the charm of rural life. Living in a metropolis like Singapore, that can be easier said than done. So along with my cousins I planned one day adventurous cycling trip to Pulau Ubin to stay in touch with nature and get close to it.
Yes, I'm talking about the Granite Island - Pulau Ubin.
Pulau Ubin, an island shaped like a boomerang, is located just off the north-eastern corner of mainland Singapore. It was once used for quarrying granite that was used extensively in building the high rise buildings in Singapore.
How to get there?
It's pretty easy and convenient to get to an island. All you need to do is to take a public bumboat from Changi Point Ferry Terminal, which is near the Changi Village Hawker Centre. At the terminal, go down the stairs and join the correct queue.
Cost of bumboat: S$ 2.50/person
Additional cost per bicycle: S$ 2
These bumboats operates the whole day and they leave every 10-15 mins. The ride takes approximately 15 minutes to reach the island!
Exploring Pulau Ubin
After enjoying the sea breeze riding on the bumboat, we arrived at the Pulau Ubin jetty to a very bright and hot weather.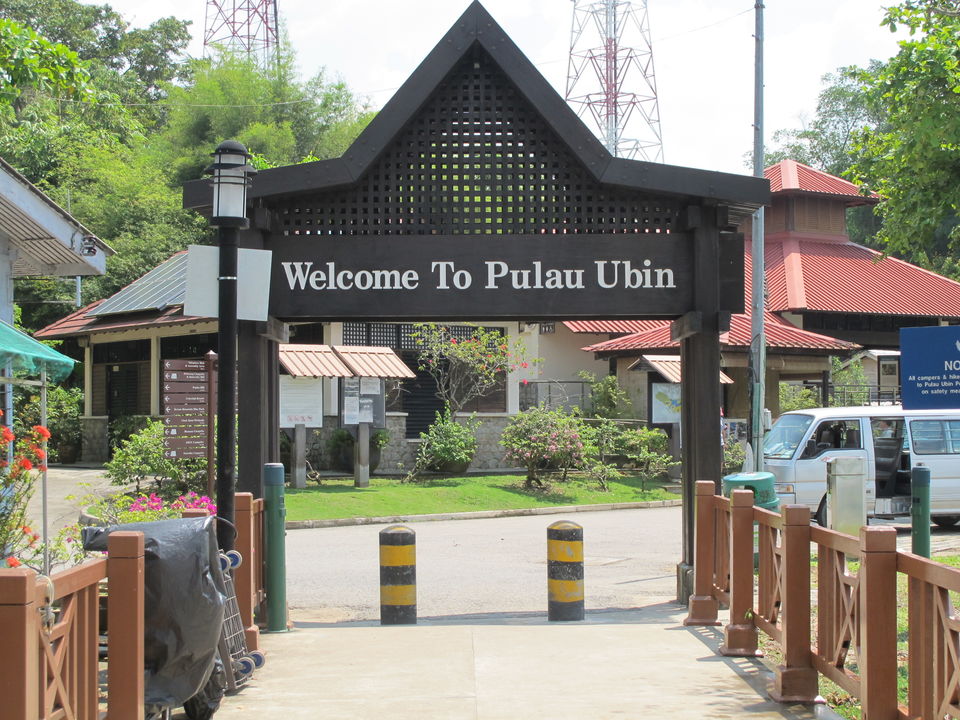 The first thing you may spot is a signboard that welcomes the visitors to the island. Take a left turn that will bring you to a row of bicycle shops that provides a bicycle rental service. You can rent a bike for a whole day for about S$ 8, but the price may differ depending on the shops. Just make sure that the bike you rent are not too old and it functions well. Some of the shops even provide you a free map to see the best possible route to maximize your island exploration.
We decided to rent a bike and explore the island. Alternatively, you can also take a van ride around the island.
Quick Tip: Before you start to explore the island don't forget to apply sunblock and spray some insect repellent before beginning your journey on the island.
Pulau Ubin Island is free for everyone to visit and there is no opening or closing time, however the island's small eateries, bike rental shops and transportation services operate during daylight hours only, so make sure you visit at the proper time.
Chek Jawa Wetlands
A trip to Pulau Ubin is not complete without a visit to the unique Chek Jawa Wetlands one of richest ecosystems. Chek Jawa is a unique natural area where seven ecosystems, i.e. Coastal forest, mangrove forest, rocky shore, the sandy shore, sand bar, sea grass lagoon and the coral rubble meet and mix.
This wetland is an intertidal area, at higher tides, the area will be submerged under water and you will not be able to see most of the marine life. To avoid disappointment, do refer to the tide table before planning your visit.
The wetlands are open from 8:30 AM - 6:00 PM daily. For the safety of visitors, bicycles and vehicles will have to be parked at designated lots near Punai Hut and visitors will have to take a 5-minute walk inside.
Do remember to ask for a bicycle lock when you rent your bicycle!
We had a free-and-easy venture around the wetland, but for those of you who prefer to learn more about Chek Jawa's natural heritage on a guided tour, you can book tour guide.
Jejawi Tower
We then proceeded by climbing the stairs up the 21-meter tall Jejawi Tower for a bird's eye view of Pulau Ubin. The weather was awesome and we managed to get a panoramic view of the whole island plus some neighboring islands from the observatory deck.
It was very windy when we were up there, and we could actually feel that the tower was shaking ha-ha!
There are plenty of mangrove loops is a 500-meter route that starts at the coast. On quieter days, you may be able to spot some of the animals that live in this habitat.
Oh, one last thing, don't forget to stop by the quarry for an awe-inspiring view of the granite hills and the stunning aqua-colored lake before you bid farewell to the island.
Gorgeous, right?
********
Tips for Pulau Ubin Visit
1) Bring sufficient water to quench your thirst while touring the island.
2) Having some snacks or finger food would be a great addition.
3) The weather could be unpredictable, so you may want to bring along an umbrella in case of bad weather.
4) Expects lots of cycling/walking on the island, so a pair of good running shoes is a must. Avoid slippers and sandals, as some part may be muddy and bumpy.
5) Bring along caps and shades, which will definitely come in handy when the sun is out.
6) Bring sunblock and insect repellent to protect your skin from the insect bites.
7) Stay on designated roads and tracks while exploring the island.
8) Do not feed or go too near to the wild animals (monkeys, wild boars).
And of course, a camera to capture all those beautiful scenes and exciting moments!
Charming, authentic and unspoilt. I'm pretty sure we will be back to witness more beauty of Pulau Ubin soon.
Keep Exploring!