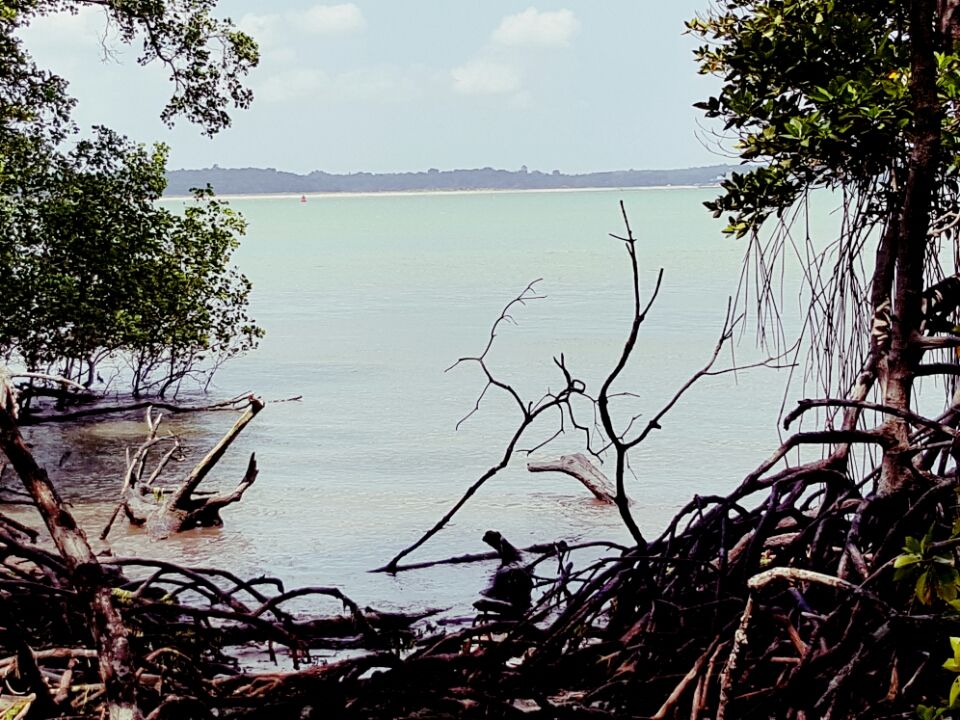 Chek Jawa is a 100-hectare protected wetlands located on the south-eastern tip of Pulau Ubin, an island that's home to Singapore's very last villages or kampongs.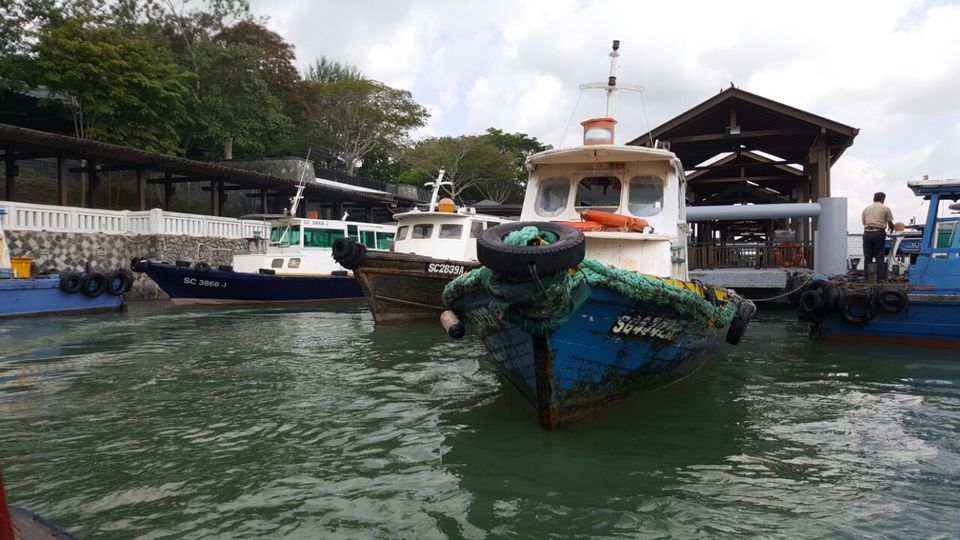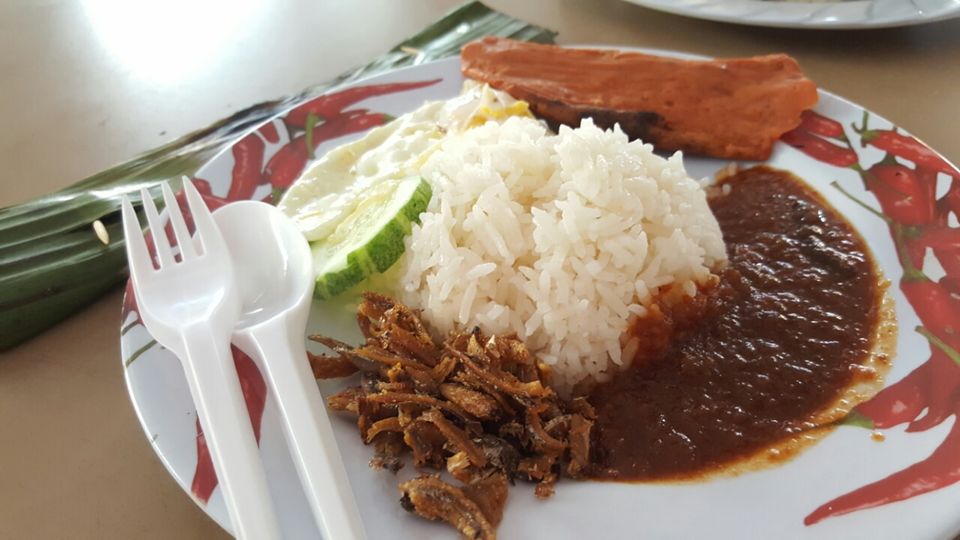 Check out the tide timings before your trip to select a good day to visit the mangroves. Ideally you'll be setting off at dawn to try to reach Chek Jawa at low tide. Or you could simply take it easy and have a leisurely breakfast of flavourful nasi lemak from Mizzy's at Changi Village Hawker Centre - other stalls beside it are also quite good.
At Changi Point Ferry Terminal, go down the flight of stairs and you'll be greeted by bumboat captains eager to set off with a full boat of 10-12 passengers!
Each ride to the island is $3 per pax and nope, no passport required!
After a short ride, you'll arrive at Pulau Ubin Jetty. After the entrance, you'll see the Visitor Centre which is a good place for a loo break and if you want, to post some letters in the furthest mailbox from mainland.

Head to the town to stock up your water supplies, rent a bicycle ($8 per day) or charter a taxi ($20+++) for a more comfortable and faster ride to Chek Jawa Wetlands.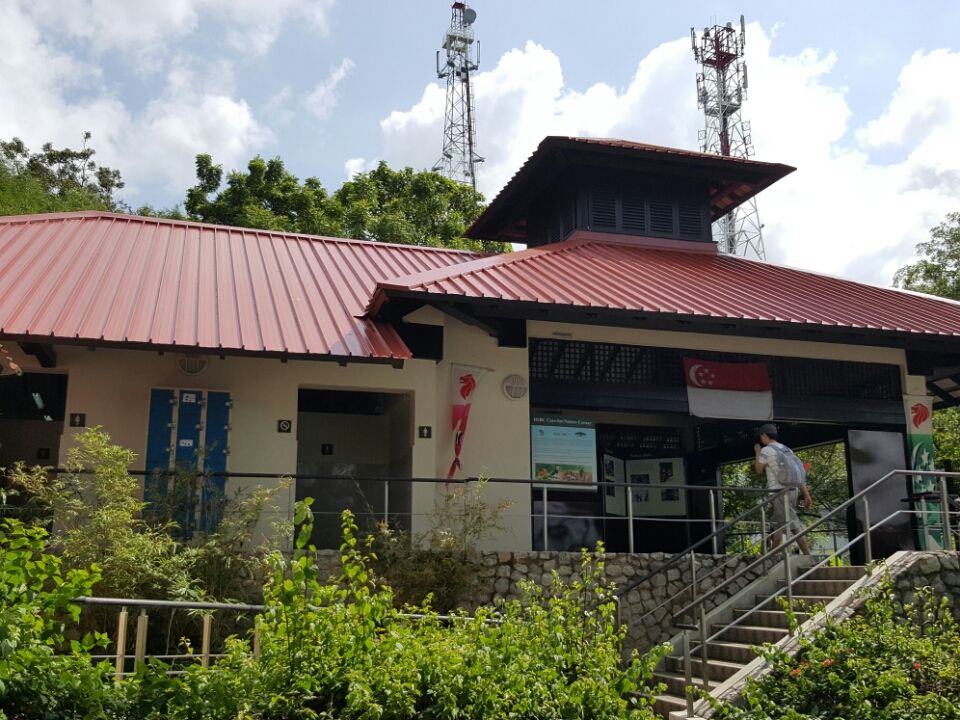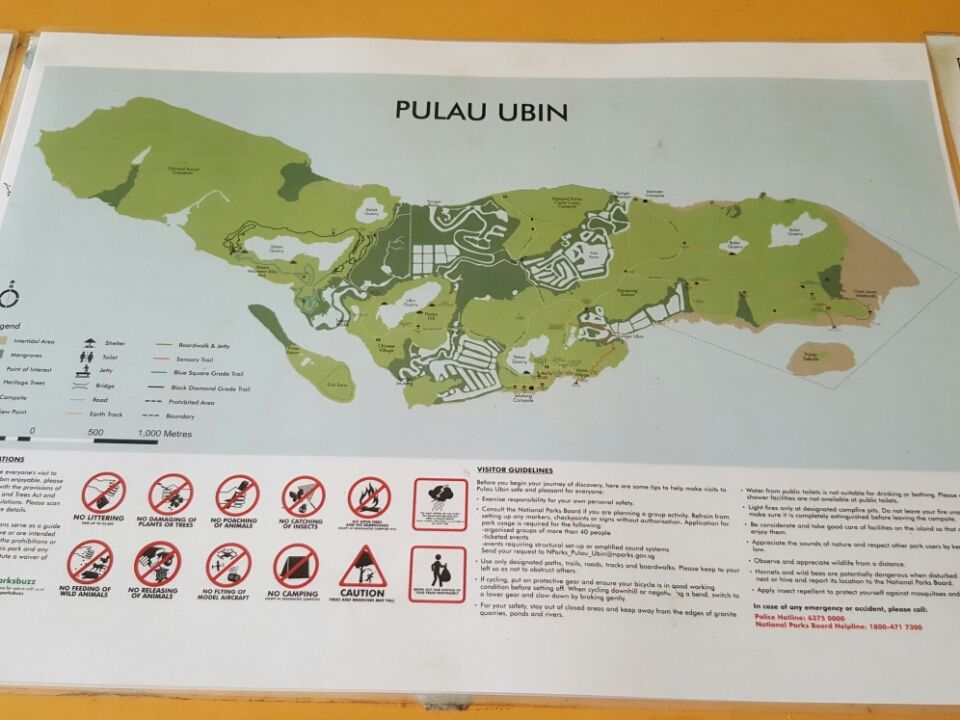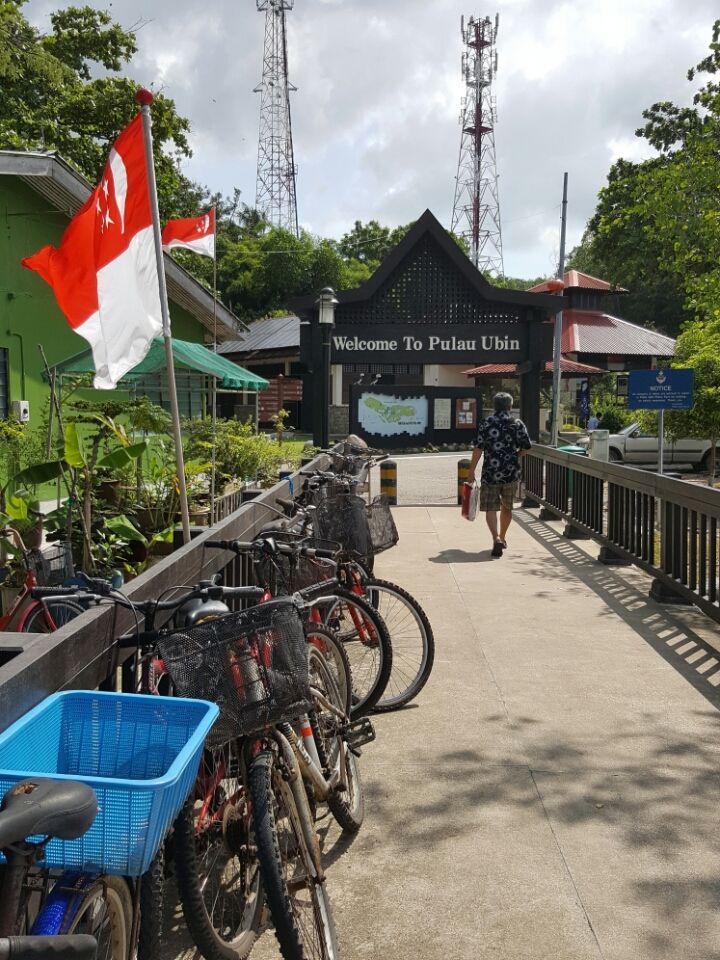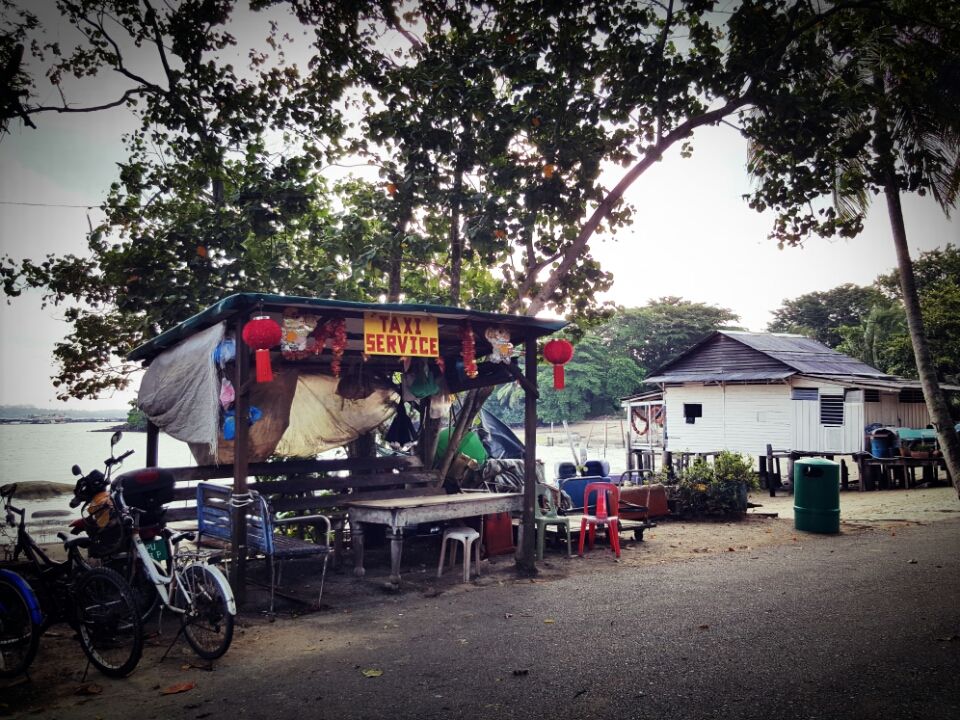 Now is the time to whip out the map and head to the east. It is truly more fun to cycle if you have time on your hands.

Along the way, you will come across Pulau Ubin's tallest tree - The Pulai Tree. Check out the scars caused by earlier attempts on its life.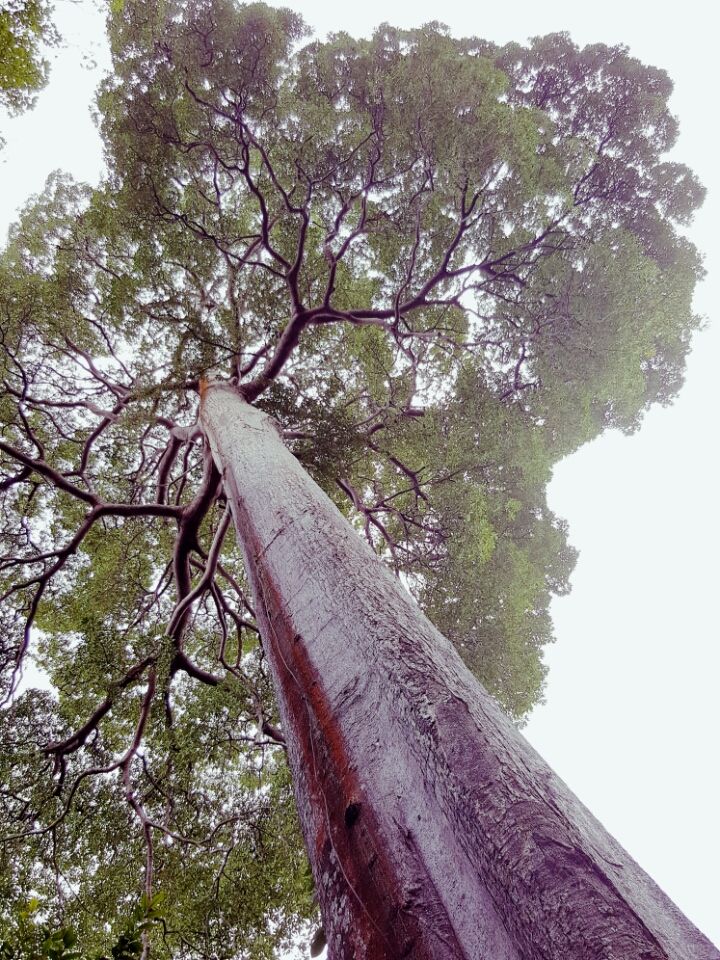 Cyclists are advised to heed signs to get off their bicycles at steep slopes. There has been serious cases of falls in the many cycling accidents here.
At Chek Jawa Wetlands entrance, pose for a photo with the wild boars (kidding...)! Go past the gate and follow the path.
You could head for the Jelawi Tower for a panoramic view of the lush green canopy below. Keep a lookout for monitor lizards prowling in the undergrowth near the tower.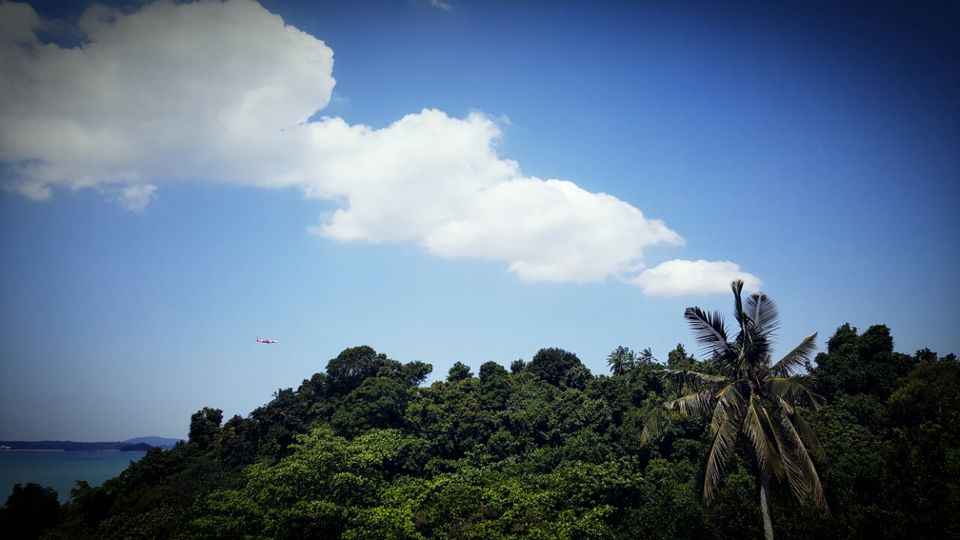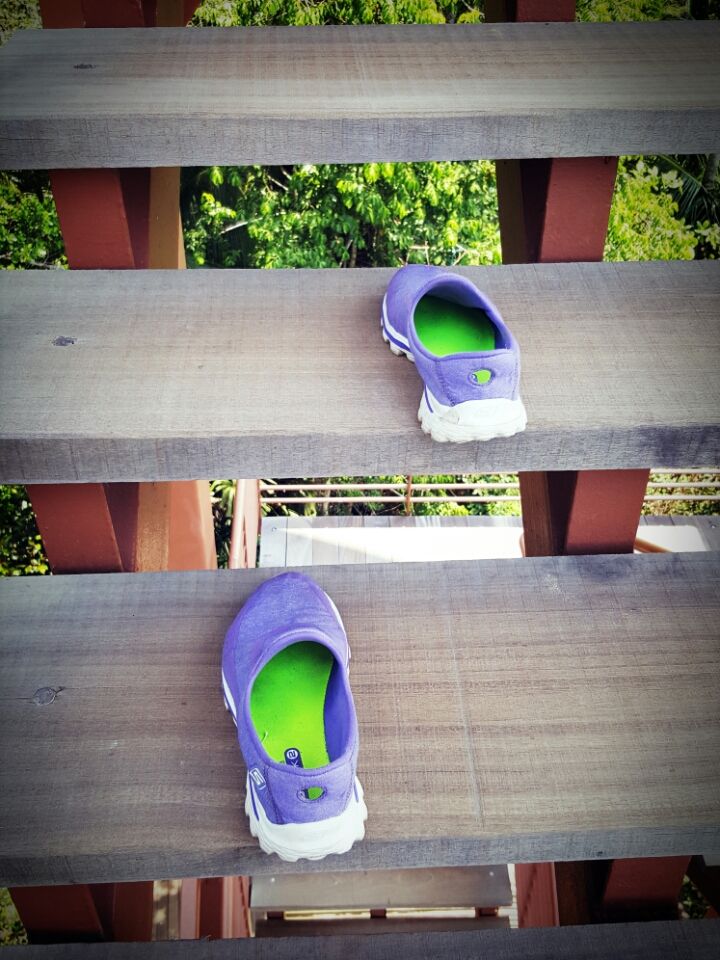 Visit the No 1 House. It's a pre-war structure and was commissioned by the Chief Surveyor (a Brit). It's restored in Tudor-style and even sports a fireplace. Occasionally, wild dogs take naps there, giving the showroom a lived-in feel. You'll also be able to go out to the jetty to take some shots of a rock formation that resembles a frog and read about its accompanying folklore.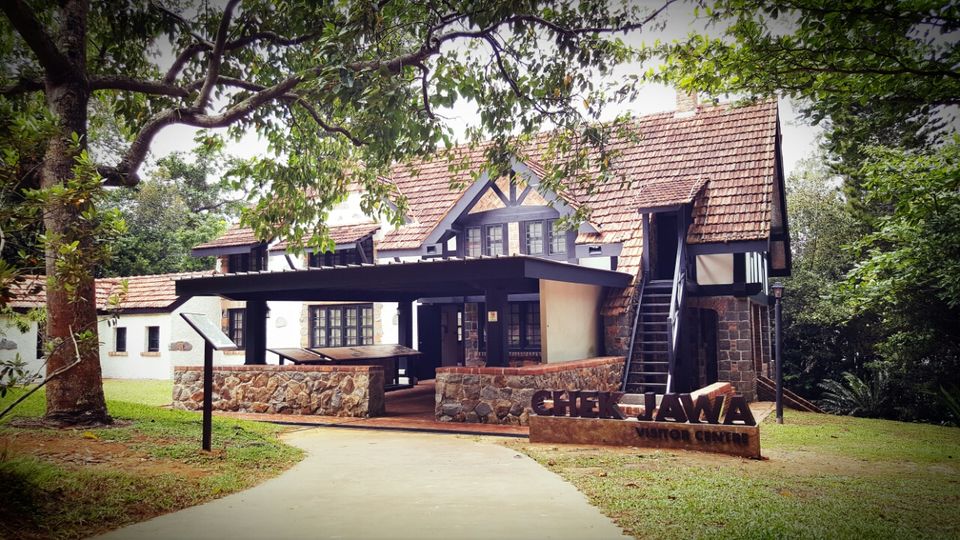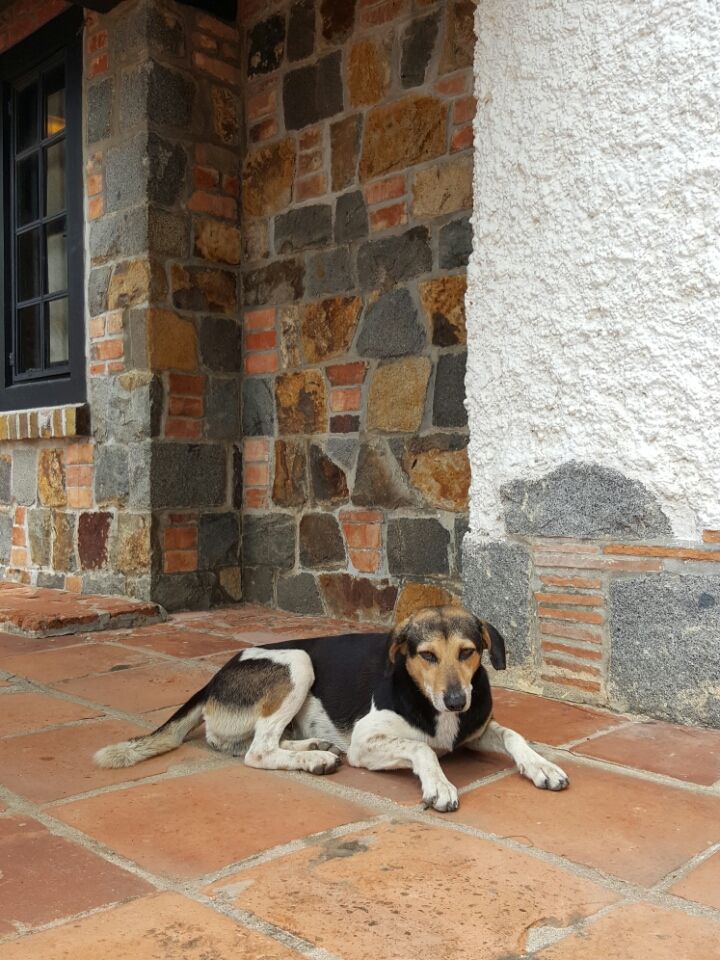 Visit the boardwalk armed with a strong insect repellent. The mosquitoes have undergone commando training here. Occasionally you'll see fiddler crabs scuttling across the sand. Marvel at the complex system of mangrove roots? The mangroves here are a hotbed for biodiversity research.
When the trail heads out to the sea, spot rare corals peeking out at low tide. Otherwise, they can be found on information boards too! Just don't wander off the boardwalk unless you've signed up for a guided tour. Heheh...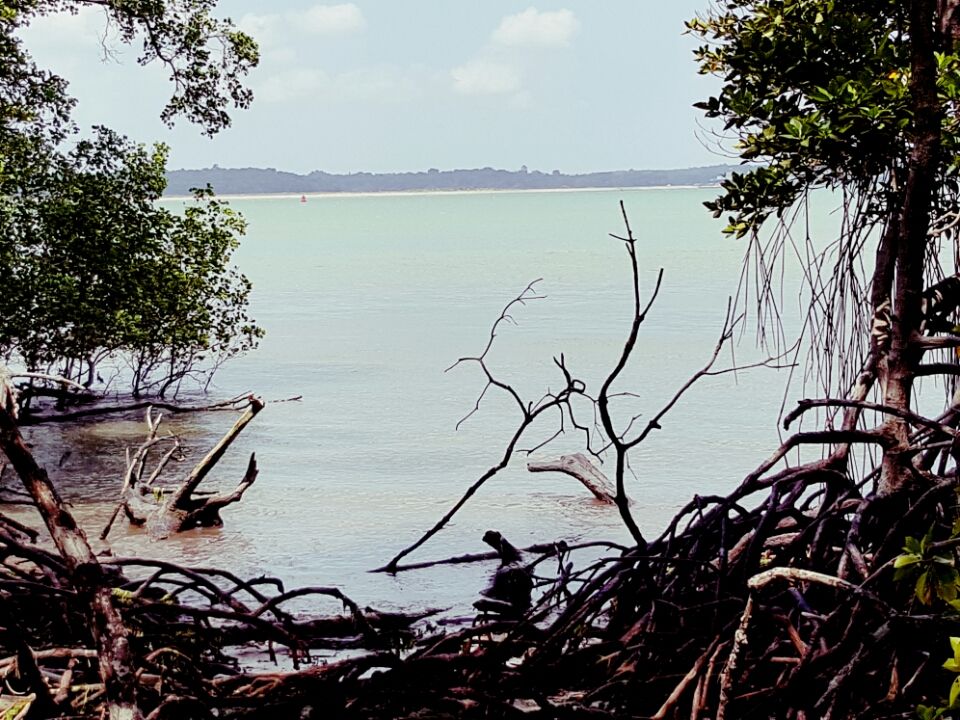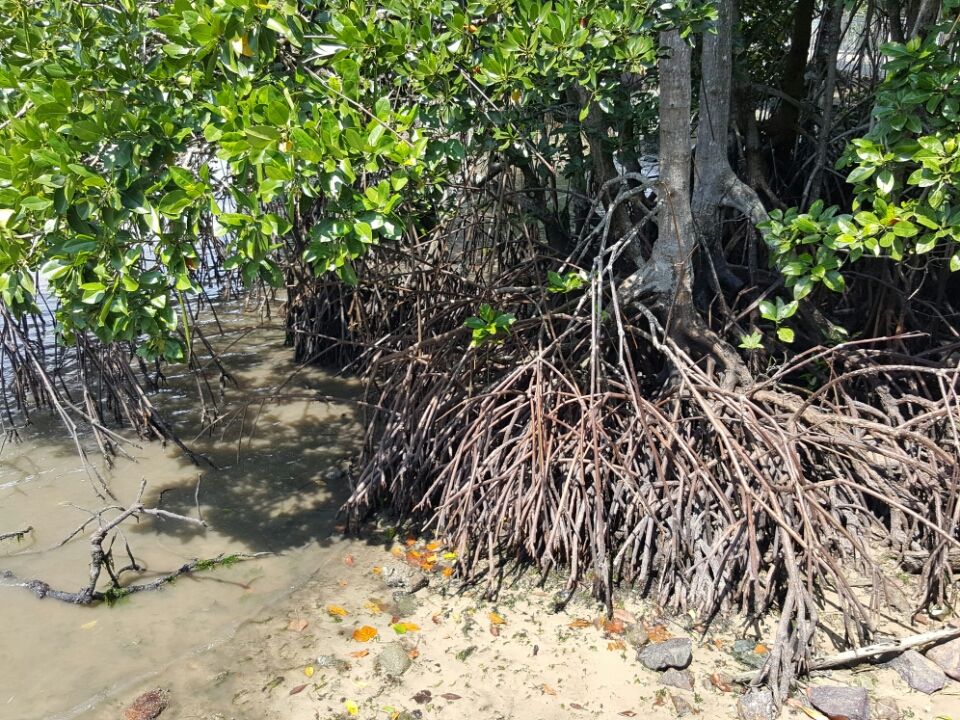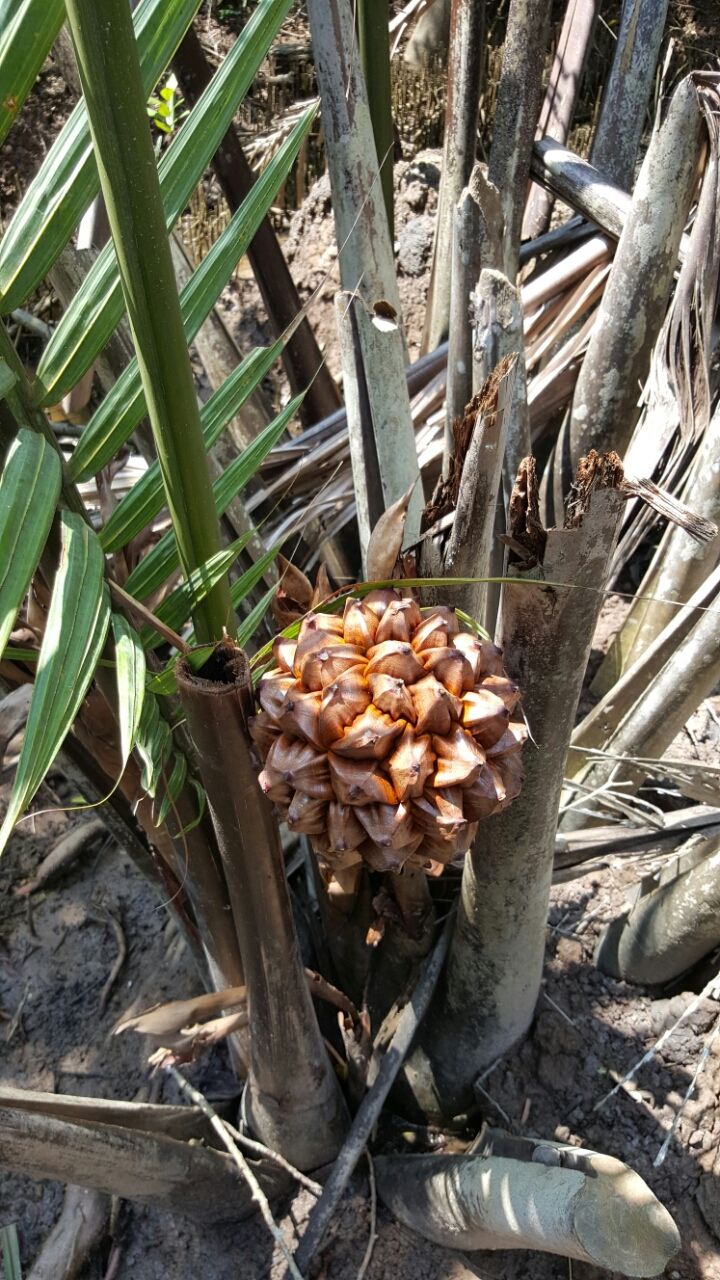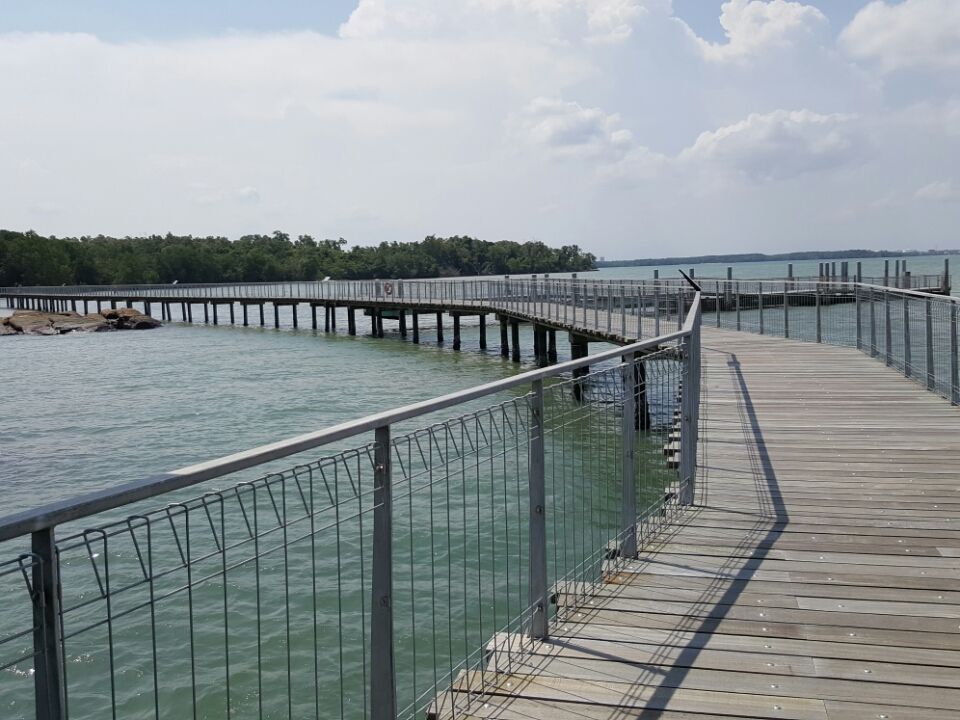 Head back to the town for a really late lunch. To comply with the one-way traffic regulation, you have to head back via another route but we'll show you why it's worth it.

See it to believe it! Granite was mined here and the waters are extremely deep in case you get any funny ideas for a dip.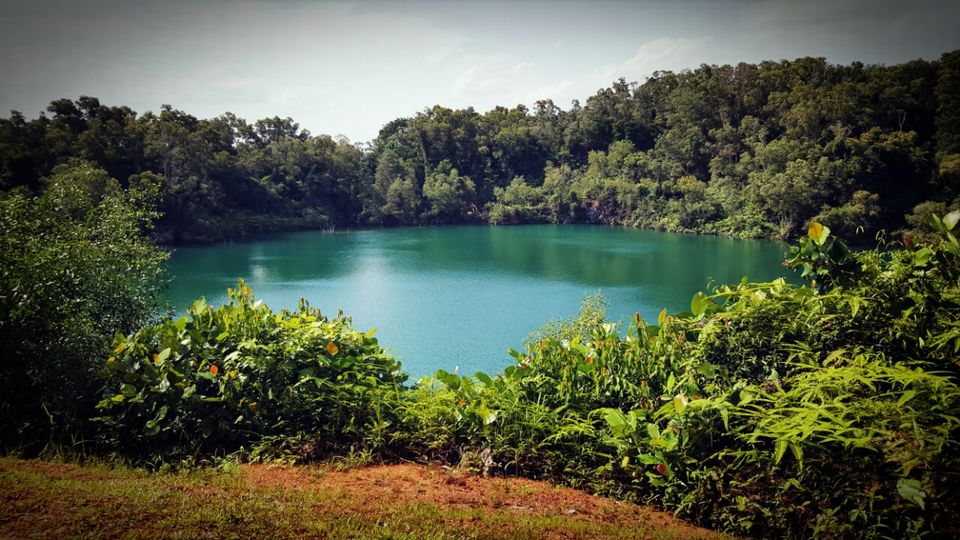 In town, head to the smaller humble eateries like Cheong Lai Yuen as they are run by the original inhabitants of the island and the food tastes so fresh and yummy.

My favourites are kampong chicken in soya sauce and kangkong in sambal belachan. You could ask them to recommend other dishes - we heard the pork is good.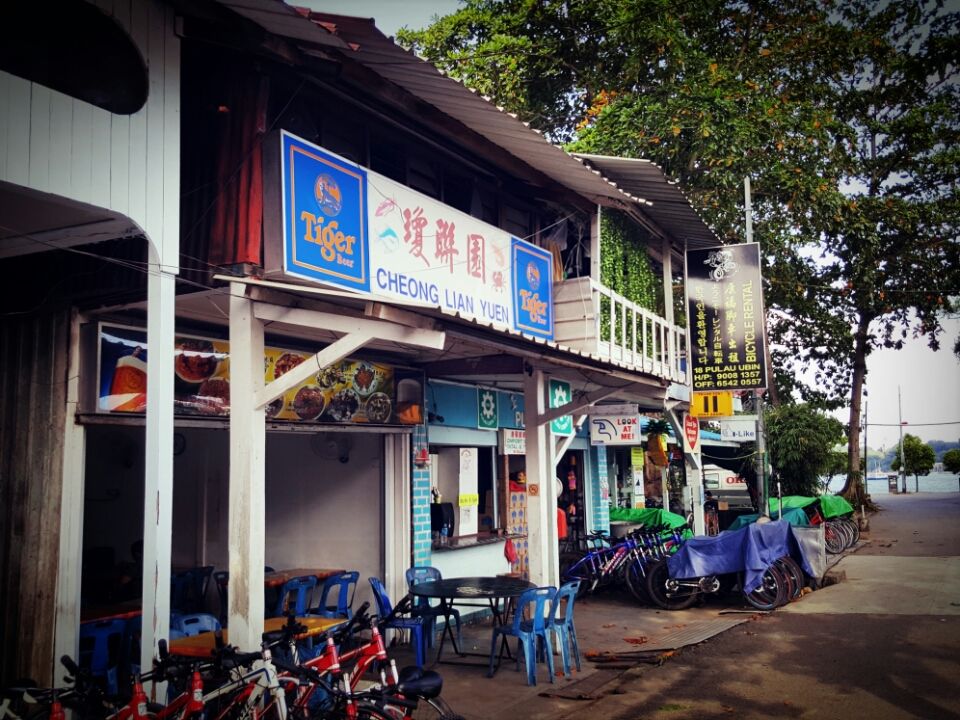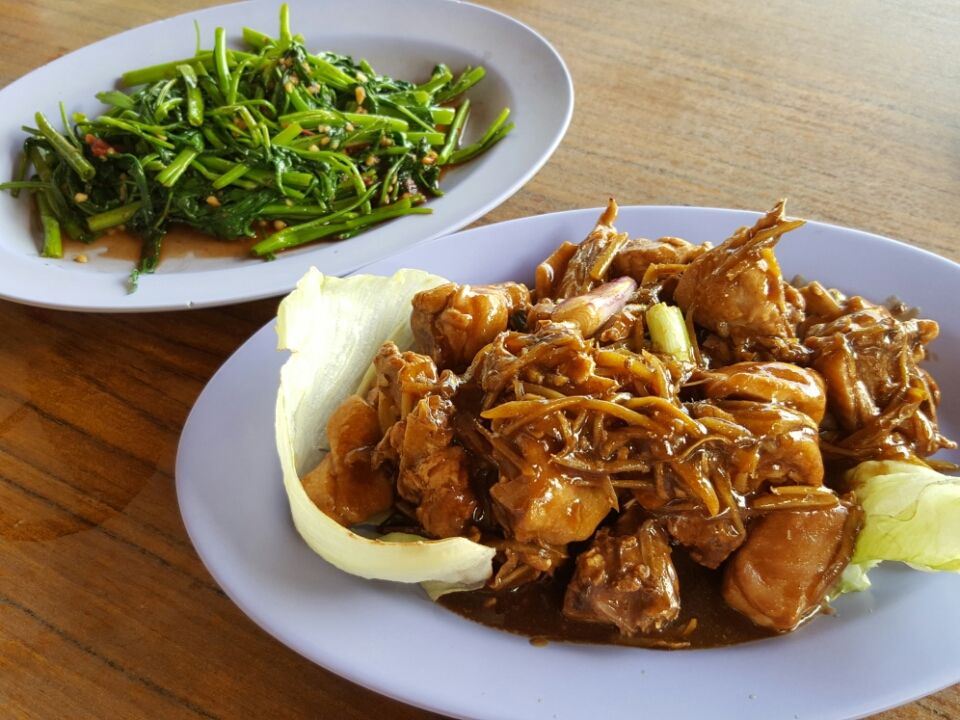 After a good lunch, you could simply stroll to visit the quaint provision shop selling a mix of modern and vintage stuff; or head to the iconic Wayang Stage, used only twice a year now.

Strike a conversation with an islander to find out where the island's only school used to stand (Bin Kiang School)? The past is gone... but memories may still remain for a generation or so.

Otherwise head down to the sensory trail near the police post (near the toilet). You'll find out what the villagers used to plant for food and it takes about an hour to see everything. I didn't this round, so no pictures.

Keep your ears peeled for a hornbill cry, and look up at the trees if you do! We suspect there's a nest near the NParks Office.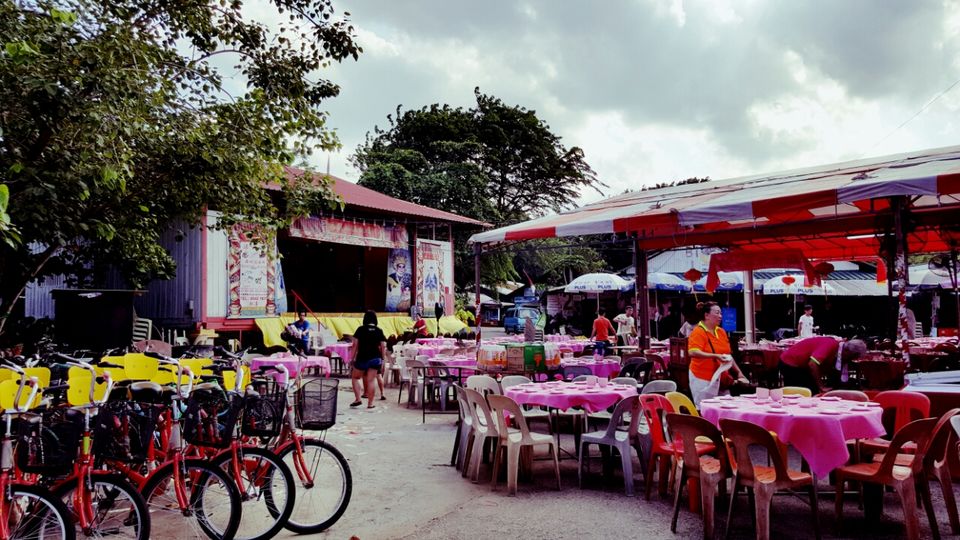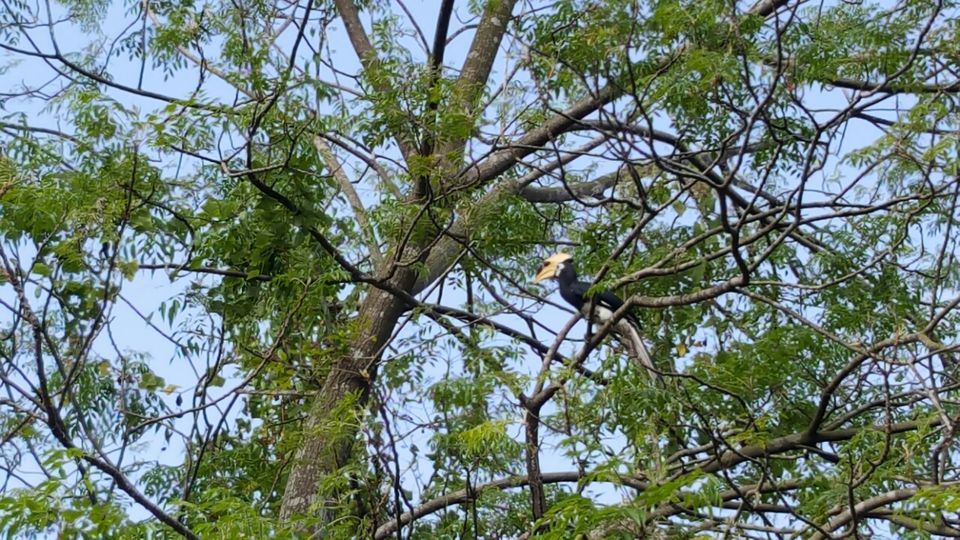 Finally, when you're ready to leave, head to the jetty for a bumboat ride back to the mainland. Relax at the eateries at Changi Village. You'll be spoilt for choice.
Hopefully you will get to visit again to enjoy the rest of the island's rustic charm before it fades away to make way for future development. Some photos attached to whet your appetite.
* This trip is dedicated to my soul mate and life partner!