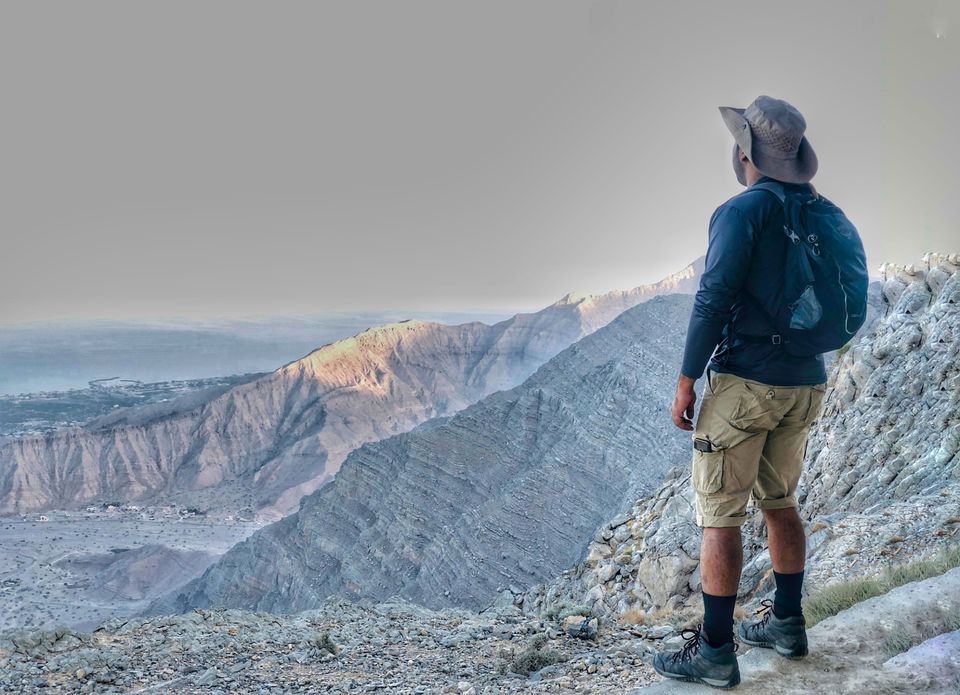 Things to know :
- location: jebel jais viewing deck park. Between viewpoint 6 and 7.
- Entry fee is 5 AED per person with free car parking space and washroom usage.
- Beginners plus trek with 8 km round loop.
- Trails are well marked untill the summit.
- Beautiful mountain views throughout the hike.
- Childrens Park available at the starting point.
- Free binacular usage available for visitors at the starting point.
- Carry minimum of 3 liters water and some energy bars.
- hiking shoes are recommended.
- Best time to visit: September to February
- You can also opt to camp for the night at viewpoint 7, Hike next day morning and do the  Zipling from the top view point.
- December and January are the coldest month in the UAE. Recommend to have extra clothes in these months.