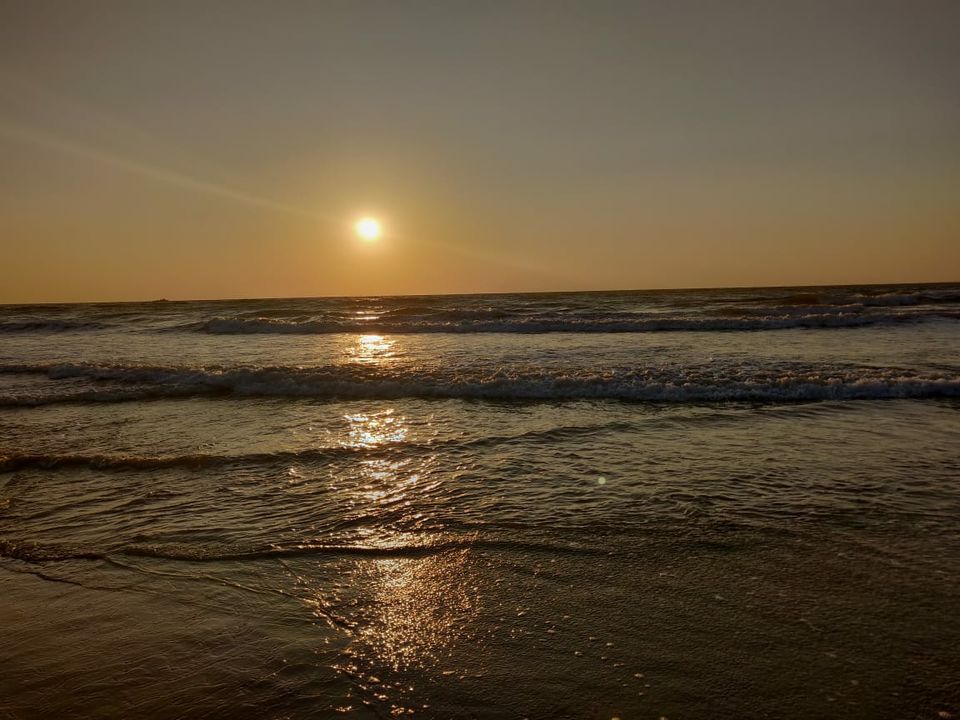 Started off from Bangalore to Gokarna to celebrate a friend's birthday. The journey typically takes about 8 to 10 hours but took us a little more time as we were 10 school friends who came from different parts of the country leaving behind their work, so we were taking a lot of chai sutta breaks in between and the 90s kid in us just came alive as we grooved to the best of Bollywood throughout our journey.
On reaching Gokarna our Traveller had to be parked on the bus stop from where local auto drivers took us to the hill side from where we took a small trek down to the beach. On reaching the beach, kudle beach to be specific the sight was beautiful, the water was crystal clean and unlike goa the beach was very less populated with a line of shacks and cafes on the side.
We stayed in this place called tribe village in kudle beach. The place was very raw and had all required facilities. On the first day we just lazed around by the beach, the boys played volleyball and we ended the night with a beautiful bonfire on the sea sands counting stars and reliving our childhood.
We were typically a lazy bunch and our favorite thing to do in Gokarna was to sit in a shacks, order a lot of food and beer and just chill. So the shacks I would like to recommend is the kudle cafe and rock beach cafe. Don't expect good Indian food in Gokarna but you can enjoy some good sea food prawn's and calamari along with other sea fishes and fresh juices. So the second day also began for us with a lavish breakfast followed by a walk by the sea and buying some junk jewellery which I loved. We thought of going to om beach which is a hour walk from kudle beach but there was a sunset to die for so we realized we should probably take the best that particular moment had to offer rather than rushing to see it all.
This holiday was all about lazing around, loving your beer, chilling with your folk and just relaxing before we all take different flights and return back to our respective lives again.