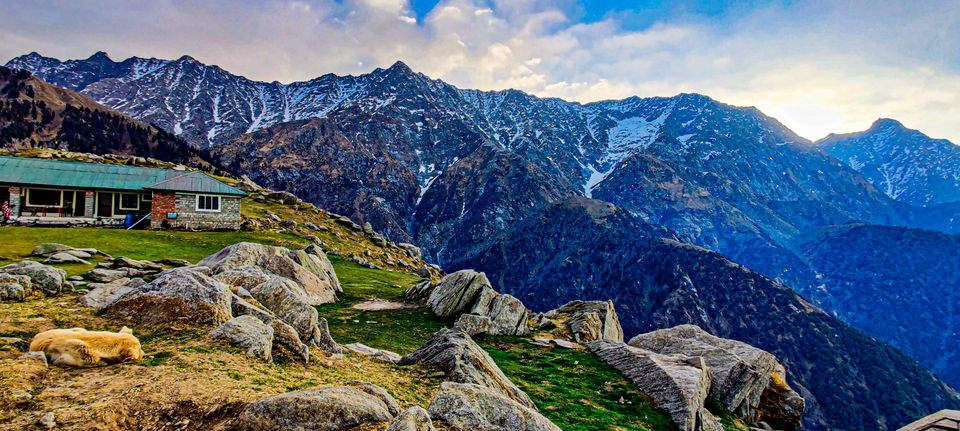 Triund Trek is one of the most popular treks to go over a weekend. It is also one of the easiest trek to do on your own. This trek is very picturesque with breathtaking views of Kangra Valley and snow-covered Dhauladhar range. This is the ideal destination for those seeking hassle-free taste of trekking in the Himalayas and can be easily done on weekends.
The trail to Triund is short but steep. The steep climb is well-compensated by refreshing walks amongst rhododendron and oak trees. There are also various songbirds in the forests along the trail which make it a birdwatcher's delight. This trek is very popular in Himachal, hence you can find a large number of trekkers on this trek.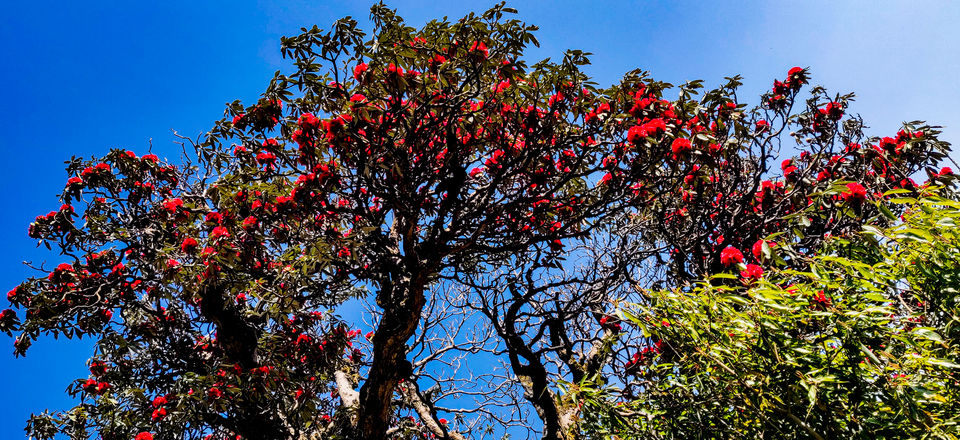 Lets go through the detailing of Triund trek. This was our 3rd day of the road trip and we decided to trek to Triund. We started from Dharamshala in the morning itself and reached Mcleodganj in about an hour.
Before starting the Trek
The base camp for Triund is Dharamkot. You can take a cab from Mcleodganj till Gallu Devi temple (Rs. 500) or can decide to trek. We had our own vehicle so we drove till Gallu Devi temple and parked our car there only.
ALERT : The trail from Mcleodganj to Gallu Devi temple is very narrow and risky. Opt to take your own vehicle only if you have driving experience of such routes, else take a cab. Also, if you are going during the season, there might be possibility that you ain't gonna find parking at Gallu devi Temple. Choose accordingly.
The trek distance is of 5.5 km and can take about 4-5 hours to reach. Try to start the trek in early morning since you have to face the sun during the first half of the trek and that might prove to be really harsh in the mountains. Also, entry is closed after 2 pm, so plan accordingly.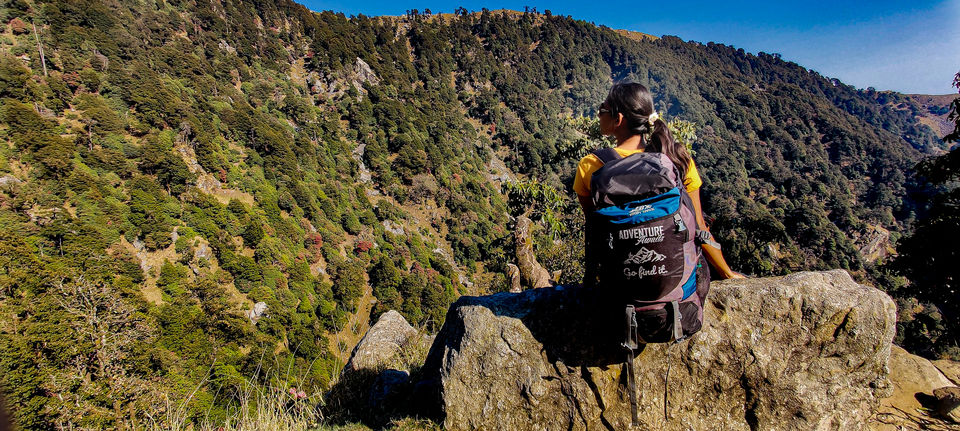 There are two options available : First, trek up and down in a single day and second to spend the night at Triund and come back the other day. However, I will always recommend to go with the latter option as you don't want to miss the sunset and sunrise at Triund.

In case you are opting for the first option, you don't have to pay anything. At the checkpoint, your ID cards will be checked and all the details will be logged into a book, and you are good to go.
If you are opting for the latter option, then you have to book the tents before starting the trek. If travelling with any travel company, they will book it for you, otherwise at the checkpoint you will find a tea shop where all the bookings can be done. They charged us Rs. 600 per person for the food and accommodation (with sleeping bags) at the top. Also, after Covid, they are not allowing trekkers to carry their own tents if you going till Triund. If planning to stay at Snowline at night, you can carry your tents but on your own risk. The forest department can fine you for carrying the tents. You will be provided a number and the tent company name after the booking gets confirmed, and you are good to go.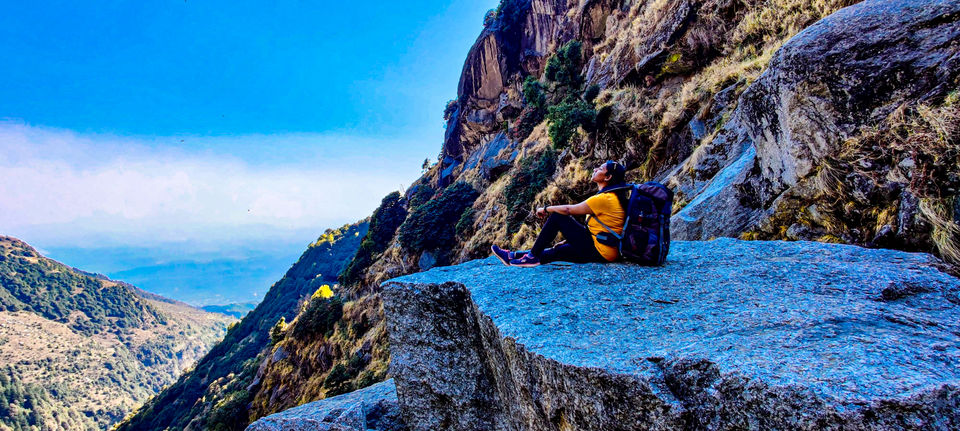 About the Trail - An easy one
The trail is a gently rising one, through dense oak forests and traverses the steep side of the Laka ridge. And as the elevation rises, the picturesque hills and valleys become clearer, giving it all a serene touch. This entire stretch is perfect for birdwatchers, as these forests are home to various kinds of songbirds.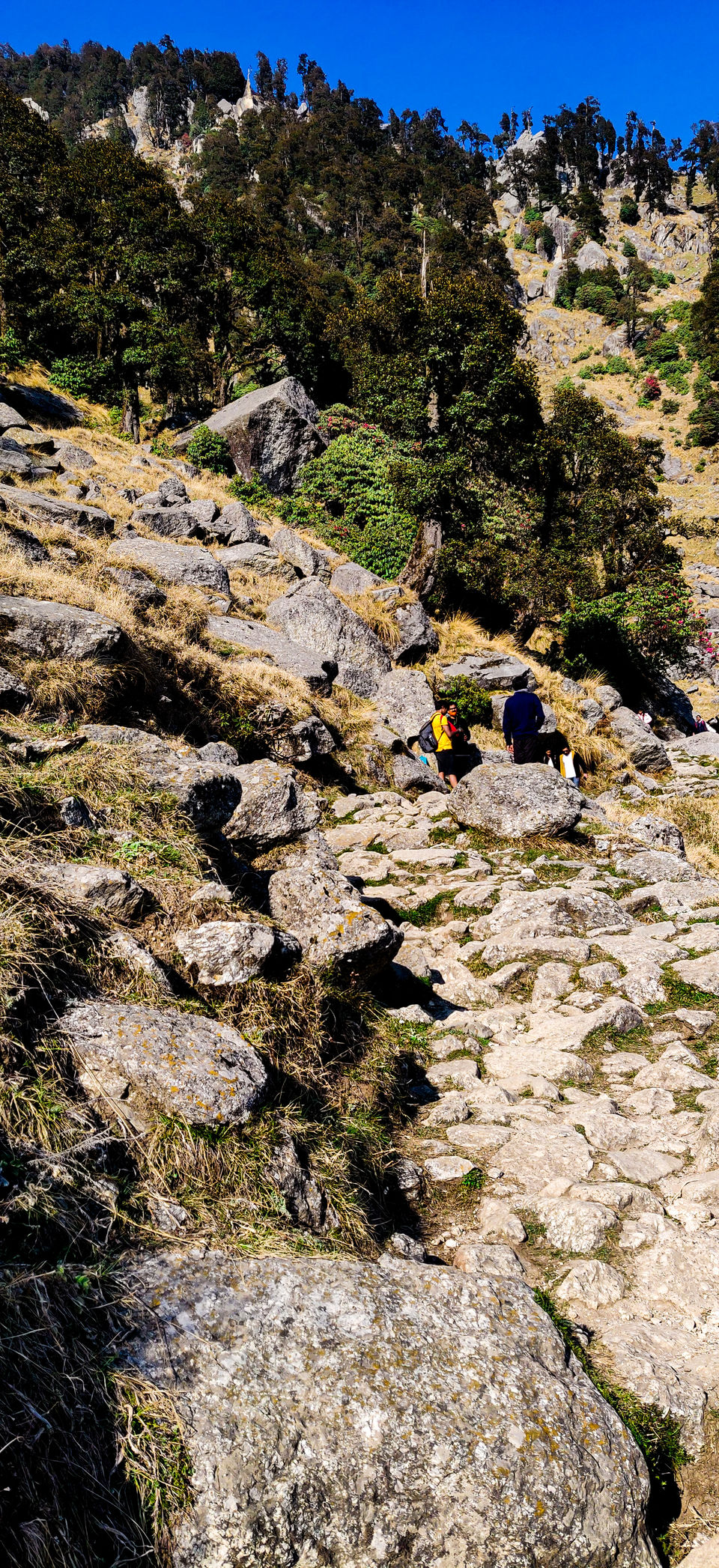 At around the halfway point you reach Magic view café. From here the trail gets steeper. The trail continues through a series of switchbacks and climbs to the Triund ridge through dense thickets of rhododendron and oak trees.
The last couple of switchbacks bring you out of the rhododendrons and out onto the Triund ridge. It's an open grassy ridge that stretches a good kilometer to the south before plunging into the Kangra valley. The trail is visible throughout and you will come across many trekkers on their ascent and descent, you won't get lost.
At the Top - Experience the magic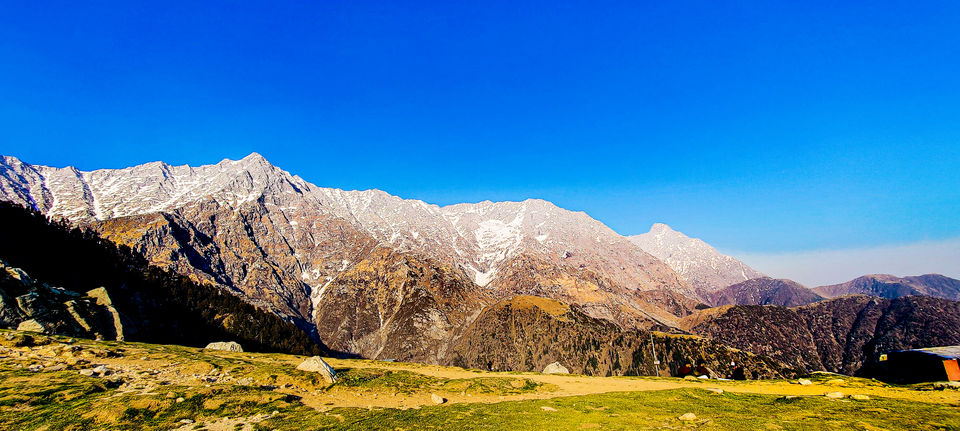 Try to reach at the top before the sunset. There are various companies who set up their camps at the top. Find the one you have booked with and get refreshed for experiencing the sunset. It took us 0.5 hour to find ours. The sunset at Triund is worth experiencing.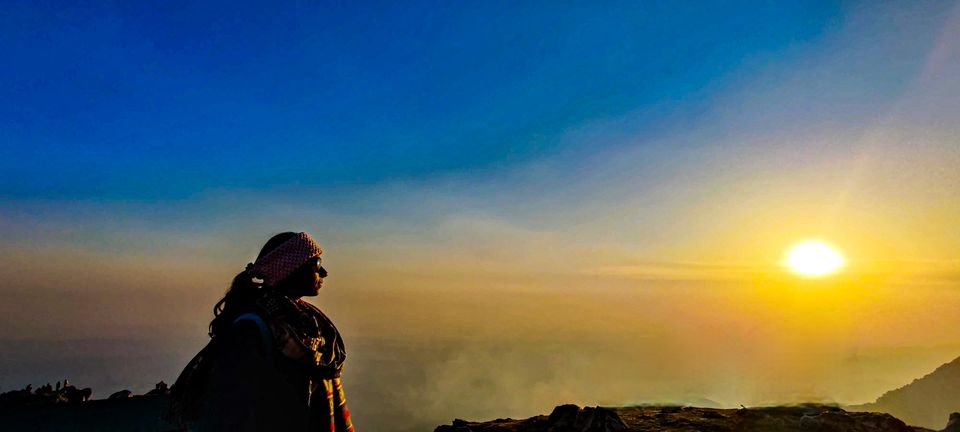 If reached early, you have the advantage of choosing the place where you want to set up your tent. Like, we chose a place away from the crowd with an amazing and peaceful view.
If you are going with any travel company, ask the trip guide to arrange bonfire at night. But if you are going by your own like we went, you can either ask the travel company people if you can join them or you can do what we did. :D
We carried kerosene and a bunch of newspapers to the top. Yes, we did took permission to carry these things before heading for the trek. At the top, we explored the Triund top for some wooden sticks in the torch light along with some fellow passengers of our camps. This sounds a bit crazy but believe me, it was so much fun.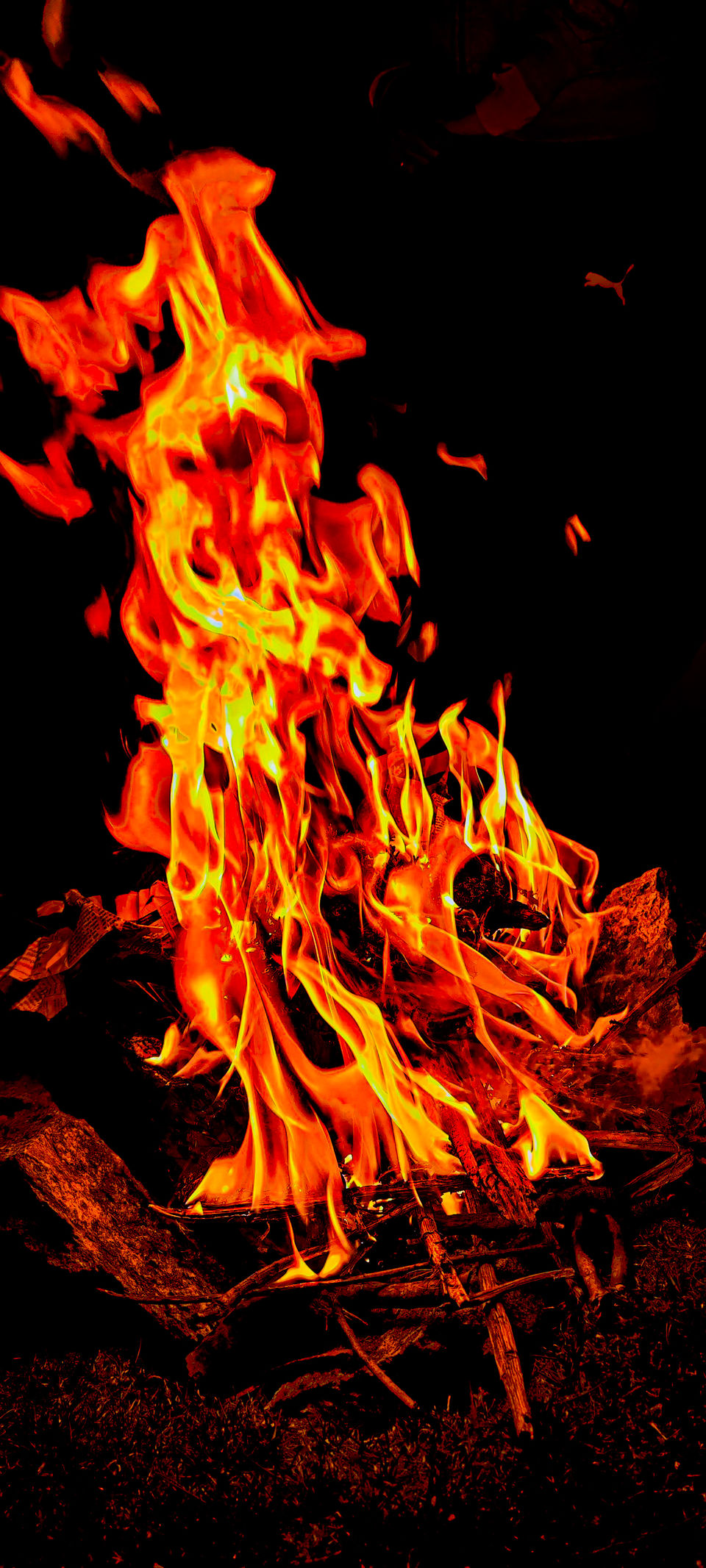 Sitting besides the bonfire, listening to soft music, gazing the stars, having conversation with some like minded people at the Triund top - What else do you need?

Wake up early to catch the incredible views of the rising sun from behind the peaks. It is a very beautiful sight as the sun rises in Kangra Valley. Have breakfast at a cafe at the top and head towards Dharamkot by retracing your steps along the path you came up with. It will take you lesser time in coming down as it took you to climb.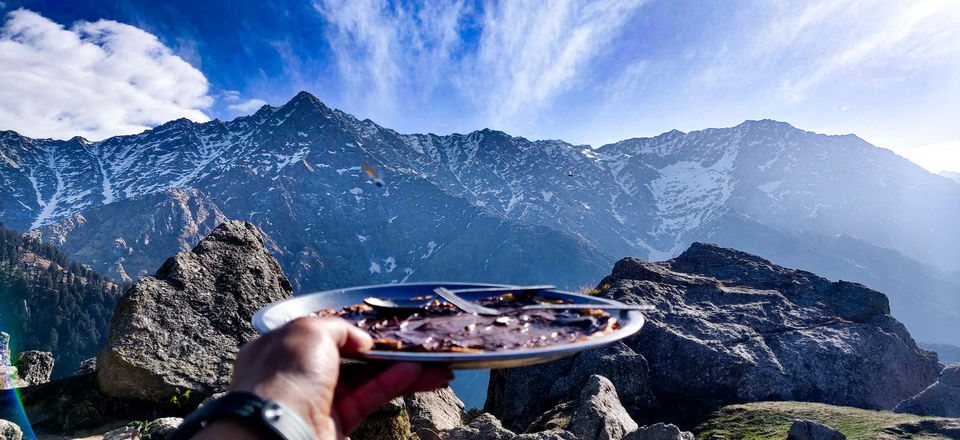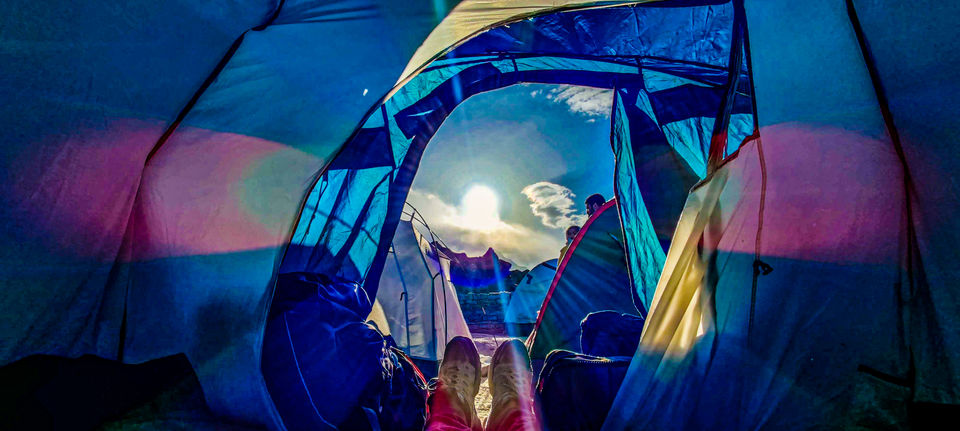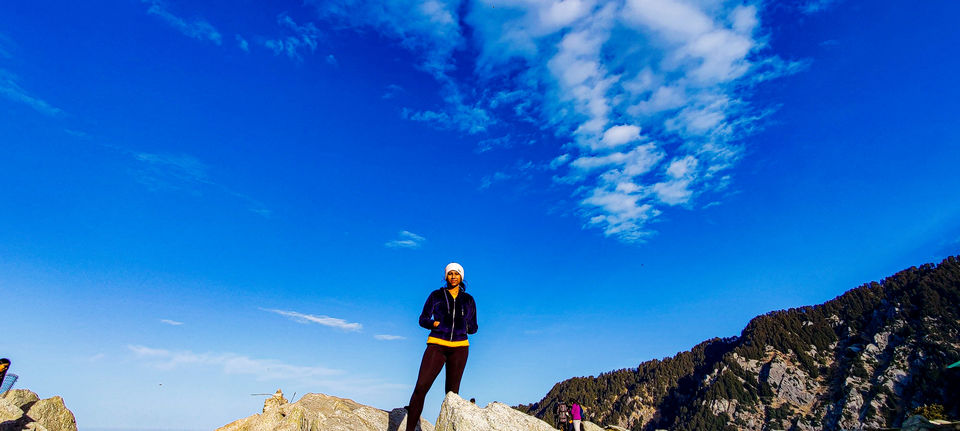 Remember :
1. Carry enough water during the trek. You can find only 1-2 shops during the trek where you can refill/buy water.
2. The companies provide you with sleeping bags, but I will recommend you to carry jackets, woolen socks for the night, as it becomes freezing at night.
3. I will suggest you to book tents from HIM treks, as the reviews of others were not as good as of this one.
4. Do carry a torch or SOS light.
Best Time : Triund trek can be throughout the year. March to June have the best weather conditions to trek in. To experience snowfall, you can choose December - February.
Reaching Triund : The base camp is Dharamkot, about 2km from McLeodganj. Can hire a taxi or trek or can go by your own vehicle.
Difficulty Level : I will rate it as an easy trek. You will not find any difficulty trekking on your own. Just to let you know, trekking is on uneven rocks and boulders. It is advisable to wear proper trekking shoes.
Things to Carry : Good trekking shoes, a backpack with rain cover, Sunglasses, extra pair of clothing in case one gets wet, thermals for the night, Gloves, Torch is a must, Water Bottles, power bank, Medical Kit.
(Many people don't carry medical kit as discovered from my own experience. I will advise you to carry the basic medical kit since you cannot find any medical help from the camp caretakers and helpers. At Triund only, one of my fellow passenger dropped off from a height and needed urgent medical care. And my first aid kit was there for the rescue).
Also, I get questions about what all medicines should we pack. So, here is the list of medicines that I pack while on any trip :-
Dettol, Cotton, Betadine, Bandage, Crepe bandage, Volini Spray, Head ache and medicine for vomiting, any other personal medicine.
I guess, this was helpful.
Travel free, Travel safe.