Udupi
Took an overnight train from Mumbai and reached Udupi in morning. Took a cab from prepaid taxi booth outside udupi railway station and reached hotel. We booked hotel close to Shri Krishna matt. Took darshan and prasad. I was told by friends and read suggestions of having prasad at the temple and it was worth it. For the first time I saw so many people sitting and such a fast service of plates being distributed, a hot steam rice drum being brought on trolley by 2 people and 1 person serving rice on 1 side and other person to other side. Within 5 minutes rice was served to more than 200 people.  Same procedure followed for the delicious sambar. Since the day 1 did not had much travel we rented the car from 2nd day. In evening took an auto and reached Malpe beach.  It's a beautiful beach with clean dry sand. Kids enjoyed playing with the beach toys and getting wet in water. There are many water sports available at Malpe. Strolled near the beach side shops. There were many seafood stalls near the beach
Took auto and back to hotel at udupi.
Foods to try : Prasad at Ramkrishna Mutt, Goli Baji a traditional dish which was suggested to us but I didn't liked it much., Gudbad ice cream, and delicious outh indian breakfast of hot steam Idlis, vada, dosas, Sheera etc etc.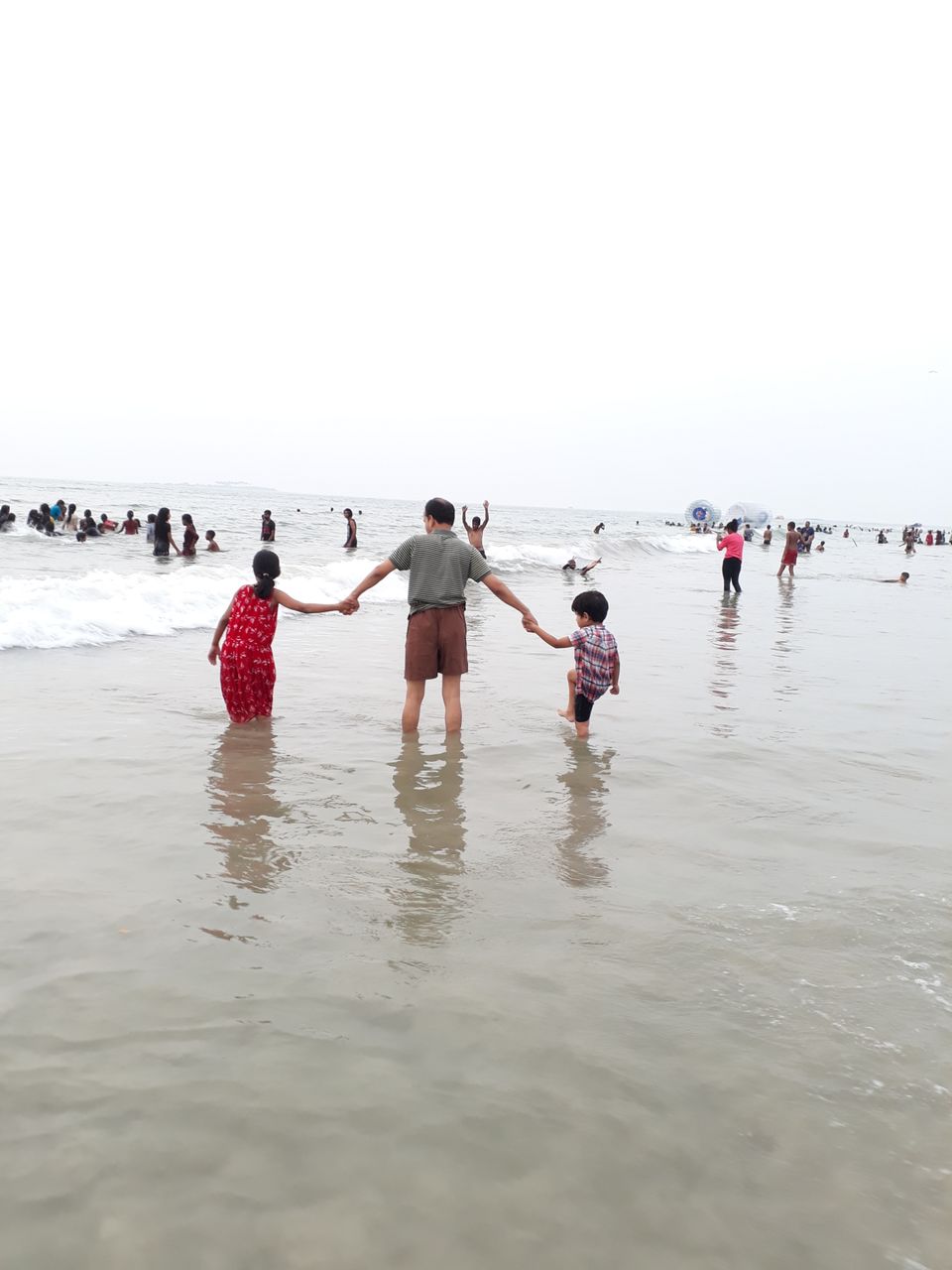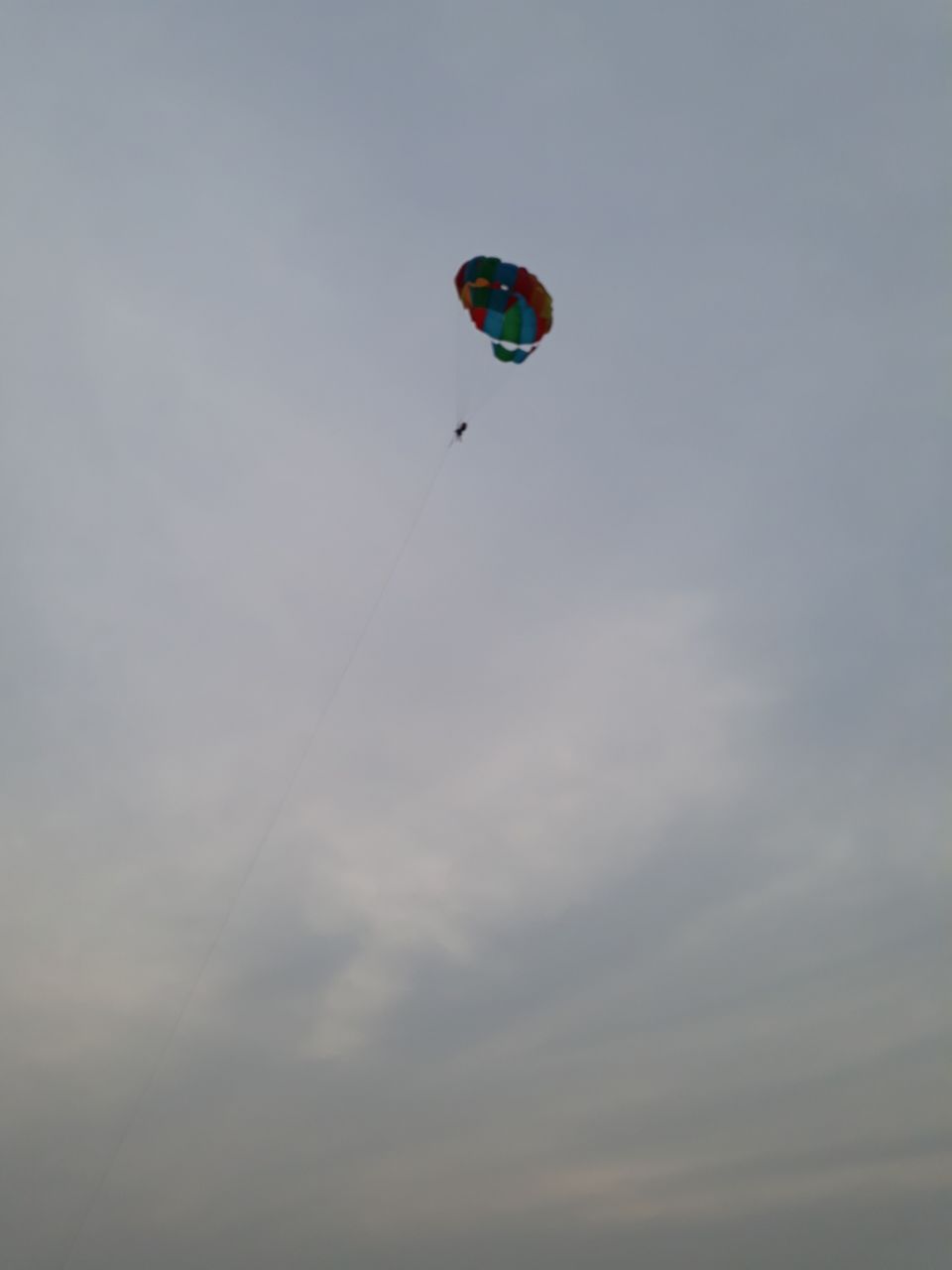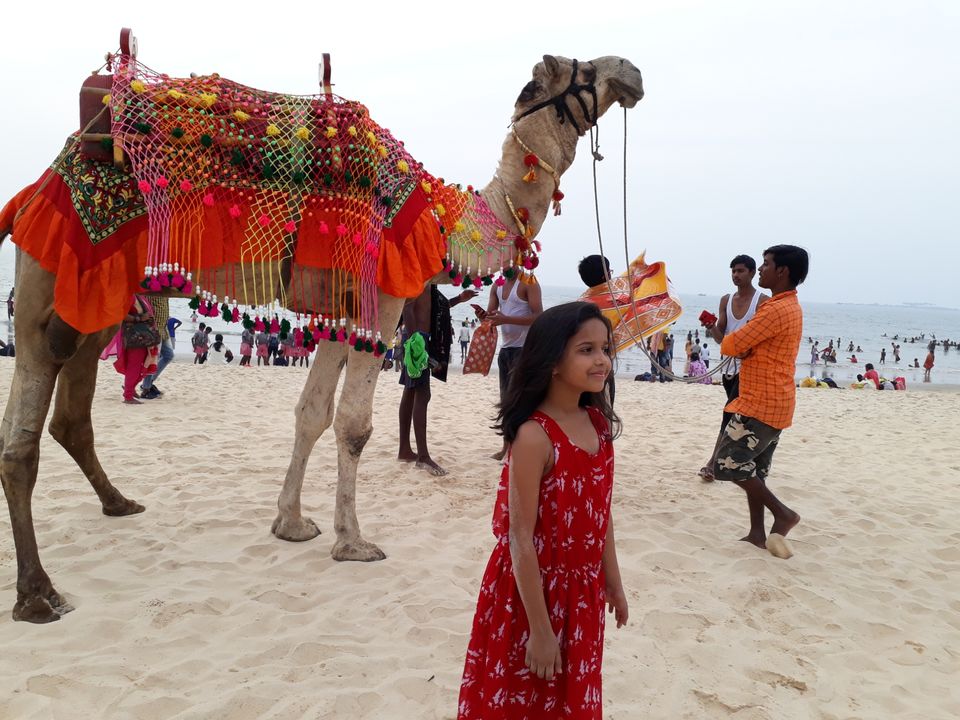 We booked car from 2nd day as had to cover many places and to travel conveniently with kids and luggage. We started at morning 8am and proceeded towards Coorg. On the way we had plans to visit Bahubali temple at Karkala, Dharamsthala temple and Kukke subramanya. We reached Bahubali temple and climbed more than 200 steps. We took darshan of the 40 feet tall Gomateshwara statue. View from the top of temple was amazing.  Greenery everywhere, beautiful chirping birds sound. There is also a roadway available for going to the temple but closed and they open it charging Rs 50 and it opens after 9.30. Since we reached before 9, we climbed the stairs to reach temple.  Stairs were small and not too much difficult. Had some snacks and coconut water near the temple stall and proceeded towards Dharamsthala.
We reached around 11.30 and temple got closed for Naivedyam. So we also took light lunch in the mean time and then joined the queue. There was long queue of which we had no idea and we were just passing from 1 railing to other and it took more than 3 hrs to have the darshan and we all got very tired. After the line got over in the temple there was no systematic queue maintained. Rushing and pushing all over. The temple is also so built with no proper escape route in case of any casualty or emergency. Once u enter the queue you cannot come out also. Totally avoid this temple if you are with kids and senior citizens. After spending 3 to 5 hours in queue you will not even be able to have glance of the deity for 3 seconds.  I prayed from a distance and immediately exited.
We checked with our driver and he said Kukke subramanya wouldn't be so crowded. So we had darshan at Subramanya. We reached Madikeri around 9 PM and reached hotel. After dinner we all immediately slept after the tiring day.
Night halt : Madikeri (coorg)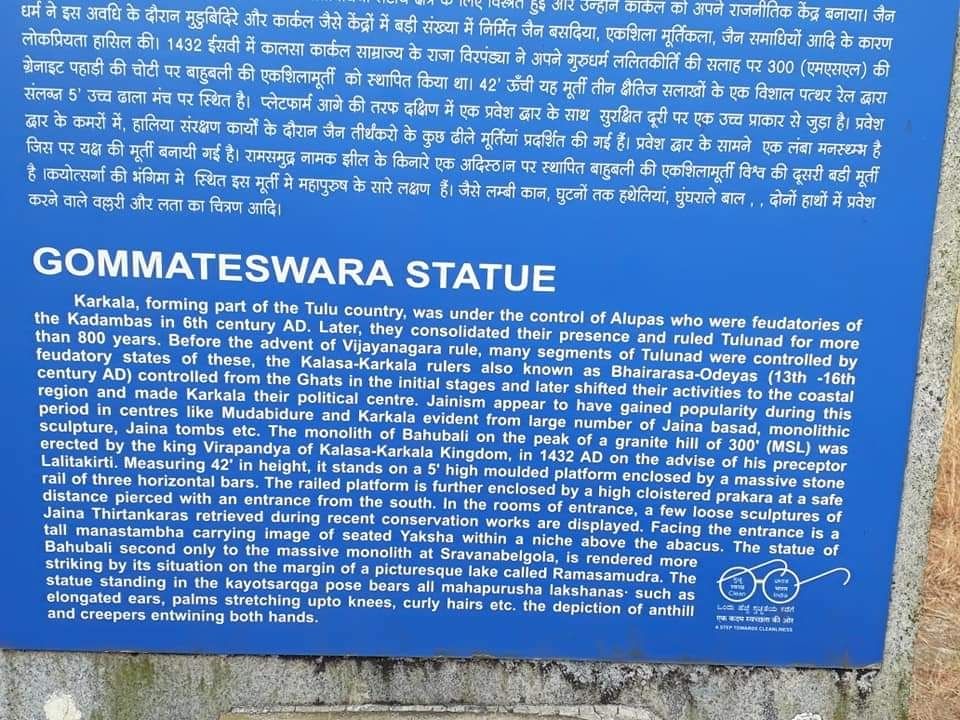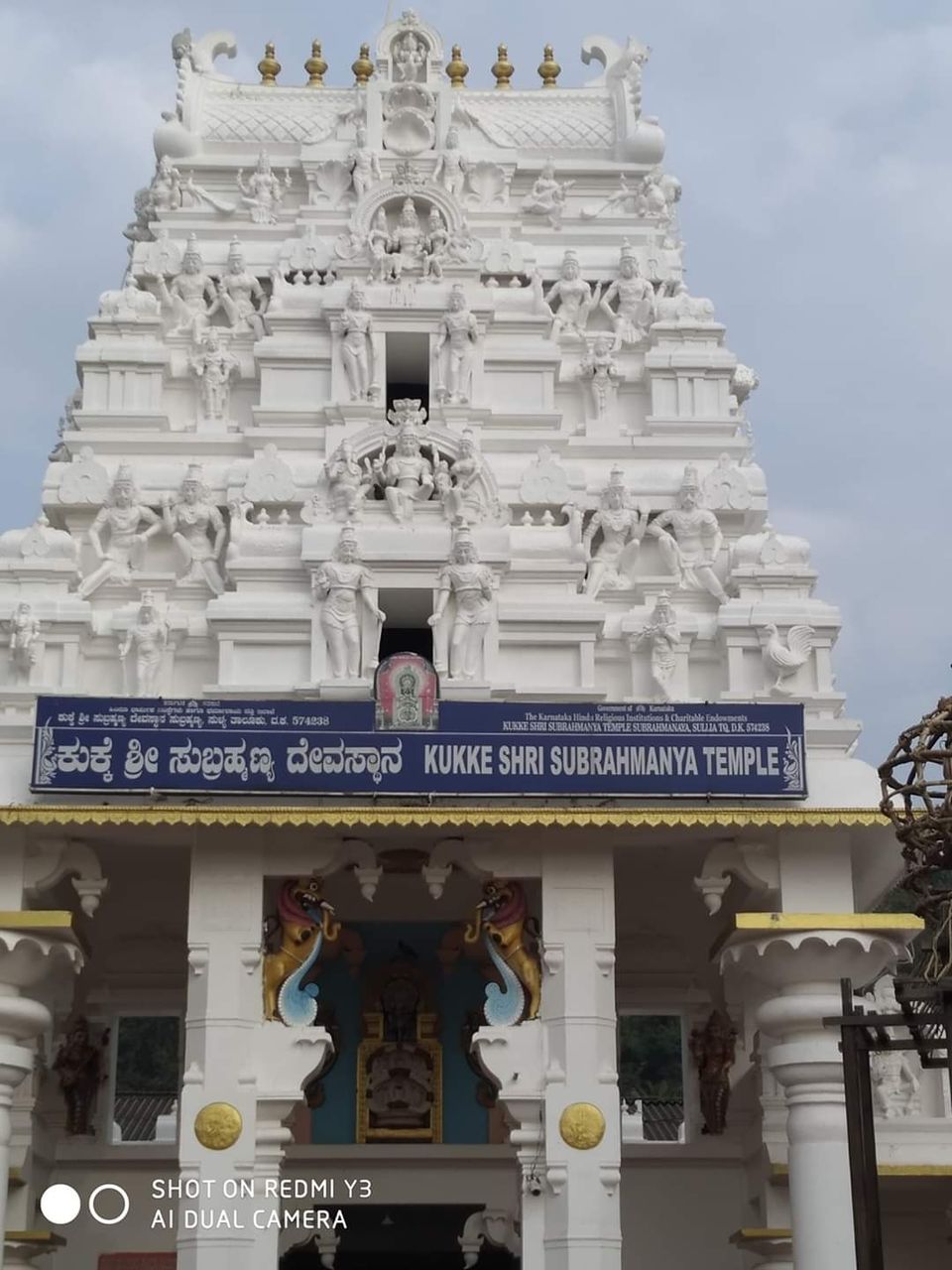 We started around 8 to reach Dubare elephant camp. The camp opens at 9 and we felt we are pretty on time but it took us more than an hour to reach. We reached around 9.20 and there was queue of more than 200 to 300 people. One has to take a boat to reach the dubare camp. There were only 2 boats taking around 15 people in one round. We were disappointed that we won't be able to visit it since the elephant bathing time is only till around 11. So we thought to skip and proceed further since we also had plan of sakrebyl elephant camp at Shimoga. Even at dubare we could see the elephants bathing from a distance since there is a small stream which needs to be crossed via boat. So showed elephants from the other side to kids and proceeded further. Next stop was Nisargdham.
It's a beautiful park with a stream, small boating facility, deer park etc
Later we visited the Namdroling Tibetan monastery also called the Golden temple. The monestry has huge golden beautiful statues of Lord Rinpoche, Lord Buddha and Buddha Amitayus. It's a must visit place in coorg iteniary.
We had lunch opposite the monestry. Must try the yummy momos there.
We then visited the Harangi dam. Beautifully maintained.  Nice garden. Water was flowing from only 1 of the gates. Proceeded then back from sightseeing areas in kushalnagar to Madikeri hotel.
Food to try: Momos near the monestry, chocolates
Note: If someone planning same places to visit then plan coorg sightseeing routes properly.  We should have covered Talacauvery and Bhagmandala first, then Madikeri sightseeing and then kushalnagar.  The road to Chikmagalur from coorg passes through Kushalnagar. So extra 2-3 hours of traveling could be saved.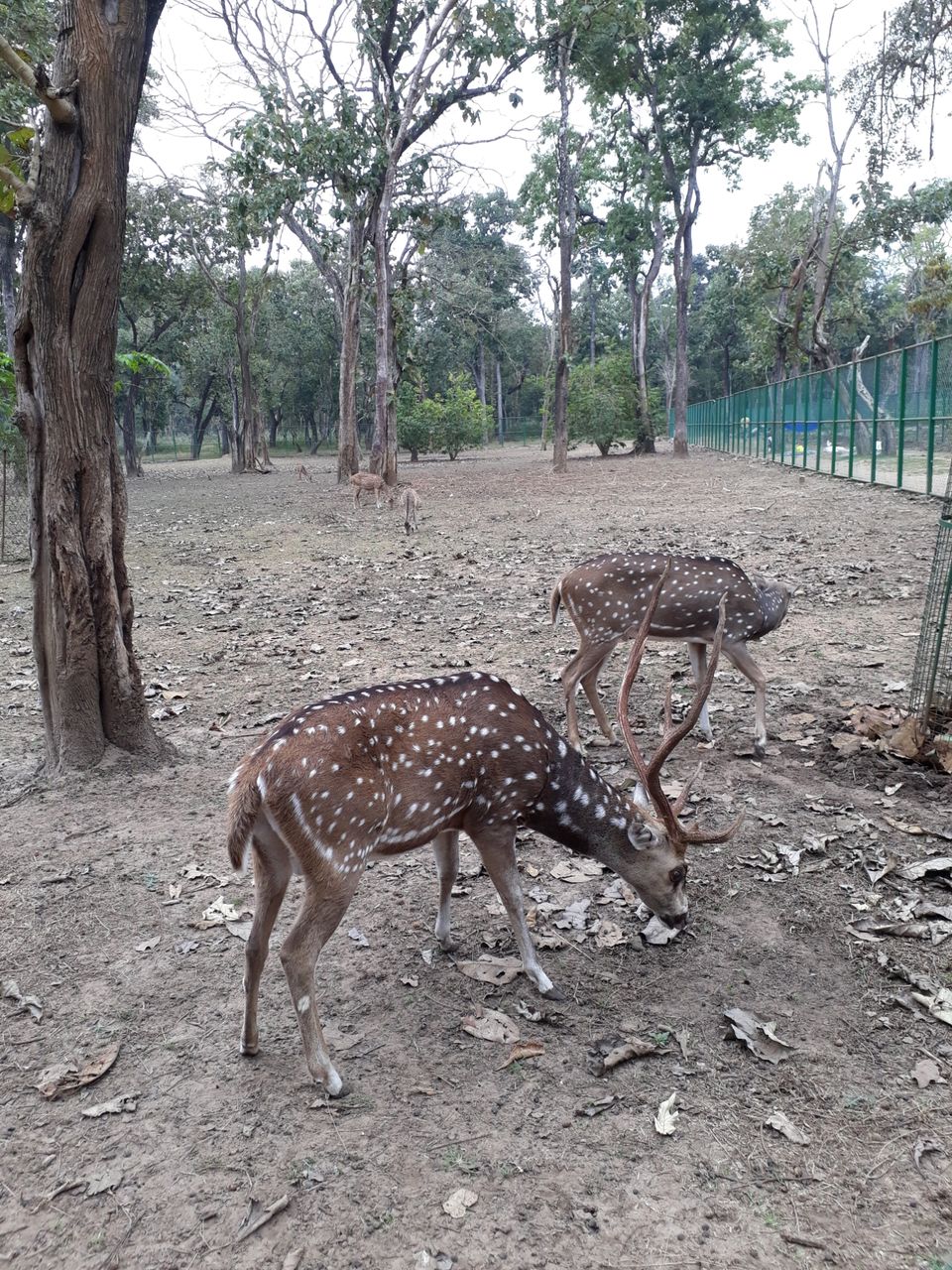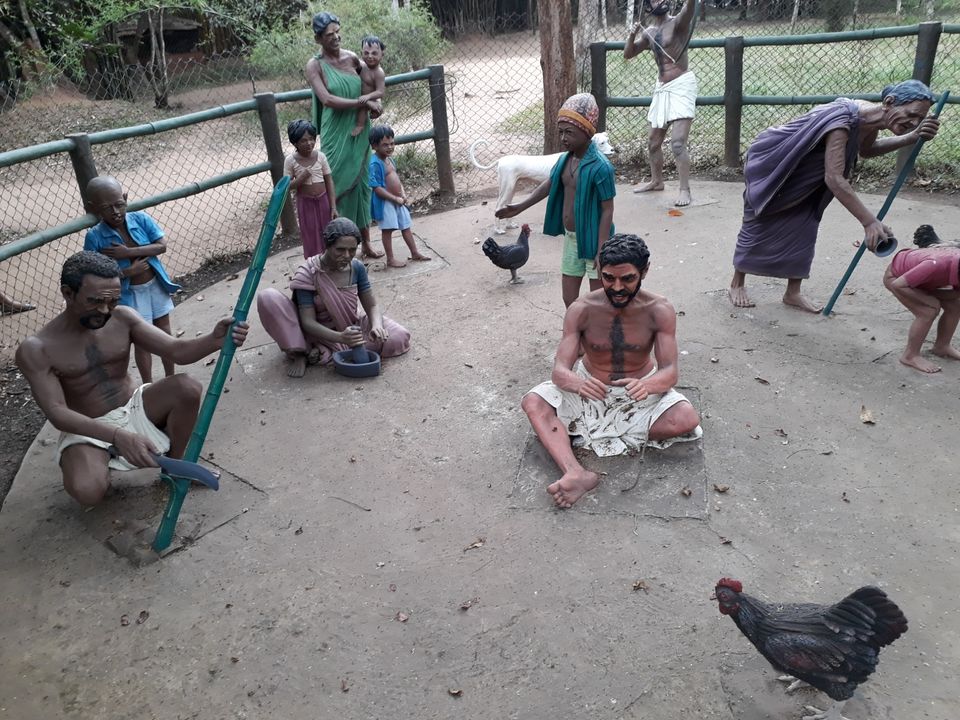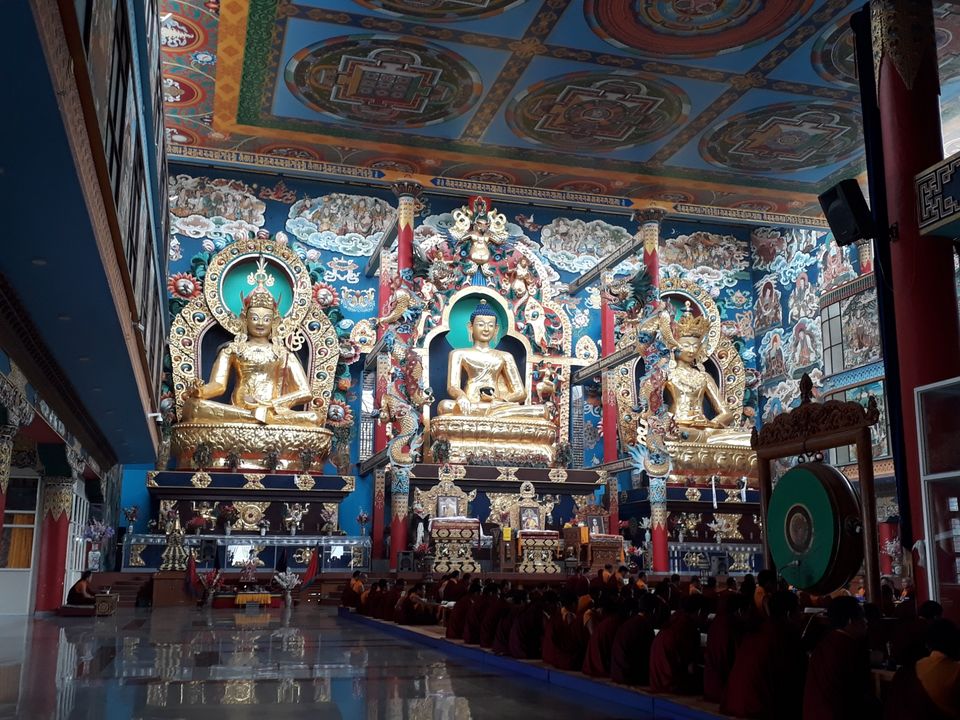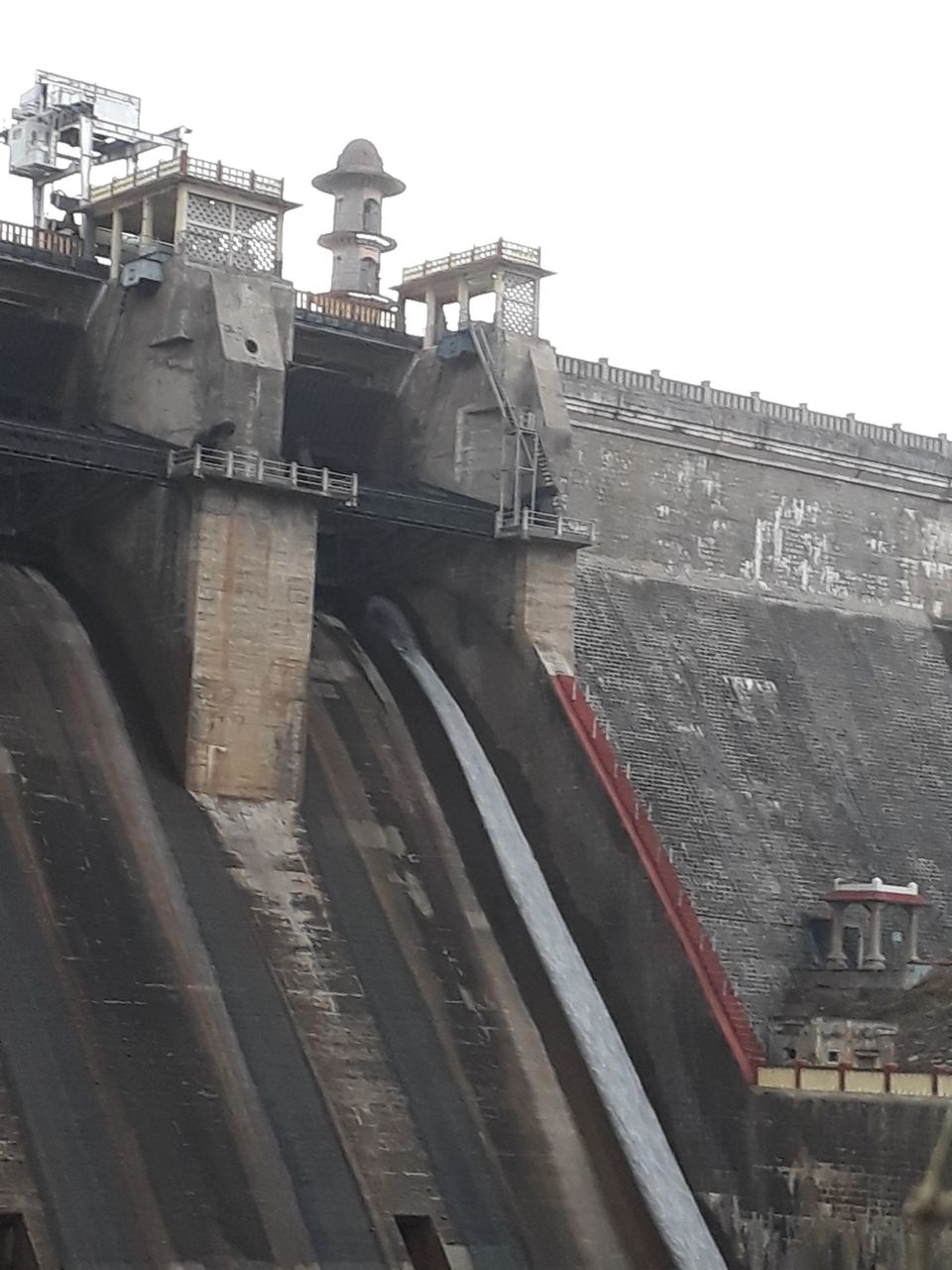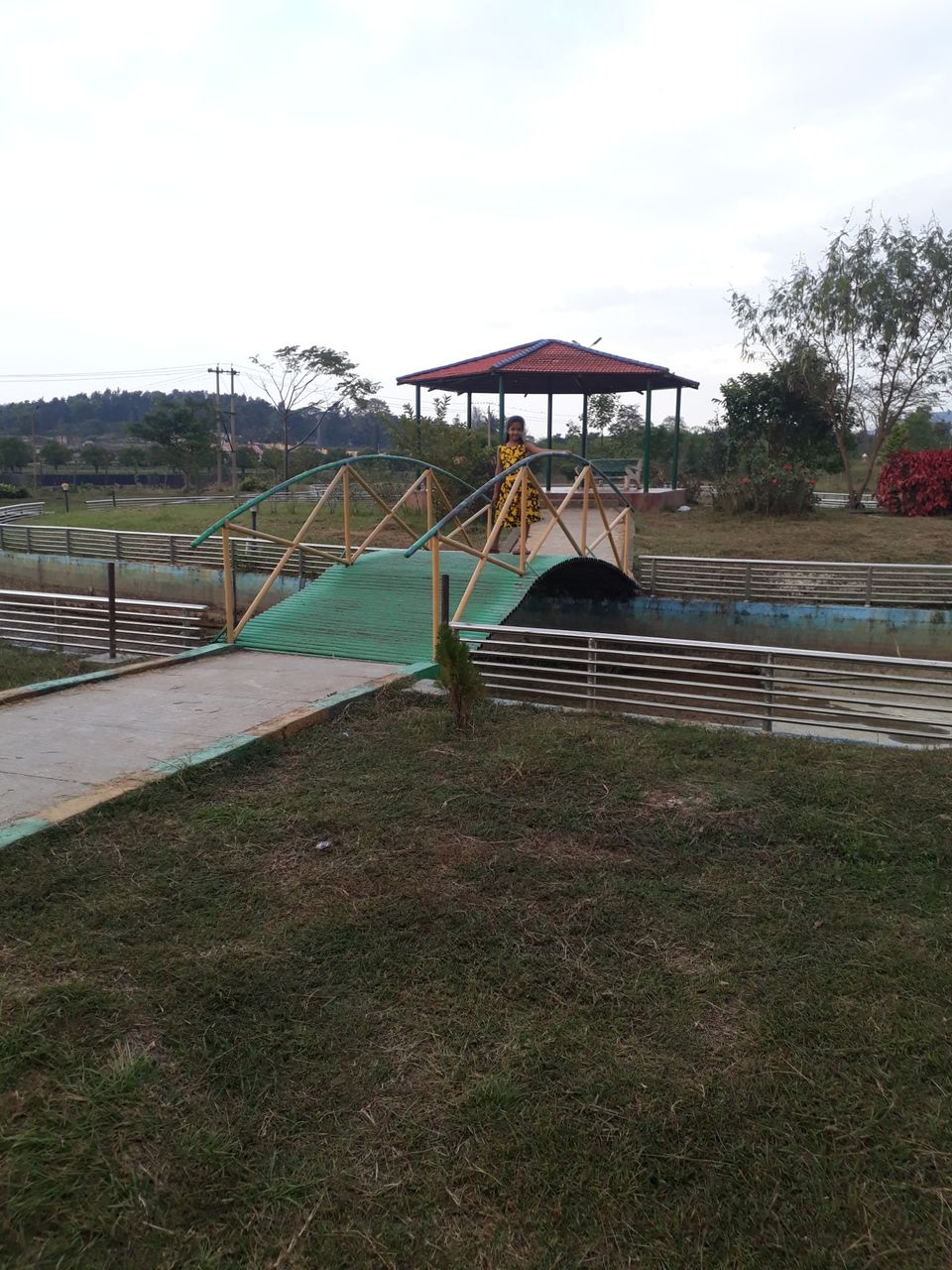 Covered places like Madikeri fort, Rajas seat, Raja's tomb and Abbi falls. After lunch proceeded to Talcauvery and Bhagmandala. Talacauvery is said to be the place of origin of river Kaveri. It's a beautiful temple. Bathing is not allowed in the pond at temple. We took the holy water and sprinkled it on our heads. There is a sightseeing spot which can be witnessed by climbing 350 steps. Beautiful mountains covered with mist can be seen from this viewpoint.  The climate was amazing.  We then visited the Bhagamandala temple. Triveni sangam or bhagamandala symbolizes merger of 3 rivers Kaveri, Kannike and sujyoti. There is a nice story for this temple which is must read to understand the real significance of all these places. Sage Kavera did not have kids and prayed to lord Brahma who blessed him with daughter who was named Lopamudra. She had a blessing according to which she can convert herself to river when needed to serve the humanity.  Agastya rishi saw  her and wanted to marry her. She agreed on condition that he shall never leave her alone. One day Saint Agastya went for bath and so converted Lopamudra I.e. cauvery in to water and placed in holy pot kamandalu. He took long time which Cauvery could not bear and flowed out of the kamandalu.  Flowing further she met the other 2 rivers and this place is called the triveni sangam. Later Rishi Agastya went to bring her back but she also wanted welfare of humanity.  So she divided herself in 2 parts so that 1 part can remain with Rishi Agastya in ashram and other part can flow as river. So this place is considered holy and people bath here. We again took water and sprinkled on us.  Then we proceeded towards chikmagalur and had plans to cover Belur and Halebidu. We got late to reach Belur and so took night halt at Belur.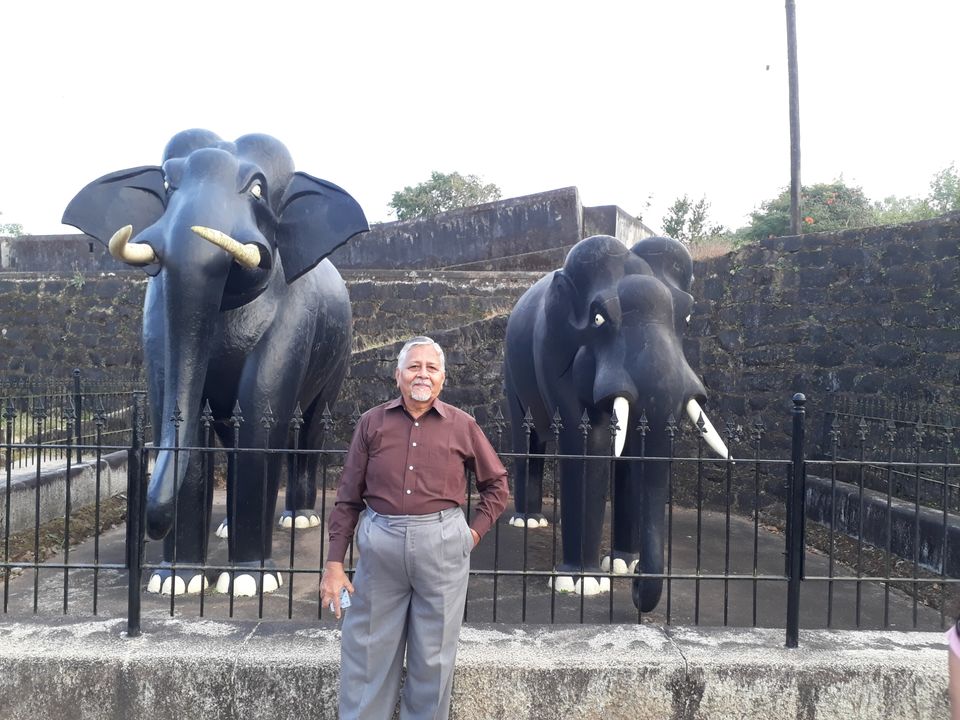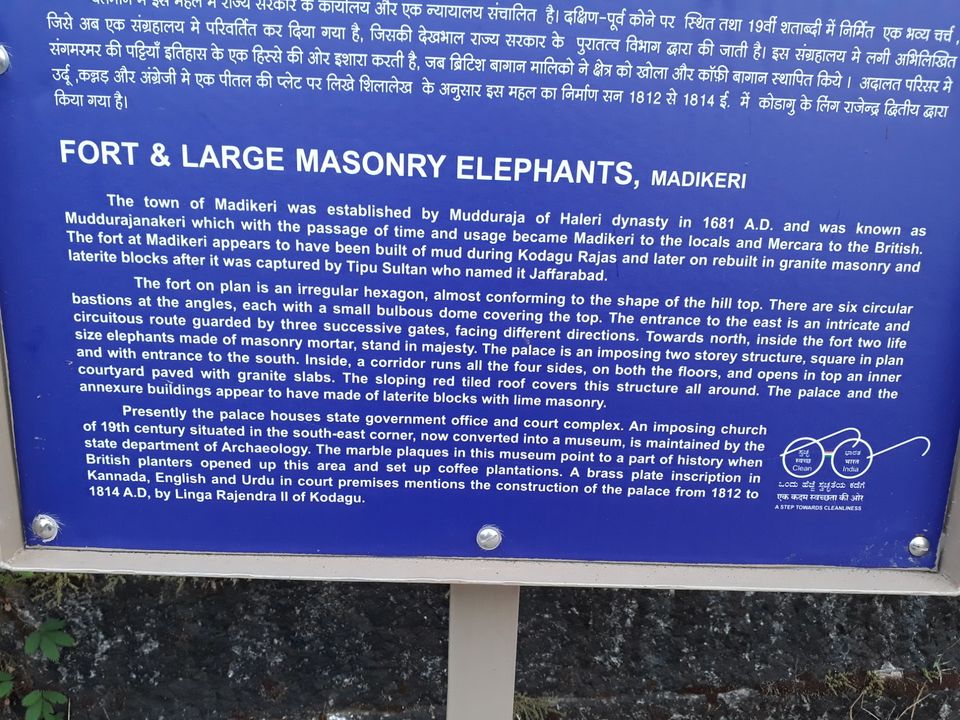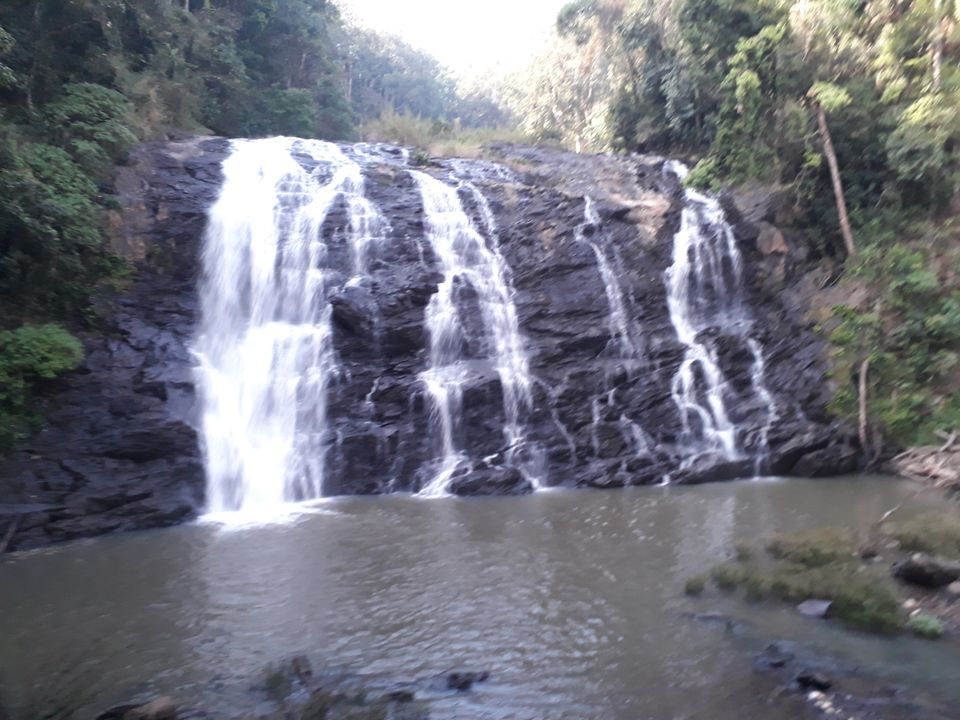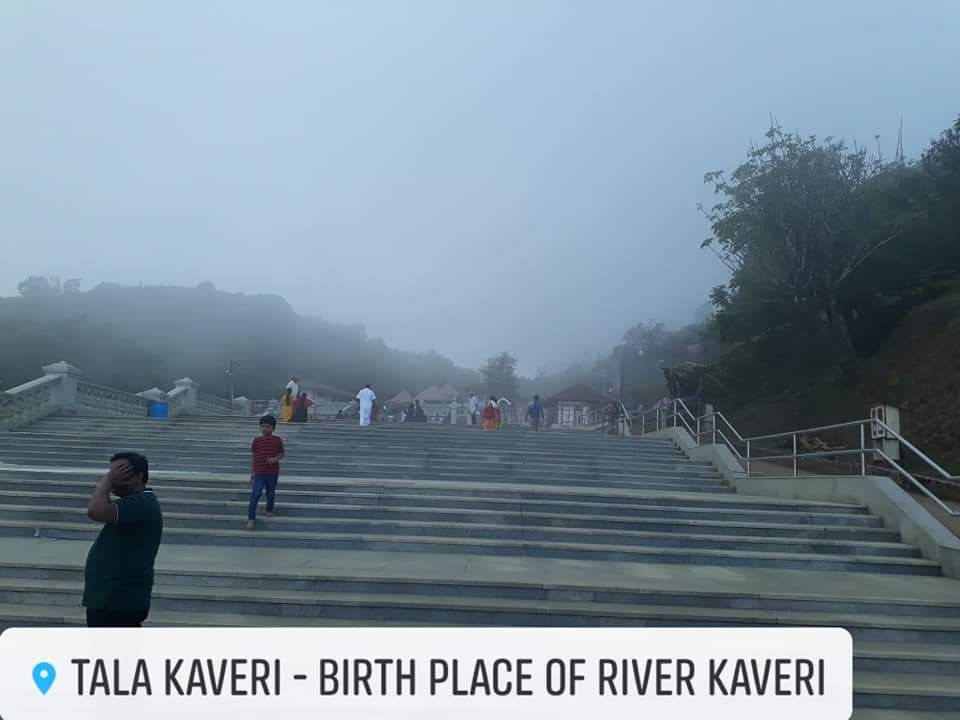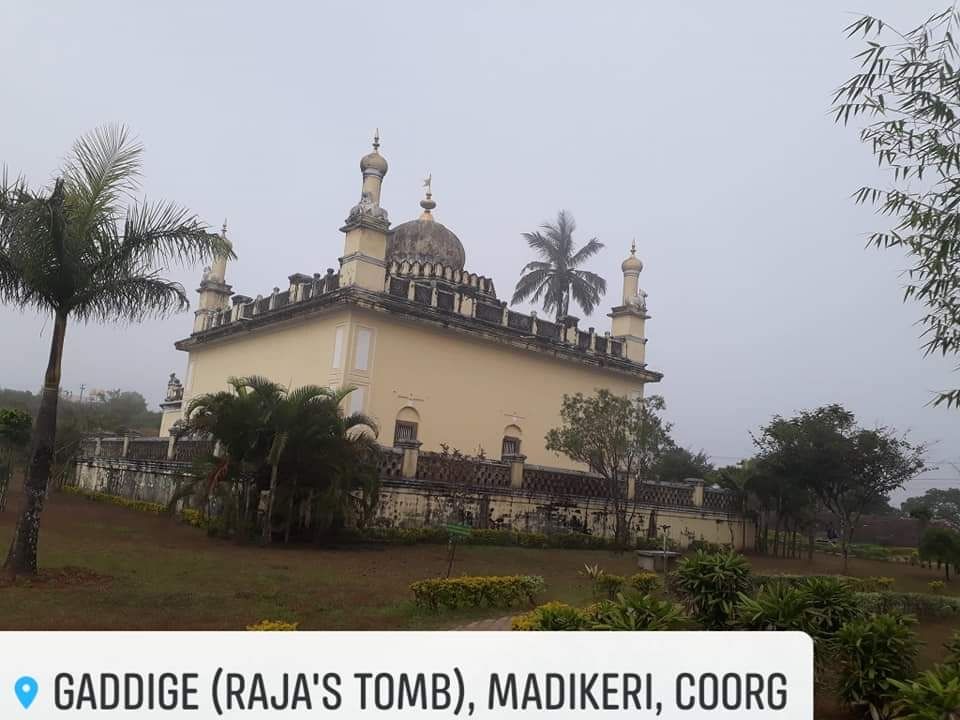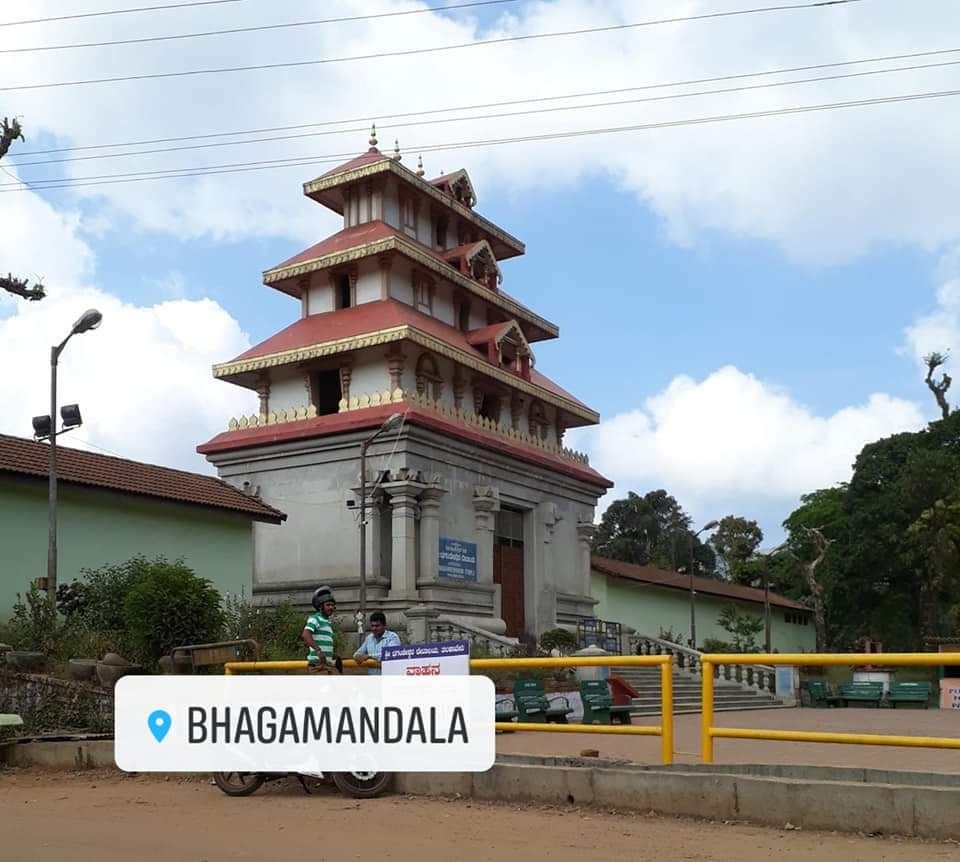 Belur Halebidu and Chikmagalur :
Took darshan at the 12th century Chennakeshwa(Vishnu) temple at Belur.  Beautiful carvings of the time when there were no machines shows how skilled our ancestors were. It is the finest example of Hoysala architecture
Halebidu was few kilometers away from Belur and it was equally beautiful.  Hoysaleshwar temple is a twin temple with Hoysaleshwar and Santeshwara Shivlingas. There are 2 big Nandis also opposite each Shivlingas.  There were many hindu and jain temples in Hosalya empire but were destructed by the Muslims. Aladdin khilji and other sultan destroyed the temples. The temple was constructed many times to repair the destruction and enhance the temple. One who visits the temple and learns the history of these temples would wonder that if the repaired version of temple is so beautiful then how beautiful the original version would have been.
One can relax beneath trees in the green grass lawn in temple premises. There is also a lake. It also houses a open museum which was closed. It contained the numerous ruined pieces of the temples which were found. Feeling proud of our architectural marvels and skills of our ancestors we moved to next destination Chikmagalur. Freshened up fast, took lunch and proceeded for chikmagalur sightseeing post lunch. Visited the Mulyangiri peak, Baba Budangiri peak and Dargah. The beauty of the mountains was beyond explanation. The roads were so good inspite of the heavy rainfalls there. We reached the top of mountains in our car and was really surprised to see such good roads. Greenery everywhere.  We visited one waterfall also. There were 2-3 more falls on little difficult roads. To reach one of the waterfall,  one had to travel in the Jeeps as the road is little rough. We avoided that. There is 1 more waterfall if one travels little more upward from the Baba Budangiri peak where any vehicles could travel.  We attempted that but later felt little scared as the roads further were of red soil and too narrow lane permitting only 1 vehicle to pass at a time. So dropped the plan and returned downwards back. Taking risk for some small waterfall didn't felt more meaningful to us when we had Jog falls also in our iteniary. Reached hotel. Had nice dinner. Weather was not very chilled but pleasant climate. After dinner went for a stroll for some desserts towards townside.  The townside area didn't felt like any hill station. It seemed busy like any of our Mumbai suburbs. Enjoyed falooda at an Ice cream shop and back at hotel.
Night halt : Chikmagalur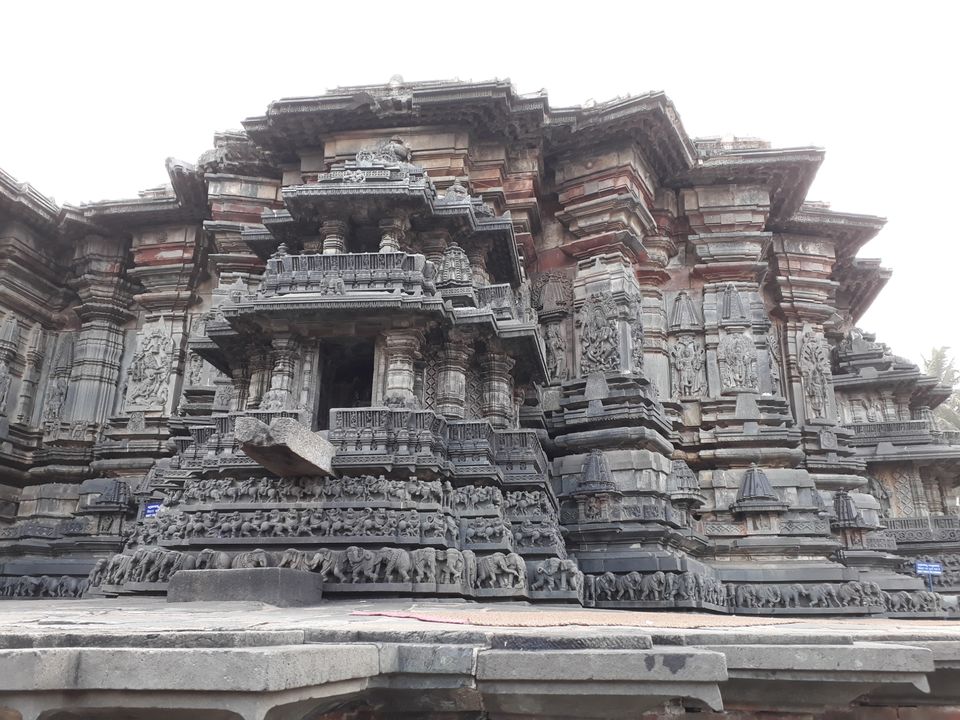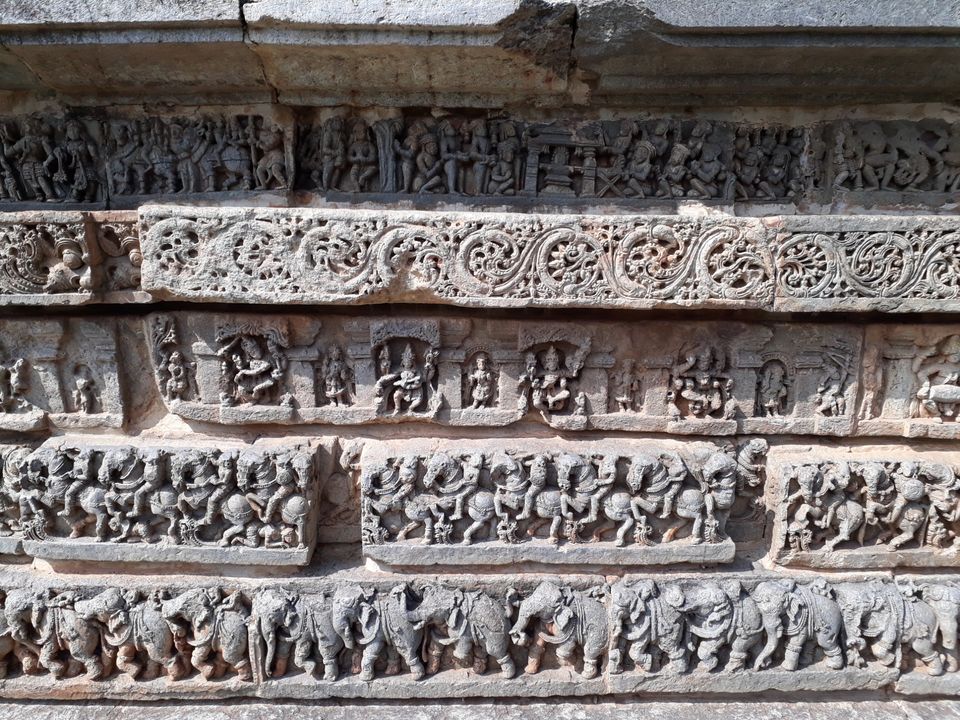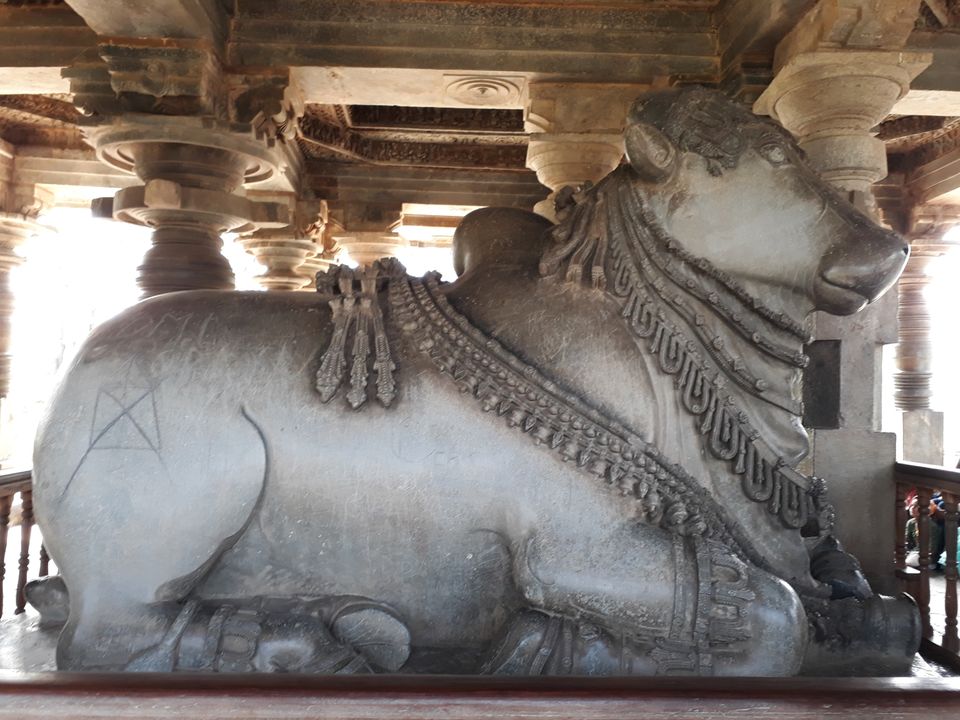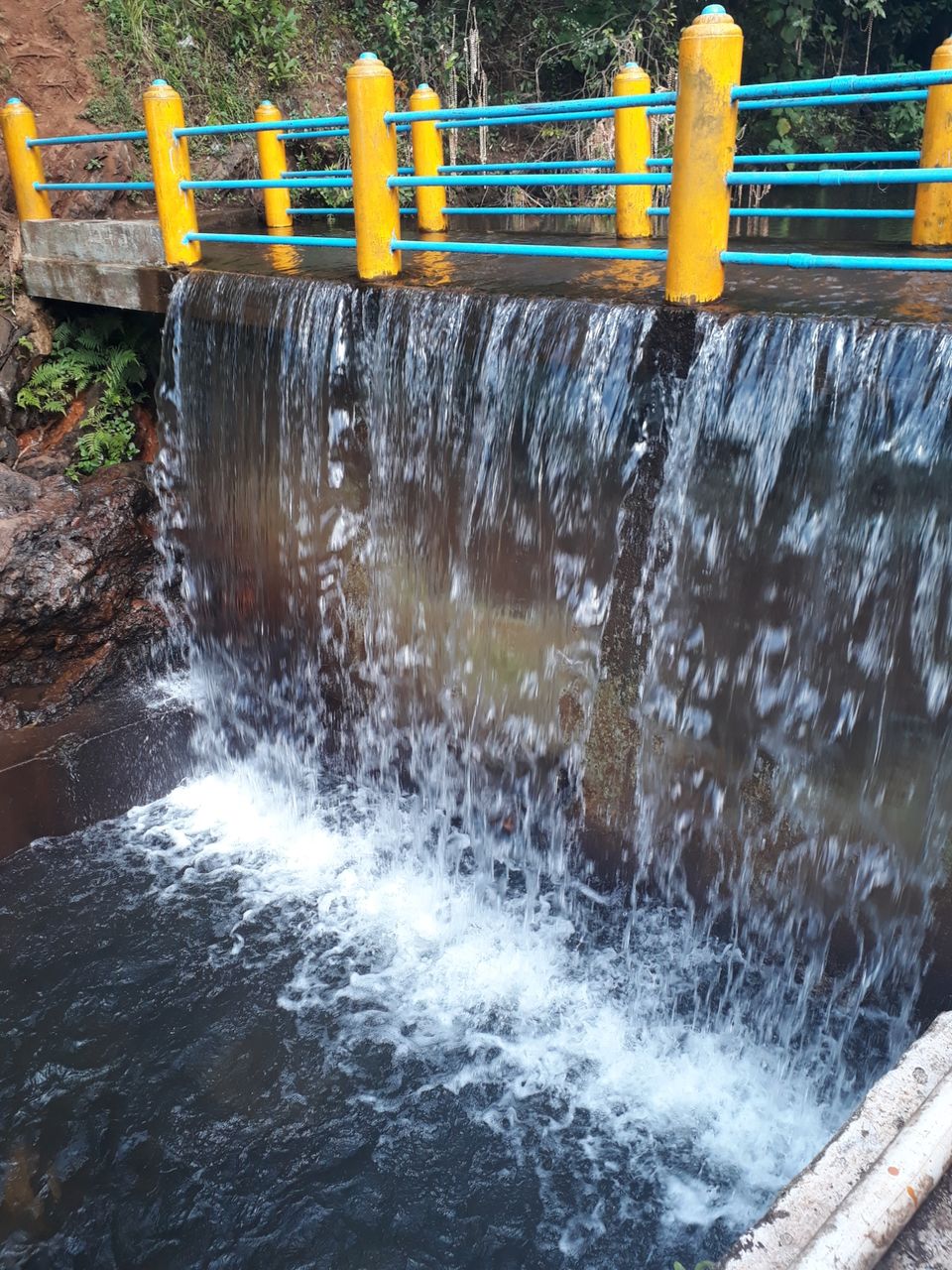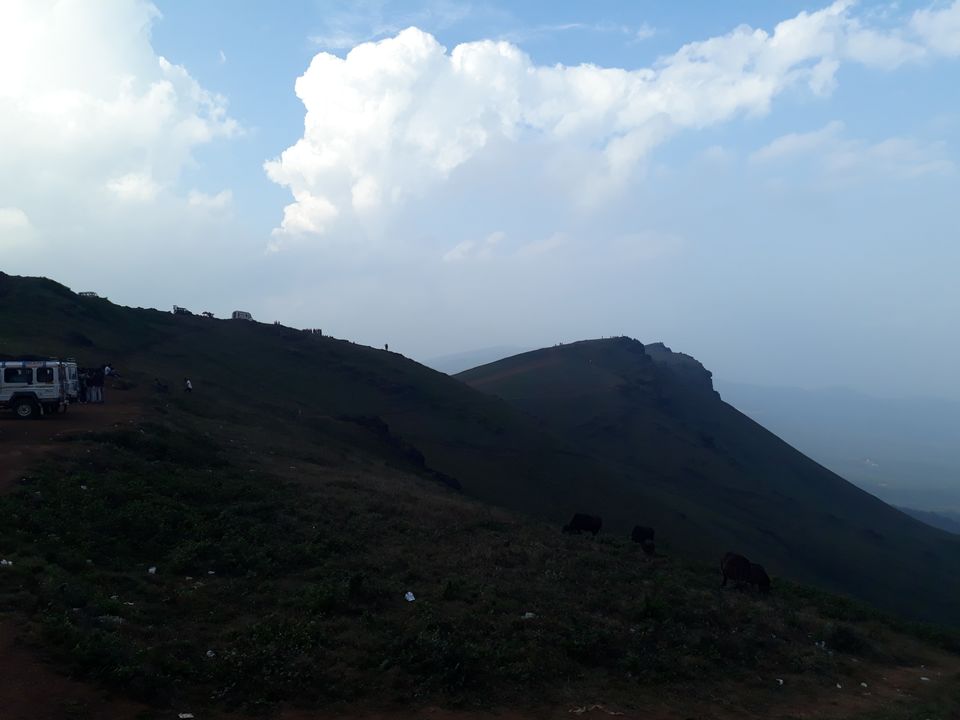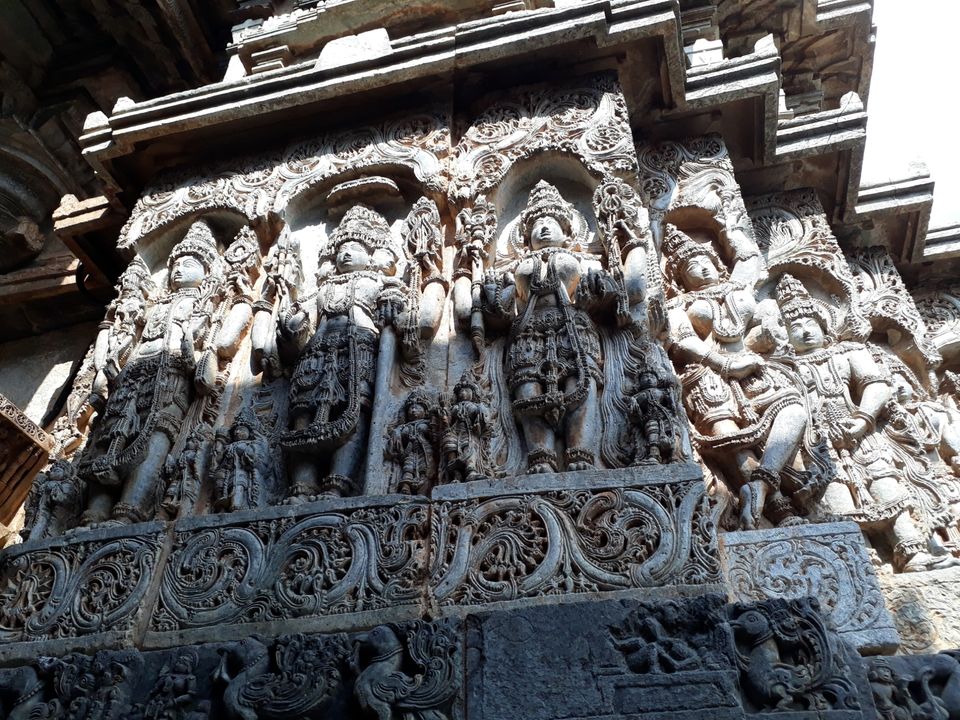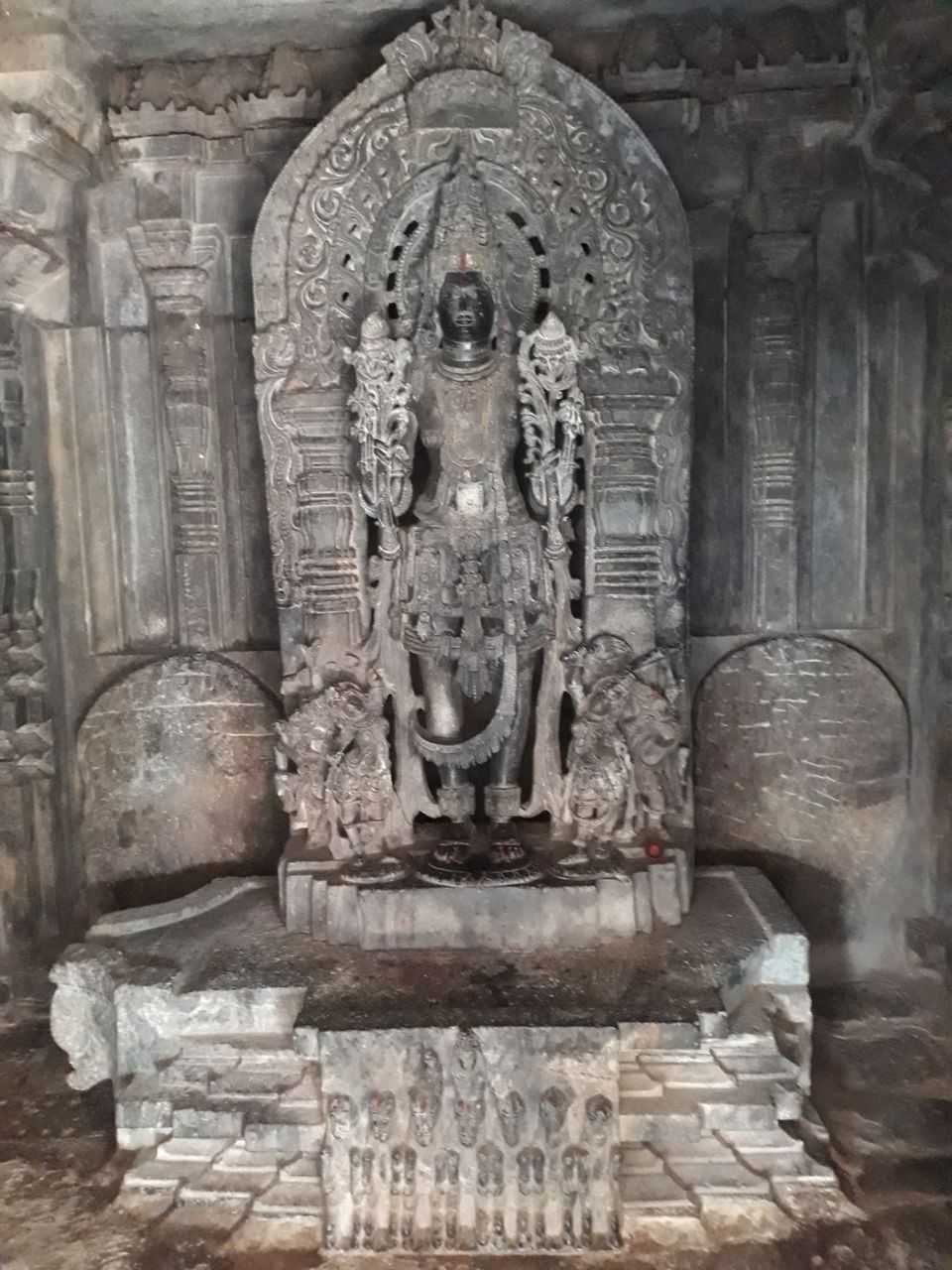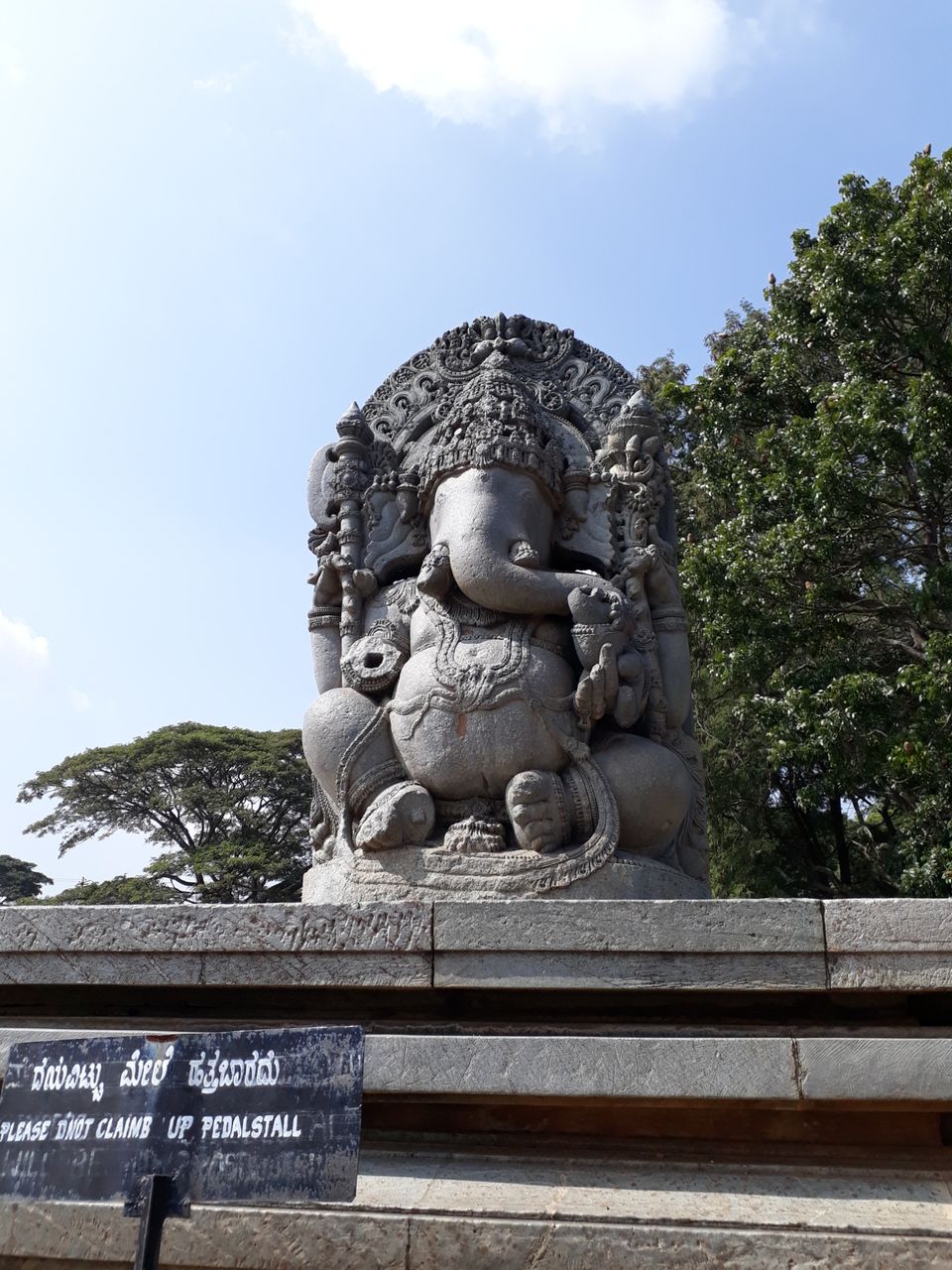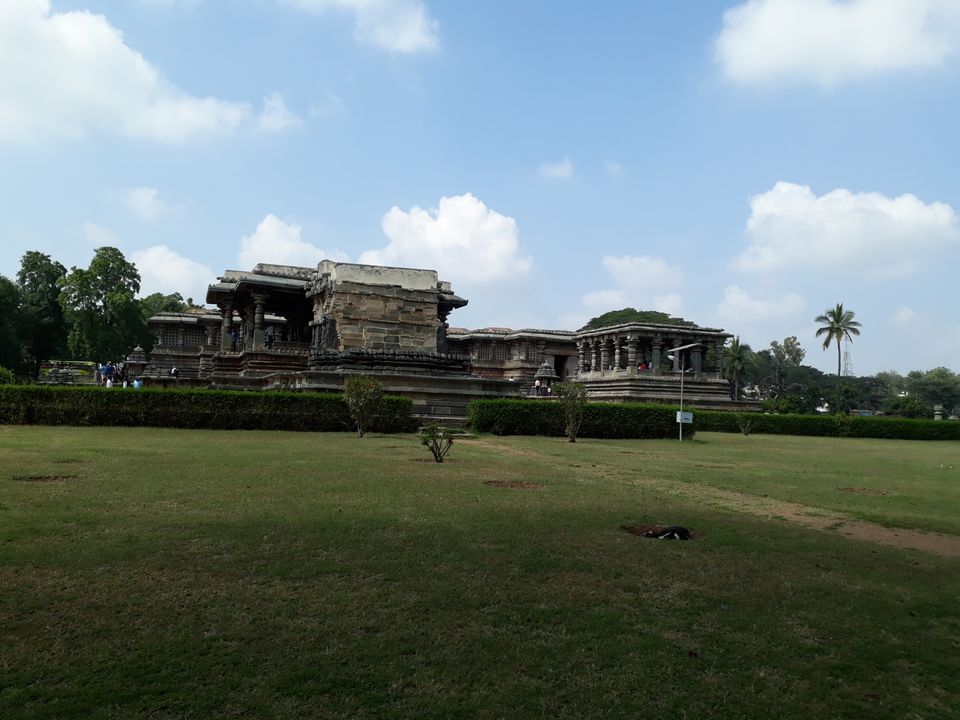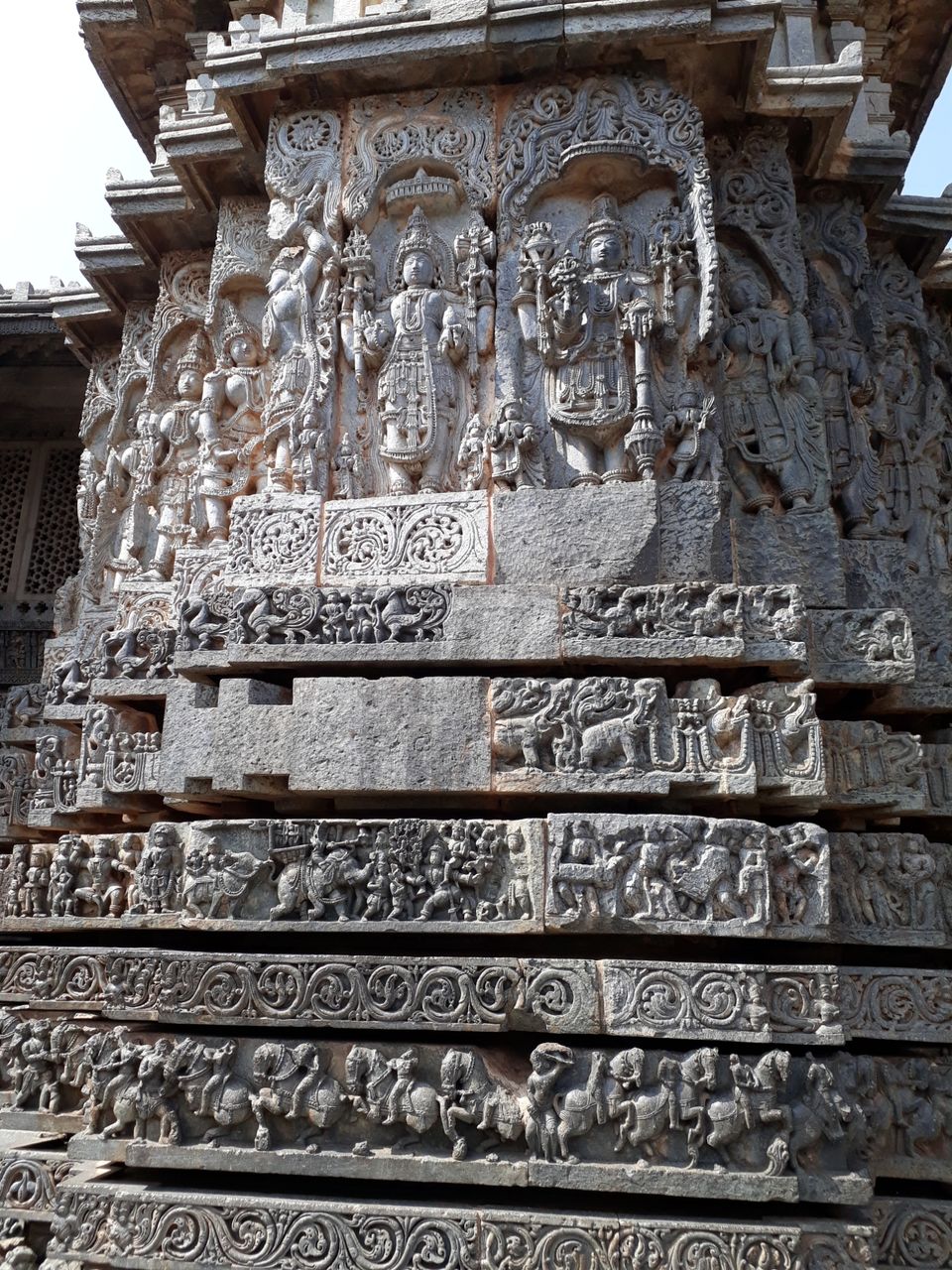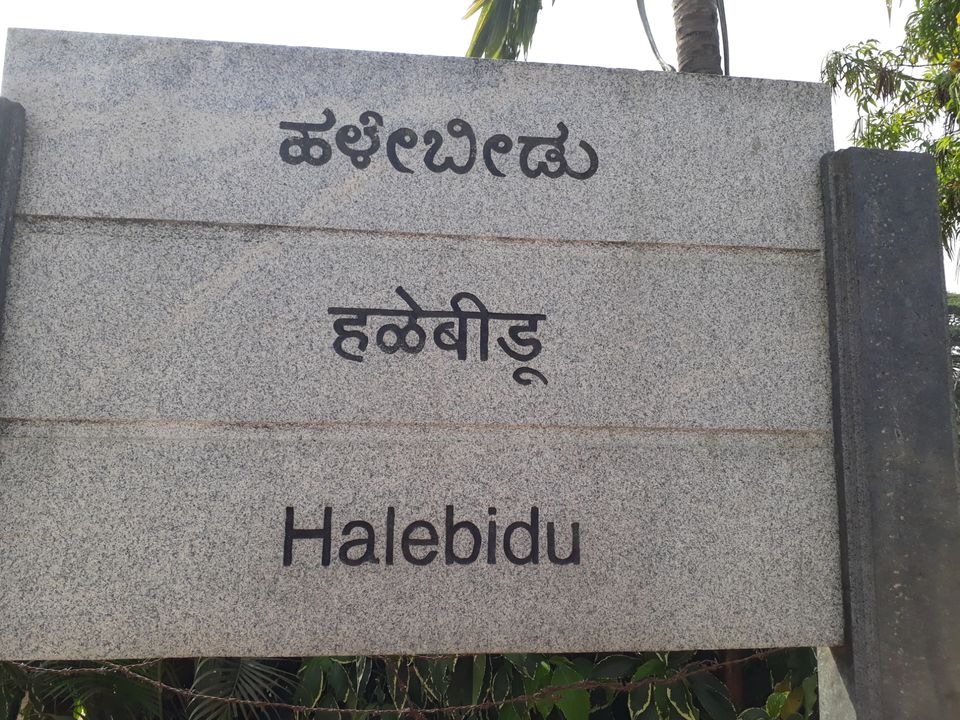 Chikmagalur sightseeing and proceed to Shimoga :
Visit to the land of coffee was incomplete without visit to coffee estate. We visited coffee estate. The coffee cherries were perfect ripened ready for the harvest. Understood the coffee making process. So many steps post harvesting to make the perfect coffee ready. Later reached Bhadra dam. The dam was closed for visitors but a guide offered to take us to the view point and explain about the dam, show us the Bhadra reservoir with heavy fees. One more tourist vehicle arrived and feeling we might miss this opportunity we too agreed. But it was worth it. Bhadra is a huge reservoir. The depth is around 186 feet. It merges with Tunga river and finally ends at Bay of Bengal.  The guide explained about the dams, the electricity generation,  and nearby boating facilities.  It was a knowledge gaining session for my kid. Also visited Sringeri temple. Proceeded to Shivamoga. We checked in at a hotel at Shimoga.  We saw a mall nearby the hotel. So after dinner went for a stroll. Overnight at shimoga since we wanted to reach Sakrebyl early next day.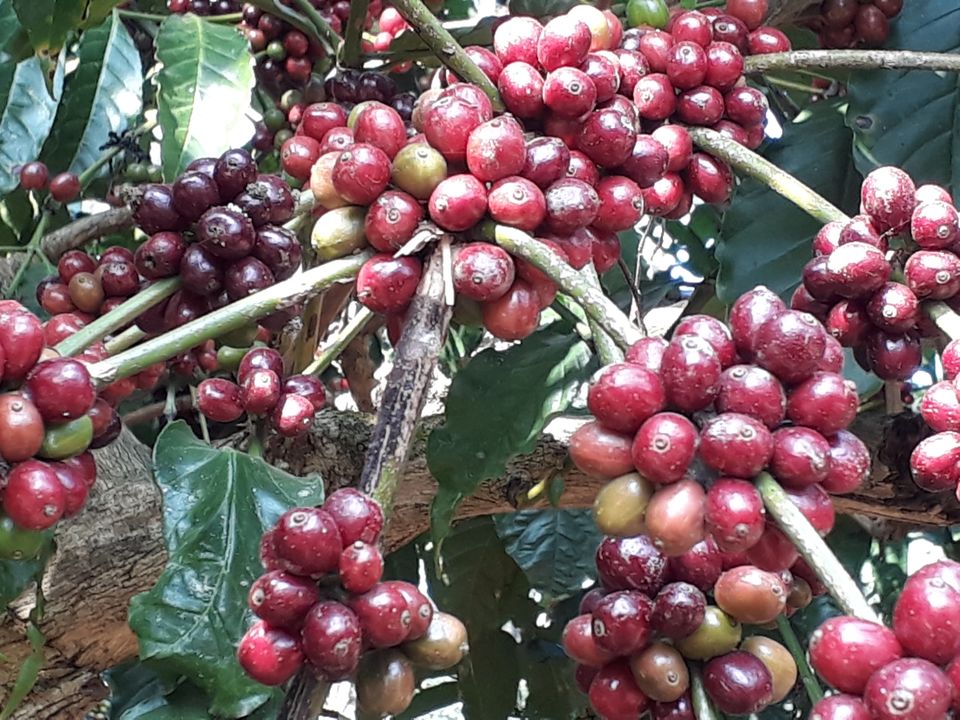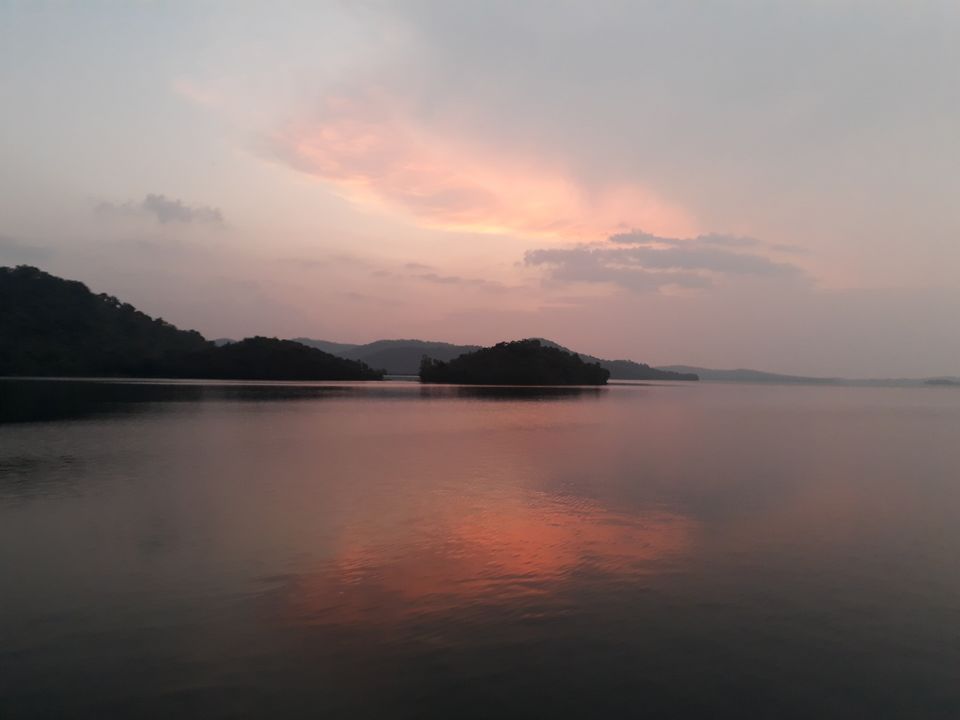 Woke up early and started at 6.45 not to miss elephant bathing experience like at Coorg. We reached by 7. 15. Ticket counter opens at 8. Stood in queue. Around 8 we could see one elephant on the way to reach sakrebyl. We got our tickets and rushed towards the bathing place. Kids enjoyed seeing the bathing elephant. 2 more elephants arrived and later other 4-5 more. The guards over there told that around 24 elephants come daily for bath there. This goes around till 11 or 12 and they all go back in jungles. So plan to visit early morning. There is also a kids play area with swings, slides, merry go round etc. One can purchase tickets for bathing elephant if they like. Elephants rides are also available here. In some forward messages had read that elephant bones are not structured to carry weight on back. So we didn't wanted to harass the animal and didn't opt for ride. Around 15-20 kms ahead from Sakrebyl there is Mandagadde bird sanctuary.  Only visit this place if you have patience to wait for the birds. Good quality binoculars must. We could see a kingfisher and a woodpecker. We returned back to hotel and had some meals checked out with our luggage on way towards Jog falls. On the way had to visit Tyregoppa Zoo and Safari. There are few animals in zoo like ostrich, giant squirrels, black swan, fox, bear, crocodile, python etc. We also did safari but it wasn't like safari feeling. Lion and tigres were in controlled enclosures and so it was not like a jungle safari. You can go in for it if have spare time and if kids then they enjoy. Others can skip Tyregoppa if limited time. We proceeded towards Jog falls. Reached around 3.30. Since it was December end, water was less but not disappointing. The 4 falls named Raja Rani, Rocket and Roarer were beautiful. Jog falls are one of the highest falls in India and to experience the real height people go down 1400 steps.
Caution: Getting down is easier and fast but remember u need to climb back also.
We went till around 800 steps but then thought of returning back as felt now climbing could be difficult and it was. With 2-3 small breaks we reached upstairs again. The view of the falls is good also from the kstdc guest houses. Now we proceeded towards Murudeshwar. We reached around 8 at night. The big Shiva statue and the Gopuram was lit and looked beautiful. We reached the hotel and then had dinner at Naveen beach restaurant. The location of the restaurant is awesome with the view of beach as well as the Shiva statue but didn't enjoy the food taste.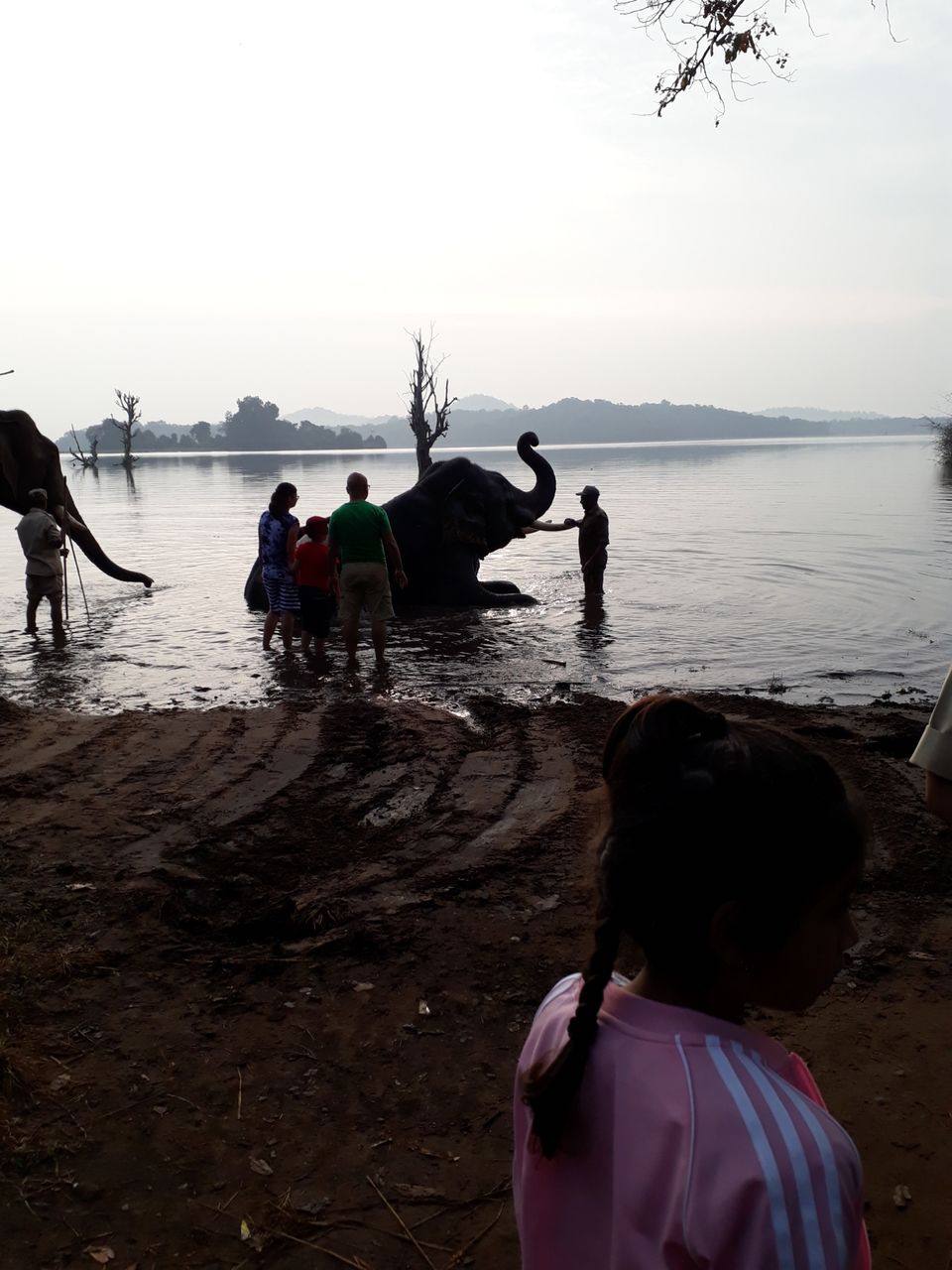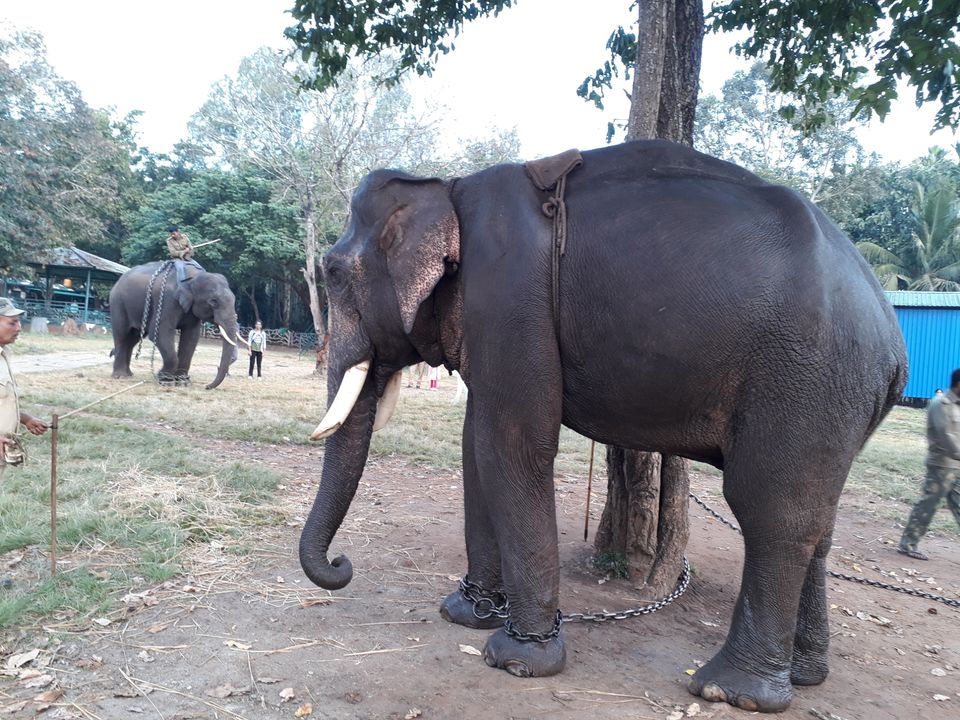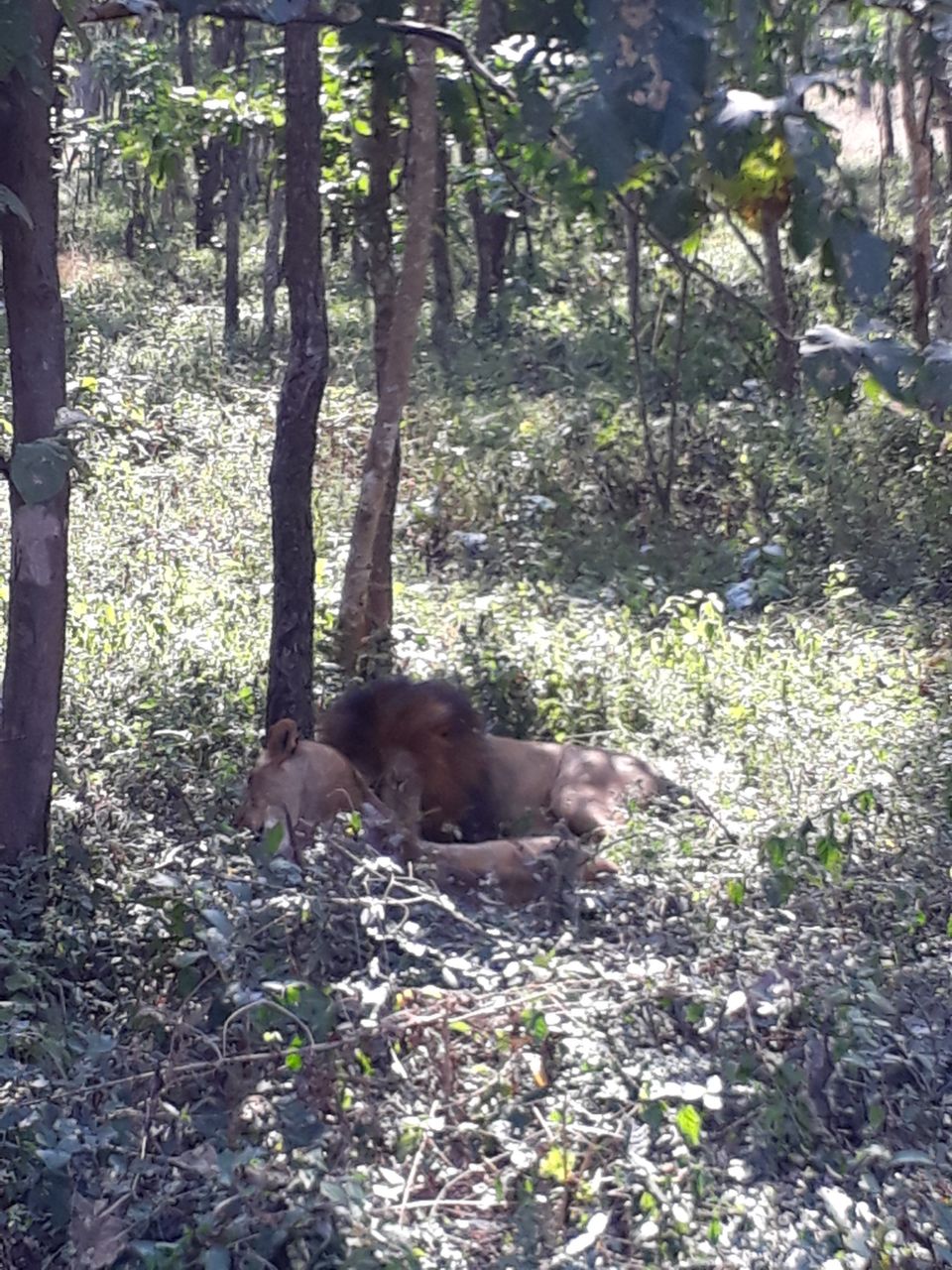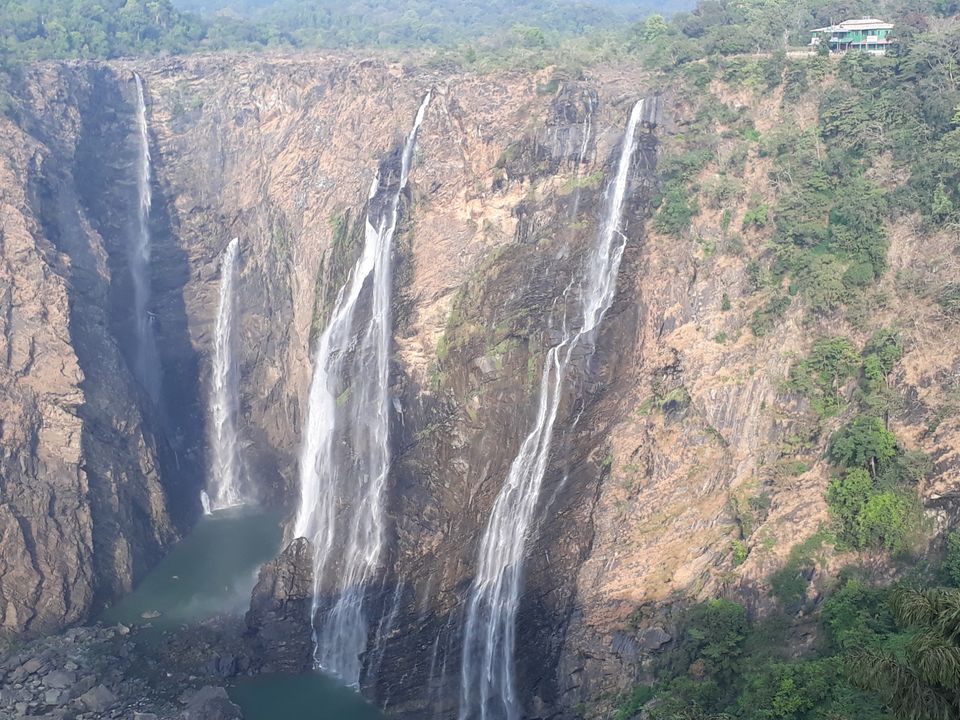 Murudeshwar and proceed Gokarna
Went for darshan. There was long queue perhaps due to Christmas vacation. Took our darshan at the temple and then again in queue for visiting Gopuram. The height of Gopuram is 249 feet and there is lift available with Rs 10 per head to reach the top and come back. The view from the Gopuram was amazing. Temple was visible from one of the window and beach view from other windows. I initially thought that there would be some open terrace on top, but it's closed with windows on all the sides to have view from top.
Later we enjoyed on the beach. We then reached towards the big Shiva statue. Prayed in temple there. There is a cave which displays sculptures of story behind the temple. (Story of Ravan trying to take away the Atmalinga.). The story runs in kannada language and in Hindi alternately. Checked out from hotel and proceeded towards Gokarna which is around 80 kms from Murudeshwar. Checked in to hotel and proceeded towards Gokarna Mahabaleshwar temple. This temple is the main place where Shiva's Atmalinga was placed. Vishnu dev fooled Ravan by hiding sun with Sudarshan Chakra since they all knew Ravan will become stronger with the AtmaLinga of Shiva. Shiva gave the Atmaling on condition that Ravan could take it walking all way and will never keep the Linga on floor. Since Ravan always prayed in evening time, he requested Ganesha disguised as a Brahmin boy to hold the Atma Linga till he prays. Ganesh agrees that would keep it down with 3 warning calls. Ravan agreed but Ganesha kept the Atmalinga on floor immediately with 3 fast warning calls after Ravan started prayer. The Atmalinga got fixed at the place where Ganesha kept it.  Ravan couldn't remove the linga from this place despite trying hard. So the name Mahabaleshwar meaning strong. Traveling teaches you so much. We got to know this story behind the temples.  The story also says that in anger Ravan broke the Shivlinga in to pieces and threw in different directions. Murudeshwar is one of the place where one of this piece fell.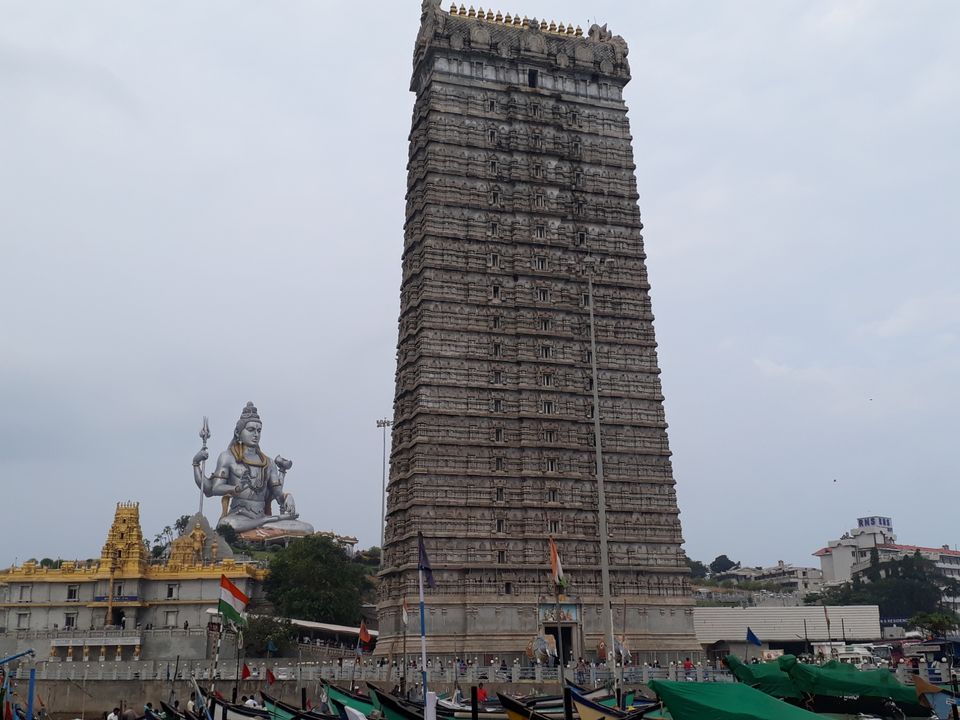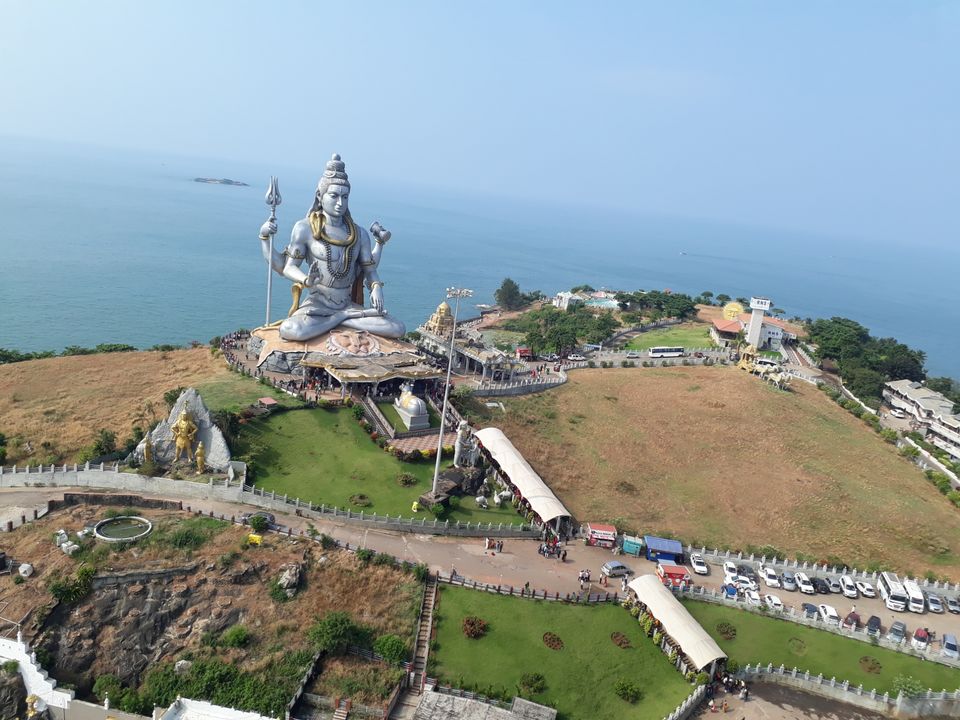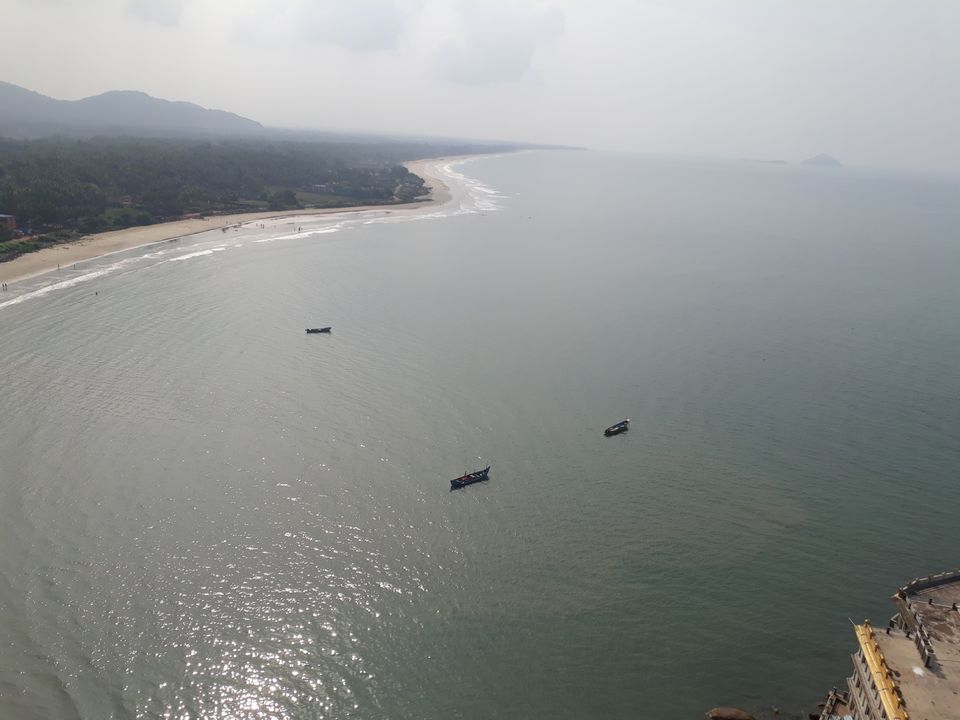 Gokarna beaches- Last day of trip
After breakfast walked towards Gokarna beach which was around 1km from our hotel. Enjoyed at the beach with kids making castles and also enjoyed getting wet in the sea. The beach was very clean. The water in the waves was so clear and transparent that we could see the fishes clearly in the waves. Later visited Om beach by an auto and then back to hotel. Freshened up and checked out for our train from kumta railway station.