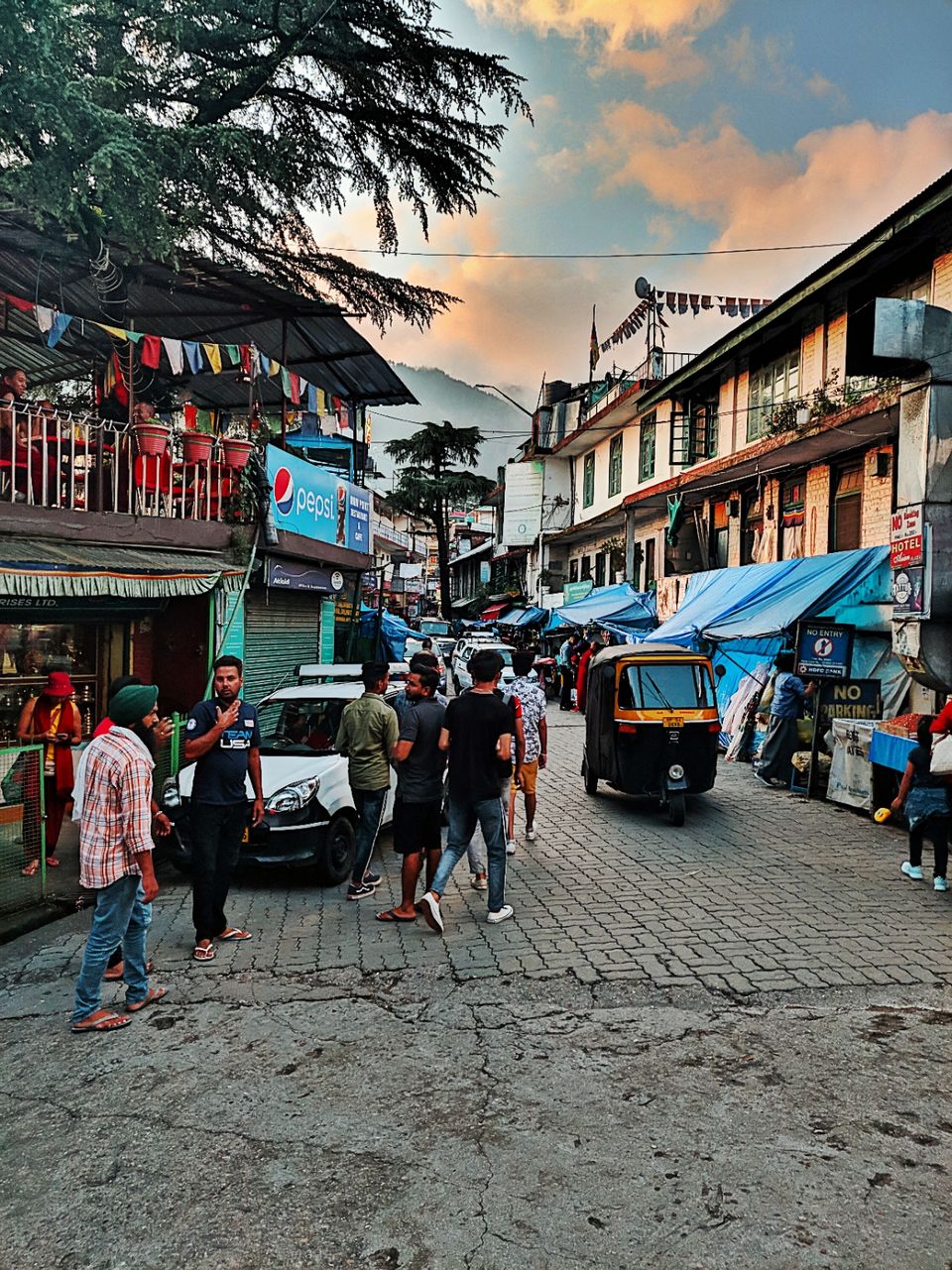 The trip about which I am going to write was an organised trip, which means that trip was organised by a tour and travel company for many people.
The benefit of an organised trip is that you get all the facilities required in a trip by paying substantially lower amount.
In our case, there were 40 seats and per seat cost for us was INR 4,500, all of which were full but just the day before the trip set off, 23 people who were part of one group, cancelled their plan and we left with 17 people including 2 organisers and one DJ.
Due to reduction in number of participants, the organisers booked a Traveller instead of a bus. The Traveller was decent but not spacious so we had to adjust a little. The bus left at 8.30pm and we reached our Hotel in Mclodgunj on 20 July, Saturday, at 9.30 am.
The hotel where we stayed was Triund Regency. The view from every room was like heaven.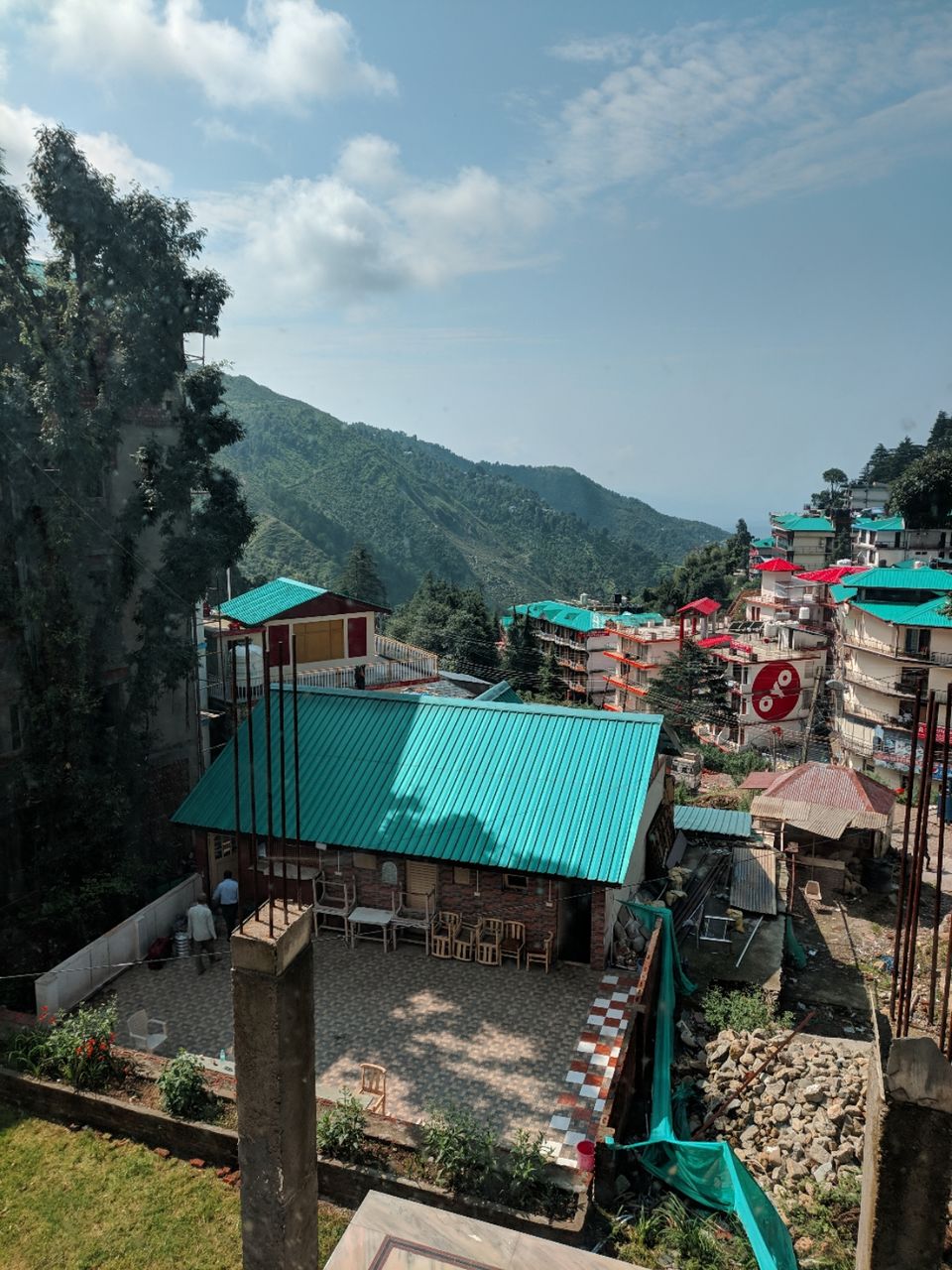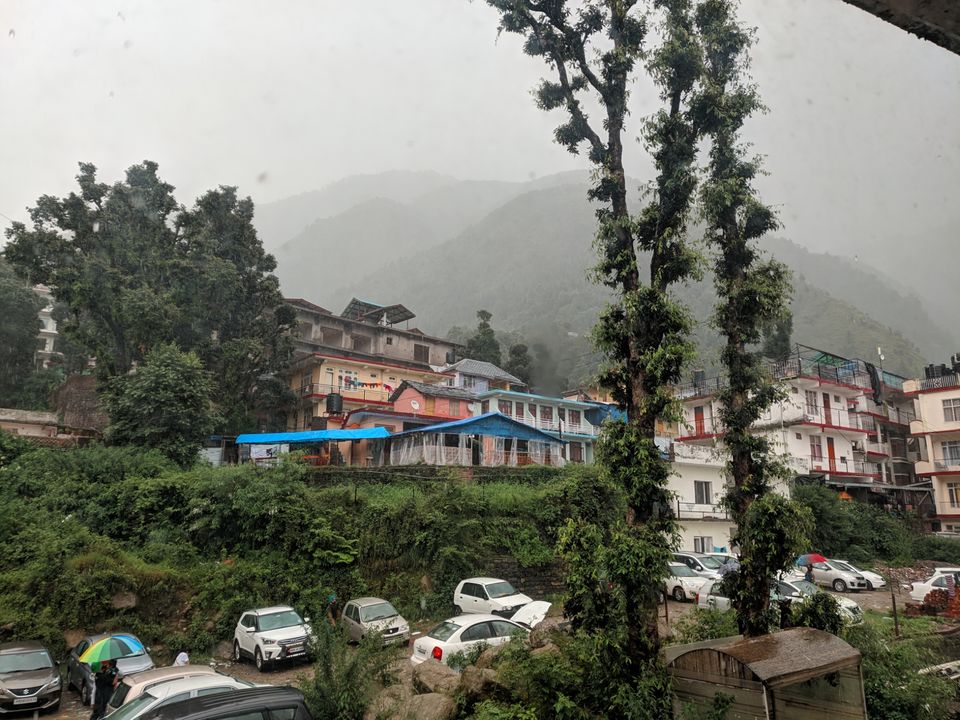 Since it is monsoon time so we had a feeling that it might rain so before that we proceeded to visit Bhagsu Nag Waterfall. It was only 5minutes walk from our hotel.
The view nearby fall mesmerizing, captivating and so heavenly that none of us wanted to left that place. It also reminded of me of Kempty falls in Mussorrie. The catch though, you cannot enter Bhagsu falls for bathing purpose. But you can definitely sit beside the falls and feel the magestic ambience.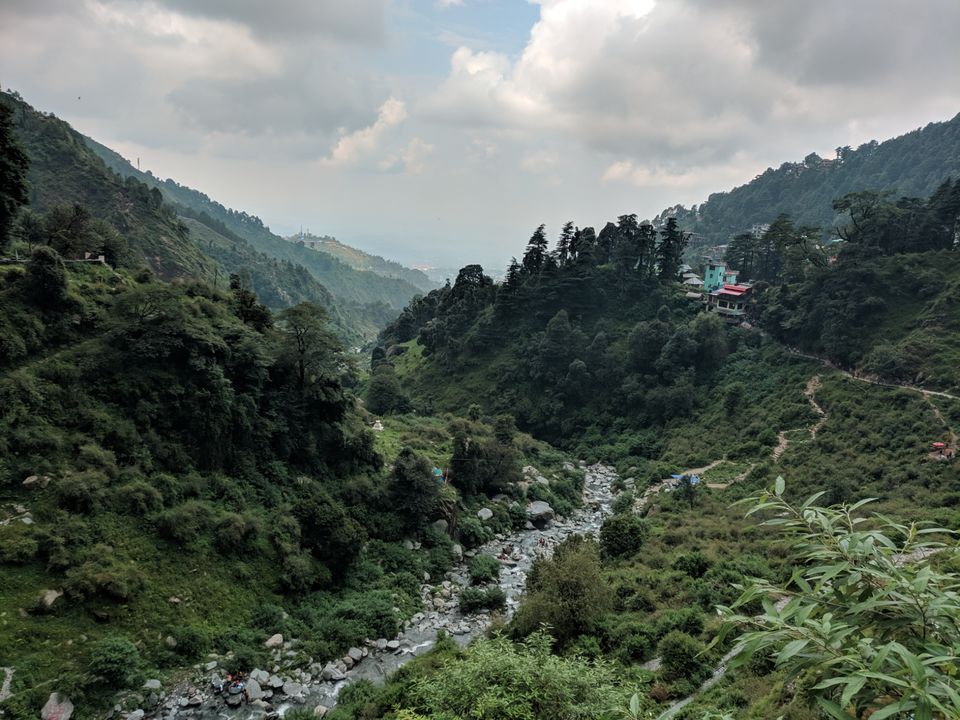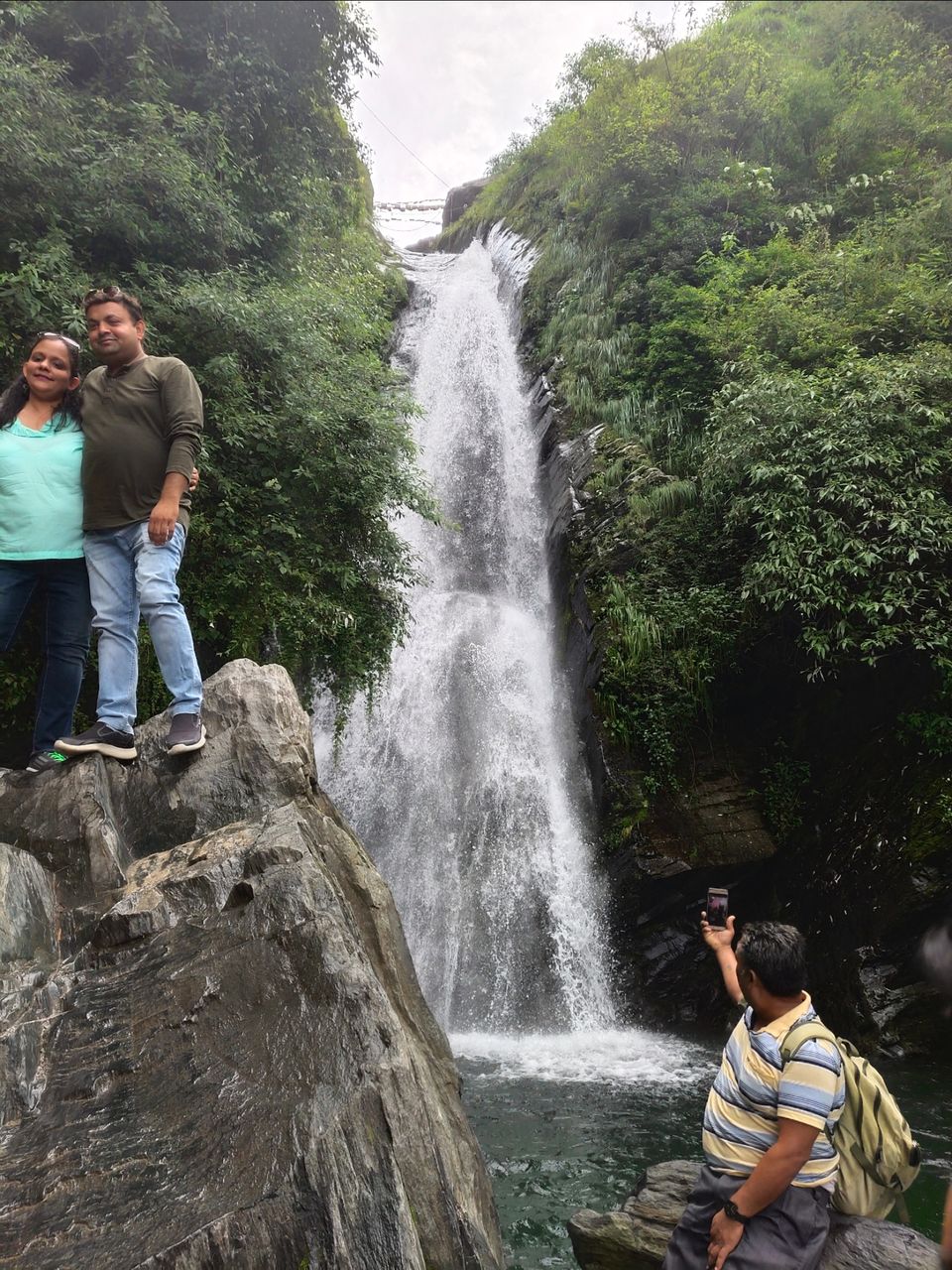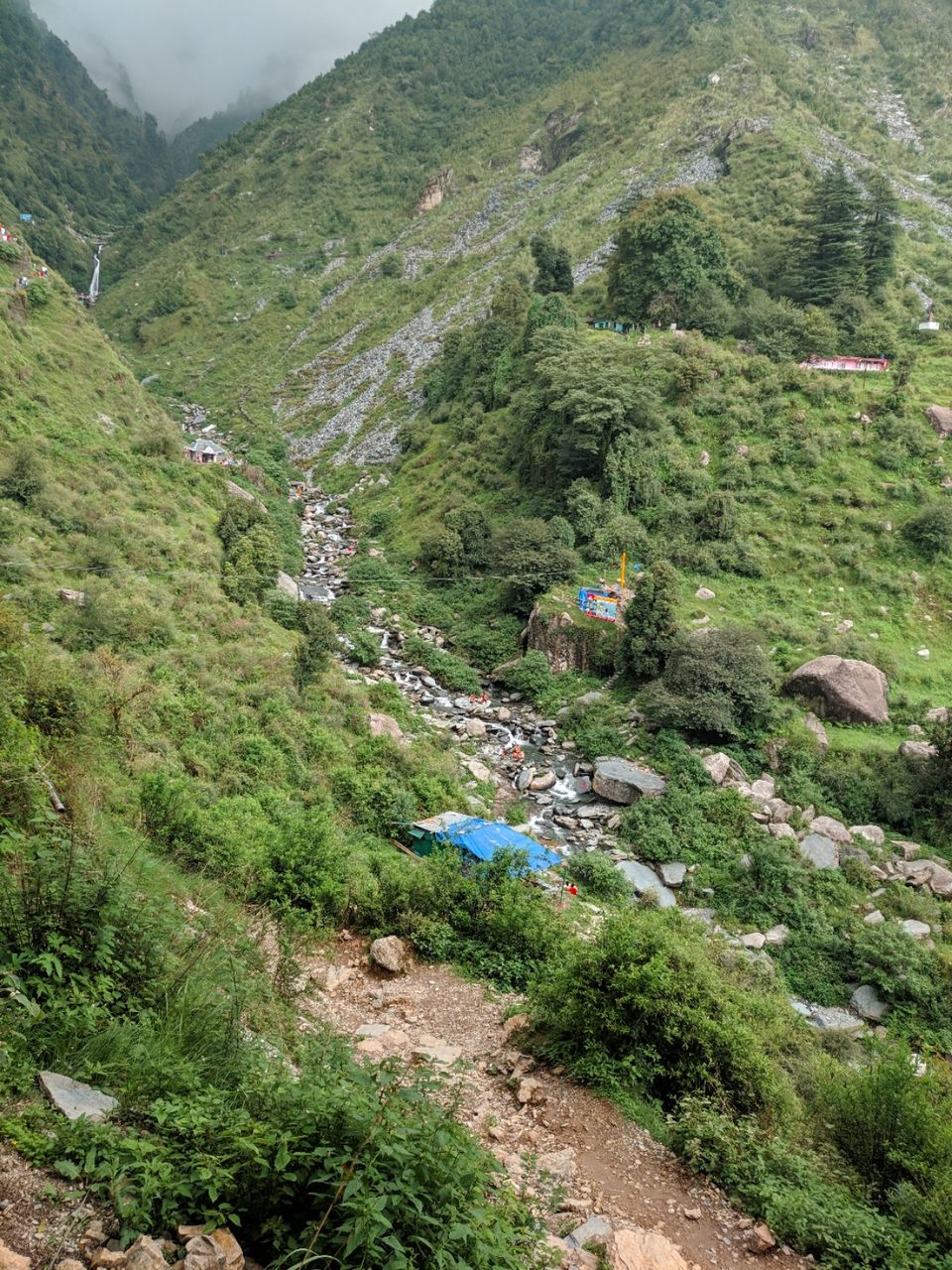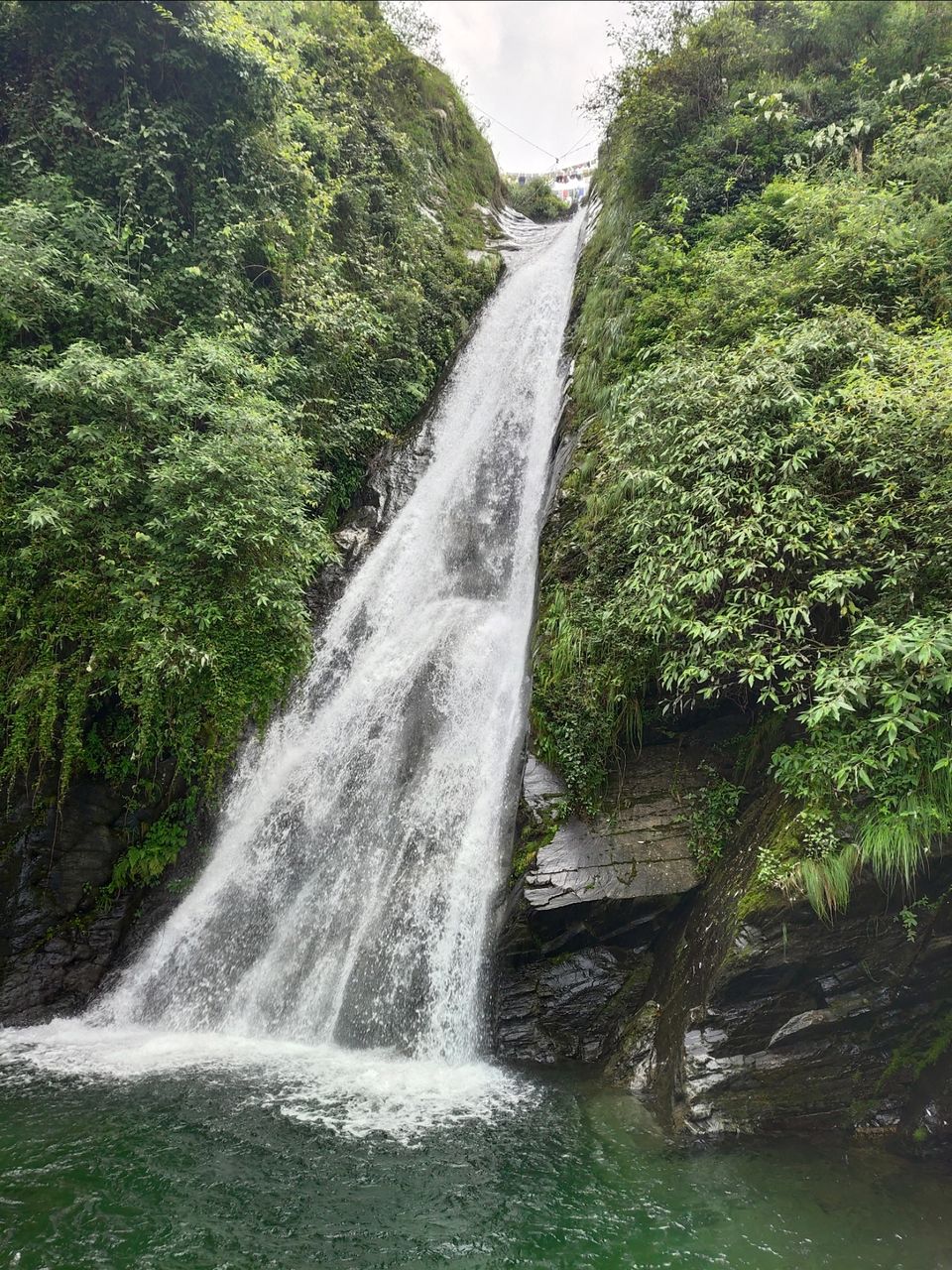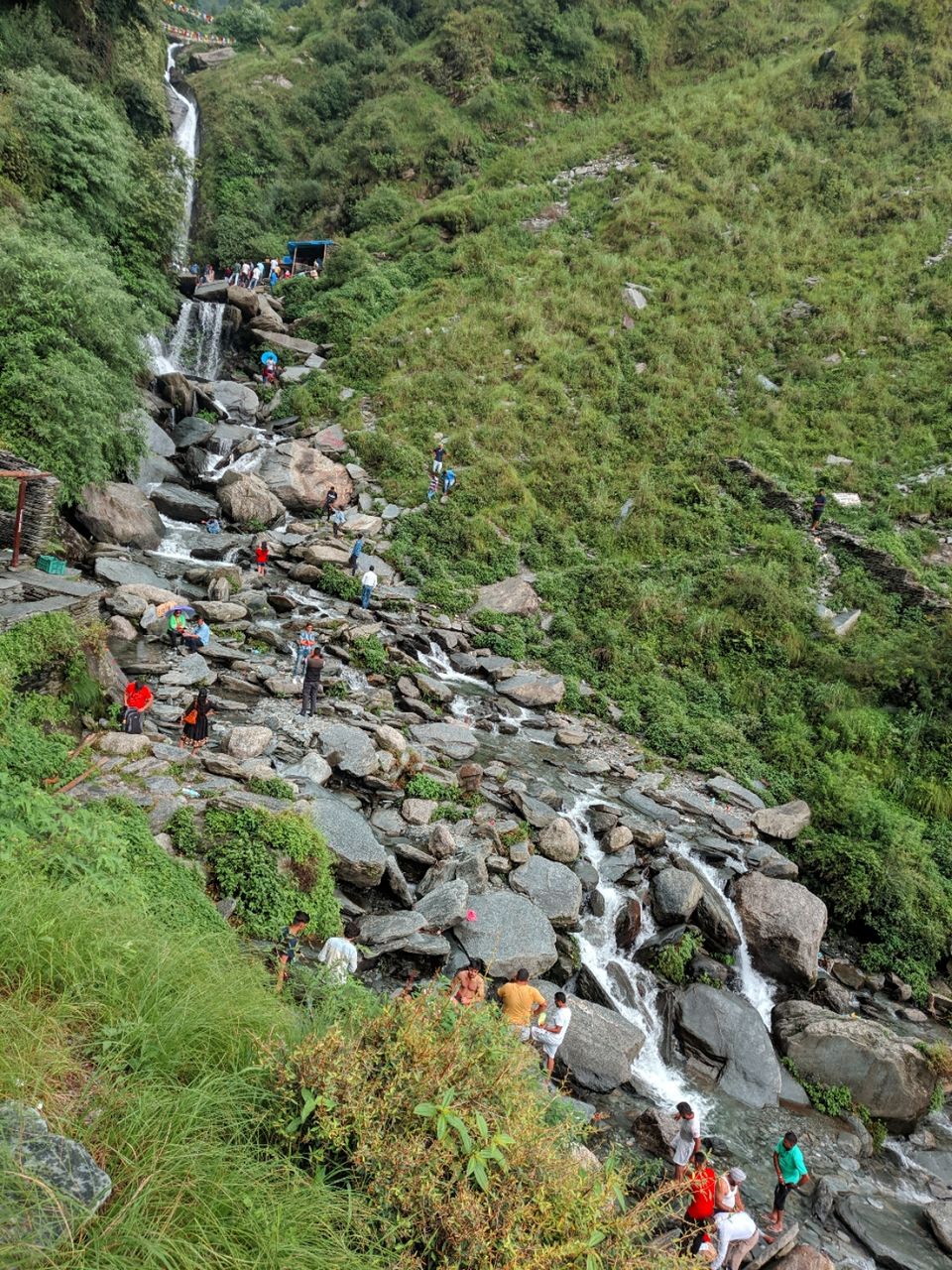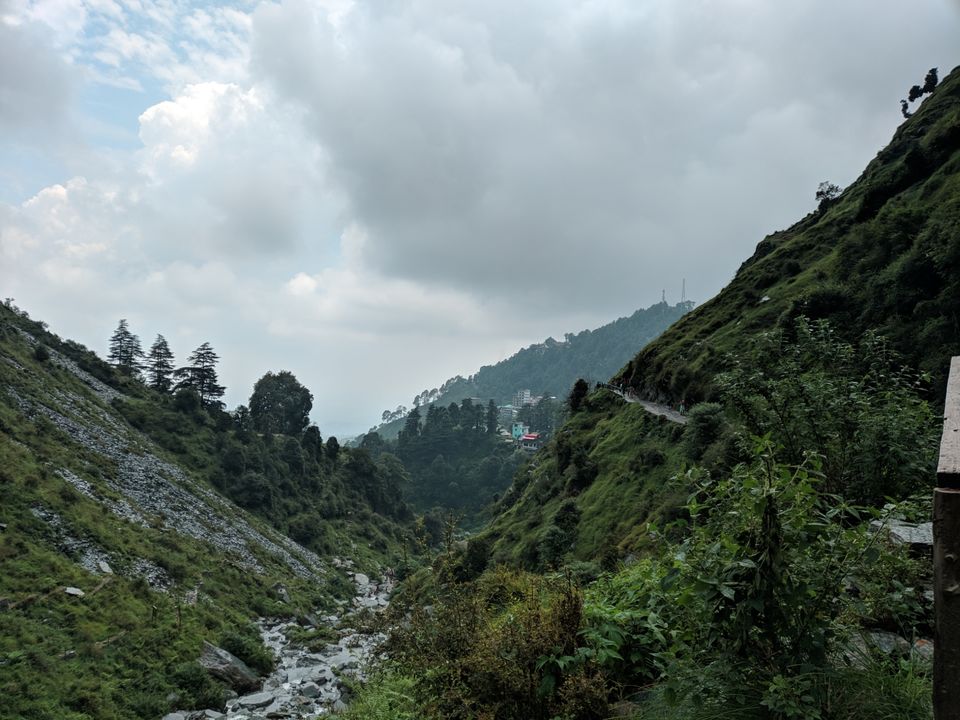 Unfortunately, we couldn't stay there for long as it started raining heavily and we had to go back to our hotel.
The rain did stop after some time which meant continuation of our journey of sightseeing. But God had other plans for us as it again started raining. The fog from the dark clouds was more than enough to make sure that we don't go anywhere from hotel and it rained heavily and continuously for 2 hours. Thus, we postponed our plans to next day.
Since, the weather was pleasant at night, we all thought of going out for a walk at around 11pm. We were definitely concerned about going out at late night but all of it went away when we saw the view from the streets.
One should always go out at night when on hills because that's when one will find the true peace and serenity. The fresh air flows through us and chill our soul, making us calm and serene in every way. A night walk always has it own charm, be it in city or hills, one should not miss it.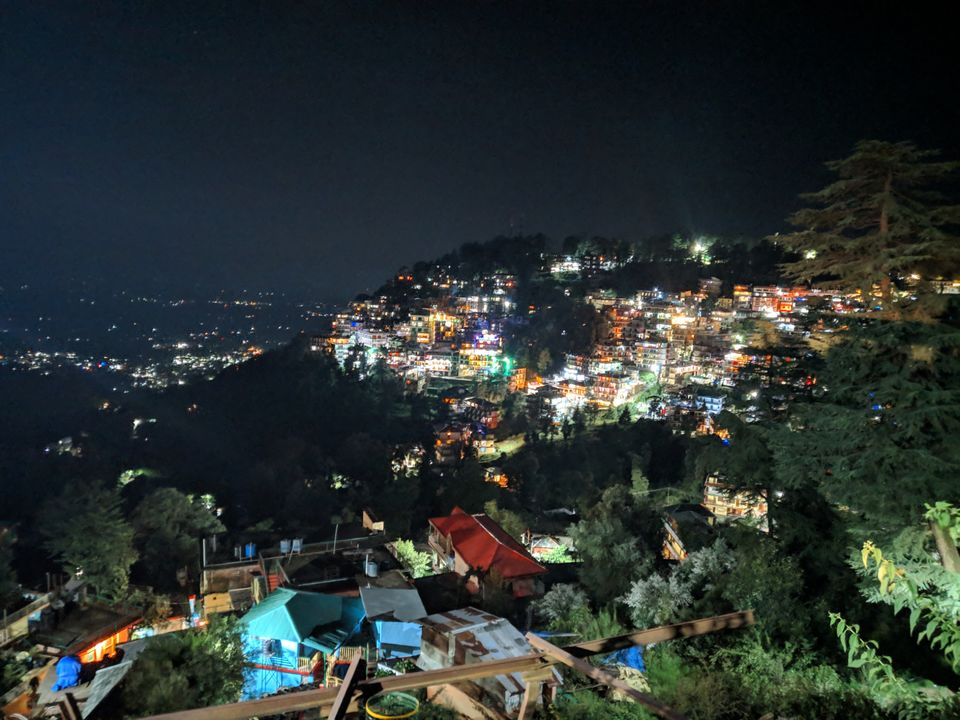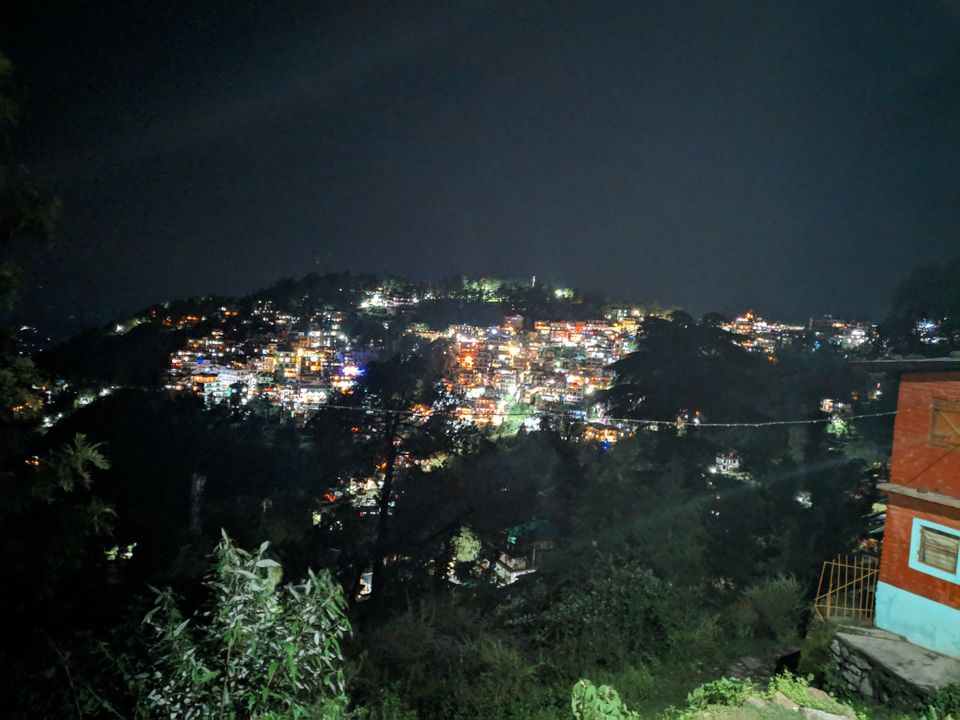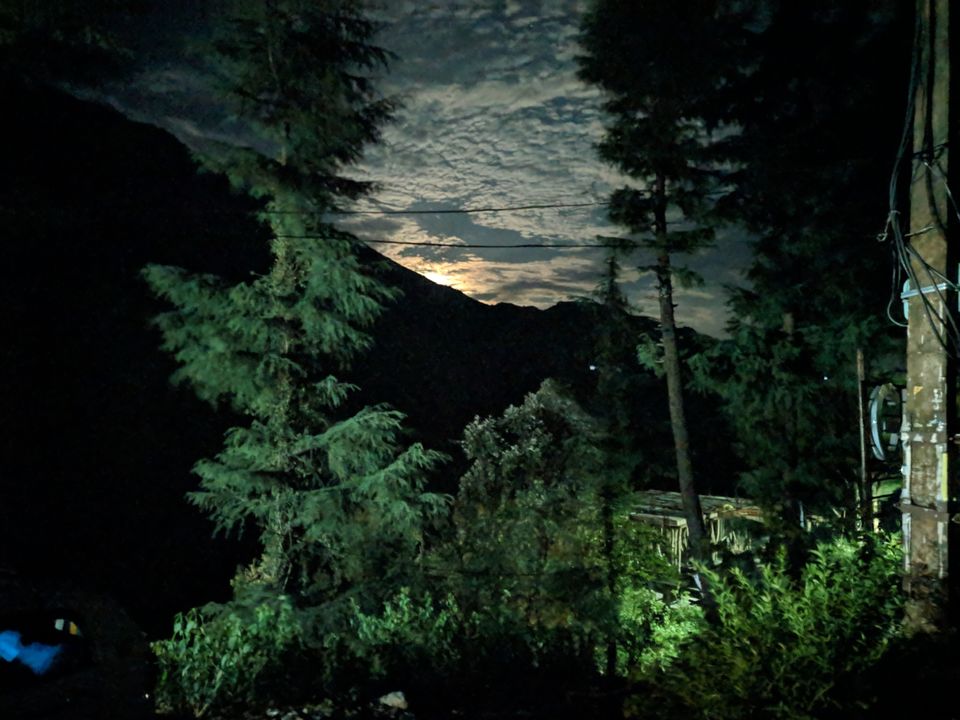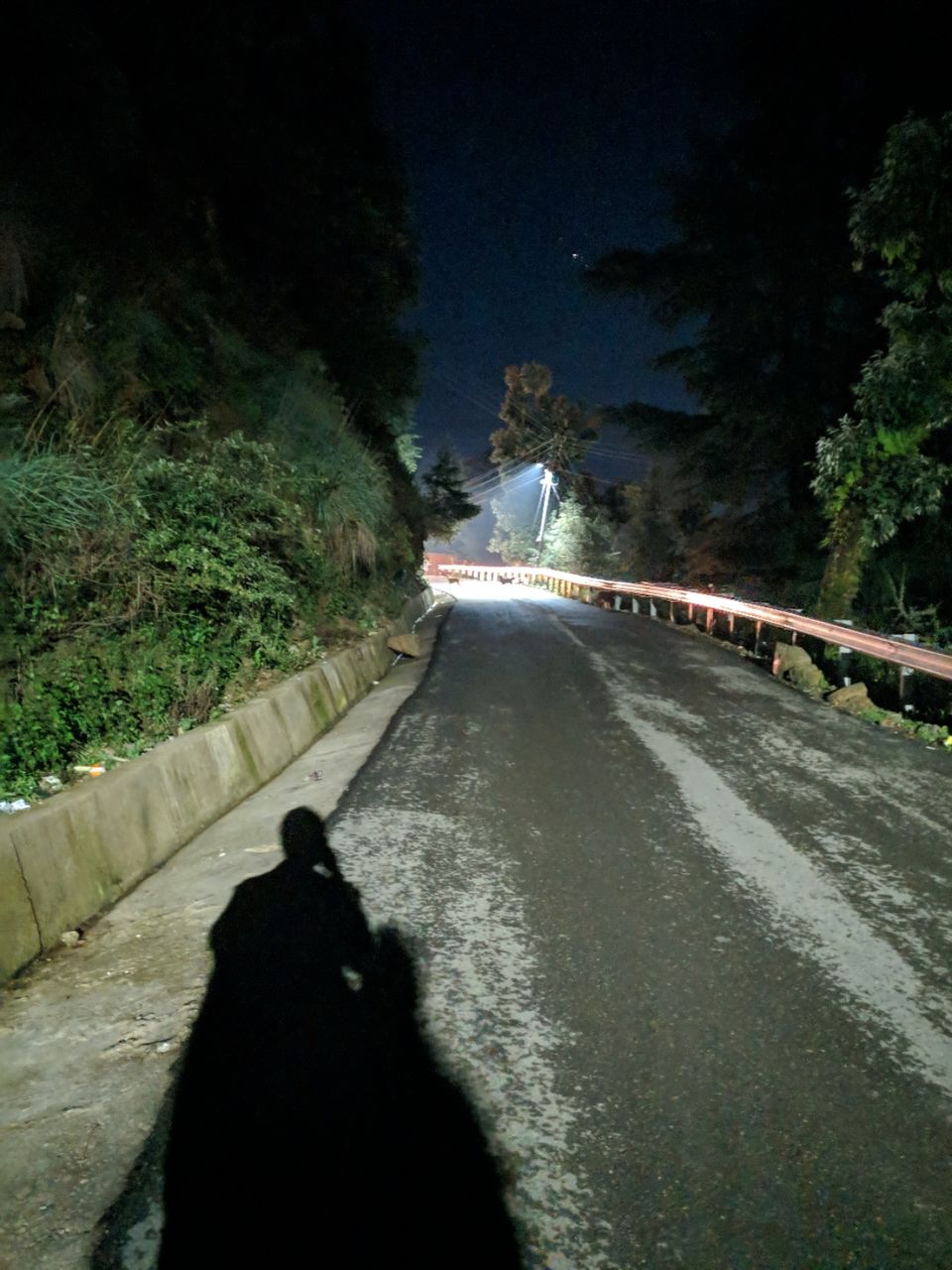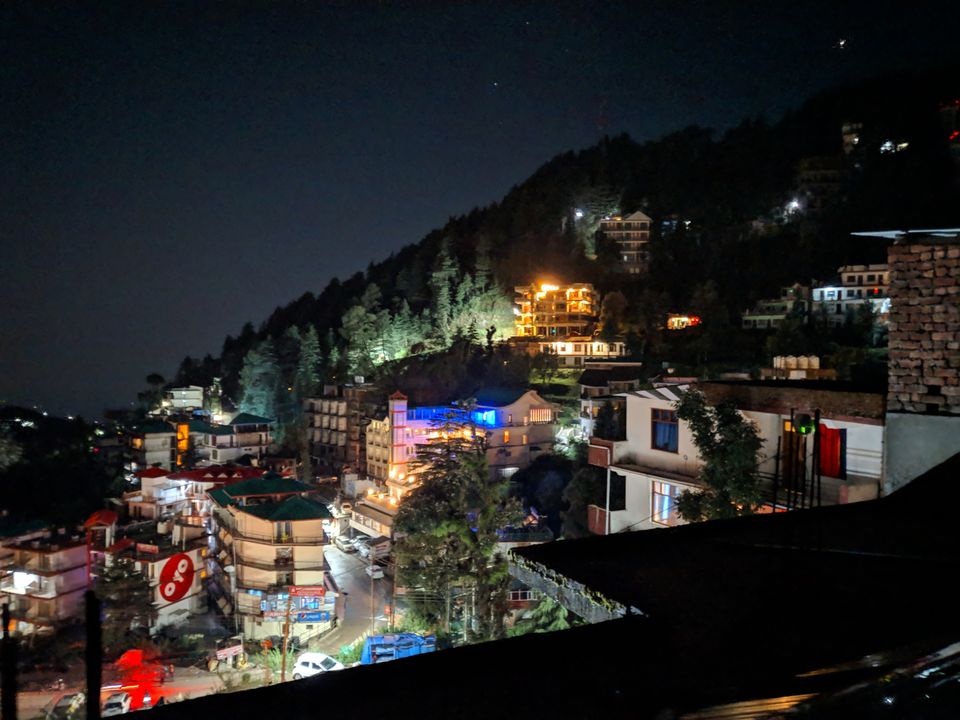 This day was meant for Trekking on Triund but unfortunately, due to heavy rains from the last couple of weeks, Triund trek had been closed for everyone for next few weeks. We didn't know about it beforehand. Had we known, we might have planned something else. So my advise to everyone is that if you are planning to trek on Triund, make sure you don't go in rainy season.
Since Triund was closed, we went to other toursit attractions.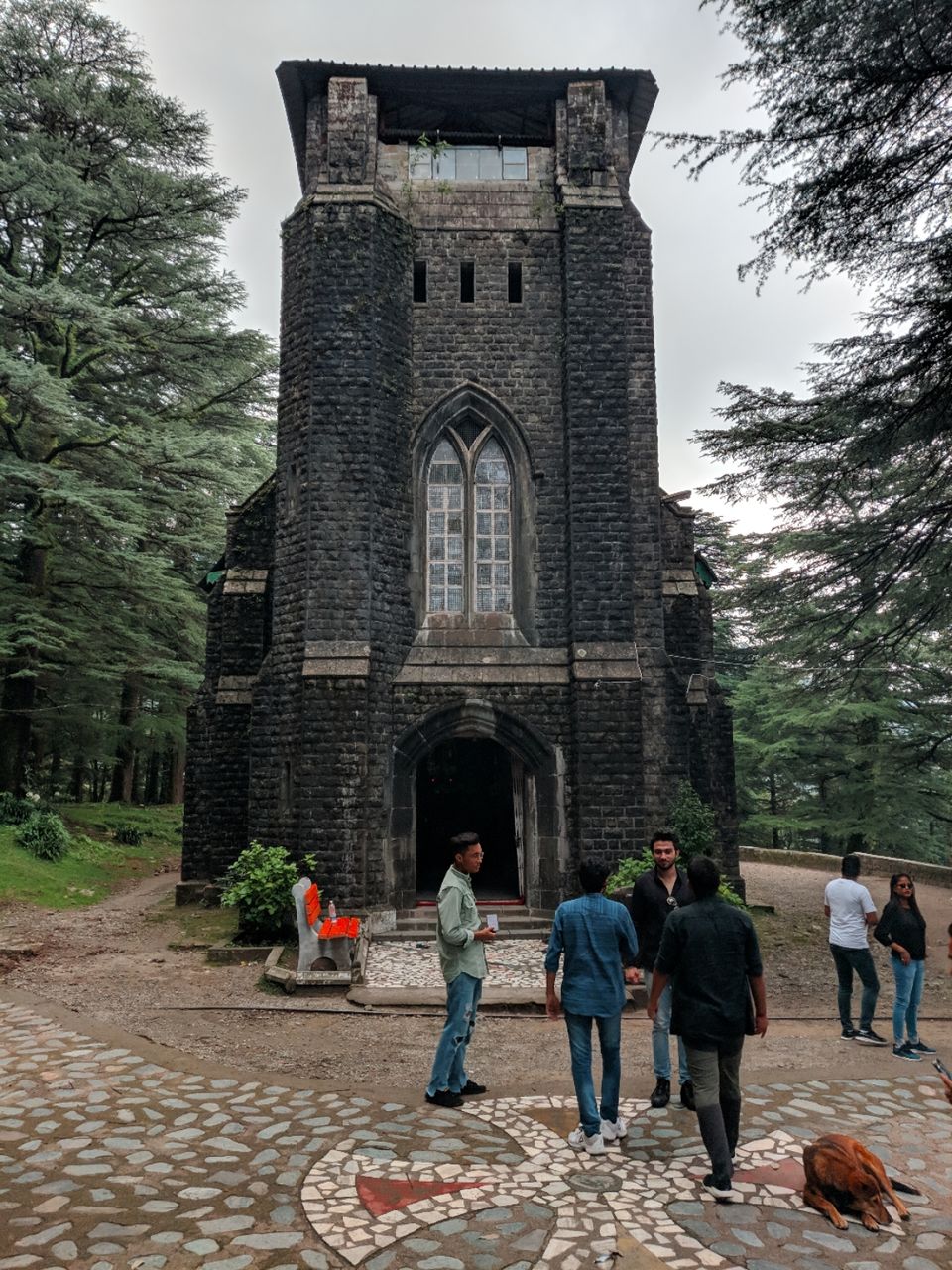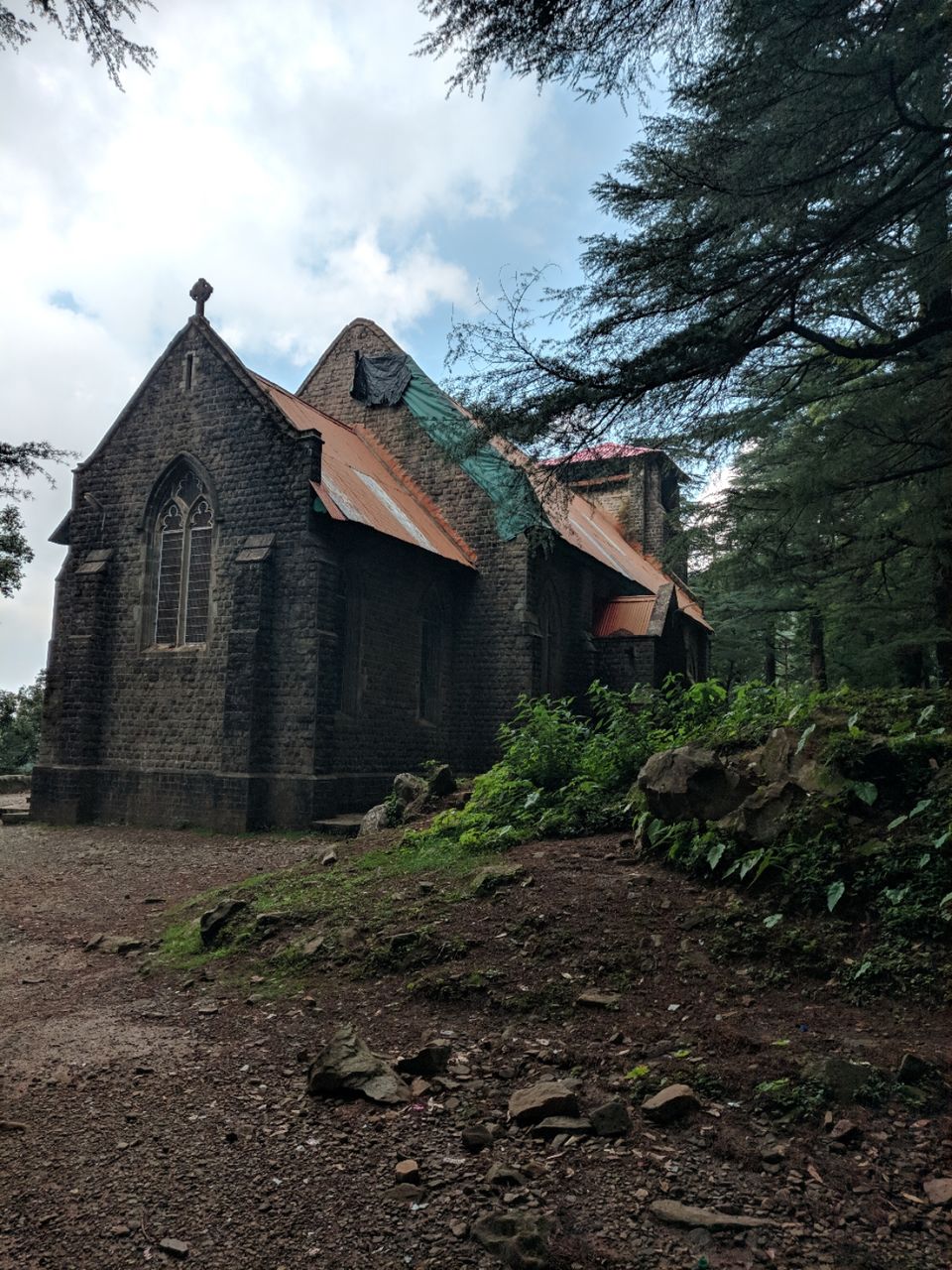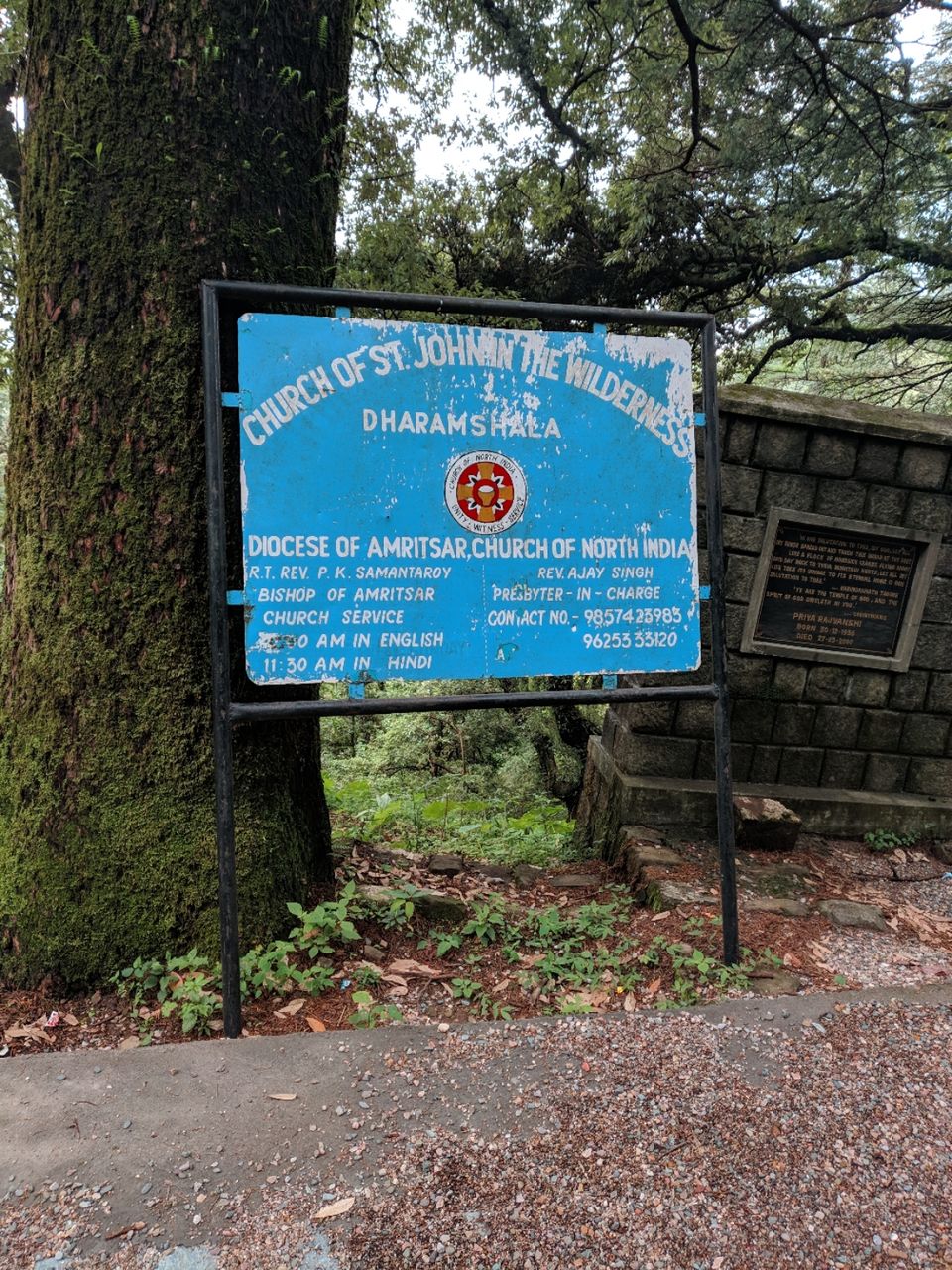 Our initial plan was to visit Dal lake, but on our way, we stopped at a church names Church of St. John in the Wilderness. It was built in the middle of forest, and it looked old enough to intrigue our interest.
The eccentric church was built in dense woods which is why it is famous as 'St John in the Wilderness'. One of the oldest built structure of Dharamsala, this is also the final resting place of Lord Ergin, one of the governor generals and also viceroy of India during the British Raj.
We clicked a few photos there and left for Dal lake.
According to me, the major attraction of Dal lake is not the lie itself but the view of Mcloedganj itself that you can get from the parking area. We were in awe when we saw the view from the edge of the canyon.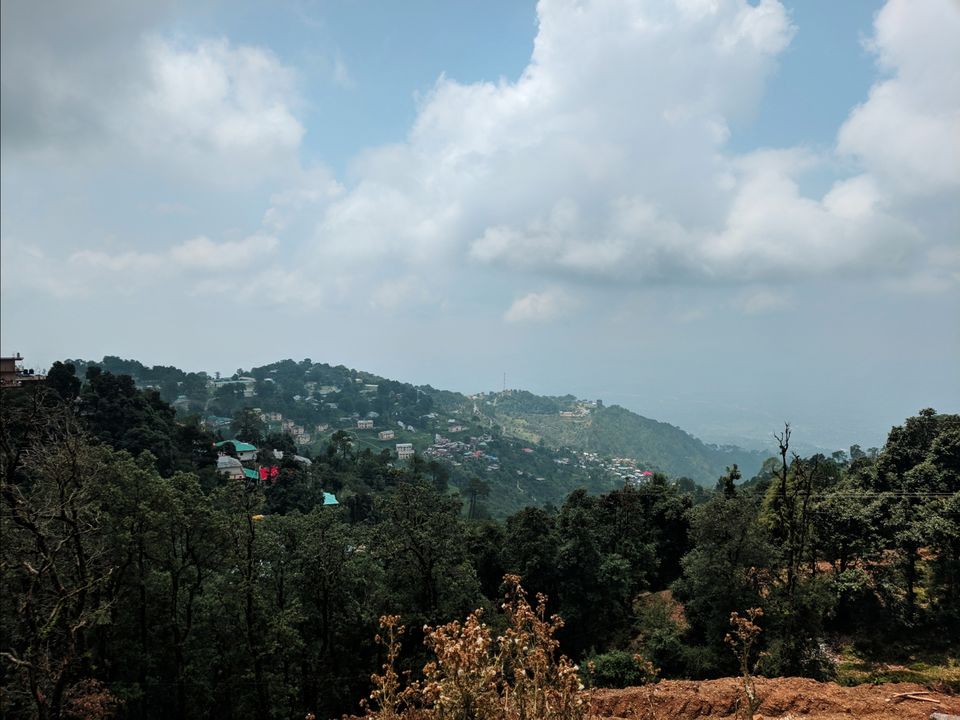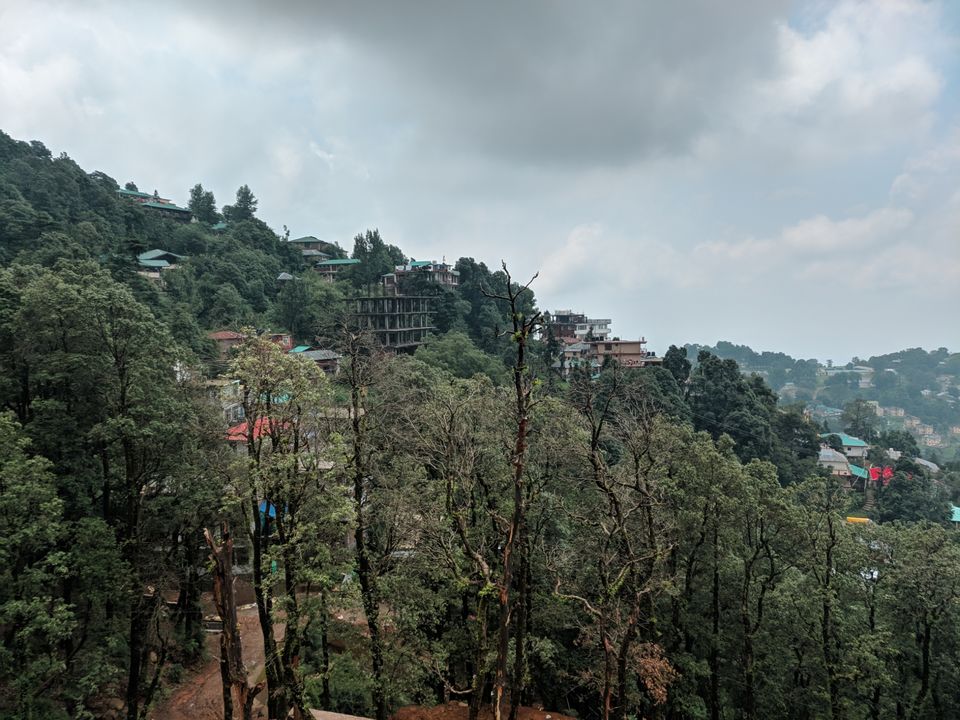 I have been to many hilly areas but I have never seen a view like this. It is the perfect place for photo enthusiasts.
After spending some time there, we went to saw Dal lake. To be honest, it looked like that lake wasn't always there and that it has been filed with rain water. I know it's funny but that how everyone interpreted.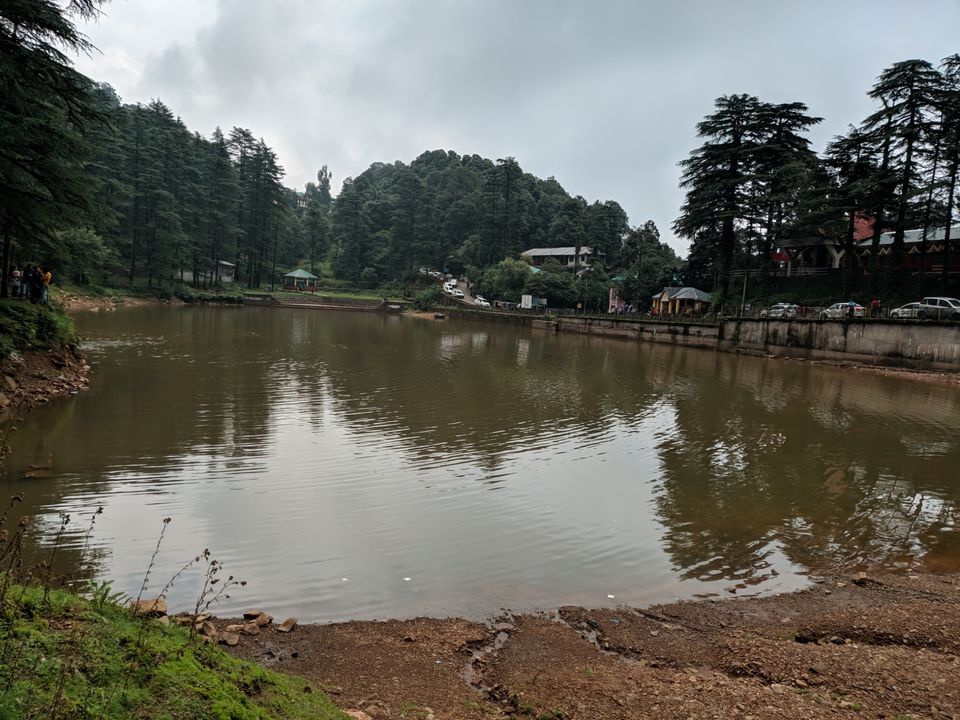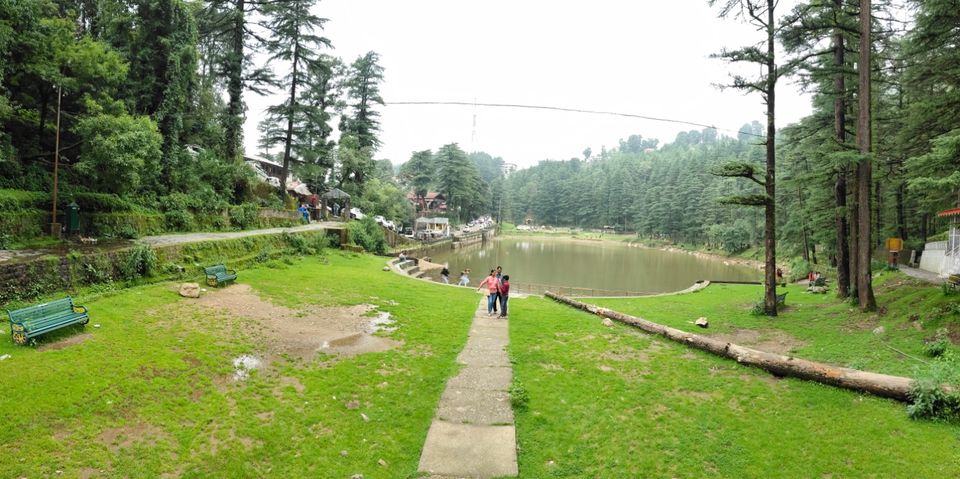 In the evening, although we had no plan to visit any new place, we ended up visiting Dalai Lama temple. It was 3.5 kms from our hotel, so rather than taking any can/bike, we preferred to walk. On our way, we got to see the market, it was very lively.
Since we left in the evening, we were able to see the sunset on our way to the temple. Seeing a sunset always feels majestic buy seeing it from hills just enhance the beauty of it.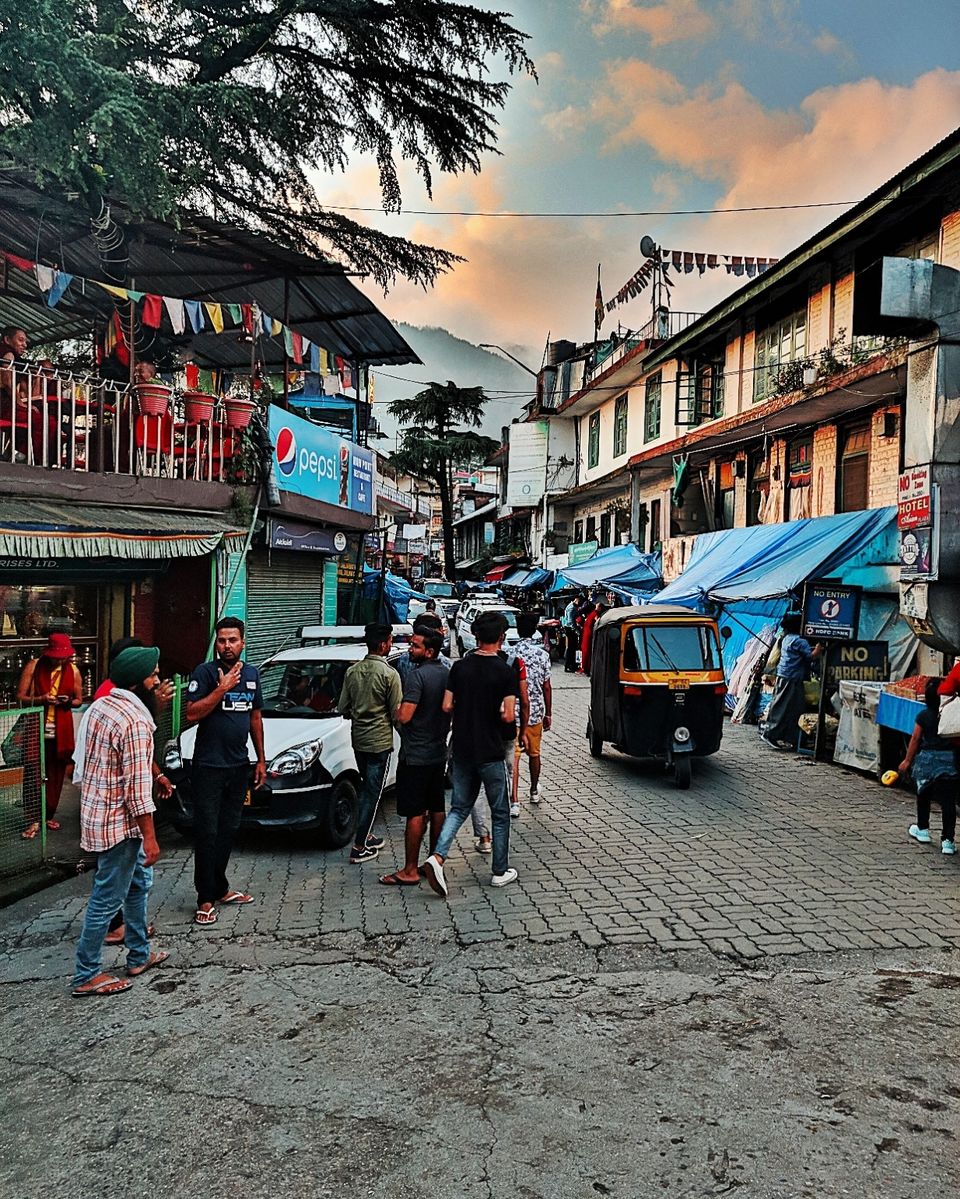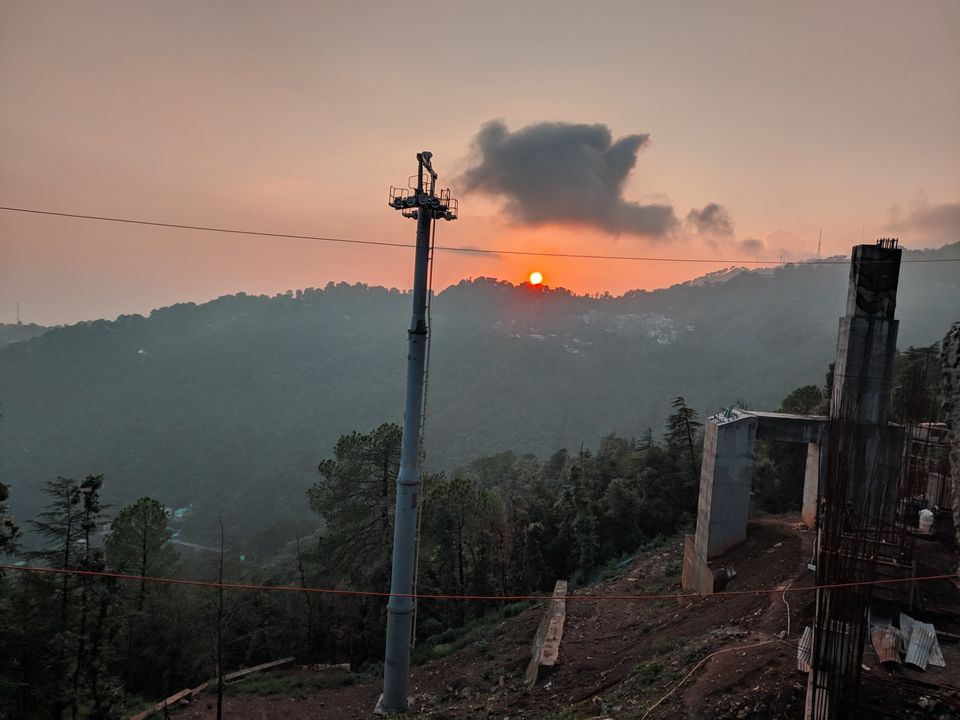 The temple was exactly I was hoping for. Peaceful, surreal and beautiful. I could only take a few pictures from inside. The temple is rather big and it took us more than 45 minutes to experience it all. We performed as many rituals as possible. It is not just the temple that got us intrigued, it was also the scenic view that we got to see from over there.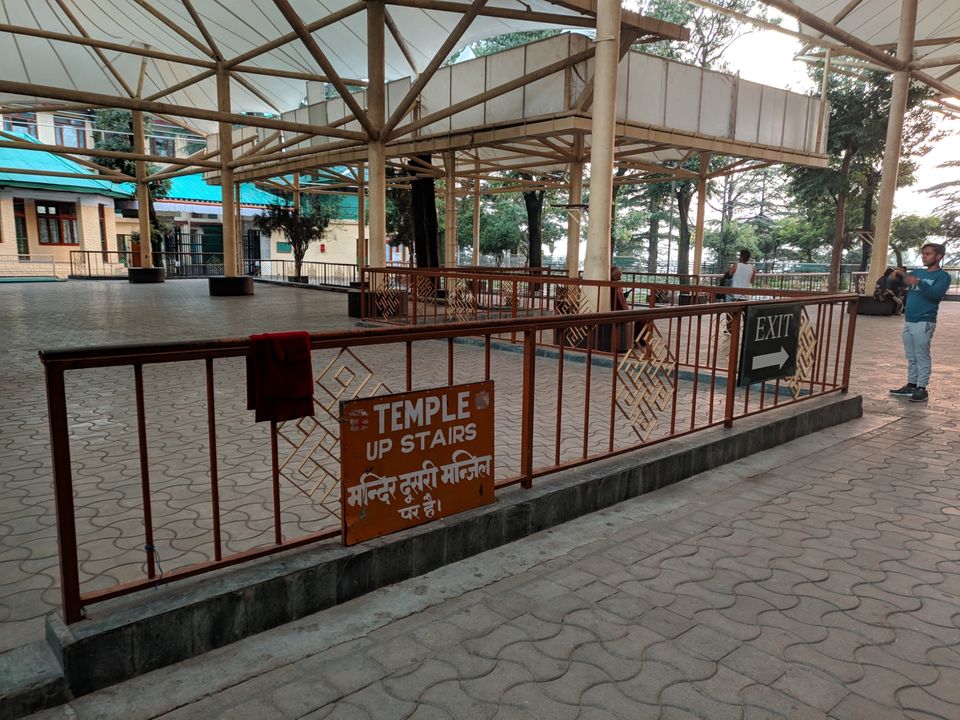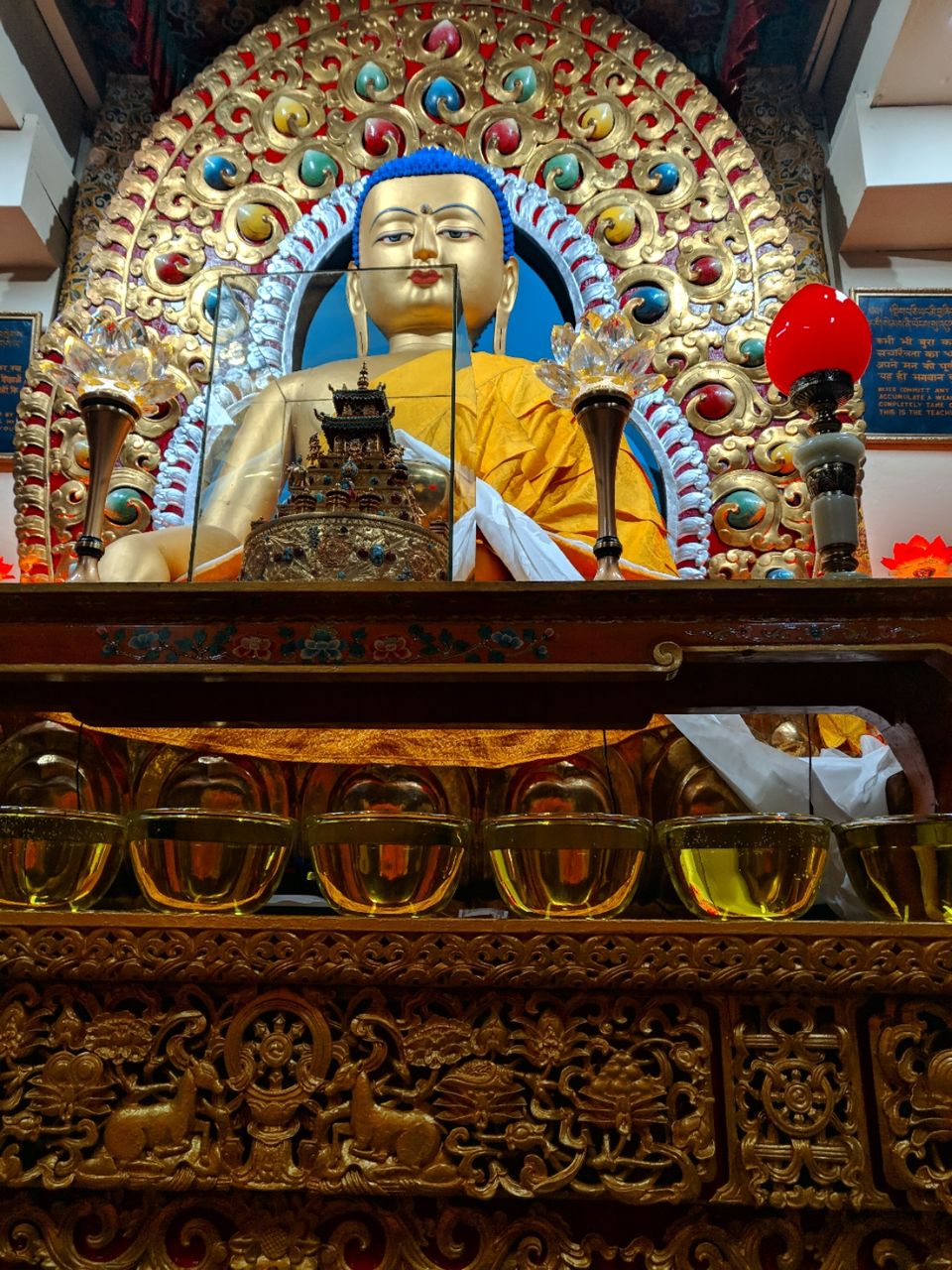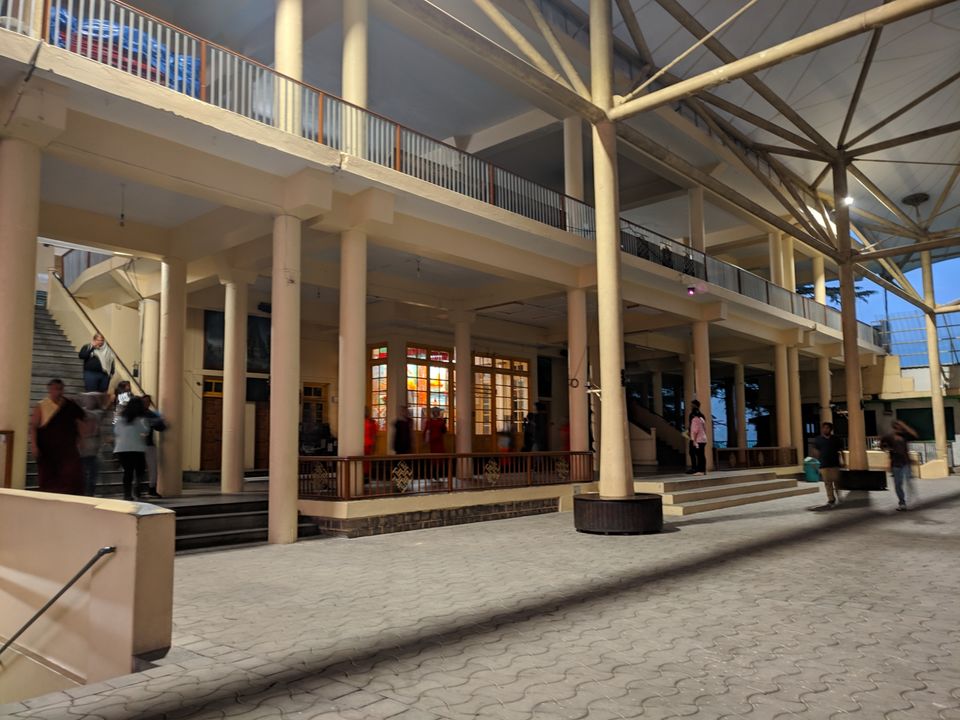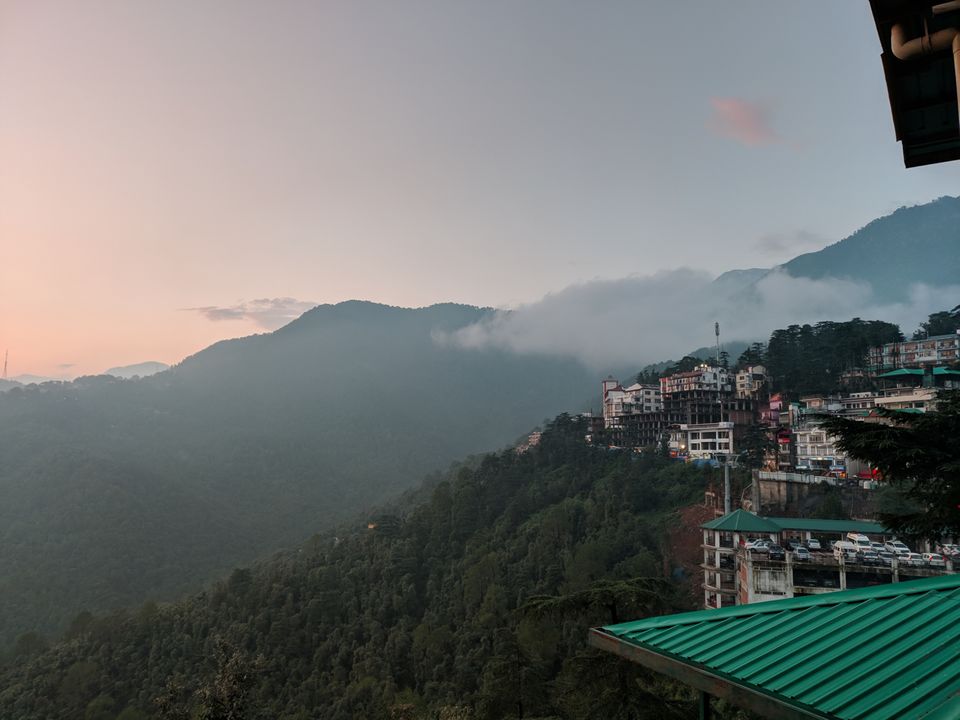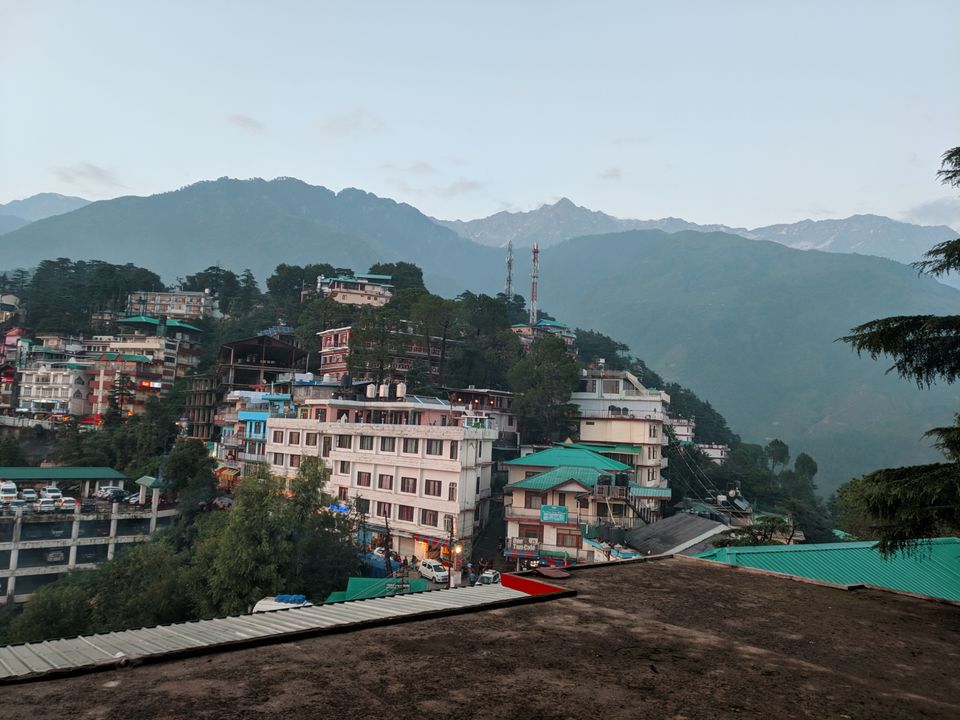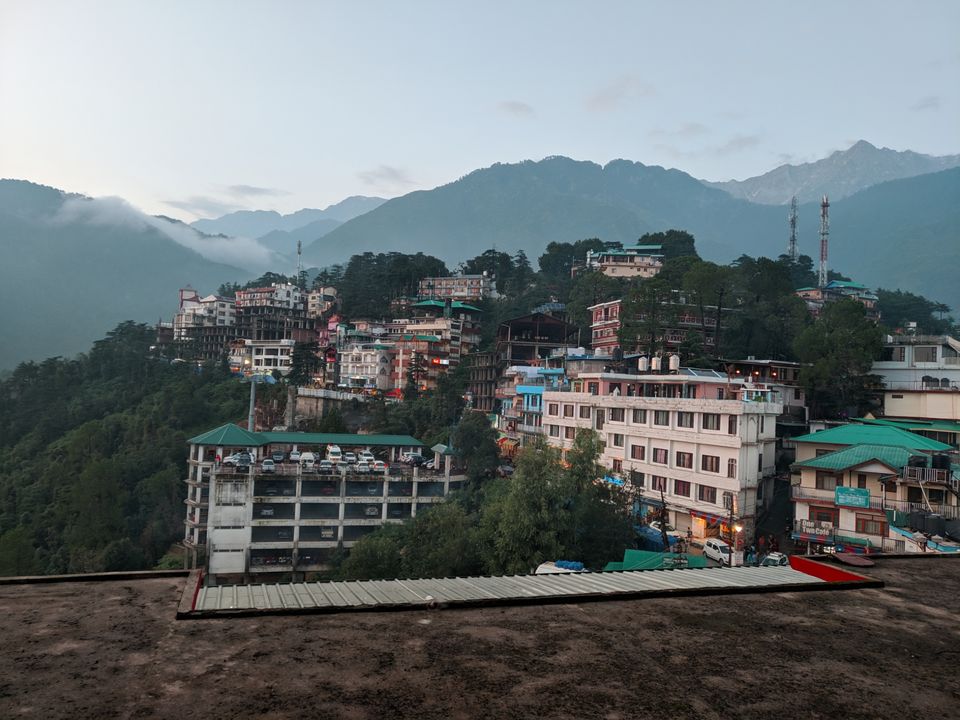 On the morning next day, we left for Delhi. The trip was supposed to be of one day longer but couldn't be done due to the fact that Triund was closed. But I am not disappointed at all. Being a part of such a trip where everyone is unknown, I was able to make new friends and the memories that I got there was something I am always going to cherish.
I urge everyone that they should travel as often as possible because travelling is the only thing that will open new doors to the meaning to life.
The more you wander,
The more you wonder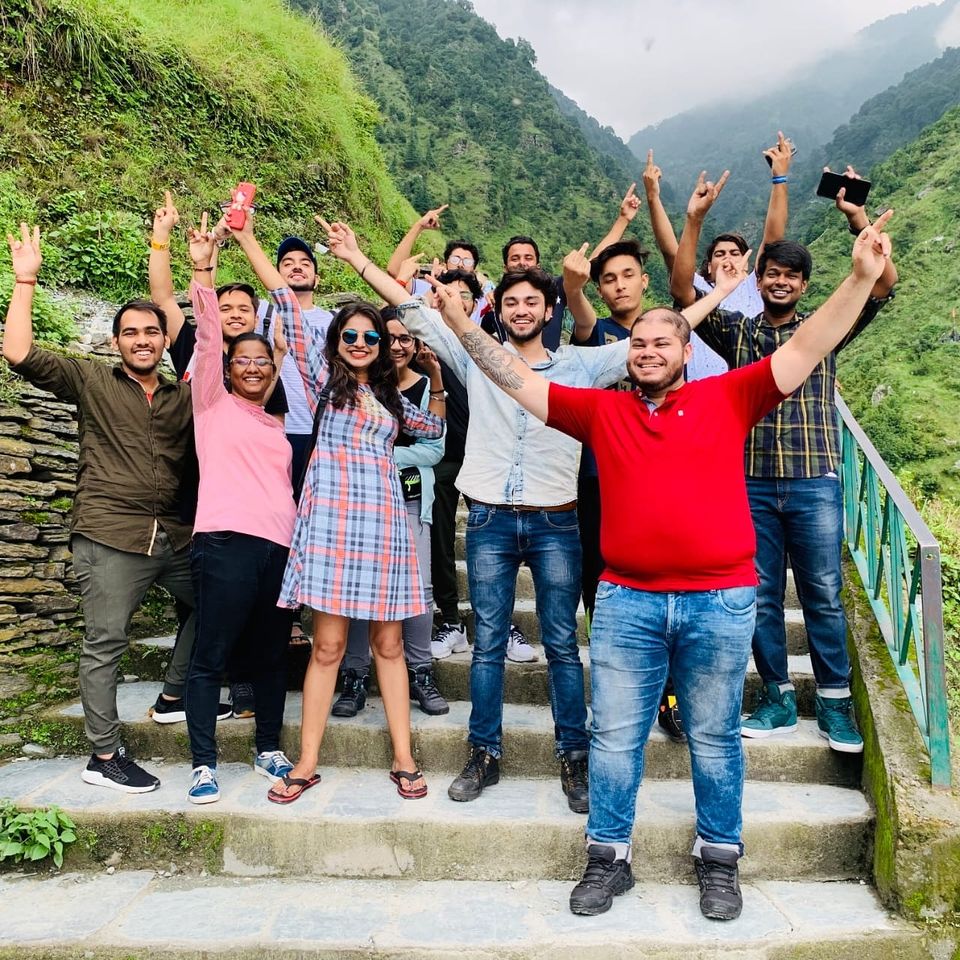 Anurag Mondal, signing off!