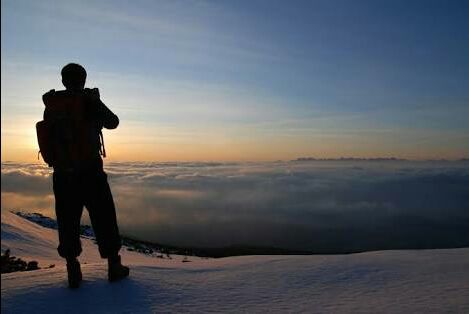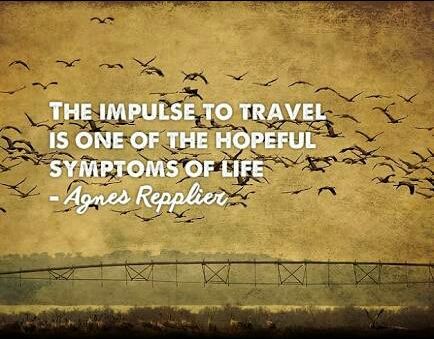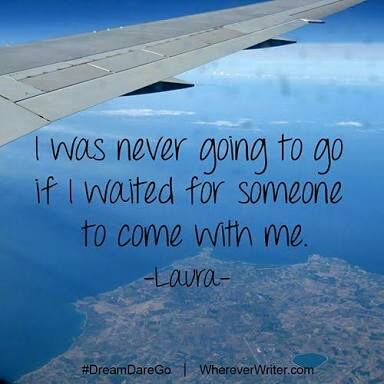 Traveling is a kind of resurrection call, resurrection from a tiring fatigue life to something new. Travel might not give answers to all your questions but you might be returning home with some life changing questions. 
So when you get such a call you should not neglect it and follow the following rules, so that you may not miss the call due to negligence.
1. Never change your decision to travel thinking of the money you need to spend. Money can't give you happiness until its been spend and the money you spend on travel is a life long investment.
2. Never change your decision because you don't have a partner to go with. World is filled with people like you and me so don't fear going solo. Who knows you may become a scholar or a storyteller or might even find your soul mate in such a trip.
3. Never change your decision because your parents or some of your relatives told so. Those who have never tasted the wine might say its nothing but an expired grape juice. Same is the condition with the society, they never let you do something out of the box. So stop following the mass and make them follow you.
4. Never change your decision cause some old experienced guy said its WRONG. Your life is your decision, you have the right to find the outcome of your decisions, no one has the right to predict your decisions. No decision made by you is wrong its just a step towards a more right decision.
5. Never over plan, when you are having that sudden desire to travel its better to apply the leave, pack the bag and go. Desire is like a lit candle, never wait for the external forces to put down the fire in you. 
6. Never change your destination cause some other guy you invited had already visited there. Be bold with your decision and be bold to say " sorry man itinerary doesn't change with or without you".
7. Stop searching for reviews about the place you are planning to go. You are planning the trip to experience the place to experience something new, what is new in there if you already knew a lot about the place. The review is according to someone else's perspective so stop being manipulated by someone else's eyes.
We can lead a  normal life, with white collar job - doing the same thing all along the life time. But what is the value of that life. When you reach heaven (conditions applied) HE might ask, have you seen the wonders I have created for you, have you seen the sun rise from himalayan mountains, have you tasted the fresh sparkling water that rushes down from the mountains, have you ever woke up to  the sound of chirping birds, have you ever slept listening to the chorus of cricket. 
Hope you will have a good answer to that question.
Explore! Explore! Explore!